Tis the season for a chewy, soft baked White Chocolate Peppermint Cookies recipe!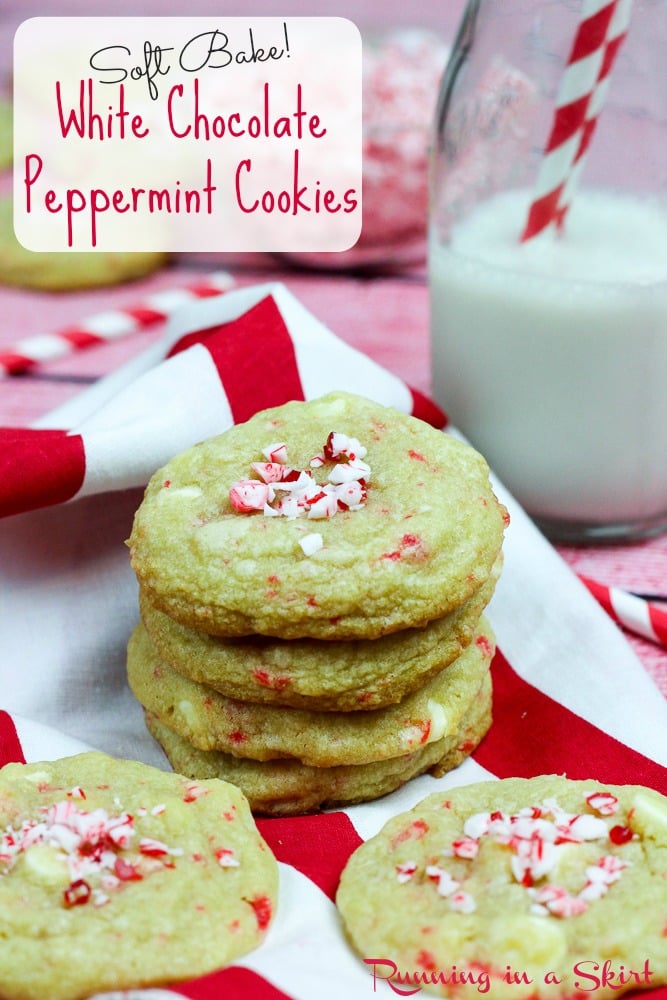 Hi everyone,
How are we just a few days away from Christmas? I literally feel like this month has gone by in a blink of an eye. After a slew of three holiday parties this past weekend, I have some serious catching up to do on my holiday movie watching over the next few days but I feel confident I can get them all in. 🙂 What about you?
Christmas movies and Christmas cookies are two things that really help me ring in the season. I adore Christmas cookies just about as much as I love the movie ELF. I've got to be honest I have trouble resisting a good ole fashioned cookie... and as I get older I've decided that it's ok to have a few.
It's such a simple dessert, but it will always be won of my favorites. My favorite are either simple chocolate chip or even soft.... only sort of baked cookies. And if they are dolled up and festive for the holidays I can't keep away. And these White Chocolate Peppermint Cookies recipe are perfectly dolled up and just about as Christmas-y as you can get. Plus, I recently updated the photos and I thought these babies deserved a second look. I hope you agree.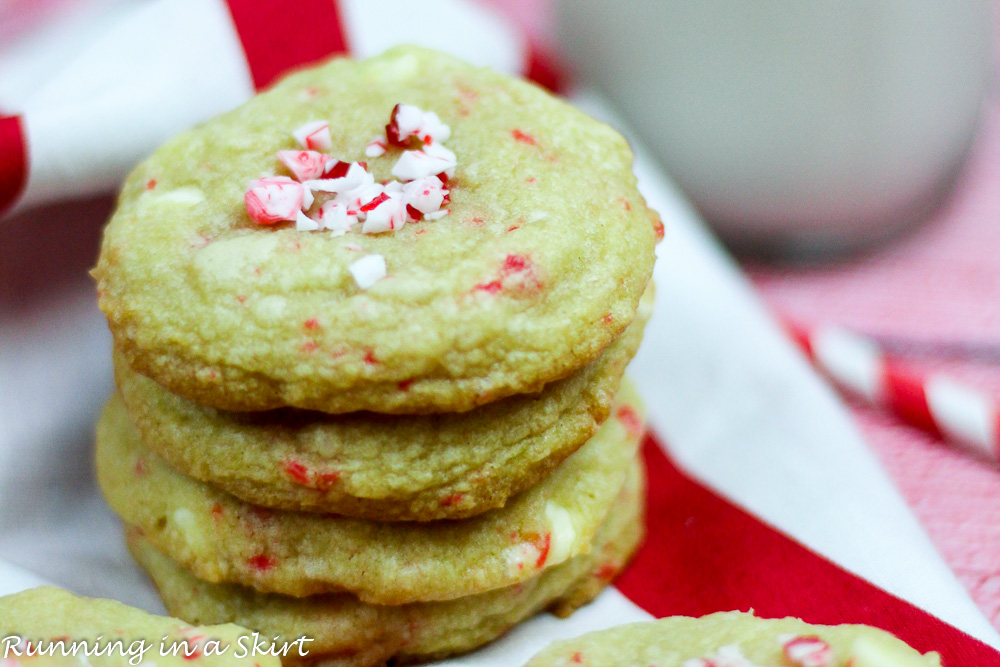 Now I know this is a healthy living blog and there is an entire stick of butter in these, BUT they are smaller cookies, made with unbleached flour AND made in a small batch so you will not have five million sitting around the house. This is hand down the perfect little recipe to whip out when you want to bake and are feeling festive. This will make just enough for the family to satisfy the craving.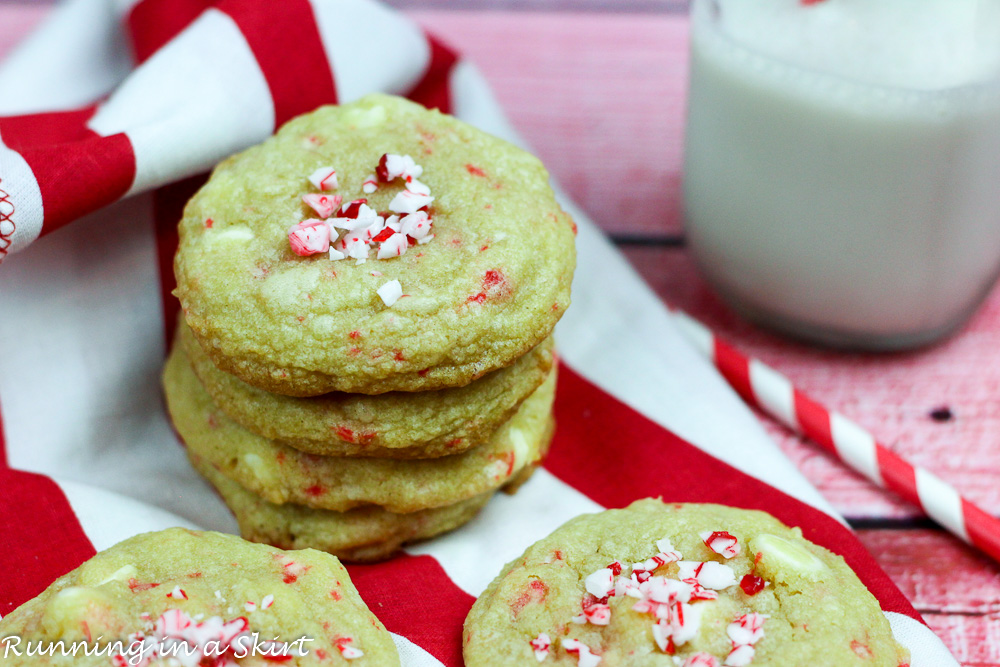 My White Chocolate Peppermint Cookies recipe is quick to throw together. My only tip is to use a mini ice cream scooper to get the cookies uniform and pretty.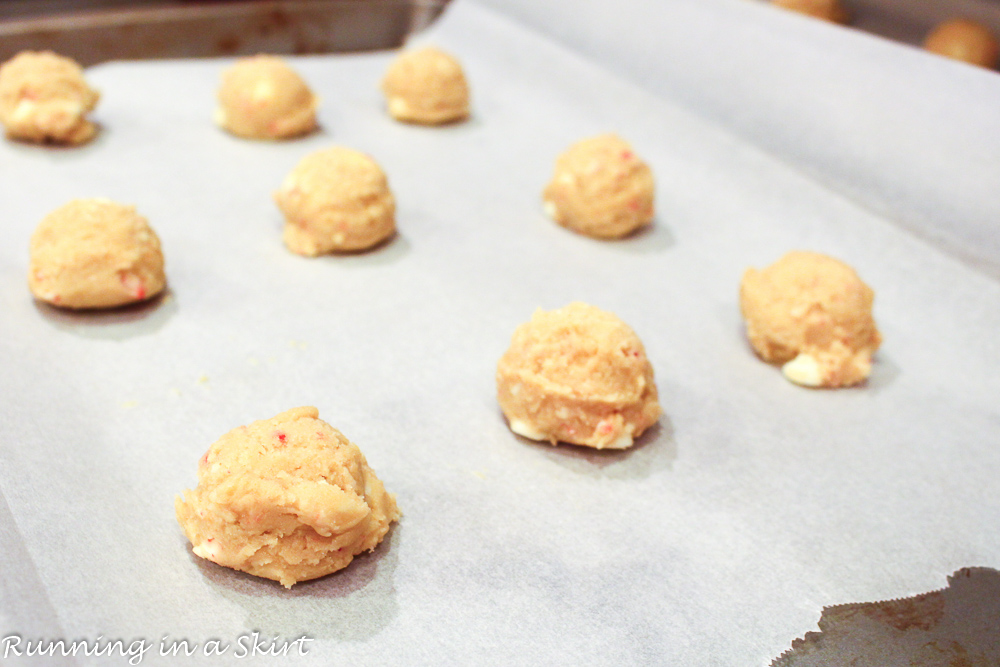 They bake up fast and easy to soft bake perfection. And don't worry... I will not judge you if you pull them out a minute early to keep them extra doughy in the middle.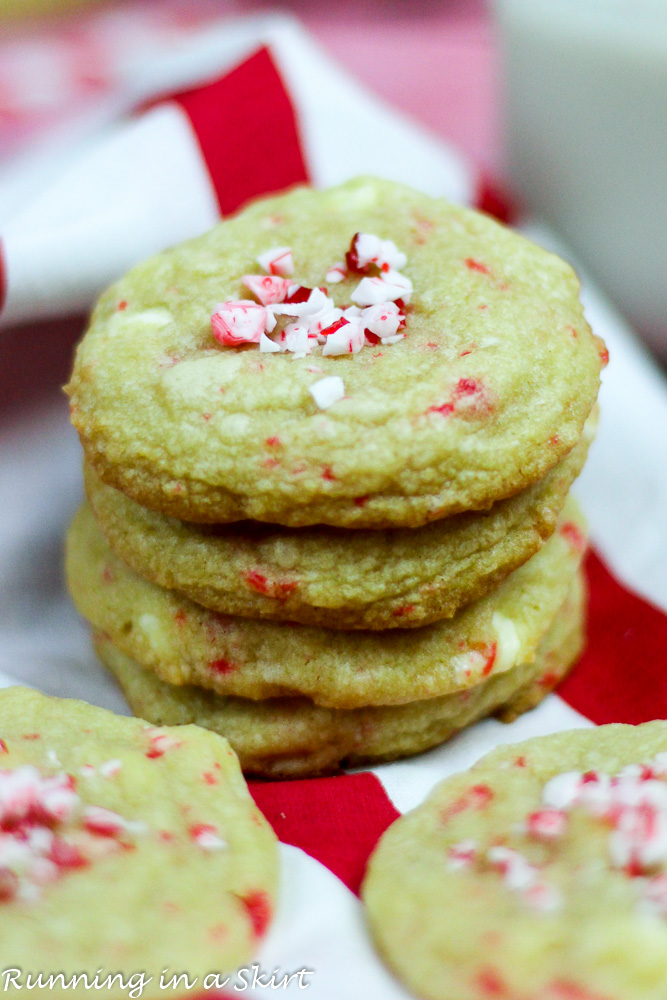 Any way you bake them up, these are worth it. My White Chocolate Peppermint Cookies recipe are like little bites of holiday happiness. I believe in small indulgences and not depriving yourself at the holidays. I'm all about kale salads most of the time, but cookies can have a place in a happy, well balanced life.
So... I hope you will get a chance to this White Chocolate Peppermint Cookies recipe! As always I'd love to hear you thoughts in the comments.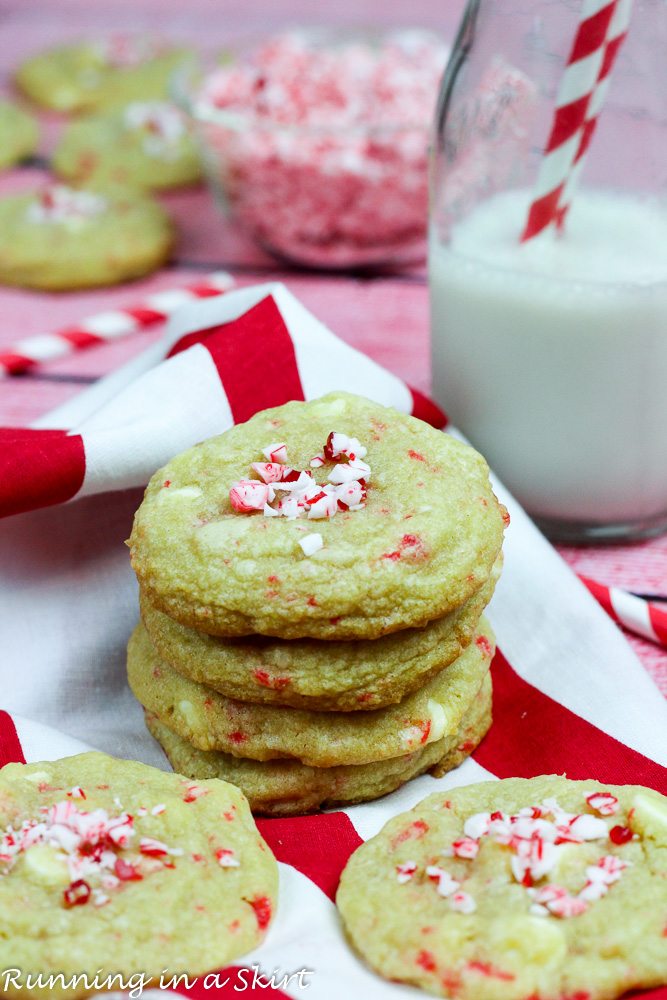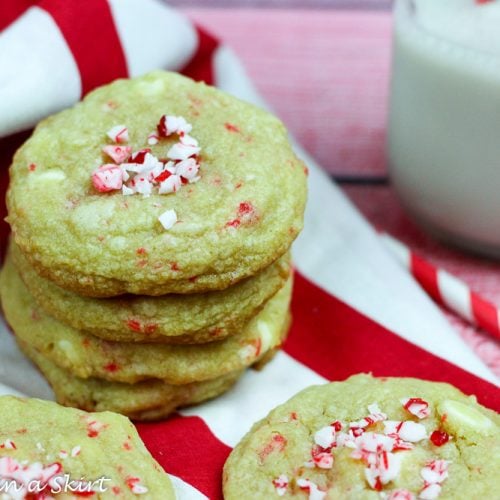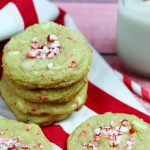 White Chocolate Peppermint Cookies recipe
Tis the season with my festive White Chocolate Peppermint Cookies recipe.
Instructions
In a mixer, cream butter and sugar.

Add the egg and peppermint. Mix until light and fluffy.

In another bowl combine the dry ingredients: flour, salt, baking soda, baking powder. Mix until completely combined. You can sift these, but I just hand mix them for about a minute.

Slowly add the dry mixture to the wet until your dough is formed.

Add half of the peppermint candies and chocolate chips. Mix just until combined.

Put dough in the freezer for 10 minutes.

When 10 minutes is up, preheat the oven to 350 degrees and cover two baking sheets with parchment paper.

With a mini ice cream scoop place dough on sheets about 1.5 inches apart.

Bake for 10 minutes. Pull out just as edges are starting to brown. Do not overcook, the center will still look a little soft.

Put cookies on a cooling rack and quickly sprinkle the remaining crushed peppermint into the center of the cookies. Since they are still hot, the peppermint will melt just enough to stick.
Nutrition
Calories:
143
kcal
Carbohydrates:
18
g
Protein:
2
g
Fat:
7
g
Saturated Fat:
5
g
Polyunsaturated Fat:
1
g
Monounsaturated Fat:
2
g
Trans Fat:
1
g
Cholesterol:
21
mg
Sodium:
113
mg
Potassium:
33
mg
Fiber:
1
g
Sugar:
12
g
Vitamin A:
155
IU
Vitamin C:
1
mg
Calcium:
25
mg
Iron:
1
mg
Want a healthier Peppermint dessert?
No-Bake Peppermint Fudge Bites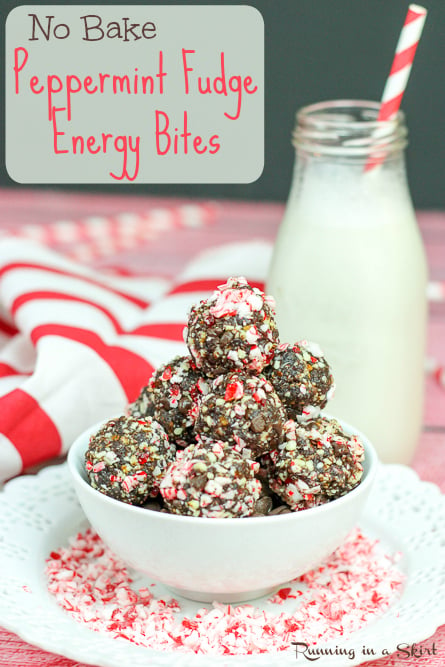 4 Ingredient No Bake Peppermint Nutella Fudge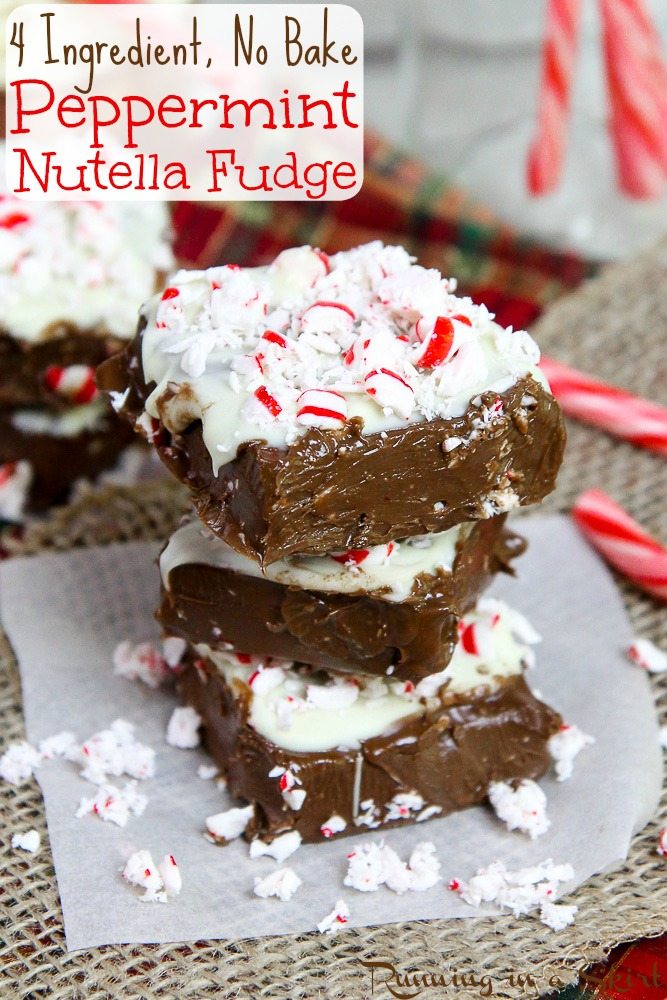 Dark Chocolate Peppermint Popcorn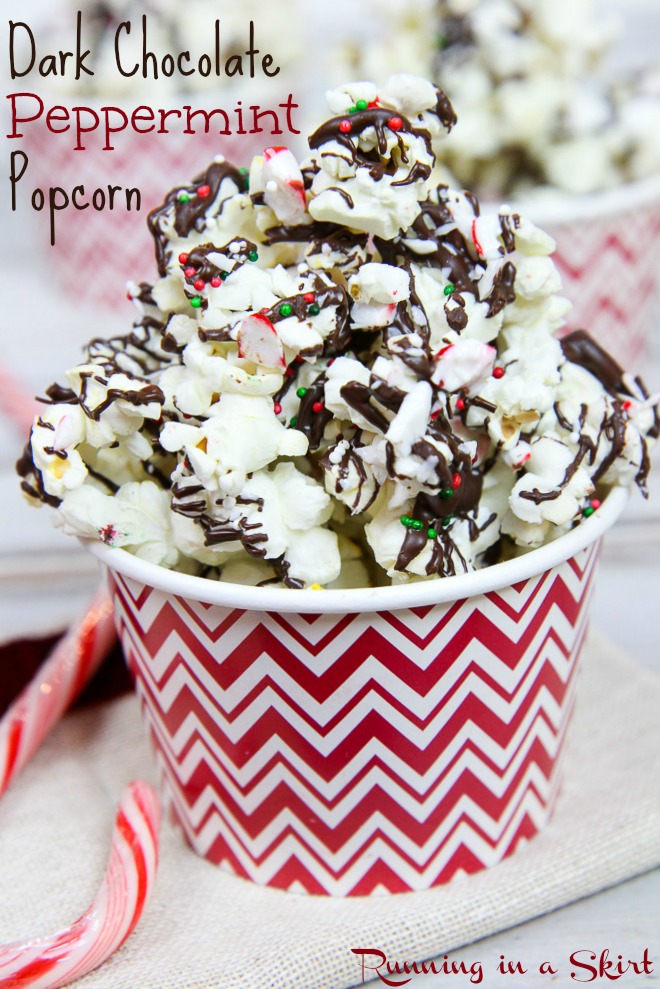 Your turn?
What's your favorite dessert?
How do you manage sweet and treats during the holidays?