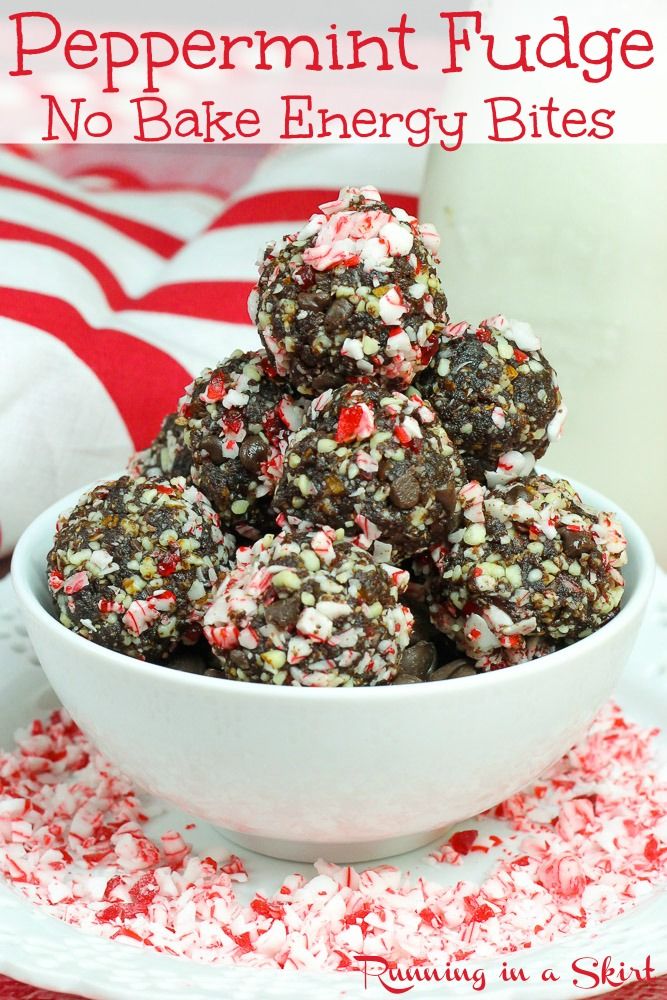 You'll love this fun holiday spin on healthy no bake energy bites! My No Bake Peppermint Fudge Energy Bites recipe tastes amazing and is the perfect healthy holiday treat.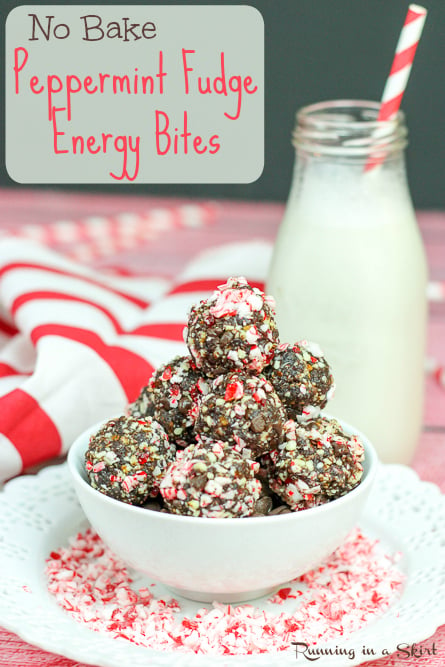 Hi guys,
Every year I struggle with finding the right balance of sharing fun holiday treats, but also keeping them mostly healthy. I know we all fight the battle of having ten million un-healthy options around us everyday, but it is especially hard this time of year. The cookie trays, hot chocolate and chocolate is everywhere. And while there is a time and place for all of those it's also nice to have some healthy options up your sleeve.
My Peppermint Fudge No Bake Energy Bite recipe is a NOT so guilty indulgence you can actually feel good about.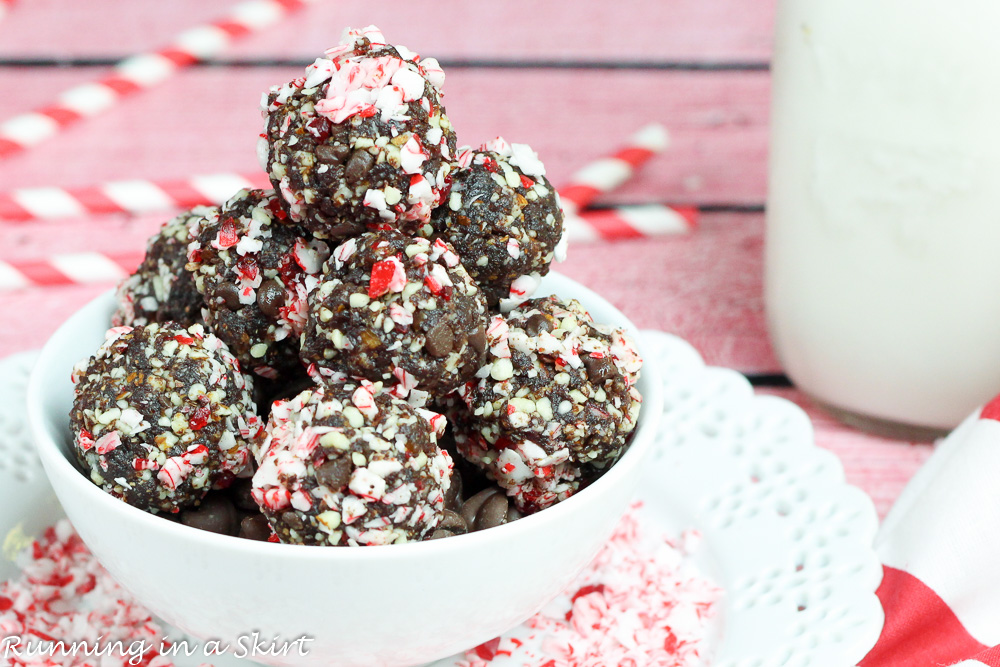 The batter of the bite is made of almonds and dates. It's an unlikely but yummy combination that brings a big nutritional boost to these festive finds. The dates are naturally sweet so you don't need any added sugar. The almonds are filling and have protein.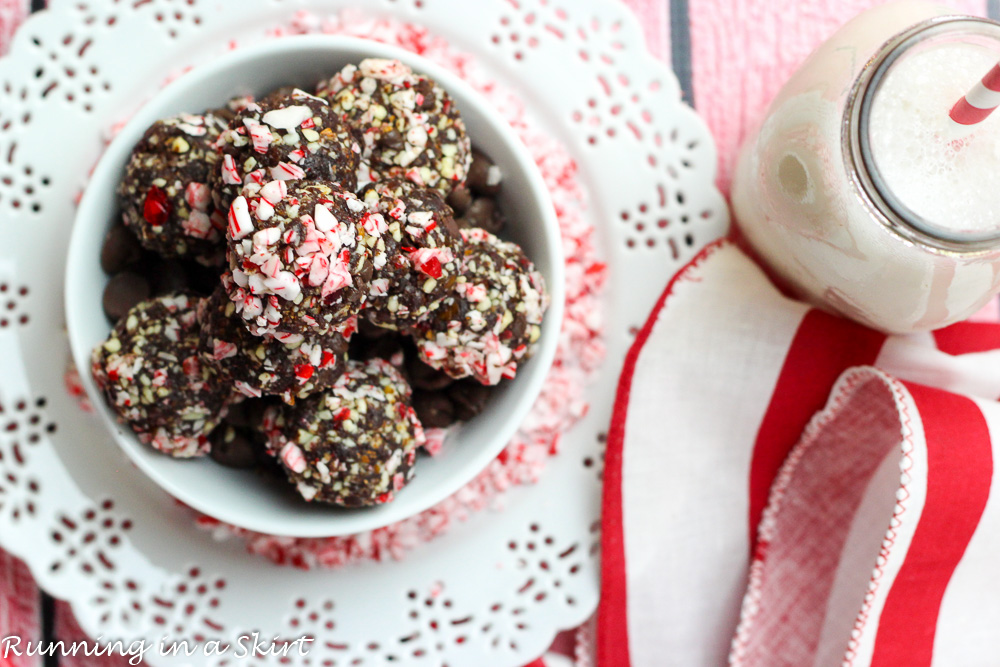 My Peppermint Fudge No Bake Energy Bite recipe is filled out and held together by coconut oil. It's flavored with chocolate, vanilla and just a touch of peppermint.
The candy crumbles are more of a garnish than anything, but they sure are fun. I'll warn you though, adding them makes a mess. I was covered in them when I was taking these pictures!
It was worth it though for these tasty bites.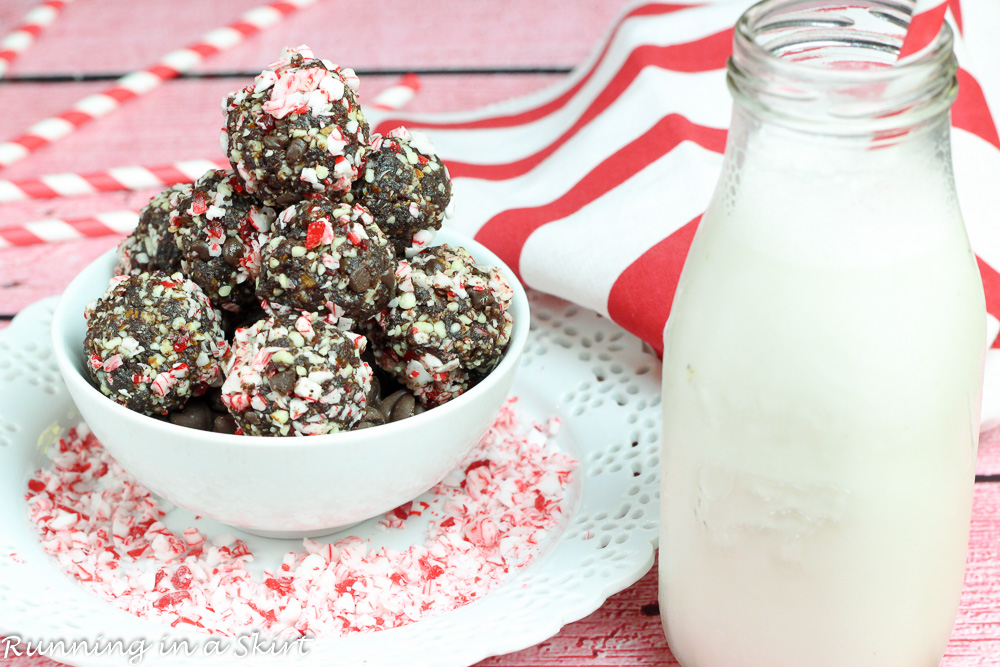 I'm not against eating full fat and fabulous desserts a few times around the holidays, but these will hold you over in between helpings of the real deal.
I've got to tell you though, all this peppermint is making me want to turn on Elf and watch it on repeat all weekend? Who's in?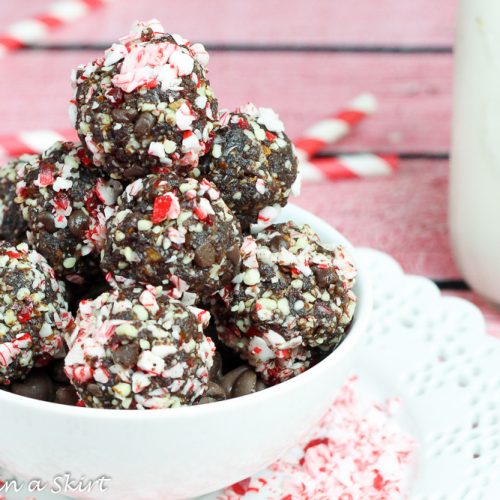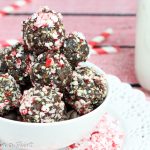 Peppermint Fudge No Bake Energy Bites
A holiday spin on healthy no bake energy bites!
Ingredients
½

cup

cup raw almonds

⅓

cup

pitted medjool dates

,

about 6

1

tablespoon

cocoa powder

¾

teaspoon

vanilla extract

⅛

teaspoon

peppermint extract

1

tablespoon

coconut oil

1

tablespoon

mini dark chocolate chips

½

cup

crushed peppermint
Instructions
Put almonds in a food processor and chop.

Add the dates and blend well.

Add the cocoa powder, vanilla extract. peppermint extract, and coconut oil. Blend for several minutes until starting to combine. Add a couple drops of water if necessary to help it move.

Add the chocolate chips and pulse a few final times to combine well. You don't want to pulverize the chocolate though.

Take a heaping teaspoon of the mixture in your hand and roll into a ball. The coconut oil will soften and it will be very messy. The warmth of your hand will allow the coconut oil to help bind the bite. You will end up pushing it more together than actually rolling it. While it is still warm press into the peppermint.

Allow the finished bites to set in the fridge for 30 minutes to re-solidify the coconut oil.
Notes
Store these Christmas Energy Bites in an airtight container in the fridge.
Nutrition
Calories:
129
kcal
Carbohydrates:
15
g
Protein:
3
g
Fat:
10
g
Saturated Fat:
6
g
Cholesterol:
1
mg
Sodium:
10
mg
Potassium:
102
mg
Fiber:
2
g
Sugar:
11
g
Vitamin A:
8
IU
Calcium:
46
mg
Iron:
1
mg
Like this Peppermint Fudge No Bake Energy Bite recipe? Pin this to your favorite pinterest board!


Also try...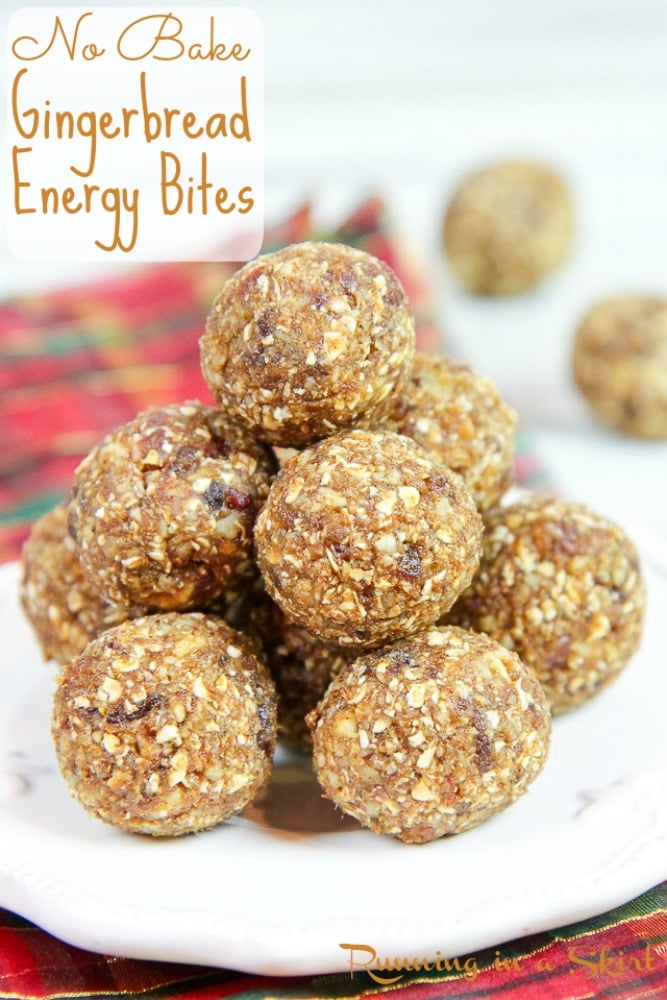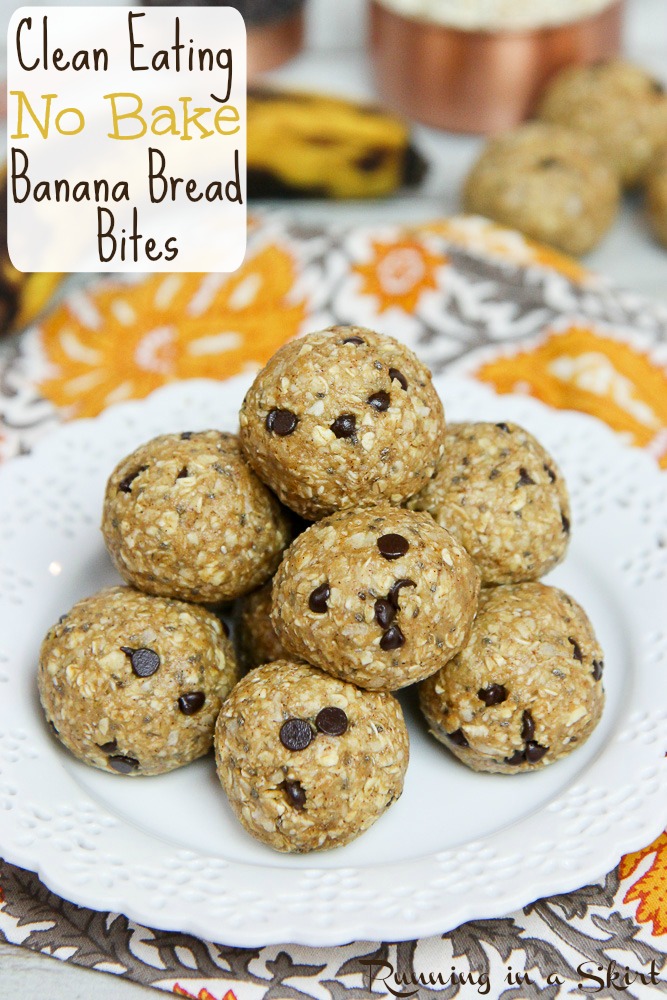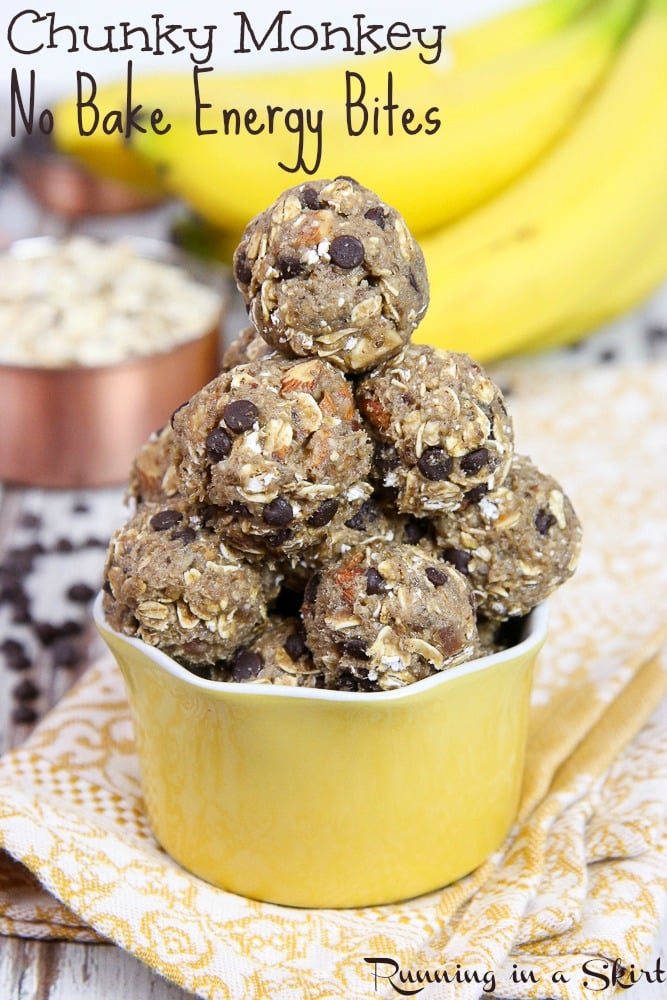 Your turn!
Are you in the Christmas spirit yet?
Do you try to eat healthy holiday treats or small portions of the real deal? I do both- lol!