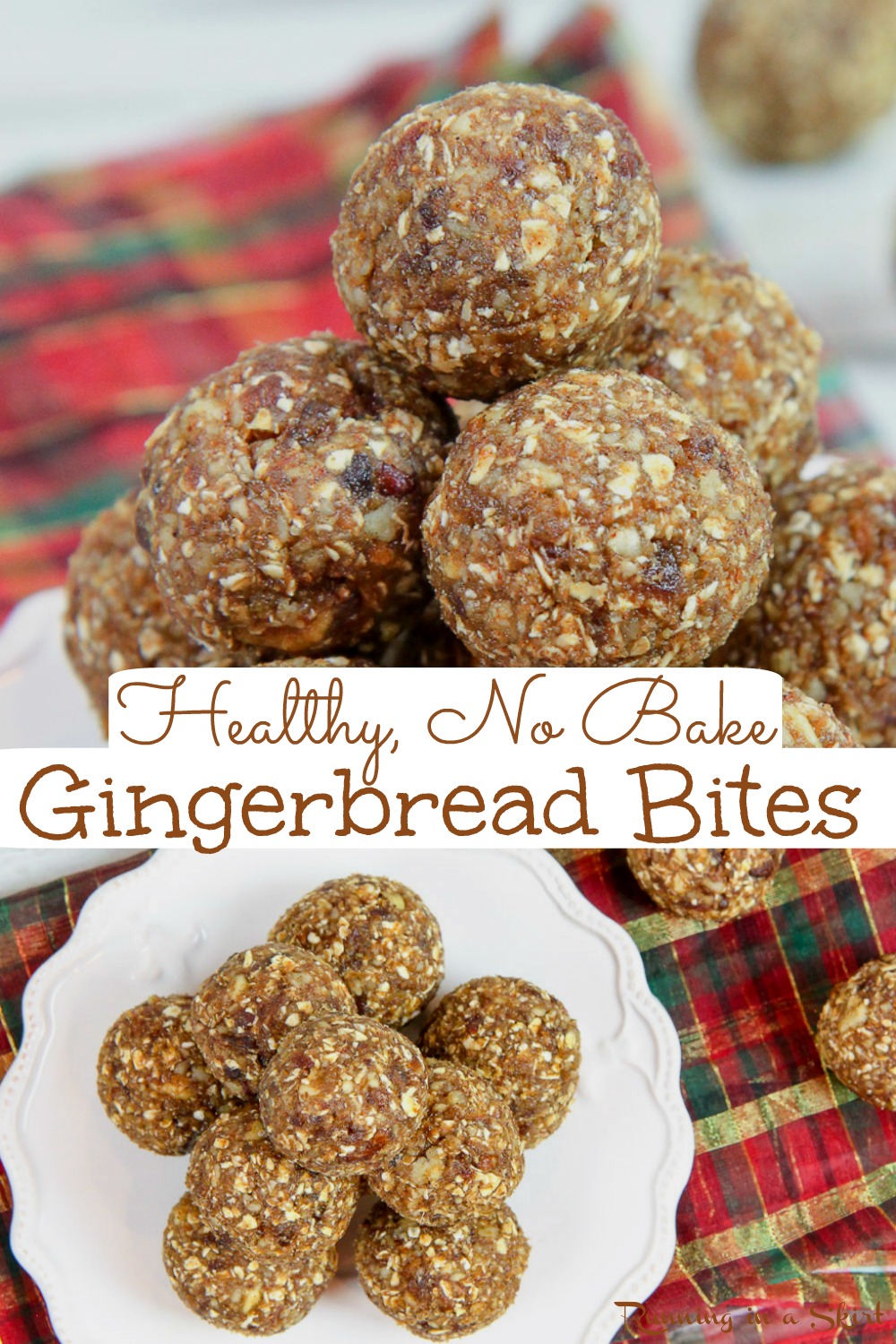 You don't have to heat up the oven for a healthy holiday treat! Try my Healthy No Bake Gingerbread Balls for a natural burst of energy.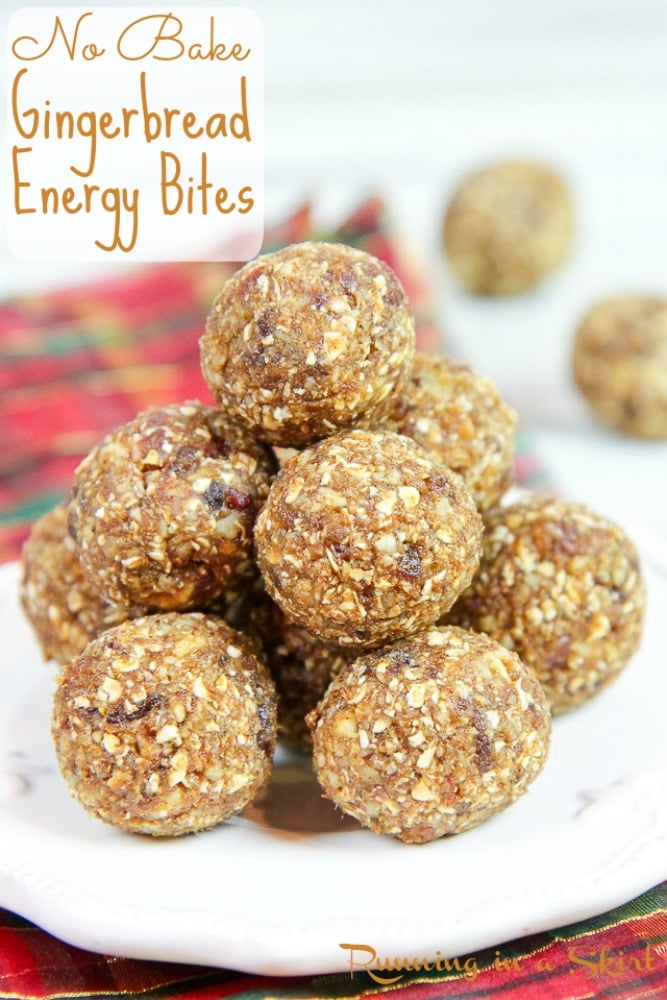 Hi everyone!
As much as I love the holidays, we all know this can be a rough time of year. All the extra commitments on top of what are already crazy schedules can be enough to stress anyone out. Plus all the running around can really drain your energy.
I've got a little solution for you today with my Healthy No Bake Gingerbread Balls. They are healthy, clean eating little bites of energy that actually taste like gingerbread!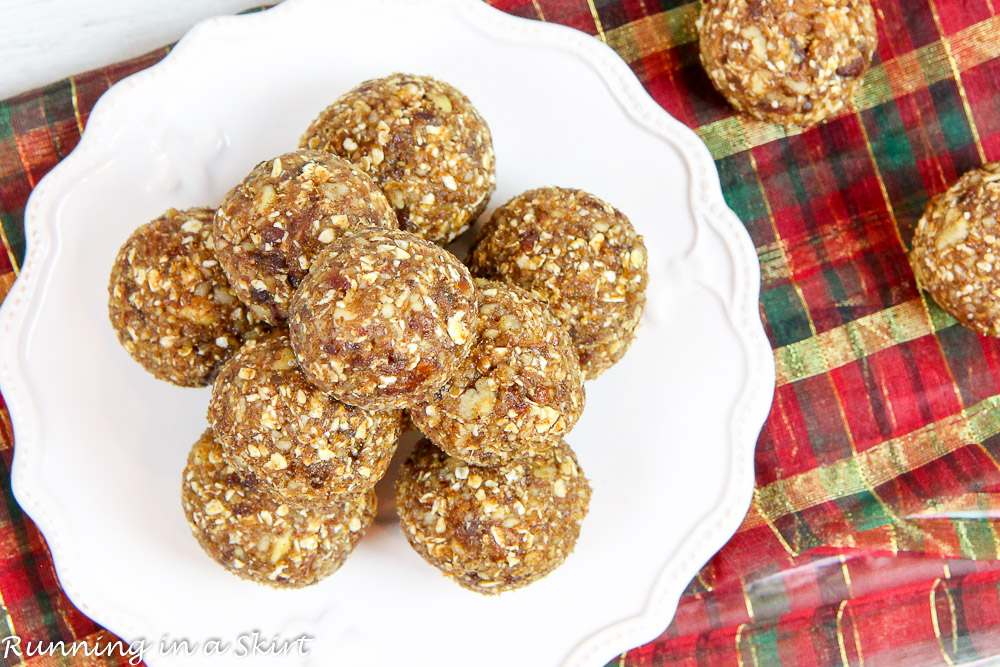 My Healthy No Bake Energy Balls are a way to get the classic holiday flavor without turning on the oven and without getting cookie guilt.
Now, I don't actually want you to feel bad about eating a few cookies around the holidays, but I also believe we should enjoy these things in moderation. These No Bake Gingerbread Balls are perfect for the days at home where you don't need or want to splurge. The dates and nuts give these little bites of holiday perfection natural sugar and energy to keep you going through even the craziest of days.
I consider them part of a well balanced holiday diet.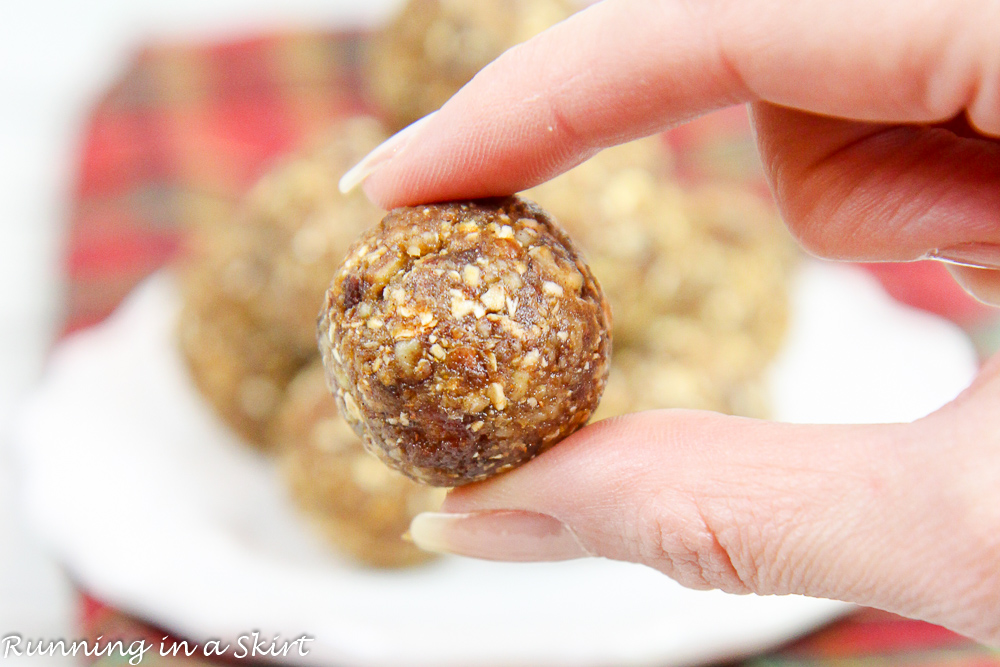 You can make a batch over the weekend and enjoy during the week when you feel like you need a boost. They can also satisfy those cookie cravings, without diving all in. The chewy texture is so satisfying!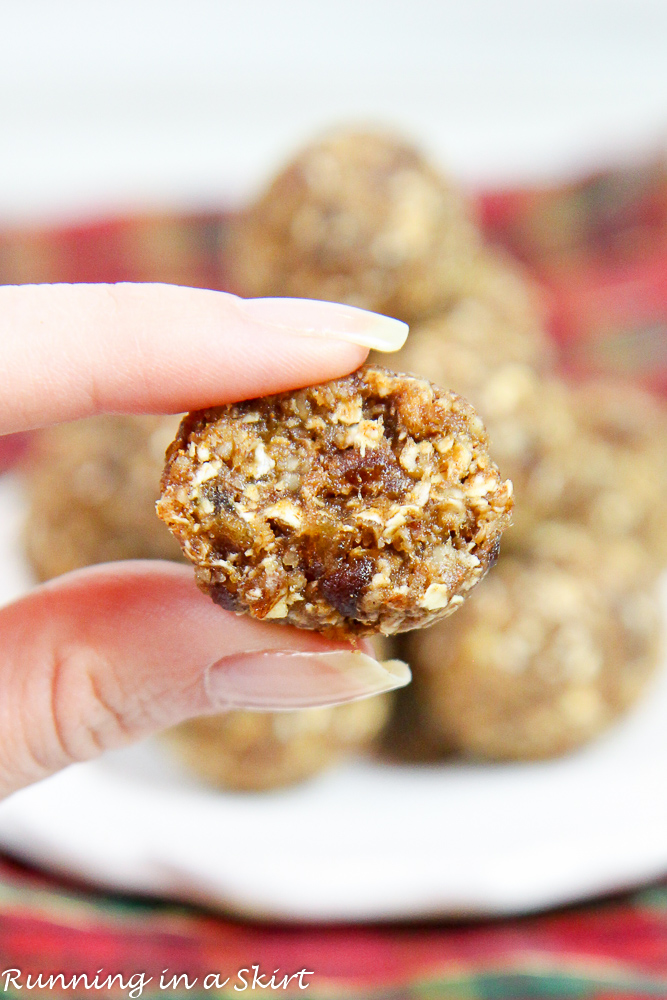 All you do to make them is throw a few ingredients in the food processor. I have a small food chopper that also works.
You then pull the "dough" out and form little balls. Even the kids could get involved if you have them.
Pop them in the fridge for a few minutes to set them and voila... you have a holiday masterpiece.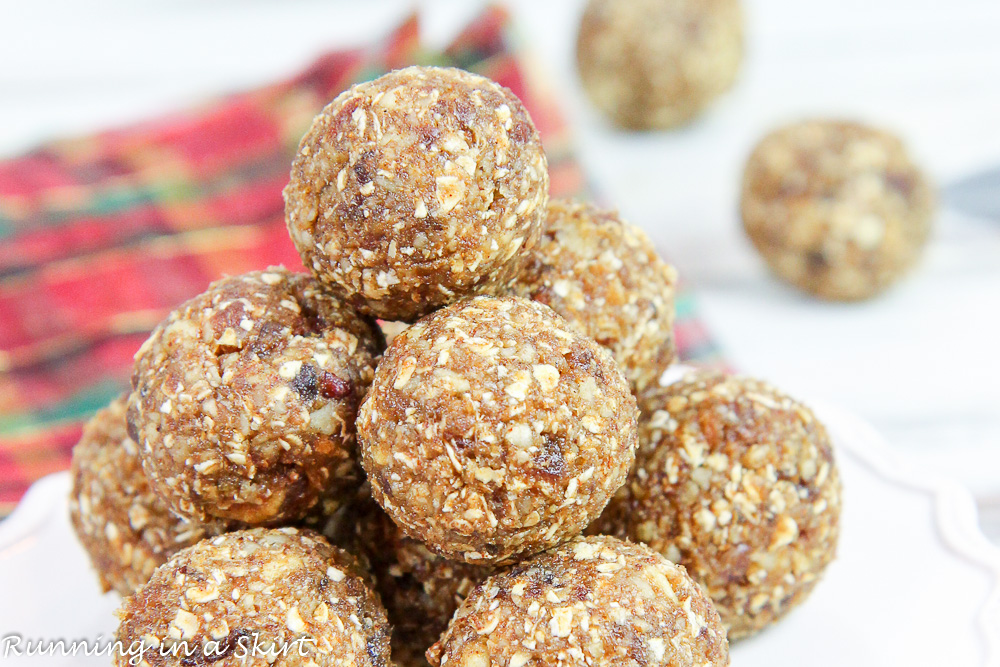 The seasoning and classic gingerbread flavor comes from a blend of wonderful spices that are so familiar! Think ginger, cinnamon, nutmeg and all spice.... basically all things warm and comforting on that spice rack.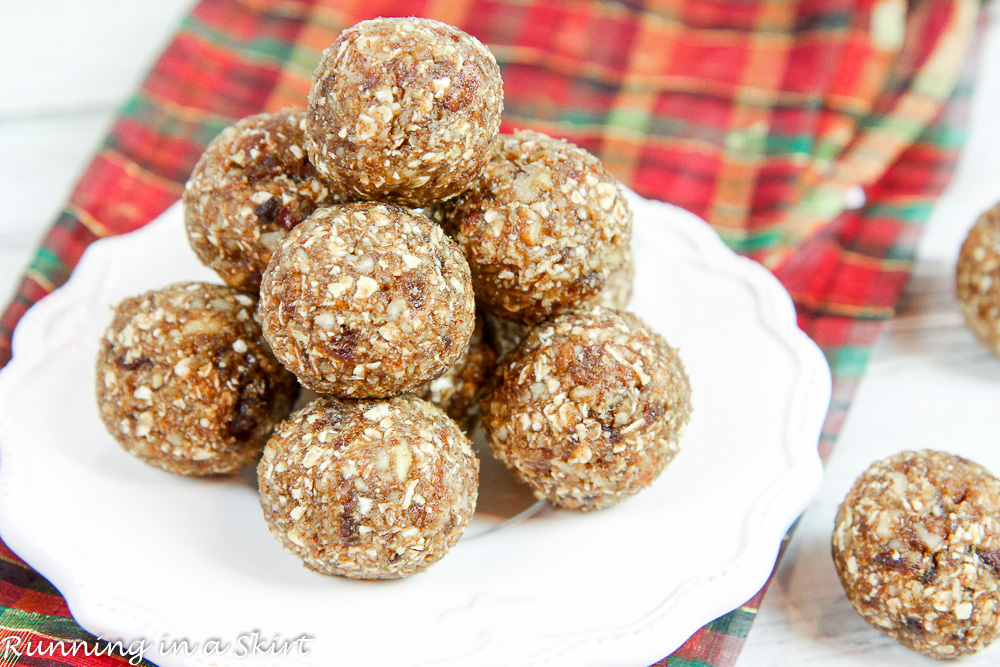 My Healthy No Bake Energy Balls are sure to become a family favorite!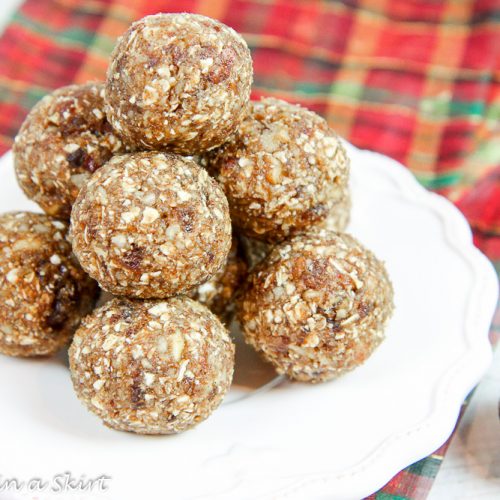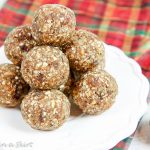 No Bake Gingerbread Energy Bites
Get the energy you need for the holiday season with these delightful Gingerbread Energy Bites. Tastes like the holidays!
Instructions
Soak the dates in water for 15-20 minutes. Drain.

Pulse the dates in a food processor. Add the rest of the ingredients and pulse until you get a dough.

Use your hands to form 12 small balls. Place on cookie sheet and allow to firm up in the fridge for an hour. Once set, move to an airtight container.
Nutrition
Calories:
81
kcal
Carbohydrates:
13
g
Protein:
1
g
Fat:
3
g
Saturated Fat:
1
g
Sodium:
1
mg
Potassium:
121
mg
Fiber:
2
g
Sugar:
9
g
Vitamin A:
21
IU
Vitamin C:
1
mg
Calcium:
15
mg
Iron:
1
mg
Like it? I'd love it if you could pin this to your favorite Pinterest board! Thank you so much for the support.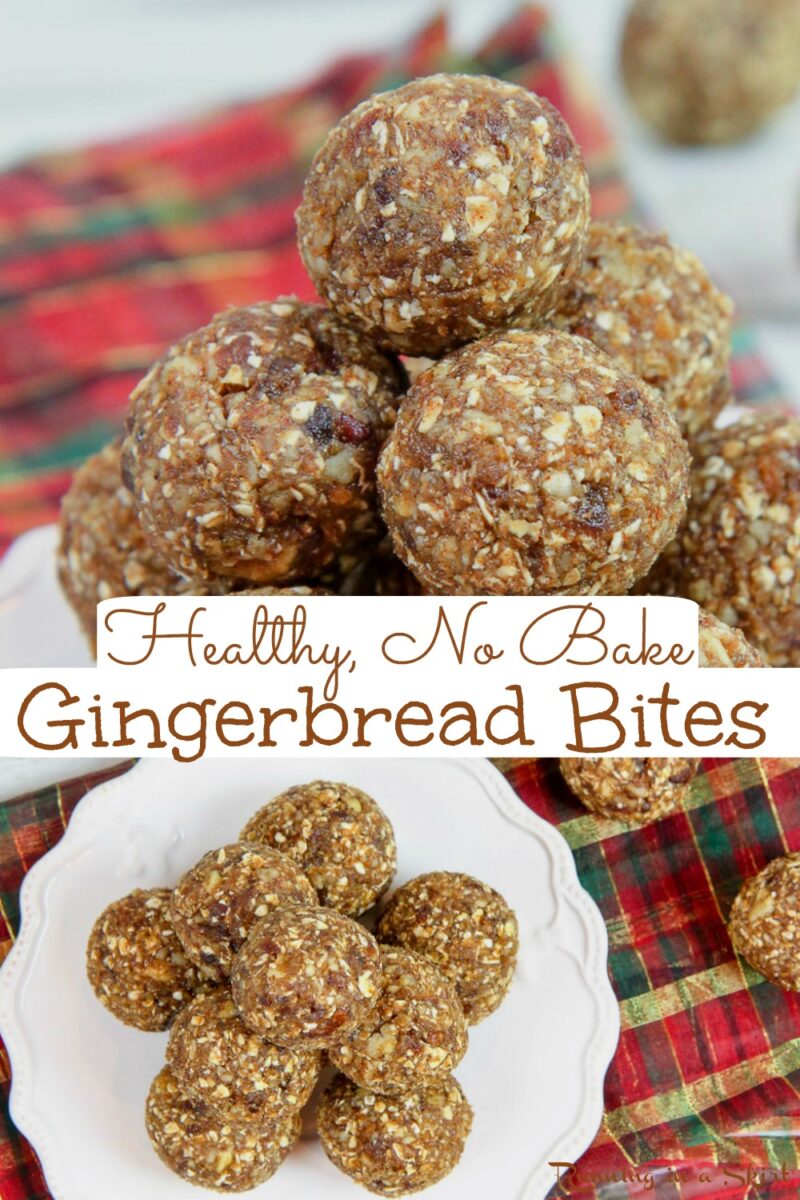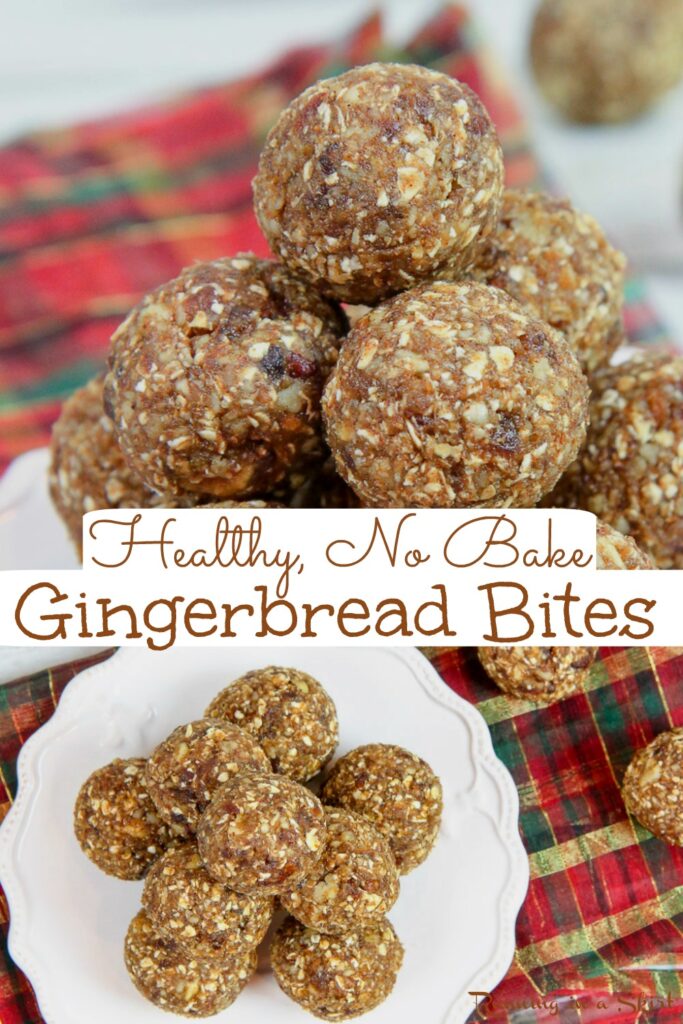 Also try...
Peppermint Fudge No Bake Energy Bites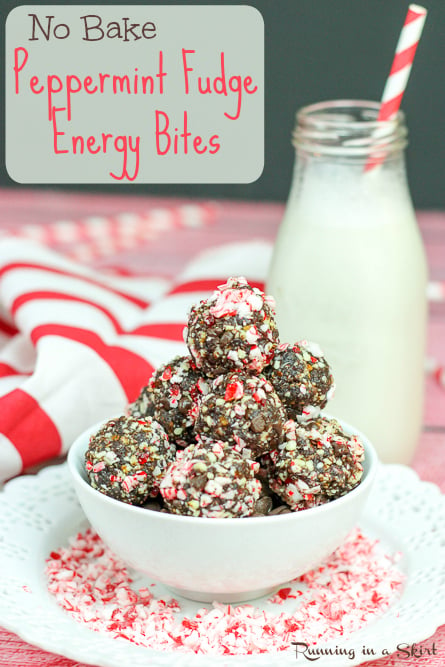 Thanks for stopping by today! Tomorrow I'm sharing my 2016 Holiday Gift Guide.
Your turn!
What's your philosophy on holiday sweets?
What's your favorite kind of holiday cookie?