Get ready to shop for everyone! My 2016 Holiday Gift Guide will help with those holiday shopping woes.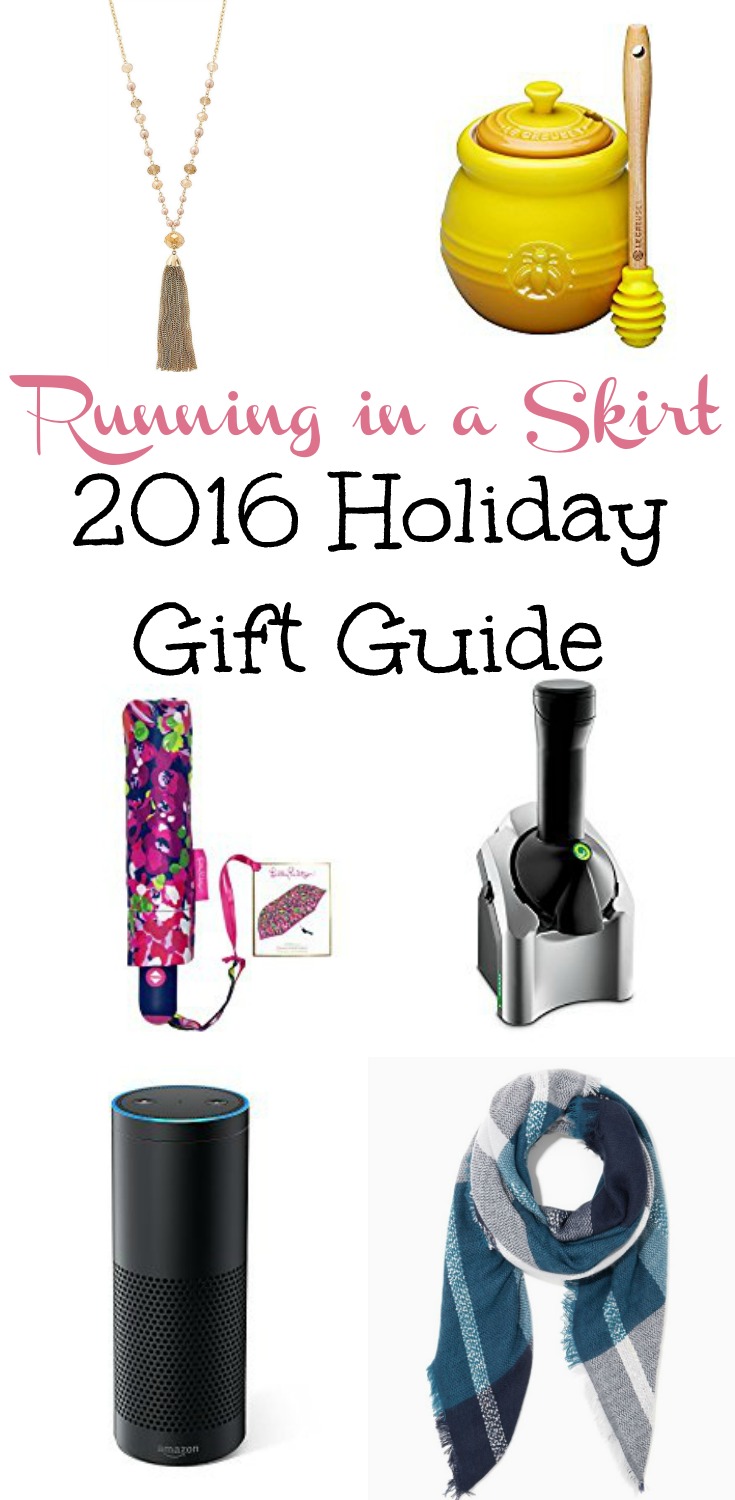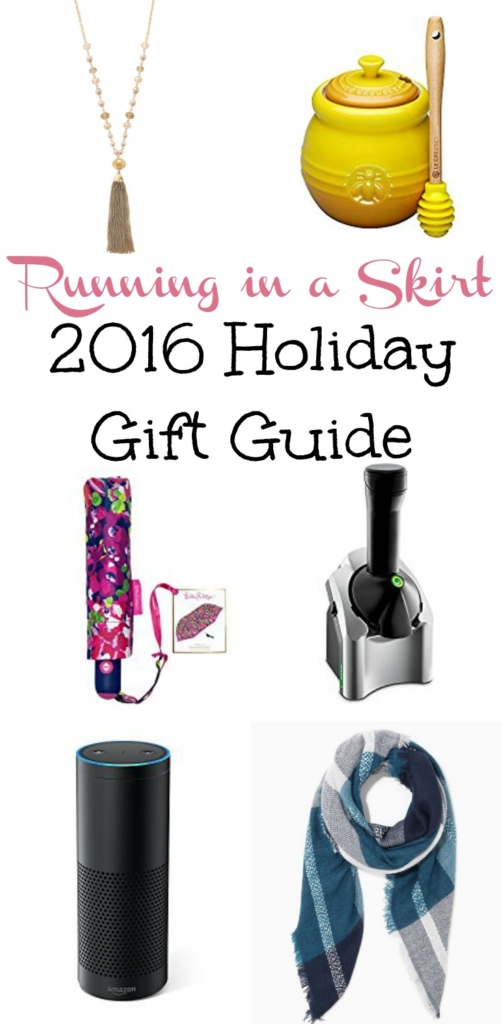 Hi everyone!
I don't know about you, but figuring out the perfect gift for everyone is just about the most stressful part about the holidays. I often shop around to try to find something perfect and then scramble at the last minute. Shameful!!! I know.
This year I'm determined to nail holiday shopping and help you do the same. I've created a gift guide which really includes something for everyone, even the men! So happy shopping and I hope these ideas help.
[fusion_builder_container hundred_percent="yes" overflow="visible"][fusion_builder_row][fusion_builder_column type="1_1" background_position="left top" background_color="" border_size="" border_color="" border_style="solid" spacing="yes" background_image="" background_repeat="no-repeat" padding="" margin_top="0px" margin_bottom="0px" class="" id="" animation_type="" animation_speed="0.3" animation_direction="left" hide_on_mobile="no" center_content="no" min_height="none"]Gifts for even the hardest to buy on your list! Love the Running in a Skirt Holiday Gift Guide. #christmas #gifts Click To Tweet
2016 Running in a Skirt Holiday Gift Guide
Fitness & Healthy Living Lovers
Sleep Swag Sleep Mask, $38.00
I worked with this lovely women owned and run company this year and I love their products. Healthy sleep leads to healthy lives and their luxurious, handmade, silk sleep masks help. They are a great gift for anyone who travels or has any trouble sleeping. They come in many gorgeous colors and patterns for men and women.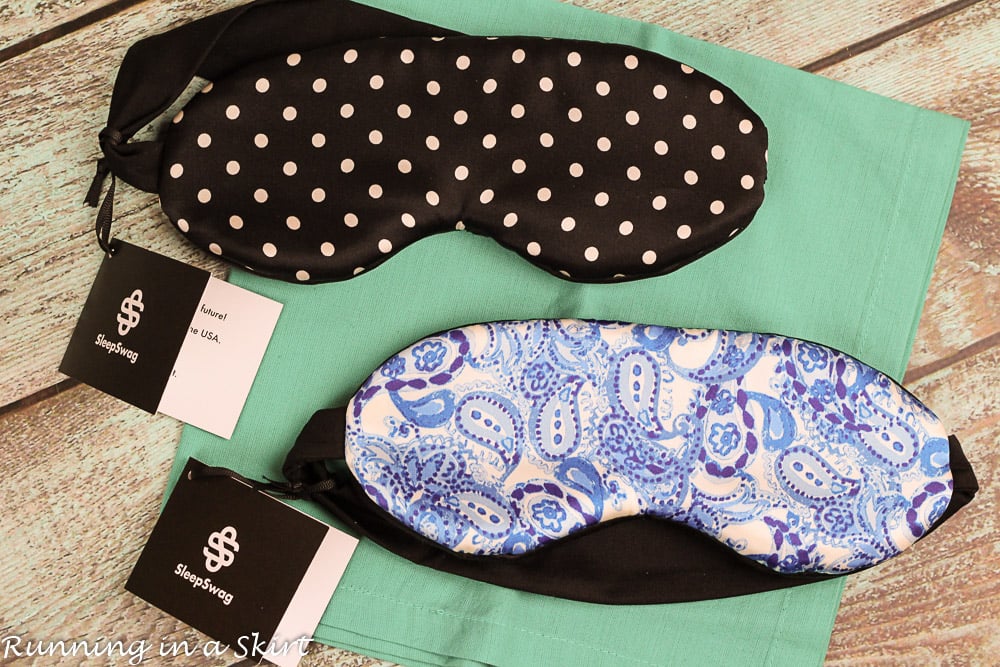 New Yoga Mat, $74.95
I got this Jade Harmony Yoga Mat for Christmas last year and I love it. I wanted one that didn't slip and this one gets the job done. It comes in all sorts of pretty shades.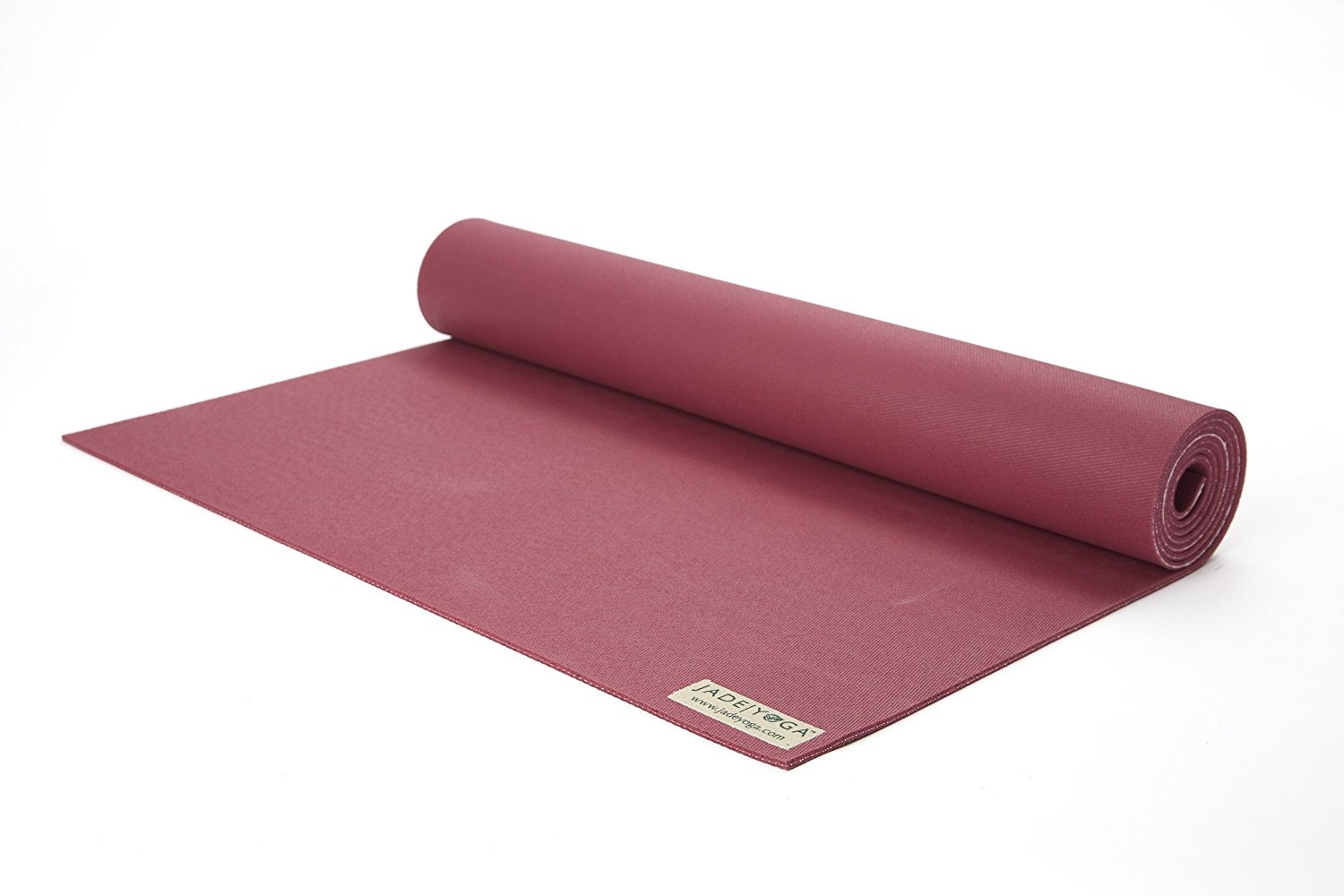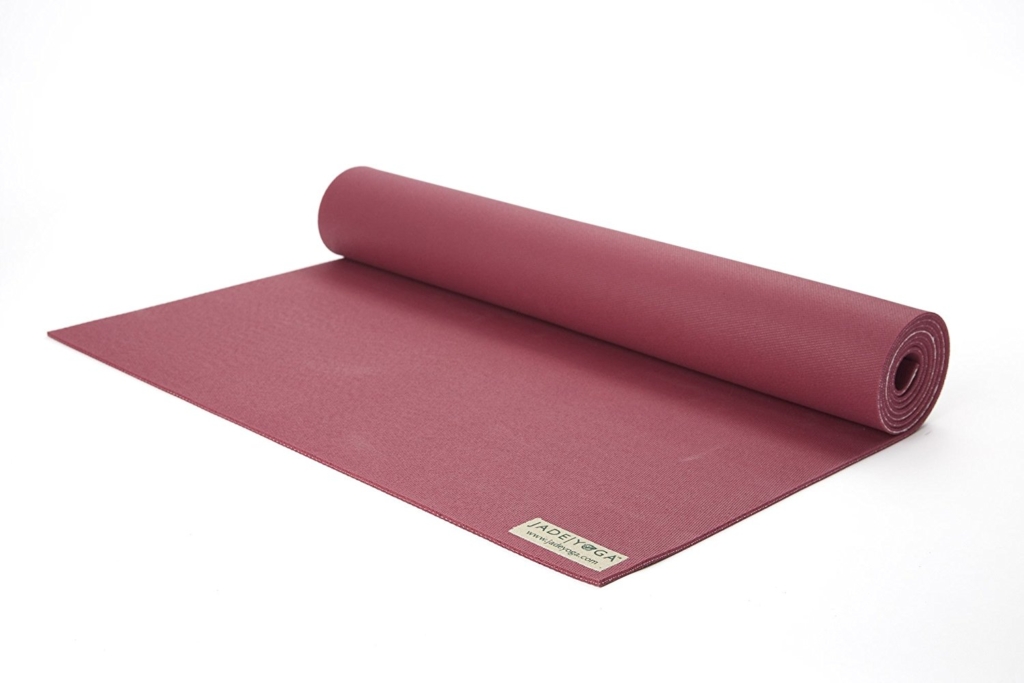 FlipBelt, $18.99
All runners need a place to store their phone when they are out! Since most phones got larger in the past few years it might be time for an upgrade. I have my eyes on this great FlipBelt! It comes in tons of color options, great for men or women.
Foodies
Epicurean Cutting Board, $22.28
A friend gave me this cutting board and a gift and it's been a game changer for me. It work so well with my knives and really transformed the way I work in the kitchen. Wrap it by itself or add a few food items like cheese or baked goods to finish out the gift.
Yonanas Frozen Dessert Maker, $35.80
I got this for a gift a few years ago and it's one of the most fun and surprising gifts I've ever gotten. You basically feed frozen fruit through this machine and it nearly instantly turns it into healthy fruit soft serve "sorbet." LOVE it!
Le Creuset Stoneware Honey Pot, $39.95
For the person who has everything and loves luxury, this high end gorgeous Le Creuset honey pot will make them smile.
Fashionistas
Blanket Scarf, $20
Blanket Scarfs are so cozy and trendy right now! You can transform someones outfit for only $20. I own and love this scarf. You can see it styled in this post about how to tie it. It comes in pink and blue.
Lilly Pulitzer Umbrella, $35.97
You can never have enough umbrellas and this Lilly Pulitizer Umbrella is adorable. If you know someone who is a fan of the brand this is a great gift at an affordable price point for a brand that is pretty pricey!
Tassel Necklace, $19.97
Tassel necklaces will instantly update your outfit for 2016! Give this adorable one from the Limited for less than $20. It comes in blush pink, gold and pearl.

Travel Enthusiasts
Plan a Trip, variable pricing
One of the Hubs and I favorite gifts is to take a trip together. Instead of spending money exchanging gifts consider an experience with memories to last a life time.
For the Men
Cuff links, $21.99
The Hubs still wears suits to the office daily, so sometimes I'll get him some new cuff links! You can find ones that match your Man's interest or something classic like these. Just stay away from anything too cheesy.
Beer Chiller Sticks, $10.99
If you Man loves Beer, try these fun Beer Chiller sticks! They claim to keep beer cold longer than a koozie.
Echo $179.99 or Echo Dot $49.99
We have an Echo and LOVE it! You can use these to play music, order things off of Amazon, get the weather/news and even can control your smart phone. LOVE that they created a smaller version at a more affordable price for gift giving.
Echo Dot...
Echo ...
Gifts for even the hardest to buy on your list! Love the Running in a Skirt Holiday Gift Guide. #christmas #gifts
Click To Tweet
Many of these links are affiliate links and I will make a small commission off of purchases. It costs you nothing. Thank you for supporting Running in a Skirt!
I'm linking up with: Nicole for the Fit and Fashionable, Jolynne Shane for Fashion Friday, Turning Heads Tuesday. Thank you so much for the lovely linkup ladies
Your turn!
What do you want for Christmas or the Holidays?
How do you shop?[/fusion_builder_column][/fusion_builder_row][/fusion_builder_container]