I'm kicking off July with the most patriotic recipes on Running in a Skirt! Even if we can't celebrate in the traditional ways bring the party to your home with these delicious and simple recipes.
Hi guys!
I know this July, in general, might look a bit different than what you are used to BUT I'm hoping to bring the party home with these healthy and patriotic recipes! I'm sharing my favorite bbq recipes on the site, classic potato salad and even some fun and festive stuffed strawberries. I challenge you to try some or all of these for your small family cookout. They all actually go really well together and make a perfect menu if you are feeling ambitious.
In case you are just joining me, once a month I like to dig through the 8 years of Running in a Skirt archive to find some new recipes for you to try. Even with this blog, I know I can get in a rut and make the same thing week after week. So once a month I put together a list of 5 EASY new recipes to try. This month's theme is all things PERFECT for you July cookout. It's only 5 recipes because I feel like that's a pretty attainable list for most of us.
Let's get cooking!
5 Patriotic Recipes to Try this July
These little bites of strawberries are the perfect way to start off or finish the party! They are filled with a perfect homemade cannoli filling.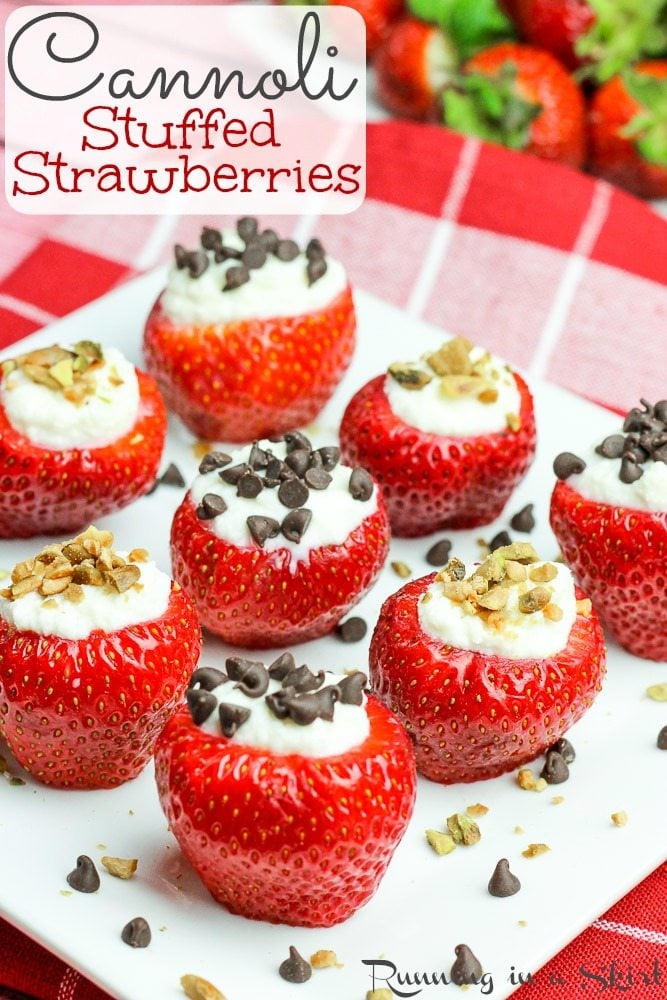 This is my FAVORITE summer salad to make! It's perfectly patriotic with red watermelon, blueberries, and feta cheese. The combination is nothing short of dreamy.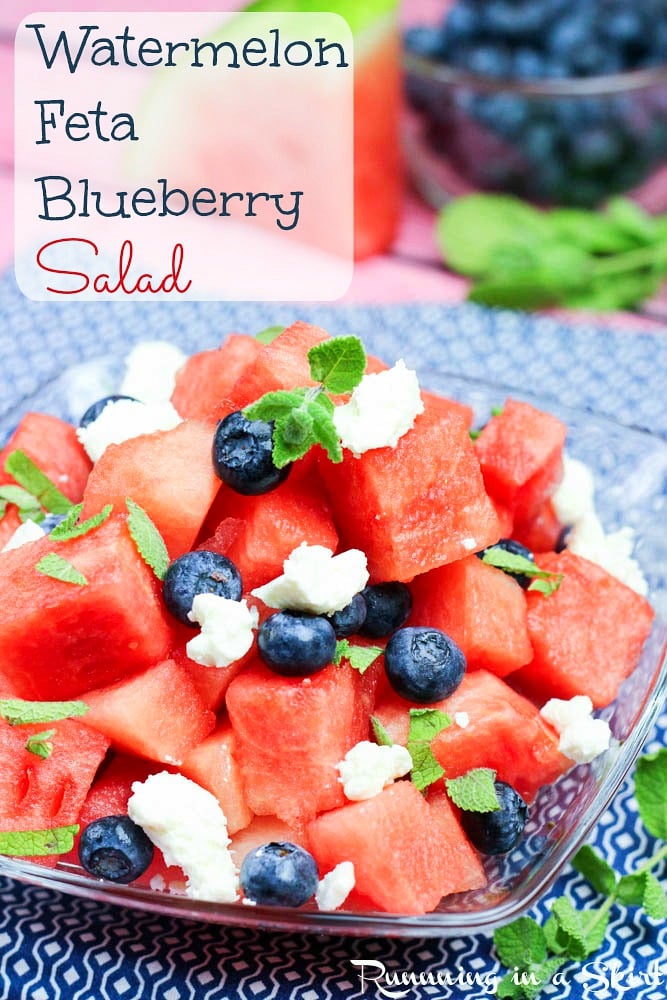 Looking for my twist on BBQ? Try my BBQ Grilled Shrimp Skewers! These babies are perfect for your next family dinner at home.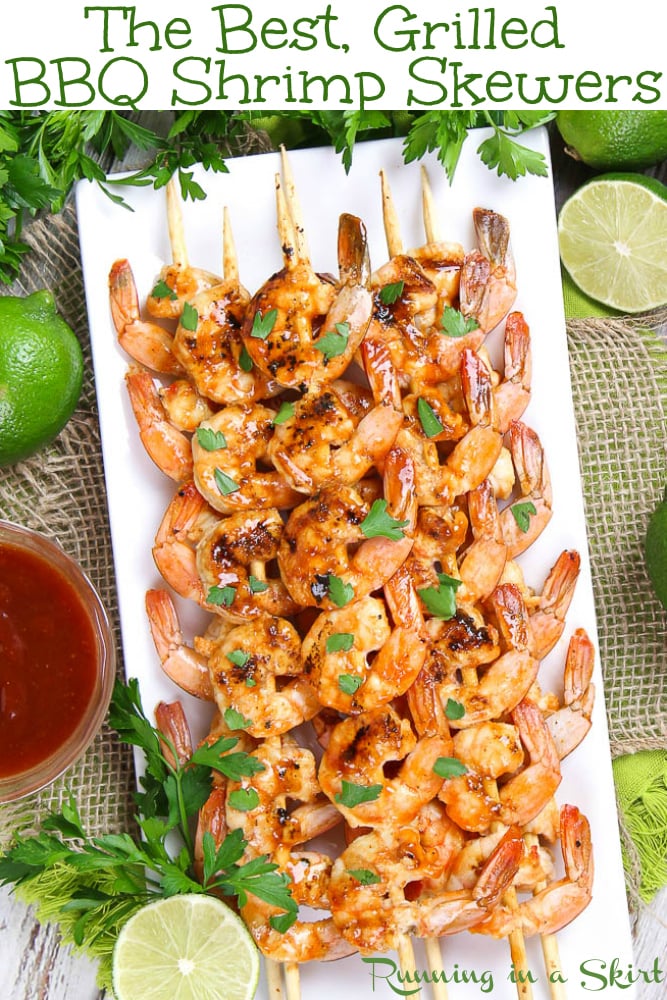 Of course, my potato salad doesn't have mayo! I love this lighter version with greek yogurt and dill.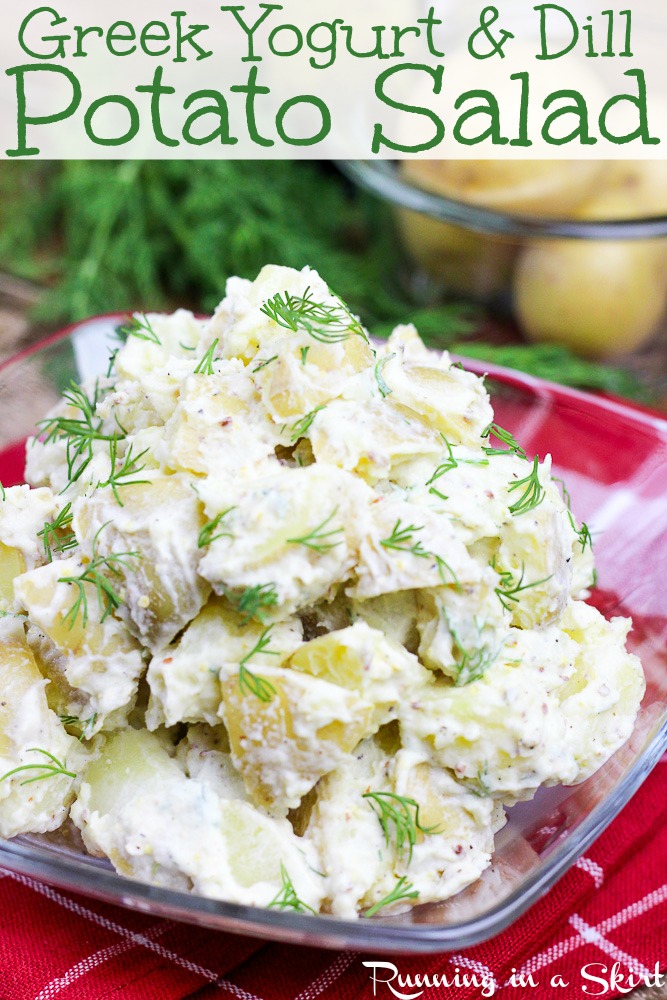 Finish off your meal by celebrating all things AMERICA with this festive popcorn. It's covered in dark chocolate and topped with fun sprinkles.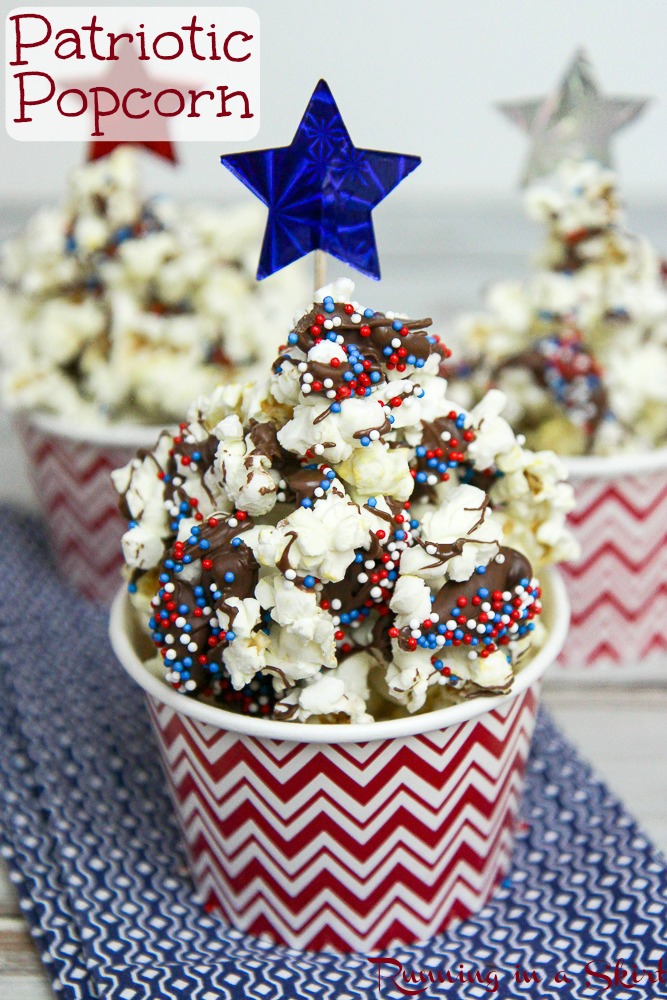 These recipes would make such a fun menu for your family for the holiday! Give them a try and let me know what you think.
Try these recipes too!
Your turn!
Which one do you want to try first?