Hi guys!
It's been a doozy of a week. Hunter spiked a high fever late last week which obviously sent us into a bit of a panic. He has a big tooth coming in and we thought maybe it was just that, but the doctor wanted to see him and test him since the fever was so high. We thought it was super far fetched that he'd caught it since we'd been so careful, but we did the test just to be sure and stayed under quarantine, while the test results came back. The test came back negative but Hunter still had a fever for most of the week and was pretty fussy. In the end, the doctor diagnosed him with a regular virus... he said probably Hand Foot and Mouth. Jackson has had a mild fever, but nothing like what Hunter was going through. We're not sure if Jackson is still going to get worse or he was sick and his case wasn't as severe. I'm also not entirely convinced the whole thing is related to teething. We're still praying that we don't catch it too. Either way, I hope we can put this all behind us soon.
We've been scratching our heads how they caught anything at all staying home, but I guess crazier things have happened! The doctor said other things are still going around so be careful.
My highlights this week aren't that exciting as normal but I did catch some cute photos.
This is funny because we used these chairs all of the time during the first year of the twin's life.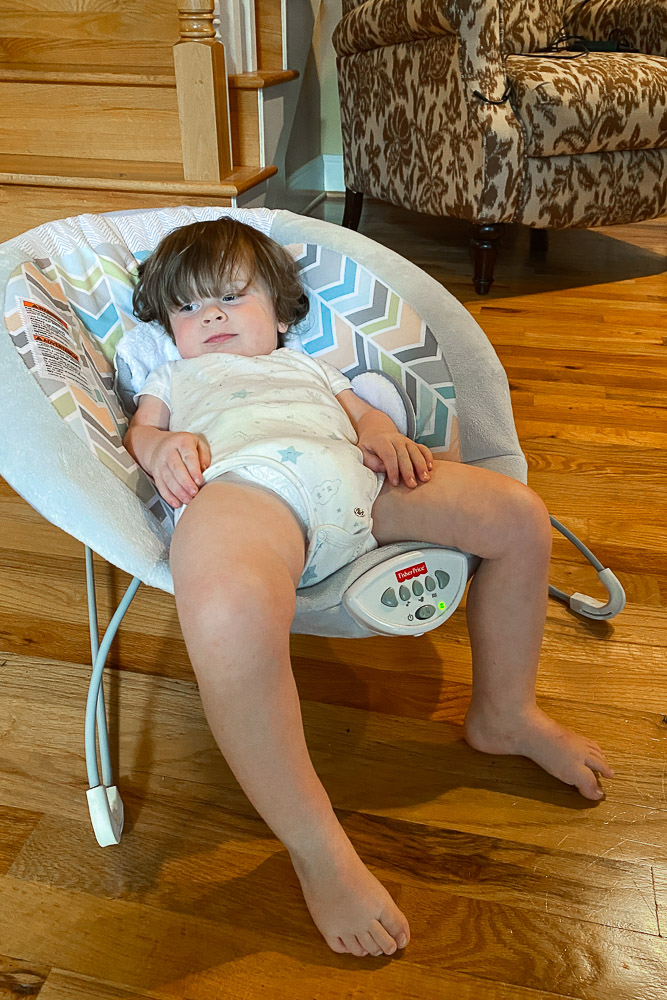 We had two sets and they would drink bottles and sometimes sleep in them. We put them away when they outgrew them but got them back out to give away and Hunter immediately decided it was his favorite thing in the world. He lounged around like this for half the week. It has a vibrate setting and he'd turn it on, sit down and go "ahhhh!"
Just for comparison, this is what they looked like in the 19 months ago. Isn't it insane how fast they grow?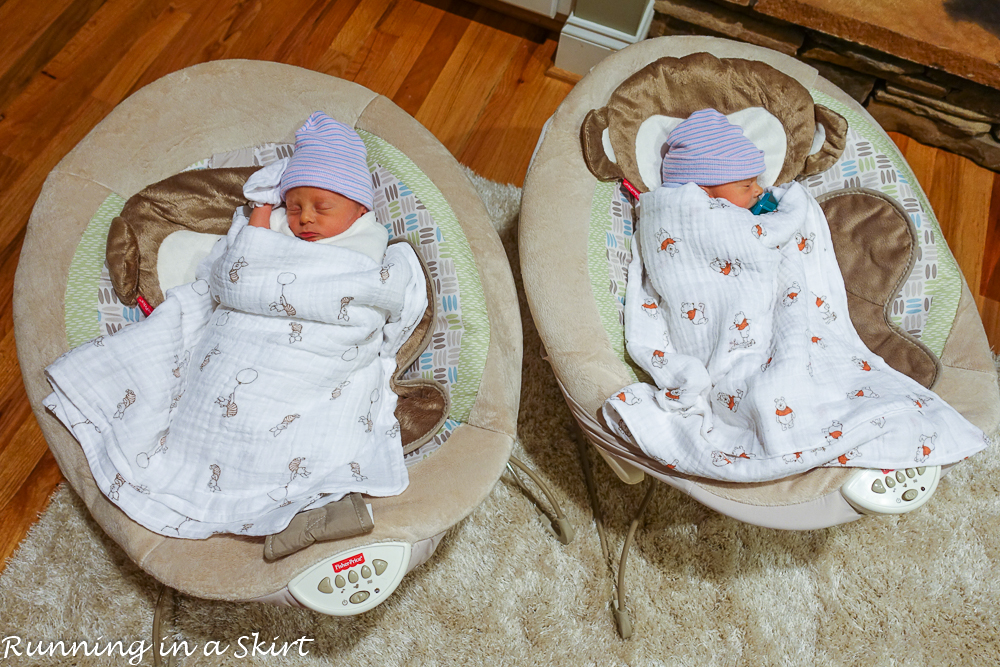 Even though the boys were under the weather they still seemed to do better outside so we stayed in our yard and played some.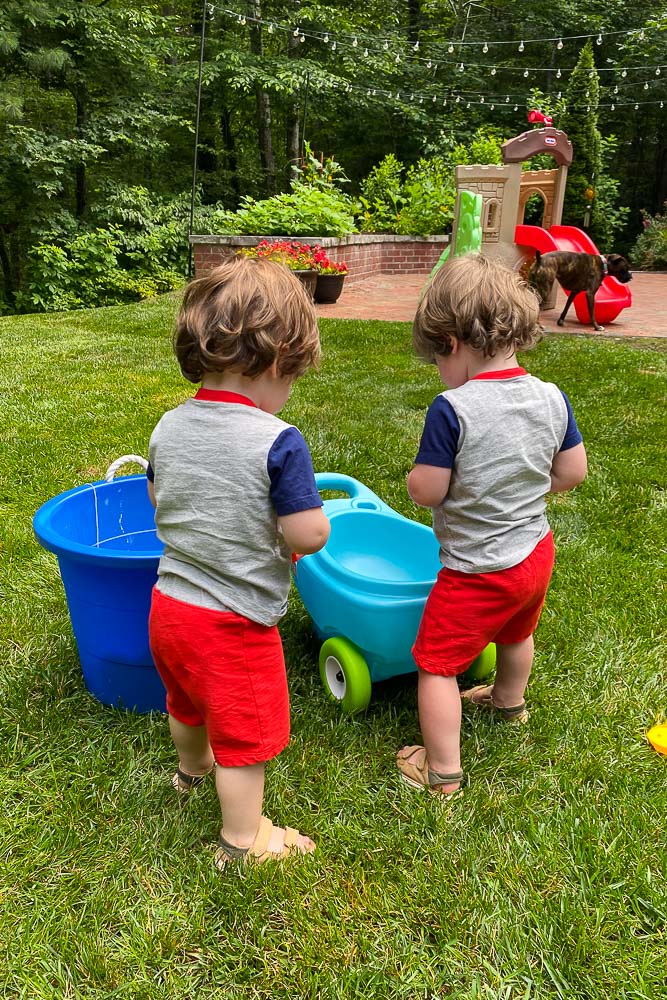 They both like taking these cones and spreading them out and stacking them again.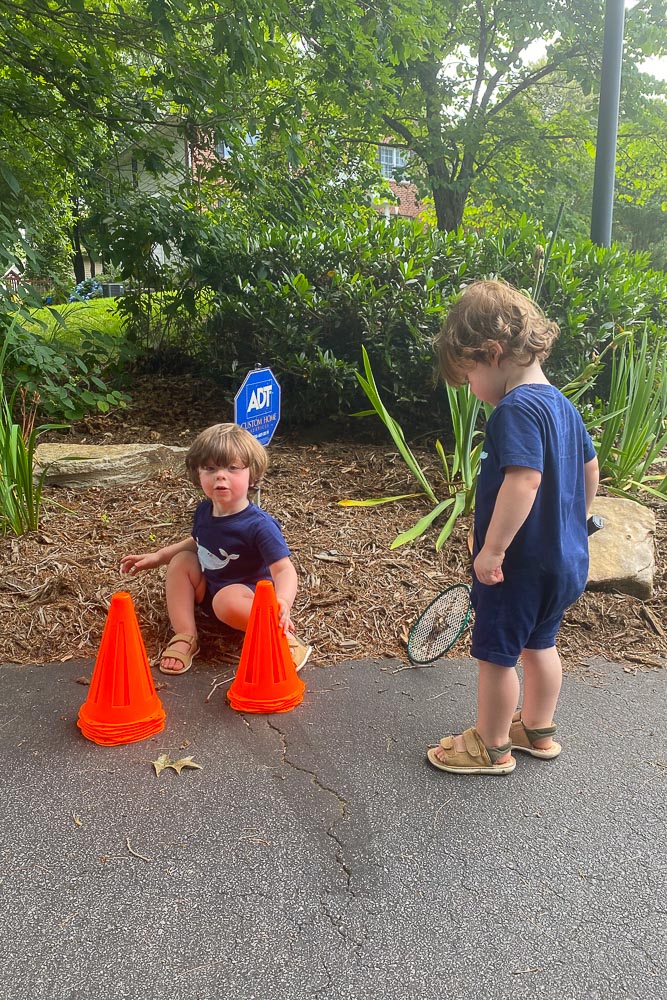 On Sunday we had the most productive day we'd had since having the twins. We actually washed the cars inside and out. They were filthy and it felt amazing.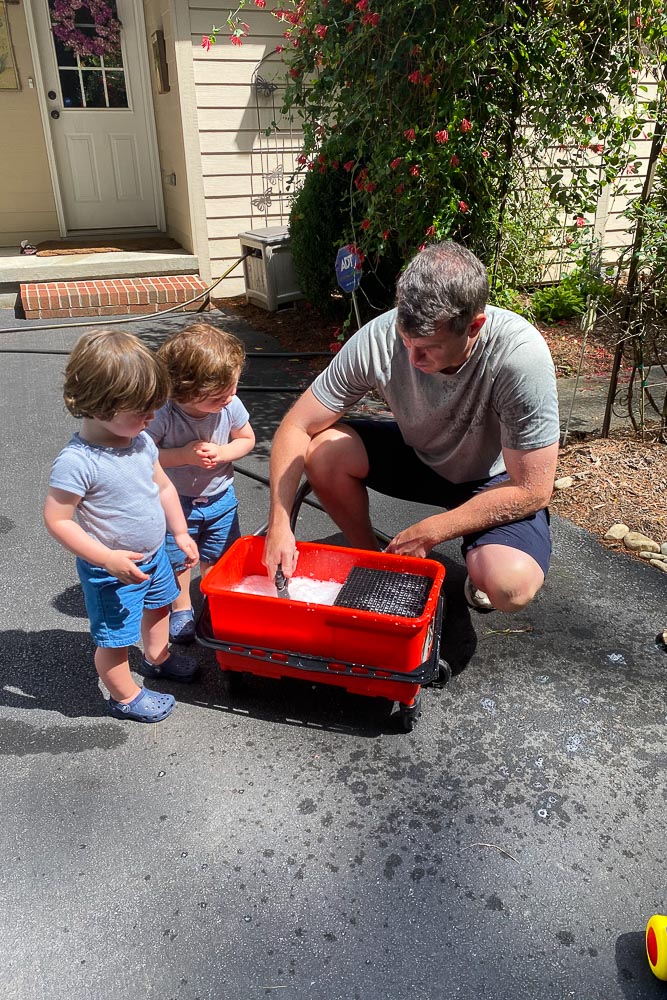 The twins love to play with the hose so we just had the "help" us and we took turns actually working.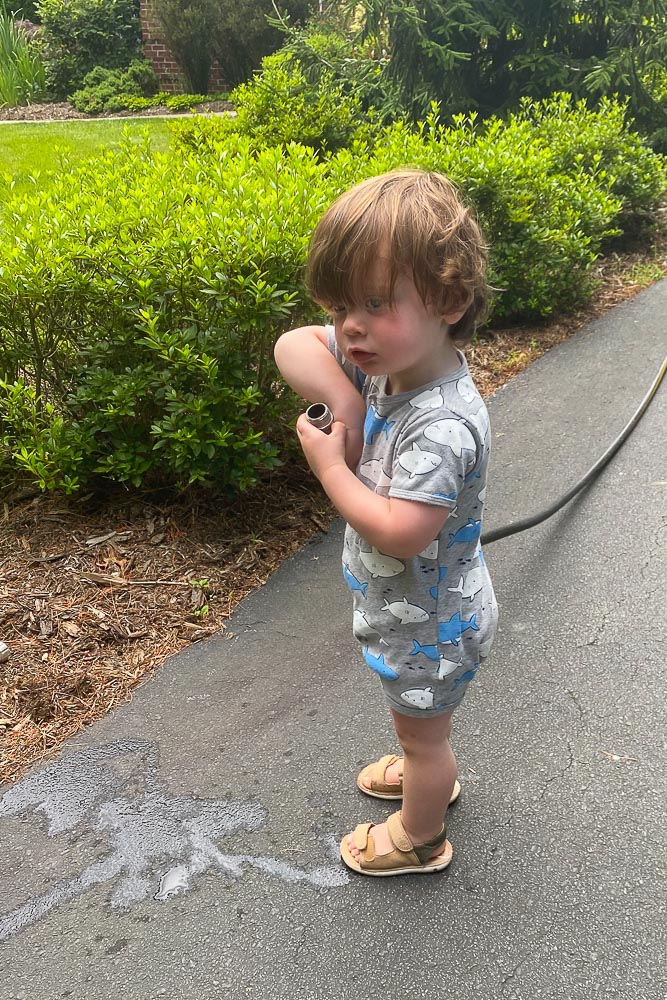 We had hardly attempted getting much done with them, so it felt pretty good to do that. I love a clean car.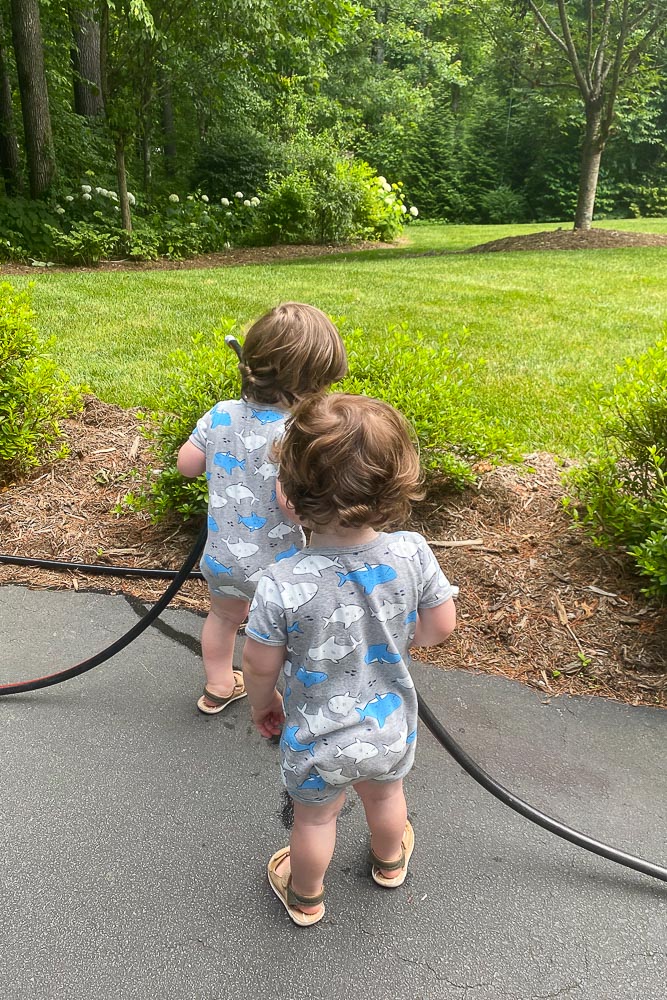 I was also a little sad because last week my photos were full of smiles but this week I got lots of these looks. Hunter wasn't feeling well and got held most of the week but he did try to play some.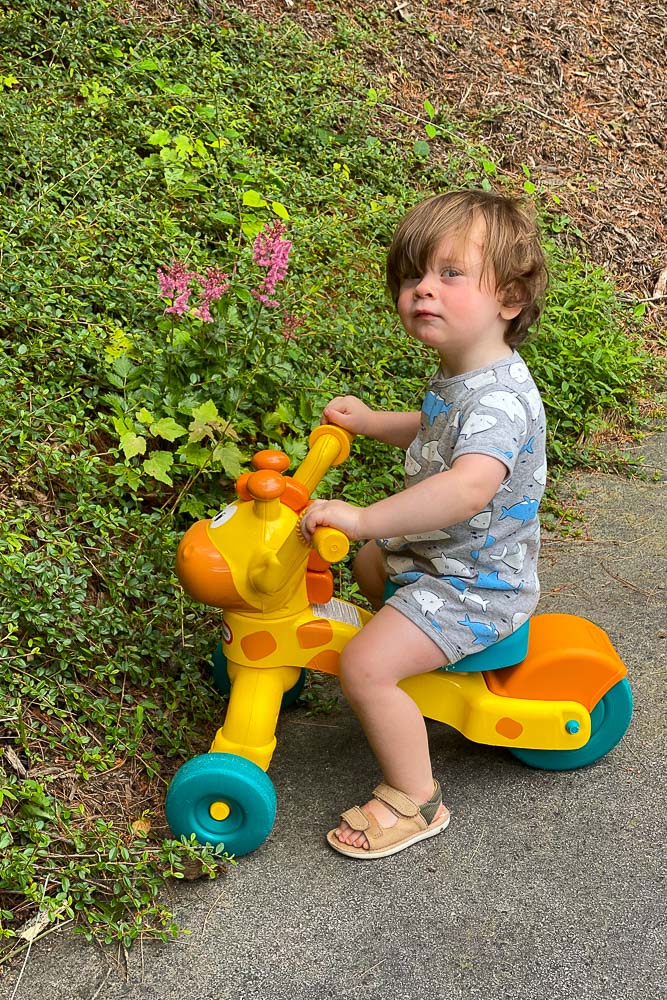 Jackson was also a little off and I'm missing those big smiles I normally get.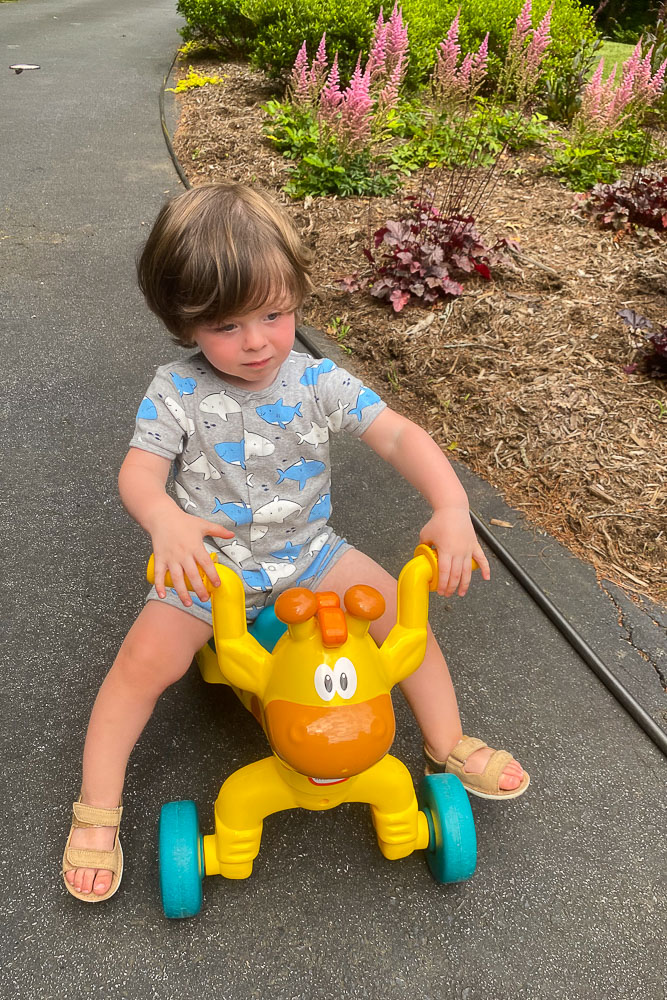 We did get lots of cuddles and are hopefully on our way to a healthier week!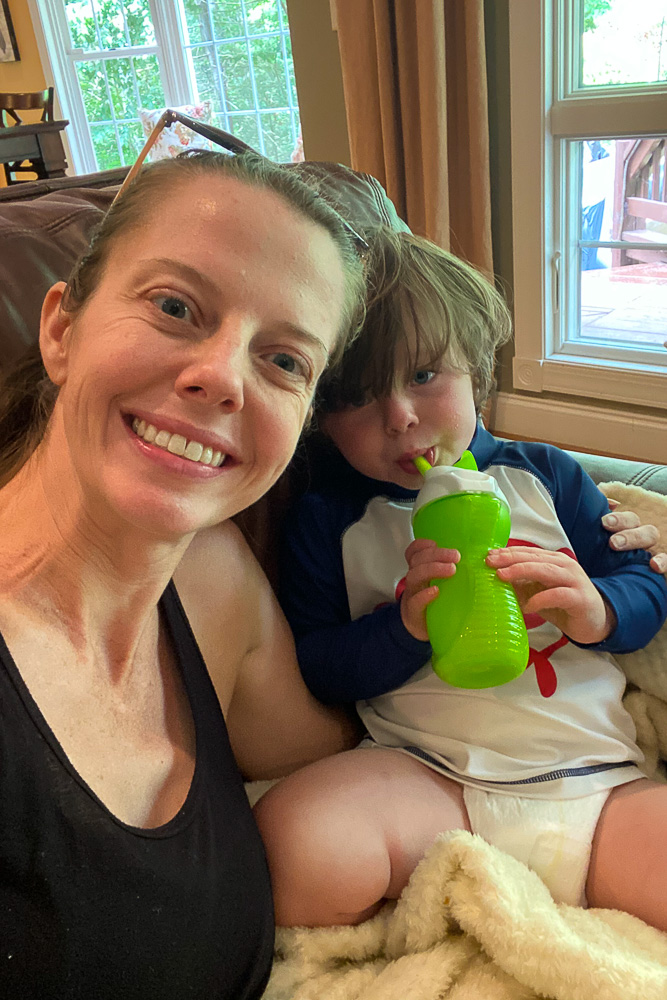 That's about it! I hope you guys have a great 4th of July. Our big plans are to stay at home so we'll be right here. 🙂
Stay healthy and have great holiday friends!