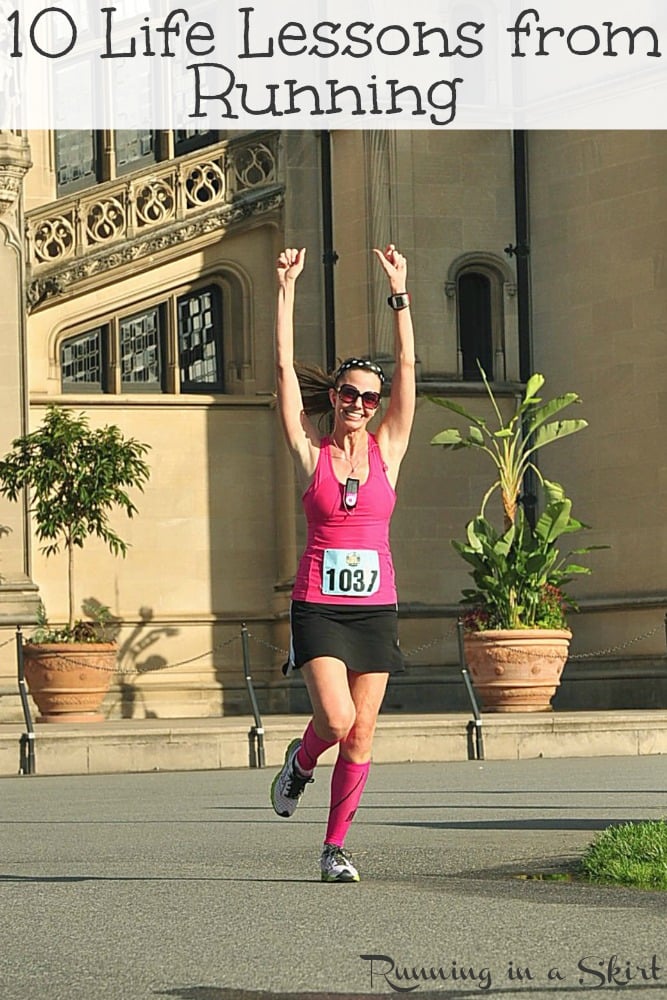 10 years ago running slowly started to change my life. I may not talk about running on this site as much as I used to but it's still a huge part of my life. For those of you who are new to the blog, I wanted to share my running story with you.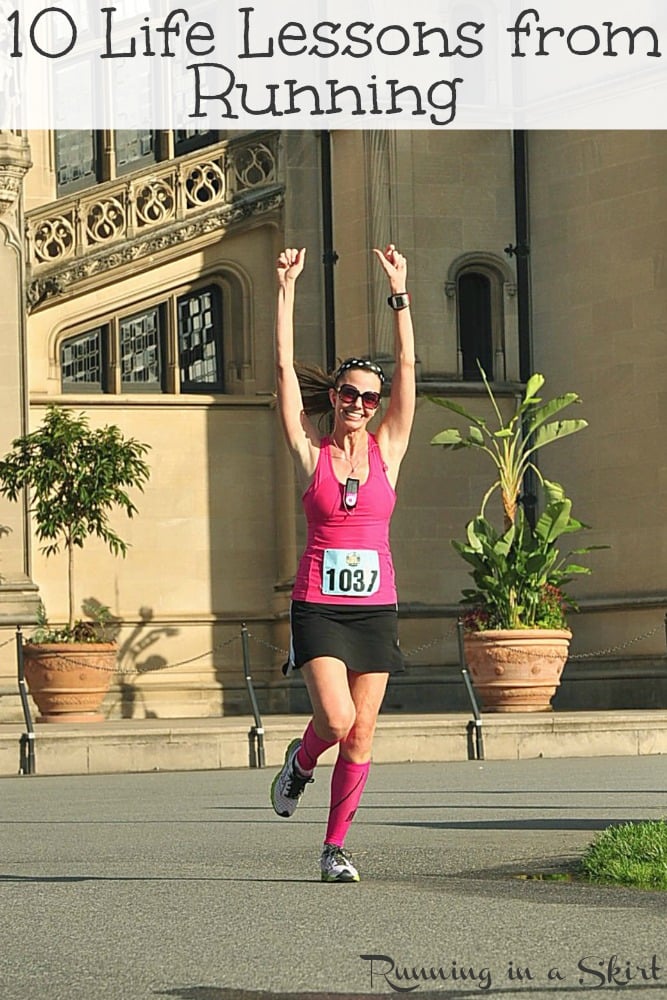 I signed up for my first 5K in March of 2009. A few of my friends were running the race and on a whim, I decided it might be fun to try. I was at a point in my life where I felt inspired to try new things. I have never been athletic... in fact, I firmly remember being chosen last for all sports teams growing up and begging my way out of anything and everything in gym class. I struggled to run more than a quarter mile at a time and my training consisted of jogging a few loops around the community park. I struggled to run more than a quarter mile at a time.
On race day I showed up in cotton everything, had no idea what I was doing and stopped twice to walk. BUT I finished and I never felt better or more inspired. I instantly wanted to do it again and try harder. I thought... maybe next time I can do it without walking!
And I did. I signed up for a few more with the goal of running the entire time. I trained and finally hit that goal. Then I wanted to run faster and eventually I wanted to run farther. I did a 15K and then several half marathons. Within a few years, I went from someone who thought running was crazy to someone who signed up for the Chicago Marathon.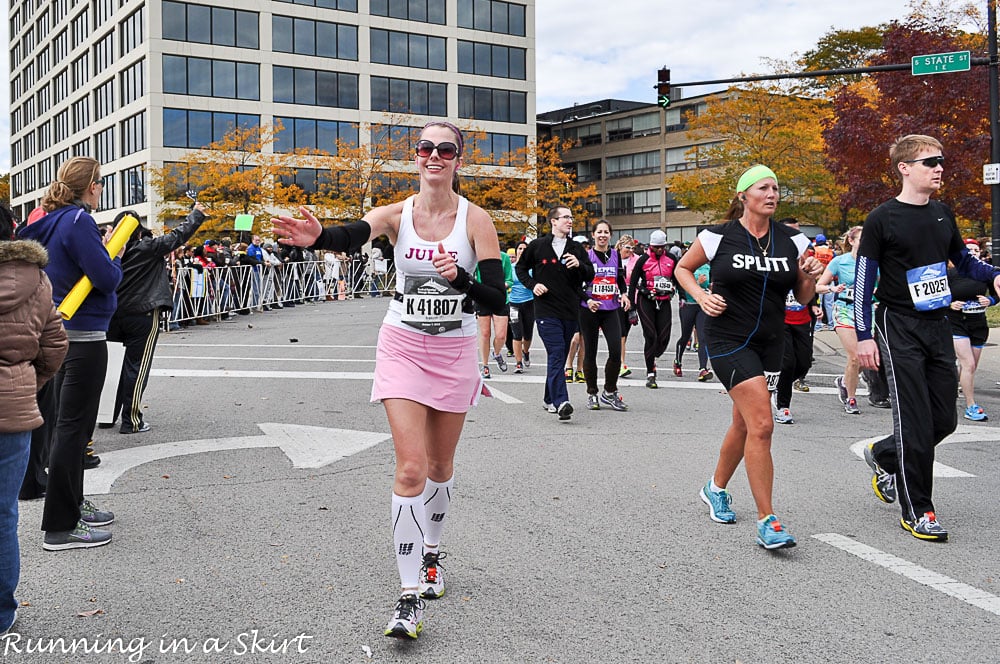 To say that I caught a case of the running bug was an understatement. I fell in love with this sport. The summer before I ran Chicago I started this blog because I loved running so much. Running became a big source of joy in my life and I fed off the energy of making and achieving running goals.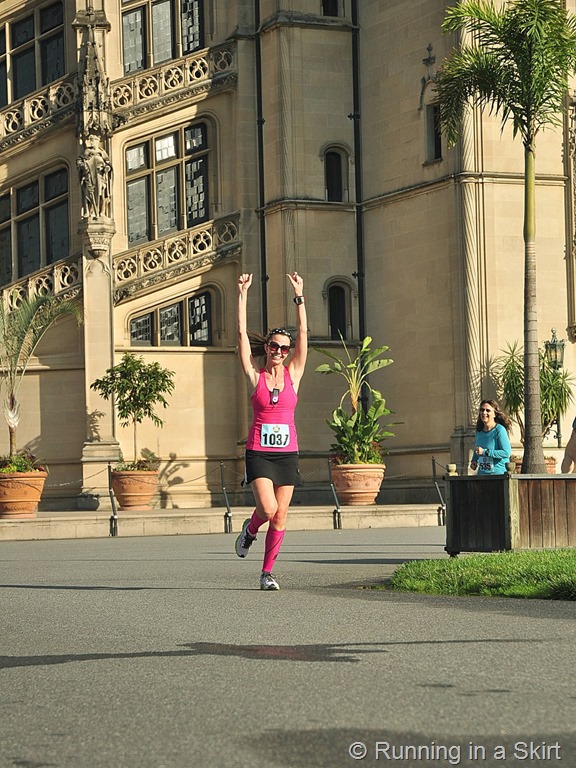 Everything changed after Chicago.
Less than a month after that race and completely out of the blue my Mom had a heart attack died. Instead of running to chase a goal, I ran to find my way in a world without her.
A few months following Chicago and her death I got really sick and lost my voice. That ultimately led to me having sinus surgery. Even though I couldn't run when I was sick, the thought of getting back to running inspired me to find ways to get better as quickly as possible. When it was time to lace up again it was like I was starting all over again. After running a marathon I was back to a place where running three miles at a time was hard again.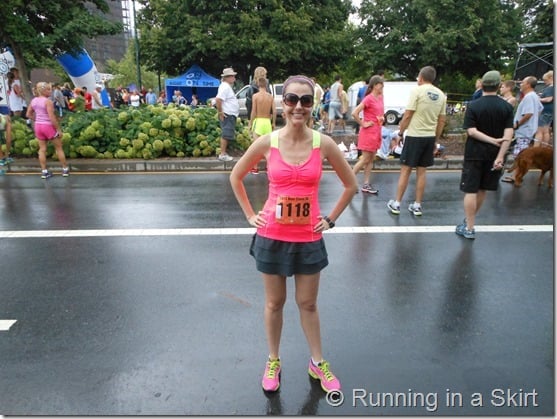 In five short years running built up my confidence and then completely humbled me again. That didn't stop me though. I worked hard on a comeback and eventually started running even faster than I was before.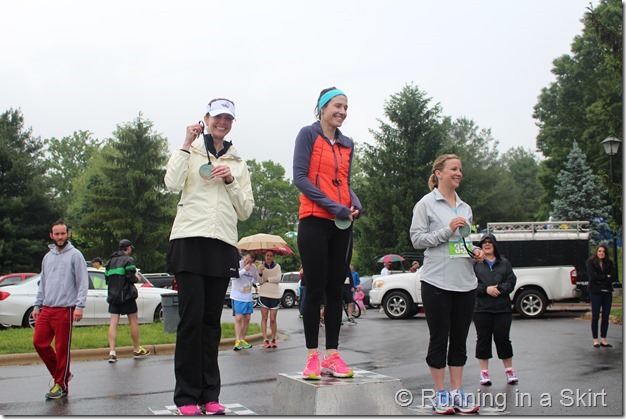 In the past five years running has taken a bit of back burner to trying to get pregnant, being pregnant and now taking care of two babies.
I was lucky enough that my doctors supported my running during our infertility challenges and even my twin pregnancy, but it often wasn't easy. I did have to cut back and started running without a watch so I didn't push myself too much. I ran without times and without goals... just for the joy of it. Despite the change, running held my hand through all of it and showed me that no matter what was in store for my future, I'd be ok.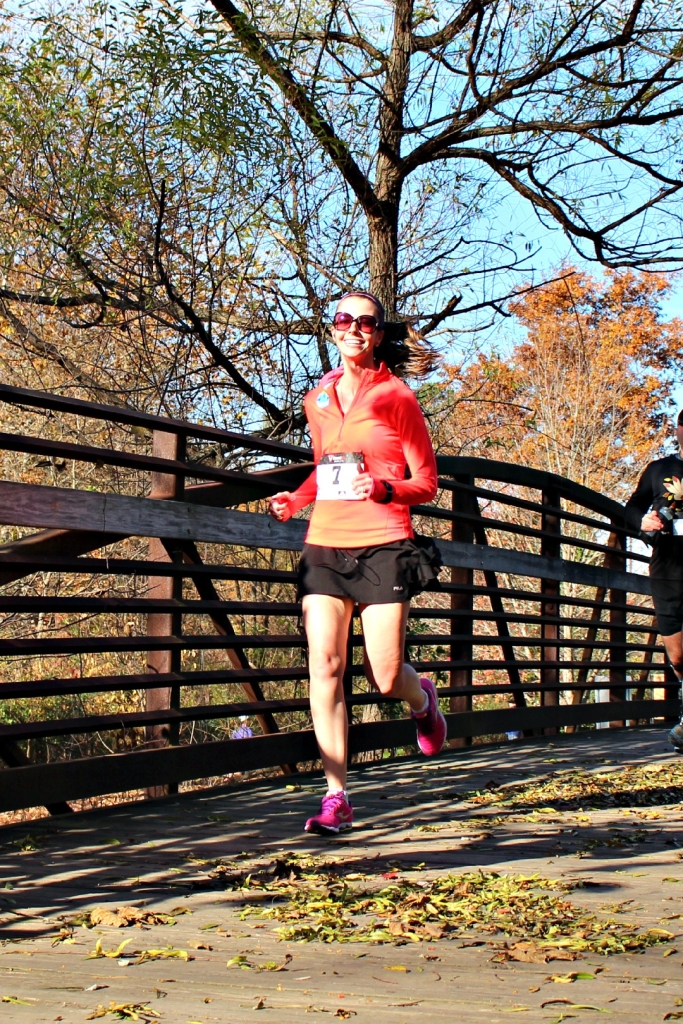 Even without a busy race calendar, those runs gave me a chance to work out my problems and find time to clear my head. They became a sort of therapy.
Over the years running has changed from passionate, wild love to the best kind of loyal friend who you know will be with you forever. No matter what I'm going through I know that just thirty minutes of movement can make me feel like me again.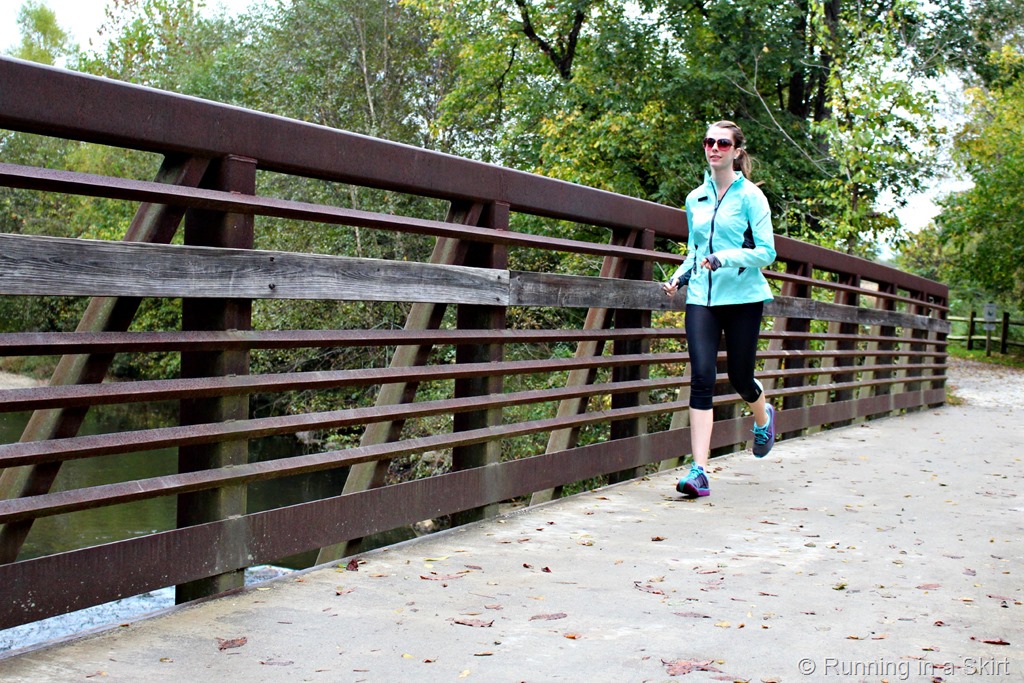 So in honor of 10 years and an infinite number of miles, I thought I'd share a few other lessons I've learned from a decade of running. Hopefully, they will inspire too!
10 Lessons Running Has Taught Me
I can do hard things.
Running is often not easy. But it's the joy of pushing through that struggle that teaches me time and time again that I can do hard things.
A new level of toughness.
I'm not sure anyone will ever describe me as tough, but I know what it feels like to push through mile 20-23 of a marathon when all I wanted to do it sit down and stop. I kept moving and crossed that finish line with sheer joy. I can't tell you how many times I've pulled on that feeling and told myself that if I could get through that I can do anything.
I am stronger than I ever thought.
I never thought of myself as strong or athletic. Now I don't turn away from challenges and know I have the physical and mental strength to take on all sorts of things I never would have tried.
Being outside and movement makes me happy.
Before I started running I really didn't spend a lot of time outside or being active. Running taught me how much joy spending time outside being active can be. Now I try to spend as much time outside as possible.
How to properly fuel my body.
Training for races taught me that food is more than just food. It's nourishment and can give me energy and make me feel so much better.
To prioritize movement and health.
I now find a way to move daily and try to make choices to keep myself as healthy as possible so I can keep running.
There will be bad runs but those good days always come back around again.
Running is full of ebs and flows. There are days you feel light as air and days your legs feel like they have weights on them. After you run for long enough you learn to expect the good and the bad. You keep running for those days that are truly magic... the runners high always come back around again. The same holds true for life in general.
Sticking with a goal is how to achieve your dreams.
It's almost impossible to be successful at running without persistence. It's something you have to do week after week and year after year to really get good at. Running and racing taught me about goal making and how to achieve ones that seem impossible.
Being alone with your thoughts can be therapeutic.
I can't tell you how many of life's problems I've worked out while running. Situations that seem impossible can be worked out in your head in a good 3-miler.
Getting out of your comfort zone and pushing yourself is how you grow.
Going to my first 5K was so far out of my comfort zone that I still have trouble believing that I actually did it. That one choice inspired me to try another 5K and eventually run a marathon. It even inspired me to start this blog... which has brought so much growth and positive change to my life.
Running Changed My Life
Running really did change my life.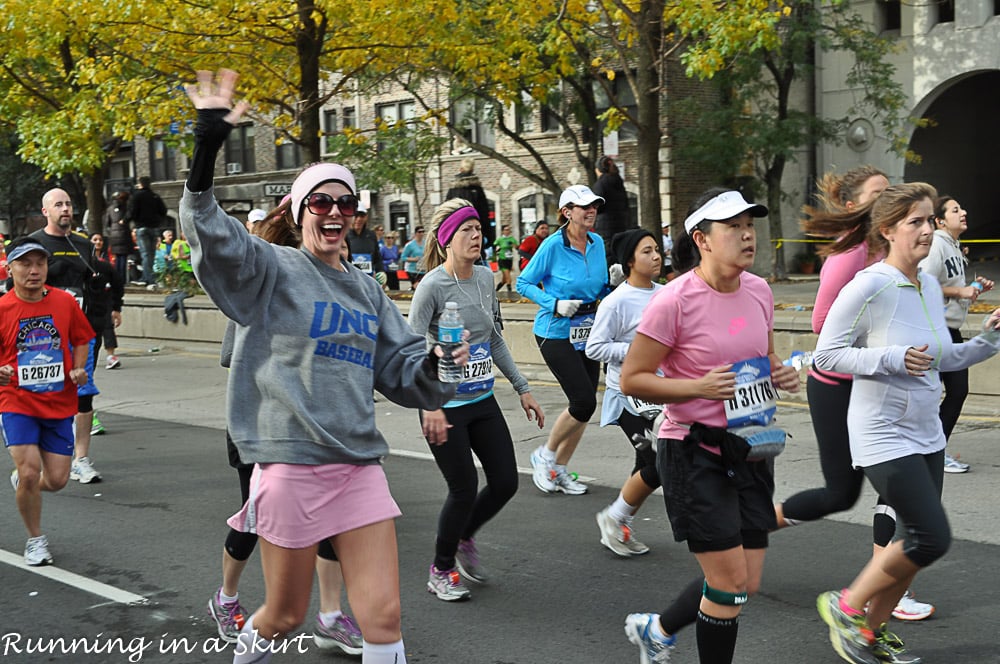 The day I walked up to the starting line of that first 5K I was a young girl who was weak and felt her life had limits. Now I truly feel like I can do anything. Without running I never would have started this blog and I might still be working at a job that was making me sick. I now work for myself and get to raise my two sweet babies, a journey which all begin when I laced up my first running shoes.
I may or may not run a marathon again, but I can promise you that I will keep letting those miles be a friend for as long as they will let me.