Hello! Hello!
I am waking up in Orlando! Tax season is officially over and the Hubs and I took the babies on vacation Wednesday. I can't tell you how amazing it feels to have my family back.
We'll be here visiting my Dad and some old Orlando friends through tomorrow morning and then we are heading to a beach resort in Palm Coast. I have stupidly adorable swimsuits and fun floaties for the boys, so I'm hoping to take them in the water for the first time. Make sure to follow along on Instagram while we are there.
Before I left I put together this month's Currently... post, but before we dive in, the boys wanted to say hi!
Here's Hunter...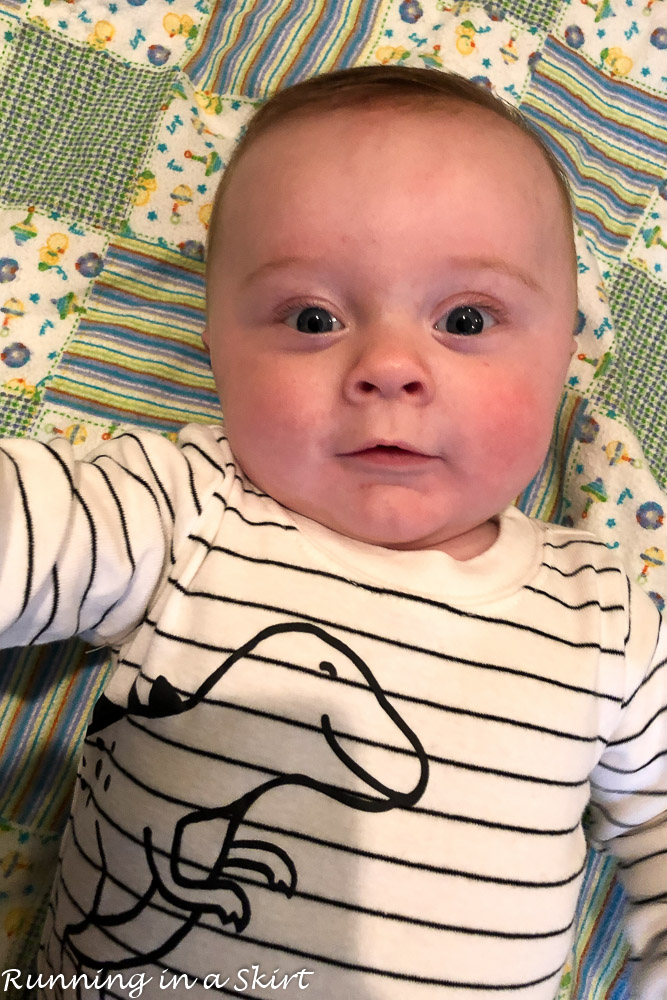 And here's Jackson...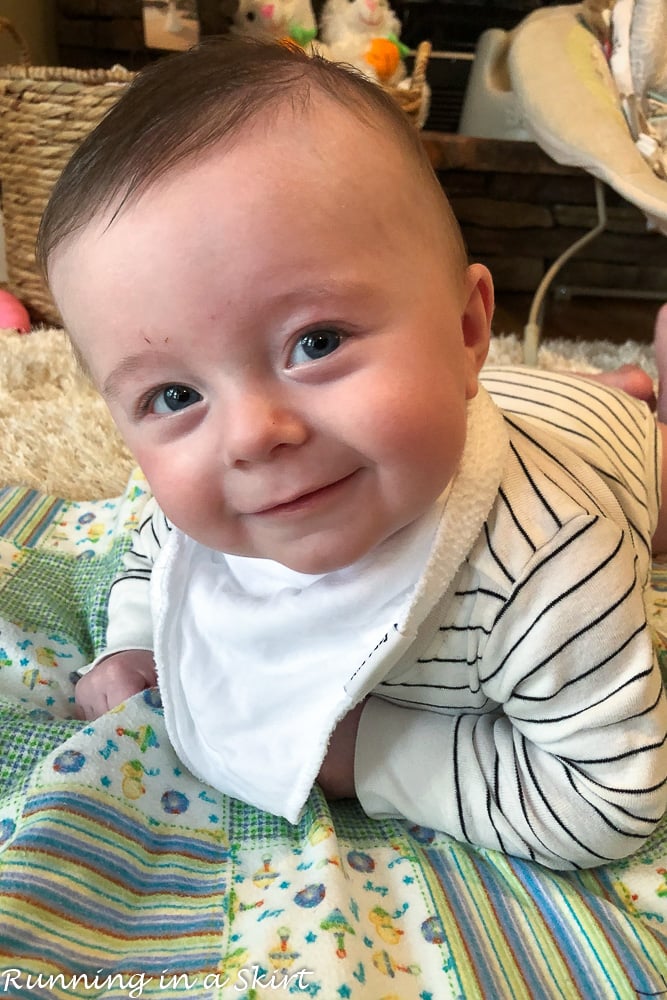 Don't they look so big! Seriously... how did that happen?
Here's what else is going on in my little world.
Currently I'm…
Reading…
I got this book, Next Year in Havana, to read on vacation. I'm pretty sure I will not be plowing through a stack of books as I used to on a beach trip... but I'm hoping to squeeze out some time to at least get through this one. It's a historical fiction novel based in Cuba during the Cuban revolution, which I find fascinating. I've really been enjoying historical fiction lately and this one has some great reviews. It was also on Reese Witherspoon's book club list.
Listening…
I'm really enjoying this gorgeous song from Kacey Musgraves. It has such a positive message, which I've been craving lately.
Watching…
I watched a collection of really BAD shows in the evening waiting for tax season to be over. I watched Cheer Squad on Netflix... which was painful but somehow I couldn't stop watching. I also watched the Sisterhood of the Traveling Pants 1 & 2.
I can recommend, The Highwaymen, on Netflix. I watched it with my Dad when he was in town and we both really enjoyed it. It was about the cops who caught Bonnie and Clyde.
Did anyone watch anything new and good lately?
Wearing…
ALL spring clothes! It actually got pretty warm in Asheville last week and I busted out some short sleeve shirts and dresses. I've also been wearing my new spring sunnies. I've been borderline obsessed with these new pink shades from Target. Every time I wear them I have the Miranda Lambert song, Pink Sunglasses, in my head.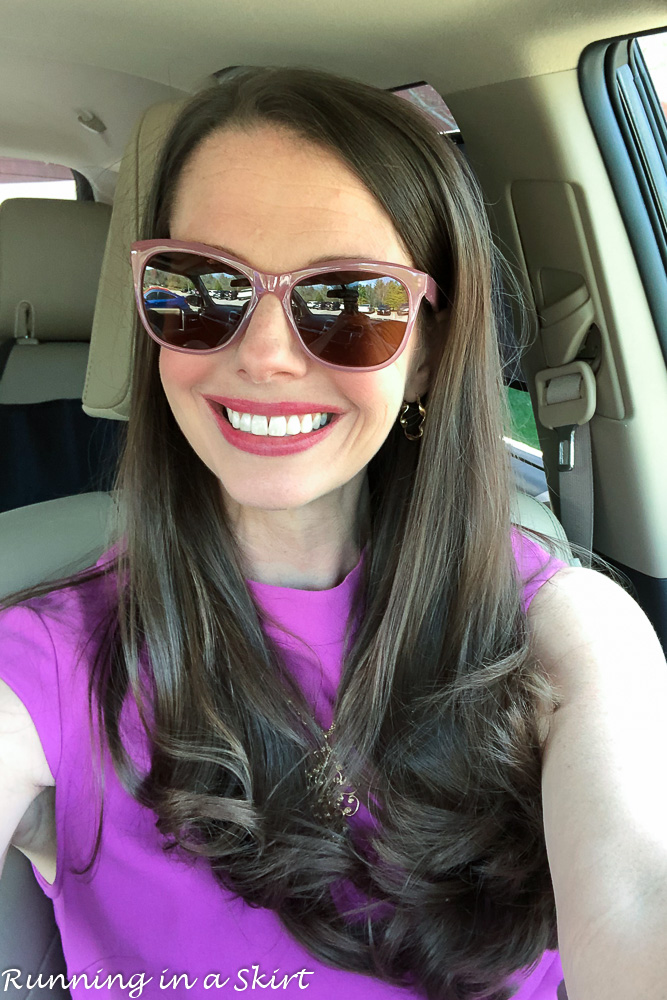 I also packed #ALLtheLilly to go on vacation. I am in Florida after all!
Eating…
I made my 4 Ingredient Baked Spaghetti Squash for my Dad and the Hubs when he was in town. It's a great low carb, vegetarian recipe that both of them liked.
I didn't have fresh basil, so I just subbed dry basil and oregano.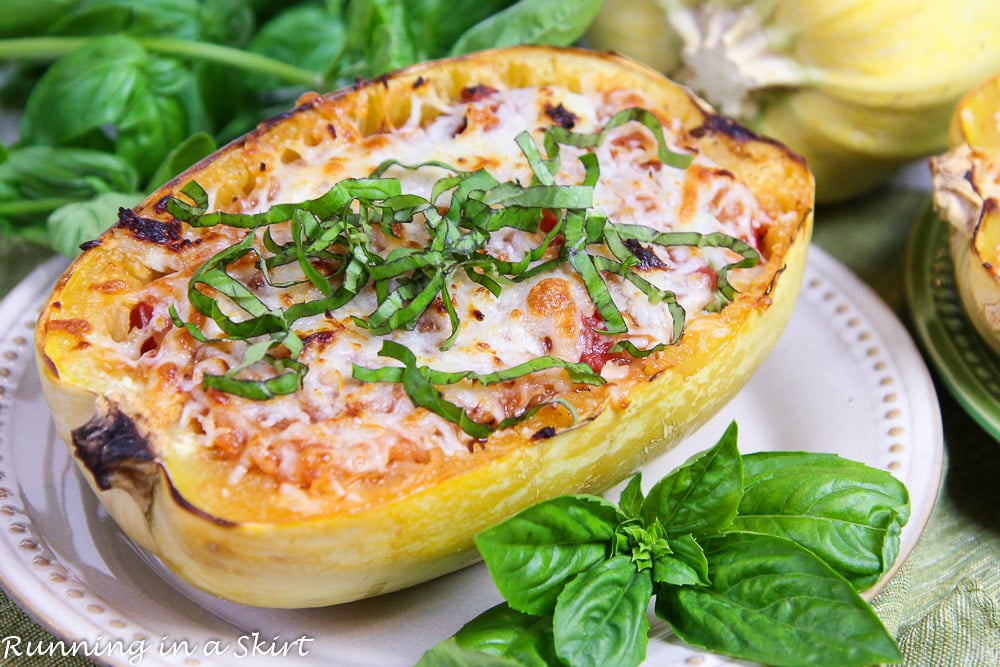 Drinking…
Last weekend I opened this La Rue Rose from ALDI and it was delish. I think it was only $7 too, which was a great deal.

I have full intentions on drinking all the beach cocktails while at the beach this weekend.
Indulging…
The one time the Hubs and I were able to go out to lunch by ourselves in the past few weeks I got this amazing plate of sushi from Takosushi. It was only $20 and also came with miso soup and a cucumber salad. It was the perfect spread of sushi and felt like such a mid-week indulgence.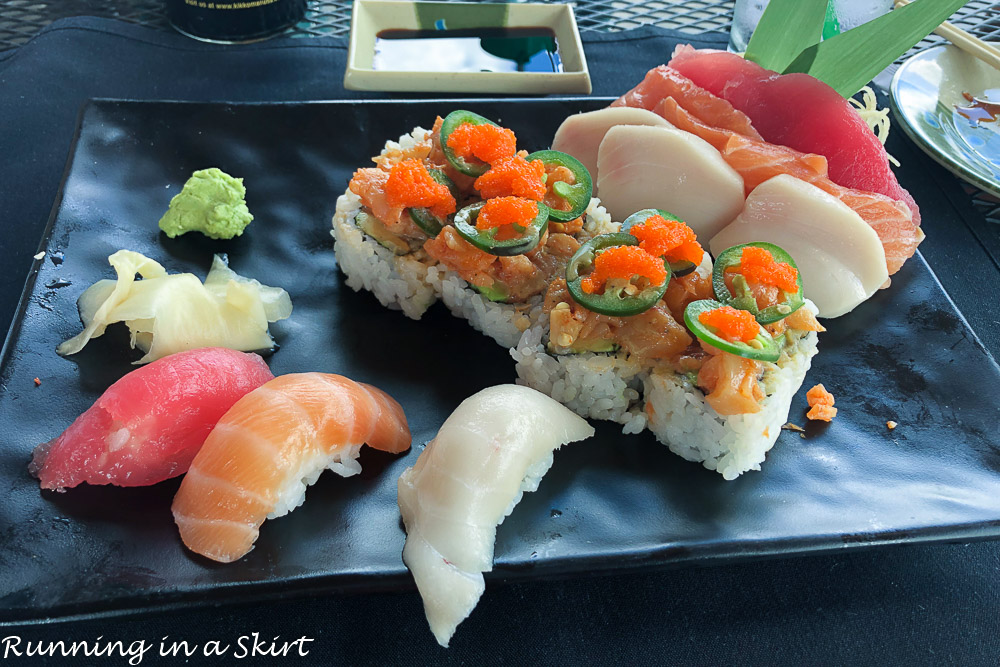 Anticipating…
I am so happy the tax season is now over and I'm anticipating all the fun we are going to have as a family this spring. The newborn in the winter phase kept up pretty locked up and then it was followed by the Hubs working 100 hour weeks. I feel like now that we finally have all of that behind us we can get out and enjoy life a bit more.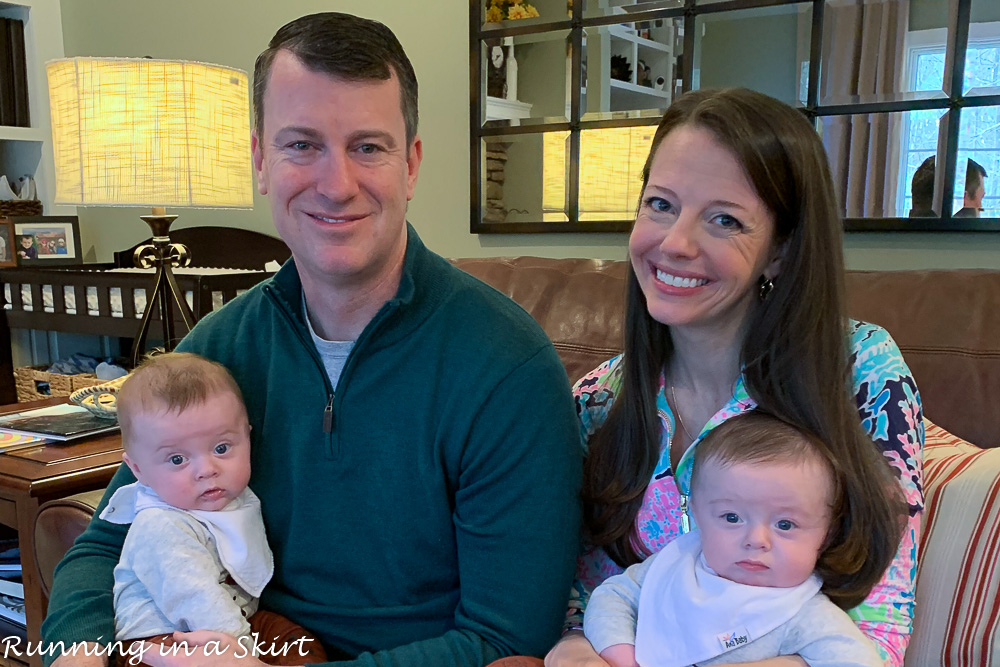 Praying…
I'm praying the babies travel well and don't completely lose their minds! We're going to try our hardest to keep them on their schedule, so hopefully, that will help. Any positive vibes our way are much appreciated.
I'll be sharing all about our trip when we get back! I hope you guys have a great weekend. I'll see you back here Monday.
I've been doing a monthly Currently… post since August 2015. Catch up HERE! Thank you so much for reading today and for your comments.
Your turn!
Answer one of the Currently… prompts above.
This post does contain affiliate links.