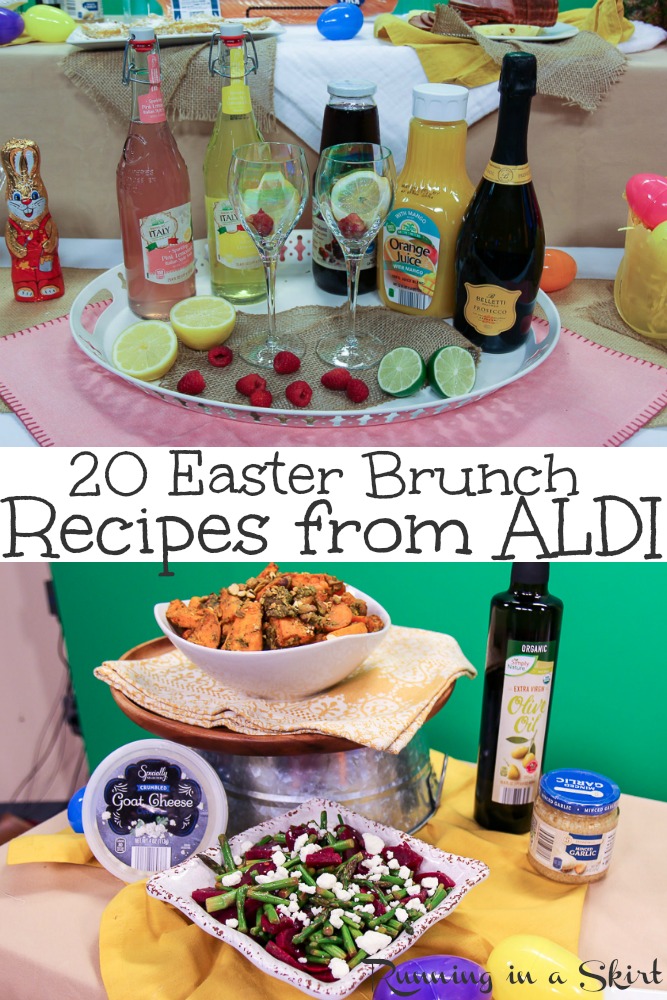 Easter is this Sunday! Make sure your holiday meal is delicious and affordable with these ALDI Easter recipes.
I'd like to thank my friends at ALDI for sponsoring this post. Thank you for considering shopping at the companies who support Running in a Skirt. As always, all opinions are my own.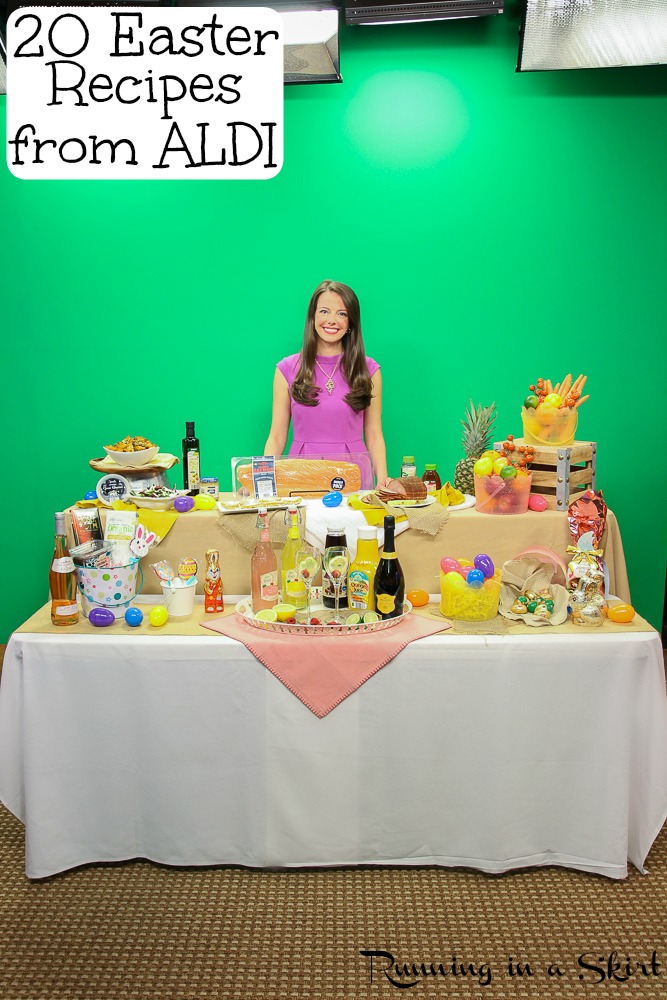 Hi guys!
The week before last I had the chance to go back to my old TV station, WLOS, to tape a segment sharing some delicious ALDI Easter recipes. The segment will be airing on the Carolina Spotlight this Friday, April 19th at 12:55... just after the noon show. If you are local, I'd love for you to watch or set your DVR's! If you aren't local, I'll make sure to share the segment here after they put it online.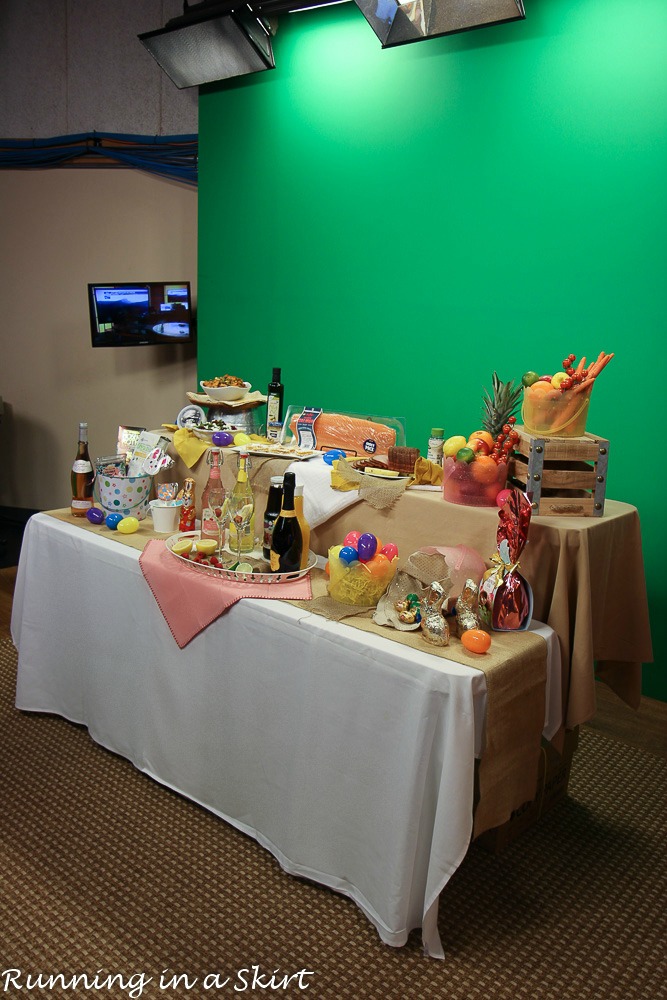 Since Easter is coming up so quickly though, I wanted to give you a sneak peek of the segment before it airs AND share some of my favorite ALDI Easter recipes so you can plan your Easter menu and shop this week ahead of the big holiday.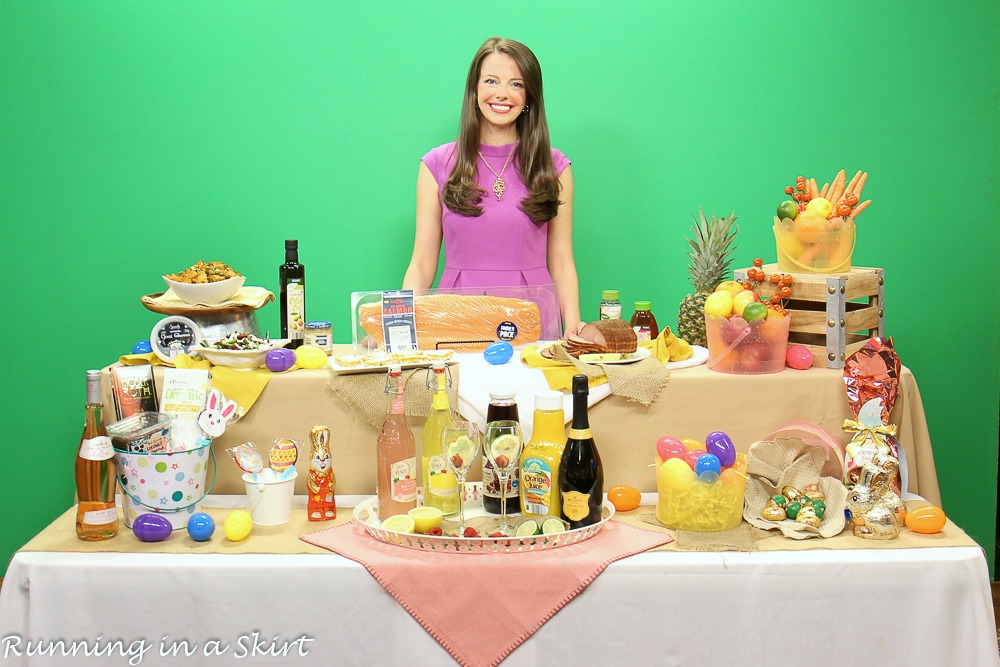 Shopping at ALDI is always a joy and it's especially wonderful during the holidays when you are buying food for a crowd or just looking for something special for the big day.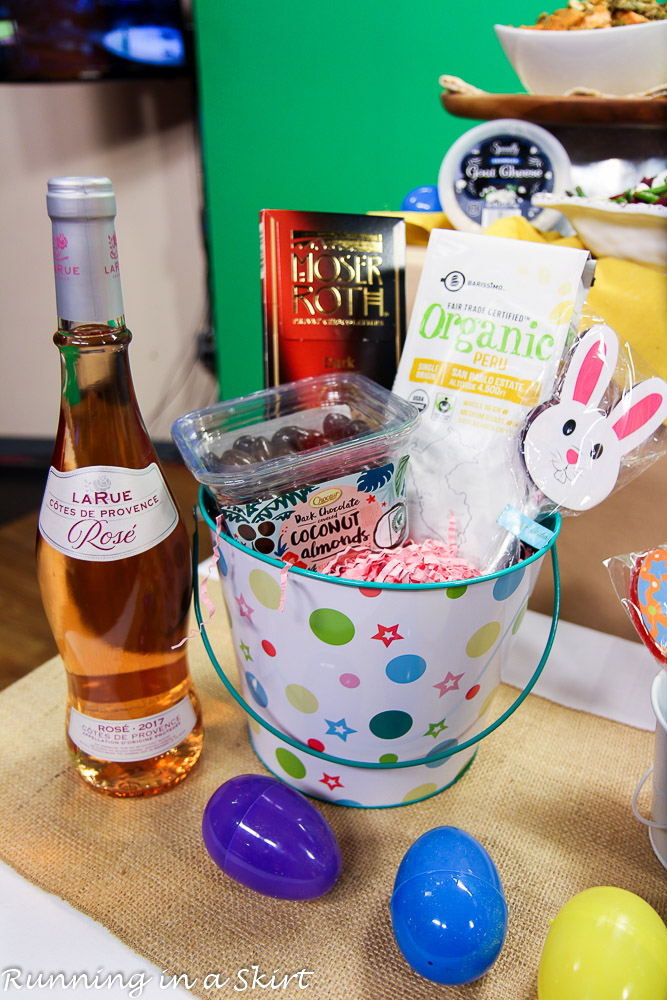 I love and trust that when I walk into the store I know I'm getting fresh, high-quality, high-end food at very affordable prices.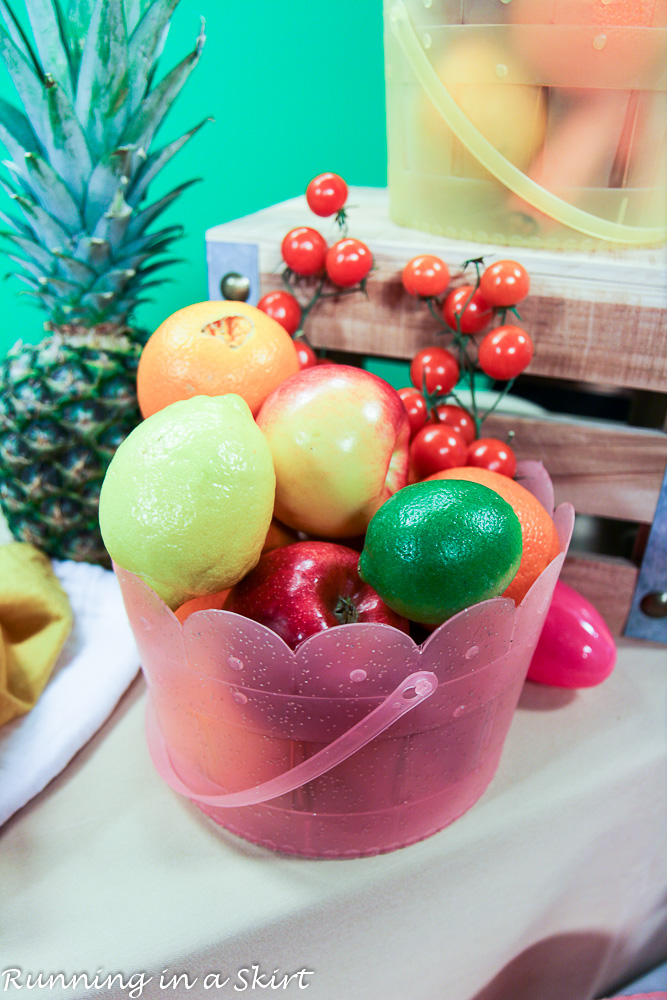 If you are new to ALDI, they save us money by using their own store brands which have all been tested for quality and taste. 1 out of 5 ALDI-exclusive products are award-winning, making ALDI brands ones you can really trust. They even have a Twice as Nice guarantee. If you aren't satisfied they will give you your money back AND replace the item. I've never bought a product from there that I haven't liked though. ALDI has no hidden costs and passes the savings to us.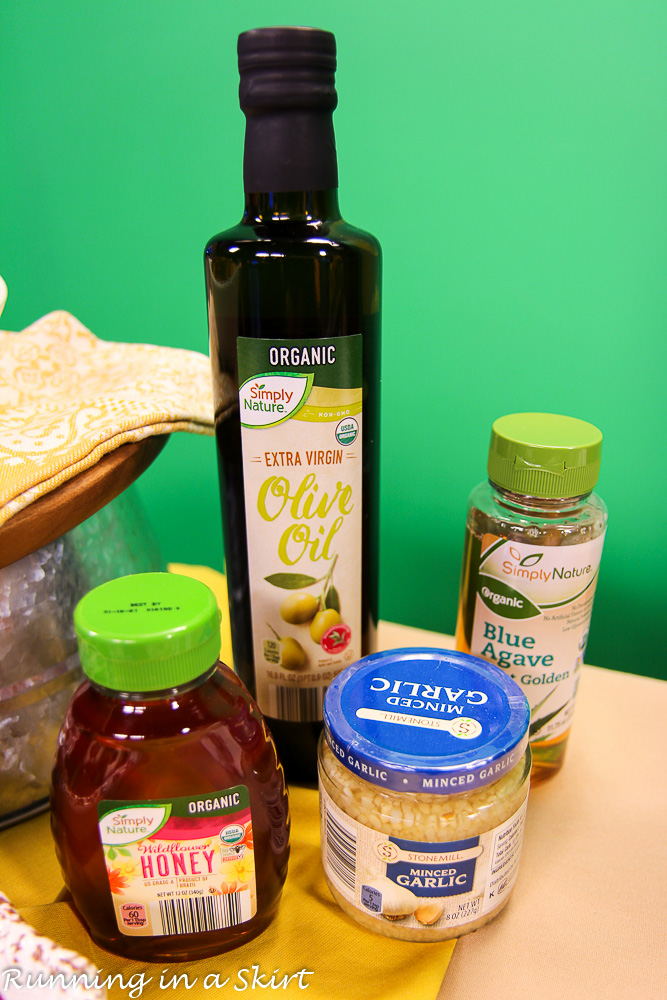 Whether you're hosting a brunch, filling colorful Easter baskets or throwing a dinner party, ALDI has everything you need for Easter. You'll find everything from award-winning chocolates, wines, premium meats (including fresh seafood!) and fresh produce at prices that can't be beaten.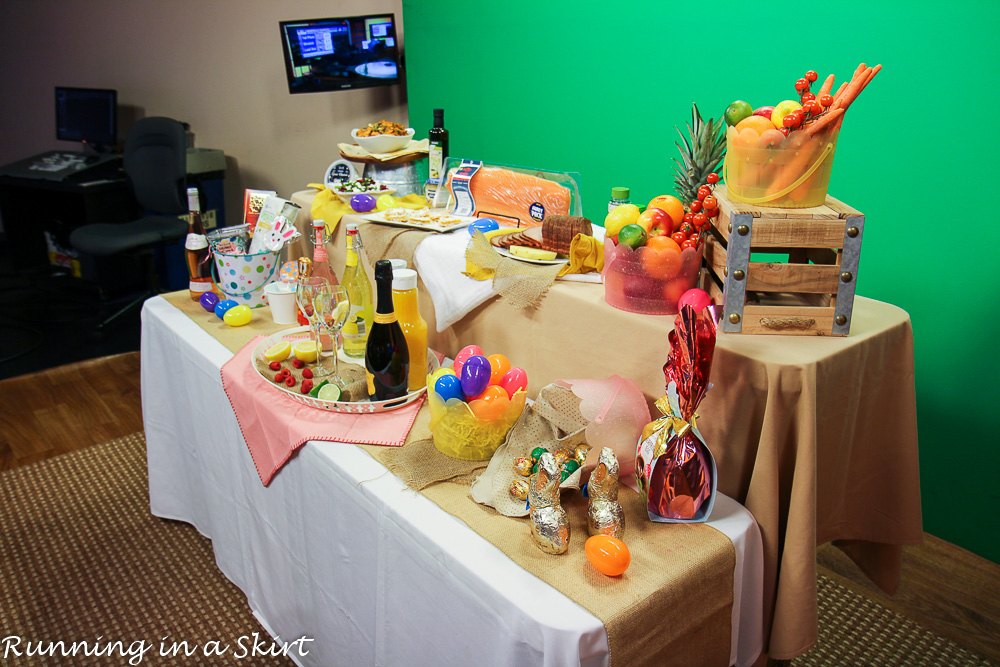 ALDI Easter Recipes for Brunch
I made a few recipes for a gorgeous Easter brunch all using ALDI products. First up is a Slow Cooked Maple Ham using the ALDI Specially Selected Spiral Cut Double Glazed Brown Sugar Ham.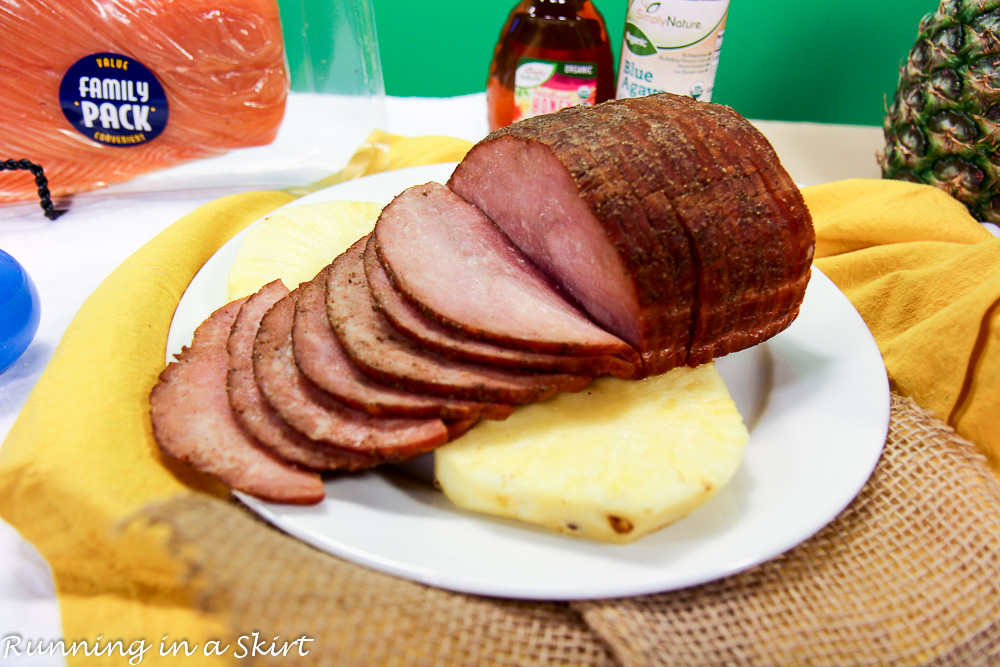 If you are like me and don't eat ham, ALDI is now carrying fresh never frozen salmon. It's at a crazy low price and tastes SO good. I pick some up every time I'm at the store. For Easter, it would be delicious using this ALDI recipe. They have also recently expanded their vegetarian and vegan line, Earth Grown.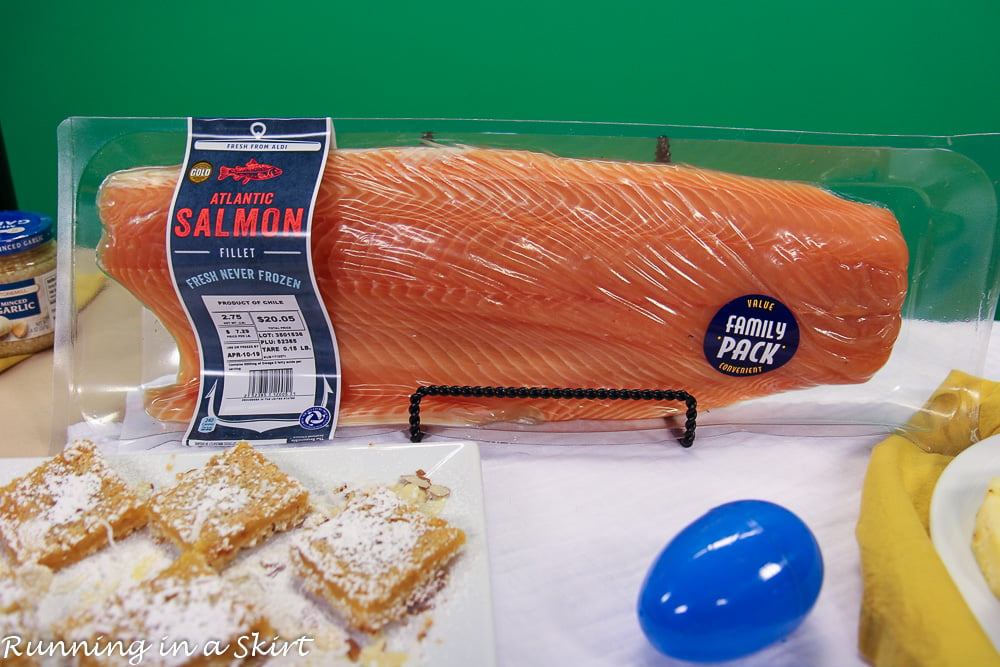 For the sides, I made Roasted Sweet Potatoes with Cilantro Pistachio Pesto. The crispy roasted potatoes pair perfectly with the rich, nutty and cheesy pesto. ALDI carries the BEST nuts for homemade pestos! I used the Southern Grove Pistachios for this recipe. I love them because they are already peeled and at a ridiculously low price.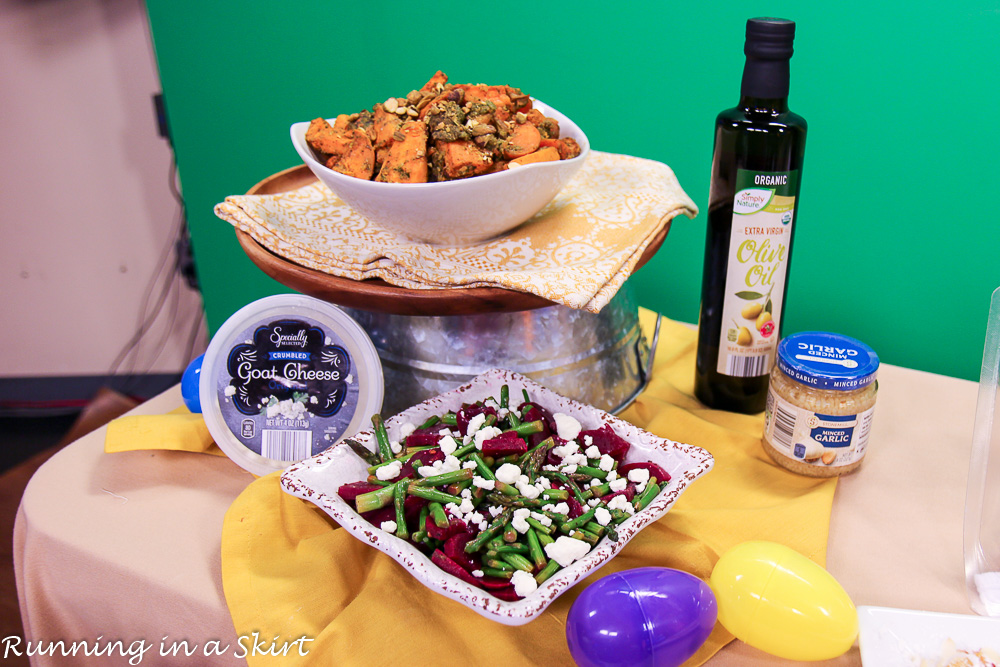 The second side is a Beet and Asparagus Salad with Honey Lemon Vinaigrette. The fresh asparagus, beets, and goat cheese are a dreamy salad combination!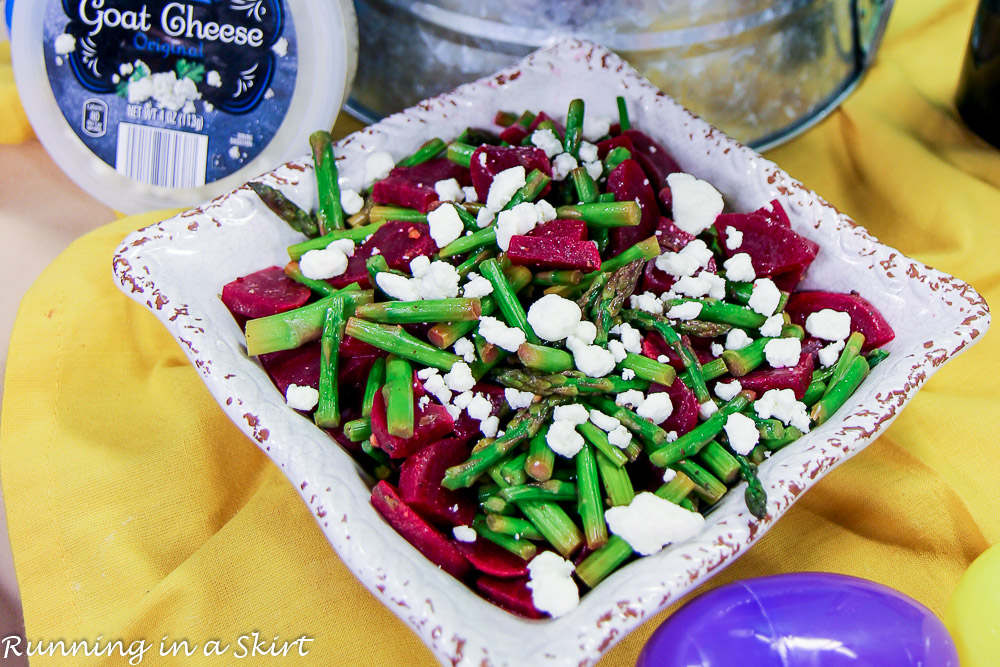 ALDI is filled with fresh produce including organic choices, so you can make all of your family's favorite side dishes too. I always buy organic kale, berries, lemons, and broccoli when I'm in the store.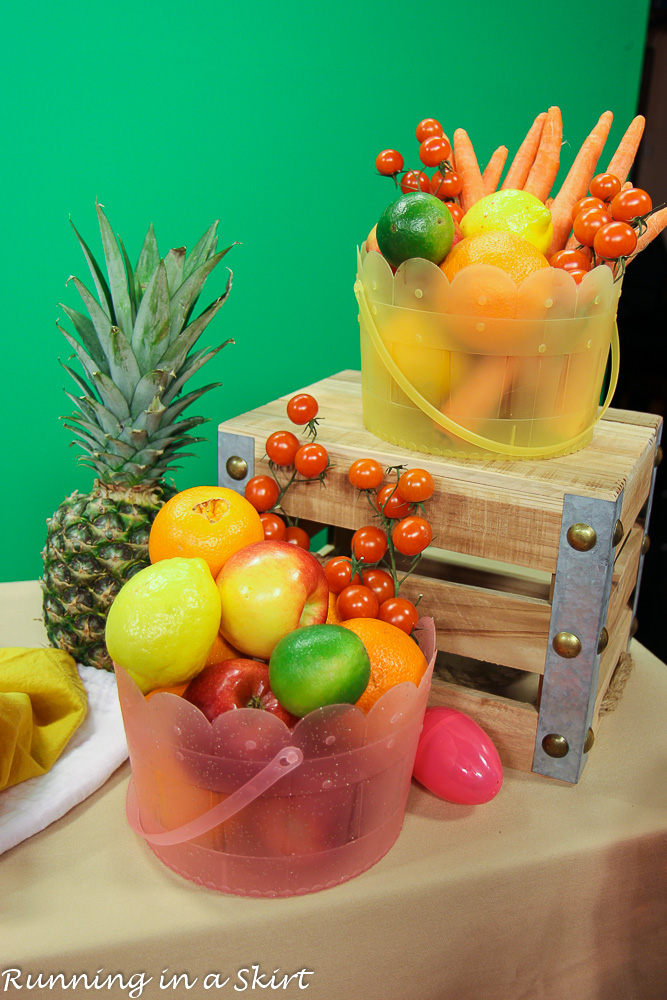 For dessert, I kept things light and springy with these Coconut Crusted Lemon Bars. These bars are little bites of heaven! I used Southern Grove almonds, SimplyNature Organic Light Agave Nectar, and Baker's Corner baking products here.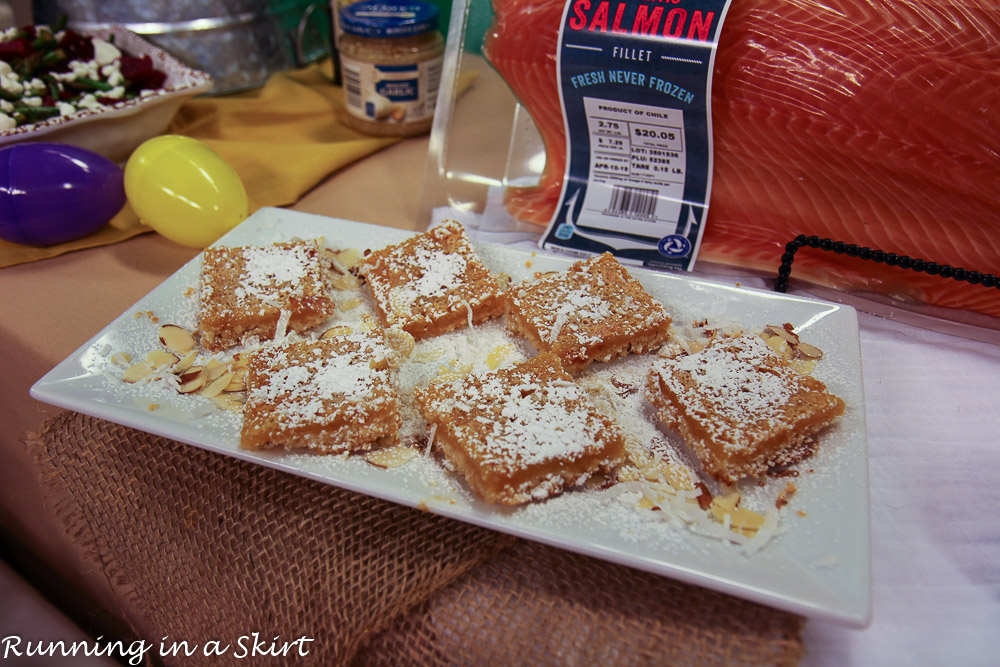 And of course, no Easter brunch is complete without some drinks! ALDI has award-winning wines for less... many less than $10. One that I always keep on my wine rack is the Belletti Prosecco.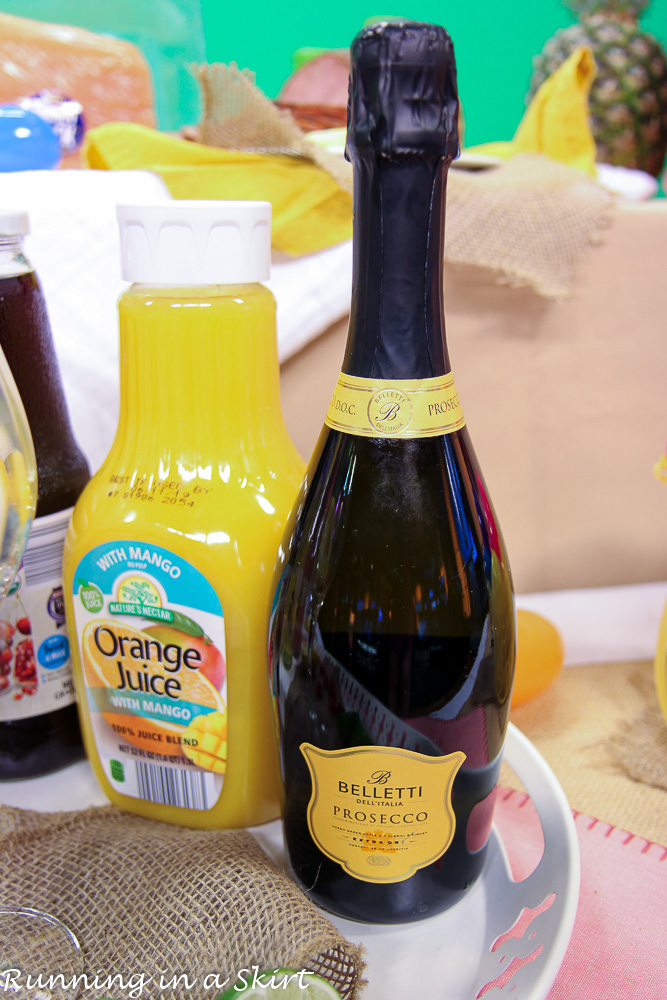 It's perfect for a DIY mimosa bar, which we all know will be a big crowd pleaser. I love pairing the prosecco with the new Journey to French Sparkling French Lemonade or the SimplyNature Organic juices.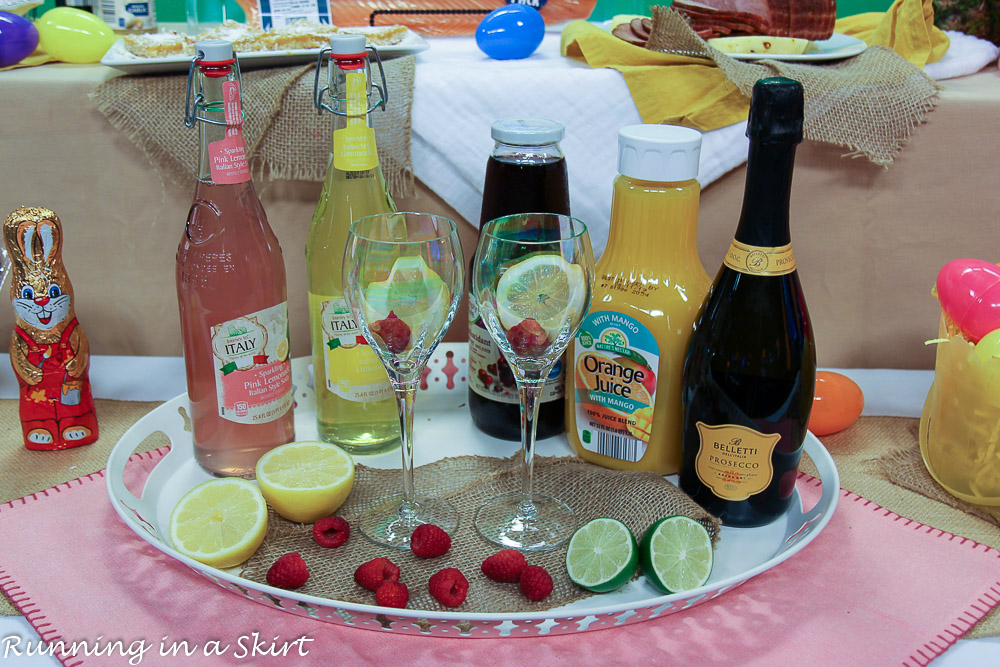 For those of you who are local, ALDI is now offering grocery delivery through InstaCart. You better bet with twin babies at home, I'll be using that service.
To inspire you a bit more, I'm also sharing even more ALDI Easter recipes with you. Some of them are from ALDI's site, which is filled with delicious food ideas, and some of these are Running in a Skirt recipes!
20 Delicious ALDI Easter Recipes
ALDI Easter Recipes - Breakfast
ALDI Easter Recipes - Appetizers & Sides
ALDI Easter Recipes - Mains
ALDI Easter Recipes - Desserts
Hope these ideas inspire you to prepare the best Easter menu ever. And don't forget to stop by your local ALDI for all your Easter shopping needs.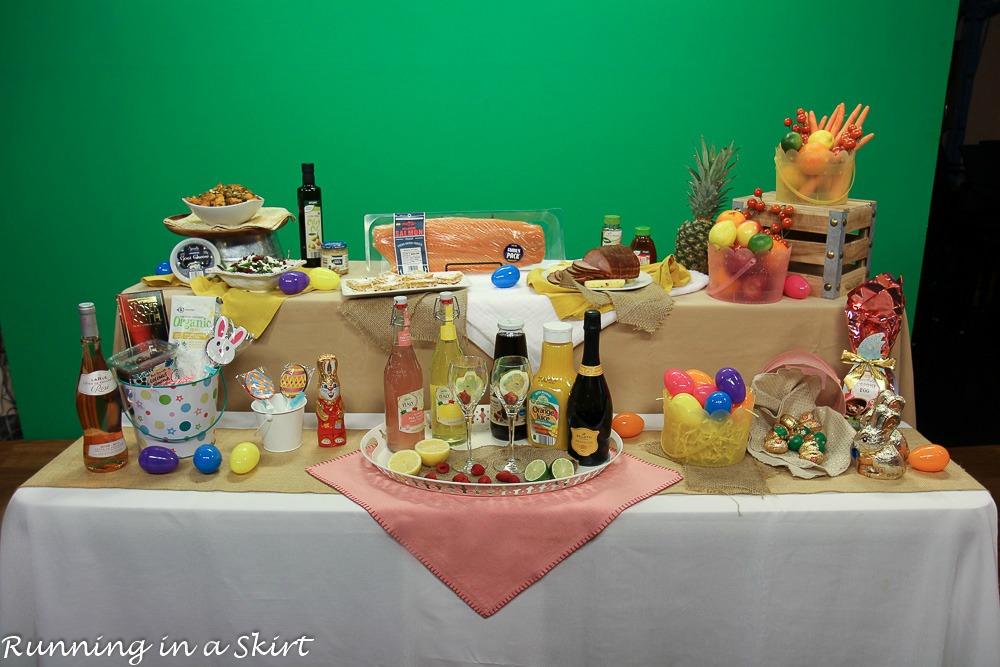 Pin for later!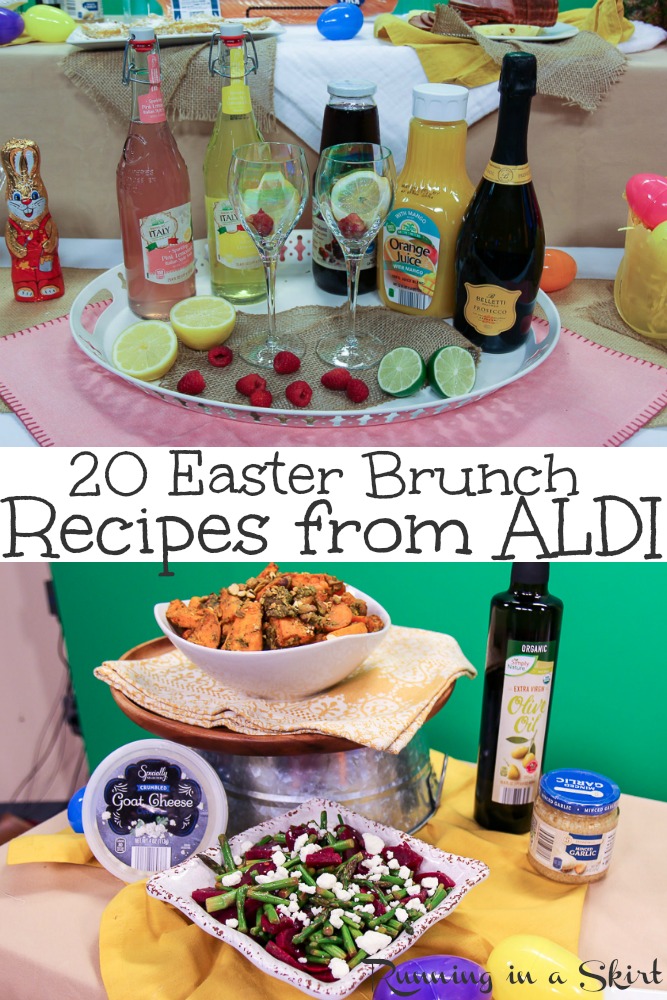 Your turn!
What do you make for Easter?
Which recipes would you like to try?