Hi guys!
It's been another fun week in my little world. My Dad came to visit to help with the boys and they have been quite hams. The Hubs is still working a gazzilion hours a week with tax season but we are in the final countdown as tax day is Monday!
We're going to Florida next week for our second trip as a family of four and I am giddy with excitement. Part of the trip is in Orlando and part of the trip is at a beach resort along Palm Coast. I got the babies pool floats and adorable swimsuits, so I hope they love the water as much as we do!
Back to this week though... it has been pretty routine but still lovely. I finally got photo proof that both of my babies can be happy at the same time. It's not the best photo, but we'll take what we can get.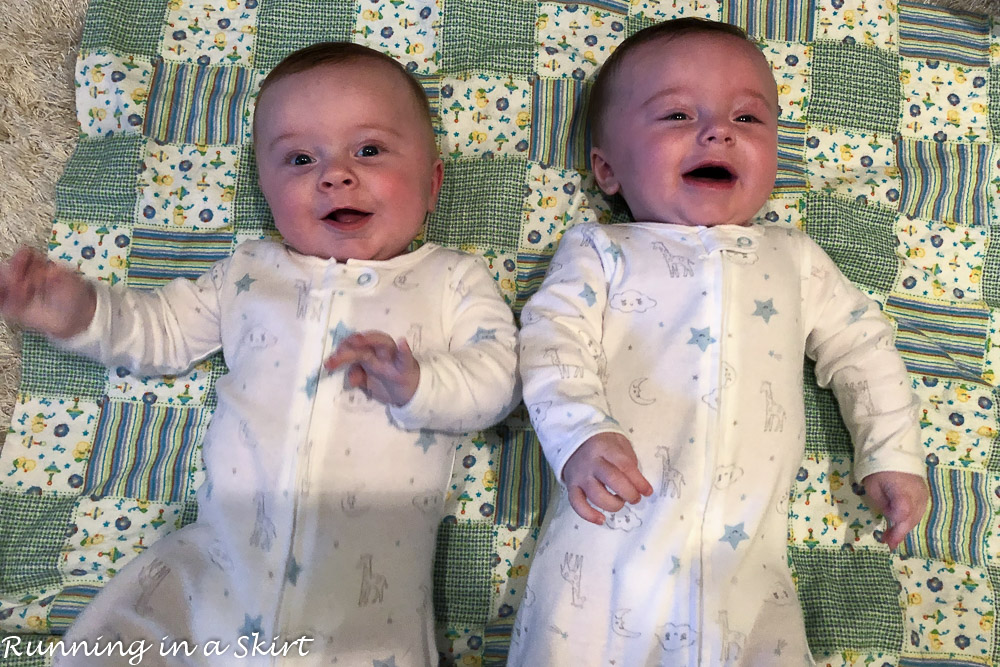 Jackson has actually been quite the ham this week. Here's another photo that wasn't the best BUT it was too sweet not to share. He has had a pretty good week and has generally been so much happier.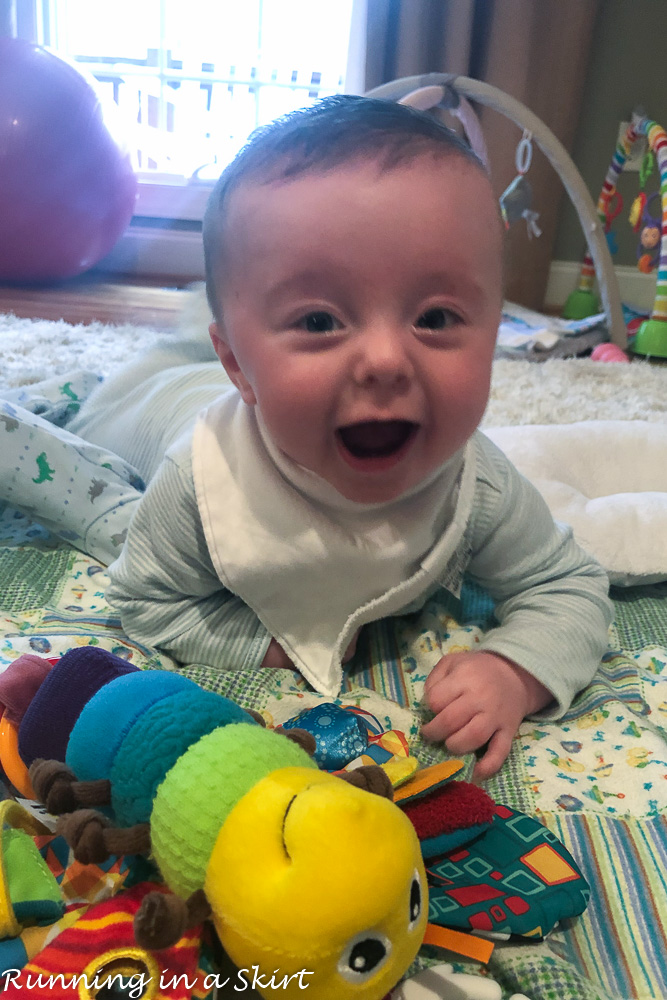 My Dad came to visit and help with the babies while the Hubs was working. He ended up helping us with dozens of random odd jobs that were driving me crazy. There is so much that you don't have time to take care of with two babies.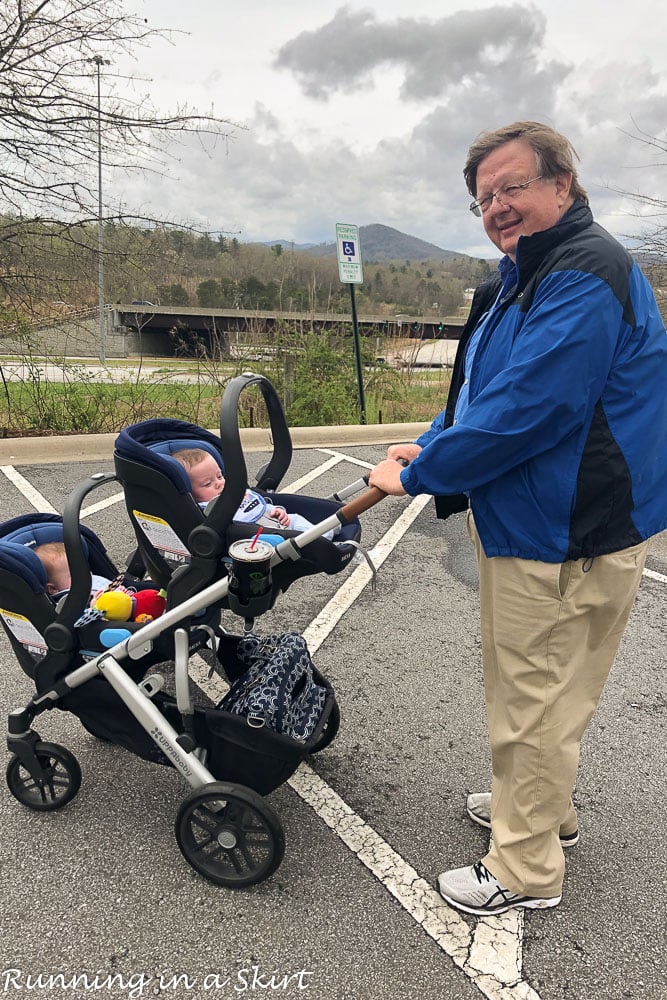 One of the highlights was taking the babies to lunch. They've now gone out three times without screaming! Let's hope this trend can continue on vacation.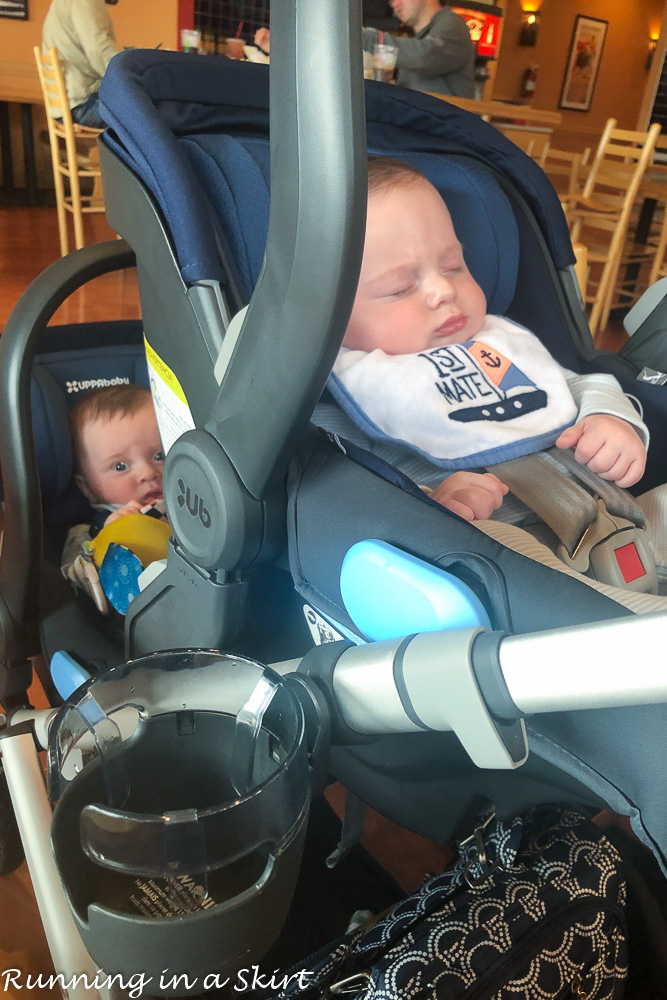 The highlight of the week was feeding the babies in high chairs for the first time! At our four-month doctor's appointment, the pediatrician said both boys were strong enough to try sitting up and eating. She said that research now shows that it is better for allergies to give babies food earlier.
It took me a few weeks to wrap my head around the idea and get the high chairs put together... but we finally did it. And oh boy was it fun.
Jackson was so stinkin' cute in his high chair.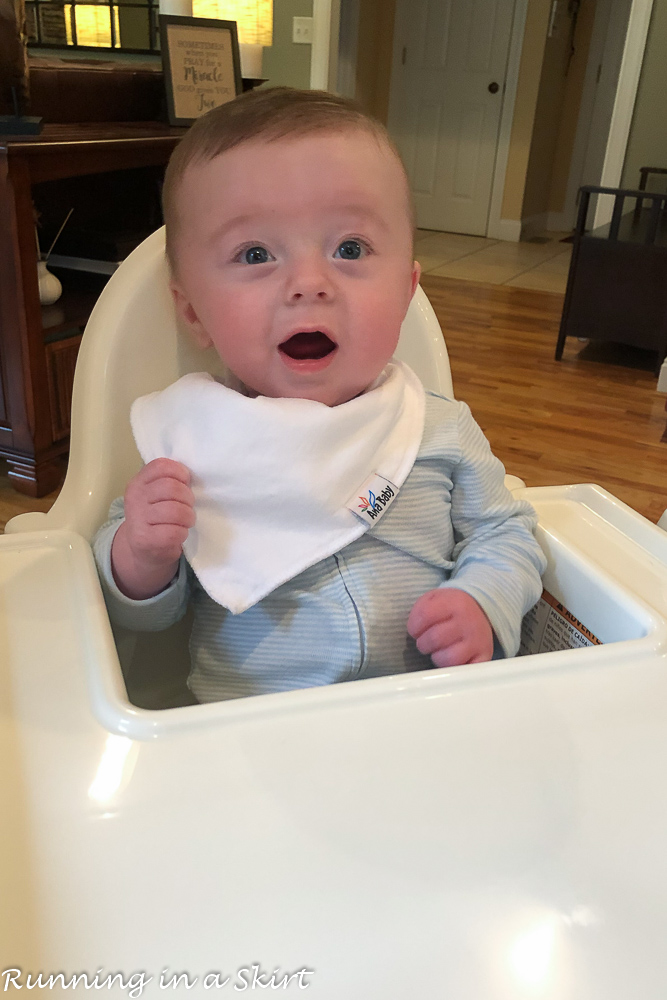 It was like you had put him in the coolest thing in the world.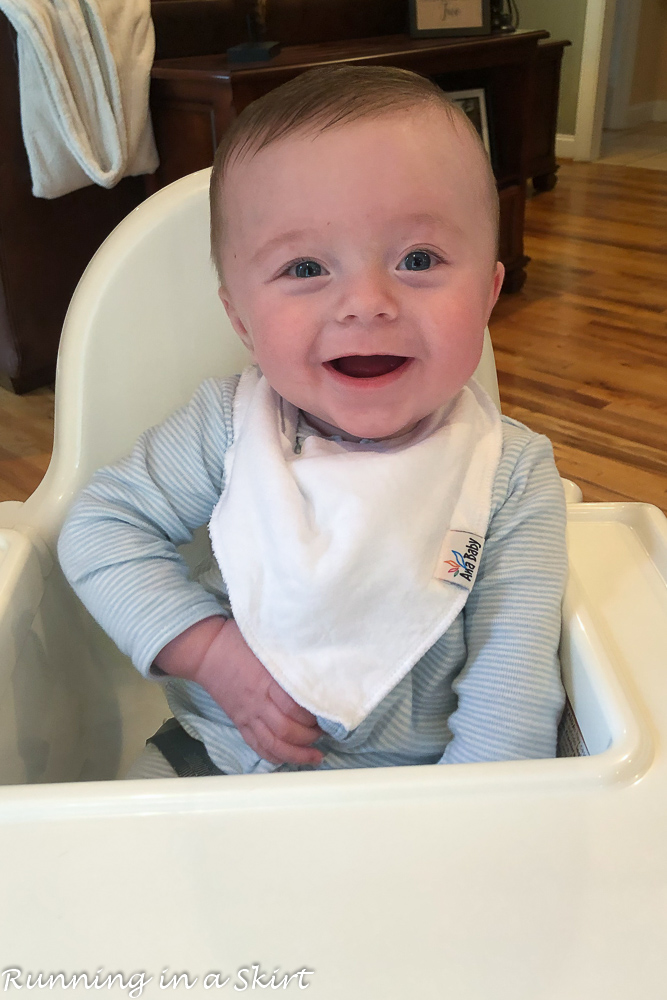 He was all smiles and totally hammed it up.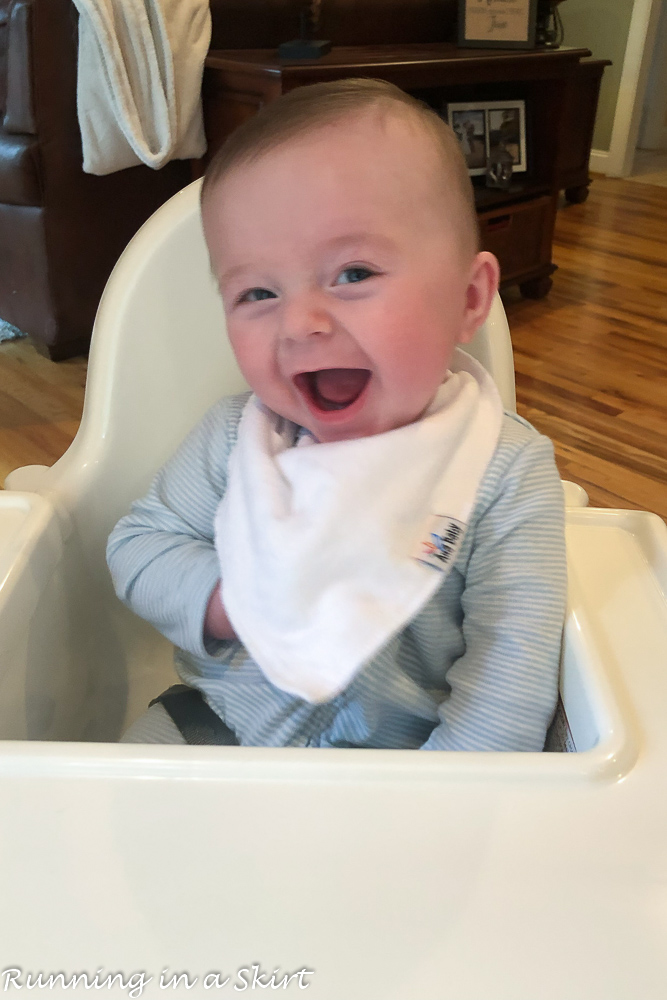 He did really well with the baby oatmeal and actually ate some. I ended up doing it a few more times this week.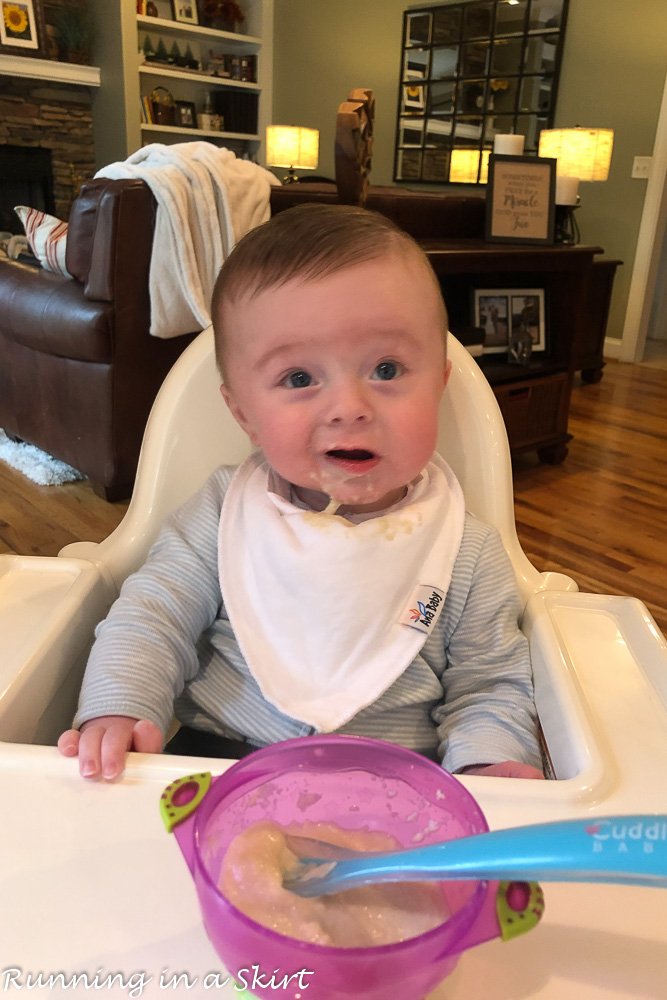 Hunter also felt like a king in his little chair.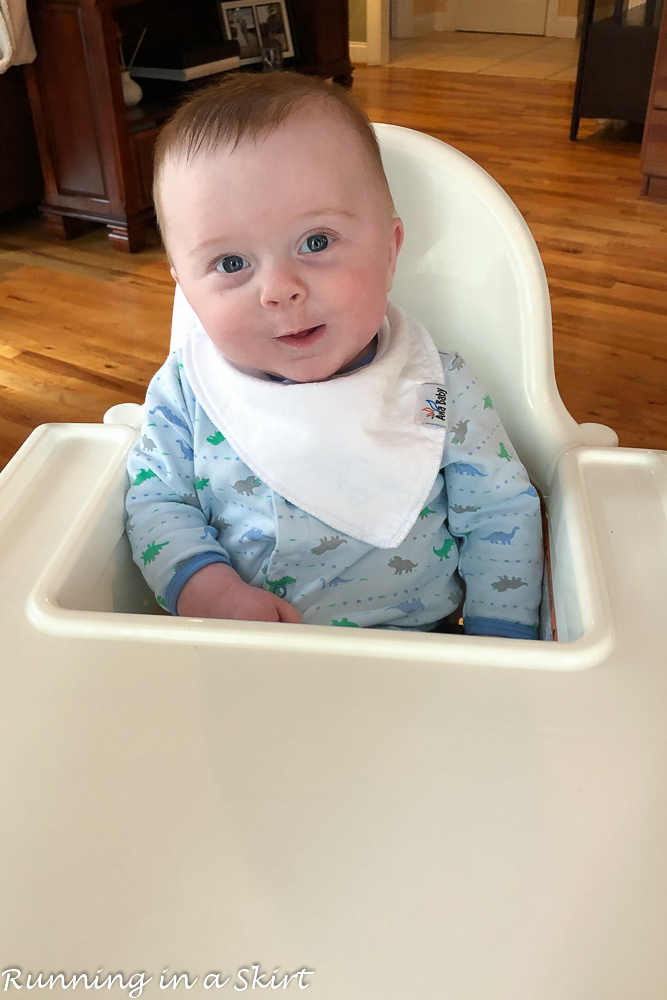 He was less of a fan of eating though and didn't really get it.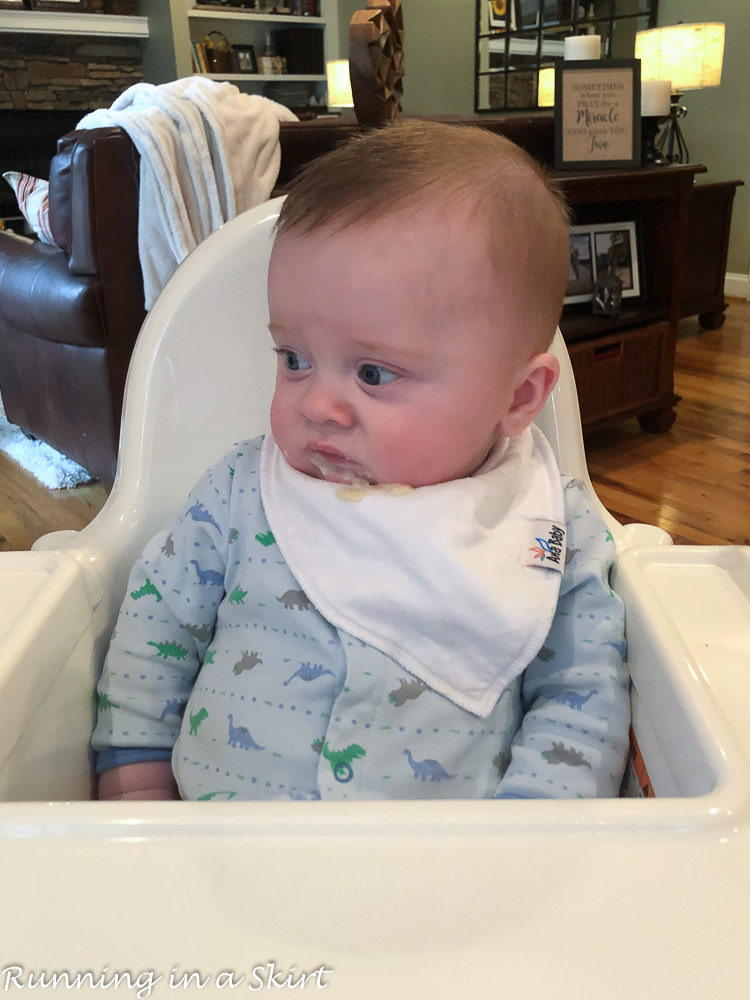 He was so stinking cute trying though. I'm thinking about trying something else other than oatmeal next. Any suggestions on what?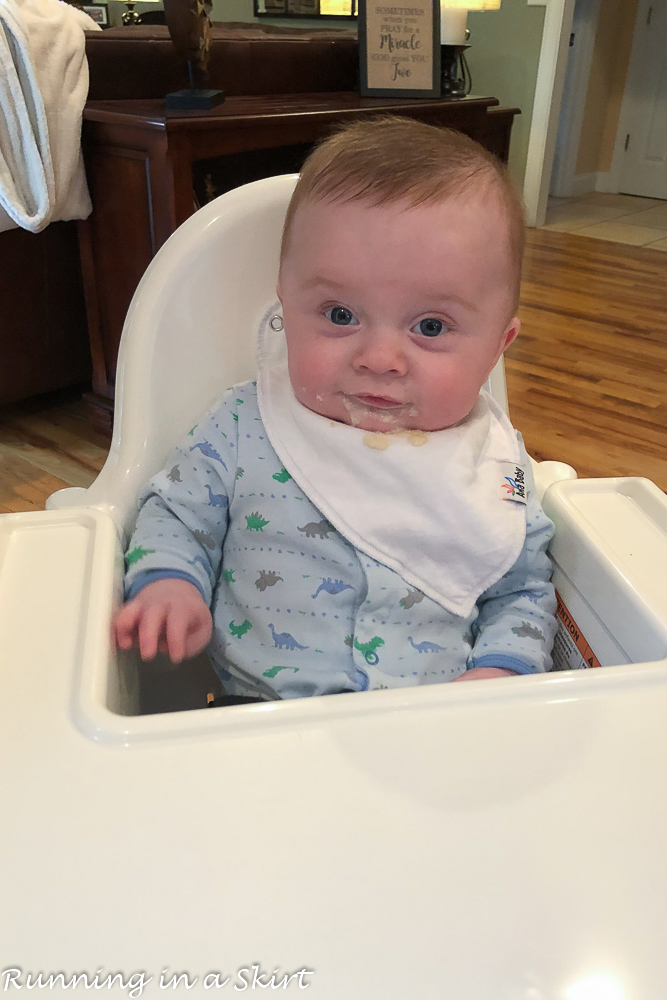 The rest of the week was filled with playtime and naps! This weekend I'm watching babies while the Hubs works and I'm hoping to find some time to start getting us ready for the trip. Not the most exciting weekend in the world, but the anticipation of the good times to come will get me through.
I hope you have a good weekend too.
Love, Julie