Hello! Hello!
Did you miss any of these recent blog posts?
We've had the best week in twin land! The boys have been have been quite the hams. Last weekend I had as much fun as I've had in quite a while.
For those of you who haven't picked up on this, the Hubs is a CPA and works a gazzilion hours in tax season... which is right now. The deadline for corporate taxes is March 15th, so he usually takes a small break on the weekend after that deadline. Friday his firm hosted a little gathering downtown and at the last minute, we thought it would be fun to take the babies to it.
I scrambled to get the babes in real clothes and OMG! The cuteness.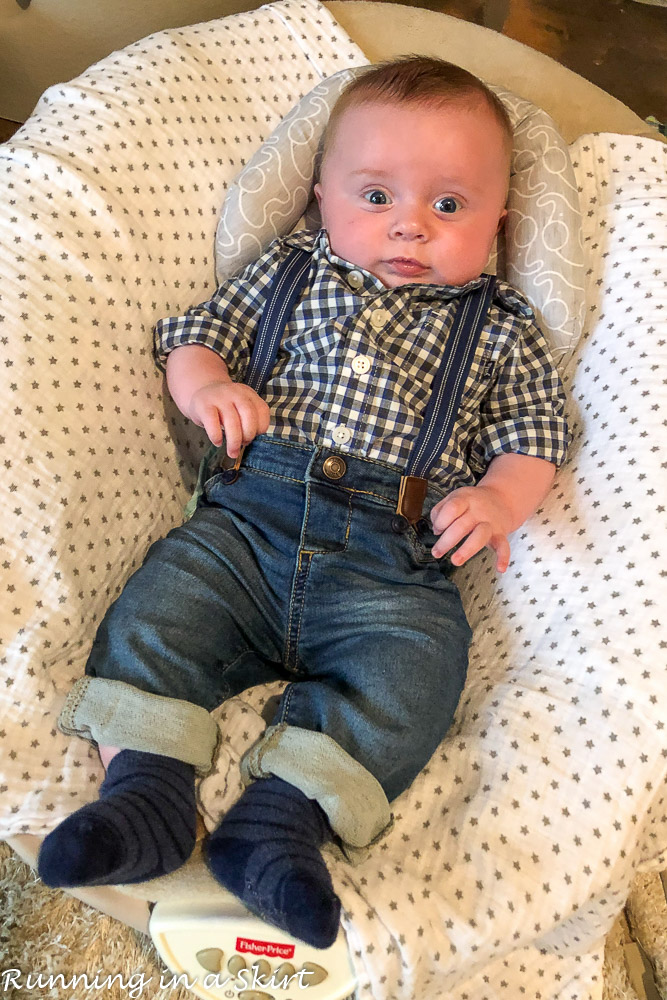 I wanted so badly for a better photo of them in their fancy duds, but it took me almost 30 minutes to wrangle them in these things and I was running super late by that point. It takes a lot of work to get two babies out of the house by yourself!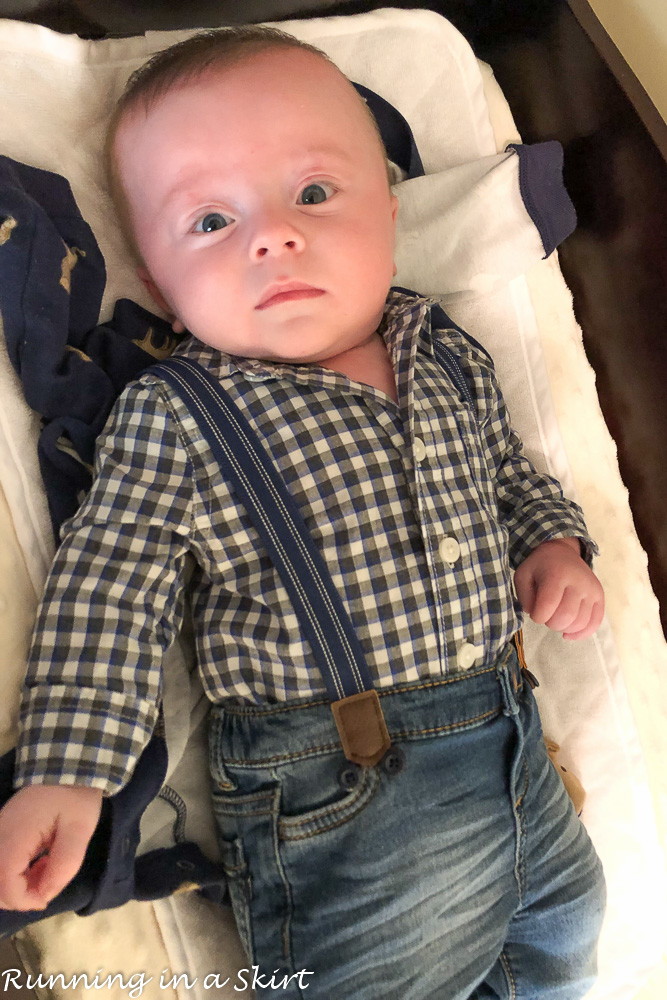 Somehow I got the babies and myself presentable and they got their first glimpse of downtown Asheville. It was a perfect 70-degree day, which made it that much more fun.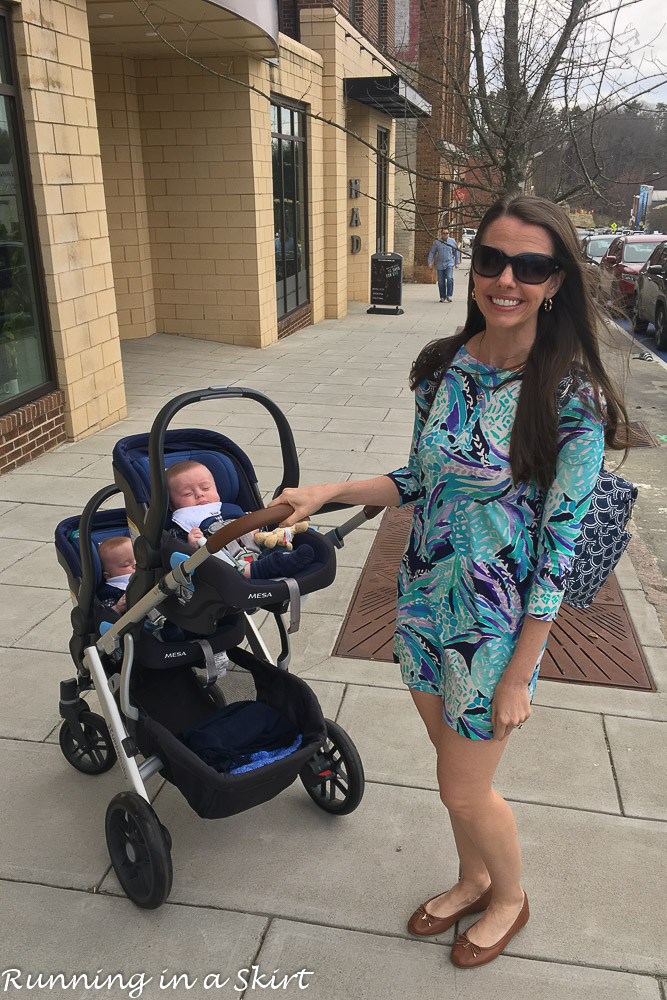 I didn't mean to, but I even matched the babies to the Hubs.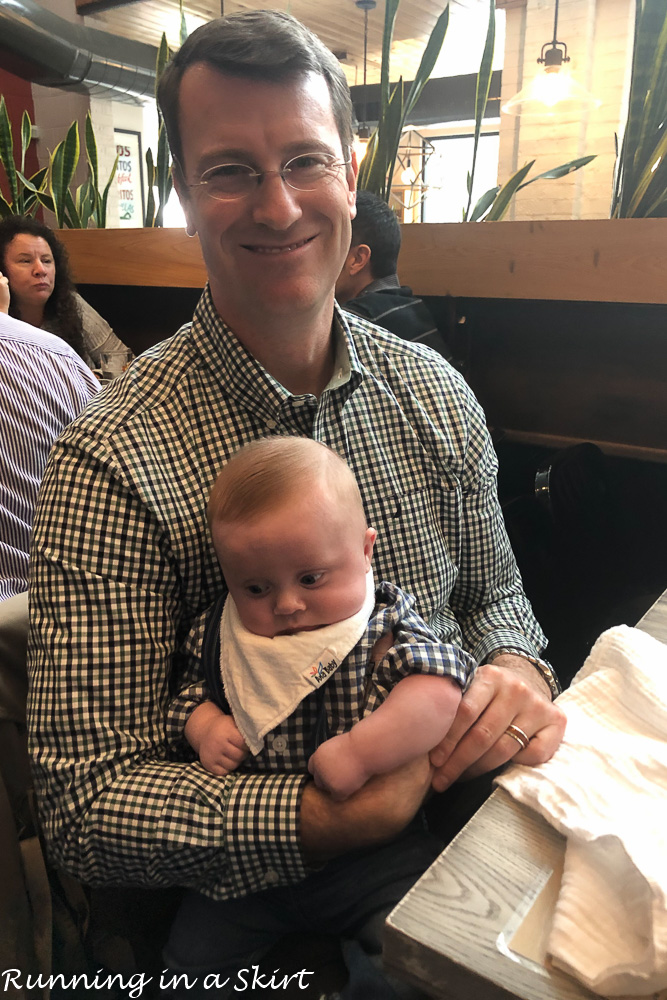 On Saturday my Brother and his wife Erica came to visit. They hung out with us and we all went to get pizza at Farheneit Pizza. It was such a fun few hours.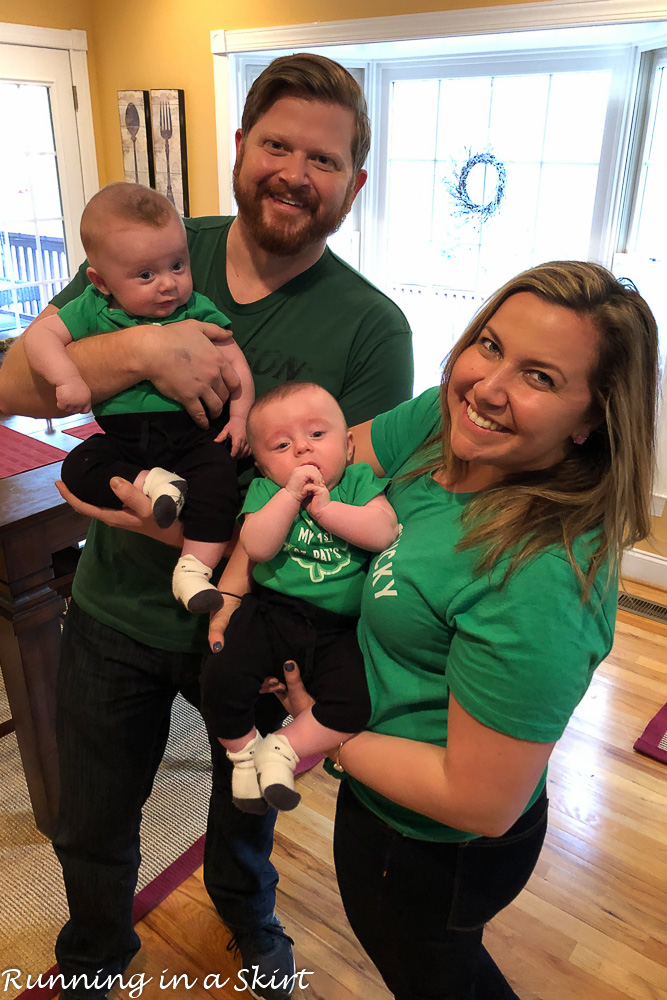 Sunday we took a little road trip to see my SIL Megan and her family in Columbia.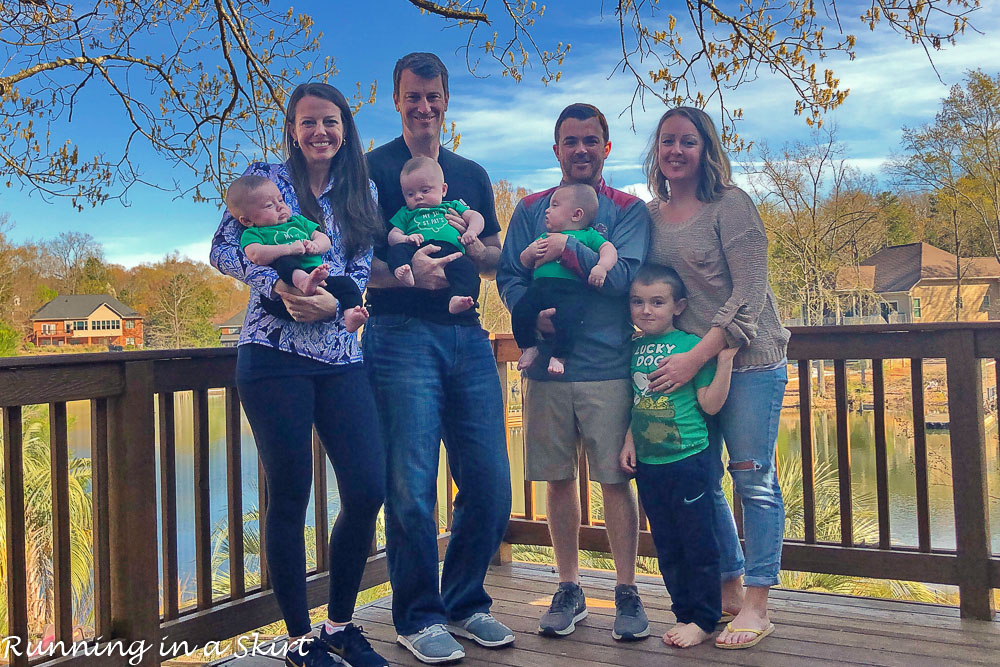 You may remember that Megan was pregnant the same time I was and she had her baby two weeks before me. These couisins are now practically triplets!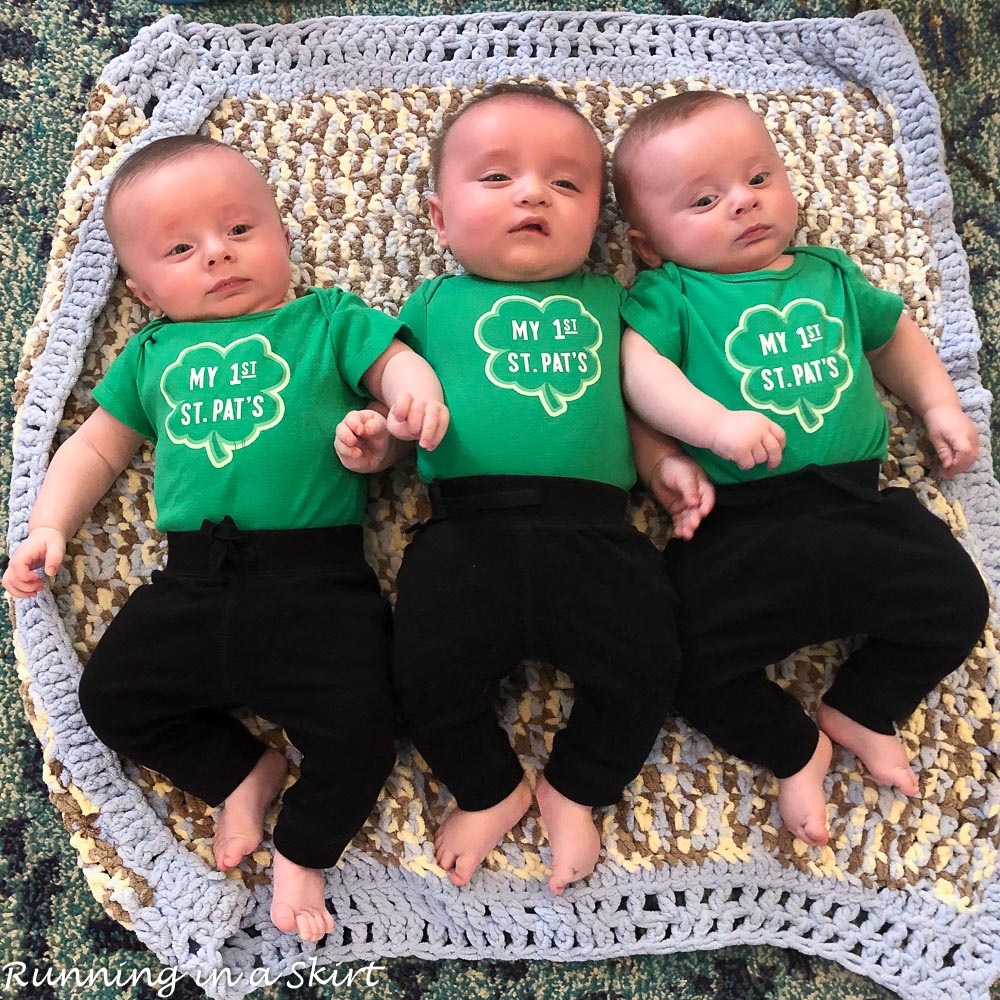 It was so nice to see Owen too. I had met Keegan right after the babies were born, but I was such a mess then that I hardly remember it.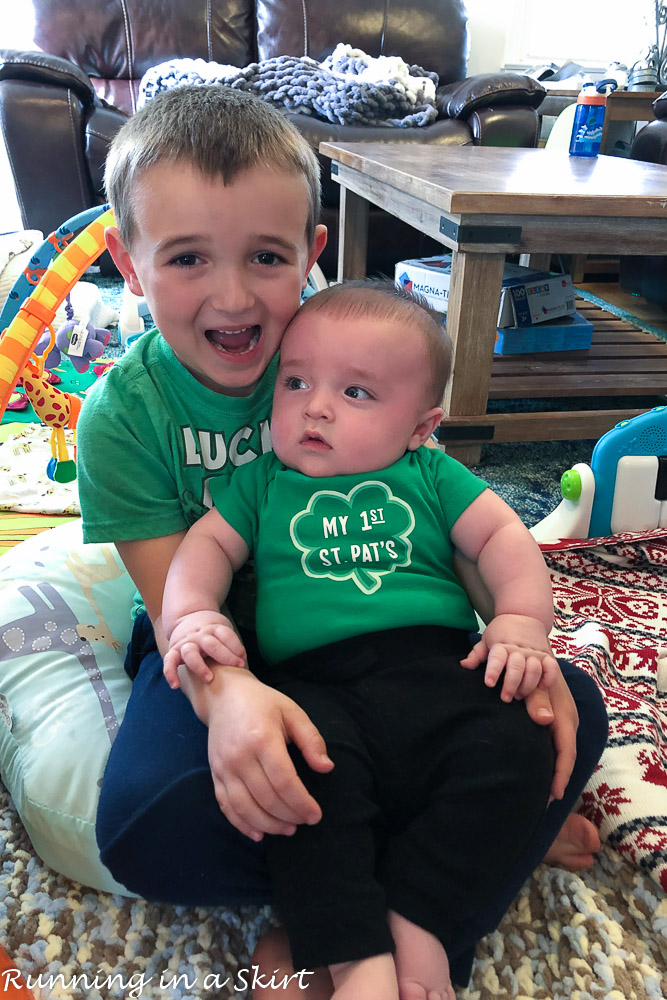 There was so much cuteness I could hardly stand it.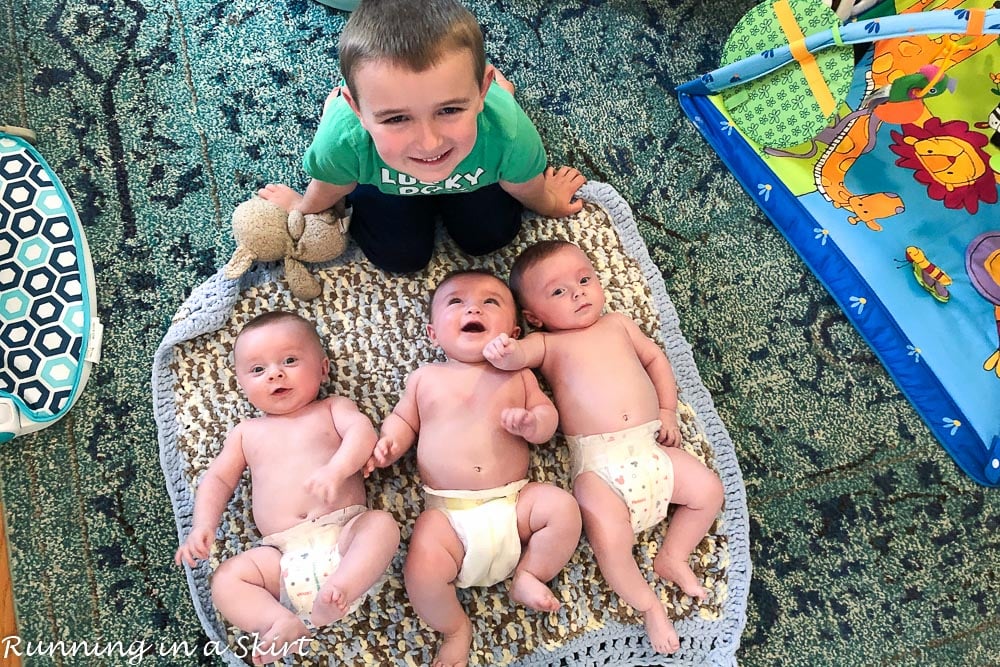 Owen even set up a "playground" for all the babies. He's such a good big brother and cousin. It's crazy how he's the old one now!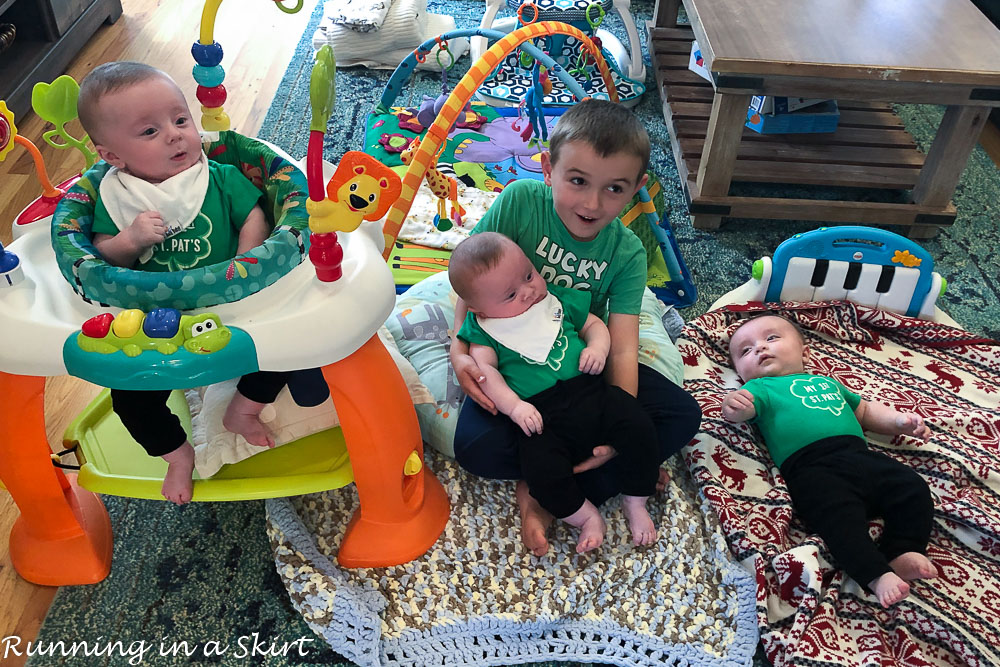 This photo cracked me up. We put them all facing each other and they kept each other entertained long enough for us to eat... which is quite the novelty these days. And they don't have clothes on because we were trying to keep their outfits clean for photos.
Doesn't it look like a meeting of great minds?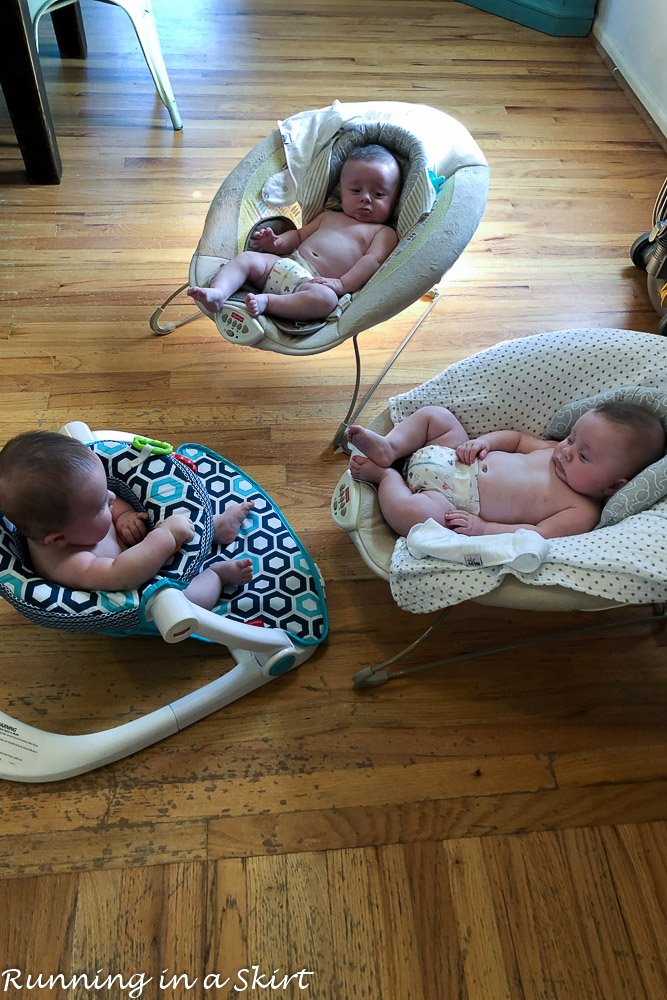 As if the weekend couldn't get any better, we got home Sunday evening to an epic surprise. Our friends Dan and Sommer went to visit Hilton Head for the week and brought us back two slices of our favorite dessert, Charlie's Caramel Cake. I was in heaven.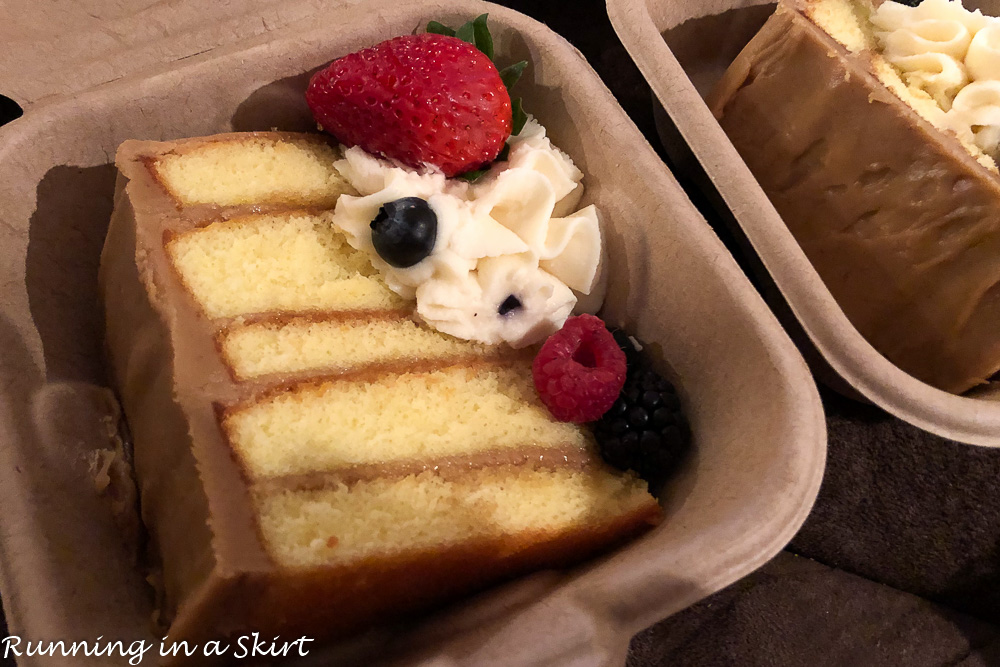 In other random news of the week, Hunter ROLLED over! He was so close for a week and he finally figured out how to get his arm out from under him on Wednesday. Watch out world... I have a mobile baby. YIKES!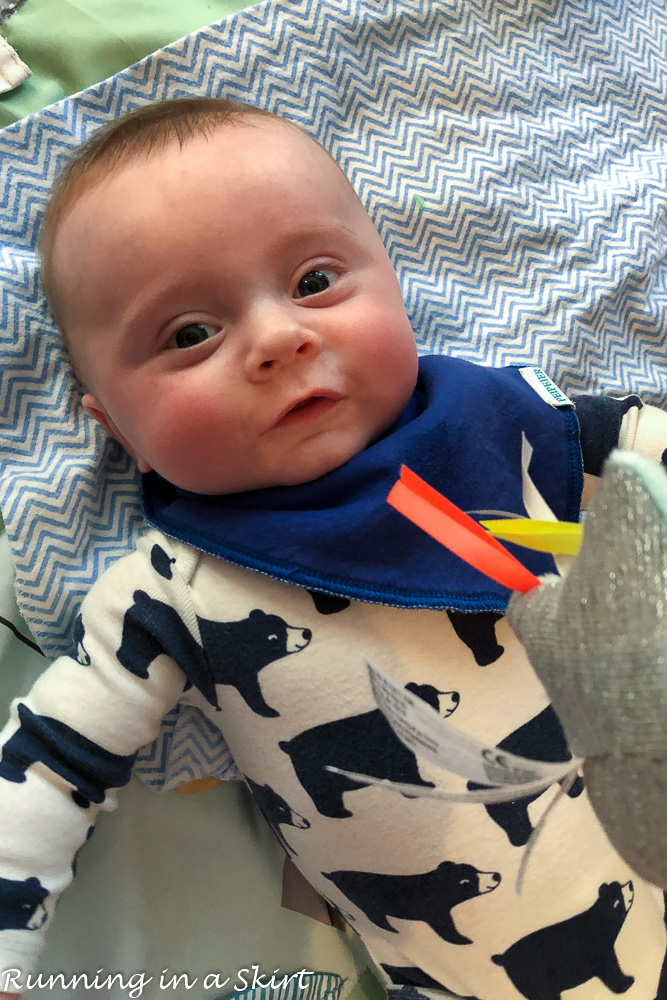 I also met the Hubs for our weekly lunch date and got the falafel plate at Chestnut. It was so good.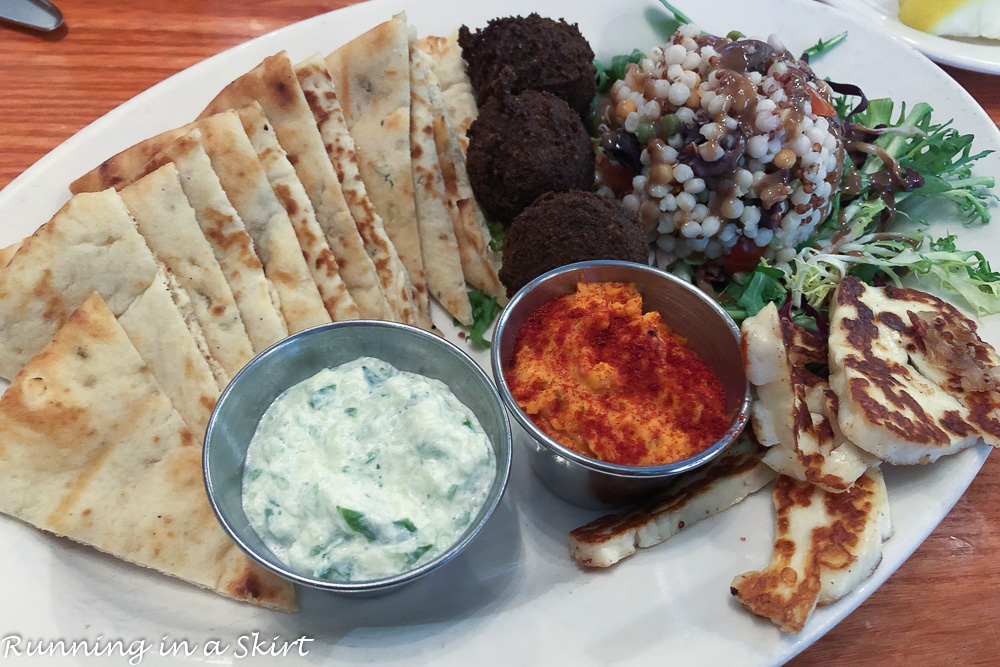 And just in case you missed the funniest picture of the week.... here's the best shot from the boy's St. Patrick's Day photo. Poor Jackson must hate the camera because he makes this face EVERY. TIME.
If you want to see the rest of the pictures, check out my Instagram.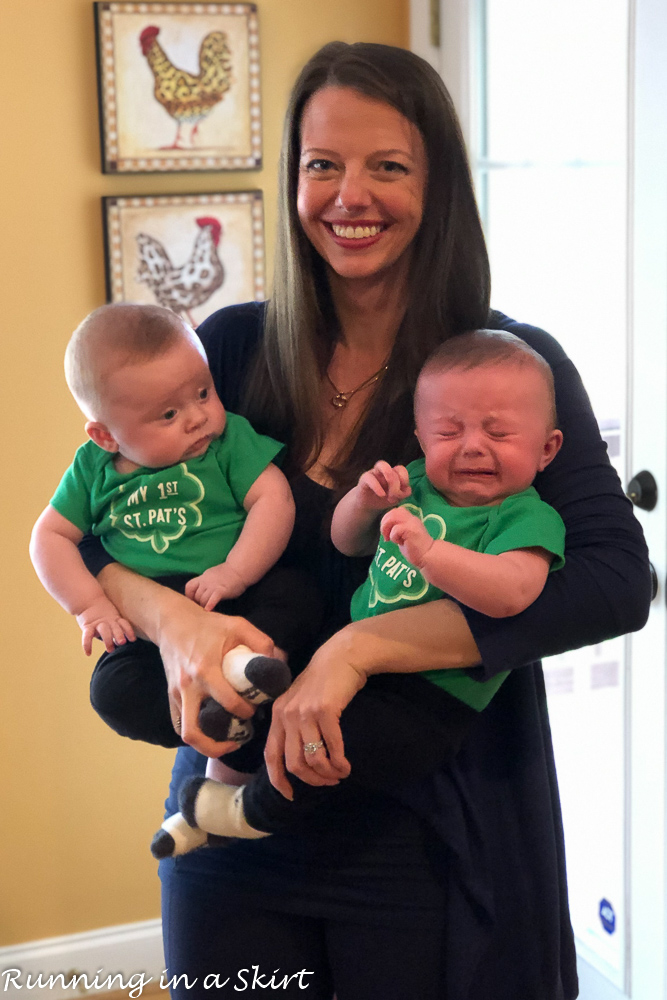 That's about it for the week! I hope y'all had a great one too. I'll see you back here Monday for a new dessert that uses Nutella. 🙂
Your turn!
How was your week?