Hi everyone!
What a weekend! My Brother's wedding weekend was perfect. It was filled to the brim with family, love and fun activities. Everyone seemed to have a blast, which is exactly what they wanted. His fiance (now WIFE!) Erica specifically asked for people to be in the moment and not take a ton of photos, especially during the actual wedding where they had paid for photographers... so I don't have a ton of pictures to share with you. It was honestly nice for a change to not feel like I needed to take a thousand photos though but I did get just enough for y'all to get a glimpse of the wedding. The wonderful photographers gave Tommy and Erica one sneak peek photo yesterday, which I'm so excited to include here too. I can't wait until the rest of the professional pictures come out because I think they will be gorgeous.
Thursday
The rehearsal was Thursday and went perfectly!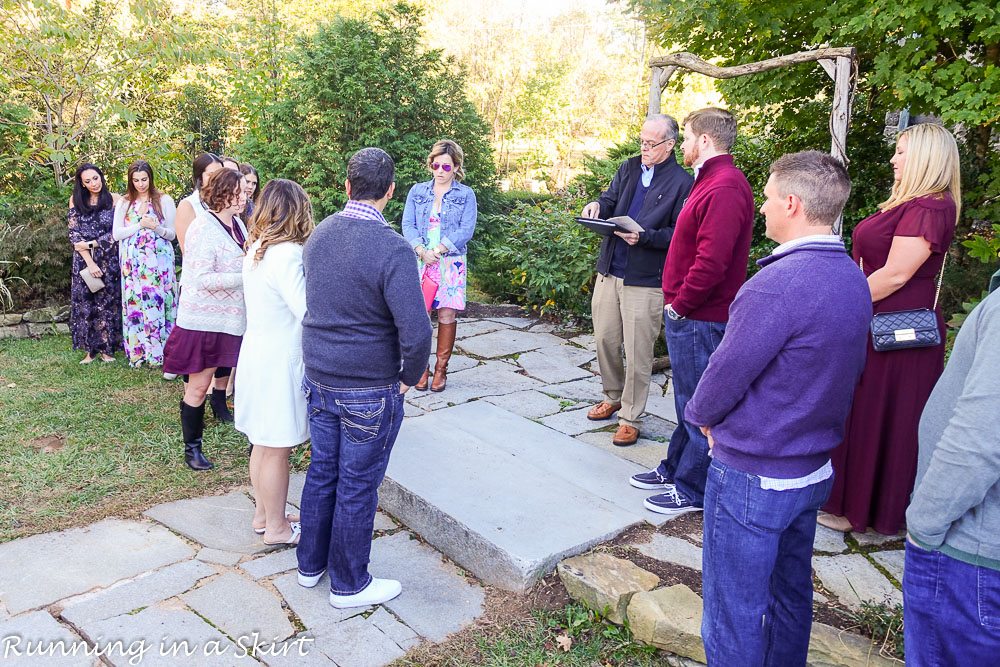 My Dad hosted a dinner at LAB, which did an amazing job. The food was delicious and they put on the perfect party.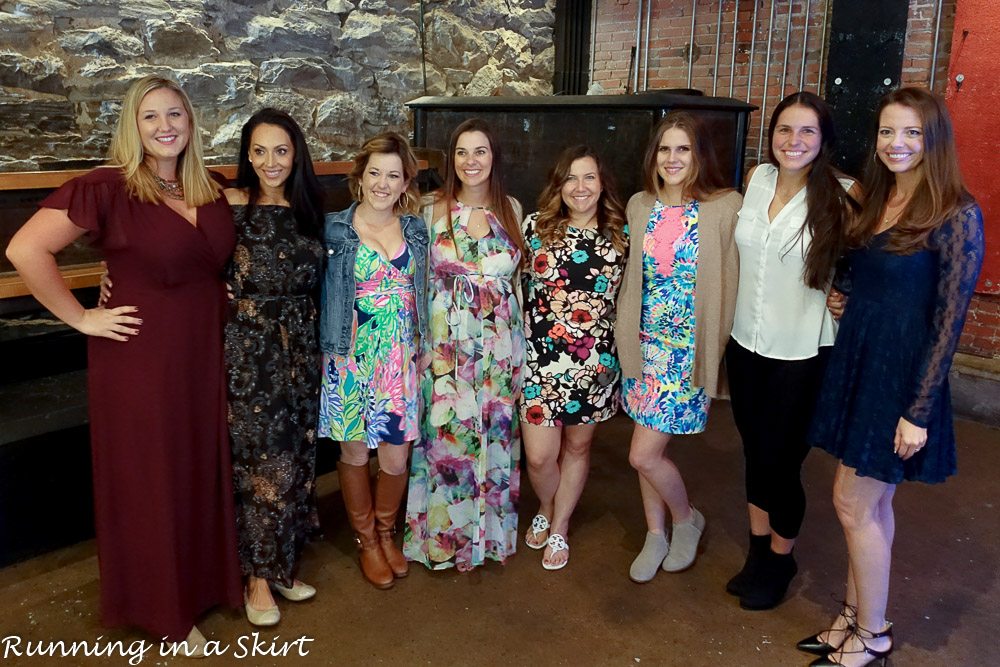 Friday
Friday we started getting ready for the wedding bright and early. Erica had all the girls pick different dresses within certain specifications and considering this was the first time she saw them all together, they matched beautifully. The ones on the end were her Mother's and her other Brother's wife who was escorting the cutest flower girl ever.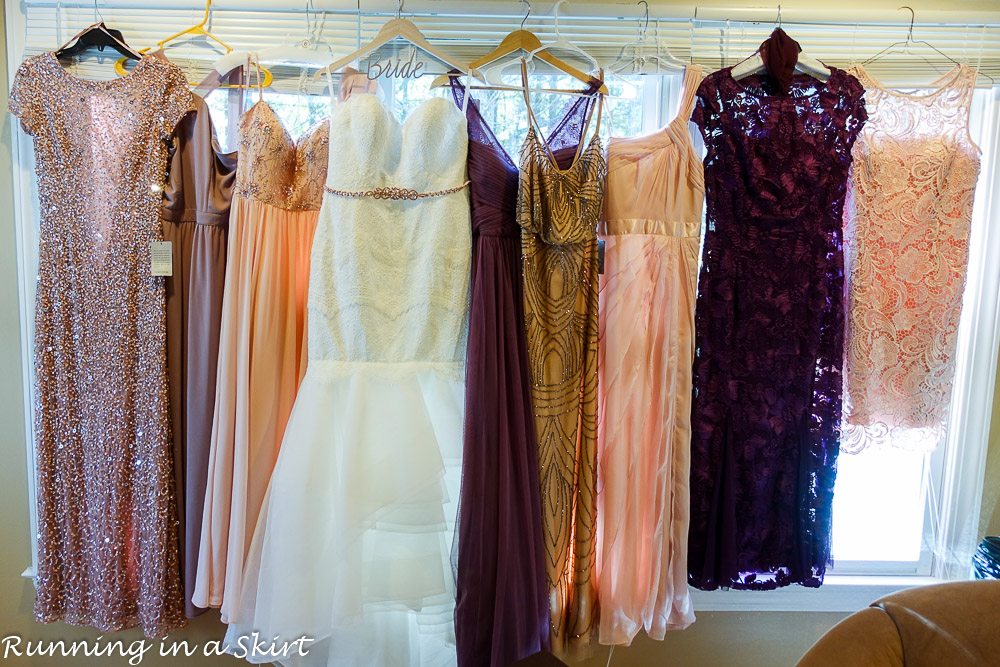 We all got our hair and makeup done together, which was such a treat.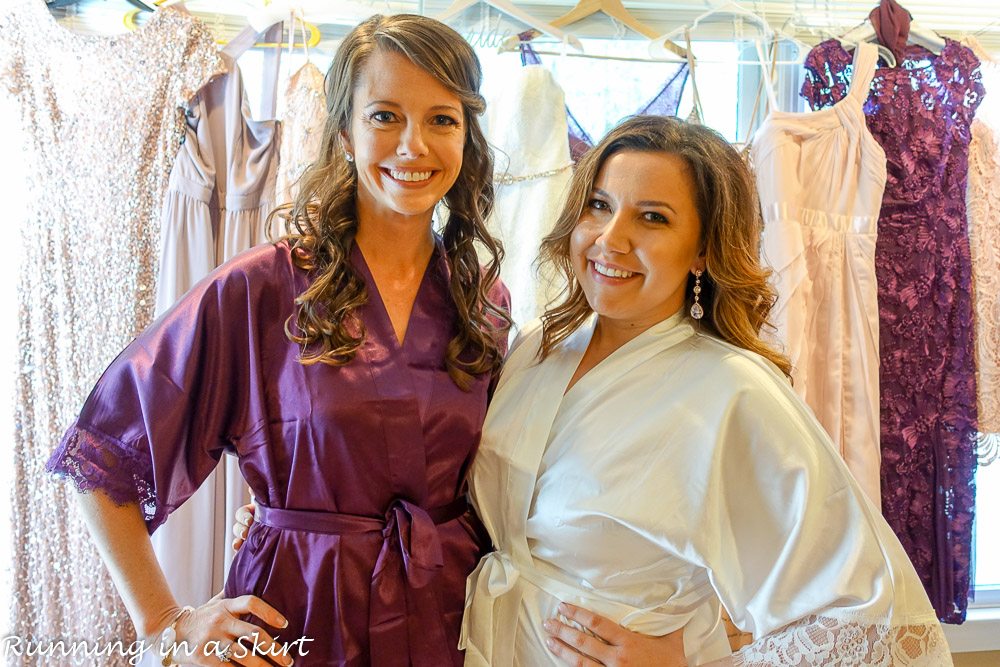 We got to the wedding in a traditional Asheville trolley!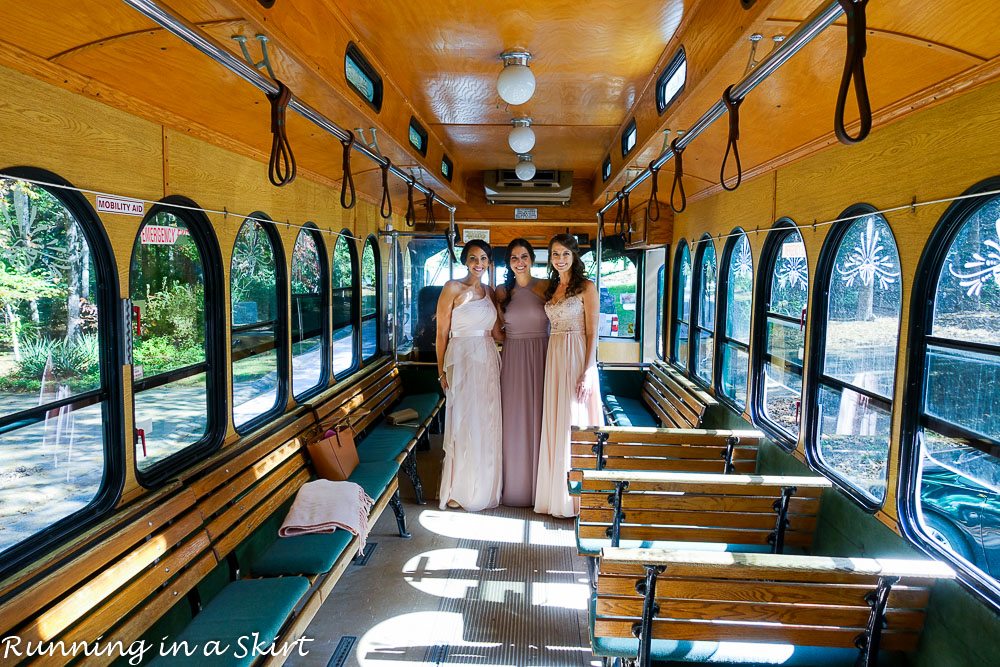 The other bridesmaids were Erica's friends from High School and I think they all looked stunning.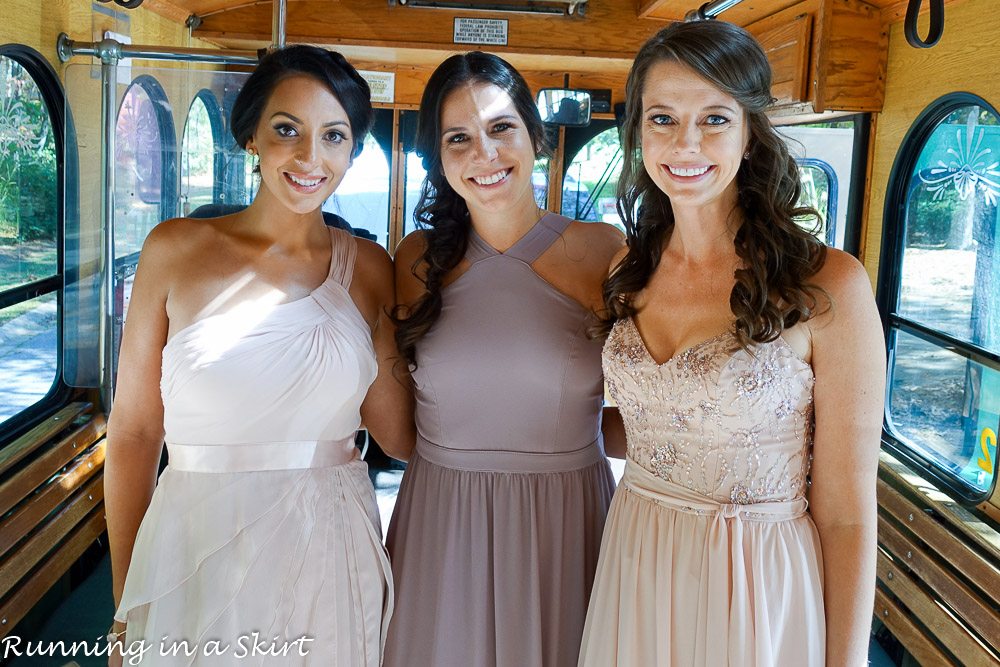 The bride and groom did a first look at the house they were staying at, so we all could enjoy the ride together.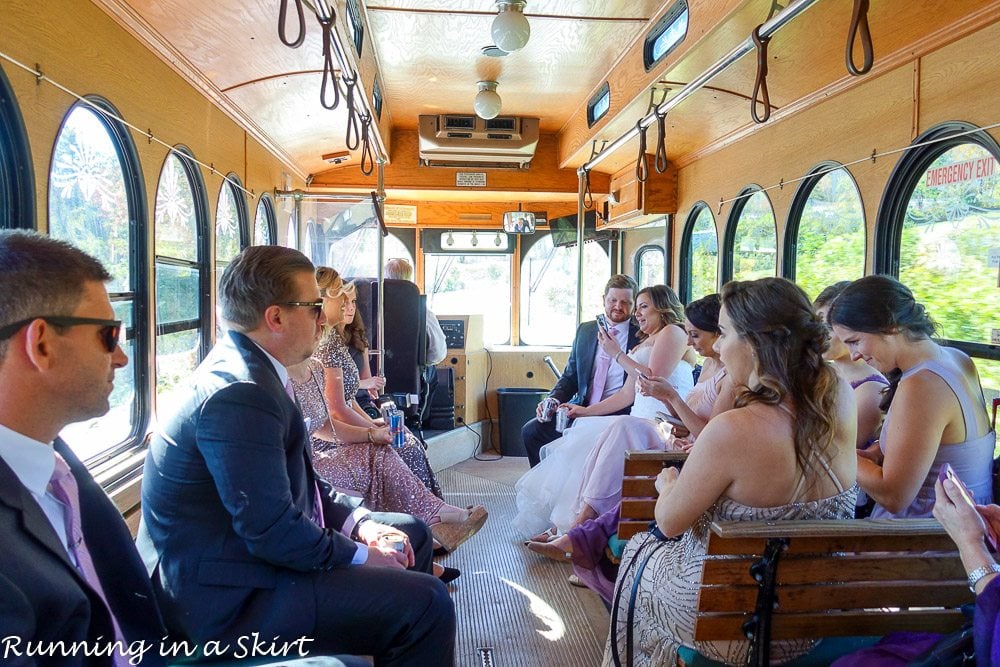 The wedding was at Homewood in Montford. They did a beautiful job with the ceremony, cocktail hour and reception. They even had a charming bridal house for us all to be together in before the wedding.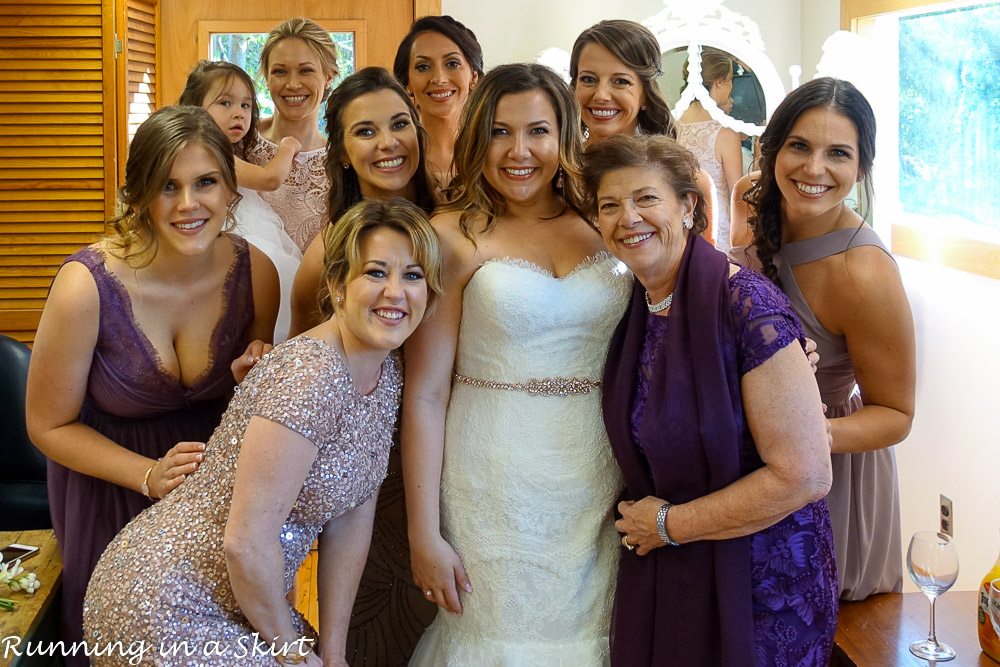 I had so much fun getting to know Erica's beautiful friends.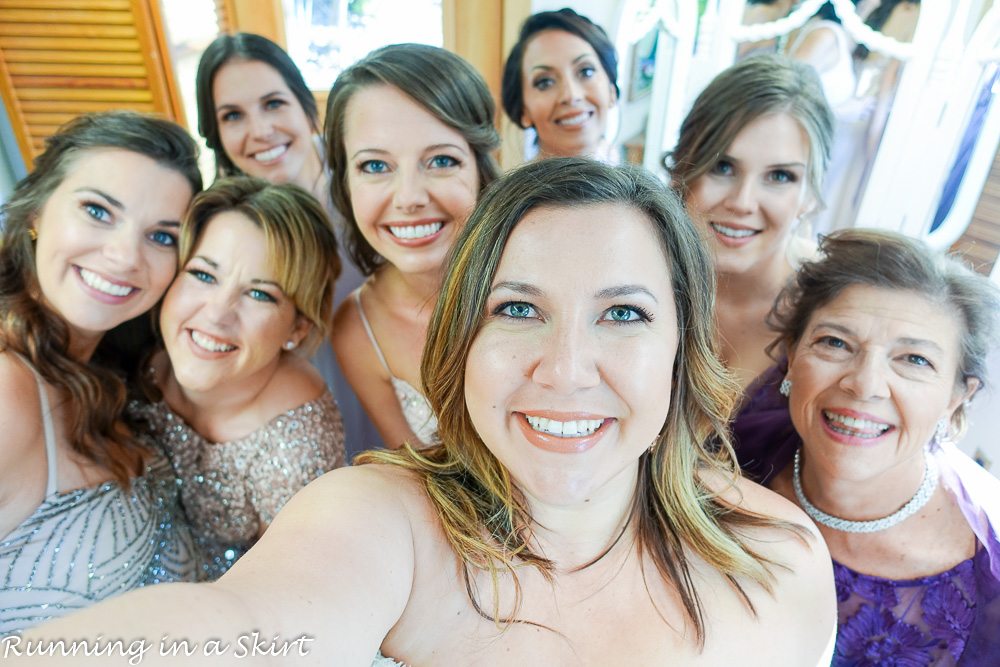 The wedding was absolutely perfect and my Brother has never looked as happy. I am so thrilled for both Erica and Tommy.
(Photo courtesy of the extremely lovely, True Foundation Photography. If you are looking for an Asheville photographer I highly recommend this talented pair of ladies.)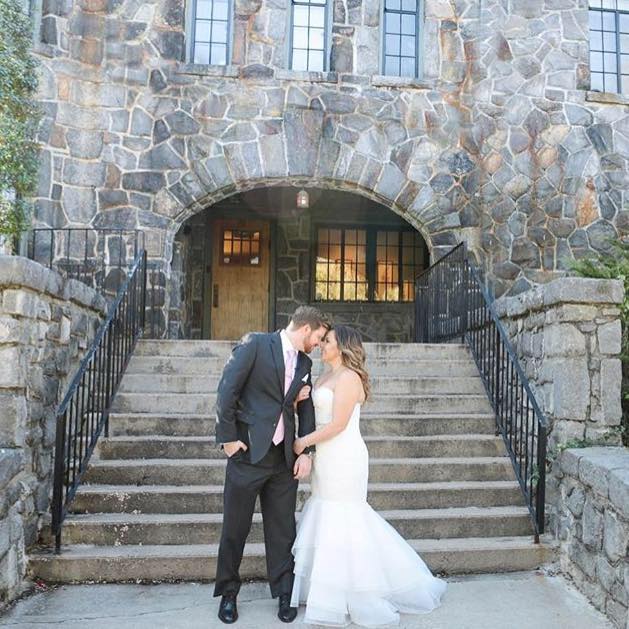 They both deserved a beautiful wedding and theirs was Wunderful!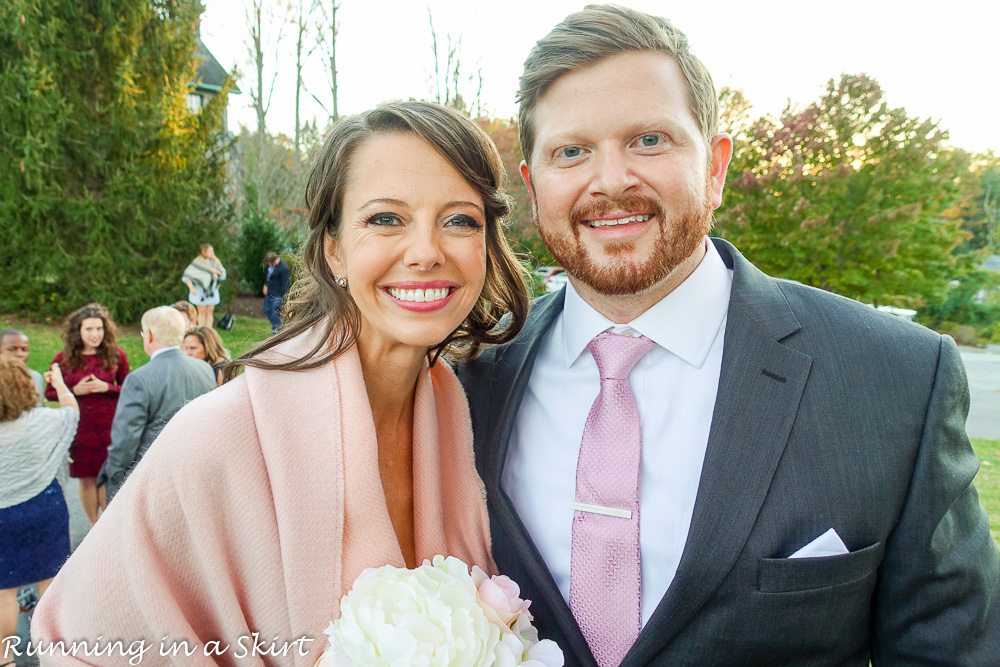 Saturday
Saturday we had a family brunch at the Renaissance Hotel followed by a ride on the LaZoom Comedy Tour bus.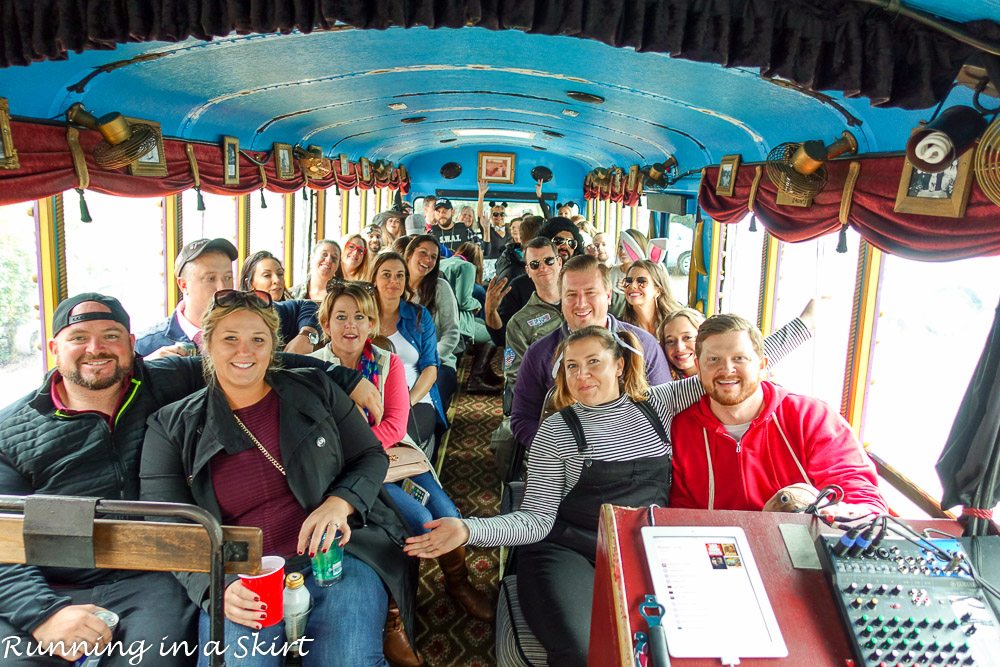 Erica wanted everyone to dress up, so the Hubs and I pulled out our Maverick and Goose from Top Gun costumes for the occasion. So much fun!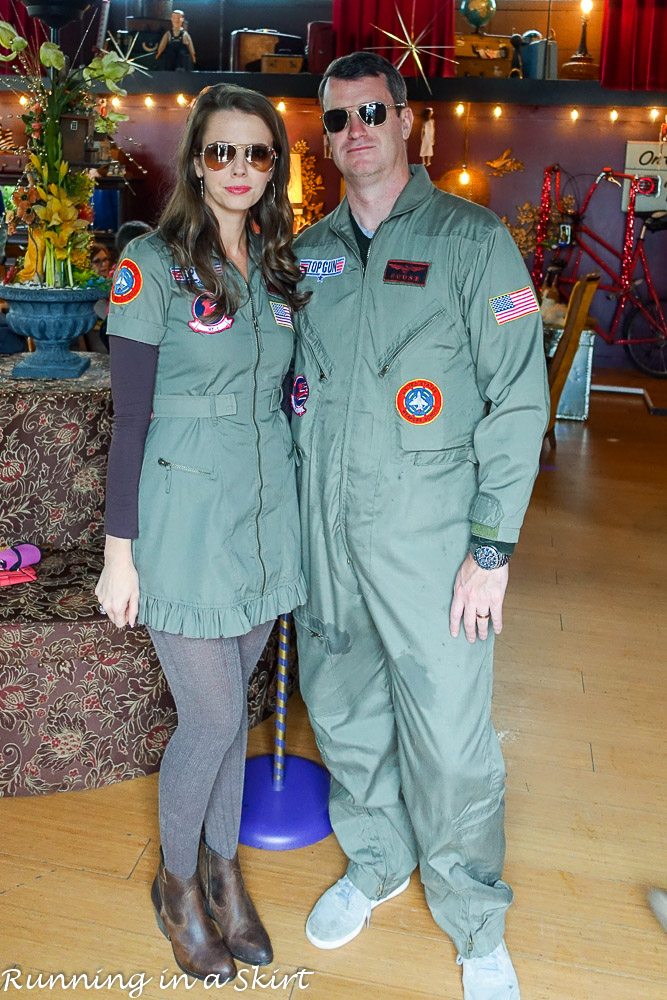 Saturday night we hosted some family friends at the house and Sunday Erica and Tommy came over to the house to talk and have lunch before they went back to Charlotte. By the time they left I had the serious post wedding blues! I already miss having everyone around. This epic wedding weekend will go down as one of my favorite ever.
Somehow in the midst of all this fun, I caught strep throat so I've been on the couch the past few days trying to get healthy again. I think the lack of sleep, full schedule and crowds did me in but hopefully by the weekend I'll be back on my feet!
Come back tomorrow for a new Running in a Skirt post.
Your turn!
How was your weekend?