Hello! Hello!
Don't forget to enter my NEW $100 Visa Gift Card Giveaway HERE!
I had planned to share my recap from my trip to Louisville with you today, but with getting sick I don't have it ready yet. I started feeling extremely tired and worn down Sunday (which I thought was just exhaustion from the wedding) and I woke up Monday feeling like I'd been run over by a truck. By Tuesday my throat felt like it was on fire, so I went to the doctor and they started treating me for strep throat. With the exception of coming upstairs to my office to write the wedding recap (which I was pretty loopy when I wrote) and this post I've been on the couch all week. Please forgive me if this post is a rambling mess! I've already cancelled half my weekend plans and I hope I don't have to cancel the rest, but it's not looking good. Please send healing vibes my way because this is for the birds. I have all kinds of blog projects I need to get done.
On another sad note, today is the 5th anniversary of my Mom's death. I've been trying not to play it up too big in my mind, but as it's gotten closer I can't seem to forget about it. I don't have it in me to write a full post about it again... but to honor her please consider reading Why I'll Never Get Over Losing My Mom & 50 Life Lessons from My Mom. You can also make her famous Sweet Potato Casserole for Thanksgiving. Not a day goes by that I don't think about her and I can't believe it's been five years since we lost her.
I realize that this is perhaps the most depressing start to an article that I've ever written, so I thought I'd redeem myself by sharing some slightly more lighthearted Currently... fun for the rest of this post. I promise that despite being sick and with the anniversary, I'm really doing ok. 🙂 Mom wouldn't have wanted me to mope, so I'm not going to.
Currently I'm…
Reading…
I'm still reading the Wright Brother's book from the Hubs collection. If you are interested in avaition history at all, it's a good read!
I'm actually looking for suggestions for my next book. Does anyone have ideas?
Listening…
Oh how I love this song. Isn't the message beautiful?
Watching…
My sweet husband has been avoiding me like (literally) the plague. He's basically been helping me get food and leaving the room, which I don't blame him for at all. I really don't want him to get what I have.
Since I've had complete control of the remote, I decided to start a new girly series, Pretty Little Liars. I've got to admit I'm kind of obsessed but I have no idea where I'm going to find the time to watch 7 seasons of it!
Wearing…
Winter PJ's???? Sigh...
Well before I got sick I was wearing this outfit on repeat. Get the details about it here.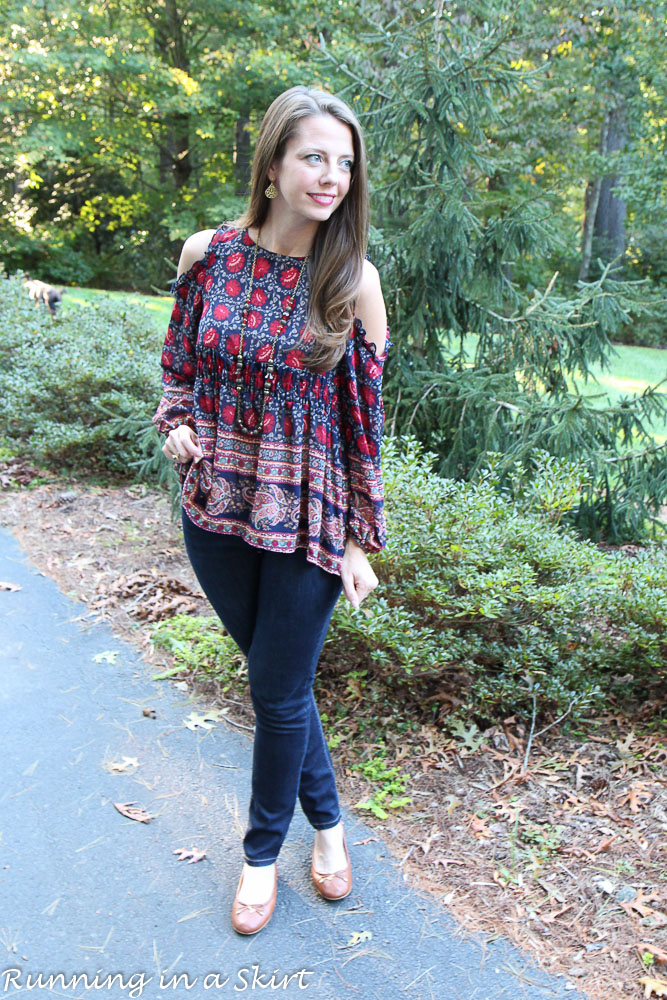 Eating…
Soup!!! The Hubs made an Earthfare run on Monday and picked up soup for days. I'm so grateful that he's so good at taking care of me when I'm sick and I've had something nourishing to eat. As soon as I get better I'm making my Crock Pot Vegetarian Taco Soup... which just happens to be one of the most popular recipes on my site right now.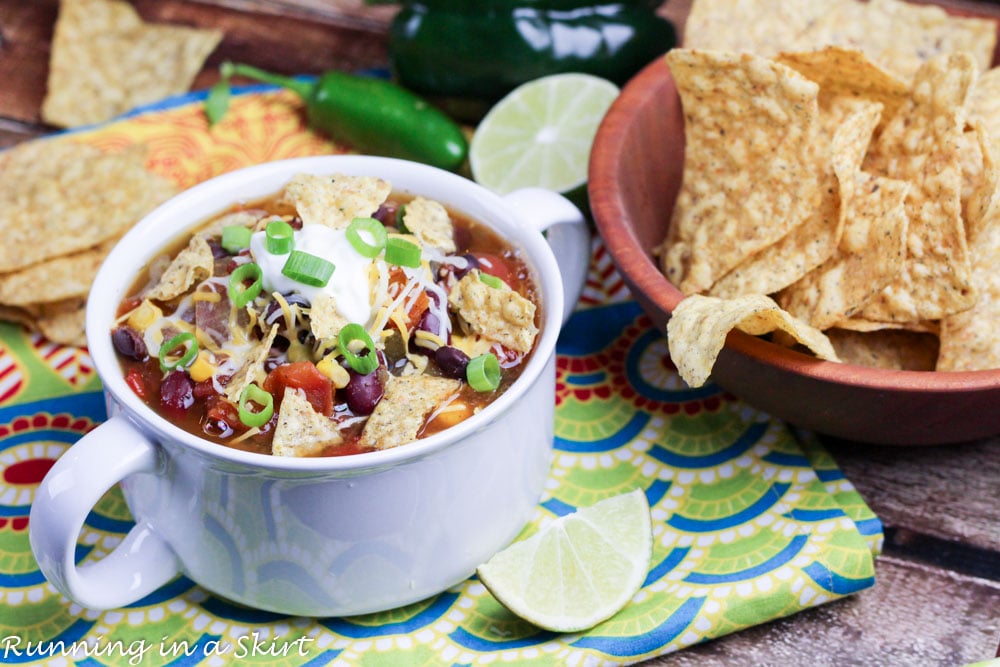 Sadly I didn't have any Halloween candy though, so as soon as I can taste again it's on. What's your favorite kind of Halloween candy?
Drinking…
I'm trying to drink lots of water but it's a struggle with the sore throat. Anyone have any ideas?
Indulging…
I'm completely indulging in any and all photos of my Brother's wedding. The weekend was absolutely epic and I've been loving looking back and reliving the moments.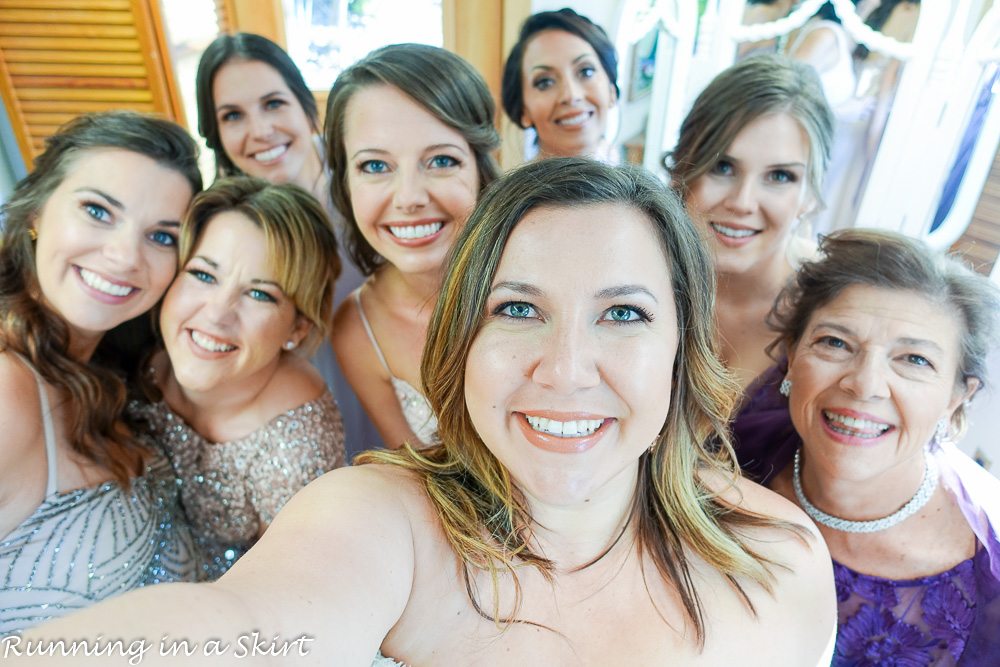 Anticipating...
The next big event in my world is Thanksgiving on Hilton Head Island. I mentioned this before, but the Hubs and I decided to take a year off from hosting and take the party to the beach this year. I'm looking forward to sending some time with the salty air and having a slightly more relaxed weekend this year.
Praying…
To get better? I hope this doesn't sound too selfish, but I've had some bad luck in the past with getting sick and struggling to get better so I'm hoping I can turn this around soon! I sound like a frog again and I'm totally ready to go back to regular life.
Also praying that the Hubs doesn't get sick too!
Thank you so much for reading today and for your kind comments. I'll be back Monday with that post on Louisville and I promise to not go on and on about being sick again. 🙂
I'm linking up with Marvelous Monday & Thinking Out Loud Thursday.
Your turn!
Answer one of the Currently… prompts above