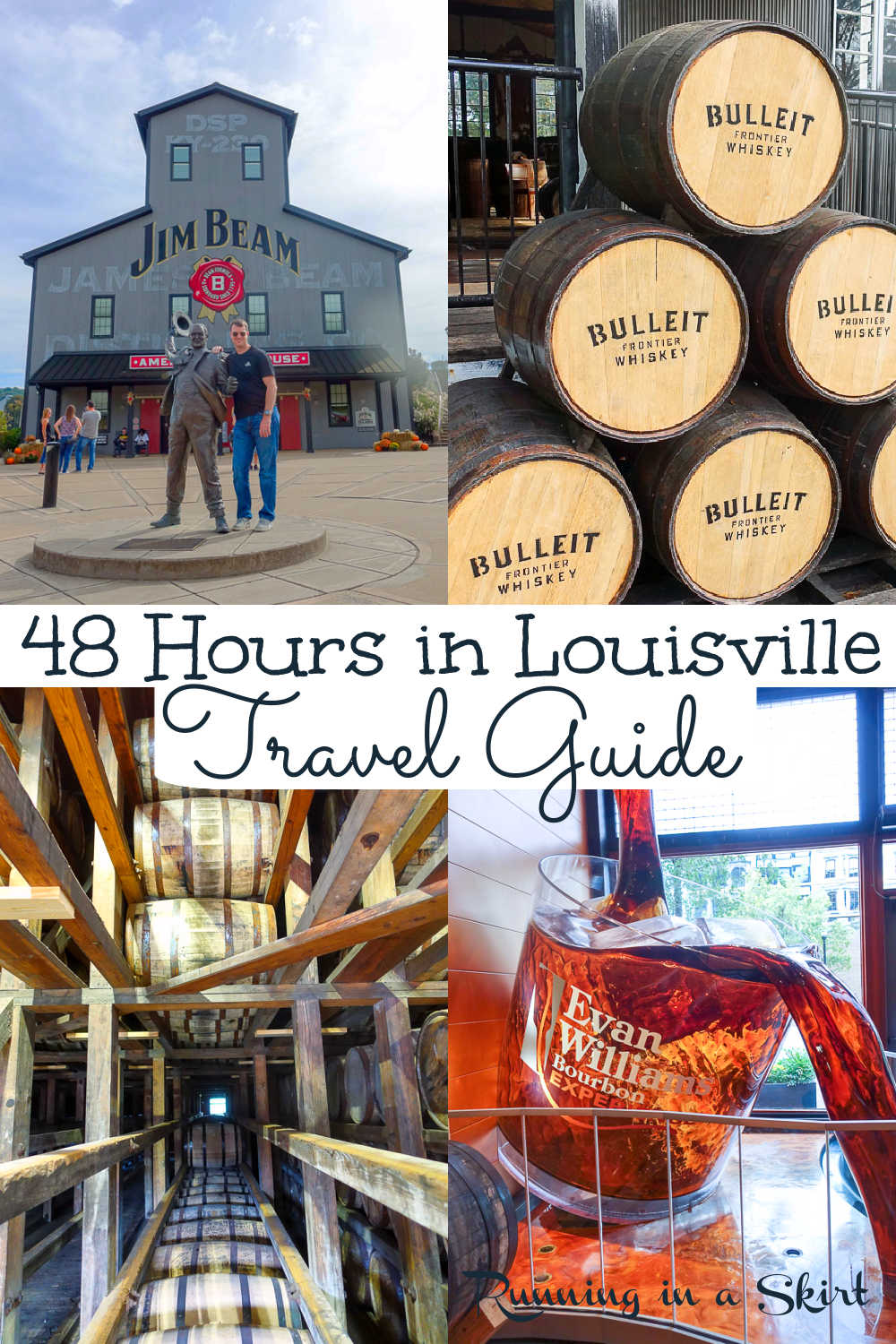 Going to spend 2 days in Louisville? Here's how I packed the best sites, eats and drinks in one weekend.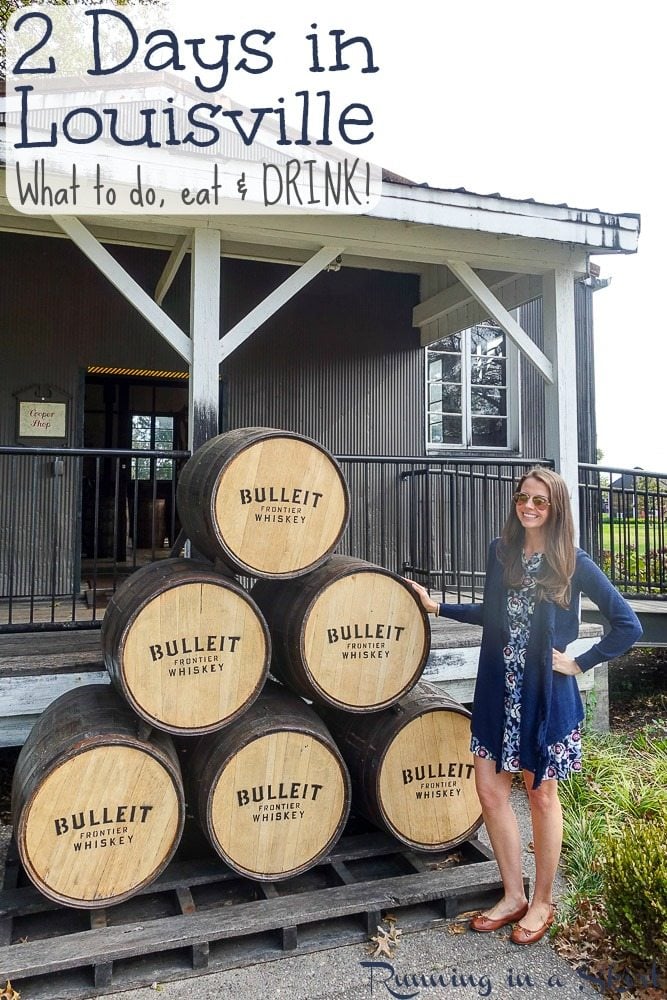 What to Do & Drink in Louisville, Kentucky
Today I'm taking it back to two weekends ago when the Hubs and I spent 2 days in Louisville, Kentucky. He had a business trip in town that started Sunday night so we went early and spent the weekend exploring. He's a bourbon fan, so our goals were to explore some of the nearby distilleries in the countryside. Let's just say... we conquered!
2 Days in Louisville
Saturday
We arrived in Louisville early Saturday and decided our first stop should be a hearty breakfast. The airport we landed at was in the suburbs, so after a quick Yelp search, we decided to stop at First Watch. I was hoping to find something local, but First Watch is one of my favorite Florida chains that we don't have in Asheville. It had great reviews and was a tasty way to kick off our trip.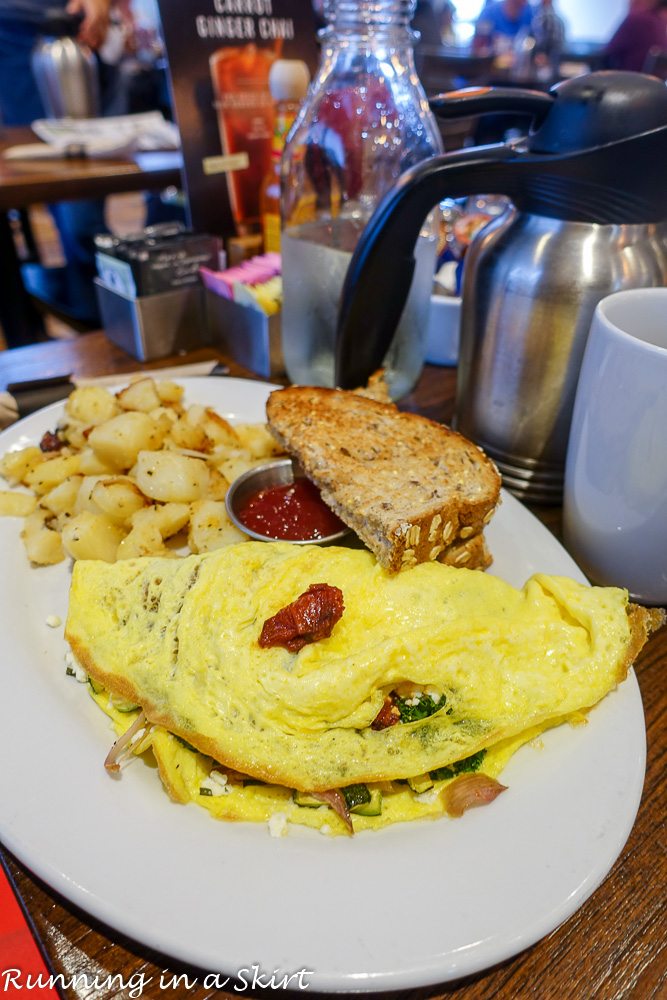 After eating we started to trek out into the beautiful Louisville countryside. The fall color was finally starting to turn and it was really pretty.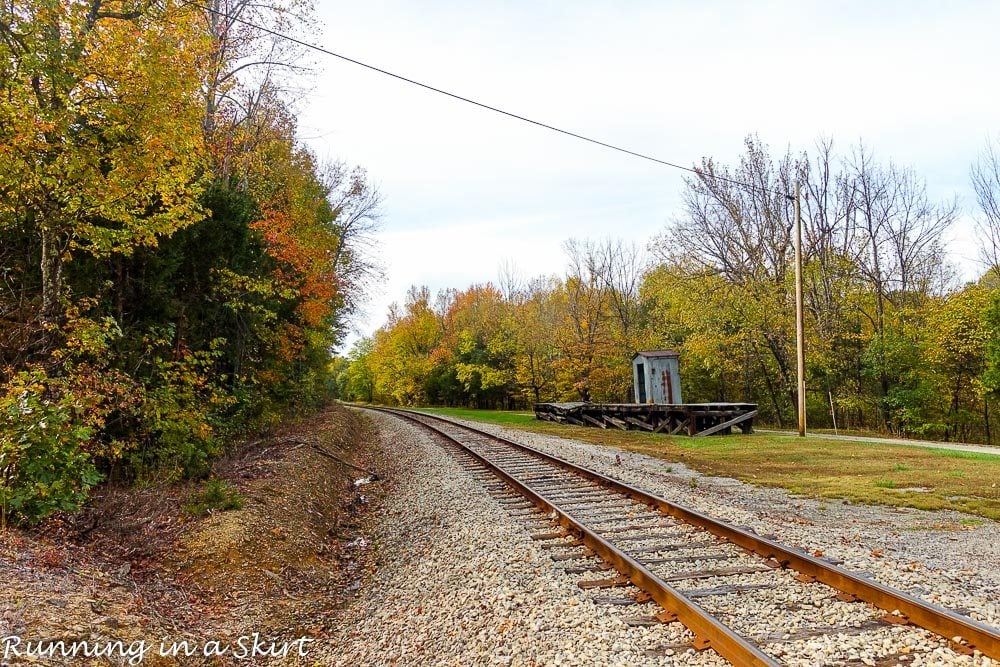 Our first stop was the Jim Beam distillery. Their facility is very large and impressive. We got there and we were easily able to book a tour within the hour.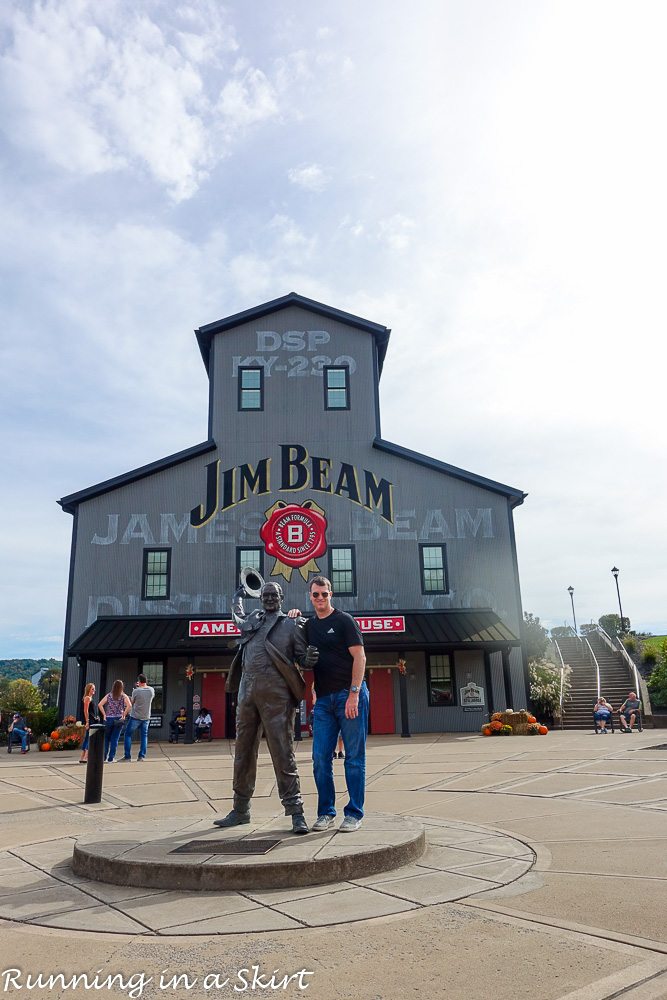 While waiting we shared one of their crafted cocktails and took in the views.
The tour showed how bourbon was made and explained the difference between bourbon and whisky. It was quick and educational. The highlight was a tasting at the end, which the Hubs loved. It was interesting to see how they all did taste a little different according to what was used to make them and how long they aged in the barrel.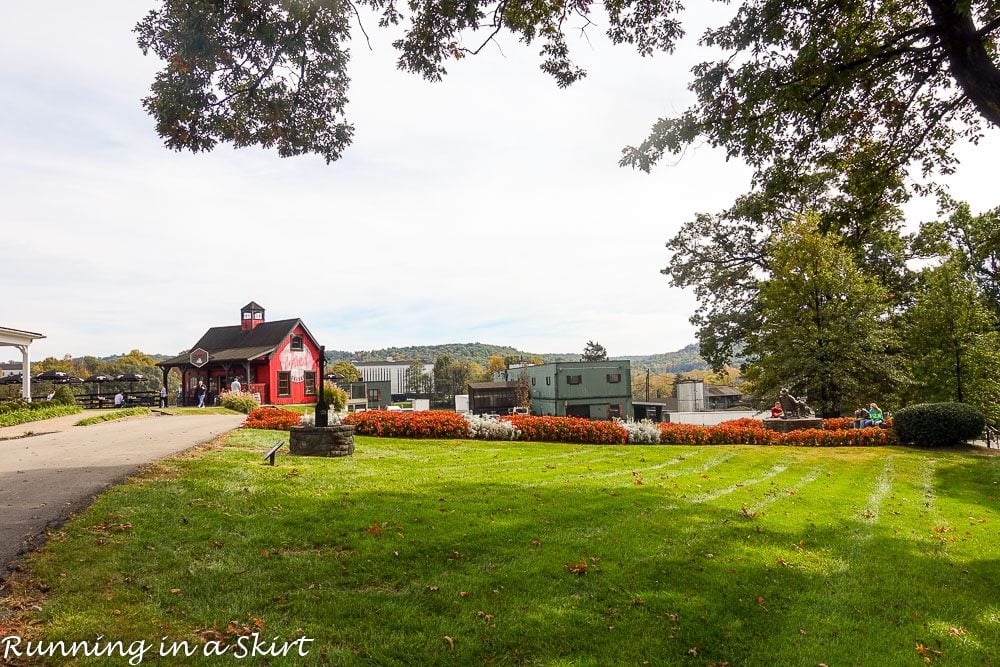 The tastes were very, very small so we felt like we could move onto the next location pretty quickly.
Our next stop was Four Roses. Sadly they had just shut down the last tour of the day, but we did get a look at their tasting room which was nice. If you are going, make sure to look at all of the distillery's hours carefully because they are each only open for a few hours each day.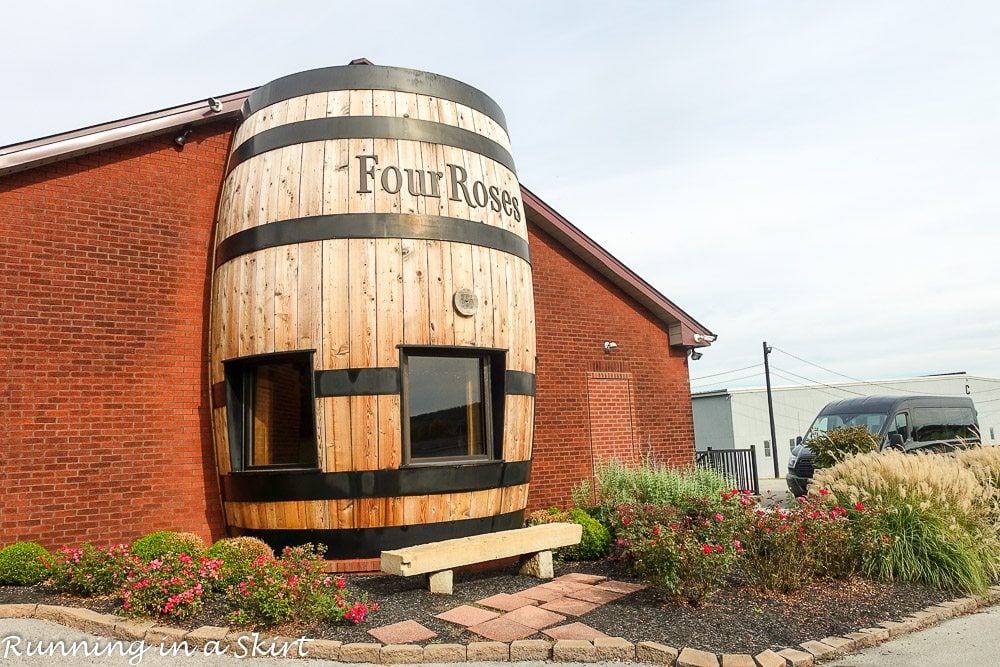 Our next stop was the nearby Heaven Hill and Bourbon Heritage Center. Inside was an interesting museum and another tasting room that was actually inside a huge replica whisky barrel.
While Jim Beam felt more corporate, the folks at Heaven Hill felt very down to earth. The bartender who gave us our tasting could not rave enough about the owners, which is always nice to hear!
After Heaven Hill, we drove back into downtown Louisville to check into our hotel.
To get to dinner we walked through Fourth Street was an area full of bars, restaurants, and live music! It kind of reminded me of a small version of what Pleasure Island used to be like. <--Anyone else growing up in Florida remember what I'm talking about?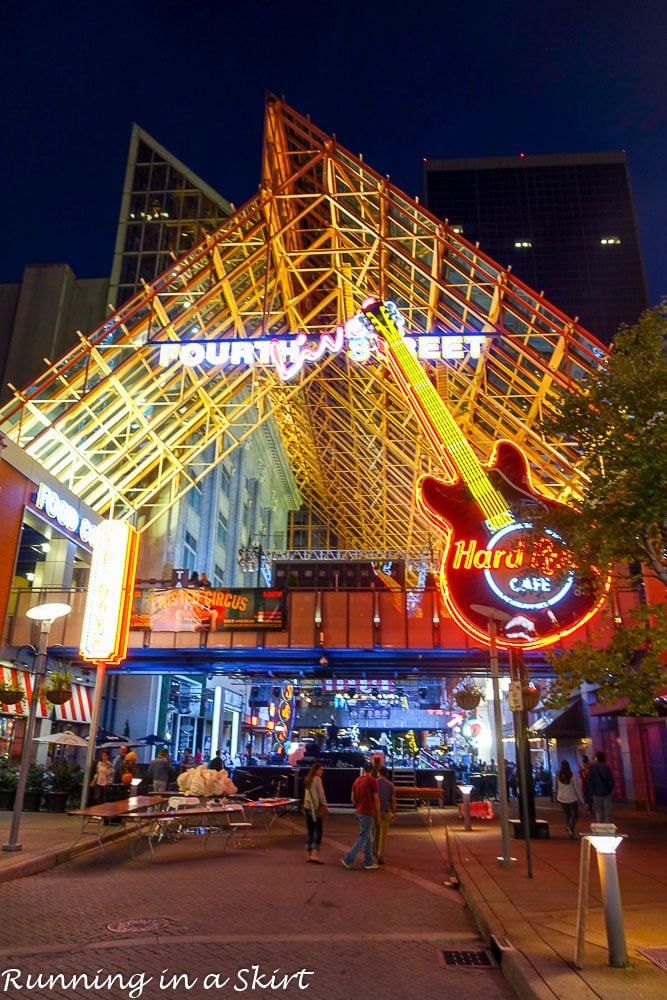 For dinner, I made reservations at Brendon's Catch 23. It had a lot of great reviews so it was an easy pick.
The meal was absolutely memorable and delicious. We started with a King Crab in drawn butter appetizer.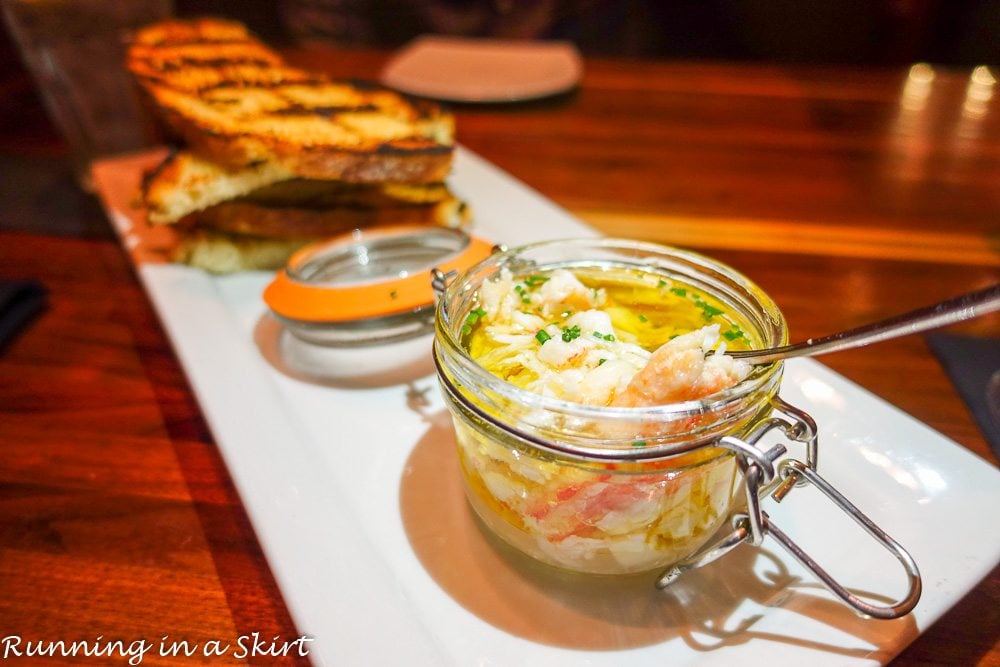 The Hubs ordered a steak and I got this beautiful piece of tuna. It was such a treat and one of the highlights of our trip.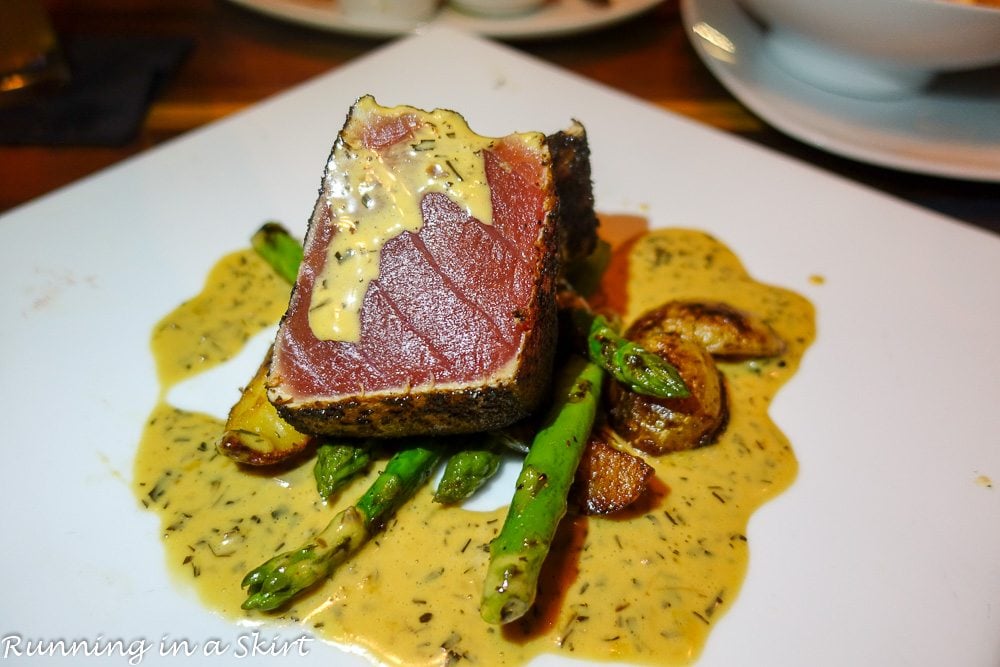 Sunday morning we got up early to go to brunch. We went to Wild Eggs, which was near our hotel.
GUYYYSSSS..... look at this breakfast. These are "Return of the King" stack with banana, chocolate chip, and peanut butter syrup. This is hands down the most indulgent thing I've had in a while and it was worth every bite. I'm going to come up with a healthier version for the blog though. It was LEGIT.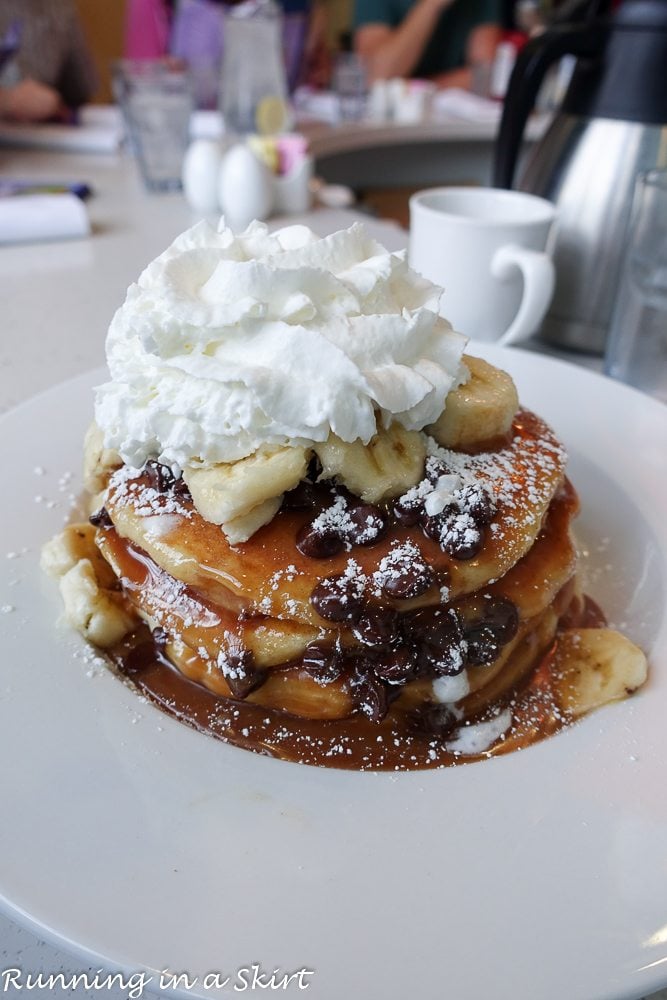 We also shared a Huevos Rancheros, which was also pretty darn special. There was a little bit of a wait, but Wild Eggs is a must stop in Louisville in my opinion.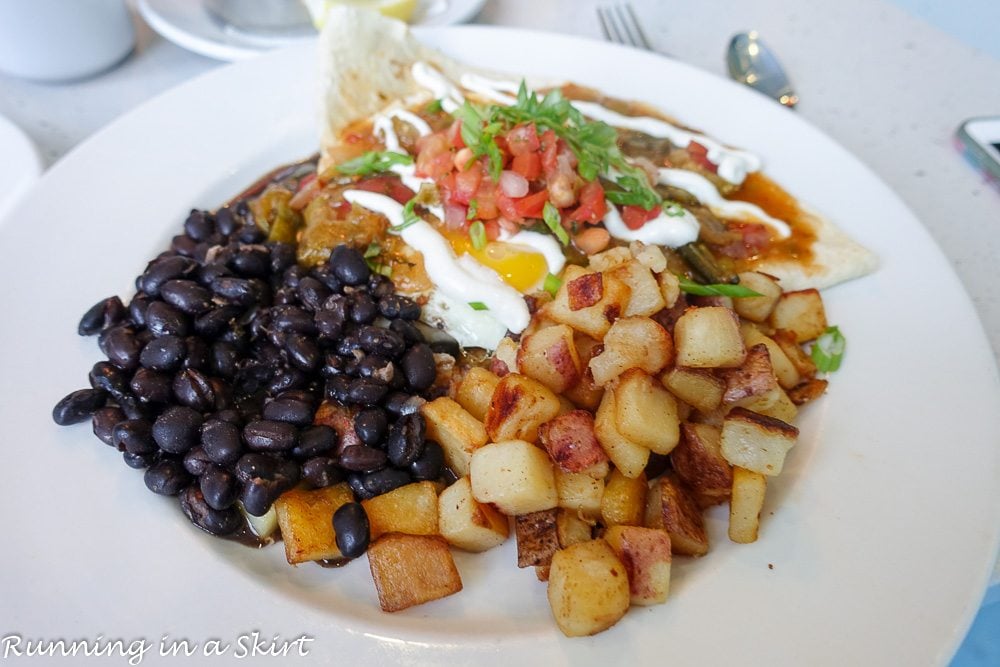 After breakfast, we went to the Louisville Slugger Museum. I had no expectations going into the museum, so I was so pleasantly surprised by how interesting the tour was. We got to watch bats go from trees to finished painted bats, which was fascinating. The Hubs also played baseball, so it was really interesting for both of us.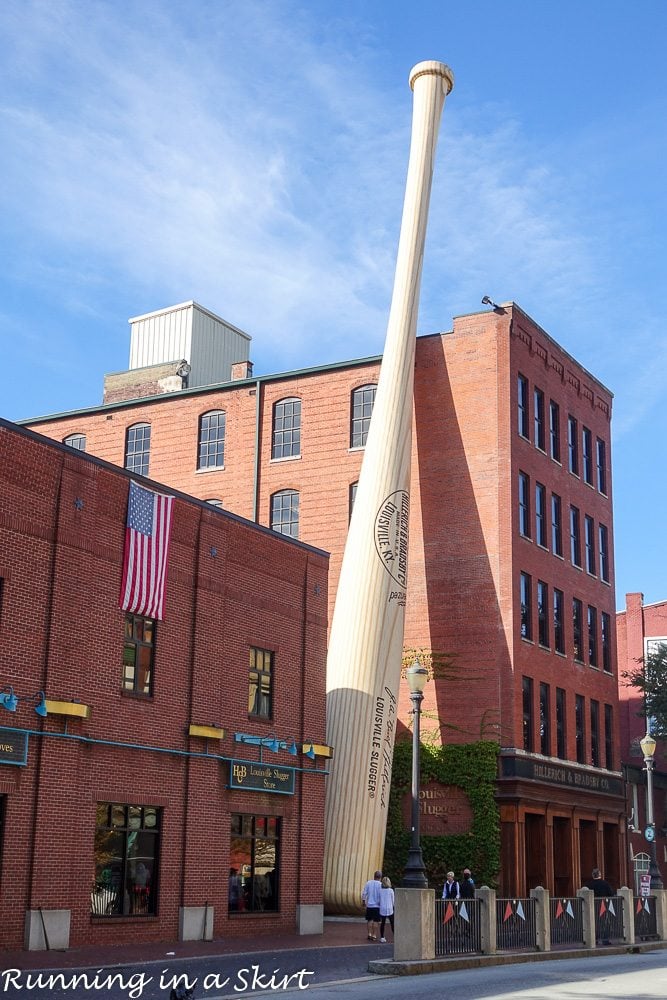 After the museum, it was back to bourbon time!
Our first stop of the day was Angel's Envy. They only have small tours that book early, so we didn't have a slot but we did pick up a bottle for the Hubs. If you are going this is another one I'd plan ahead for but it's downtown, so it's easy to fit into your day.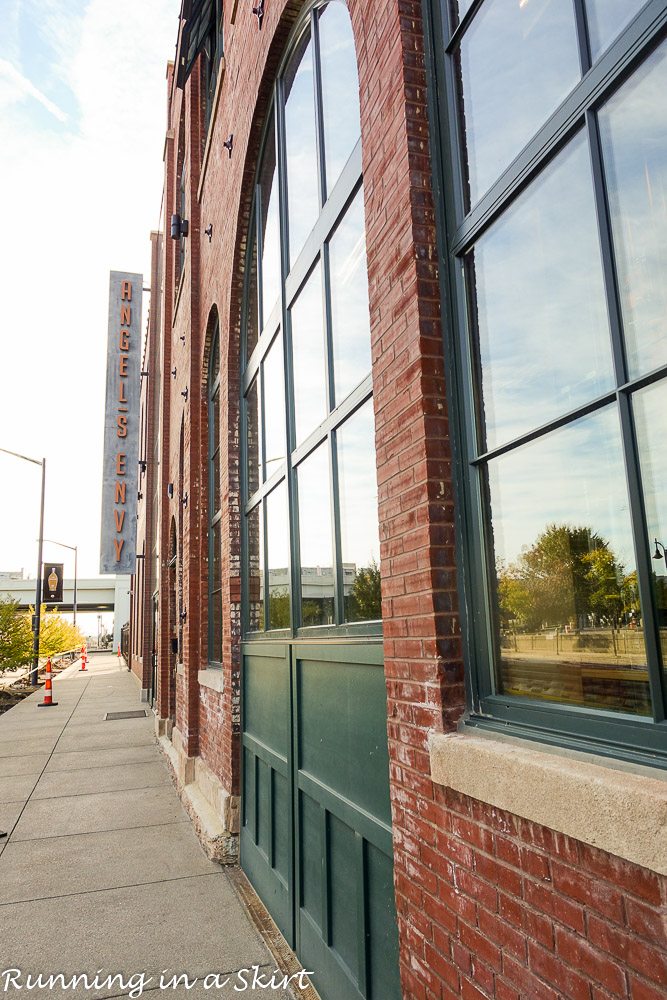 Our next stop took us another 10 minutes back into the suburbs to Bulleit. We booked a tour online that morning.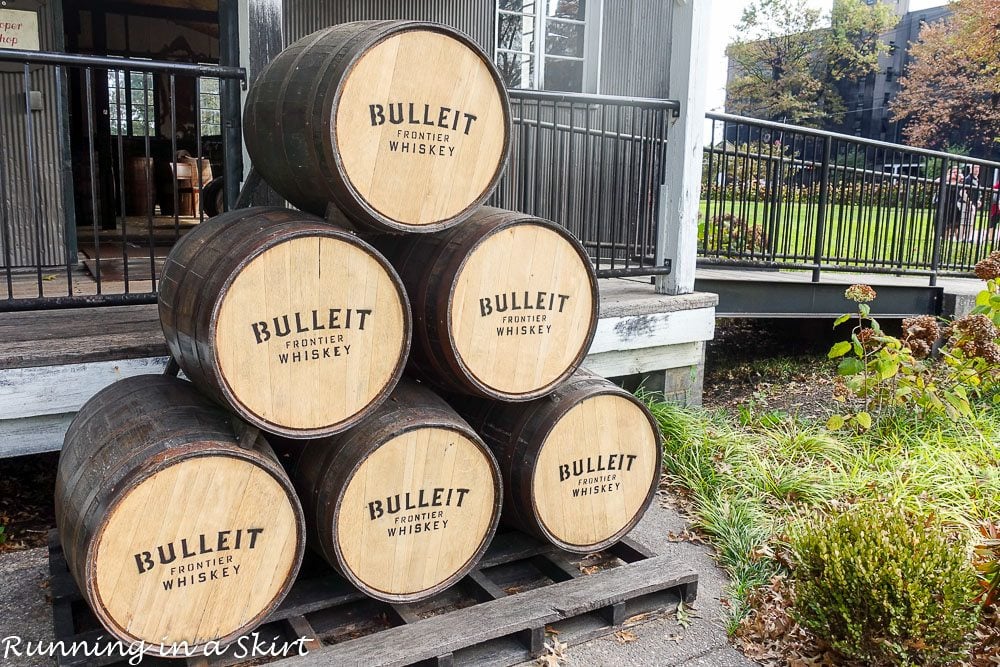 As soon as we pulled onto the grounds we were charmed by kind people with great stories to tell.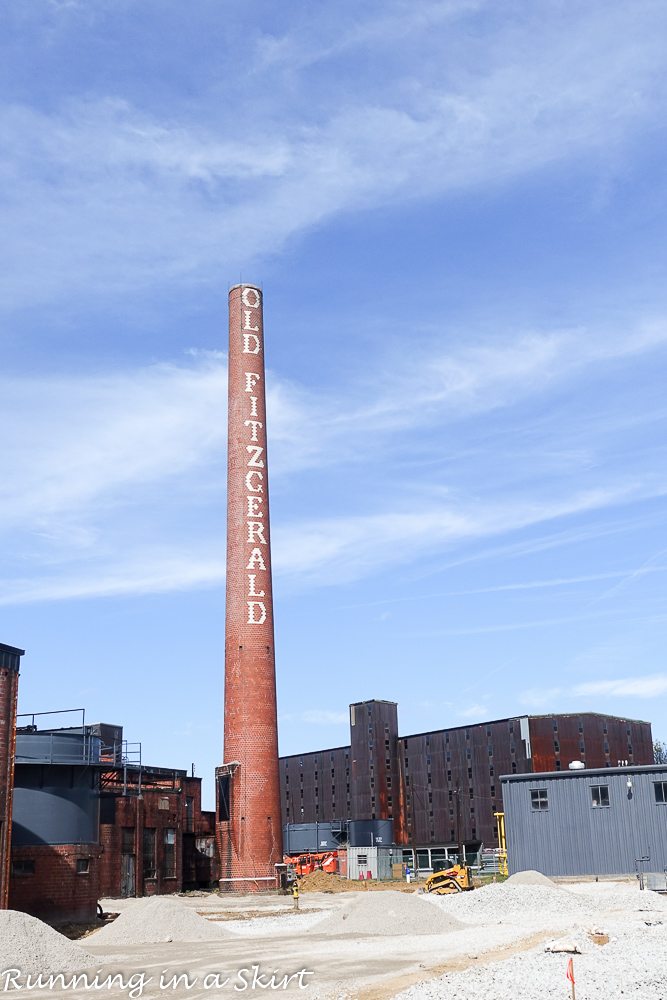 The tour at Bulleit showed us how they took this property which had been abandoned for years and turned it around after bourbon made a resurgence in popularity. The most interesting part was there was actually abandoned bourbon on the property when they bought it and it's now being sold for a lot of money!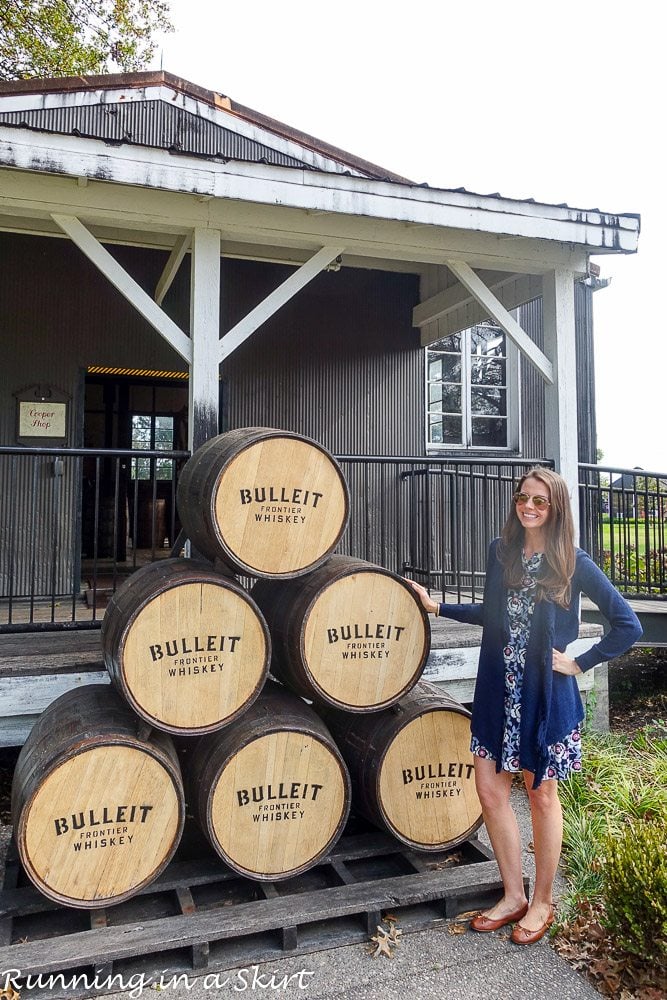 We also got to see inside the huge barn houses where they store the barrels, which was really interesting.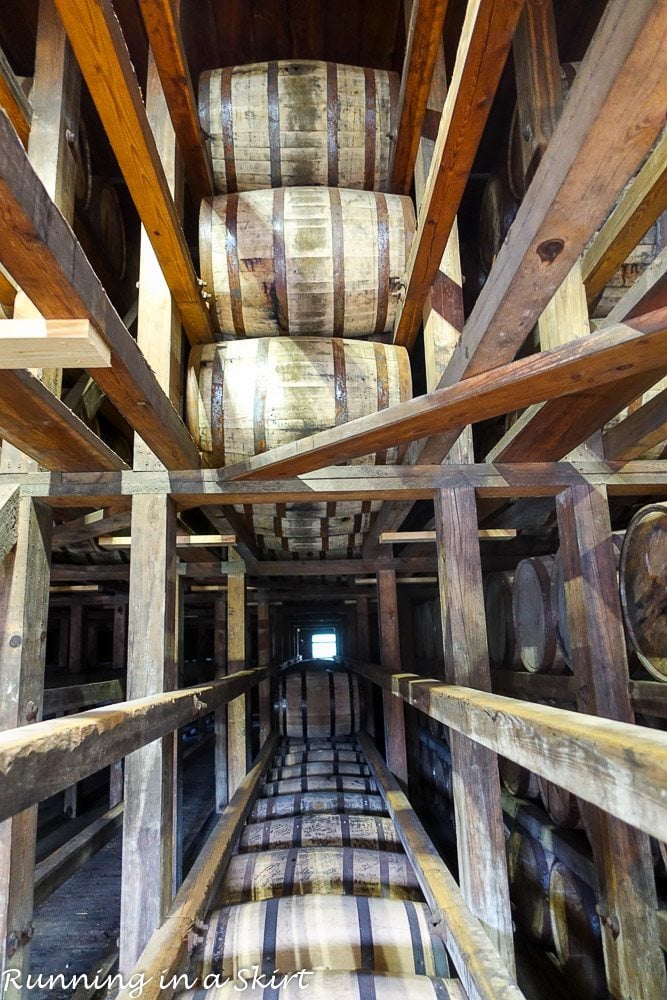 The tasting at Bulleit was probably my favorite. You could tell they really cared about quality and crafting something people love. They were all really passionate about their product too.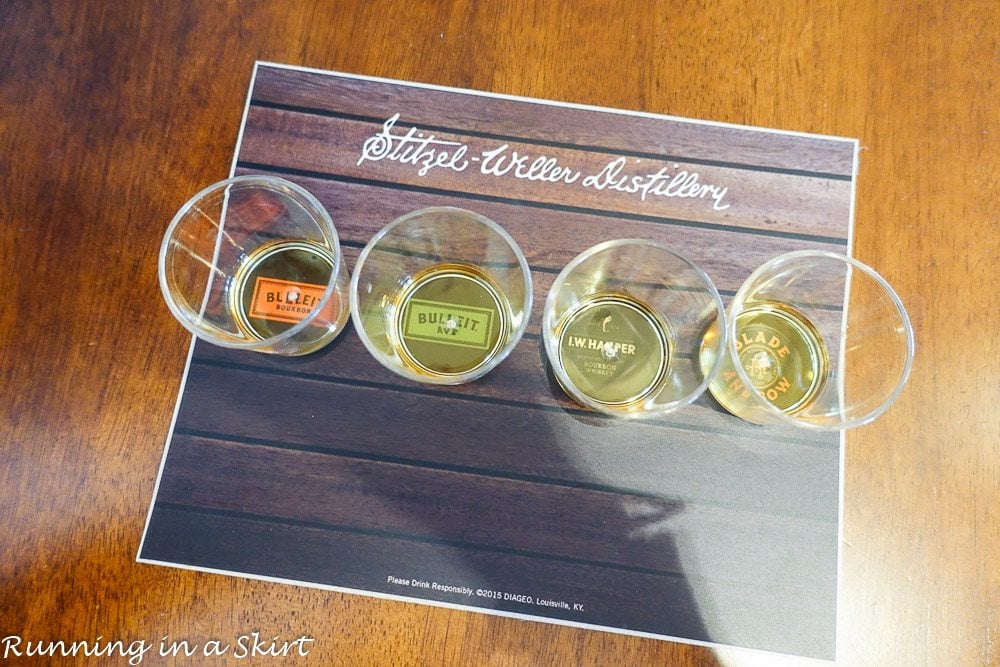 Our tour guide at Bulleit told us that Churchill Downs was just a few miles away, so we drove by and peeked inside. This is another place you can take a tour of, but we opted out that day. It was still exciting just to see it through.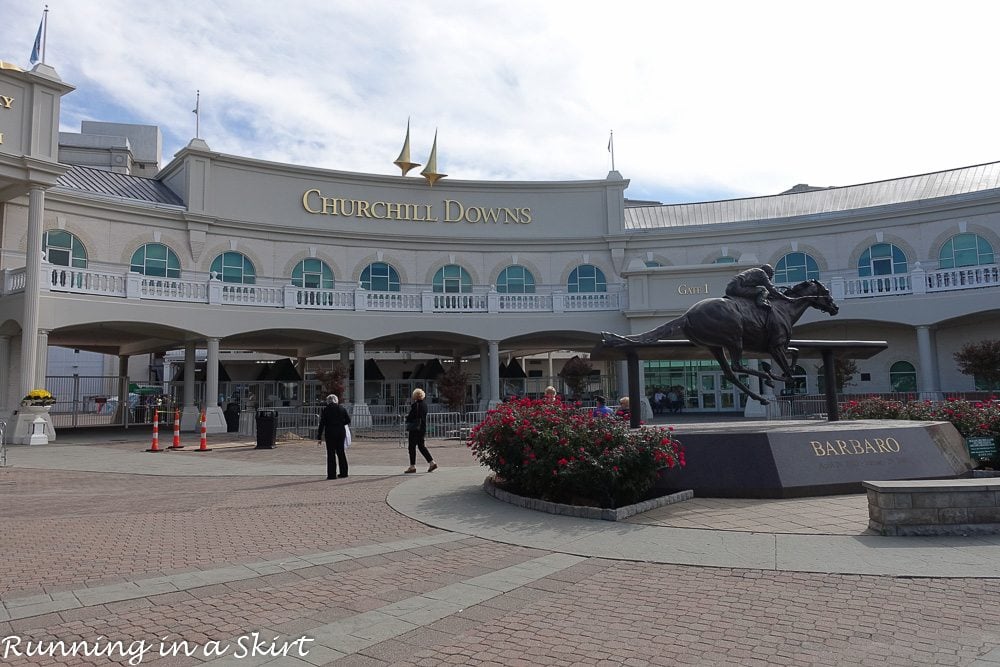 While trying to get back into downtown Louisville we missed an exit and found ourselves on the other side of the river, technically in Indiana.
We decided we could use a small bite to tie of over until the Hubs business dinner and stopped in the Pearl Street Taphouse. What a treat! The staff there was super nice, the decor was charming and we enjoyed our meal.
The Hubs and I shared a pretzel.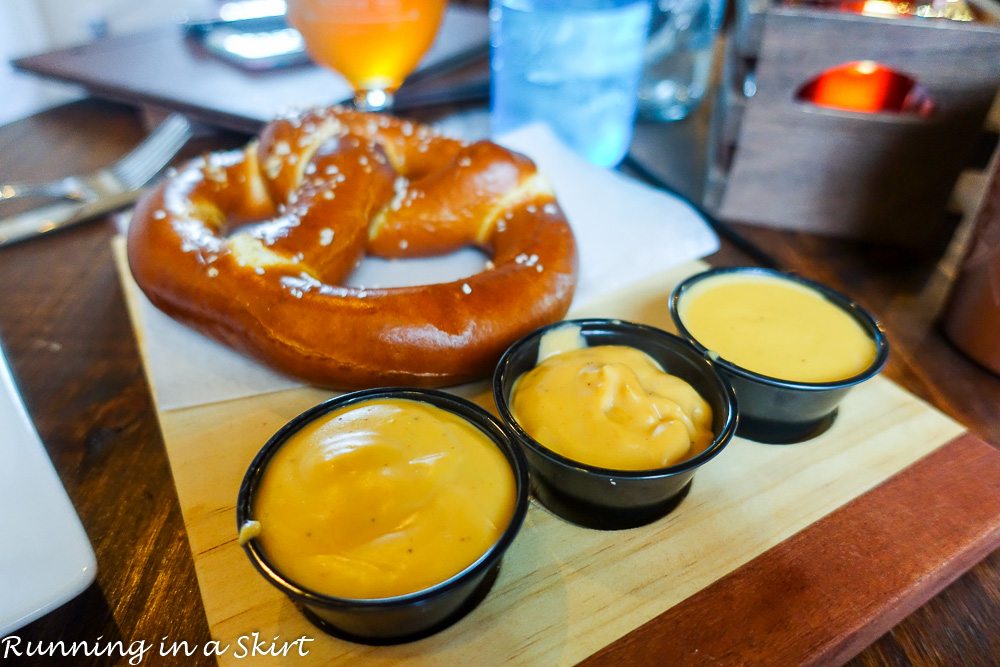 I also got a salad which I really enjoyed.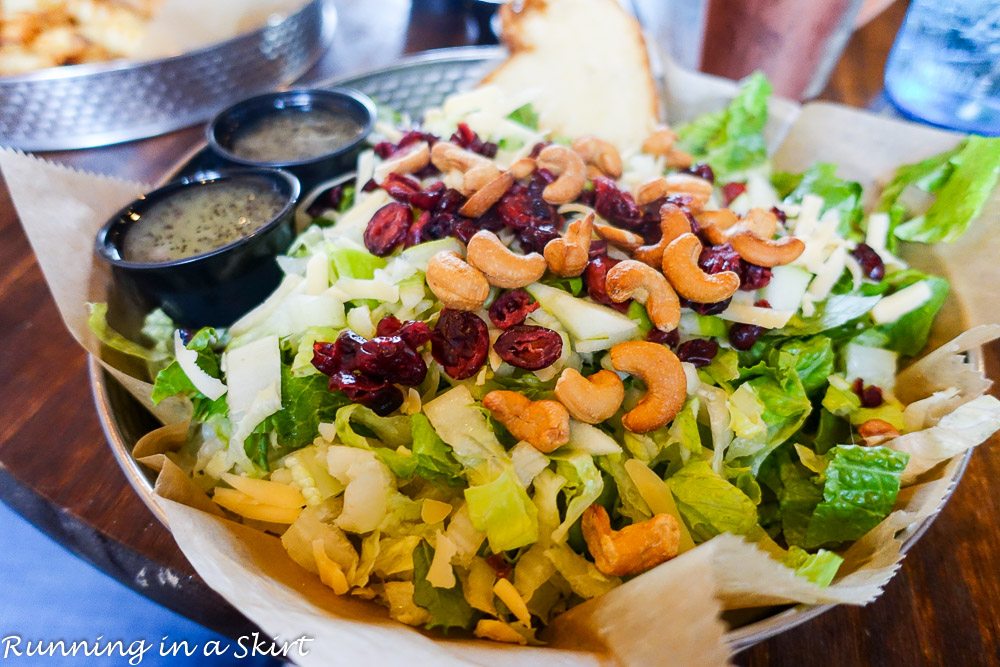 After lunch, we finally found our way back into downtown Louisville for the last stop on our tour, Evan Williams. They had a shop on Whiskey Row.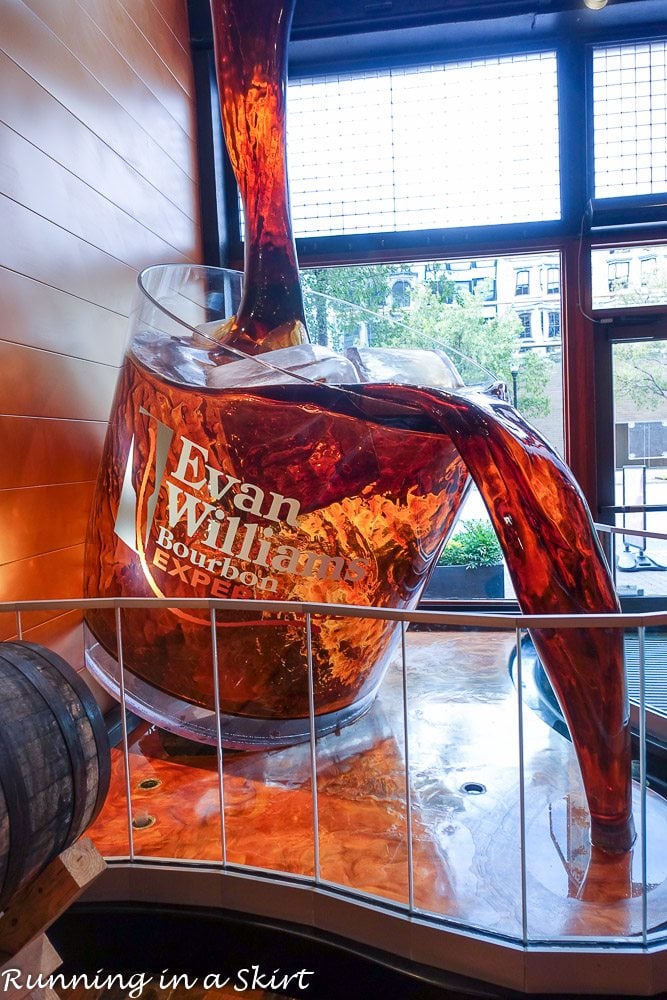 The Hubs booked their "Speakeasy" tour but neither of us knew much about it going in. We were so surprised when we were taken into the cellar and got to go through a old-fashioned speakeasy door.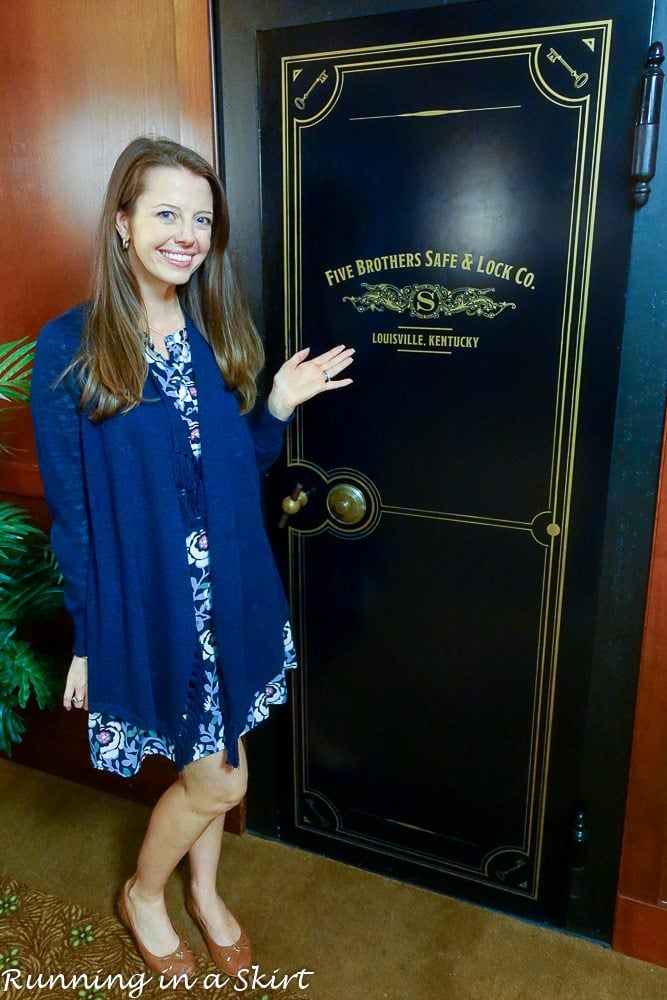 Inside the host was in character and pretended we were still in prohibition the entire time. He shared lots of great history about downtown Louisville, the distillery and shared another tasting. It was the most fun experience we had in our 2 days in Louisville.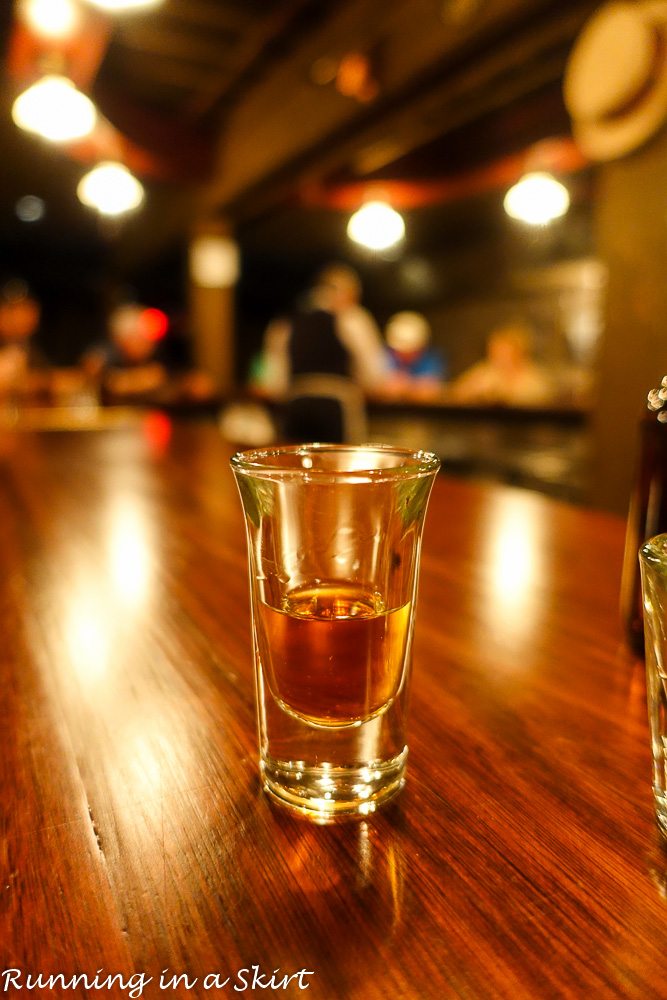 After our tasting, we went back to the hotel to meet up with the Hubs group for his business meetings. But I think we made the most out of our short 2 days in Louisville!
Bourbon and Bourbon tours are super popular now and there is a lot of interest in doing the bourbon trail, so if you go make sure to schedule your time and tours in advance. We winged it, but it would have been able to see even more with a little more planning.
Like this post about 2 days in Louisville?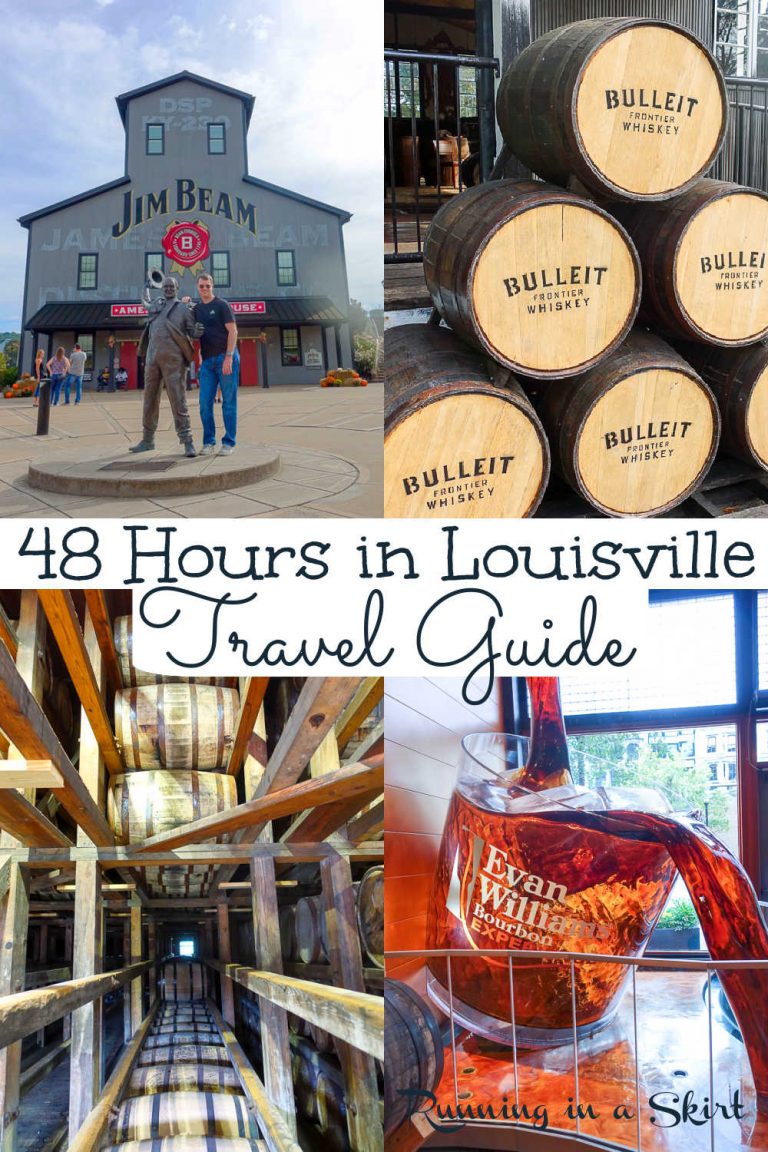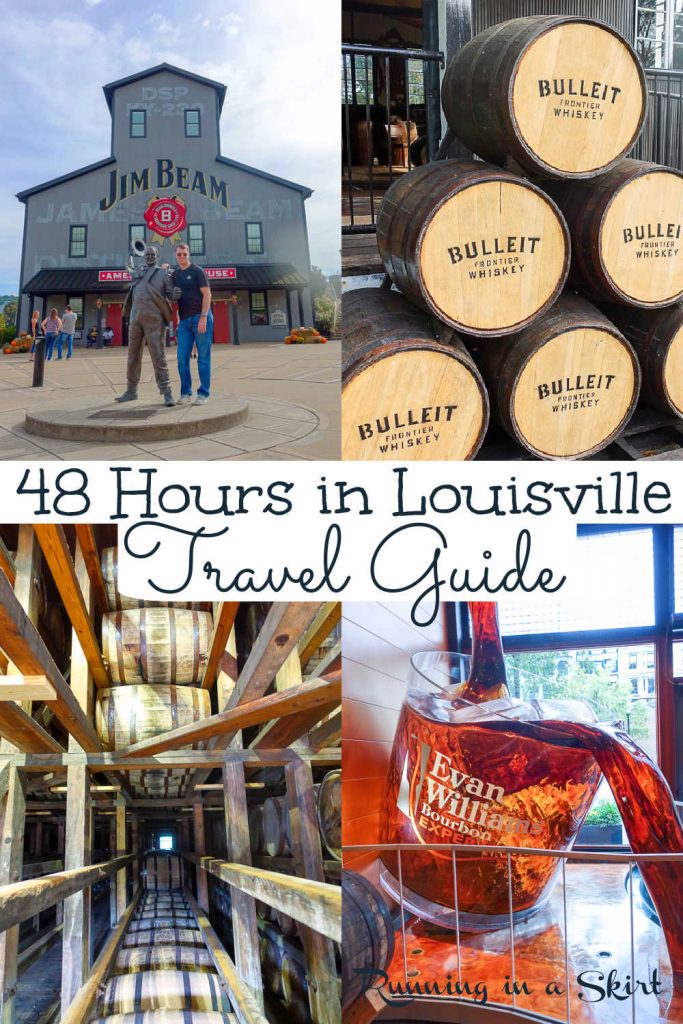 Thanks for stopping by today! Come back tomorrow for my best Vegetarian Thanksgiving Menu.
Your turn!
Do you like bourbon?
Have you ever been to Louisville?