Feel like life is overwhelming sometimes? Try my 3 Mindful & Simple Ways to De-stress.
I'd like to thank my friends at Mirum for sponsoring this post. As always all opinions are my own and thank you for supporting companies that support Running in a Skirt.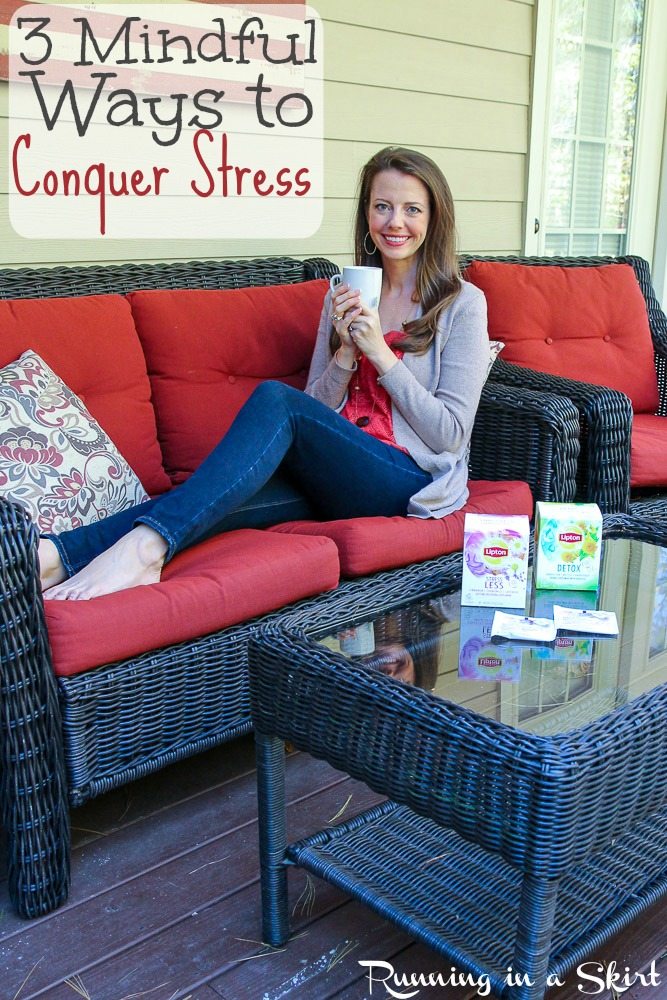 Hi everyone,
I'm finally starting to feel somewhat human again after last week's sickness. I think it will be awhile before I'm back to 100%, but I'm glad to be off the couch. Taking an unplanned week off life meant I had all sorts of stuff piled up for me this week. The house was a disaster, I had no food in the fridge and enough blog projects to keep me busy for a while. Needless to say I woke up Monday feeling super stressed, anxious and overwhelmed. I needed to find some simple ways to de-stress.
With the holiday season bearing down on us and life already feeling more hectic, I'm sure many of you have had those stressful moments as well. As part of my ongoing journey to be the healthiest version of me, I've been trying to find ways to cope with those stressed out and anxious feelings I know too well. There are 3 mindful simple ways to de-stress I've been using that have been working for me and I thought they just might help some of you too.
Here's those 3 steps I did to manage my stress and I hope you'll give them a try the next time you're feeling the way I was Monday...
3 Mindful Simple Ways to Destress
Brew a Cup of Tea
As Ms. Pott's says in Beauty and the Beast, "Sometimes all you need to feel better is a warm cup of tea."
As you guys know I'm a huge tea fan and find lots of comfort in a warm beverage, especially this time of year. Even if I have a million things to do it can help to take the time to brew a comforting cup of tea that feels instantly calming. Remember our stress level is mainly made up of attitude toward what we have to do, so if you can change your attitude even a little it can help your stress.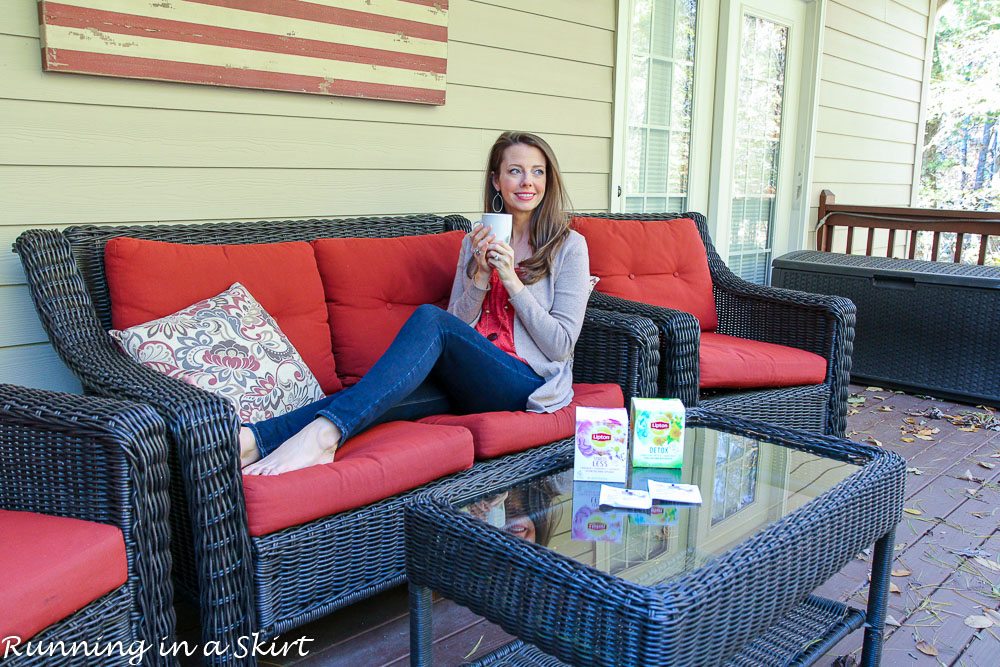 I recently learned about two new herbal teas from Lipton. They have carefully selected botanicals that are blended with essential oils that make each cup delicious.
Stress Less is a delicious blend of cinnamon, chamomile and lavender.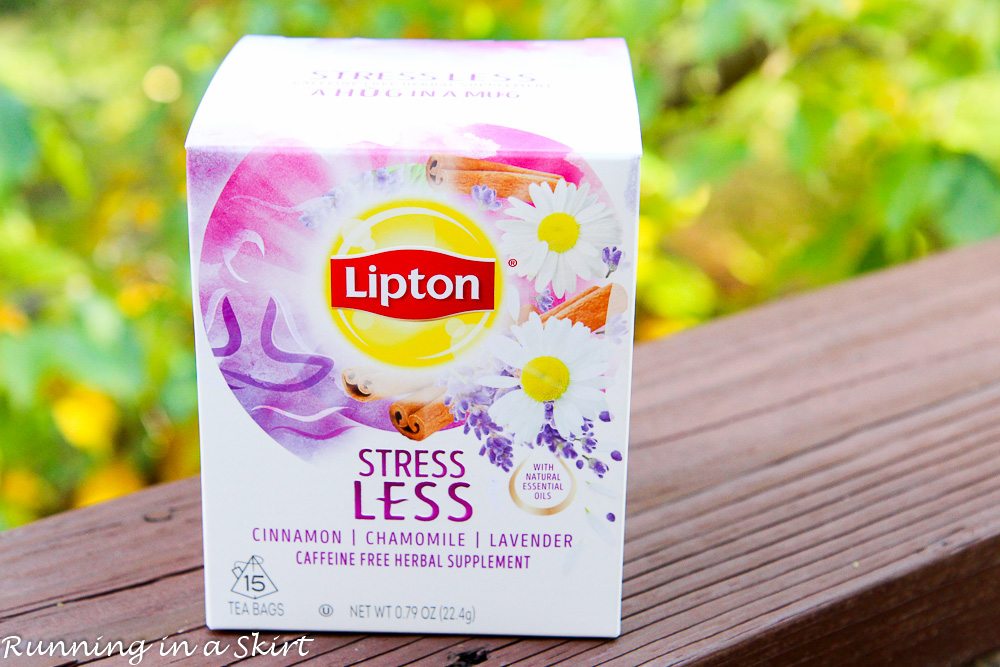 It's caffeine free so it's perfect for anytime of day. It's a comforting, cozy herbal infusion that helps you unwind. ***

As the adorable box says... it's literally a "hug in a mug!" Everytime I open this box it makes me smile.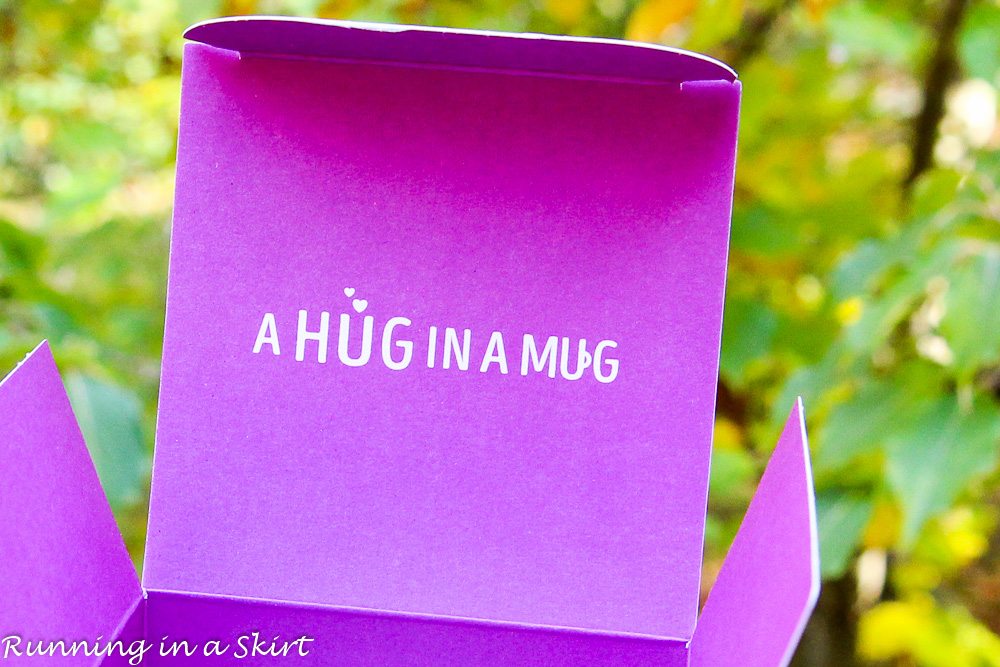 Lipton also has a new Detox Tea which is a blend of dandelion, nettle, grapefruit Herbal Supplement with Green Tea. Green tea has some caffeine, so it can be a great way to start you day.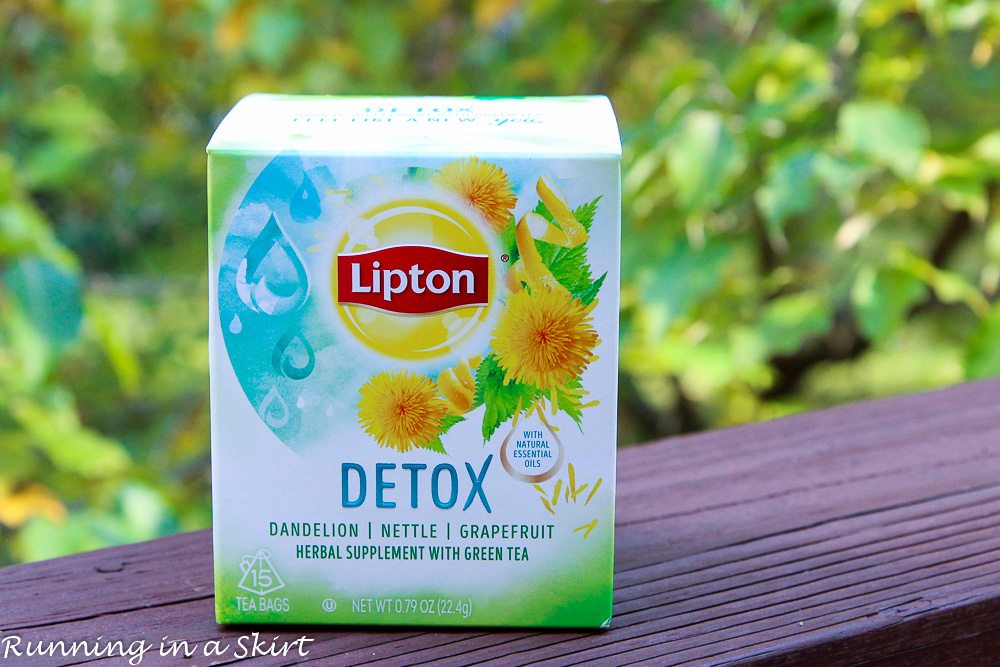 This herbal and green tea infusion is the perfect companion to clean eating. *** It tastes amazing and gives me just a small boost of energy.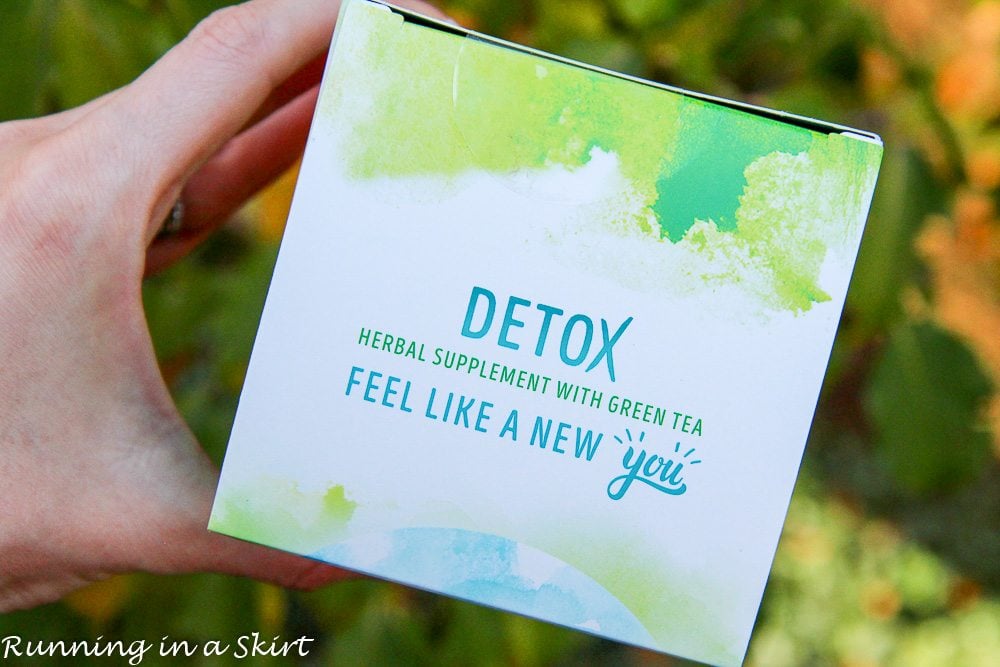 There are lots of teas to choose from these days, but I love the price and flavor of these two from Lipton so much!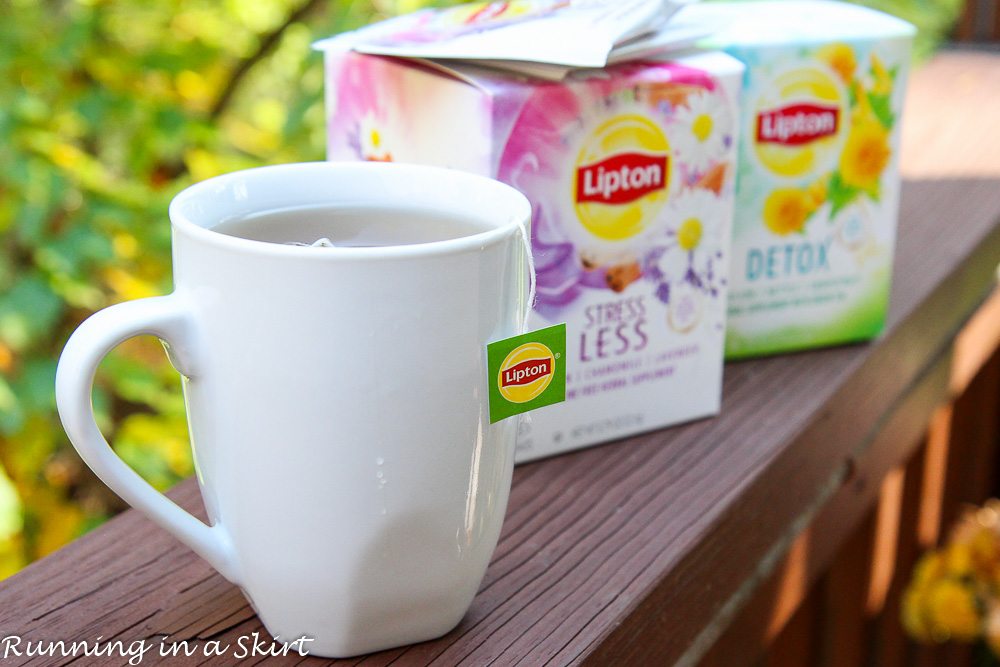 Plus taking a few minutes to enjoy a cup of Lipton Herbal Tea Stress Less or Detox is a perfect first step to conquer those stressful feelings.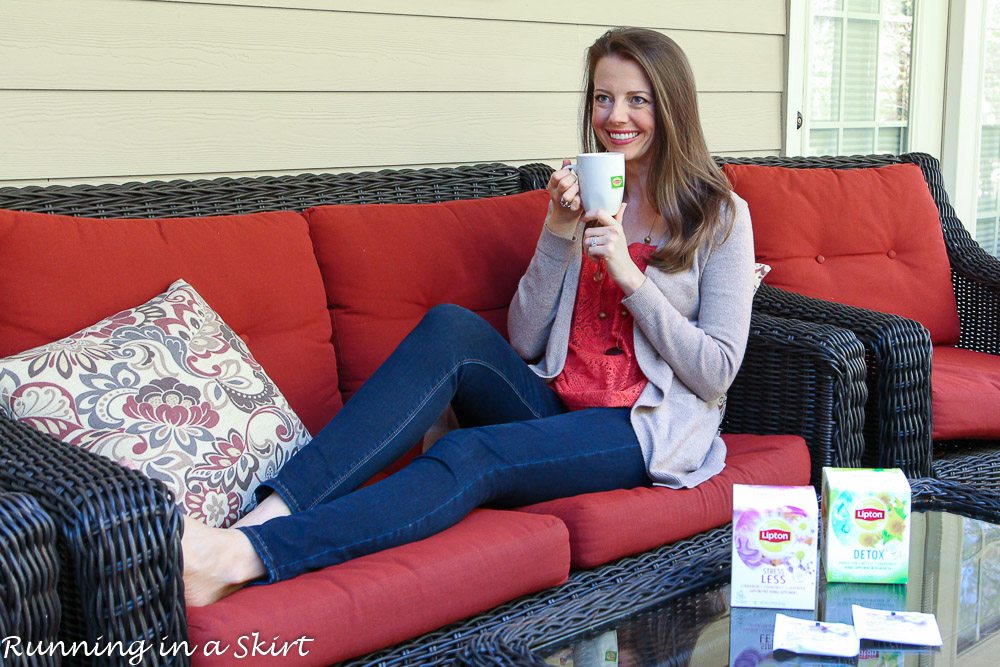 5 Minute Meditation
It may seem counterintuitive to take a small break when you have so much to do, but a small 5 minute mindful meditation can really reset those nerves. After the tea has calmed your mind put your phone in airplane mode, sit calmly and close your eyes. Continue to calm your mind by slowing your breath to be light and smooth. Try to let all the stressful thoughts go and just let them be. Let yourself smile and be peaceful and relaxed. Try to put any negative thoughts that pop into your mind away. Even if you aren't an expert at the process just trying can bring you positive, calming effects and can be one of the most effective simple ways to de-stress.
Manage Your List & Let Go
Now that you've calmed your mind, it's time to actually tackle the work that is stressing you out!
The first thing I do is make a list of what needs to get done. Making a list helps my Type A personality feel better and allows me to manage what has to be done.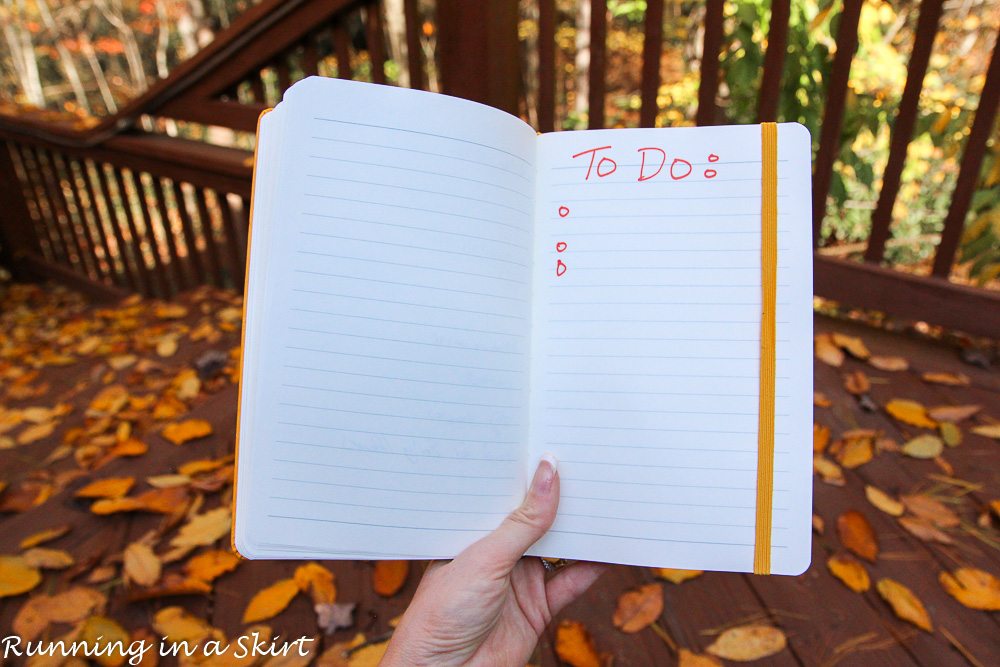 One thing I've been doing lately is to look long and hard at the list and if I'm feeling a lot of pressure decide up front if there is something I can let go. Often times there are things I think NEED to get done when really I just WANT to get them done. Being mindful of your time is one of the biggest things you can do to help yourself. This is your permission to let some of those things go. And if you can't let them go can you delegate them? We are often our own worst enemies when it comes to having too much to do.
For example, I normally love to on Monday's meal plan, go to the grocery store and shop for the week. This Monday I was still not feeling great and I knew just going to the store would probably wipe me out, so I asked the Hubs to help me. Instead of making complicated meals this week I had him pick up some grab and go options and call it a day. It's not ideal or something that I do all of the time, but it's ok to let even the meal planning go sometimes. I know next week I'll pick up where I left off.
The most mindful thing you can do it help yourself de-stress is to let go of feeling like you need to do everything and prioritize what actually has to get done. These simple ways to de-stress can make what you have to do not seem as hard.
Don't forget to check out Lipton Herbal Teas two new blends, Stress Less and Detox! I love them and I think you will too.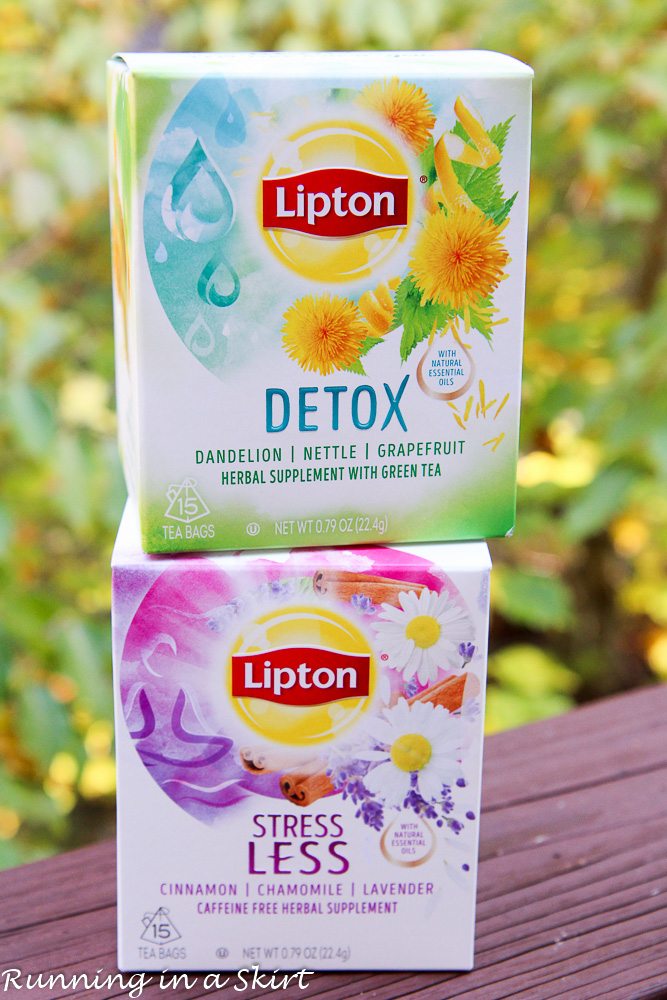 You can get the teas at Kroger. From now until the 29th of November the Stress Less and Detox Tea is on sale for on;y $2.00 a box!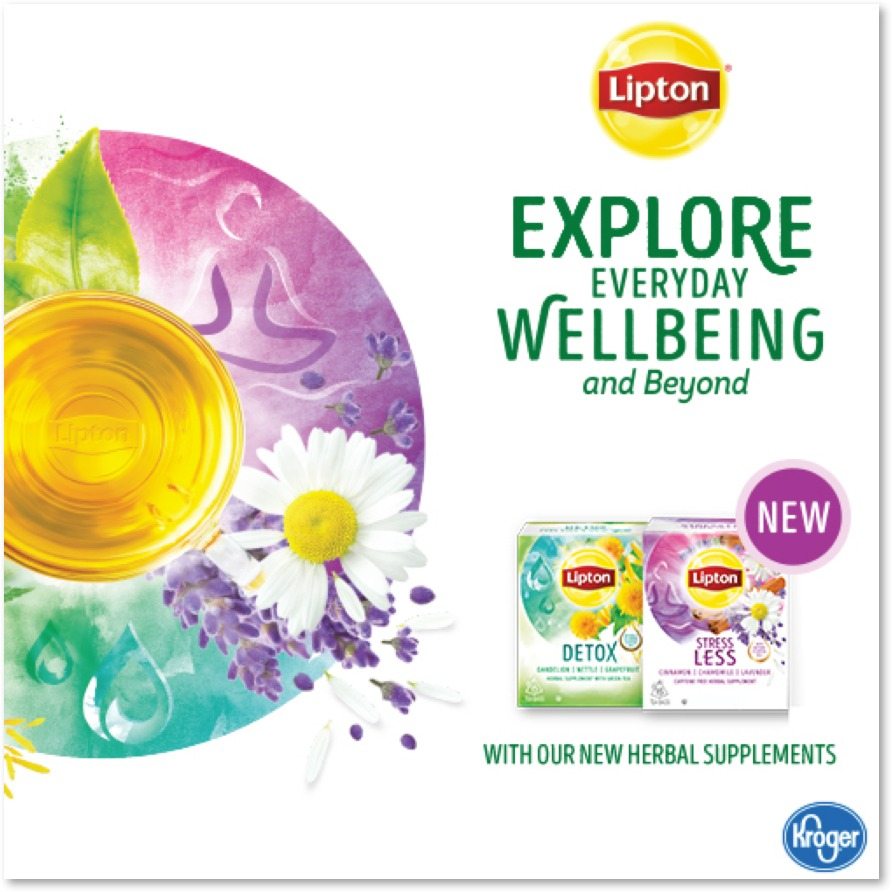 *** These statements have not been evaluated by the FDA. This product is not intended to diagnose, cure or prevent disease."
Like this post about simple ways to de-stress? Pin this to your favorite Pinterest Board!


Your turn!
Head HERE and let me know which type of tea you'd like to try.
How do you de-stress?