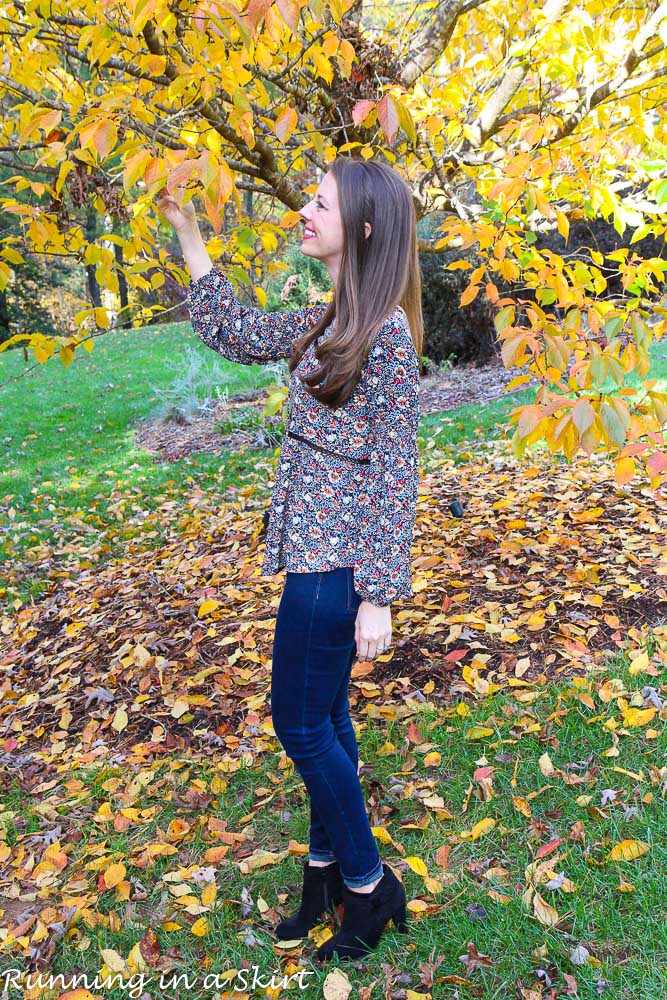 Happy Fashion Friday!
I hope y'all had a nice week. I'm finally feeling nearly better and have a fun dinner planned out tonight at The Blackbird in downtown Asheville. I'll post about it on Instagram Stories later today. I'm also hoping to finally get to run again. I've had a lingering cough that I haven't wanted to mess with, but it's finally starting to taper off.
Here's what you might have missed this week....
It's been a beautiful week in Asheville. Since it had been so warm this fall the leaves were really late to change and finally popped last weekend! After weeks of looking downright dull the area started looking like a fall postcard.
I decided this gorgeous yellow tree would be the perfect backdrop to share one of new shirts.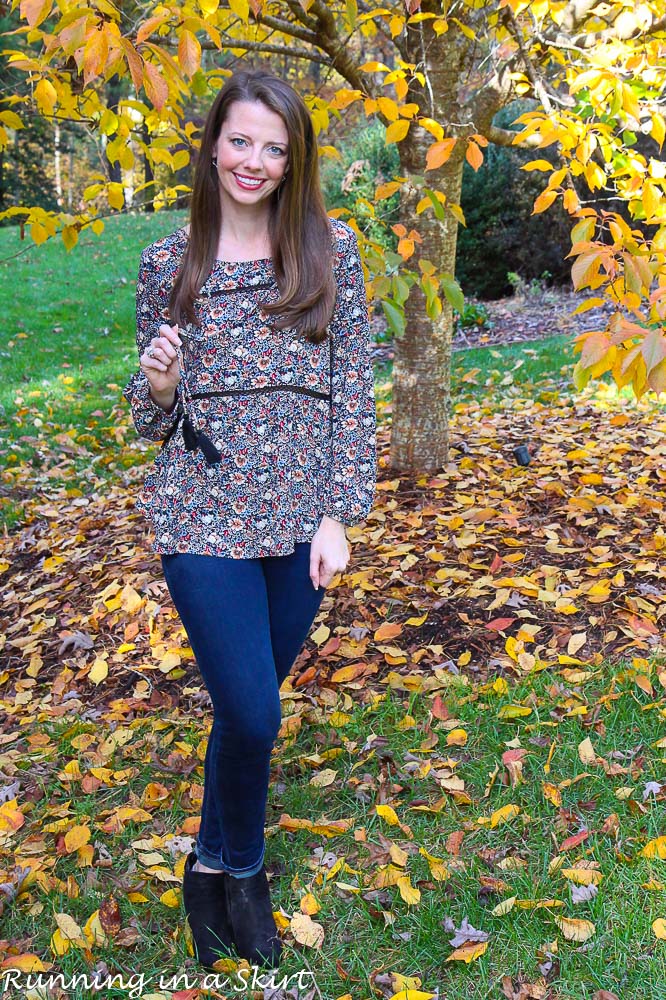 I picked up this blouse at Target. I had the best luck this fall with finding cute shirts there. This one is less than $30 and is still available online.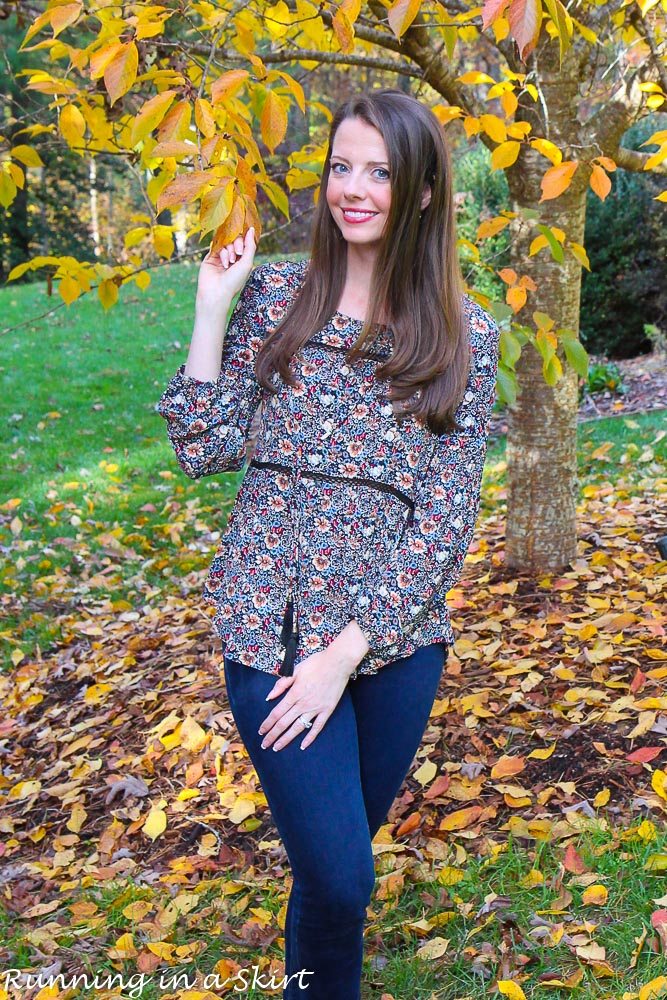 I like that it has full length sleeves for when it turns cooler and a fun tassel that kind of works like a built in necklace. The floral pattern is also right on trend for this fall and the colors are universally flattering. The cut of this shirt is also really easy to wear.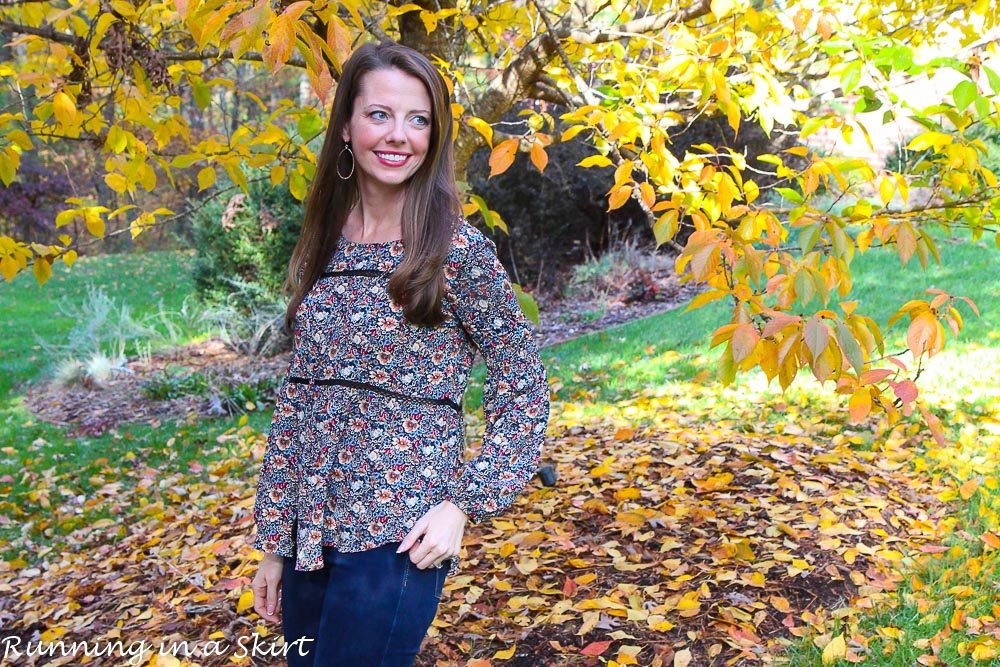 I paired it with my favorite jeans and suede black booties for a cute look that will work for fall and transitioning into winter. I even think this would be an adorable shirt to wear to Thanksgiving dinner this year.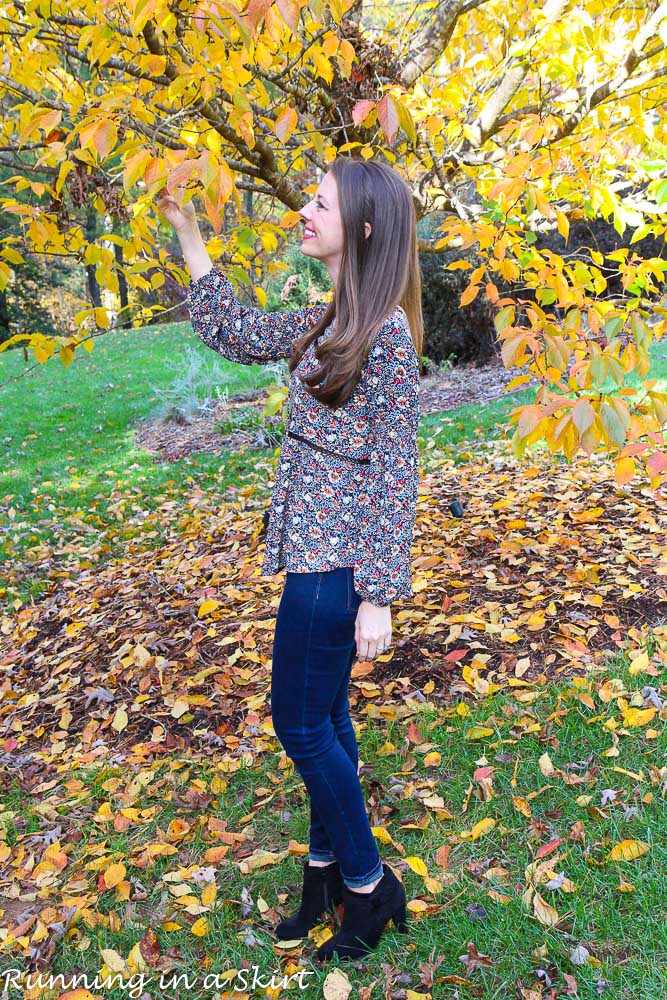 As always, I share these looks to give you a little fashion inspiration and to help you with your shopping! You can buy the same outfits through the links below. 🙂
Shop the Look:
Knox Rose Smocked Floral Tie Shirt
Suede Booties, similar HERE
Your turn!
What are you doing this weekend?
This post is not sponsored, but contains affiliate links. I do make a small commission for clicks and purchases. It cost you nothing. Thank you for supporting Running in a Skirt.
I'm linking up with: Nicole for the Fit and Fashionable, Jolynne Shane for Fashion Friday, Turning Heads Tuesday. Thank you so much for the lovely linkup ladies