Hate wasting groceries and wondering how to make your produce last longer? Here's my favorite way to keep veggies fresh! Keep reading for your chance to win your own Rubbermaid FreshWorks Produce Saver!
I'd like to thank my friends at Rubbermaid for sponsoring this post! As always, all opinions are my own and thank you for supporting companies who support Running in a Skirt.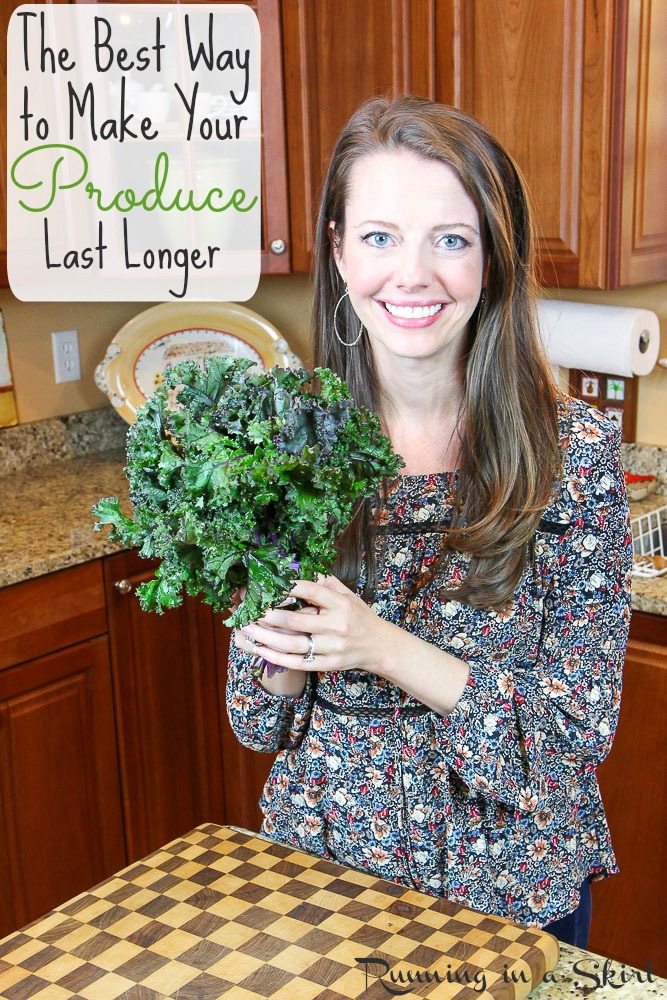 Hi guys!
I try to be efficient with my time and I like to do my grocery shopping for a week or two all at once. When I go I get way too excited in the produce aisle. I'll walk around picking up piles of green greens, fruit and vegetables to fill my cart planning all the beautiful things I'm going to make with them when I get home. Fresh produce is a huge part of my diet and usually the bulk of what I'm buying at the store.
When I get home, I immediately start to panic that even though I eat a lot of it, I have way too much produce and start to worry it will spoil before I have a chance to eat it. Throwing away good food is the worst! Can you imagine wasting pretty kale like this?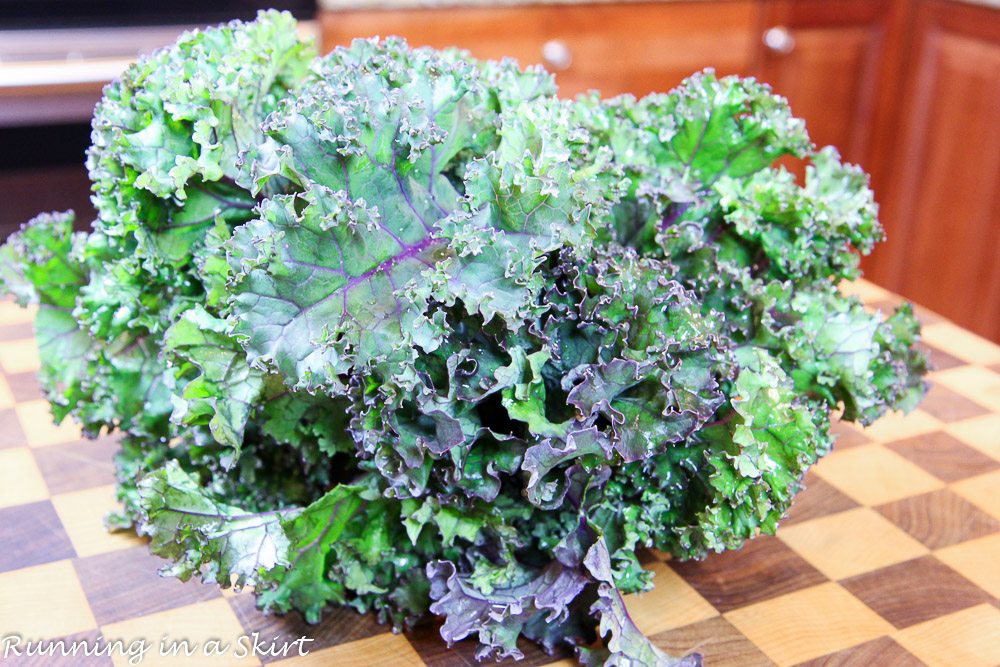 Because I try to make my groceries stretch as long as possible, I'm always looking for ways to make my produce stay fresh. And GUYSsssss I've found something you just have to try!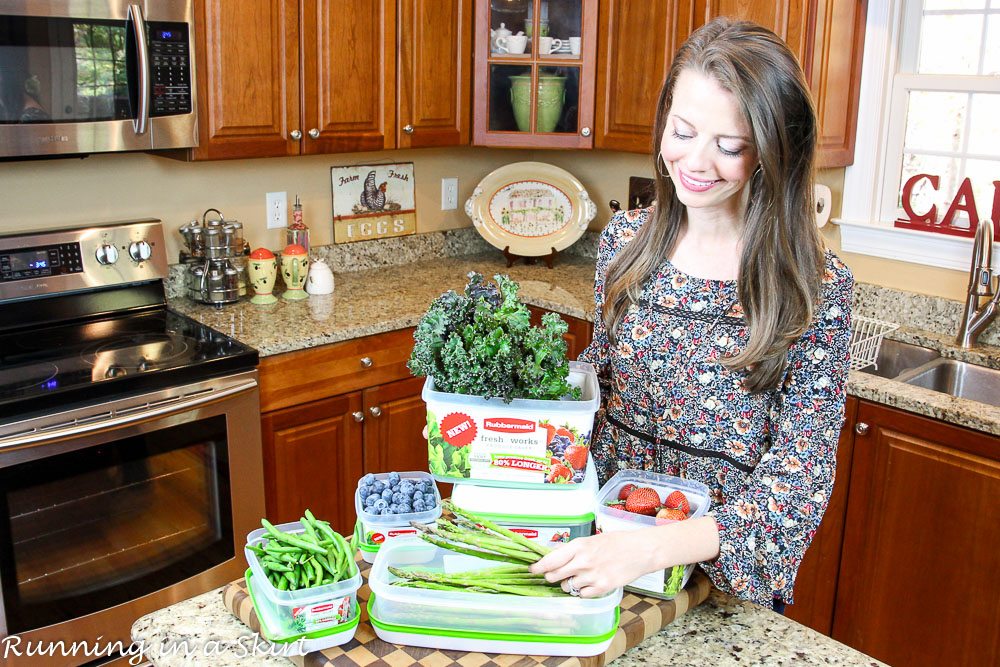 Rubbermaid FreshWorks Produce Savers are my new jam. They are just the solution I've been looking for to finally stretch my produce stash.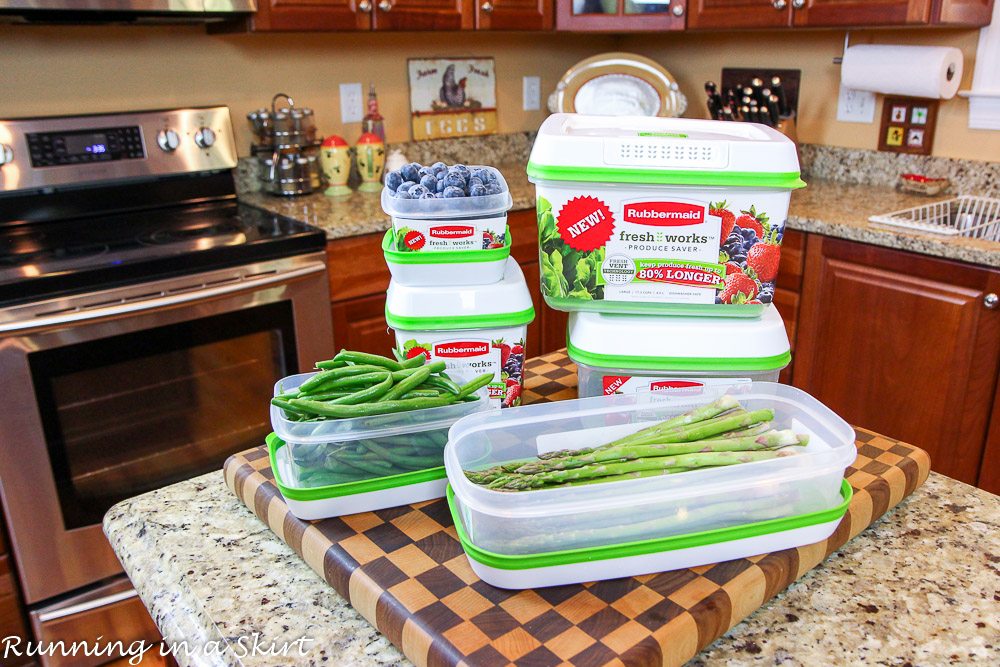 I recently stocked up on all sorts of fruits and veggies to get some extra nourishment after being sick.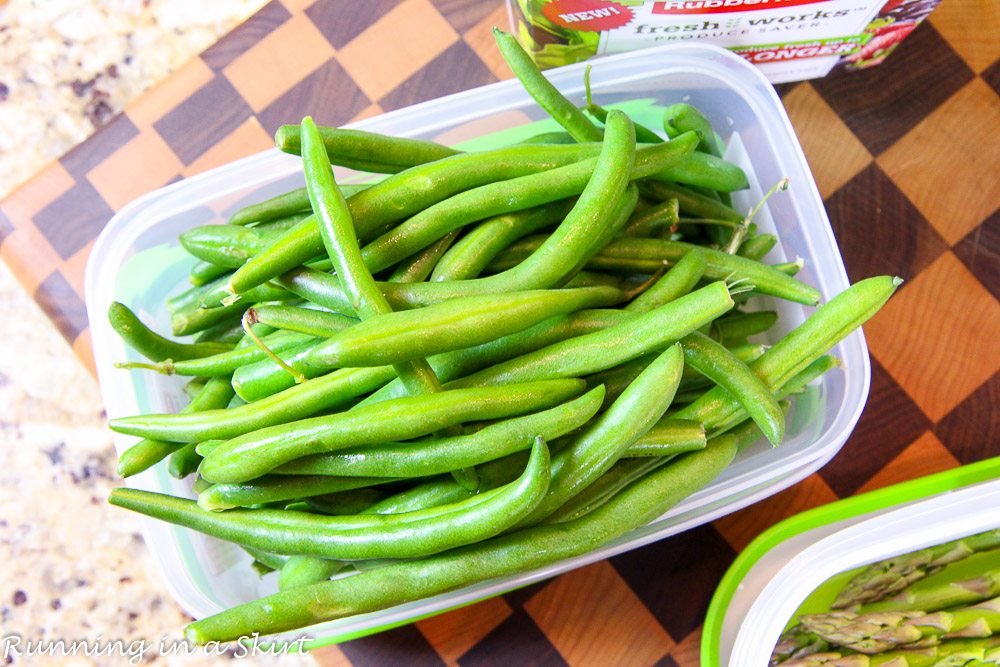 I piled them high in my adorable, perfectly sized for produce containers. I normally keep fruits and veggies like this in the packages they come in at the store, but the Rubbermaid FreshWorks Produce Savers are so much better. I don't cut or wash the veggies before I move them so it doesn't take much time at all.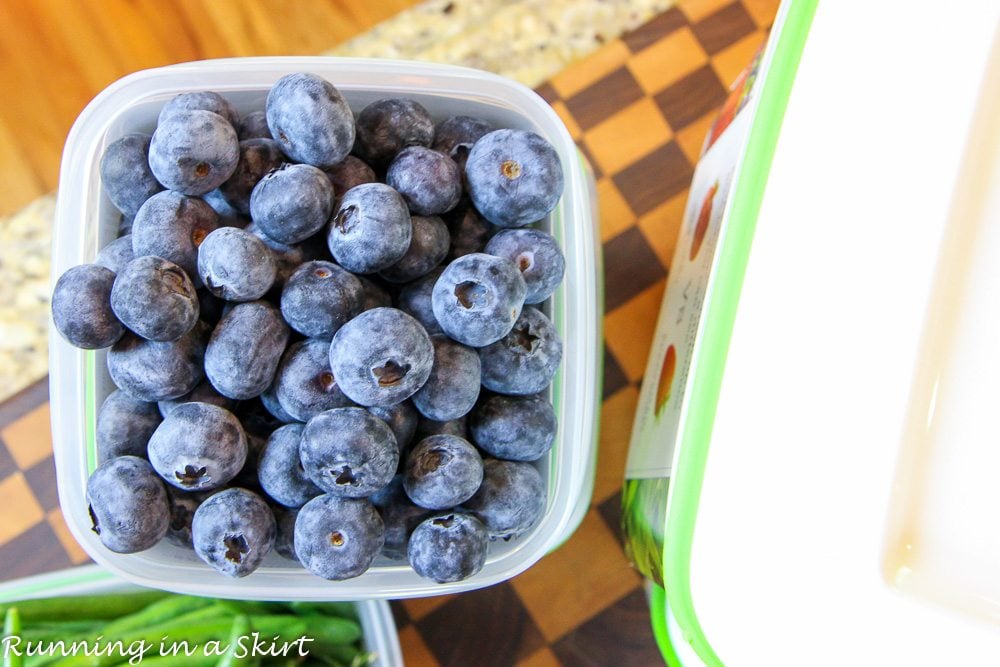 The innovative container uses a lid with patented FreshVent technology to regulate airflow and create the optimal environment for produce.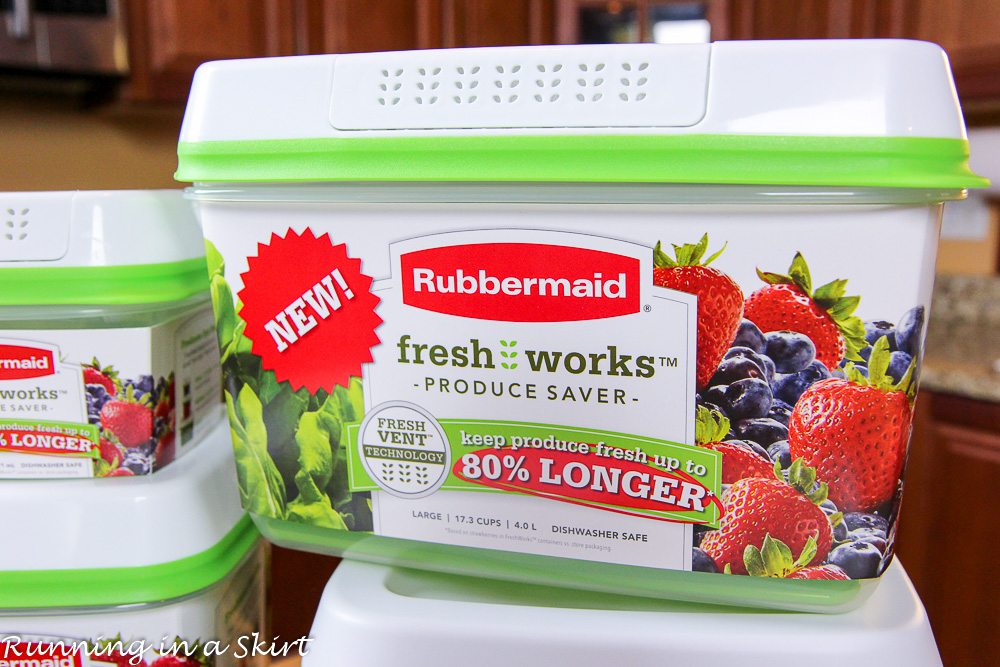 And at the bottom of the container there is a CrispTray (the green tray peeking out below my gorgeous asparagus) which elevates produce from any moisture and promotes proper airflow to reduce spoilage.
They slide perfectly into my fridge and keep my space nice and organized.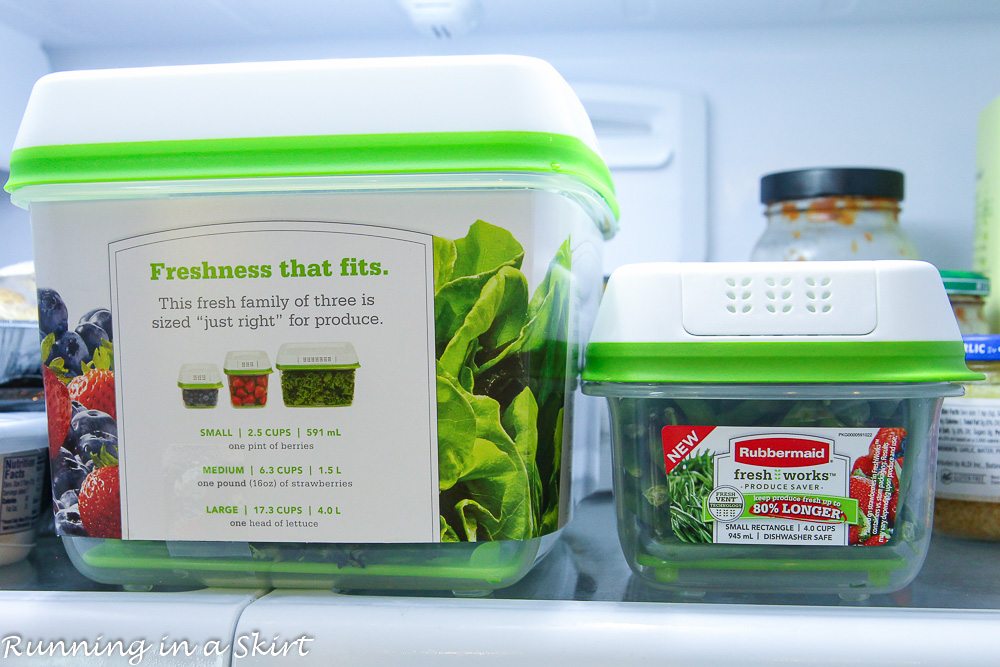 Rubbermaid FreshWorks Produce Savers have been shown to keep produce fresh up to 80% longer than traditional store packaging.*
*Based on strawberries in FreshWorks containers vs. store packaging. Results may vary depending on the product used.
These are my beautiful strawberries when I first bought them...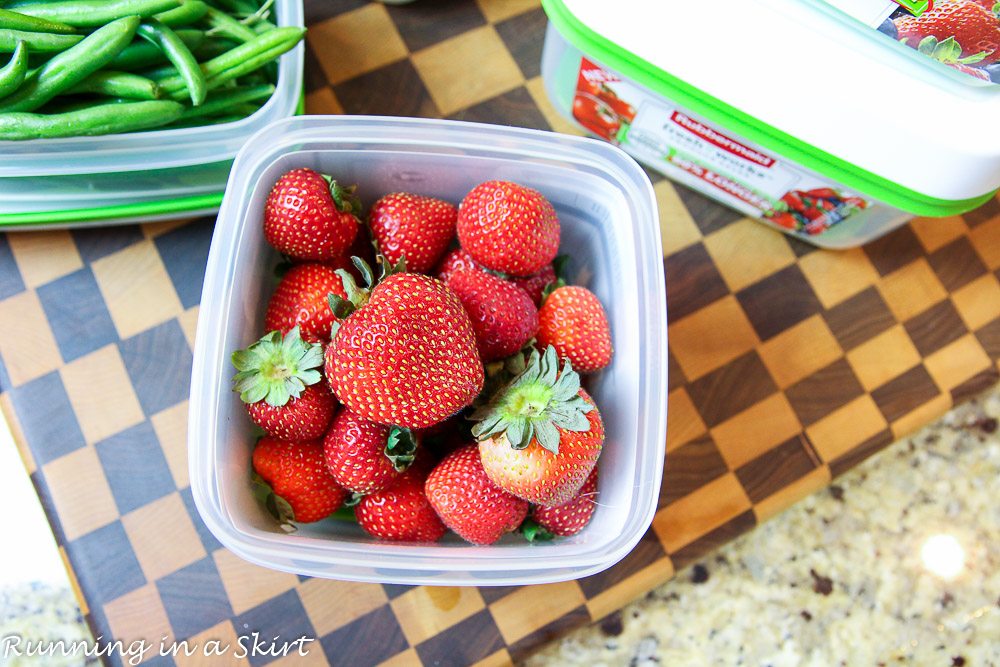 ... and here's what they looked like an entire week later! The green tops are a little drier but the fruit itself is still really fresh And we all know how fast strawberries spoil.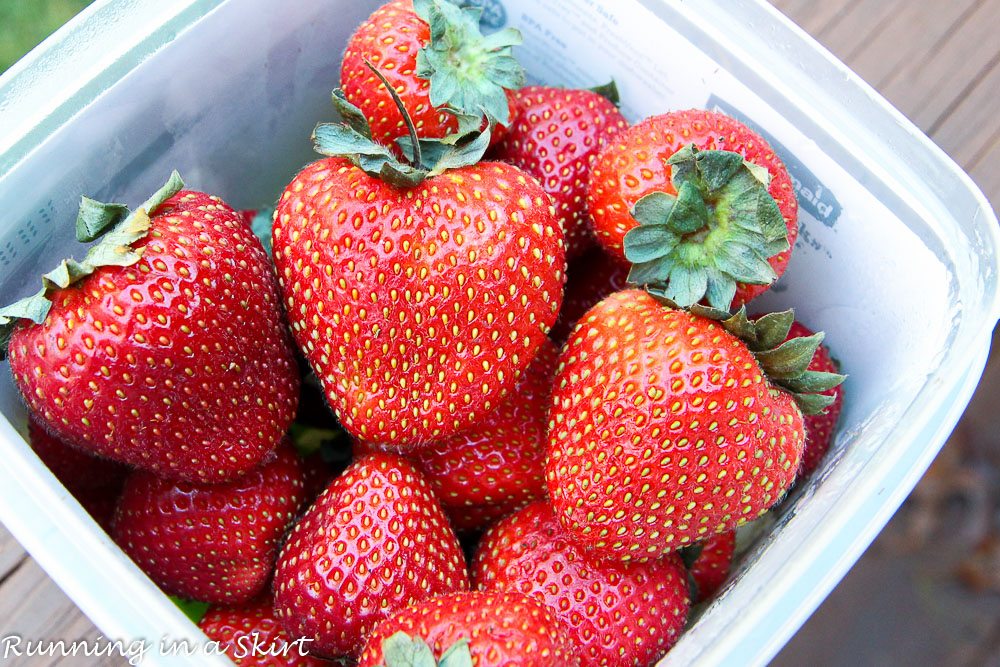 Since I've been using these Rubbermaid FreshWorks Produce Savers I've felt a lot better about my produce buying binges. They now come in three more convenient sizes to fit all your favorite fruits and veggies. Keep reading for your chance to win your own 3-piece prize pack.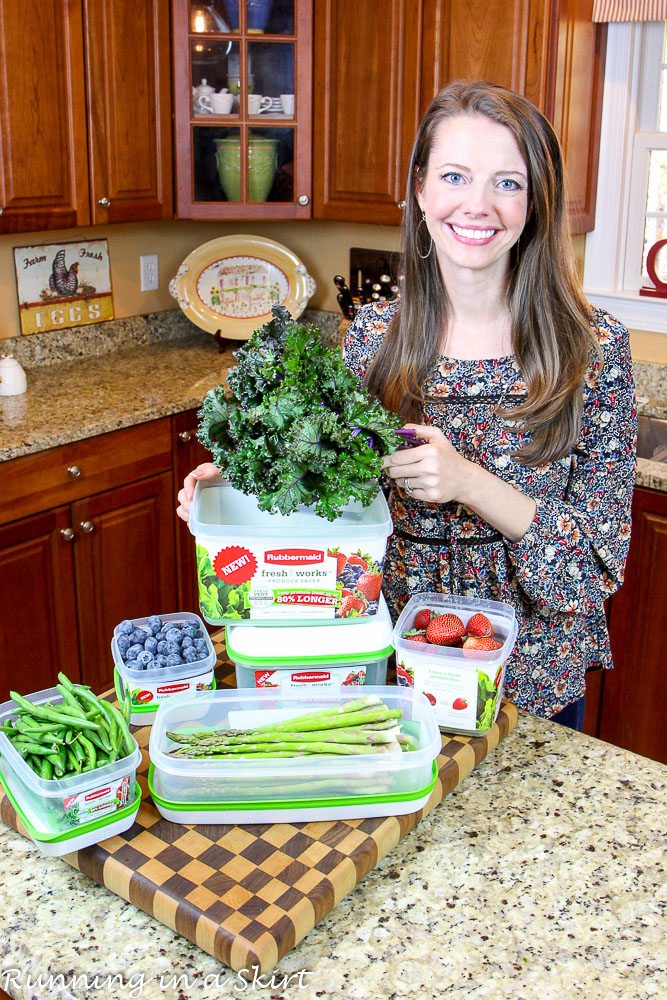 Like this post on how to make your produce last longer? Pin this to your favorite Pinterest board!


Rubbermaid FreshWorks Produce Saver Giveaway
Now for the fun part! One of you will have the chance to win a Rubbermaid FreshWorks Produce Saver 3-piece prize pack of your choice! These containers are awesome and I can't wait for one of you to have the chance to try them.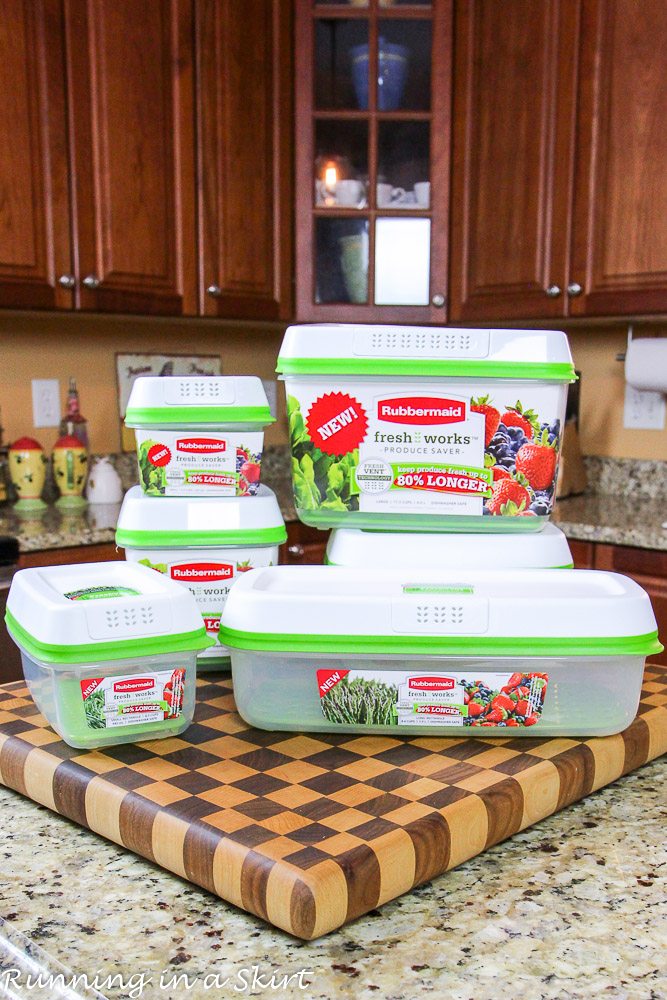 To enter follow the prompts below! The giveaway is open to US residents only and will be open until December 11th.