Move over turkey, my Vegetarian Thanksgiving Dinner Menu will knock your socks off this year!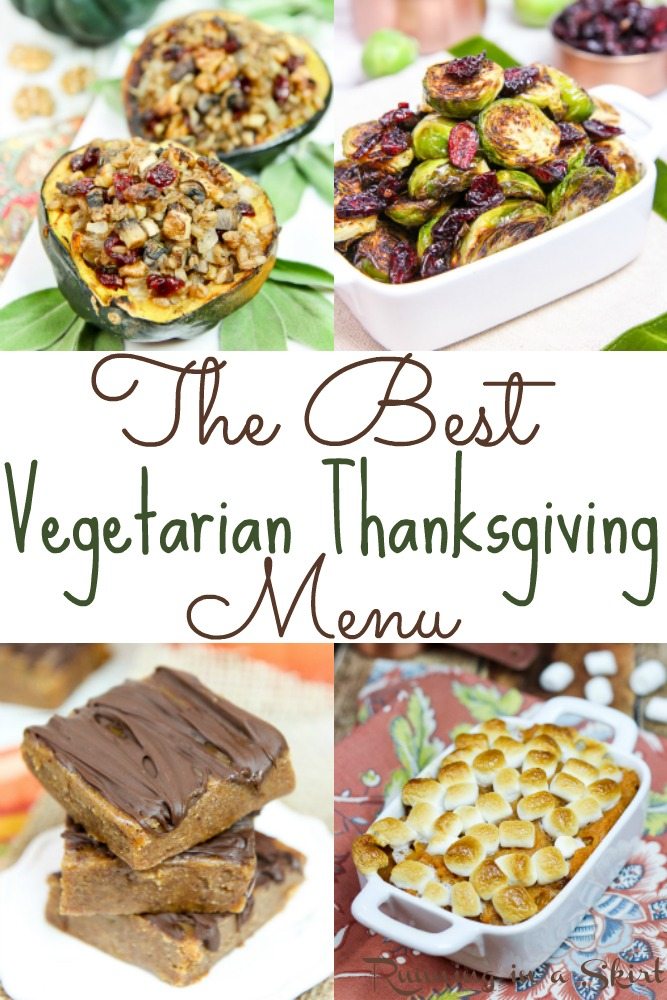 Hi friends,
As a mainly vegetarian eater (I occasionally eat fish) I'm always on the lookout for good menus for holidays. Sure you can just eat a few side dishes, but it's nice when some thought is actually put into the meal!
This Vegetarian Thanksgiving Dinner Menu is a compilation of my all-time favorite Thanksgiving themed recipes on Running in a Skirt put together in a way that will make the BEST meal. It includes a vegetarian main dish, stuffing and enough sides for you to feel totally indulgent by the end of the meal. These dishes are mainly healthy with a few exceptions that I noted in the recipes. I do believe in making some indulgences without feeling guilty on holidays! I also noted how to make this menu vegan.
If you are vegetarian I hope you'll give this menu a try. If you're not, pick a recipe or two to add or your traditional menu this year. It is always nice to mix it up!
The Best Vegetarian Thanksgiving Dinner Menu
These beauties will be the star of your meal! They are roasted and stuffed with hearty ingredients like farro, cranberry, mushrooms and walnuts. They look and taste sufficiently fancy for a Thanksgiving feast. Plus these are vegan!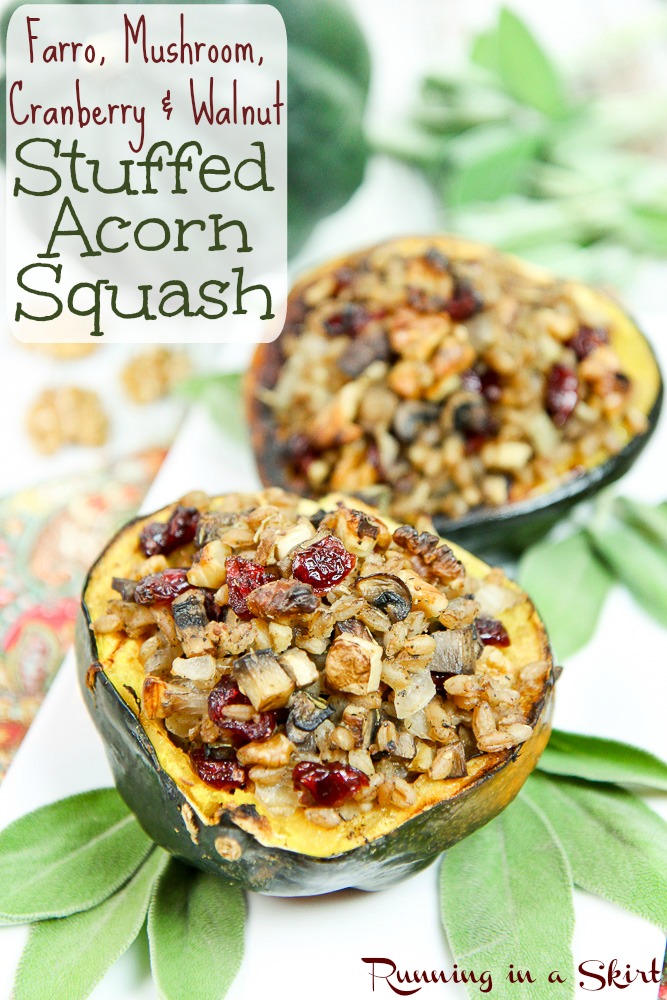 If you are looking for a slightly easier acorn squash recipe, try my Simple Healthy Roasted Acorn Squash.
This recipe is a family favorite and the stuffing I make for my meat eating family each year. It's full of flavor and vegetables plus you get that traditional Thanksgiving feel with it. It's a perfect addition to your Vegetarian Thanksgiving Dinner Menu. To make the recipe vegan reduce the amount of butter and sub vegan butter.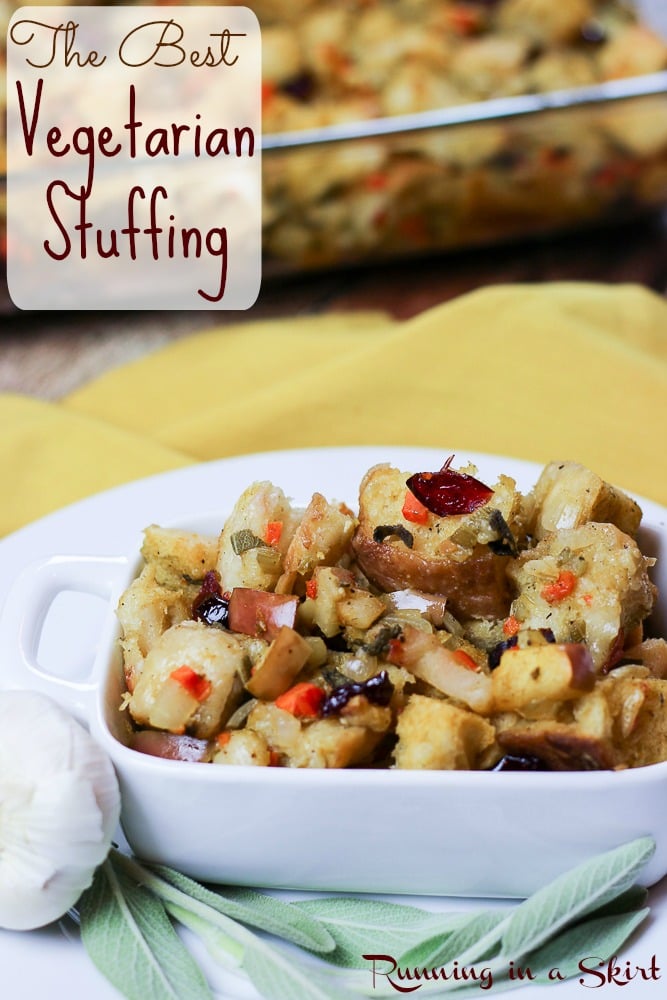 Sure you could make mashed potatoes like everyone else, but what about my 5 Ingredient Parmesan Garlic Mashed Cauliflower? It's healthier and slightly unexpected in the best way! To make vegan sub nutritional yeast.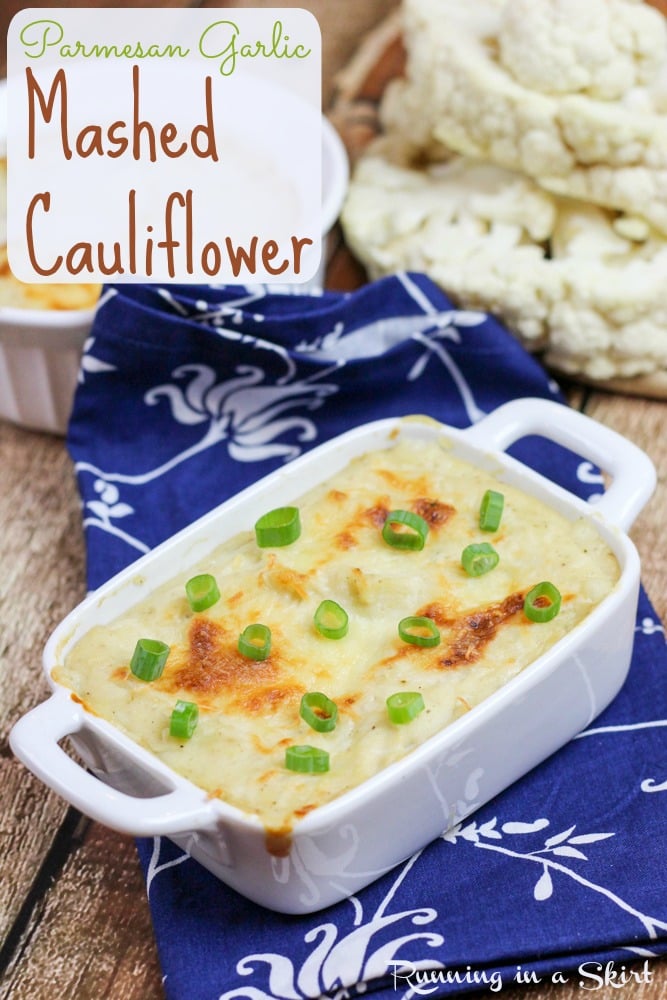 If you'd like to go the more traditional route make my Crock Pot Loaded Mashed Potatoes.
This is my Mom's famous sweet potato casserole recipe. It tastes amazing and you'll love it. It is NOT healthy at all though, which I think is ok on Thanksgiving. Use vegetarian marshmallows or leave them off if you don't eat marshmallows.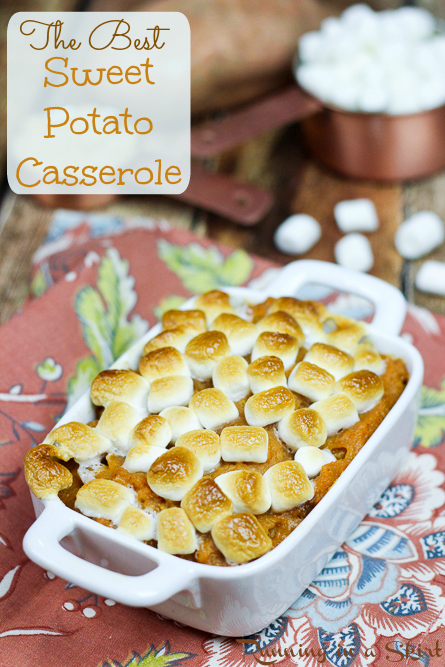 If you are looking for a healthier sweet potato recipe make my Creamy Honey Mashed Sweet Potatoes or my 4 Ingredient Roasted Sweet Potatoes. The second option is vegan friendly!
This delicious recipe hits both the green veggie and the cranberry box on the menu! It's simple, fresh and tastes incredible. It is vegan.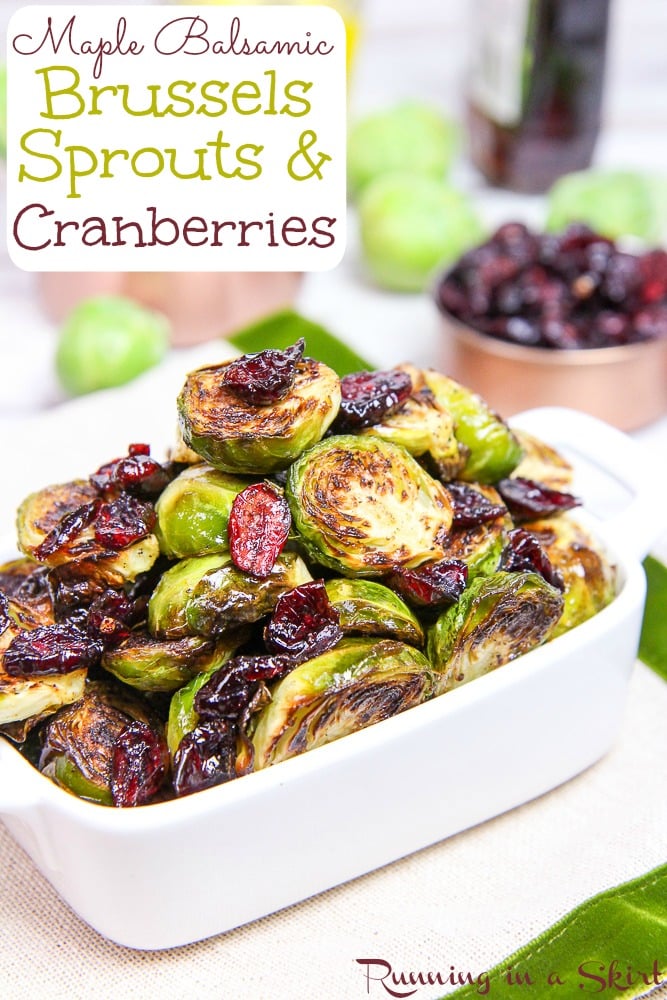 Who needs a pie when you can have fudge? This easy, easy recipe is no bake, healthy and vegan. A perfect way to finish your vegetarian Thanksgiving dinner menu.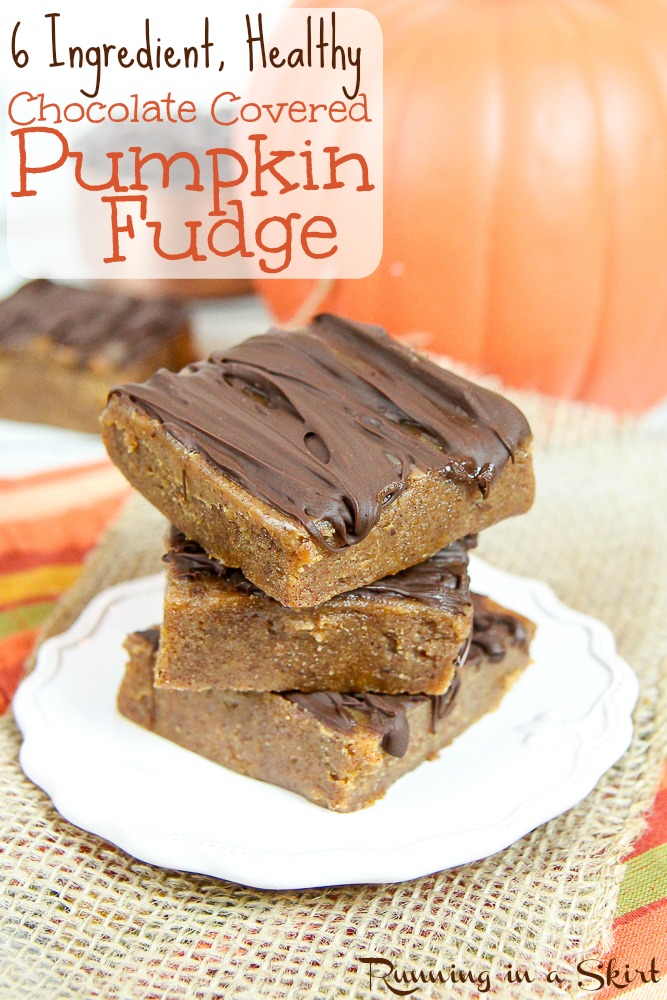 Like my Vegetarian Thanksgiving Dinner Menu? I'd love it if you could pin this to your favorite Pinterest board! Thank you so much for the support.


Thanks for stopping by today! Tomorrow I'm sharing my favorite fall Butternut Squash Soup.
Your turn!
What's on your Thanksgiving menu?