This post is sponsored by Organic Stevia In The Raw® and SheKnows Media.
Feeling off when you wake up? Try resetting the start of your day with my 5 painless healthy morning habits.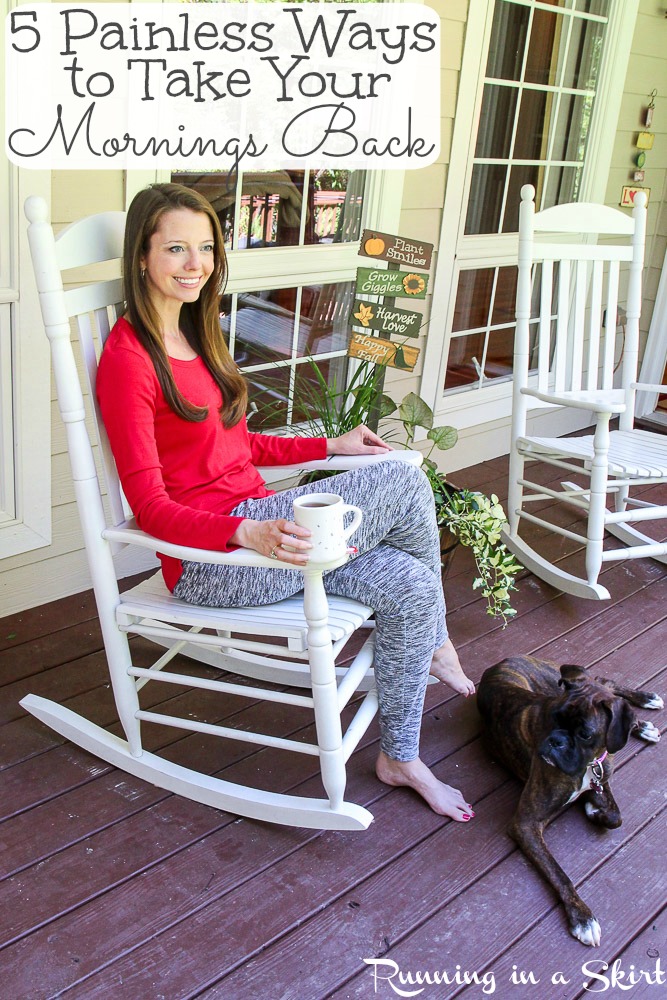 Hi guys,
Depending on how you are wired, mornings can either be your favorite time of the day or something you loathe. This may come as a surprise, but I used to be a night person and disliked getting up before 9 or 10 o'clock. That was until I took a job at the TV station that required me to go to work at 2:30 in the morning. After eight years of that schedule, my whole body was forced into getting hard wired to be most productive at daybreak. And to my surprise I actually liked being a morning person after a while.
In the first year or so after leaving the job, I found myself still really sticking to that morning schedule and doing my best work in the first half of the day. After being a morning person, I loved the feeling of getting so much done before lunch. I felt empowered and in control of my life. However as time has passed those early wake-up calls have been harder and harder for me. I found myself feeling less like the early bird I want to be, and not feeling as ambitious and positive in the early AM. I recently decided to change a few things in my morning routine that has painlessly helped me reclaim the start of my day. I know I can't be the only one who struggles sometimes with this, so I thought I'd share my favorite healthy morning habits that have helped me take the start of my day back.
5 Painless Healthy Morning Habits to Take Your Day Back
Wake Up 15-30 Minutes Early
I had to start with the hard one, right? Waking up a littler earlier will give you that flexibility back into your mornings. 15 extra minutes means you can stop rushing and 30 minutes means you can start adding some of my other healthy morning habits to your life. Time is a gift at daybreak and allows you to start your day with more peace and calmness.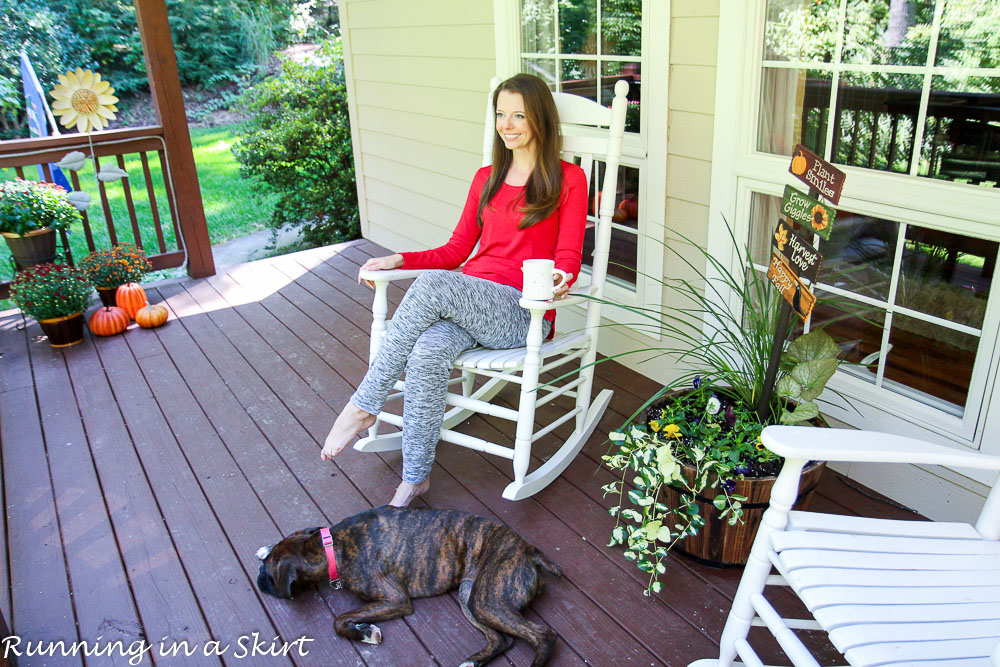 Getting sleep is still uber important though, so try to ease yourself into an earlier bedtime as well... but I promise that after a few weeks you'll think the transition was painless.
Wake Up Yoga or Stretches
Ease your body into being awake by doing some gentle stretches or yoga when you first get up. For me it's surprisingly effective to do a child's pose, couple sun salutations and then calf stretches. I find that I wake up pretty tight, especially on mornings after I've run the previous day and a few very simple moves help. It also get the blood flowing and leads to my body feeling lighter and more optimistic. Bonus points if you can get some fresh air while doing these.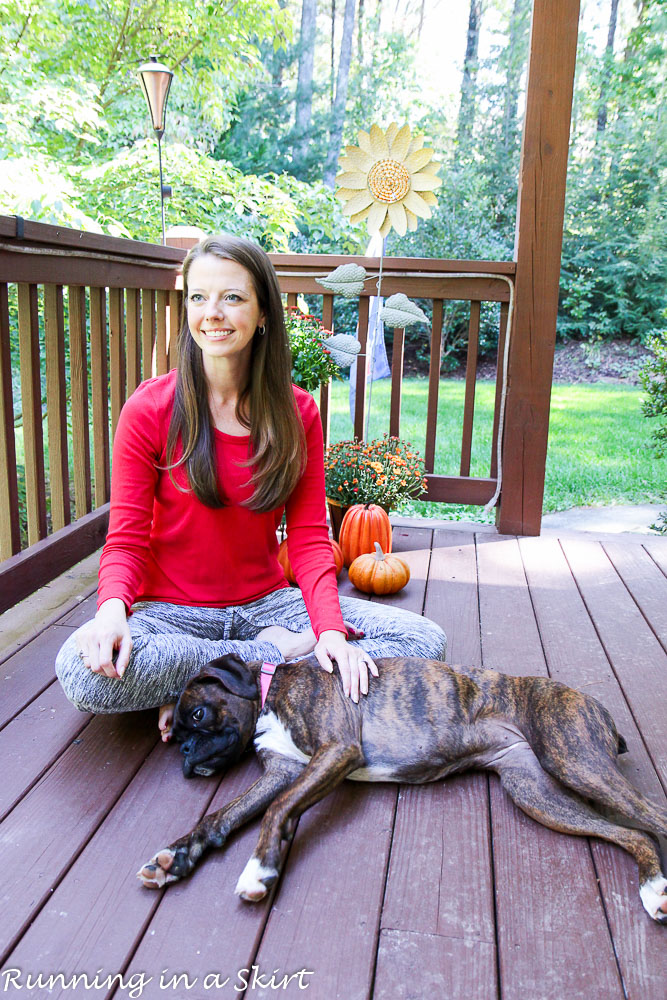 During these few minutes, use the time to clear your head and set some positive intentions for the day. Or cuddle your puppy... whatever floats your boat. 🙂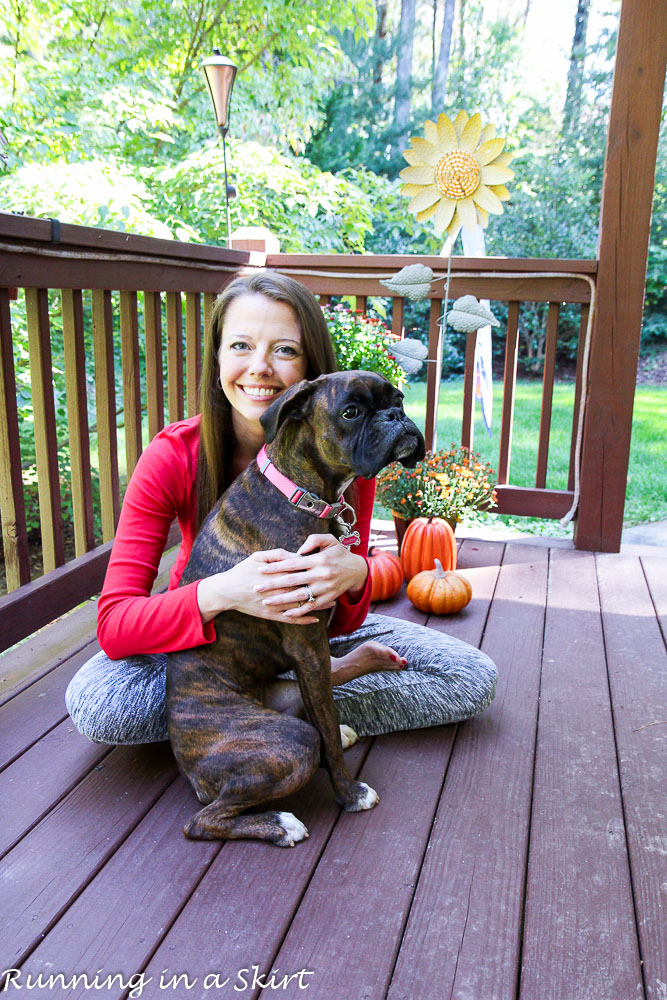 Sweeten With Care
Rituals and routines are something I enjoy and bring a sense of calm into my life. I'd go so far to say that I thrive off of them. My favorite morning ritual is having a cup of tea each morning. For years I used a no calorie sweetener (that shall remain nameless) that was not the best choice for my long term health. In recent years I've wised up and switched to Stevia.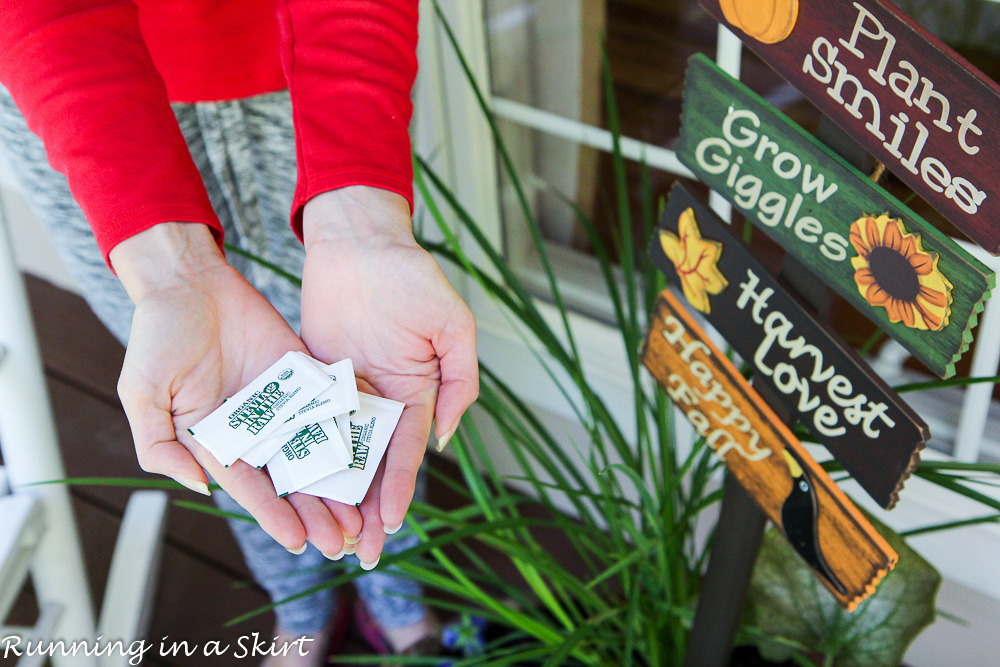 I'm now using Organic Stevia In The Raw® in my morning English breakfast tea or green tea.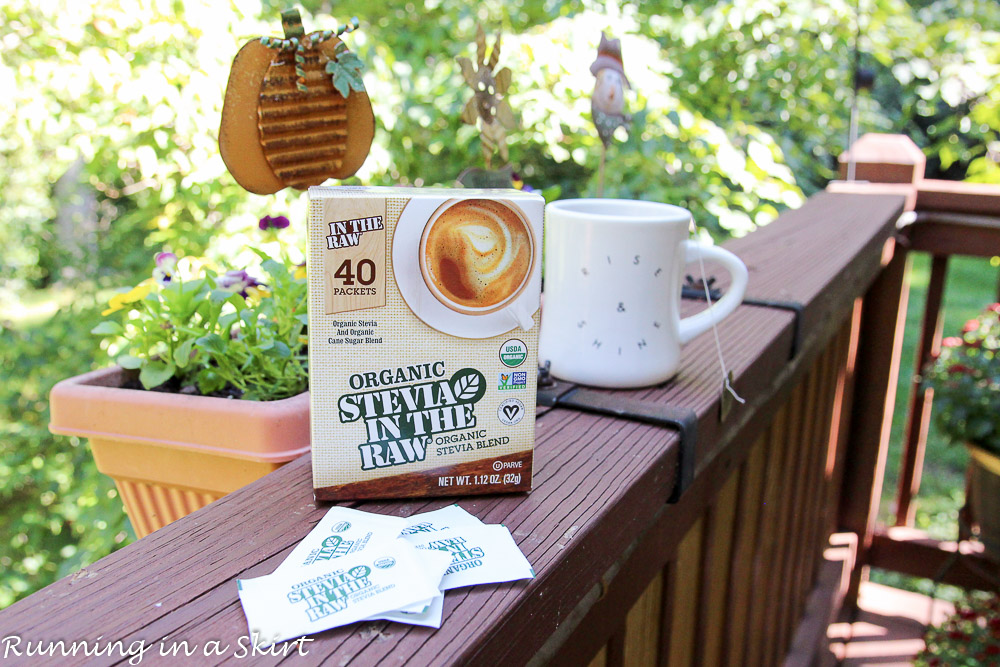 I also do like the occasional flavored coffee, cold brew or iced coffee and these packets work great for that too... even in the chilled drinks. It's the most recent edition to the In The Raw family of sweeteners and is available in convenient packets that make your morning easy.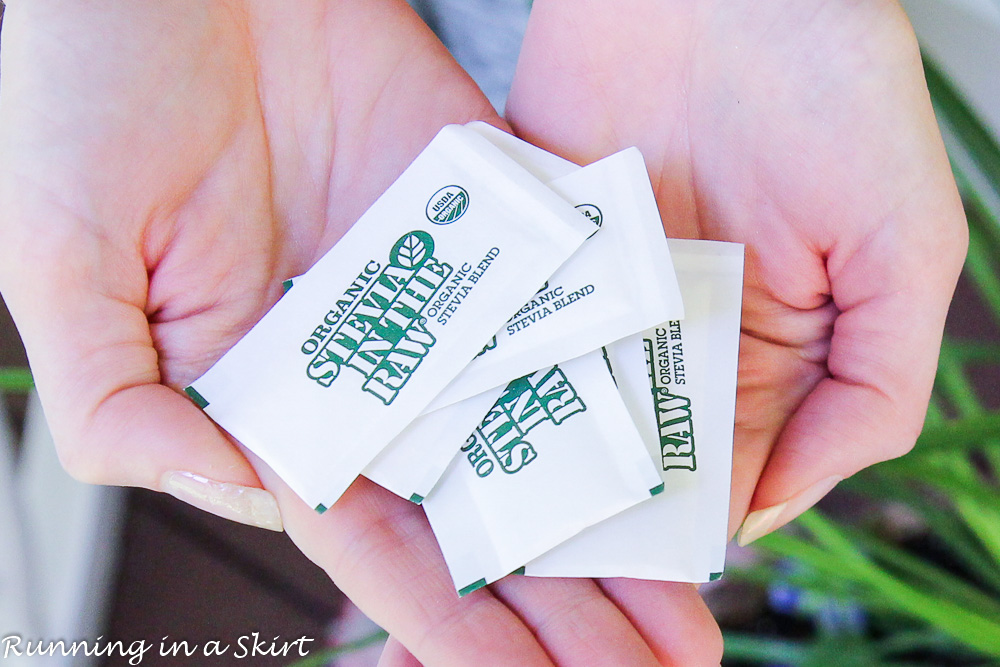 The clean ingredient list includes organic cane sugar and organic stevia leaf extract. The blend of sweeteners gives me that perfect sweet taste I crave at only three calories, but is just as sweet as two teaspoons of sugar which contains 32 calories.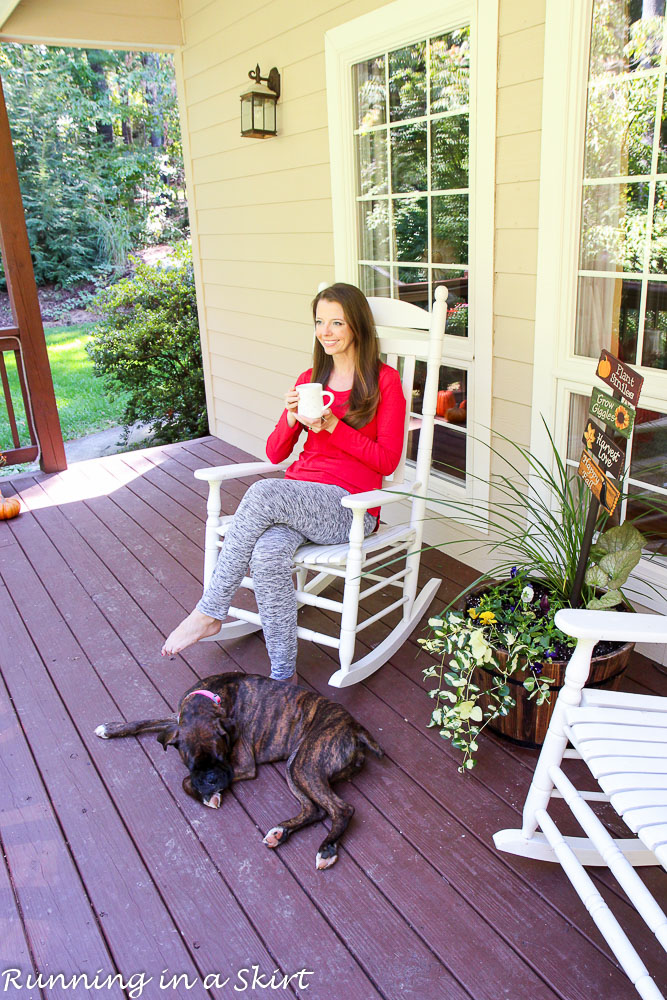 Organic Stevia In The Raw® tastes delicious which means my morning starts off better, but I can feel great about my choice because it is also USDA Organic Certified, Non-GMO Project Verified, Vegan Certified and naturally gluten-free.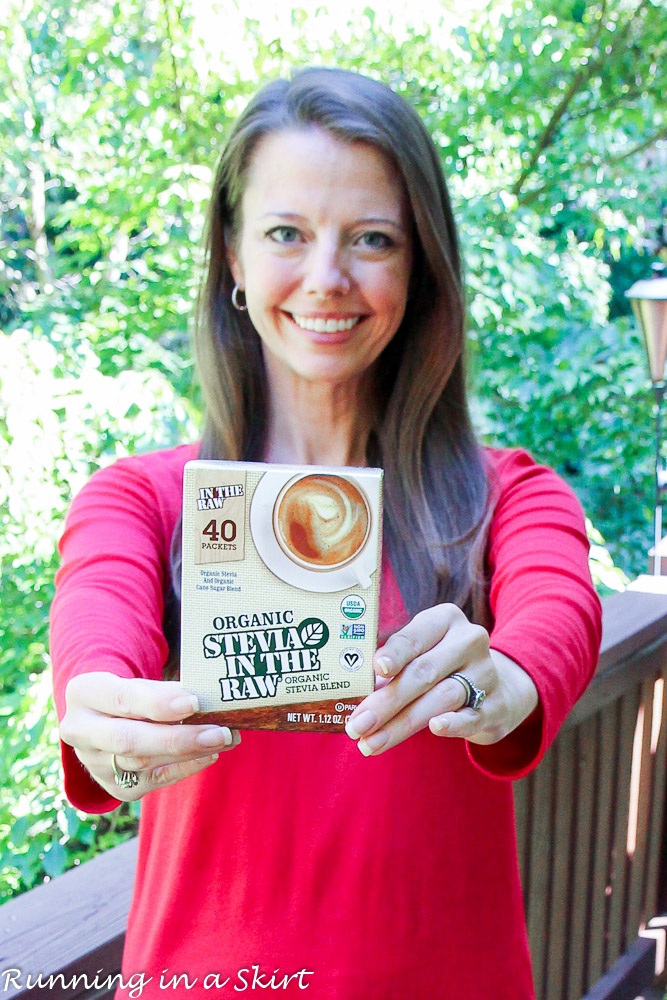 Rethink Your Breakfast
It's cliche, but breakfast really is the most important meal of the day. Healthy morning habits really do start in the kitchen with good ingredients and well balanced meals. If you are in a rush, try hard boiled eggs that you cook ahead of time and fruit or an oatmeal with banana, chia seeds, nut butter and an Organic Stevia In The Raw® packet.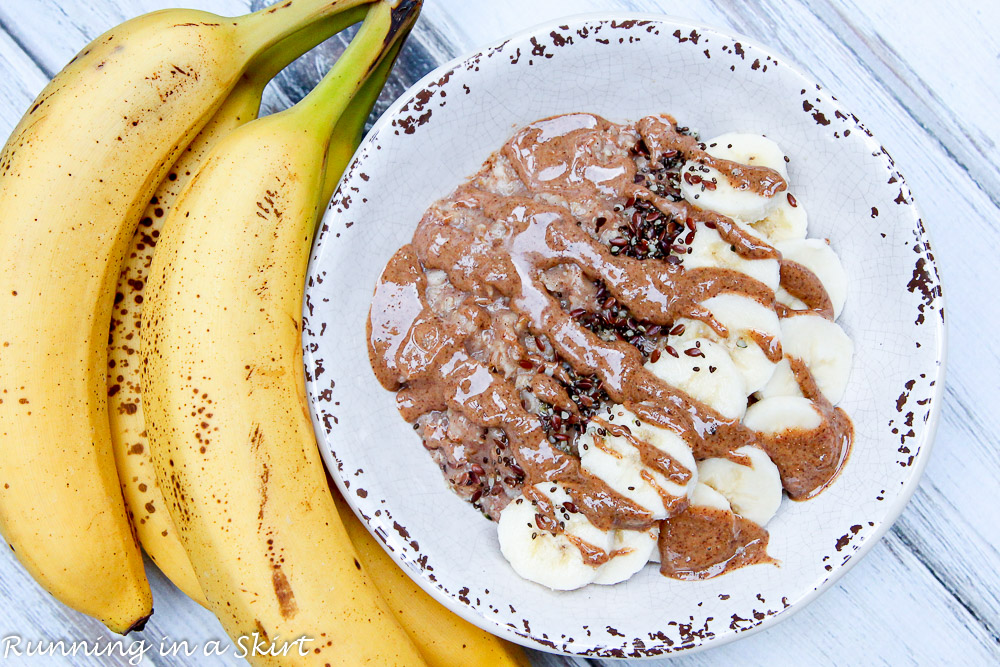 Count Your Blessings
Life isn't always easy and we don't always wake up happy. I've been there too.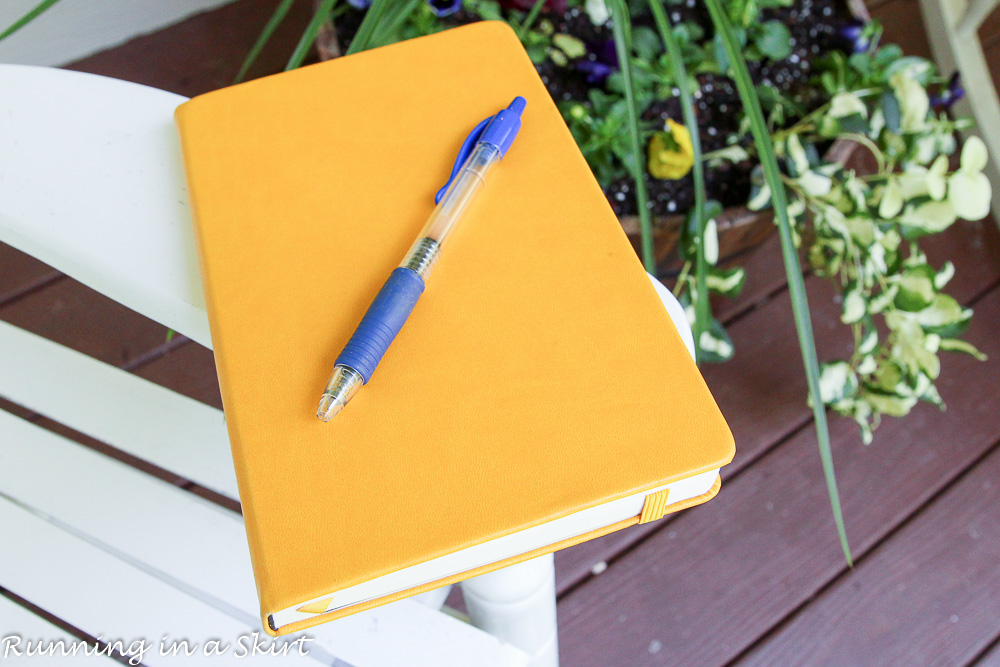 One way I've taken my mornings back is to wake up and actually write down my blessings and prayers for the day. It only takes a few minutes, but the actual act of jotting them down leads to much more mindfulness.
Hopefully these painless healthy morning habits can help you get back on track to embrace daybreak!
Like this post about healthy morning habits? Pin this to your favorite healthy living pinterest board!


Organic Stevia In The Raw® is a great pick to start your day! You'll love the taste and the ingredient list.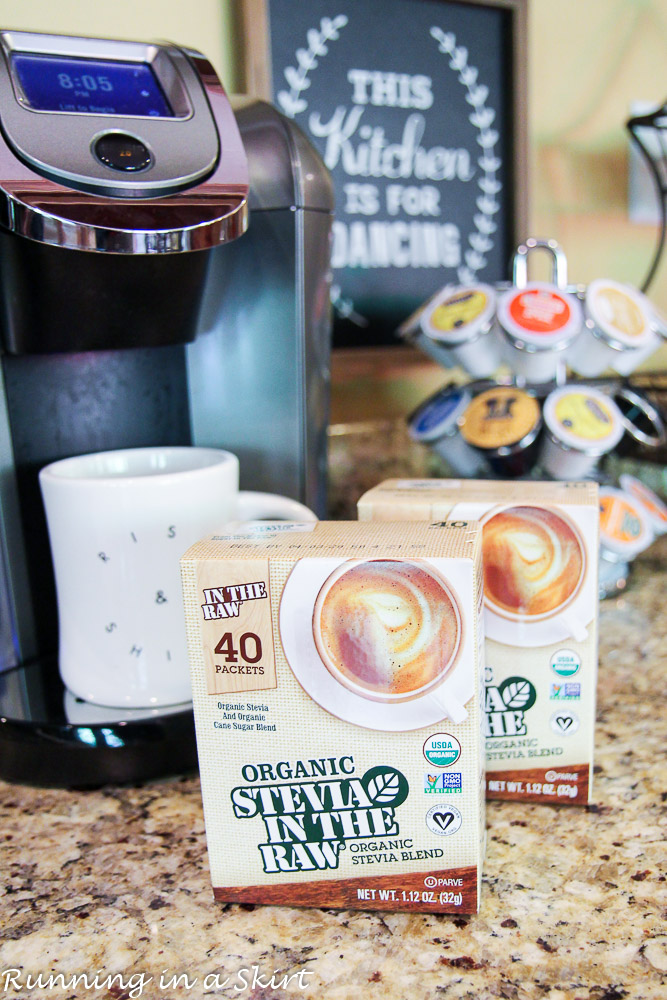 Want to try Organic Stevia In The Raw® yourself? Find a local retailer HERE or buy it online HERE using THIS coupon! For my local readers, you can find this product at Harris Teeter in Asheville!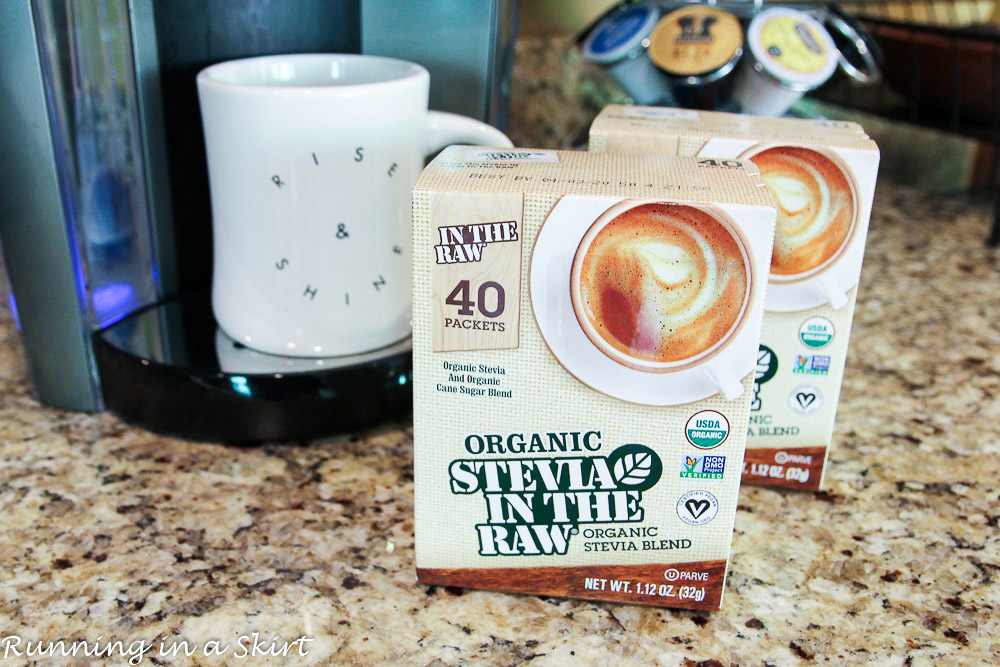 Your turn!
Head to Organic Stevia In The Raw® and let me know what you'd put it on.
How do you take your mornings back? Let me know if the comments below for a chance to win a $100 Visa gift card!
Entry Instructions:
No duplicate comments. You may receive (2) total entries by selecting from the following entry methods:
Leave a comment in response to the sweepstakes prompt on this post
Tweet (public message) about this promotion; including exactly the following unique term in your tweet message: "#SweepstakesEntry"; and leave the URL to that tweet in a comment on this post
Blog about this promotion, including a disclosure that you are receiving a sweepstakes entry in exchange for writing the blog post, and leave the URL to that post in a comment on this post
For those with no Twitter or blog, read the official rules to learn about an alternate form of entry.
This giveaway is open to US Residents age 18 or older (or nineteen (19) years of age or older in Alabama and Nebraska). Winners will be selected via random draw, and will be notified by e-mail. The notification email will come directly from BlogHer via the sweeps@blogher email address. You will have 2 business days to respond; otherwise a new winner will be selected. The Official Rules are available here. This sweepstakes runs from 10/16/17-12/24/17.