Hi everyone,
I hope everyone is having a good week! I'm still in Kentucky but am heading home today. The Hubs and I had such a nice time exploring over the weekend and even doing parts of the famous Bourbon trail. I also had a lovely time exploring on my own yesterday while he was in his business meetings. I'd be able to share more of the highlights with you later this week, but as soon as we get home my family starts coming into town for my Brother's wedding this weekend. I am head over heels excited for the big day. But needless to say, this is going to be a hectic few days in my little world!
To bring some calm to the chaos, I thought I'd share some of my favorite Things I'm Loving Lately! Did you know I've been doing this series for over three years now? You can catch up on some of the older posts here.
Things I'm Loving Lately 36
Huge Eggplants
Since it hasn't been very cold yet this season, my garden is still producing peppers and especially eggplants like crazy! This is the first year I've grown eggplants and I'd say it's a success. I've got countless huge eggplants just like this.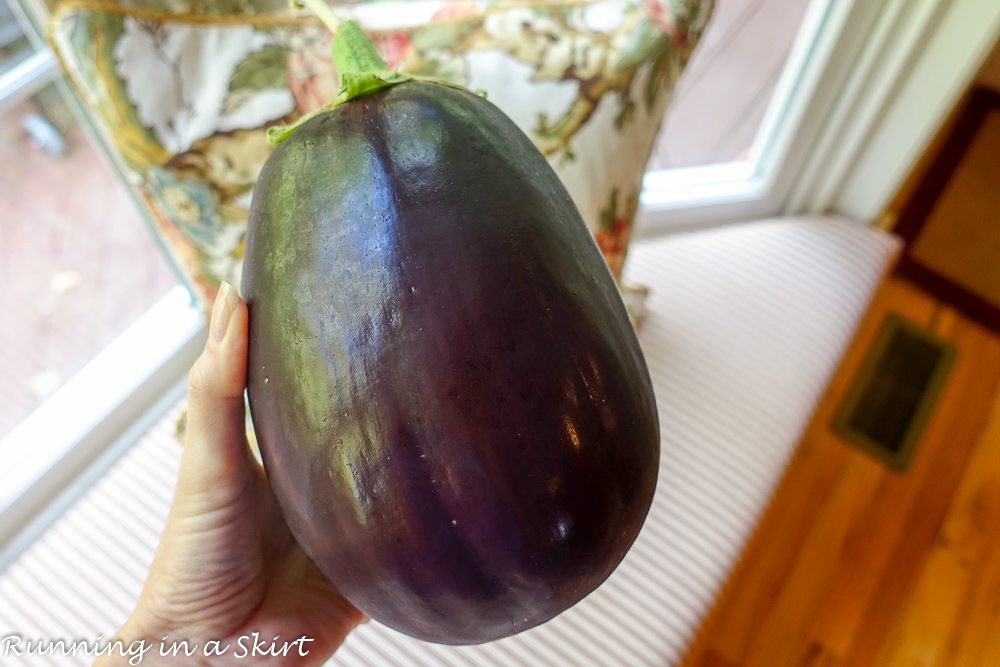 I've made baked eggplant parmesan, grilled it and roasted it!
Running with Makena
Miss Makena loves running and I've been loving running with her. I'm hoping at some point soon she stops freaking out around other dogs, but so far our little adventures have gone well. It's also been helping her "crazies" just a little bit.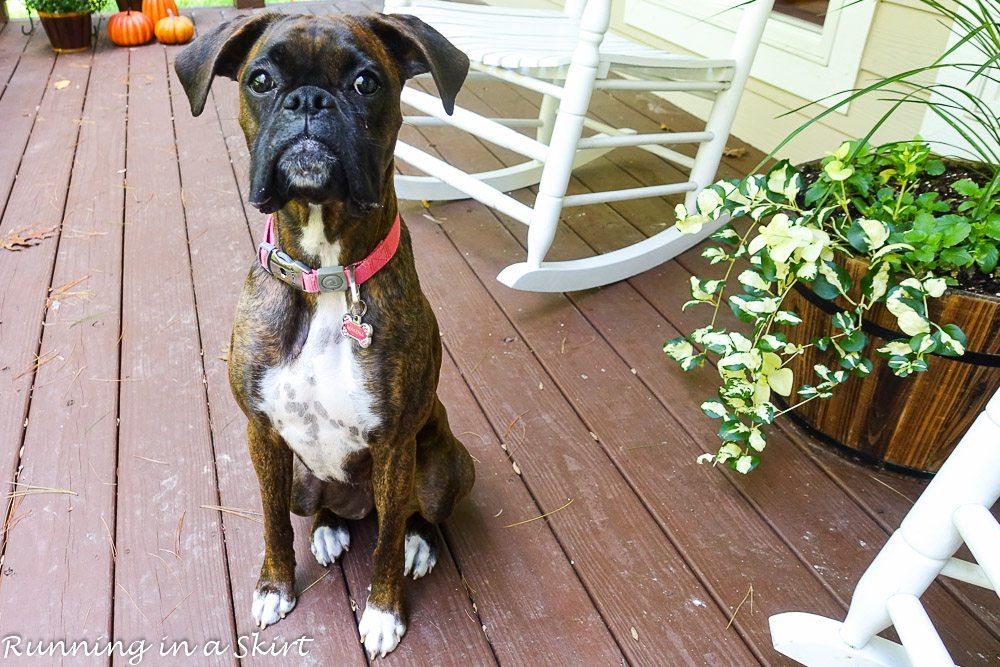 Wedding Shoes
My soon to be SIL asked if I would wear flats with my bridesmaid dress since I'm a good deal taller than her and I agreed. I ended up having all sorts of trouble finding cute dressy flats to match my dress though. I finally ended up getting these, which are so much fun! They were a little pricier than I had hoped, but I ran out of time to keep looking. They are kind of like wearing disco balls on your feet!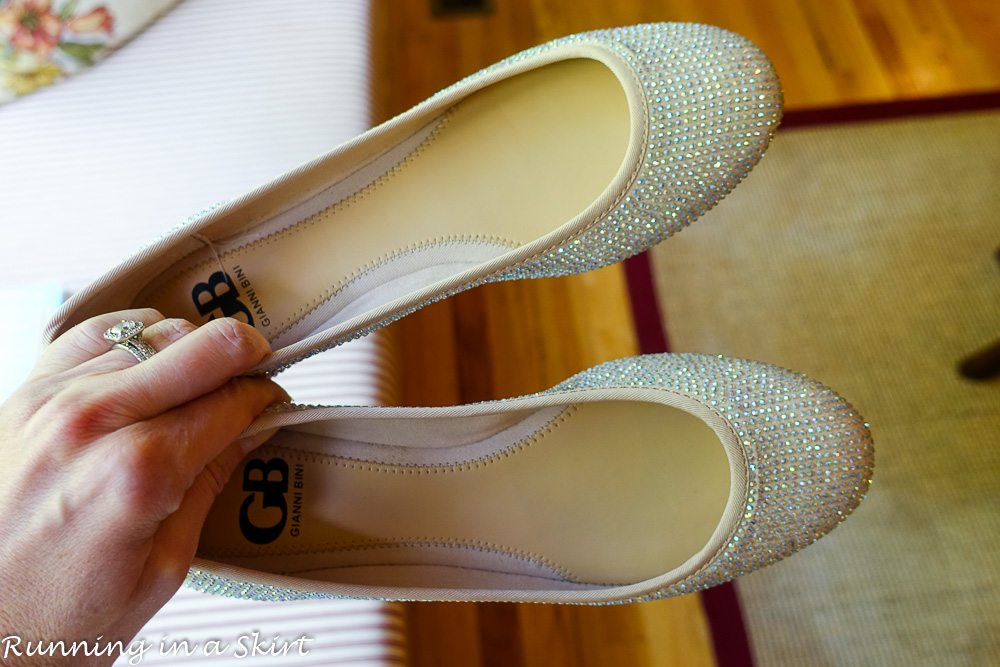 OOFOS Flip Flops
The Hubs got me a pair of OOFOS flip flops for my birthday. Some of our friends swore by them as running recovery shoes and he thought they might help my Plantar Fasciitis, which nags at times more than others. I was a little skeptical, but they are really helping my feet. On days I wear them, especially after a run, I don't have that wake up with tender bottoms of my feet nearly as bad. It's almost like they stretch out my arches and massage my feet.
They are a little pricy, but I know some of you also suffer from lingering Plantar Fasciitis, so I thought I'd let you know that they have helped me some. I'll also warn you that they aren't the cutest flip flops in the world, but it's totally worth it. You can buy them here. <--- not sponsored in any way, but that is an affiliate link.
Now I just need socks with toes so I can walk around in them in the winter- haha!
I have just enough kale left in the fridge to make some Kale Pasta when we get home. It's one of my favorite fast, easy meals. I use whole wheat pasta or the pasta with protein in it the make it a little healthier. 🙂 Try it yourself here.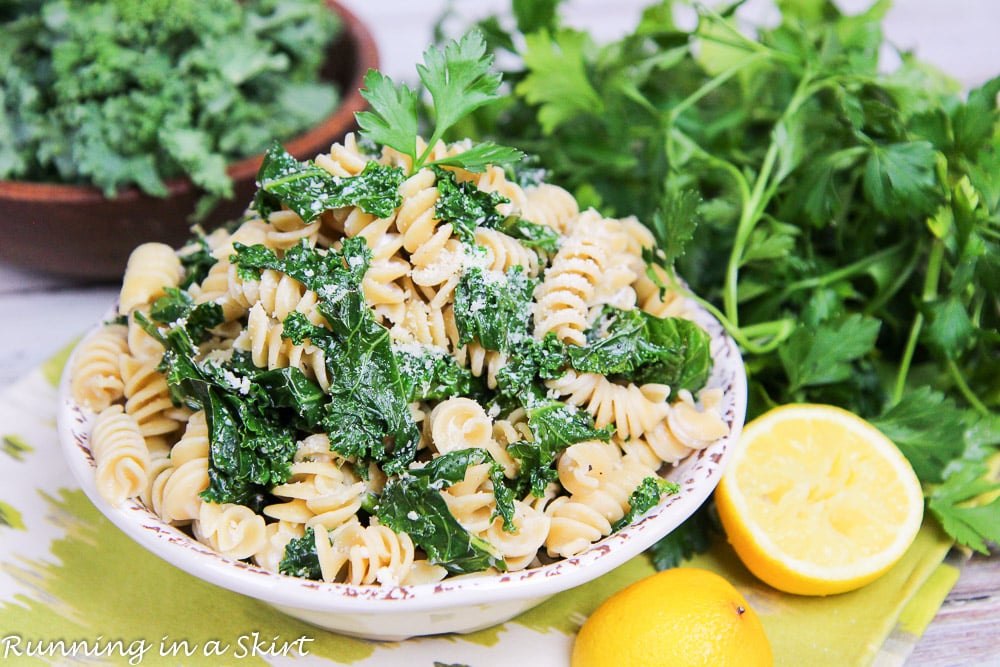 Rhett's Paw Print
I've been going to the same vet since I moved to Asheville 14 years ago, so they got to know Rhett really well. Since we had to take him there at the end of his life, they secretly made a paw print for me to have. They waited about a month to call me to let me know that they had it, which was just enough time for me to be able to talk about it without completely losing my cool. It was such a sweet, sweet gesture and I know I will treasure it for the rest of my life.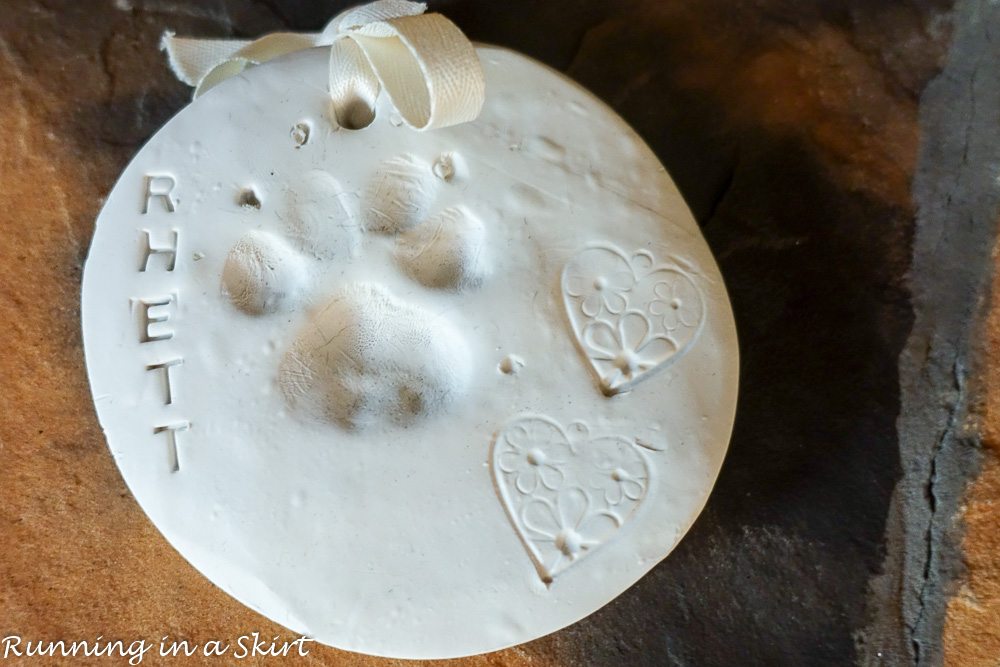 Thank you for stopping by today. Tomorrow I'm sharing my Sweet Potato and Lentil Soup!
Your turn!
What are you loving lately?