I traveled high above Lucerne to a spectacular mountain adventure! My Mt. Pilatus day trip was one of the highlights of my time in central Switzerland.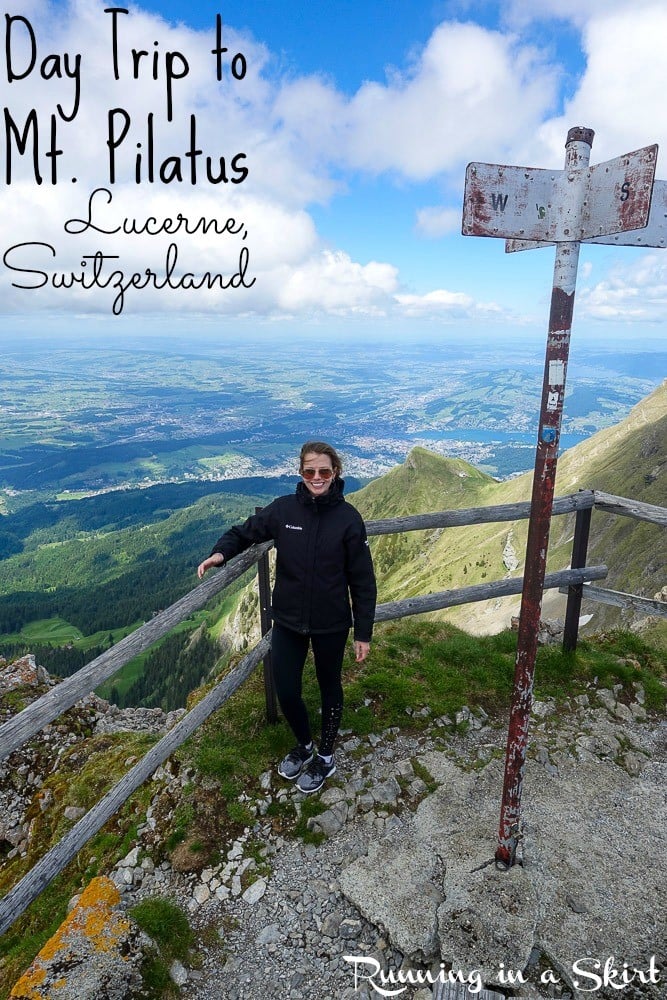 Hi everyone,
I'm continuing my series on my recent Switzerland trip today. If you are just joining me, also check out the rest of my trip including my Switzerland Travel Guide! --->
After spending a few days in lovely Lucerne the Hubs and I were ready to head for the hills. I like a city, but I LOVE being somewhere with nature and pretty views even more. Luckily everywhere you go in Switzerland there are opportunities to get outside. There were several easy mountain day trips from Lucerne, but we decided to do Mt. Pilatus.
The Mt. Pilatus day trip included going on an old paddleboat steamer, scaling the mountain on the world's steepest cogwheel train, eating a traditional Swiss meal in style, hiking to the peak of the mountain and gracefully descending back into the city on gondola and cable car. Like many things in Switzerland the adventure of getting there was just as exciting as the actual destination. I hope you enjoy coming along for the journey.
Mt. Pilatus Day Trip
When I arrived to Lucerne, the first few things I noticed were the gorgeous mountain vistas and the romantic steam paddleboats. I knew while I was there I had to go on one of these boats and visit one of the nearby mountains. Luckily a Mt. Pilatus day trip checked both of those things off the list.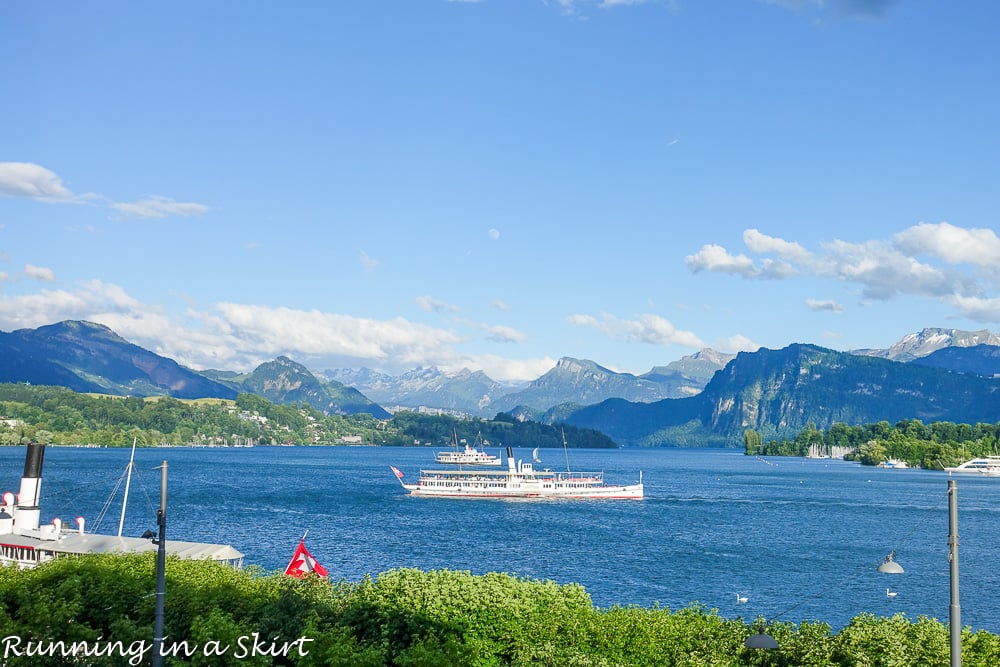 The day started mid-morning when the Hubs and I got on this gorgeous historical boat. It felt like I was stepping back in time.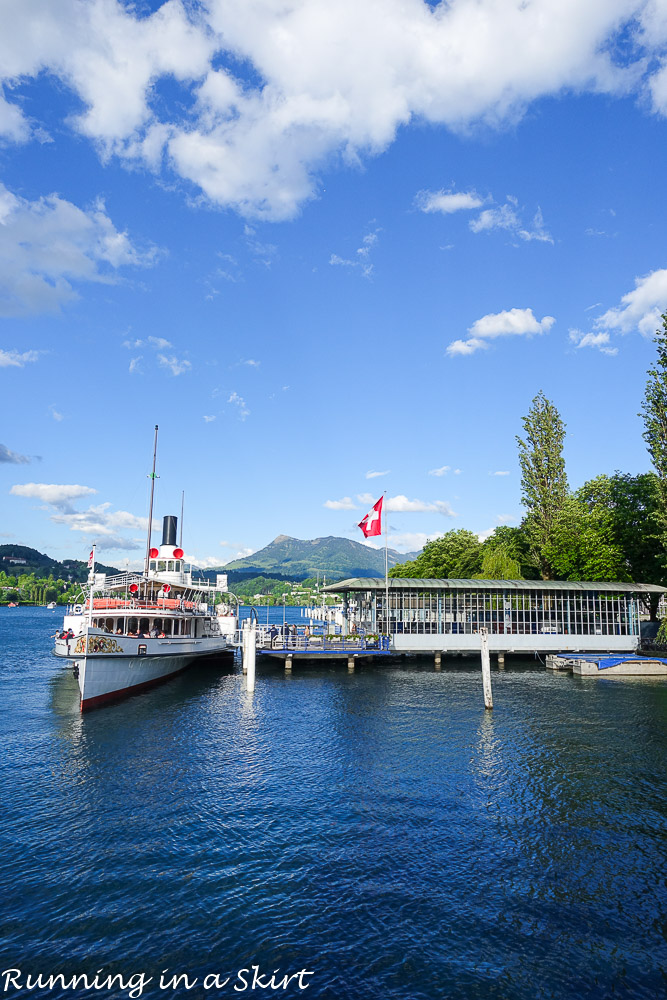 In no time we were bidding the city farewell. The boat is actually a regular ferry that provides transportation to people living across the lake, so we got to stop in several different locations to see different scenery.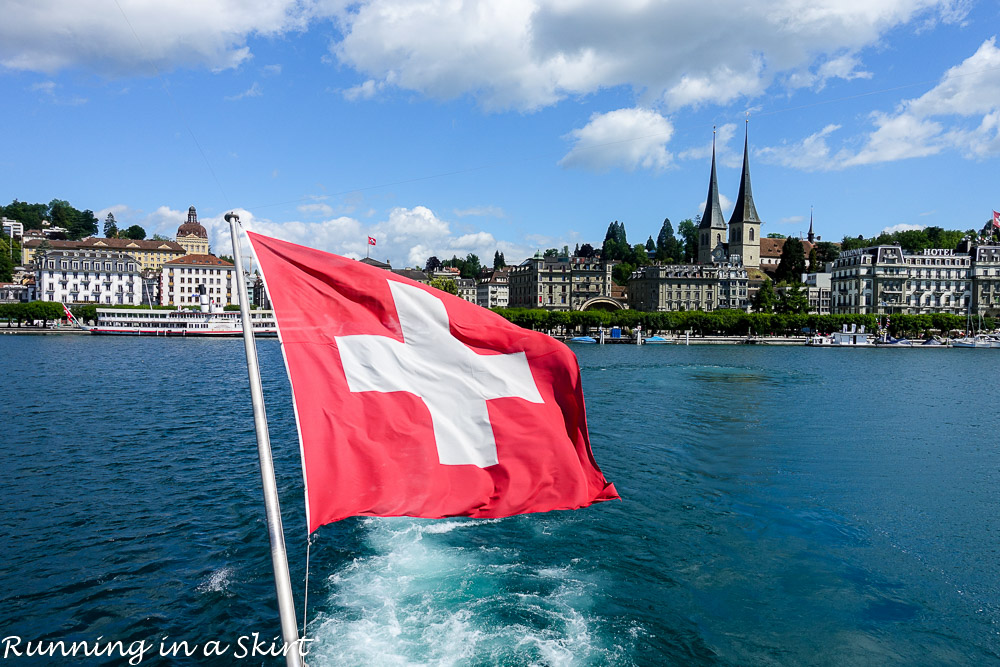 It didn't take long before I felt more relaxed and calm.
There is something about being on beautiful water that puts my mind at ease.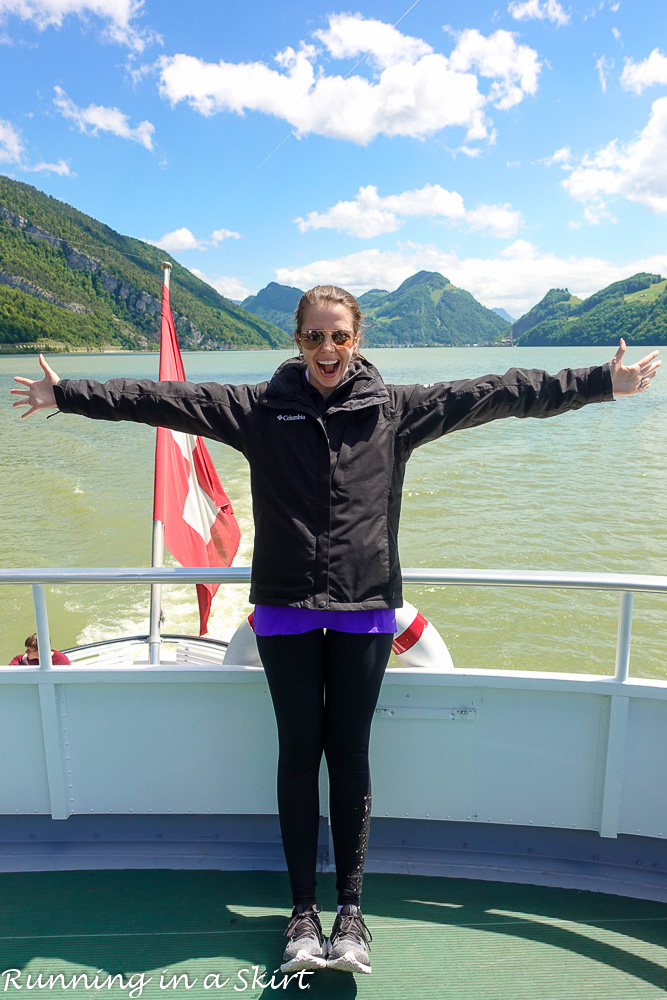 As we reached the center of the lake we started to get even better views of our destination for the day... Mt. Pilaus.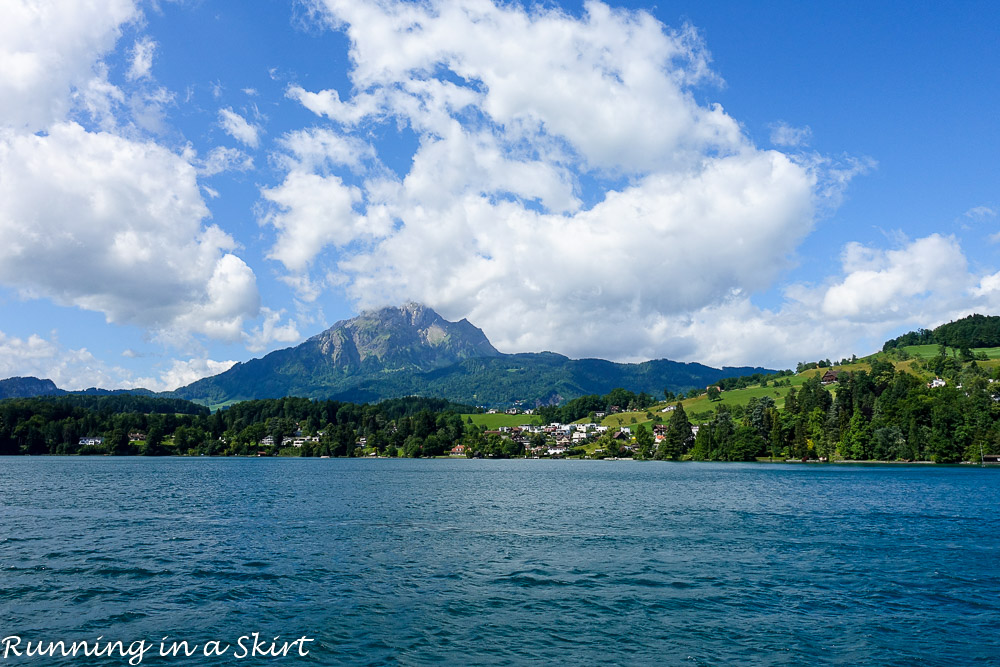 Isn't she pretty?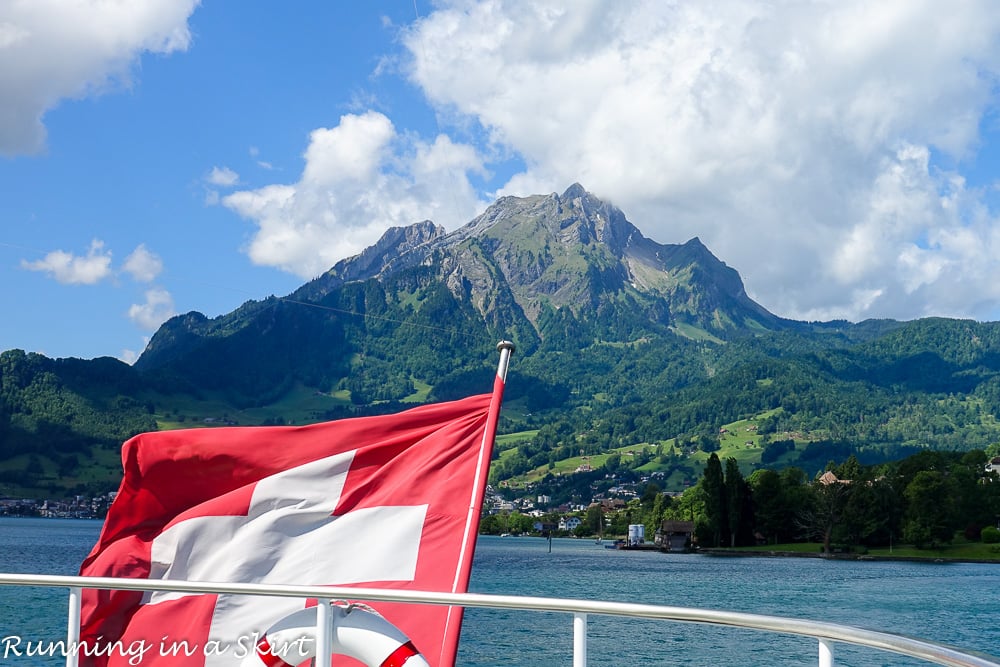 The boat ride was about two hours but the time goes by in a blink of an eye because there are so many beautiful things to see. I literally do not want to look away and miss anything. I'm sad leaving the boat because I had such a delightful time, but little do I know the day is about to get even better.
The boat stops at the train station for Mt. Pilatus and we get off.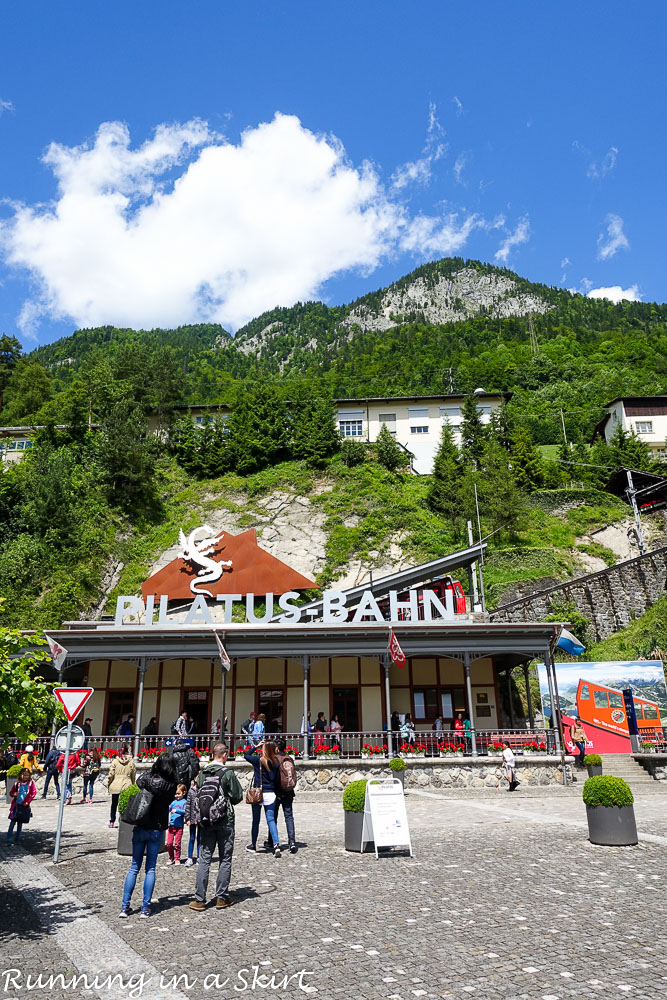 This isn't just any train, it's the world's steepest cogwheel train! Look at that incline.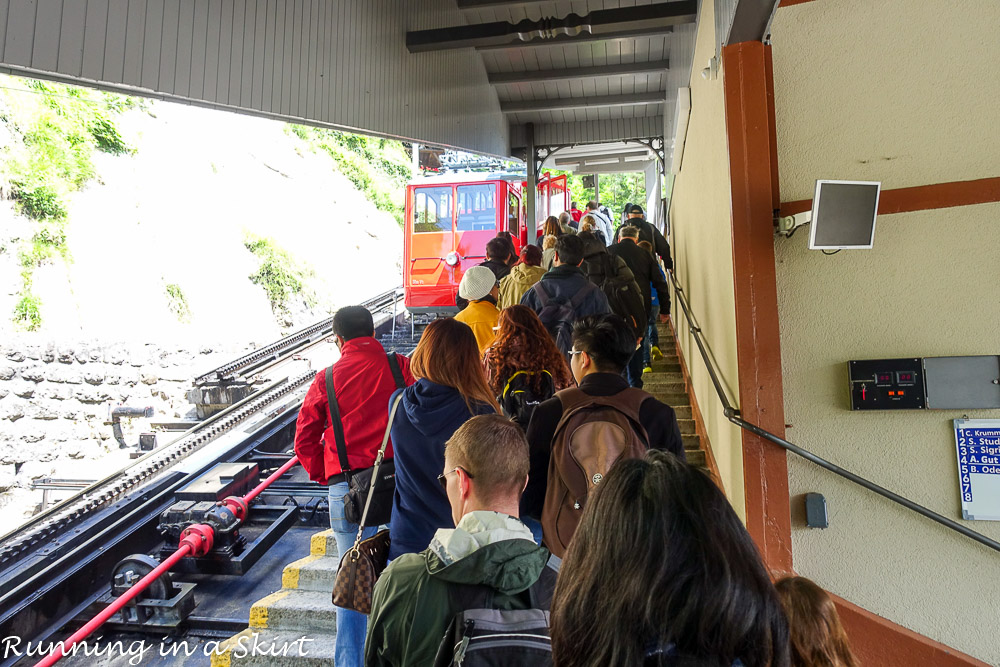 The Hubs and I get a seat and we start the climb.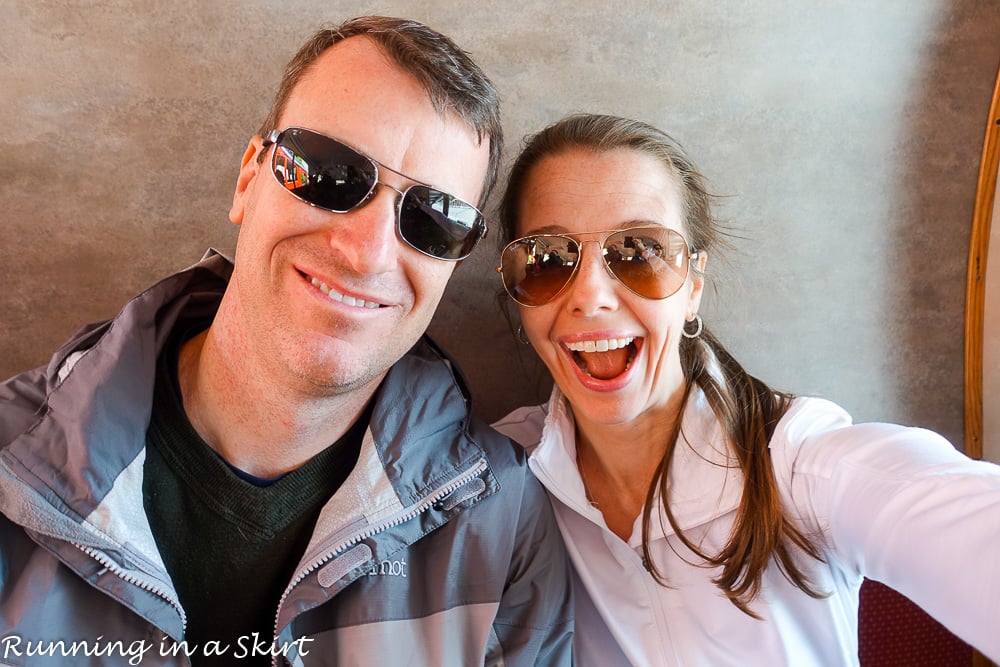 Now I obviously knew that this was going to be a beautiful adventure, but as we climb into the crisp mountain air I am in complete awe of the beauty. It's like you are looking at one picture post card after another.
Everything from the rolling mountains to the lake I just traveled on is in view.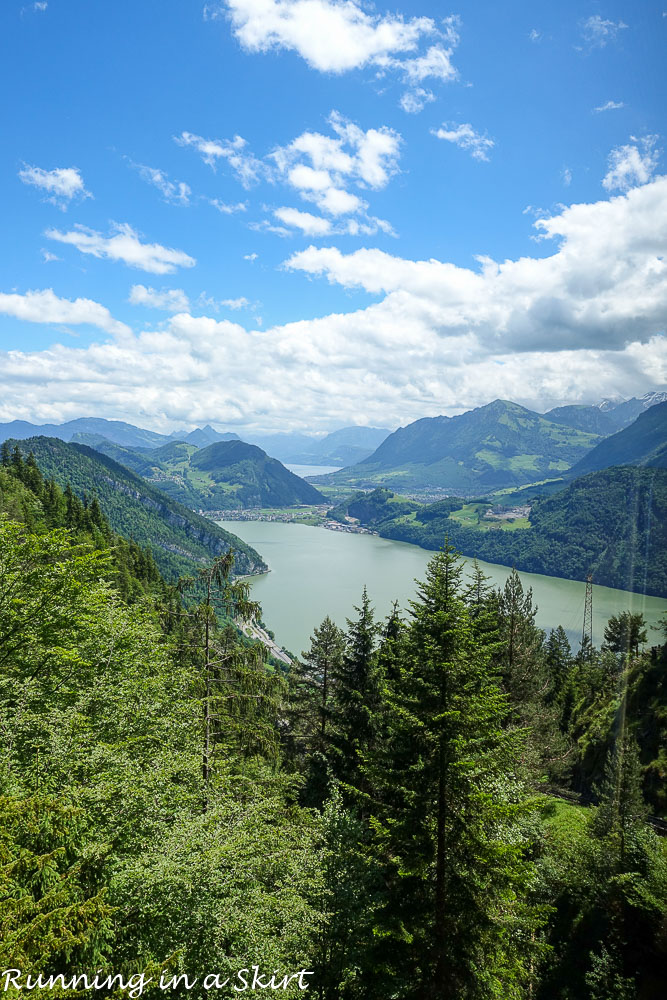 Once again I don't want to look away and miss a moment of the beauty.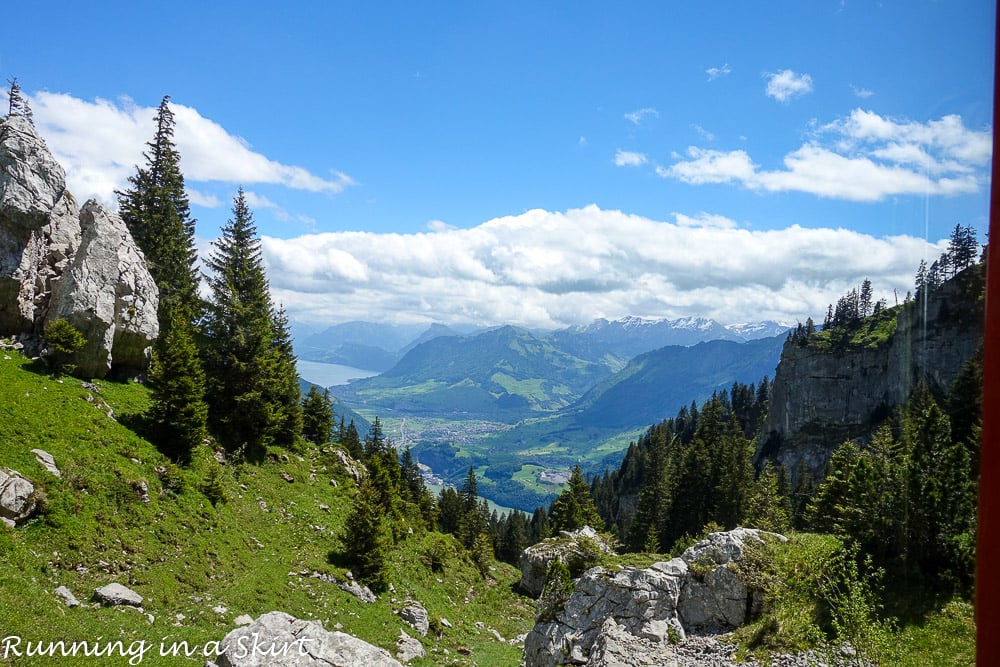 As we continue up the steep track the lush green turns to snow and stone... and somehow it is just as remarkable.
After about a 20 minute ride we arrive at the top of the tracks.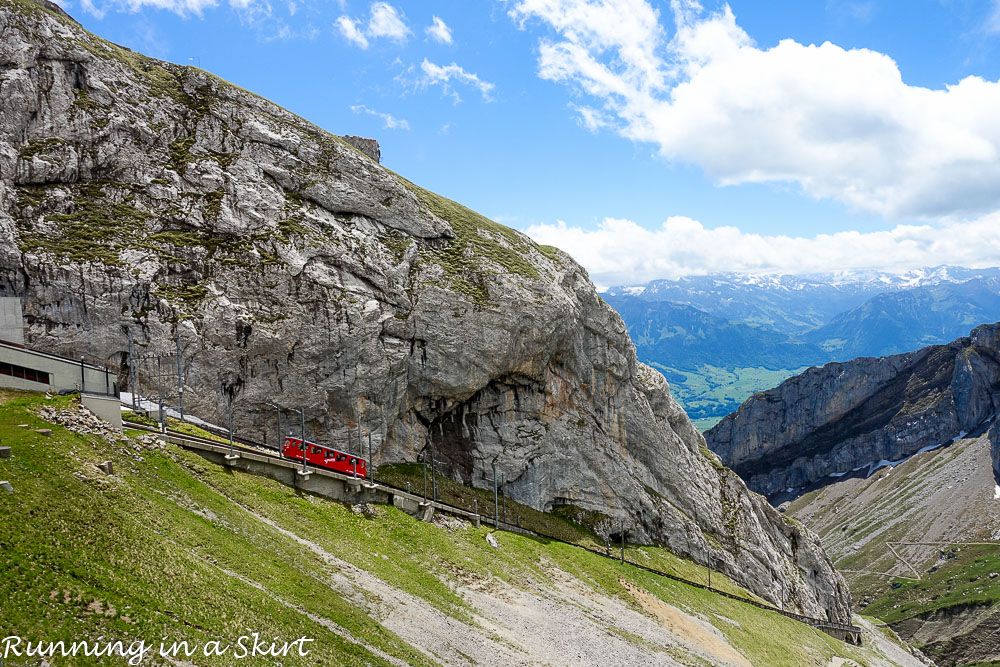 There are several buildings for tourists keeping them from the cold howling winds. The temperature is hovering around 40 degrees.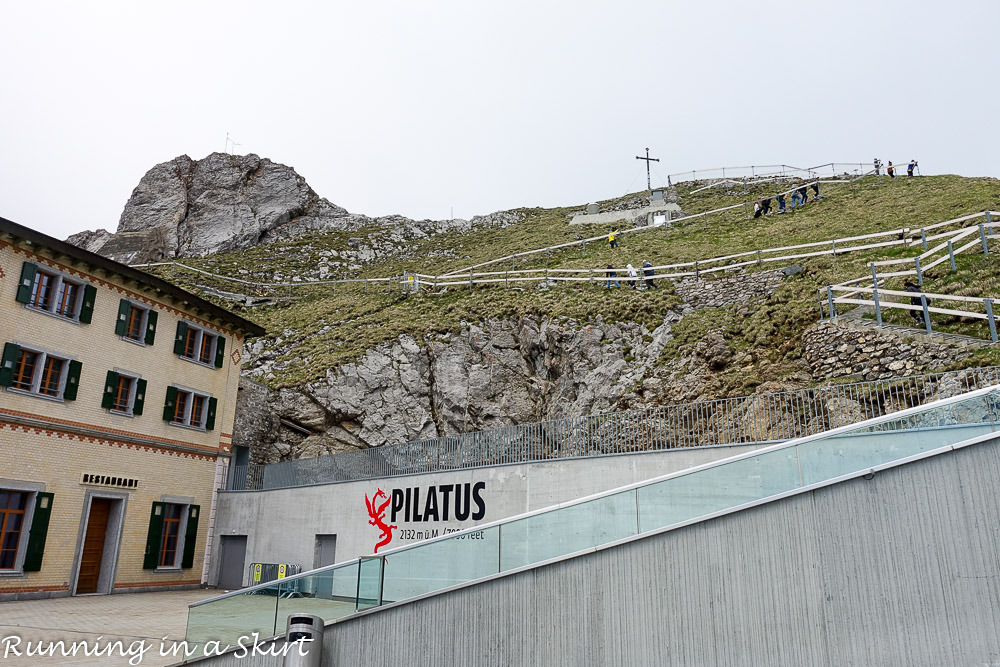 Most folks seem to stay in the main circle building, but the Hubs and I decide to check out the hotel and restaurant on top.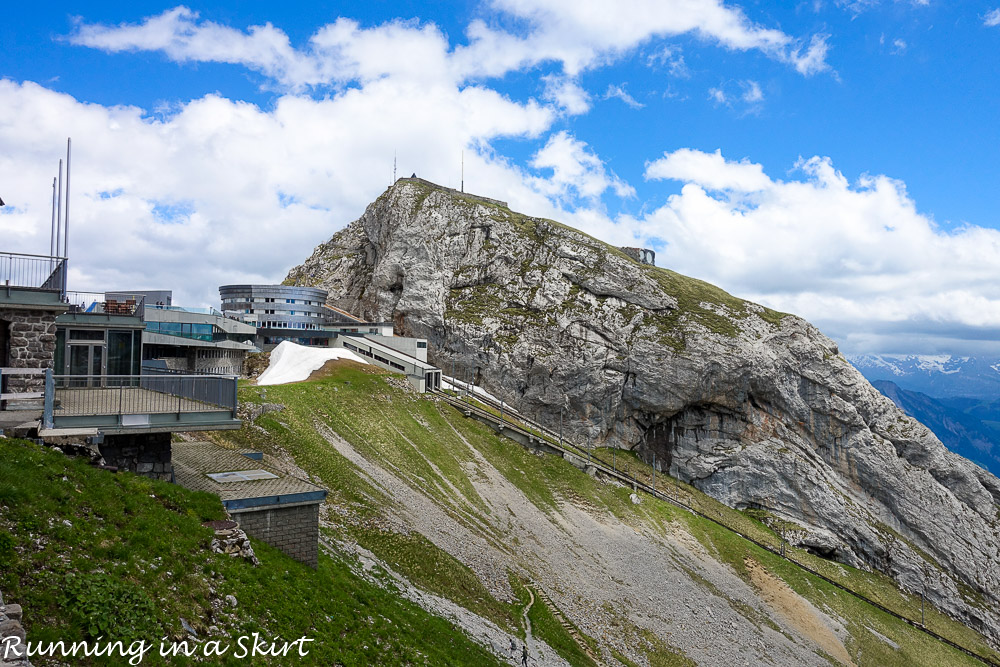 Within a few minutes we sit down in a fancy dining room with this view. Only in Switzerland do you get such views and fancy service at the top of a remote mountain.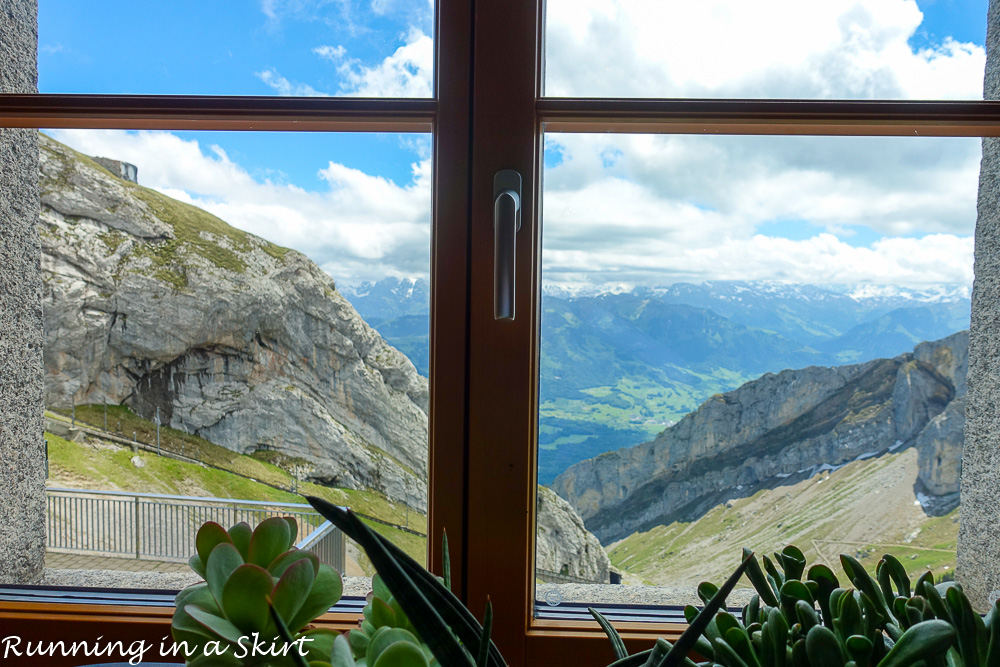 The highlight of the meal is this alpine mac and cheese.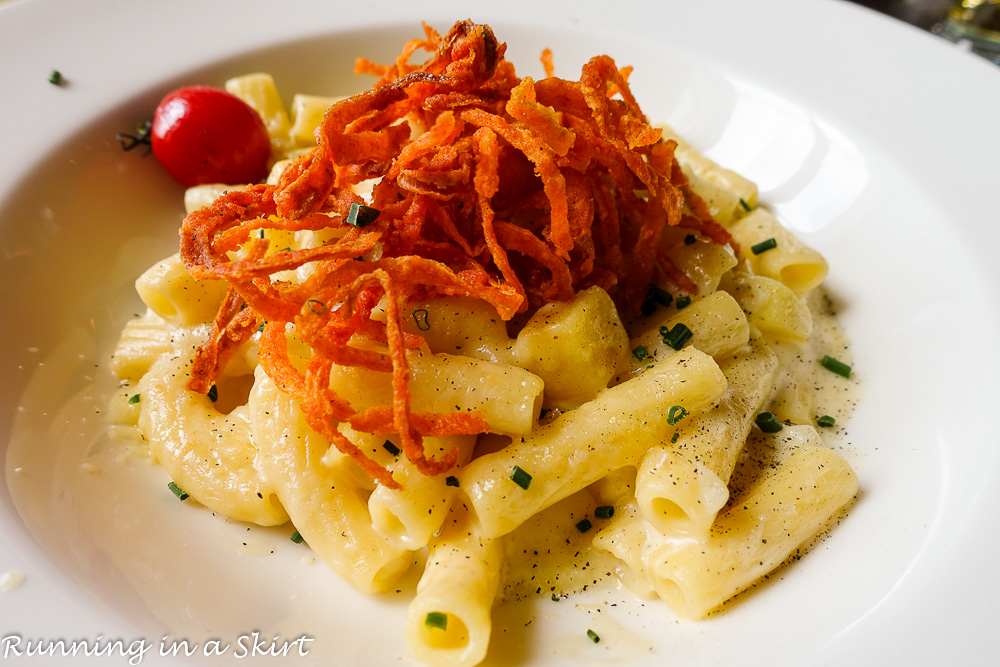 After a leisurely lunch we decide to brave the cold and take a hike to Tomlishorn. Yes, we are those people who always go beyond these signs.
The trail starts out smooth and easy. As we walk away from the crowds I can breathe easier. The clean air is like a dream.
I move so slow because I want to take so many photos and remember every moment.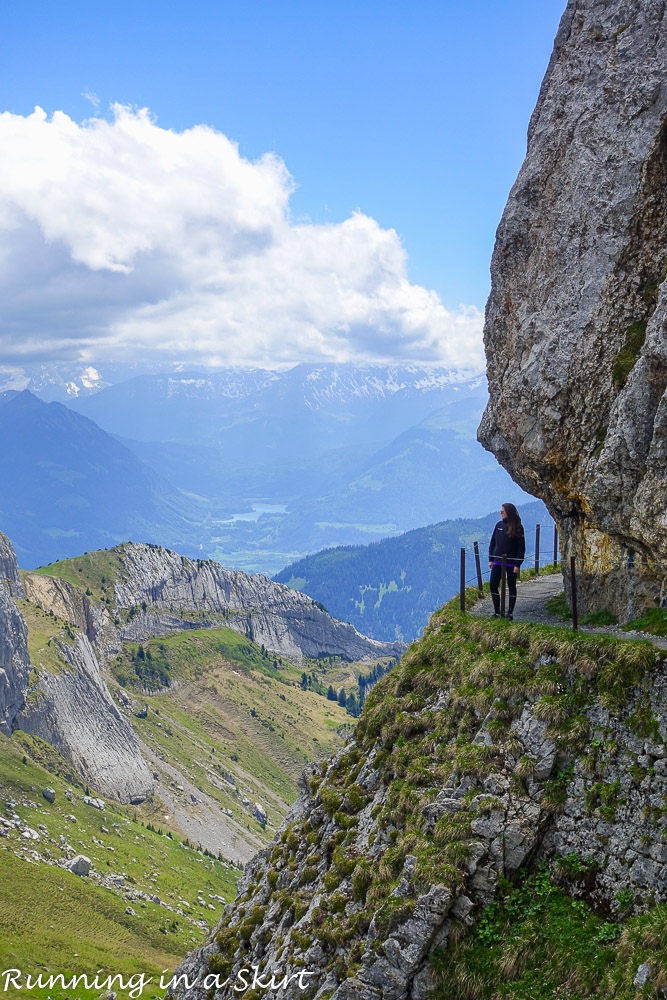 The hike quickly gets rockier and steeper, but I keep pushing forward.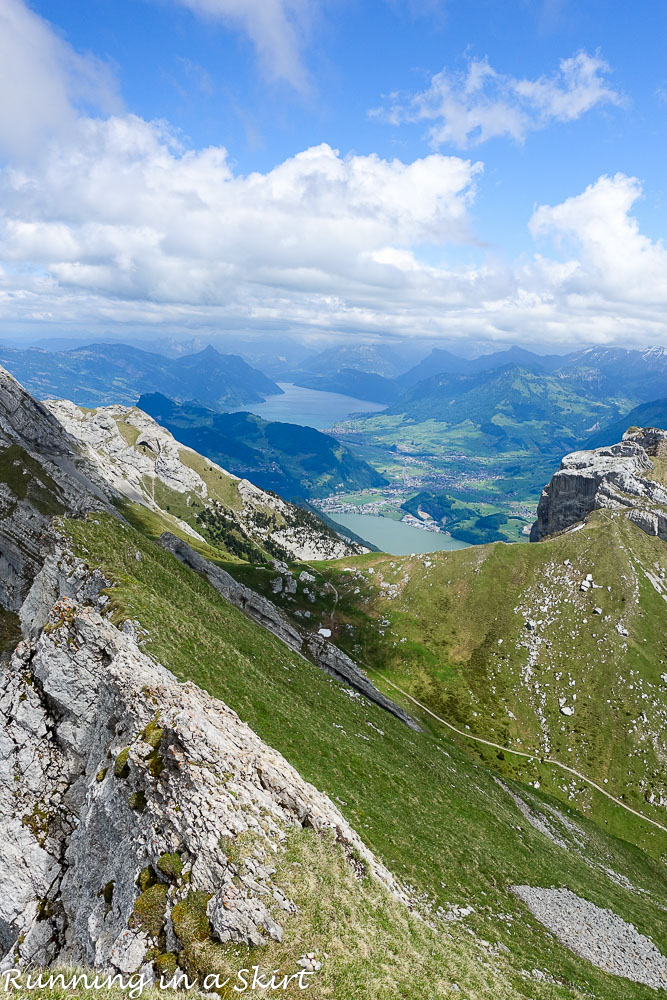 After about 45 minutes we reach what feels like the top of the world.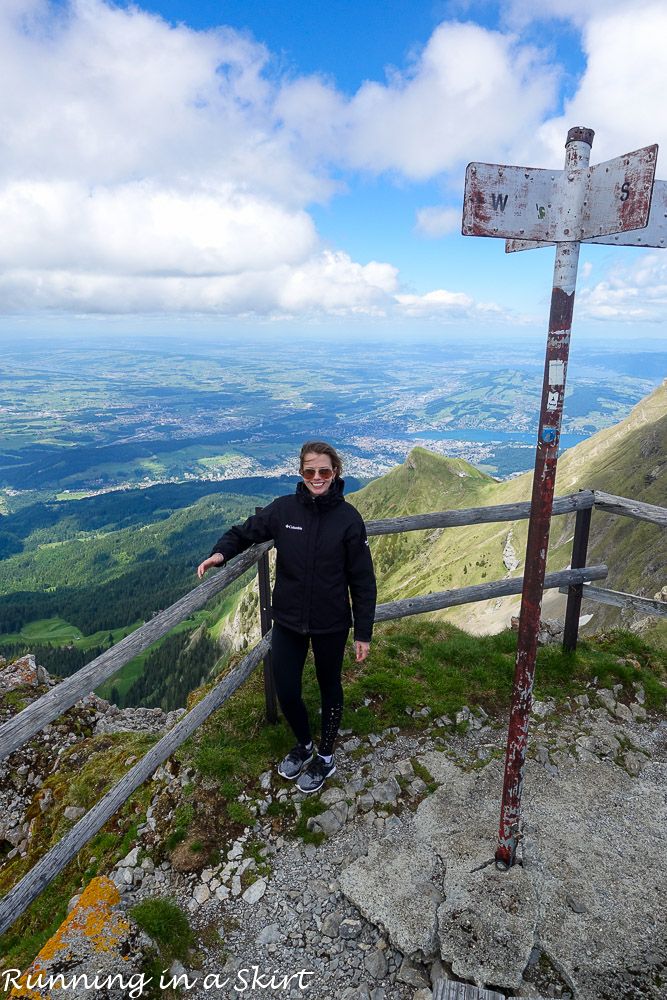 My measly words hardly describe the beauty.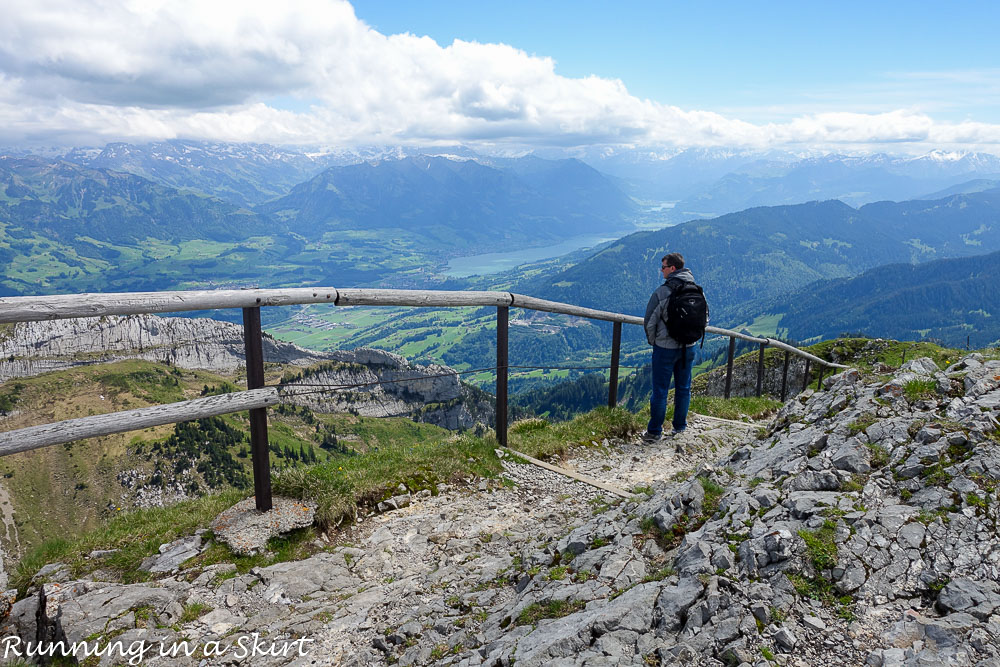 Little did I know at the time that this was just a small taste of the mind blowing scenery I'd see over the next two weeks in Switzerland.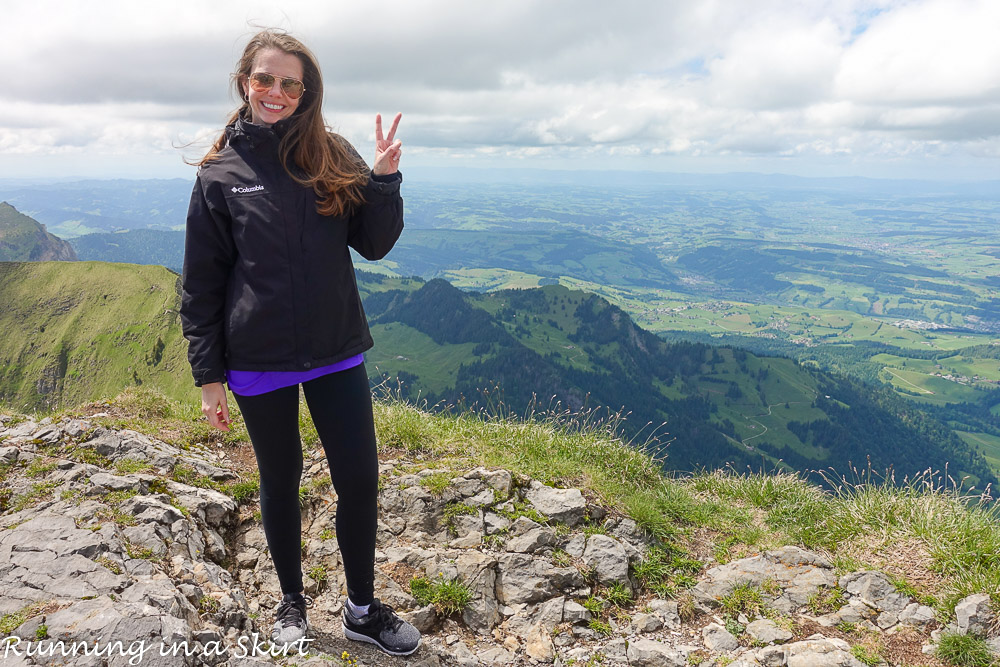 After spending some time at the top, I started to get cold and we head back down the mountain.
As if the day had not been fun enough you can go back down the mountain in an entirely different way. We hop on a spectacular, huge red gondola where it felt like we were being lightly carried down the mountain.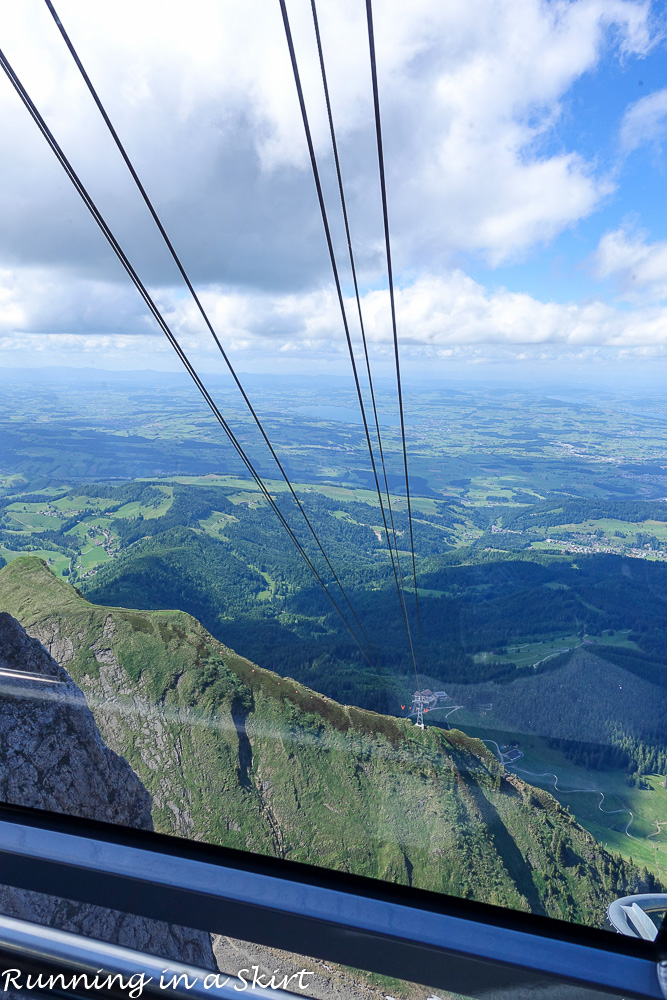 In some ways it felt like flying!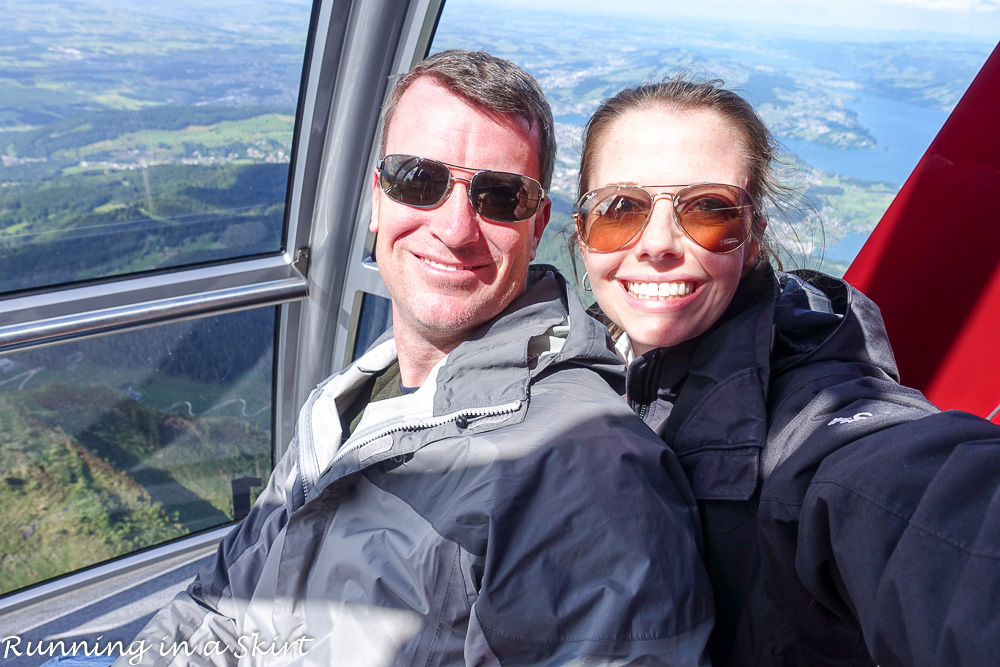 Going down this way let us see everything we'd done that day and was so much fun.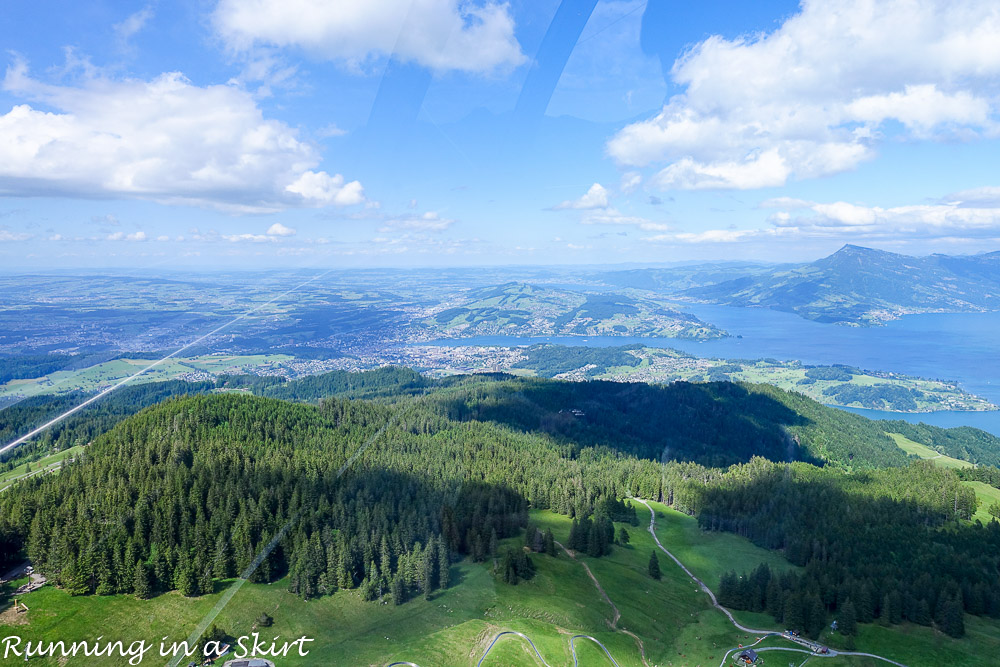 And just when I think this spectacular day can't get any better I spot my first Swiss cows... and I finally fall in love with this delightful country.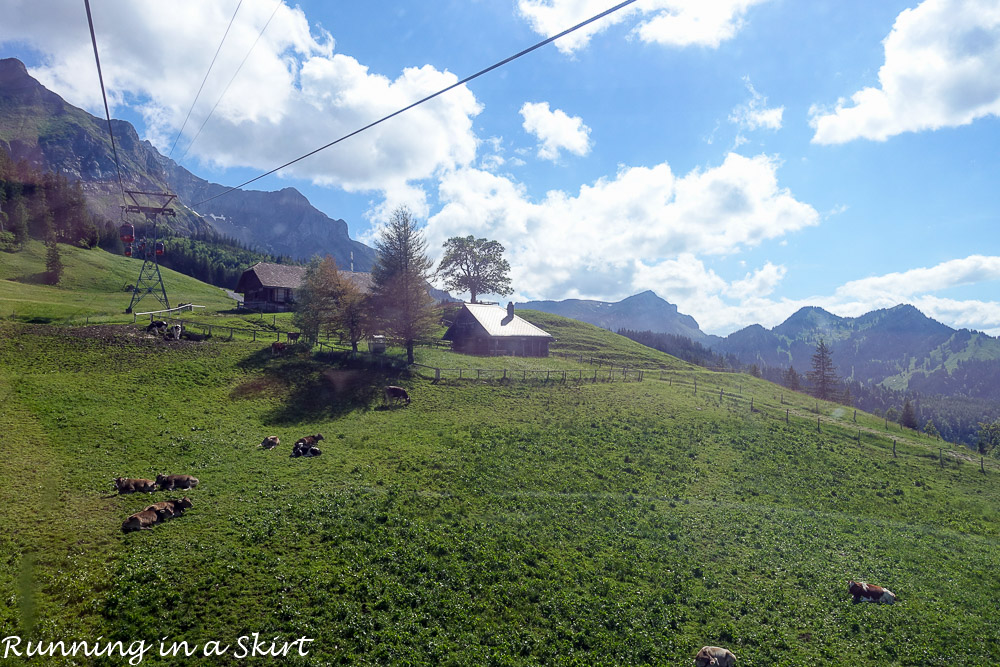 Halfway down the mountain we transfer to a smaller cable car that is perfectly cozy for two.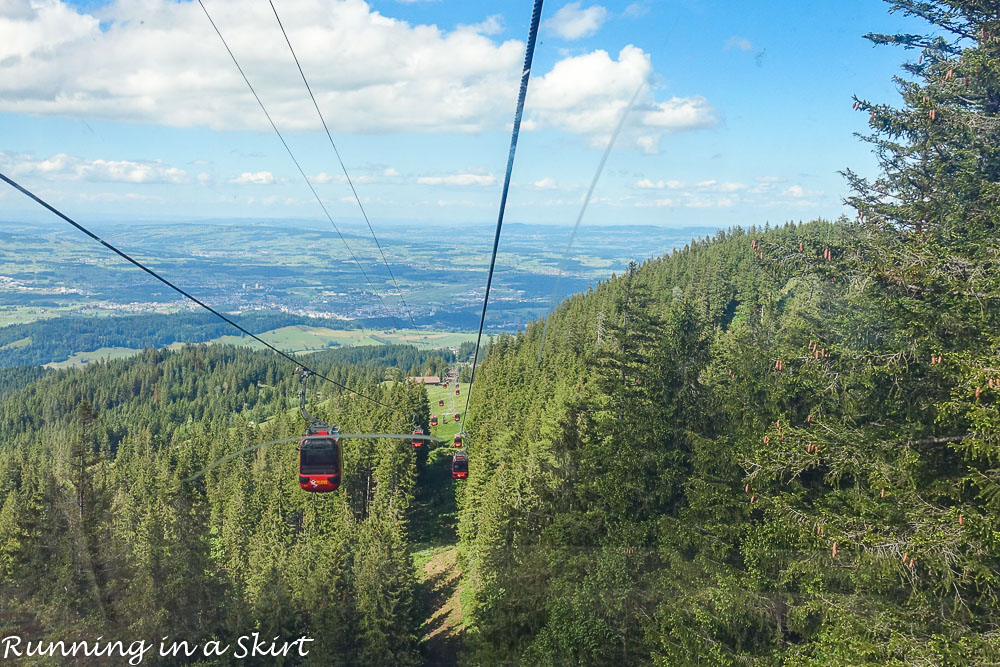 At the bottom of the line we take a short walk and bus ride back to Lucerne. This day trip could not have been more perfect.
Mt. Pilatus Day Trip Thoughts
This really was an adventure for the ages. The day was just the right amount of adventure, activity and awe moments... with a great meal thrown in. Switzerland is so good at putting on shows to see their big mountains and Mt. Pilatus did not disappoint. If you are ever in the Lucerne area you have to take this journey.
Also check out the rest of my trip including my Switzerland Travel Guide! --->
Like this post on a Mt. Pilatus Day trip? Pin this to your favorite Pinterest board.


Your turn!
What would be your favorite part of the day?