Explore the French side of Switzerland near Lake Geneva. This is what to do in Lausanne Switzerland.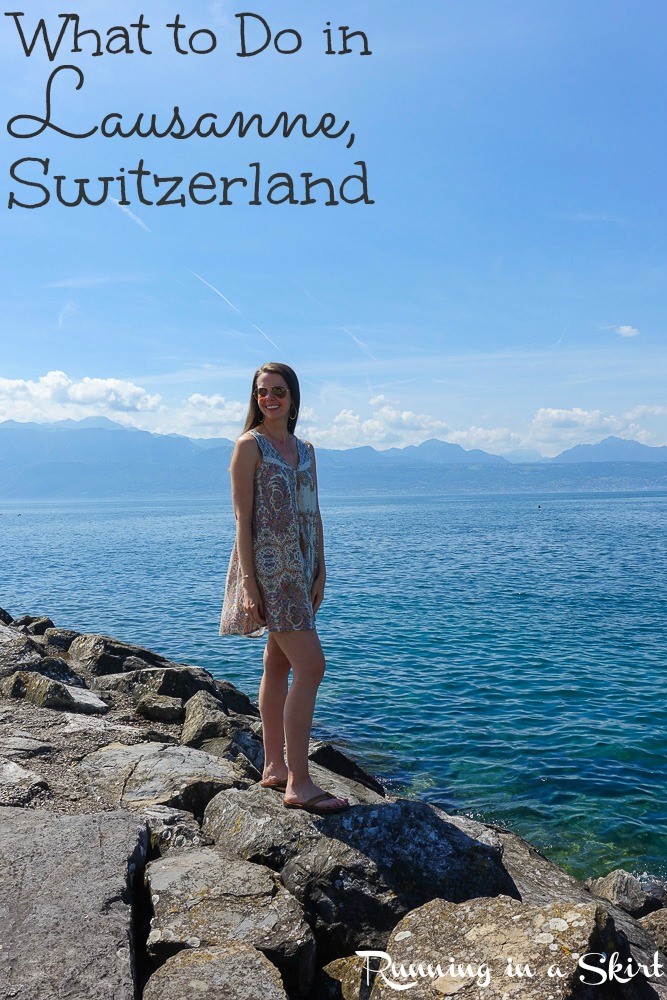 Hi guys,
I'm finally nearing the end of my trip to Switzerland. Today I'm sharing more about Lausanne, Switzerland which is actually on the French side of the country. If you are just joining me, check out the rest of my trip including my Switzerland Travel Guide! --->
What to Do in Lausanne, Switzerland
After nearly two weeks of hearing German and exploring the German side of Switzerland it felt kind of strange taking the train to Lake Geneva and suddenly being surrounded by French speakers. Even though Lausanne is in the same country it feels like another world from the alpine regions.
Our mountain views were replaced with beautiful urban historical buildings and it was still so pretty. We had about a day-and-a-half in Lausanne before we left to fly out of Geneva for home and here's what we did...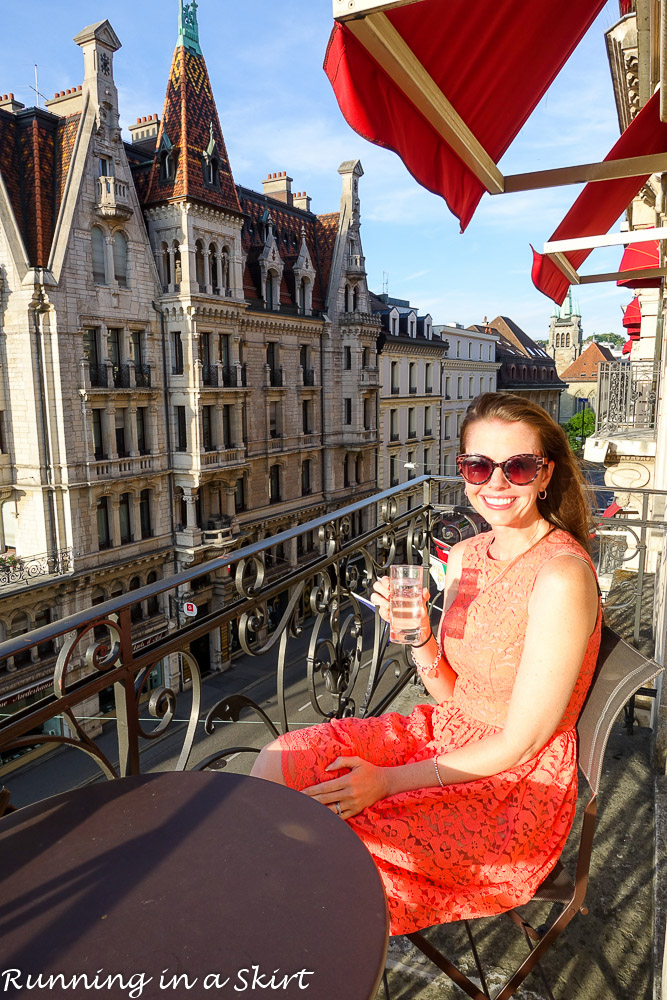 Take a Tour
Since Lausanne is filled with so much history we decided to take the self-guided tour we found in the Rick Steves book. The entire city is built on hills and is filled with staircases and ramps. A walk around the city feels like a workout.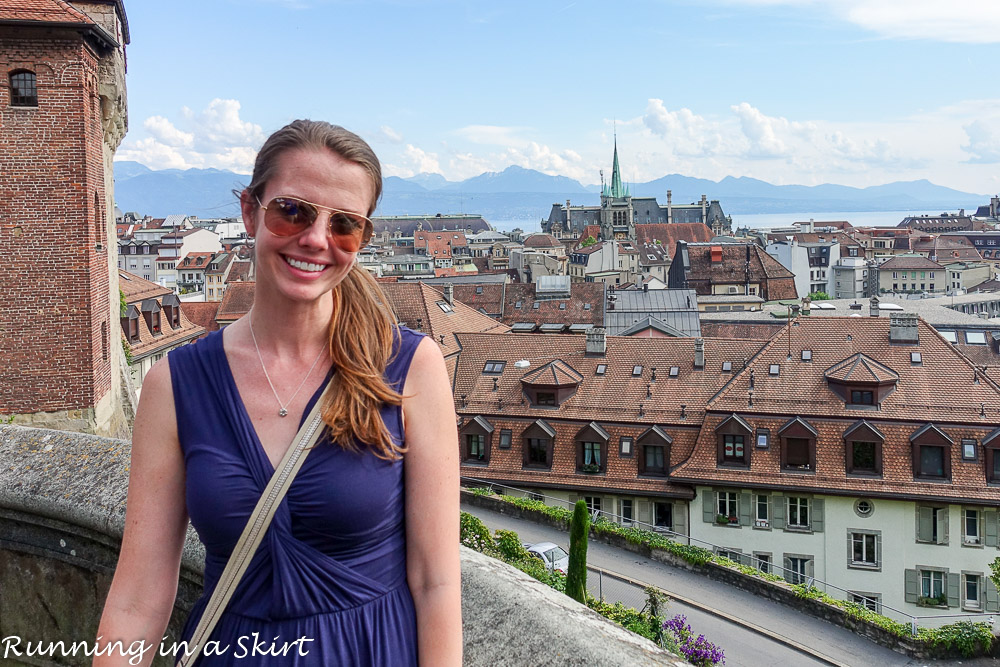 Lausanne is a mid-sized city with about 130,000 people. It's very progressive and friendly, yet it was still packed with historical sections and buildings.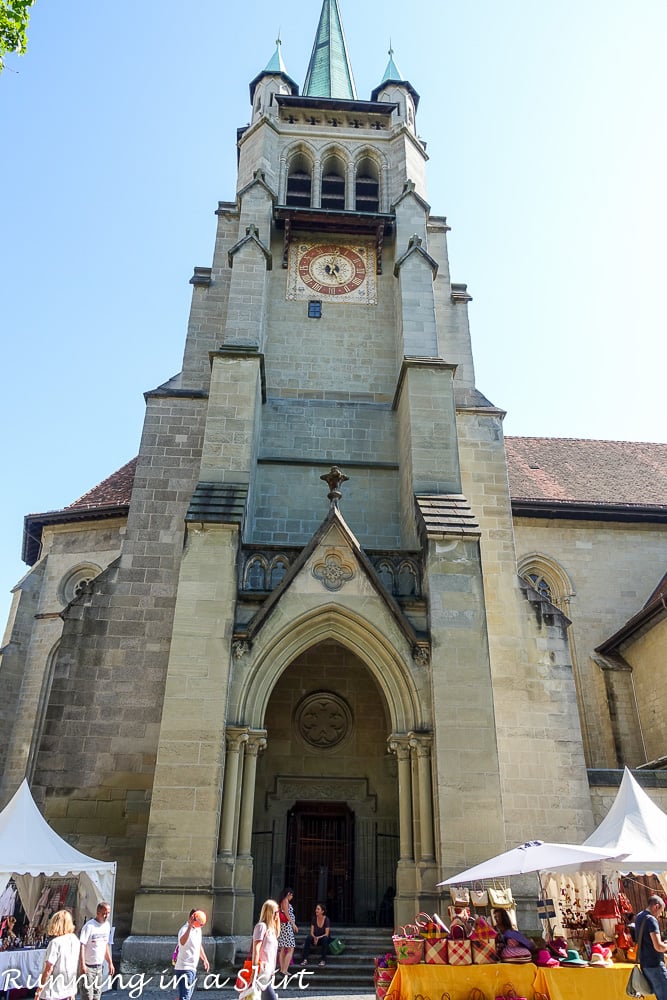 There are streets filled with shops and restaurants that have a decidedly French flavor.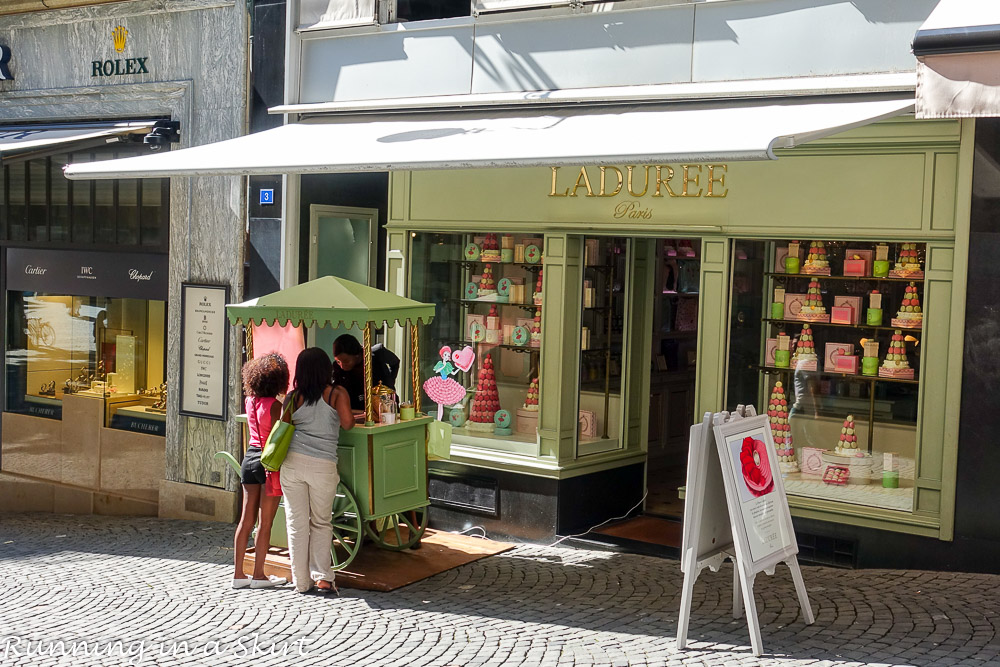 One of the highlights when seeing the Lausanne cathedral which is more than 300 ft long and is the biggest church in Switzerland.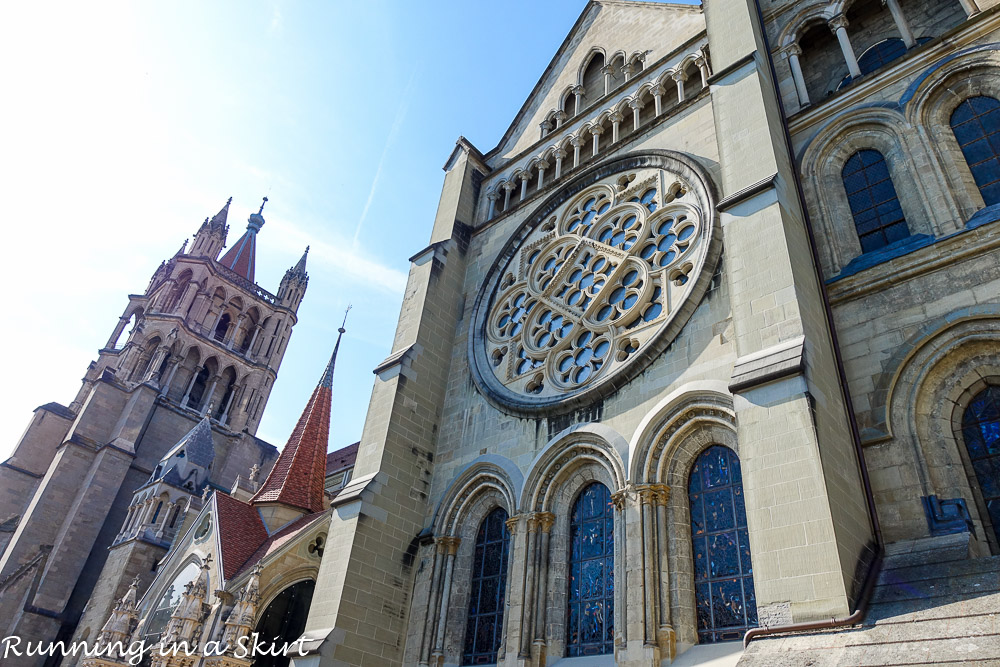 Like the church we saw in Bern this Cathedral used to be an ornate Catholic one, but is now very plain Protestant. It had been stripped of its ornate decorations, other than the door, centuries ago.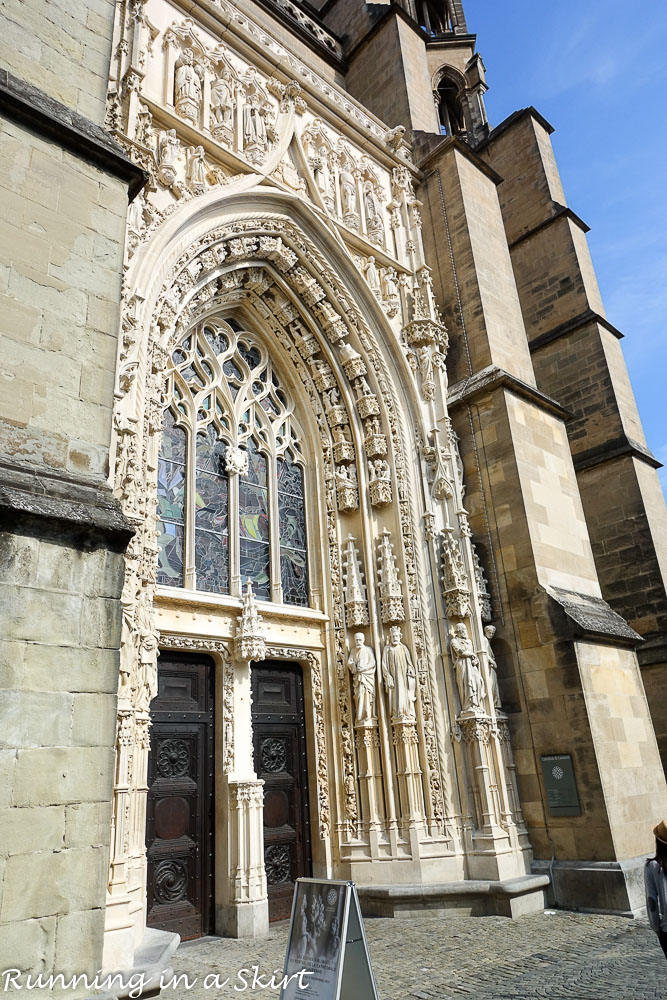 Other tour highlights included taking in the Vista of the beautiful French inspired buildings with the Swiss Alps in the background.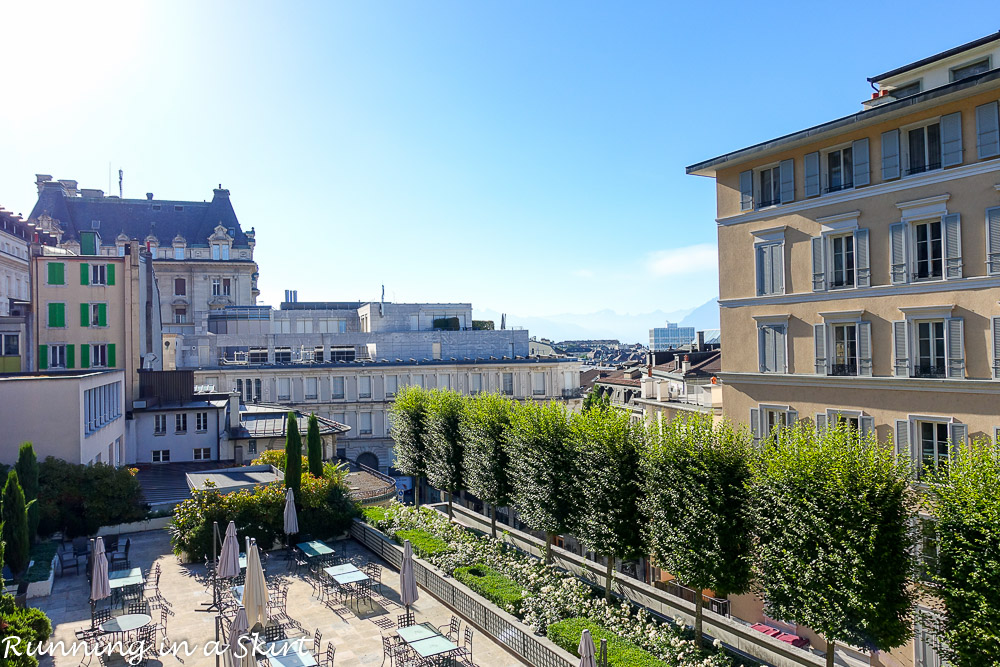 See Lake Geneva
On our first day of touring we also took the train to the Ouchy district of Lausanne to see Lake Geneva. This section of town feels like a big resort and is simply stunning with the water views.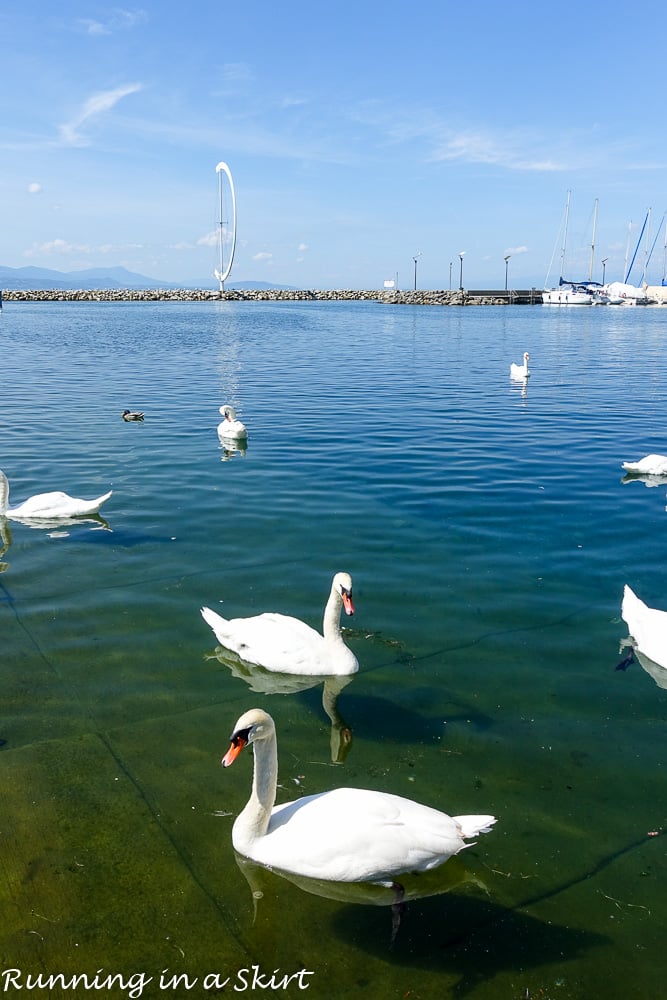 Plus the warmer weather in this section of the country proves that folks are actually using and enjoying these gorgeous lakes.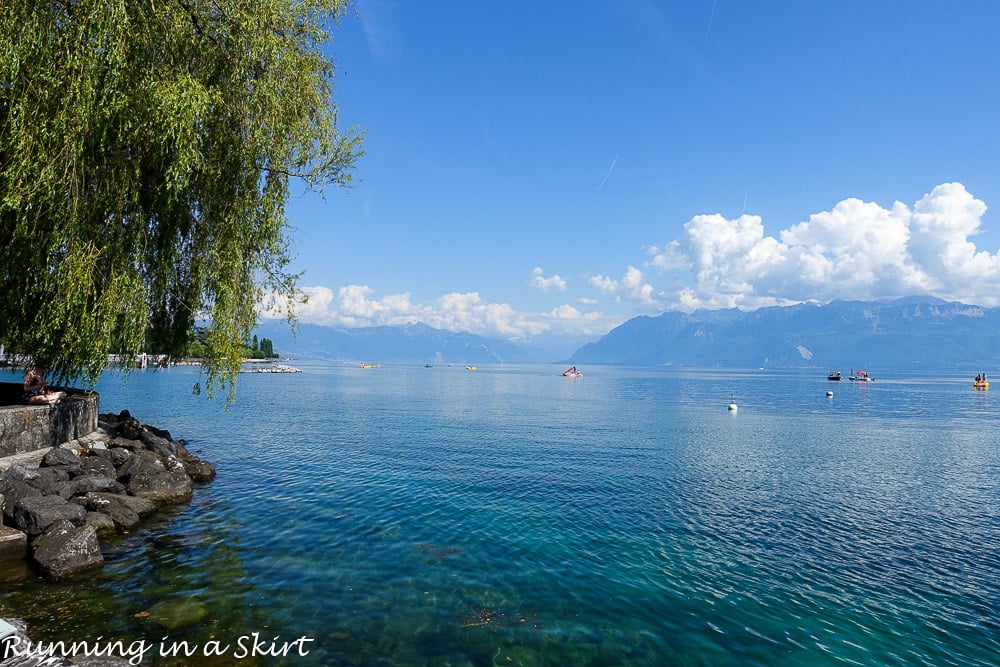 The lake path is lined with beautiful landscaping and even flowers, making it an ideal place for a stroll or bike ride.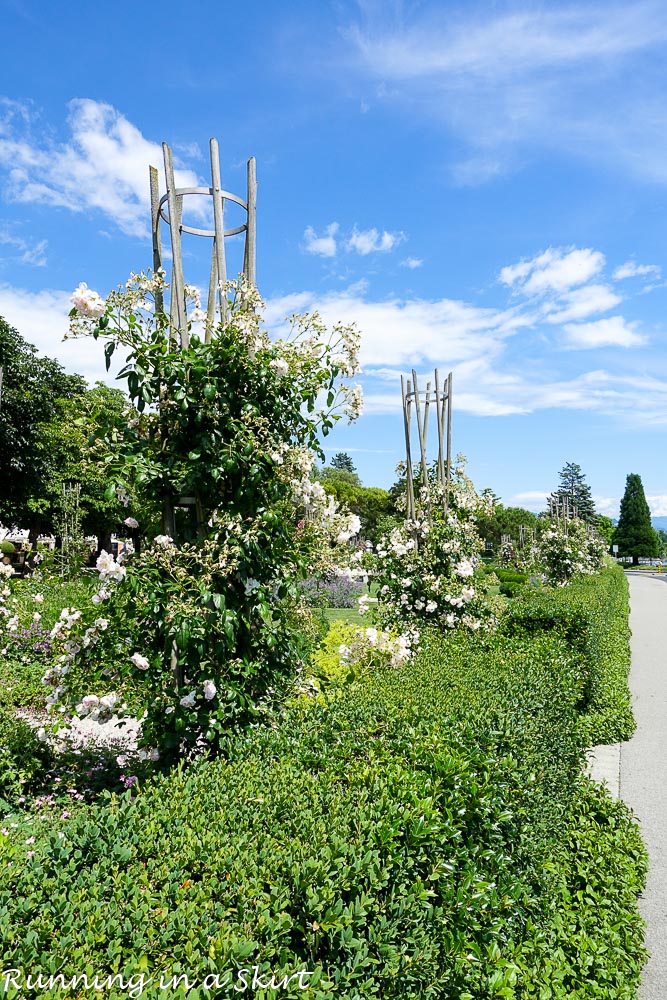 Olympic Museum
Well Greece claims inventing the Olympics, Lausanne is the modern-day home of the Olympics. They have a fabulous Olympic Museum and park down near Lake Geneva. Inside I got to see the Olympic flame, costumes from famous Olympic events and learned the history of the Olympics.
The Olympic Museum is a must-do on your what to do in Lausanne list.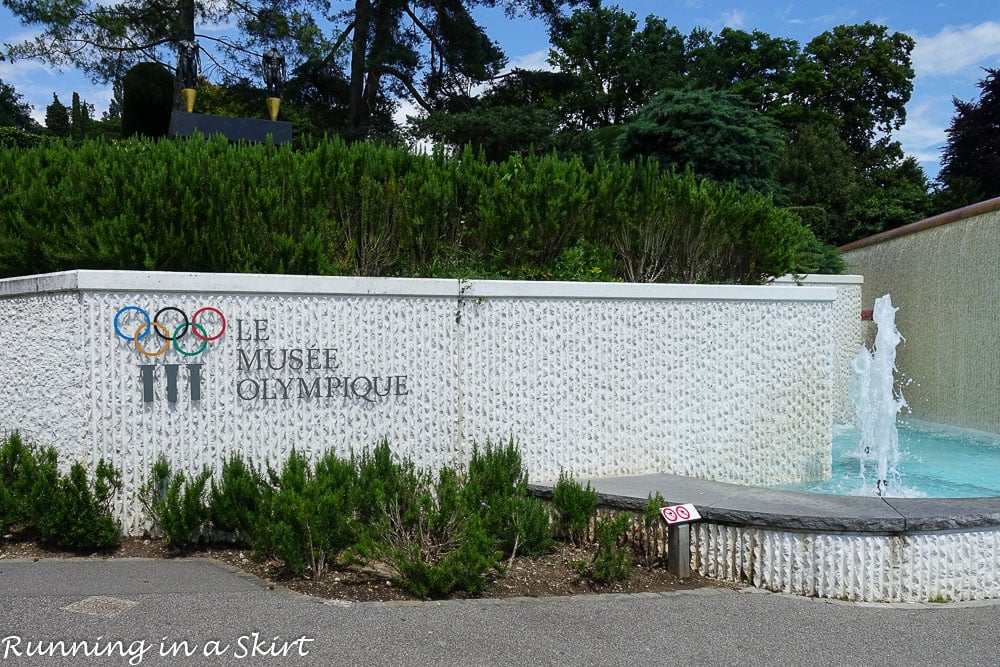 Great Eats
After eating days of traditionally heavy swiss-german food, I have to admit I was in the mood for something else. Luckily when we arrived in Lausanne we found plenty of delicious urban eats.
At Cafe Des Artisan I had a delicious falafel salad packed with fresh veggies avocado and pomegranate.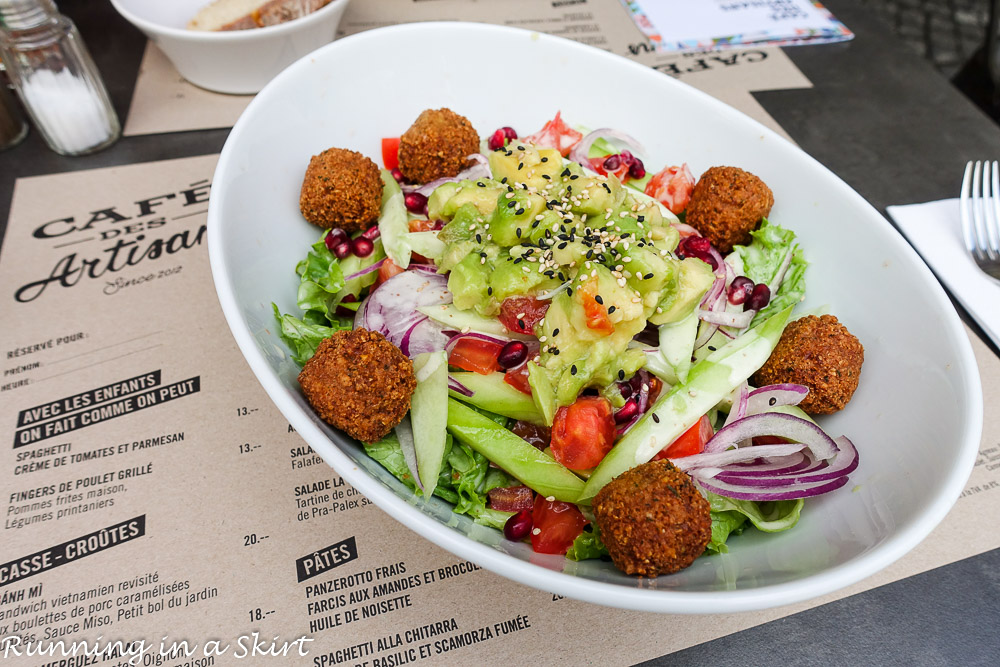 This delicious vegetarian breakfast burrito came from Blackbird.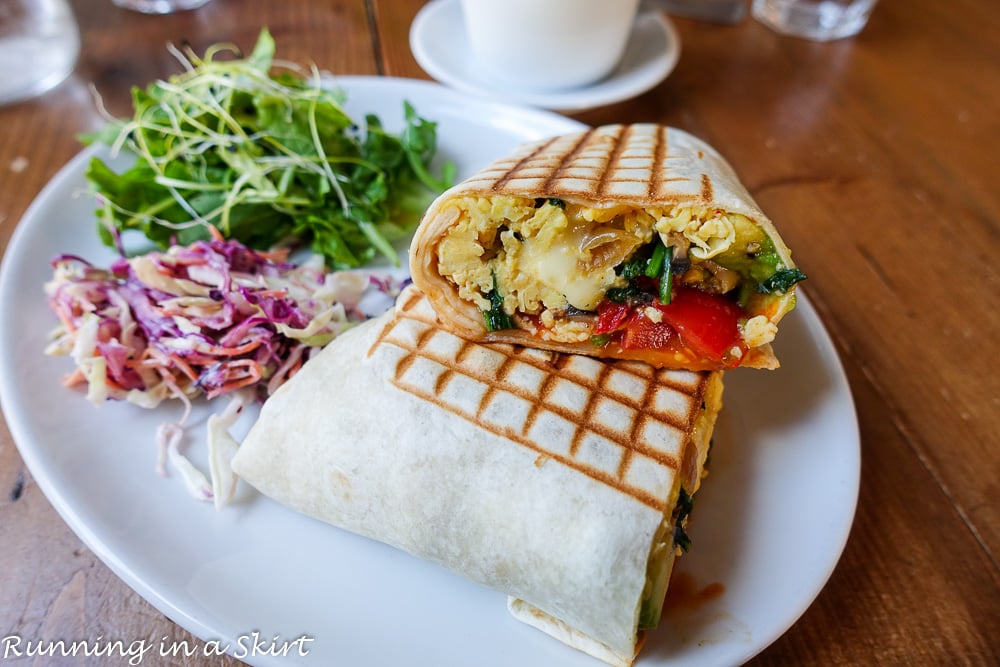 Add finally on our last night in Lausanne we had one of the most delicious meals we've had in a long time. Restaurant italien Ulivo surprised us from the very beginning by the sweet waitress translating the menu for us. The owner then came to serve our table and his passion for food really shined.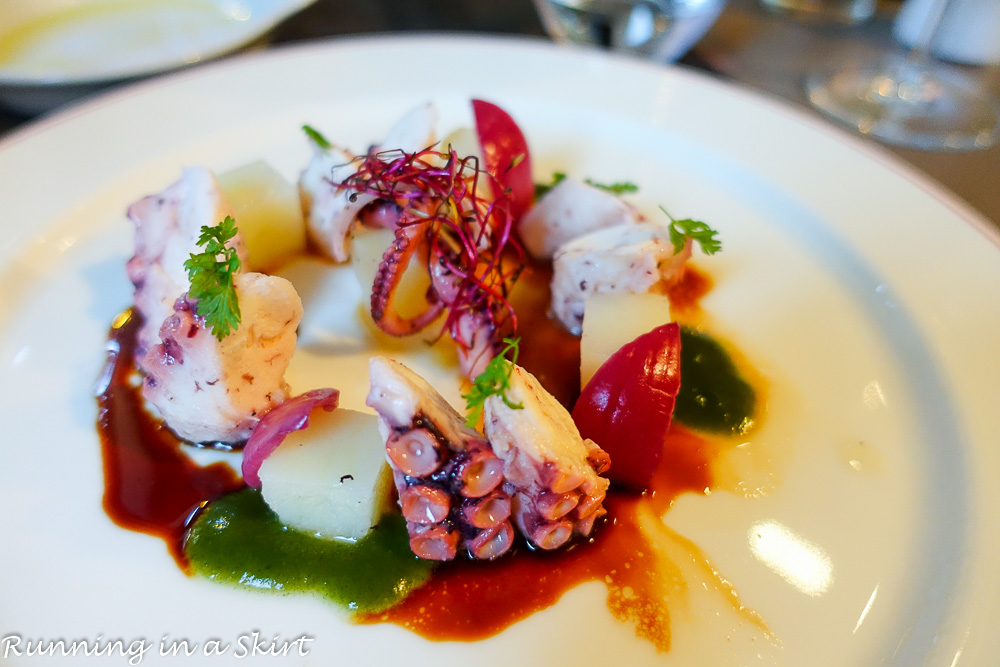 These gorgeous plates were the most delicious Italian food we've ever had out of Italy.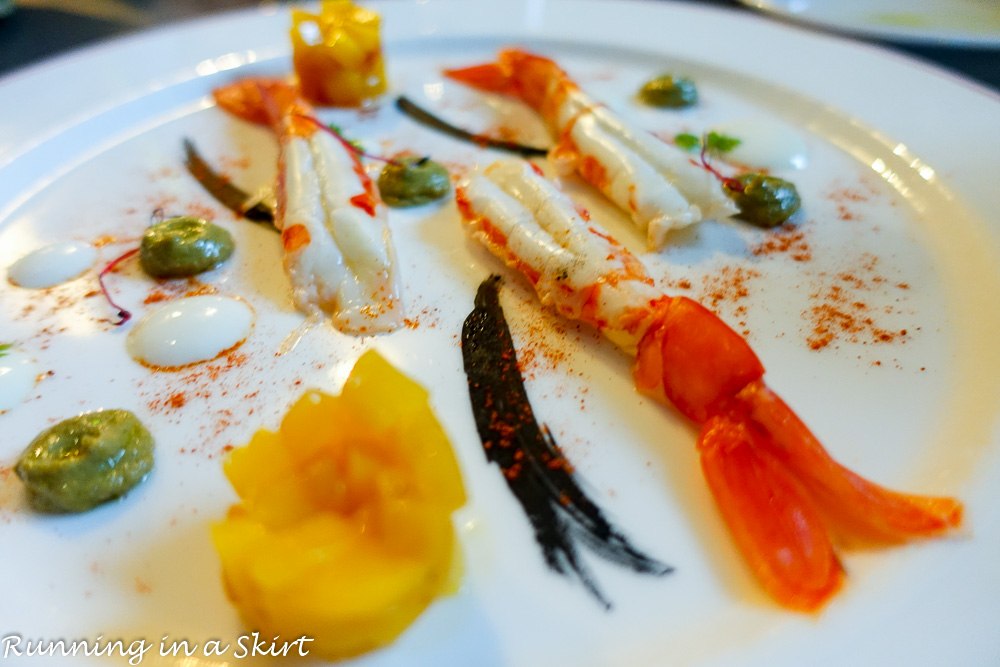 They were even served with olive oil from the owner's farm in Tuscany.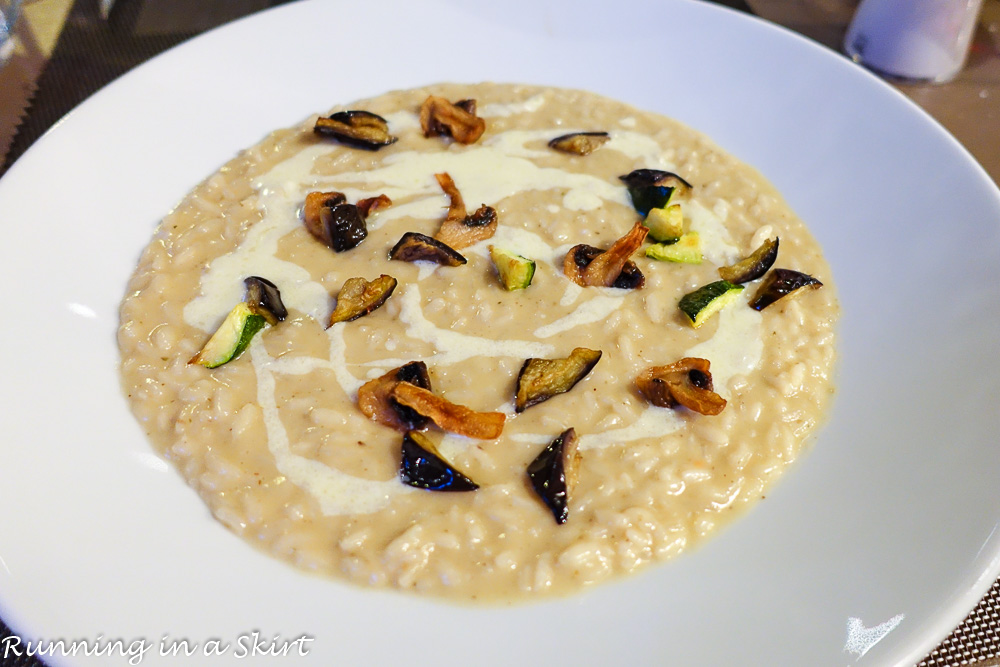 We took another gamble by getting Italian food on the French side of Switzerland but it totally paid off... this restaurant is a must-try in Lausanne.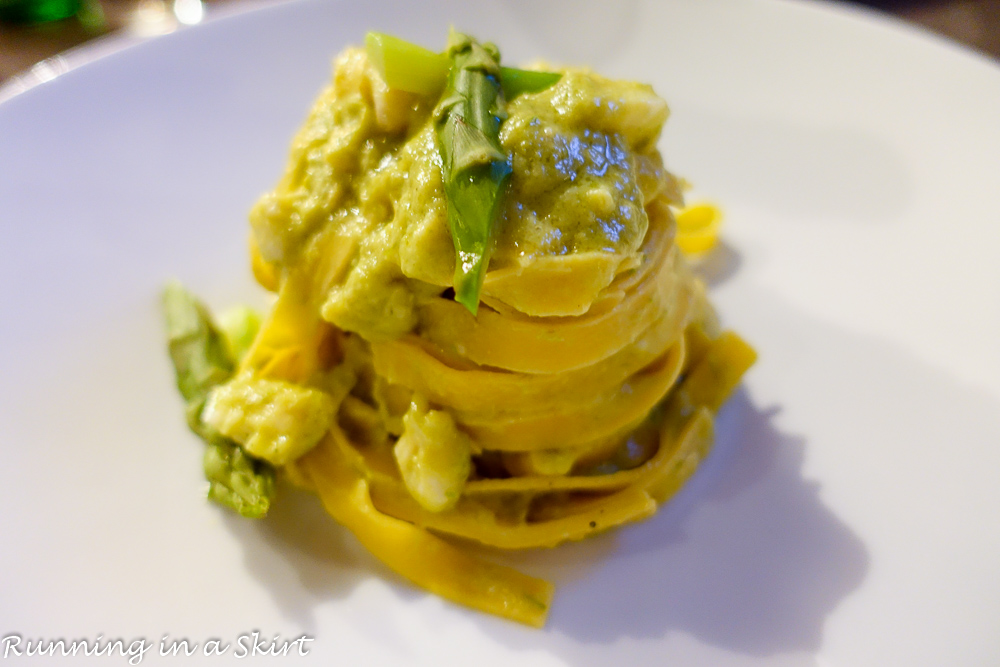 Take the Ferry
On our last full day in Switzerland we took the ferry along Lake Geneva. Our plan was to take a leisurely drive to the nearby Chateau de Chillon.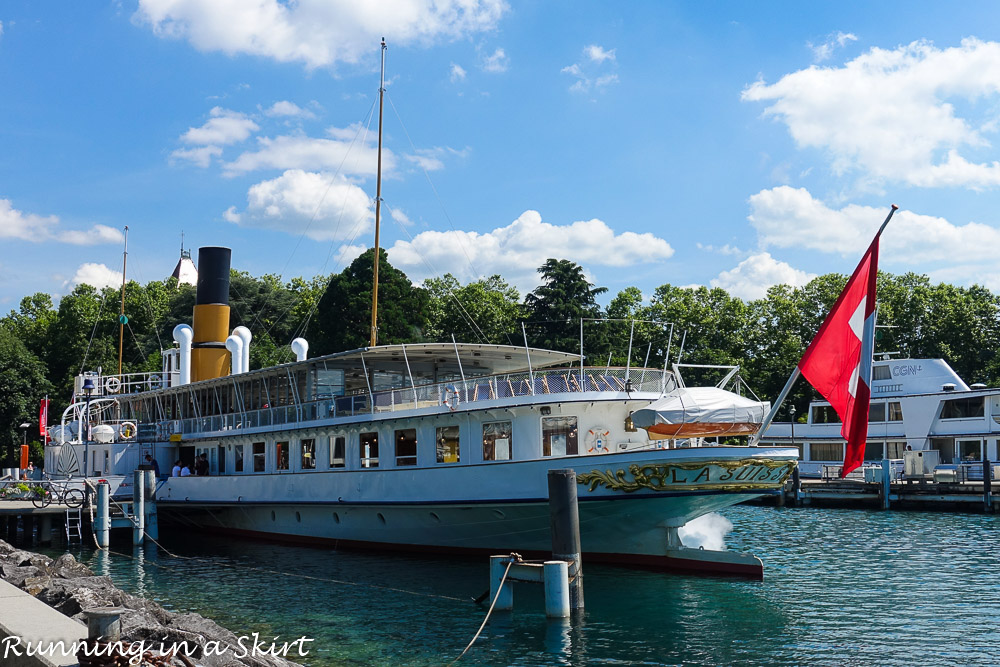 The ferry was included in our Swiss travel pass and was a great way to see the morning. You could look up the hills and see the vineyards.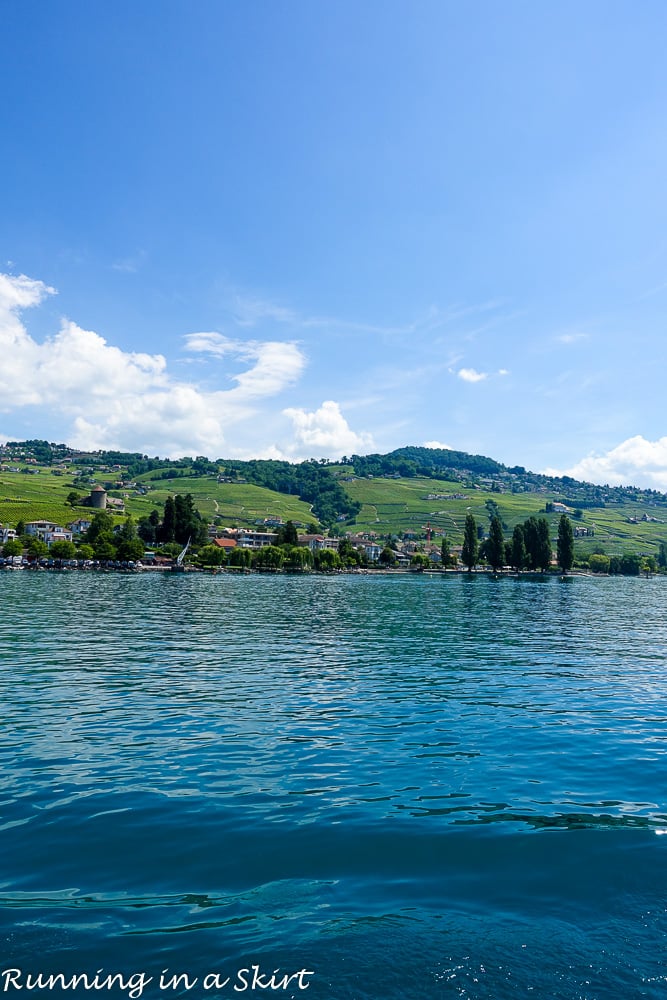 The ferry took us by the famous Lake Geneva mountain towns and gorgeous hillsides that surrounded them.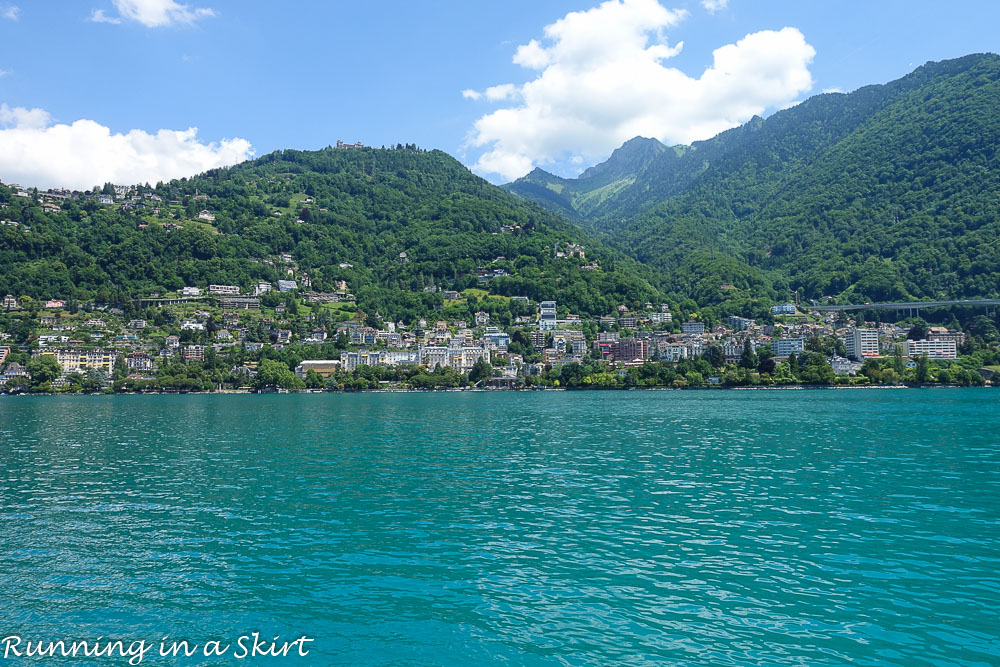 Rose all day anyone?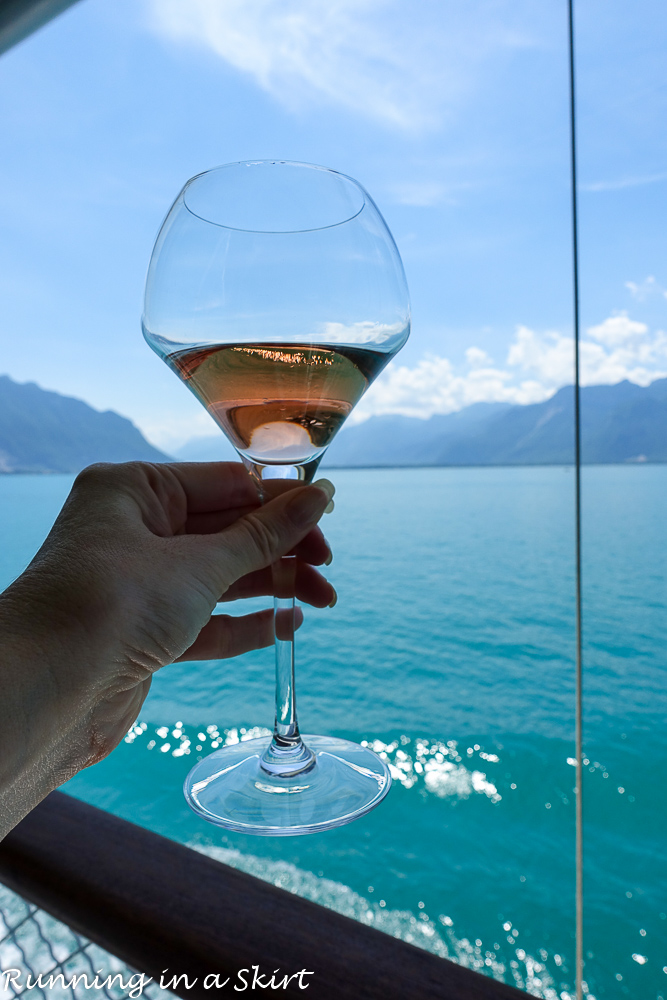 Chateau de Chillon
While the ferry ride was charming and beautiful, the Chateau de Chillon was simply medieval....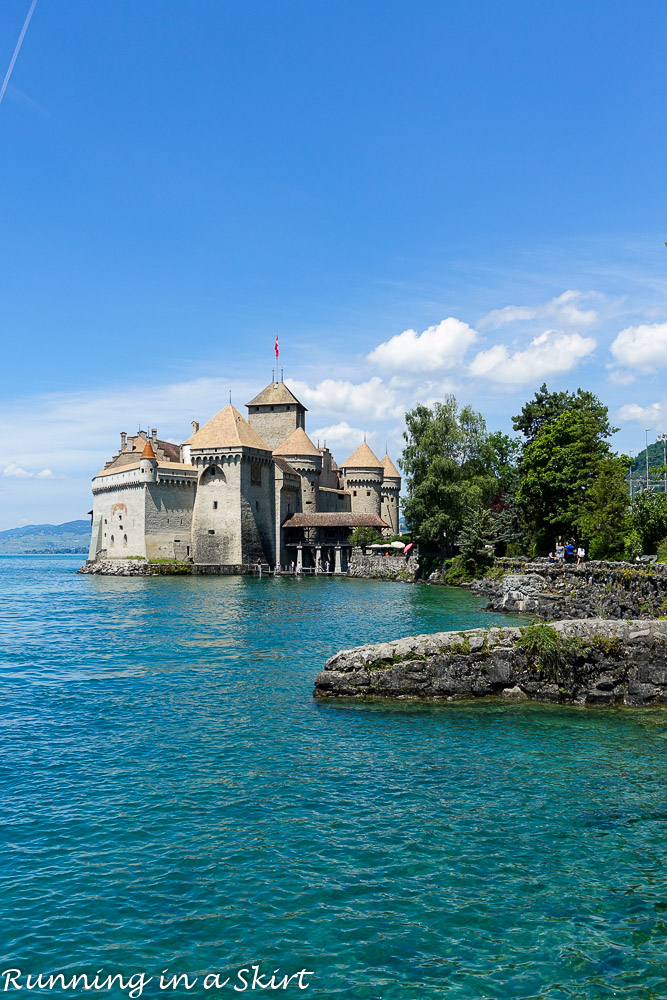 ... moat and all!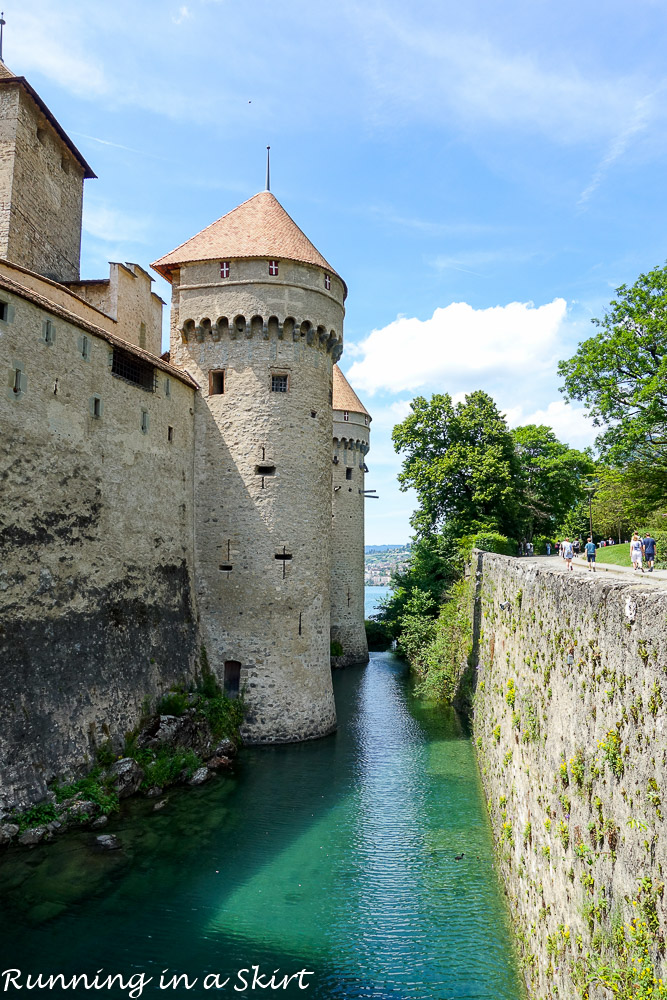 The inside of the castle was well preserved showing dungeons, hallways, bedrooms and even 800 year old toilets.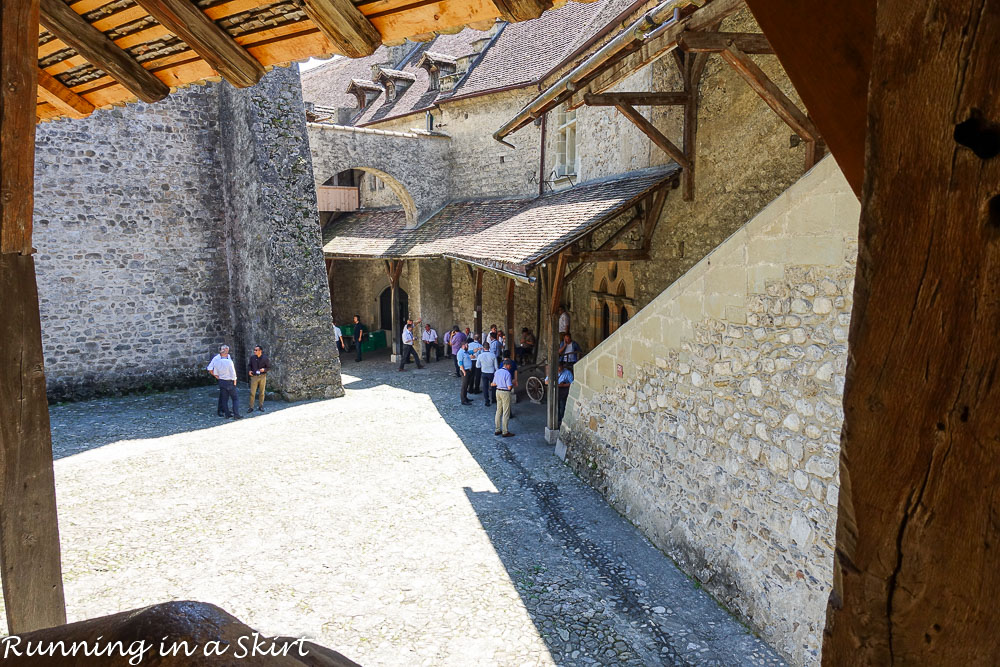 I could just imagine the guards walking around these towers.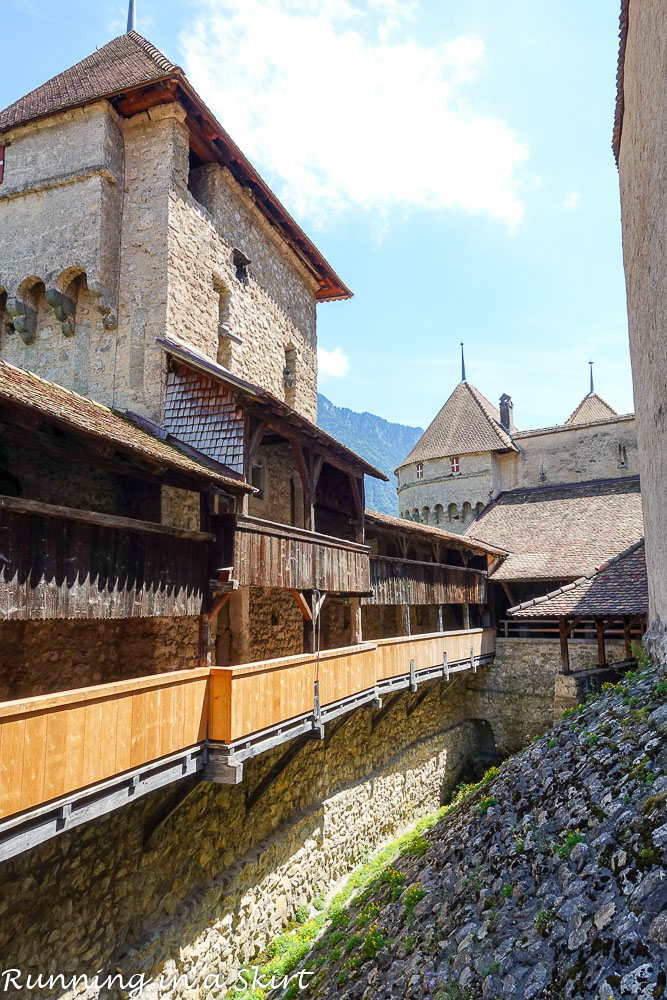 Like much of Switzerland, the best part is the stunning Vistas and views.
Even medieval castle views look like this!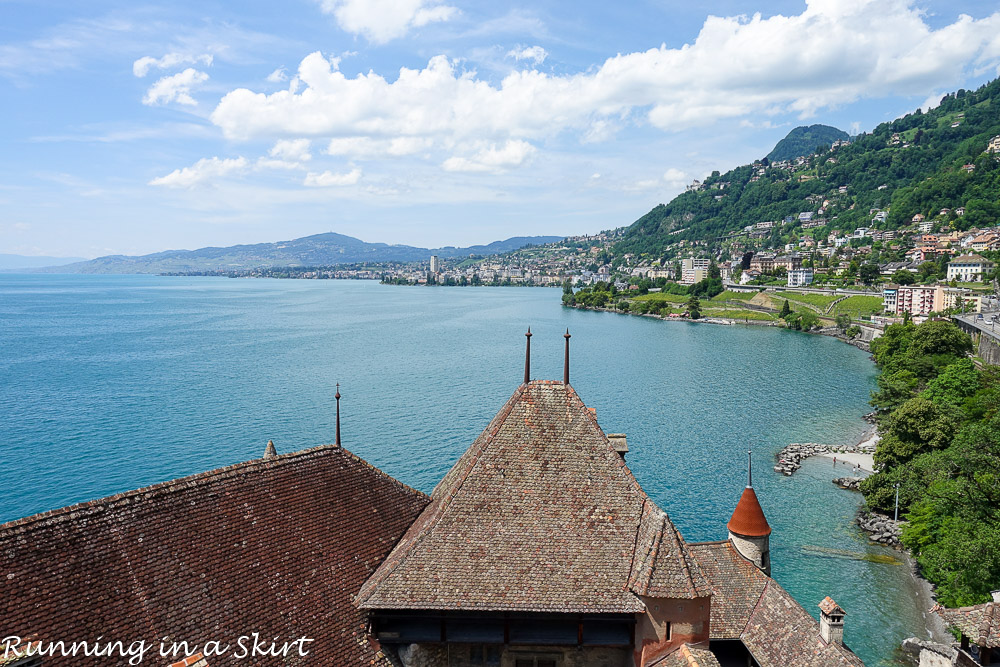 After exploring the castle we made our way back down Lake Geneva, stopping at several of the cute towns along the way, including Montreux.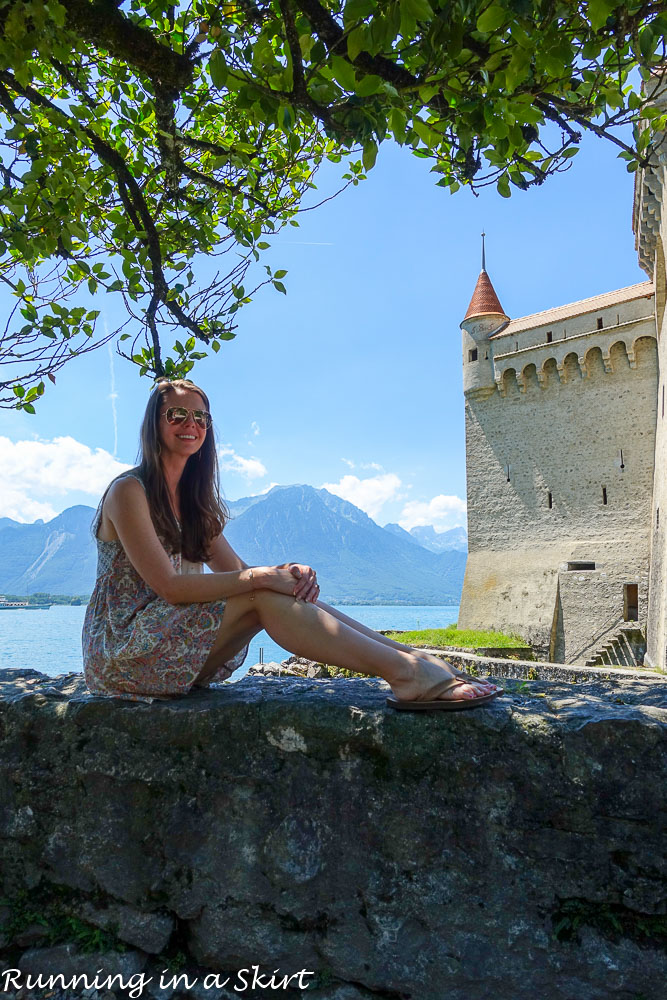 Our quick stay over in Lausanne was the perfect ending to our Switzerland adventure.
What to Do in Lausanne, Switzerland?
With Lausanne being so close to the Geneva airport it's a great way to stay if you're leaving out of the country through Geneva. It's charming, has loads of history and the beautiful lake gives you lots of vacation opportunities. Plus the food is incredible. While it wasn't my favorite place in Switzerland, it still was a fun stop on the tour.
Also check out the rest of my trip including my Switzerland Travel Guide! --->
Like this post on What to Do in Lausanne, Switzerland? Pin this to your favorite Pinterest travel board.


You turn!
What's been your favorite part of my Switzerland recaps?