Get ready to cross this mountain off your bucket list! A trip to Zermatt and the Matterhorn will exceed your wildest expectations.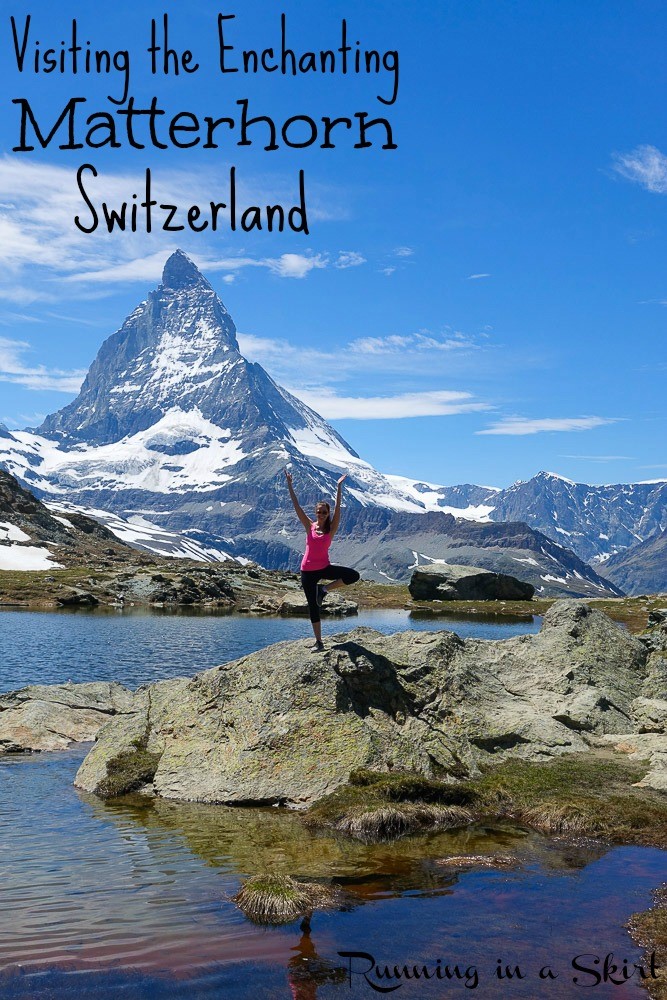 Hi everyone,
I hope you've been enjoying my series on Switzerland as much as I've enjoyed putting it together. We are now in the home stretch with the last two locations... Zermatt and the Matterhorn and Lausanne. The pictures from Zermatt and the Matterhorn just might be the most captivating of the whole trip, so I hope you enjoy it. If you are just joining me, check out the rest of my trip including my Switzerland Travel Guide! --->
[fusion_builder_container hundred_percent="yes" overflow="visible"][fusion_builder_row][fusion_builder_column type="1_1" background_position="left top" background_color="" border_size="" border_color="" border_style="solid" spacing="yes" background_image="" background_repeat="no-repeat" padding="" margin_top="0px" margin_bottom="0px" class="" id="" animation_type="" animation_speed="0.3" animation_direction="left" hide_on_mobile="no" center_content="no" min_height="none"]This Place is Stunning! Zermatt and the Enchanting Matterhorn #travel #travelblogger Click To Tweet
Zermatt and the Matterhorn
Zermatt and the Matterhorn was not something on my initial itinerary for Switzerland. Even though it's the most famous mountain in the country, my travel book said it was out of the way to reach, super touristy and there was a good chance that when I got there that the peak would be covered in clouds. The book suggested visiting Murren the Berner Oberland instead.
So yes... all those things I read about Zermatt and the Matterhorn were true. It was out of the way, super touristy and when we arrived there were clouds and rain in the forecast for days and the peak looked like this. With the rainy forecast we decided to be thankful we got to see it at all.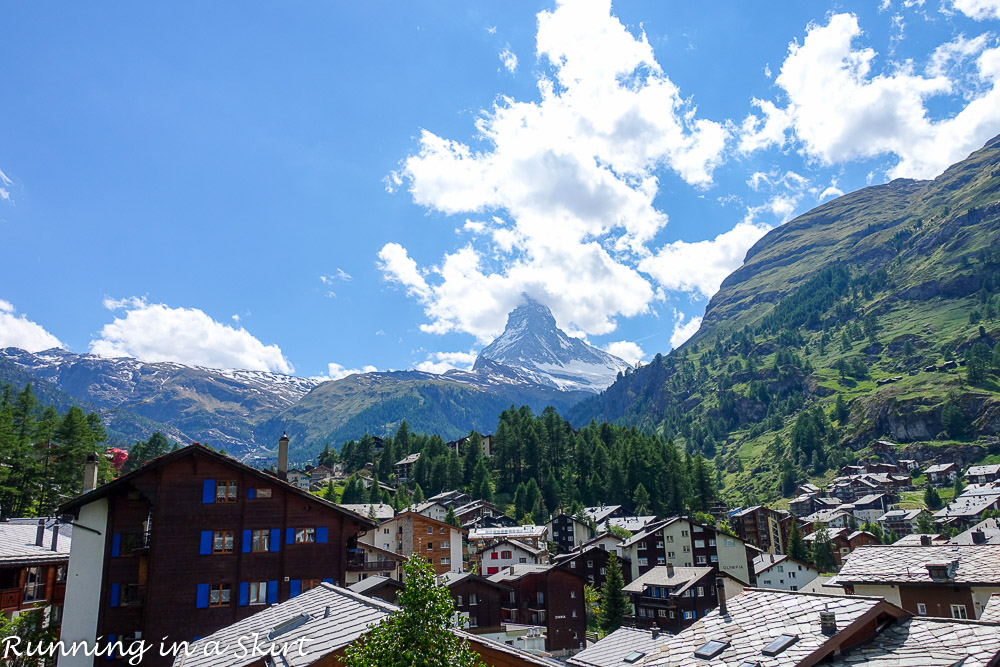 So my travel partner, the Hubs and I decided to make the best of it by taking as many pictures of the Matterhorn as possible from our room and then heading out to explore Zermatt. It was much more commercialized and touristy than Murren, but still charming and cute.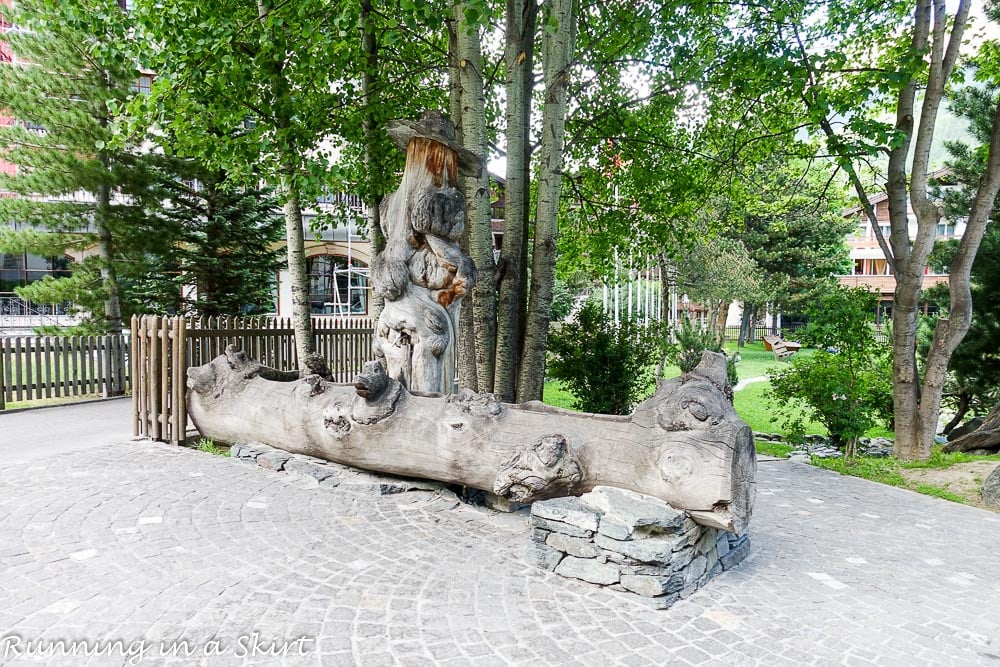 It was quintessentially Swiss with flower boxes in all of the windows.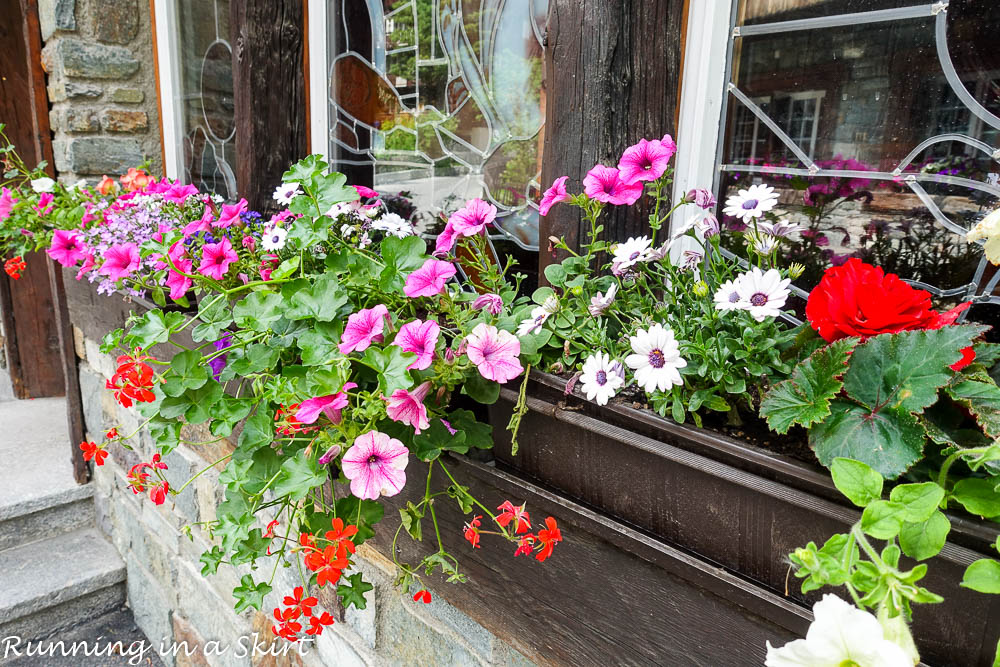 We had a low key night eating pizza and having a drink on the square.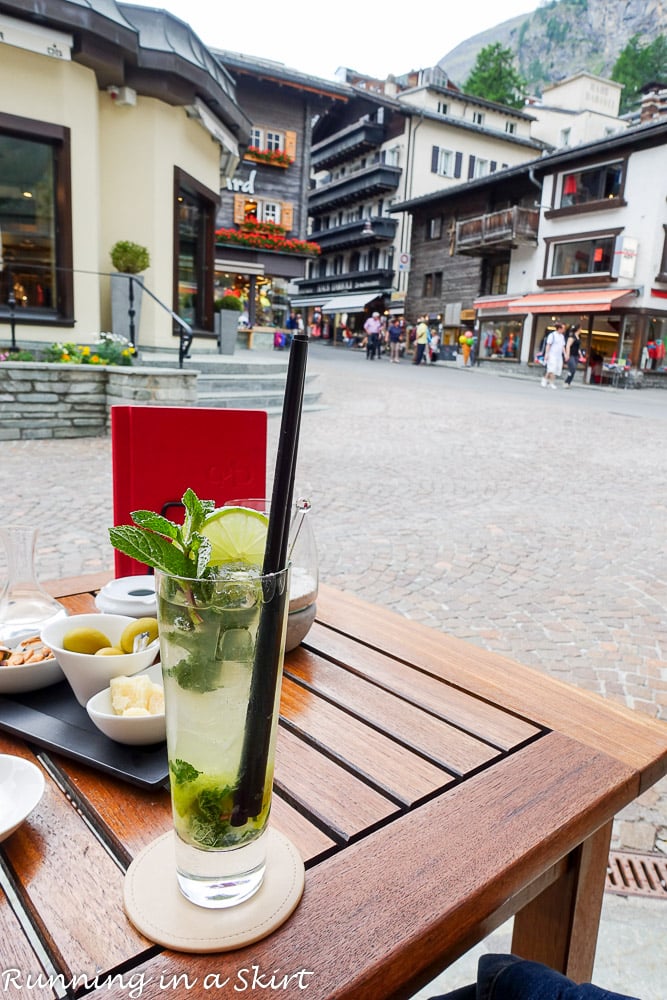 We even splurged for some Swiss ice cream. Each restaurant has these spectacular picture menus with different combinations and I could not resist ordering the largest one. I should have known it was going to be ridiculous when the waitress laughed at me.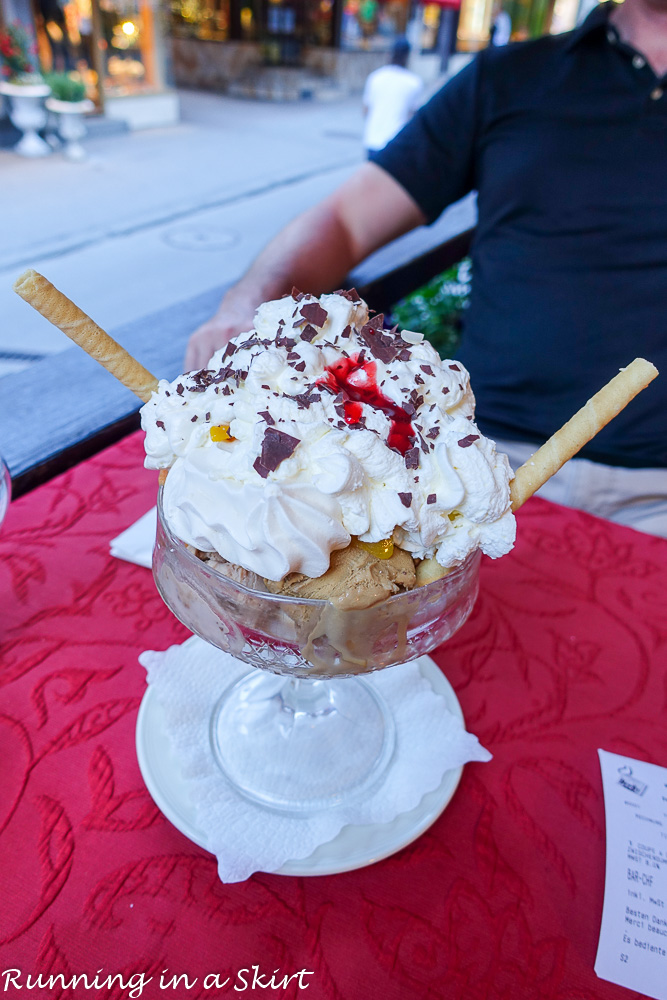 We were fully expecting to have a rain day, but the next morning we woke up to this view! It could not have been more perfect.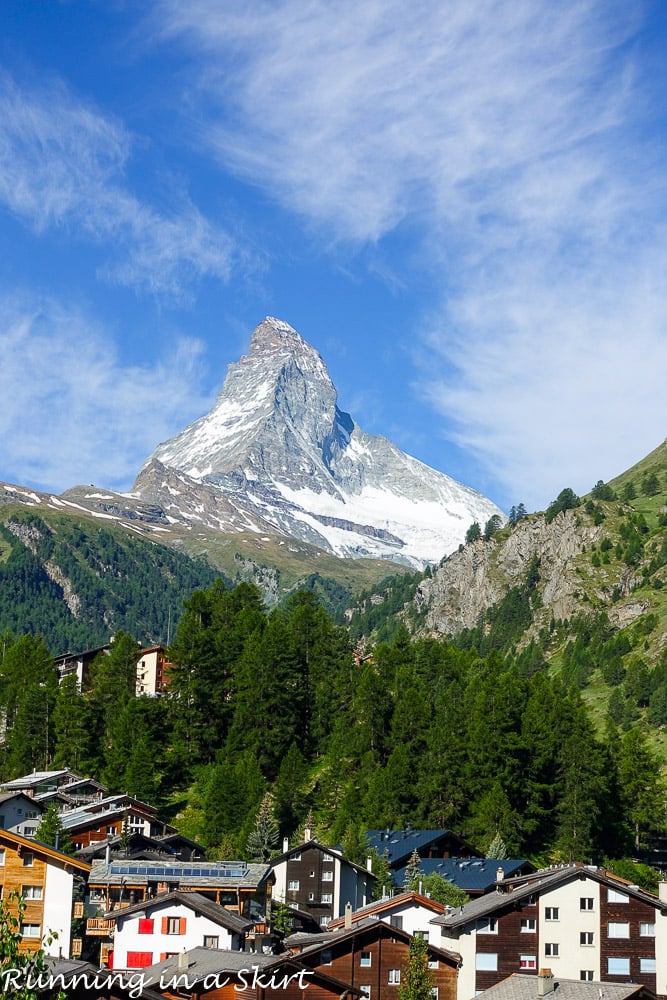 So we spoke to the kind folks at our hotel and asked about the best option to get closer to the Matterhorn to take photos and if there were any not too challenging hikes to add to our day.
And while there are several trains to the top of mountains in Zermatt, including one that goes much closer to the Matterhorn, she said the Gornergrat had the best views for photos and an option to add a hike.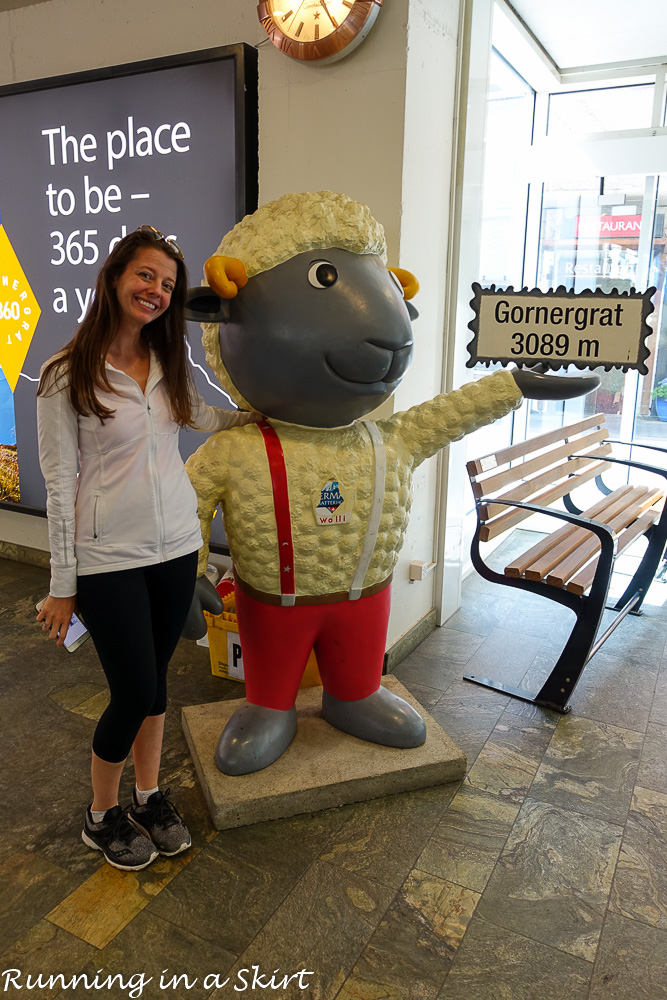 So we bought our tickets and were on our way! The Gornergrat is actually the highest open-air cog train in Europe and the ride up was awe-inspiring. It took us to nearly 10,000 feet above sea level.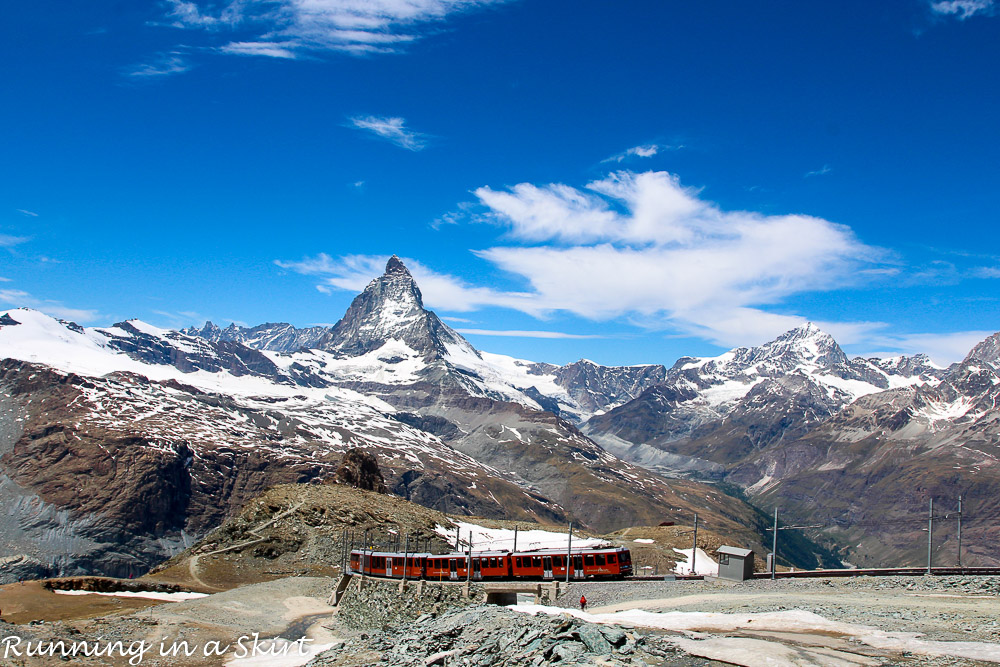 Once we got to the top we climbed to the highest area around and looked back to see this....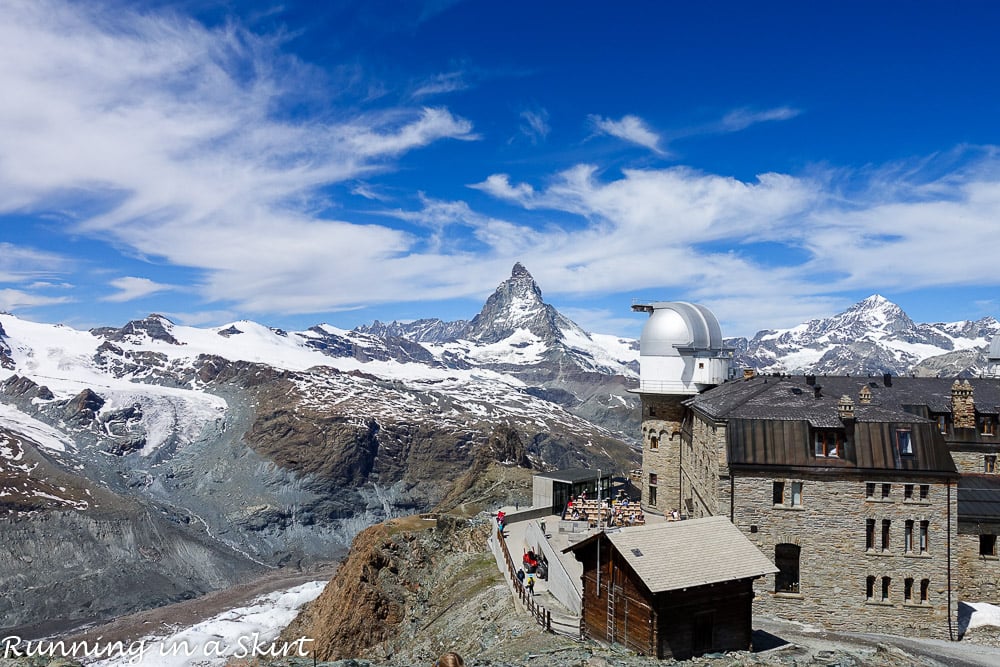 ... and this....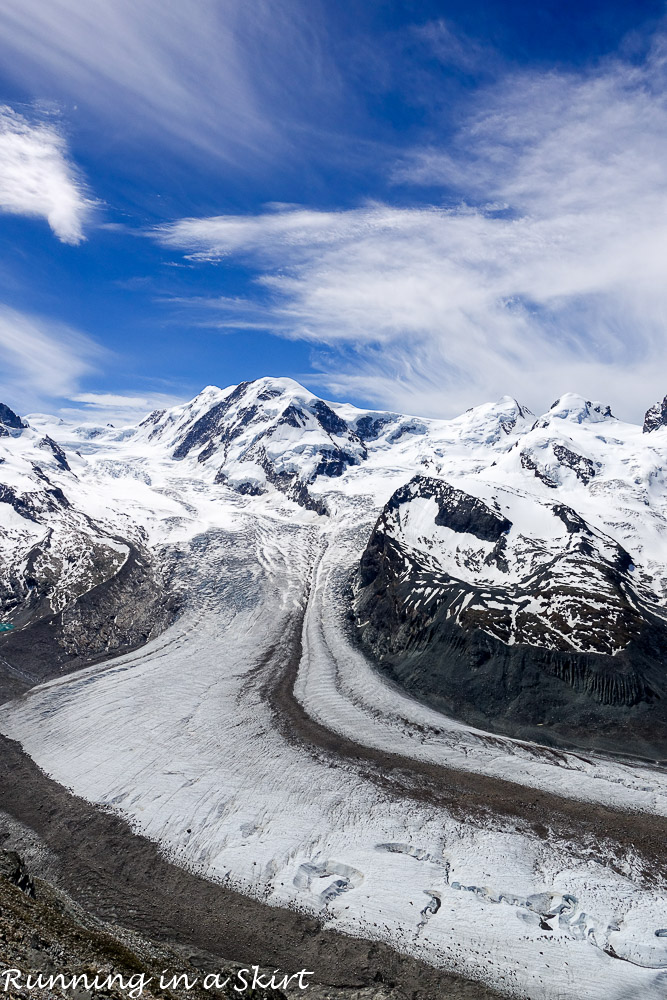 ... and this.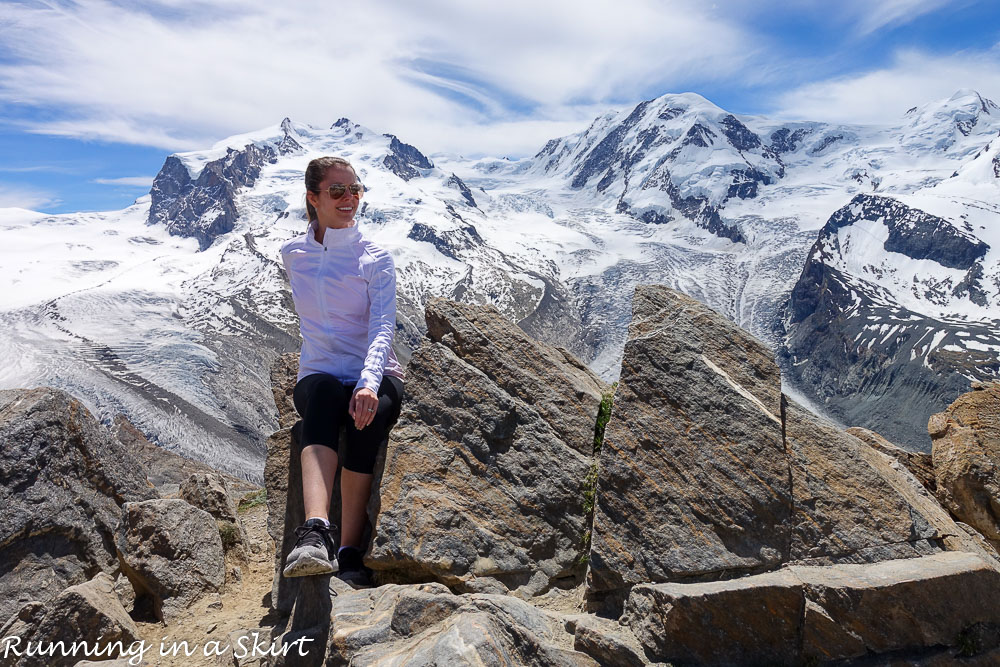 So yes... Zermatt and the Matterhorn might be out of the way... but it was ohhhhhh soooo worth it.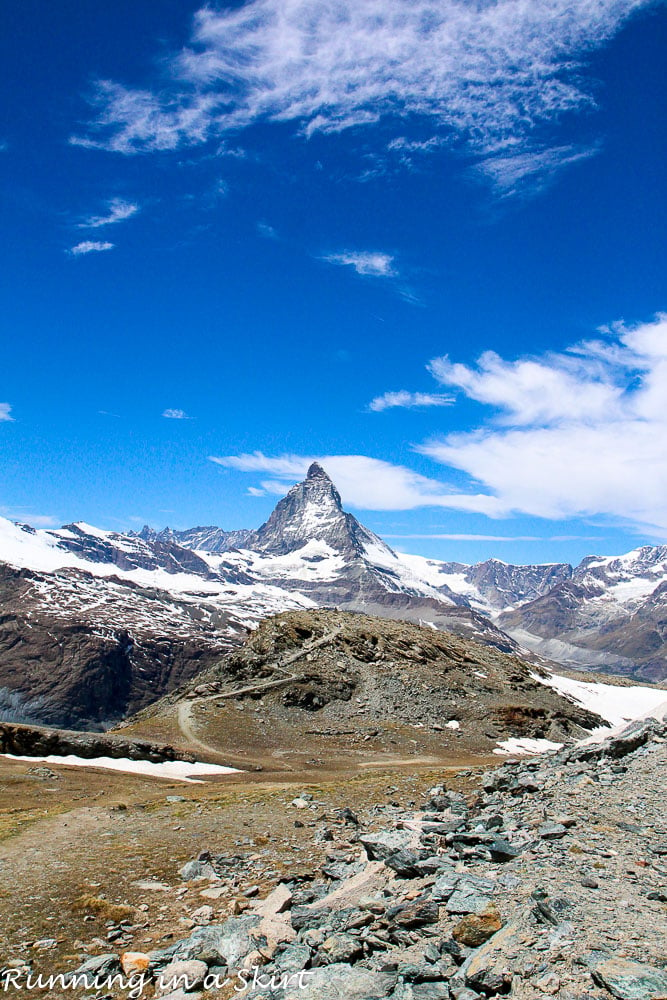 After exploring the top we decided to hike down to the Riffelberg train station. Our hotel told us it would give us clear, closer views of the Matterhorn and we'd even pass some lakes.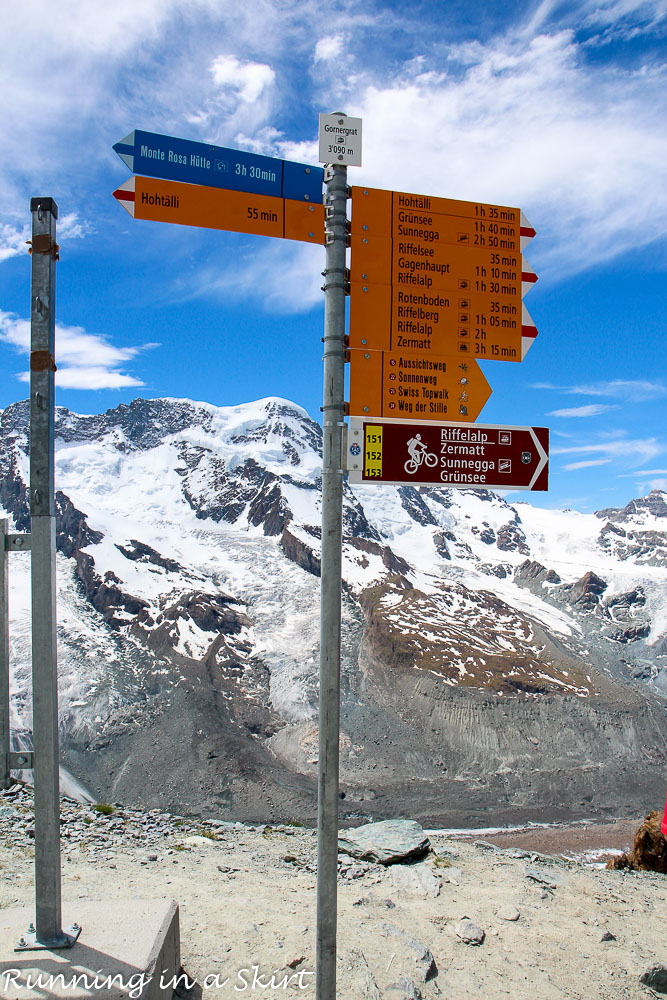 As we started climbing down the crowds started to clear and we got even closer to the prettiest mountain I've ever seen.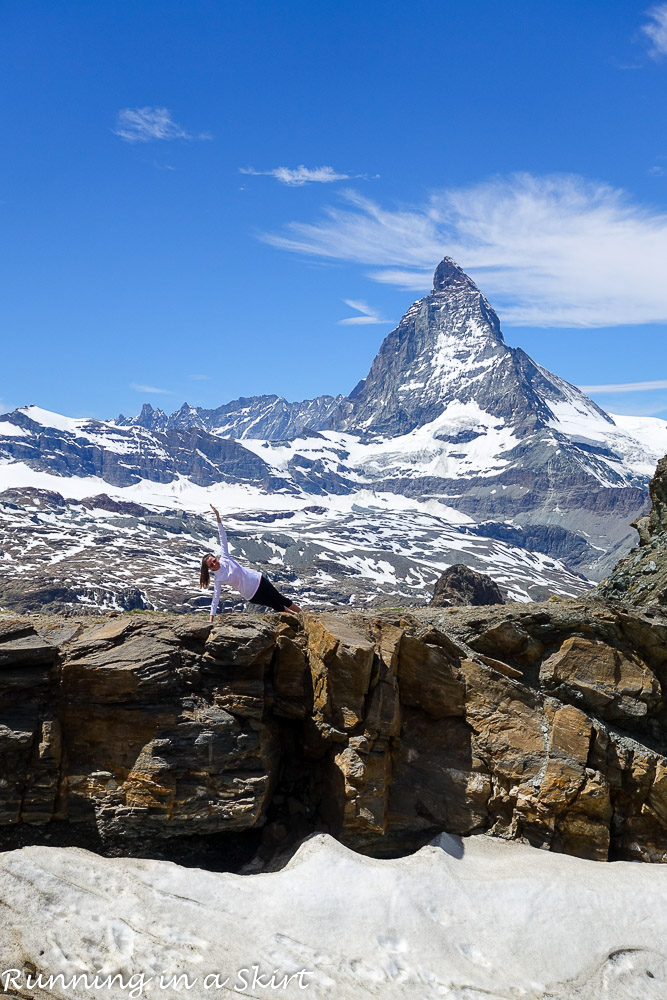 Even in early June spring flowers and grass were just starting to grow at this elevation.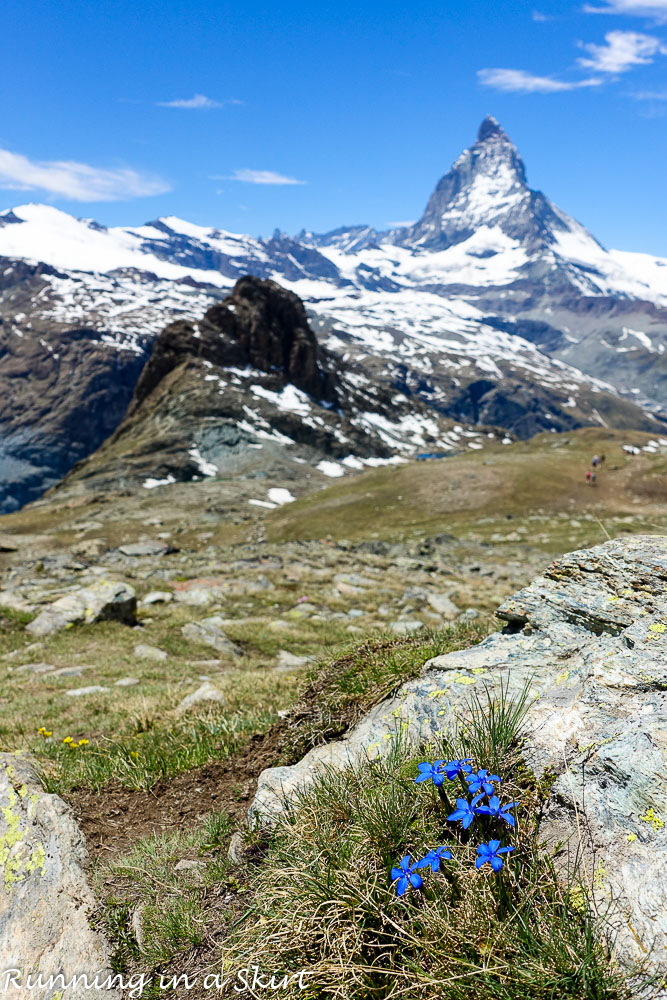 We kept climbing down and then JACKPOT! Our lake photo.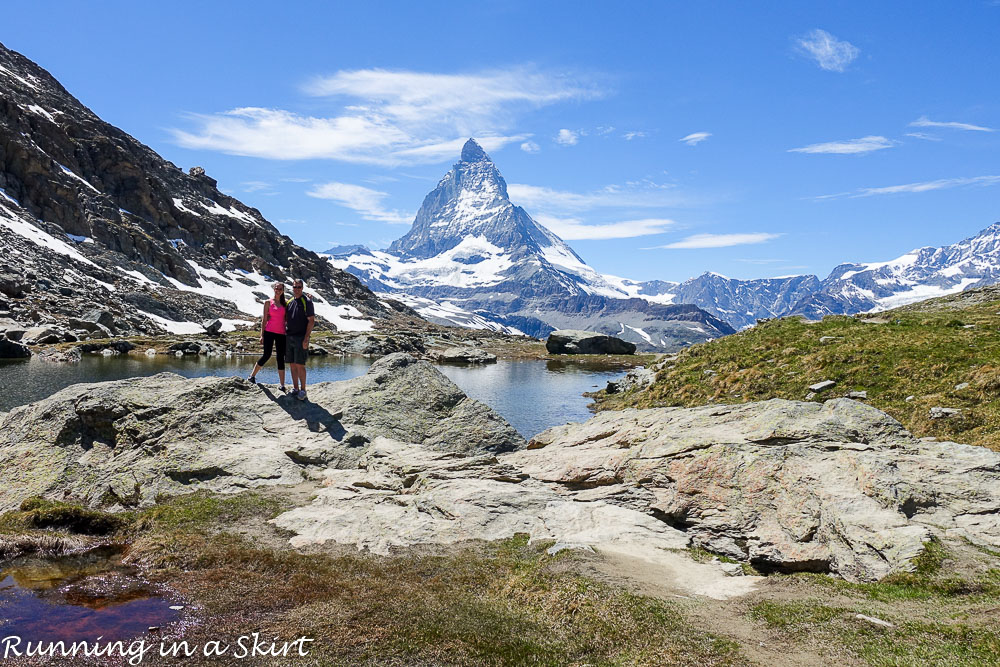 After this lake, most tourists got back on the train back to Zermatt but we kept going.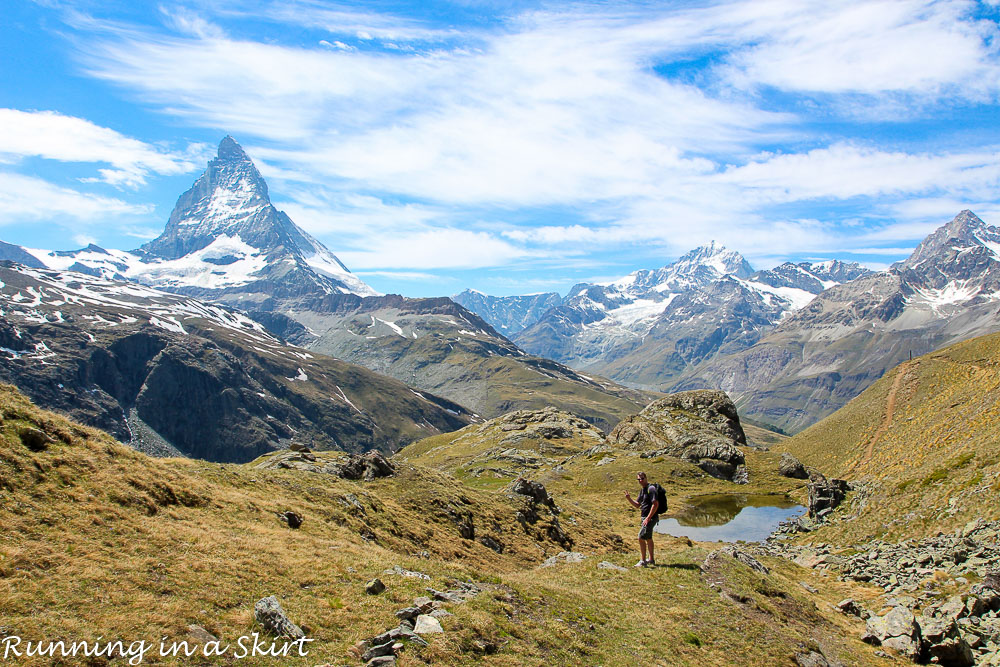 Going the extra distance gave us the trail nearly to ourselves.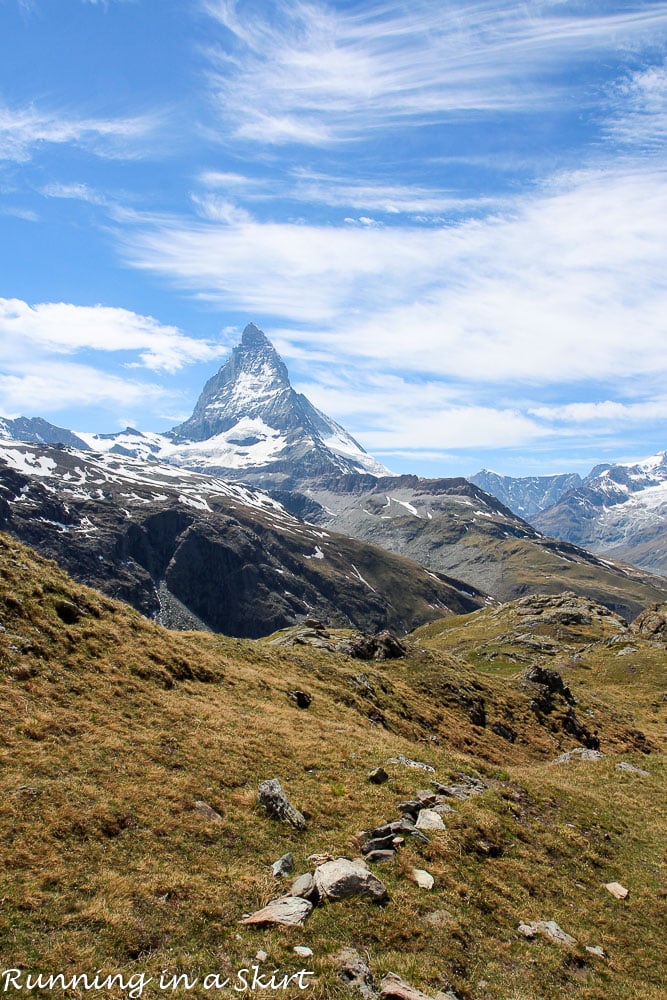 It almost felt like we had a third friend on the hike... the Matterhorn. This mountain is that big of a presence along these paths.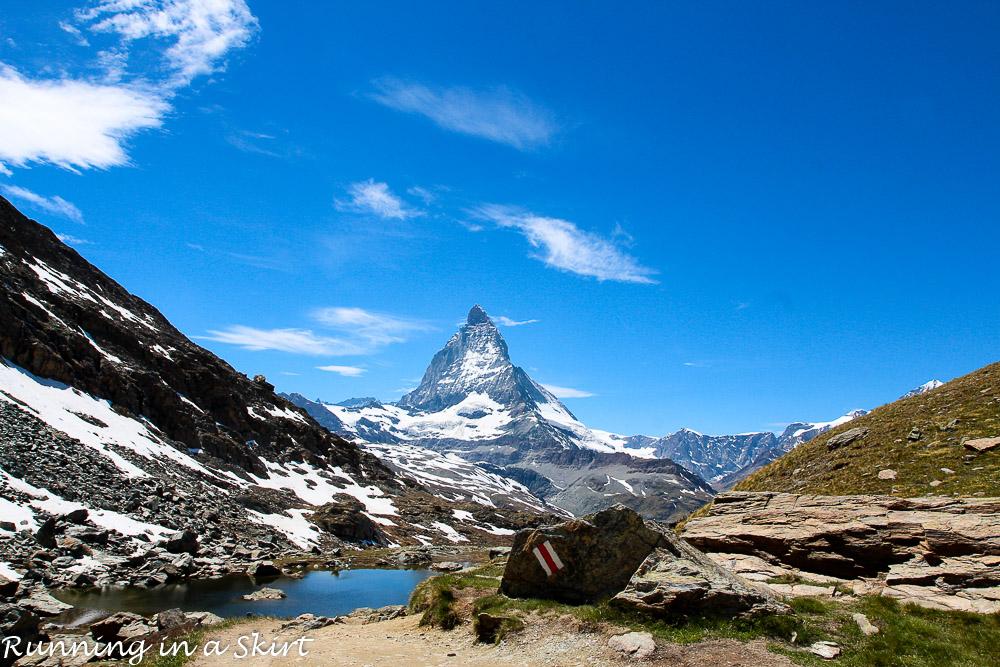 In the last section of the hike the Hubs climbed down a steep hill to find another pond and just the shot we've been dreaming of...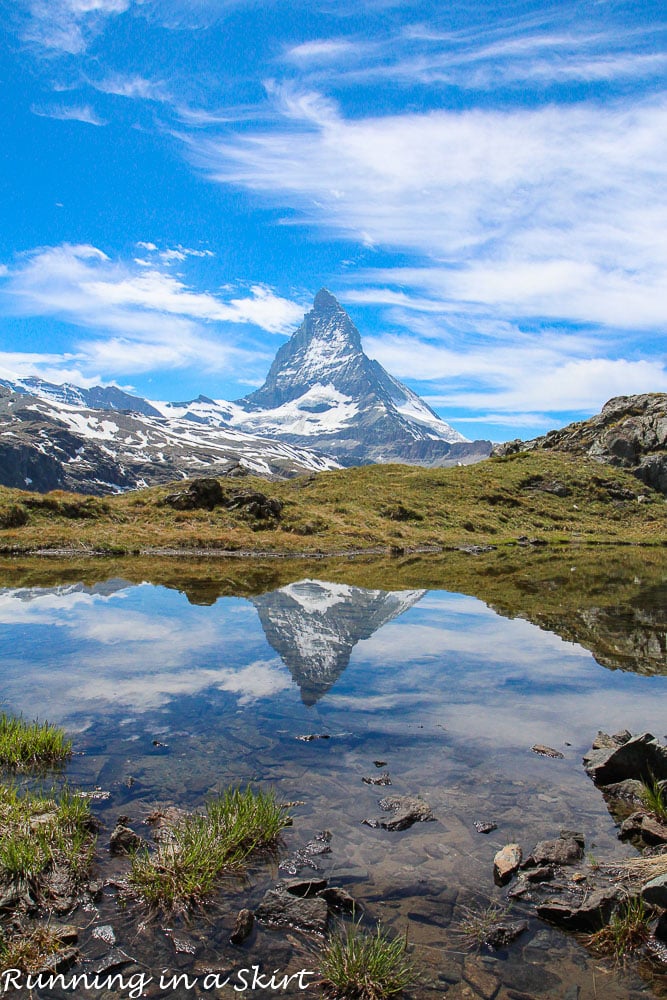 I was dreaming of photos like this and Zermatt and the Matterhorn delivered. We soon arrived to our train station and boarded to go down the rest of the mountain like everyone else. It was a little more effort to walk down, but it was totally worth it.
I've also never been so glad for both the weather forecast and a tour book to be so wrong.
For dinner that night I was craving something different for dinner. After days of more traditional swiss food, I found Z'ART online. The meal was spectacular and a total change of pace from what we had been eating!
Octopus Carpaccio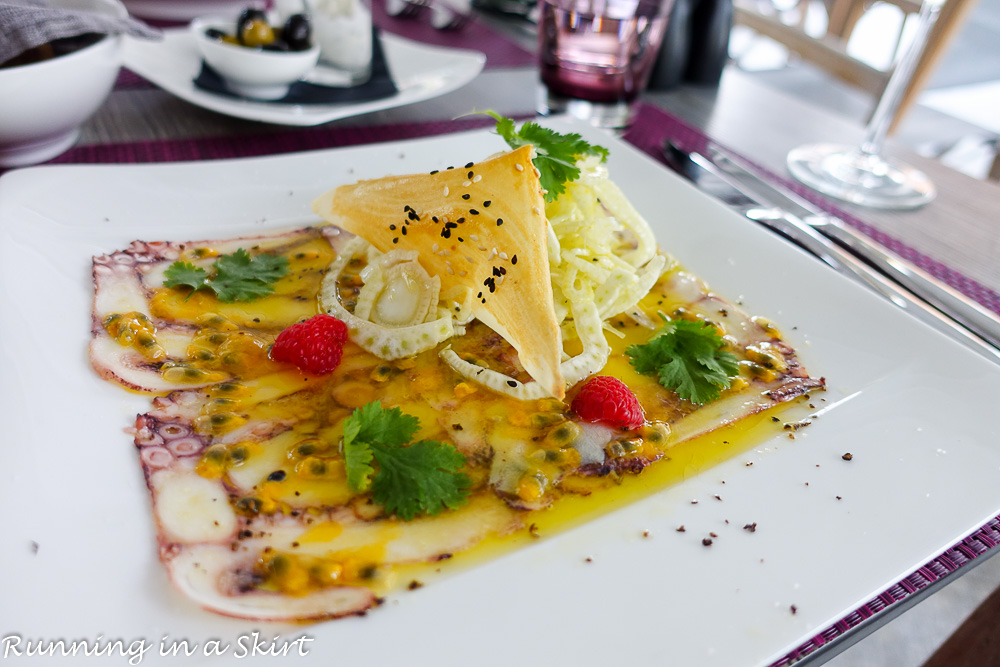 Mediterranean Salad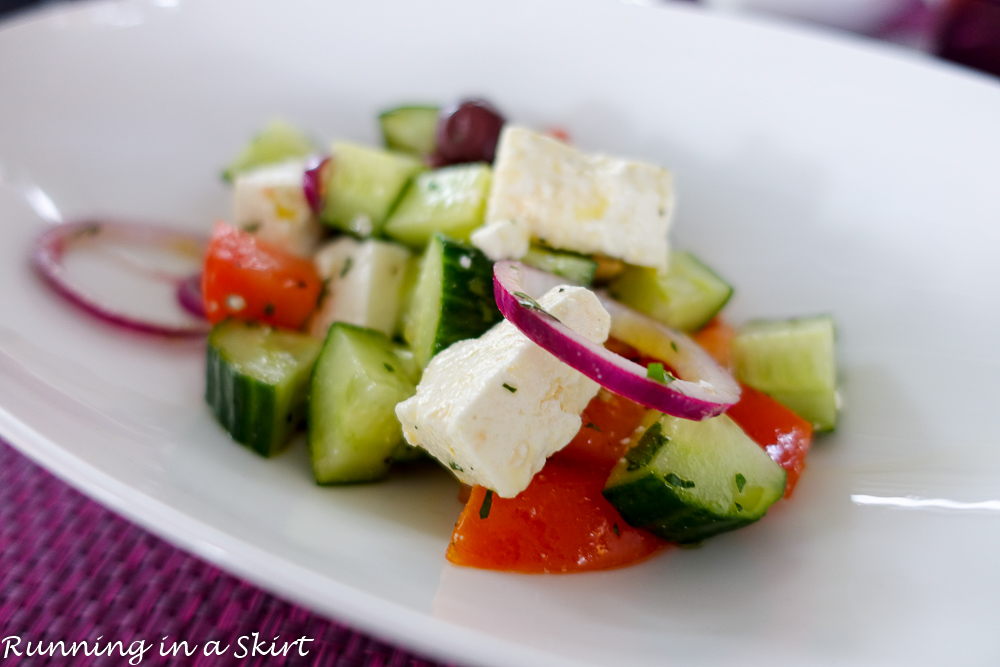 Piri Piri Shrimp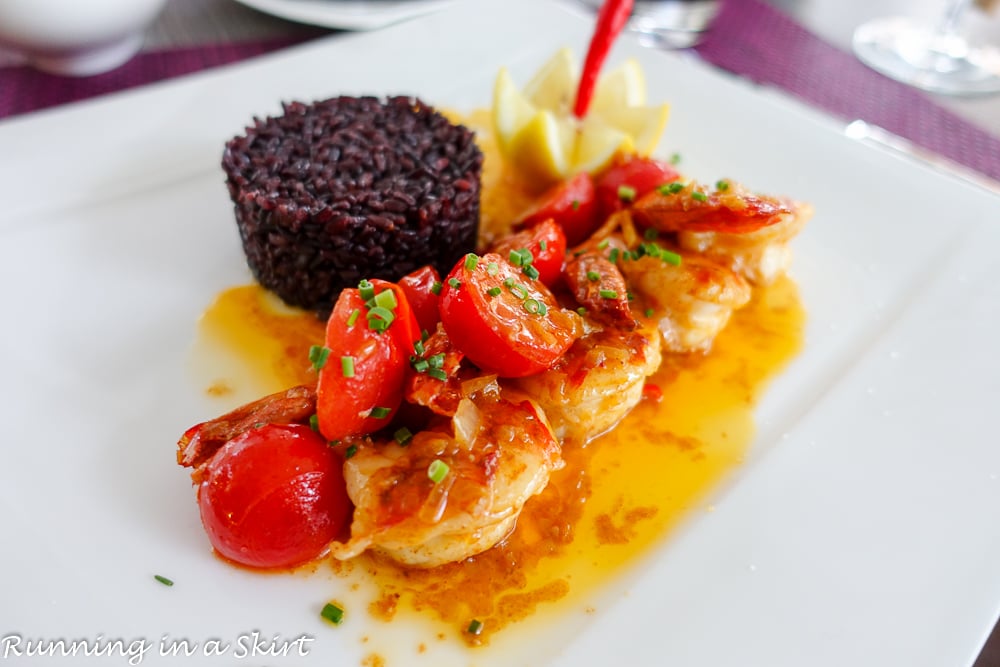 Dessert...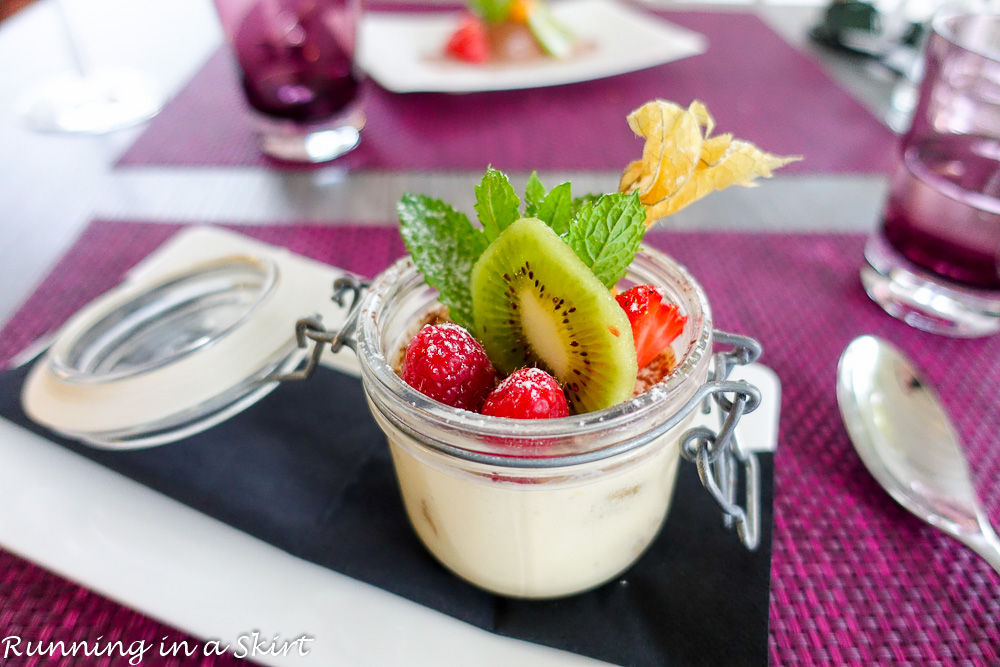 After dinner we went back to the hotel bar where the Hubs made friends with the hotel owner. We can't recommend Hotel Europe enough. They even brew their own beer.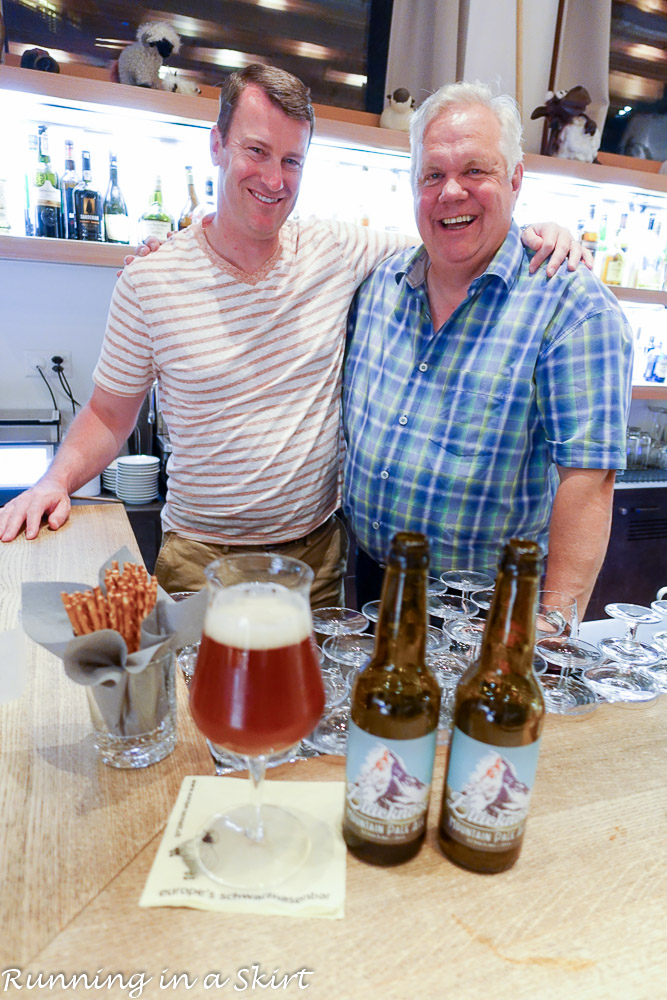 The next day we woke up to those cloudy skies. We decided to do some shopping and just embrace the touristy nature of Zermatt.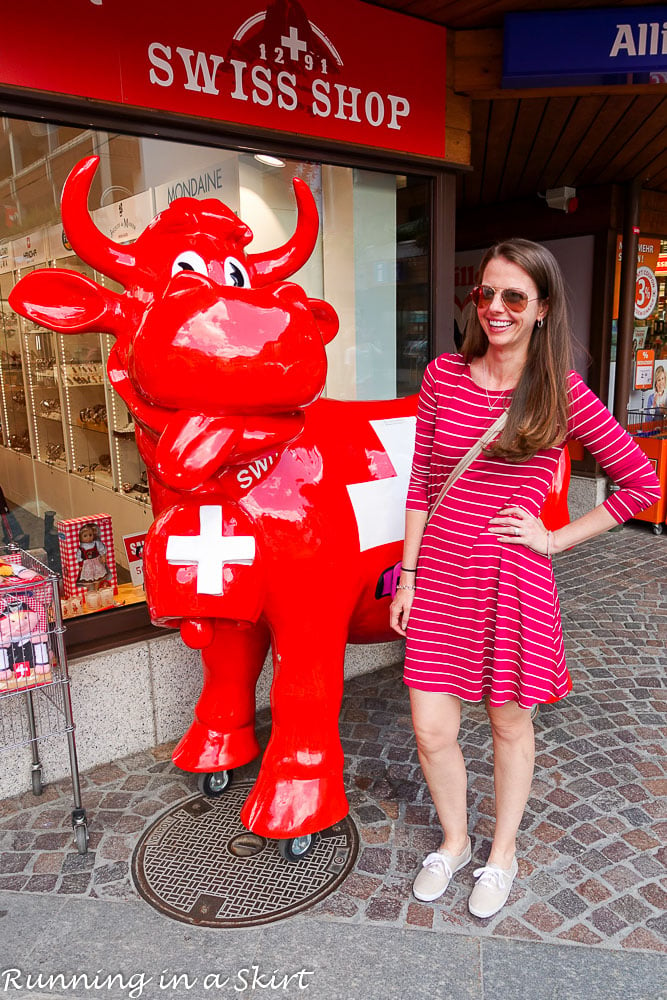 We bought some souvenirs, drank Swiss beer and did some relaxing in town.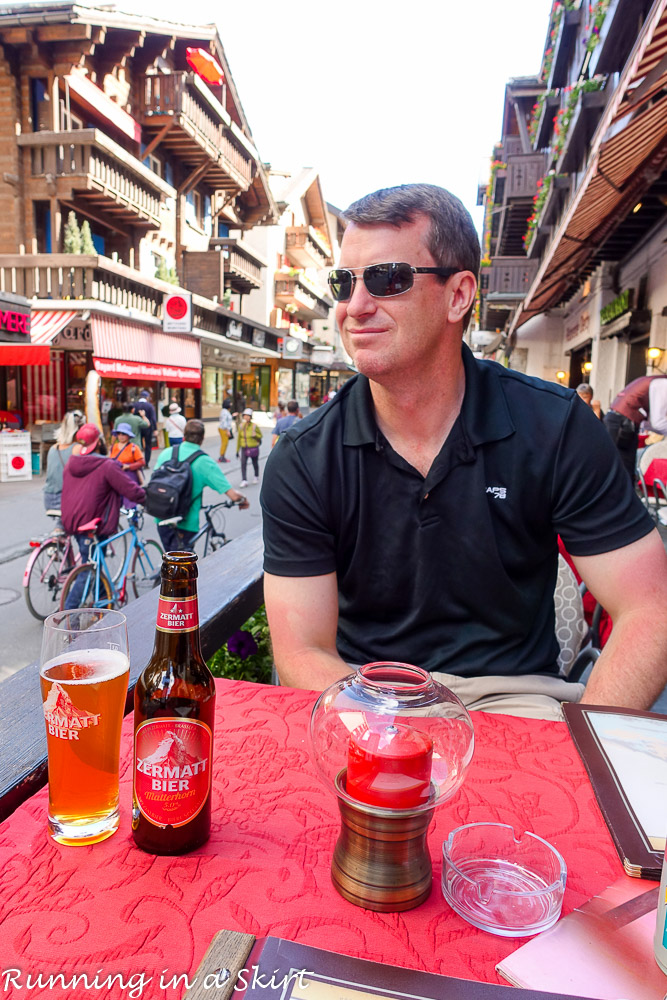 Zermatt is the epitome of a tourist town...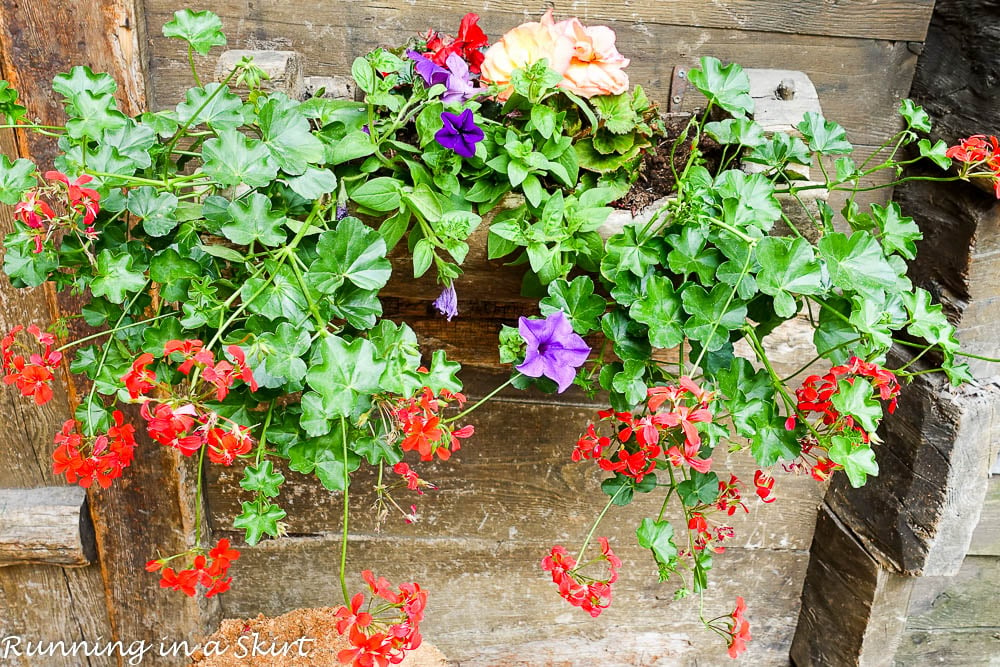 ... but if you look past all that it's still very charming.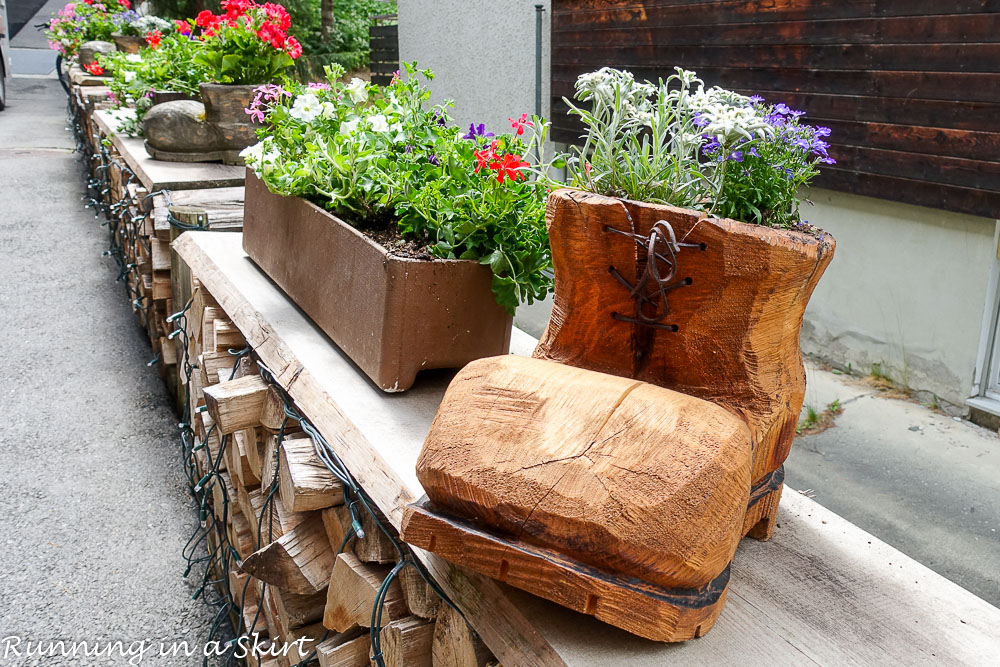 For dinner we had one last traditional Swiss meal of fondue at Stockhorn. After that I was happy but fondued out!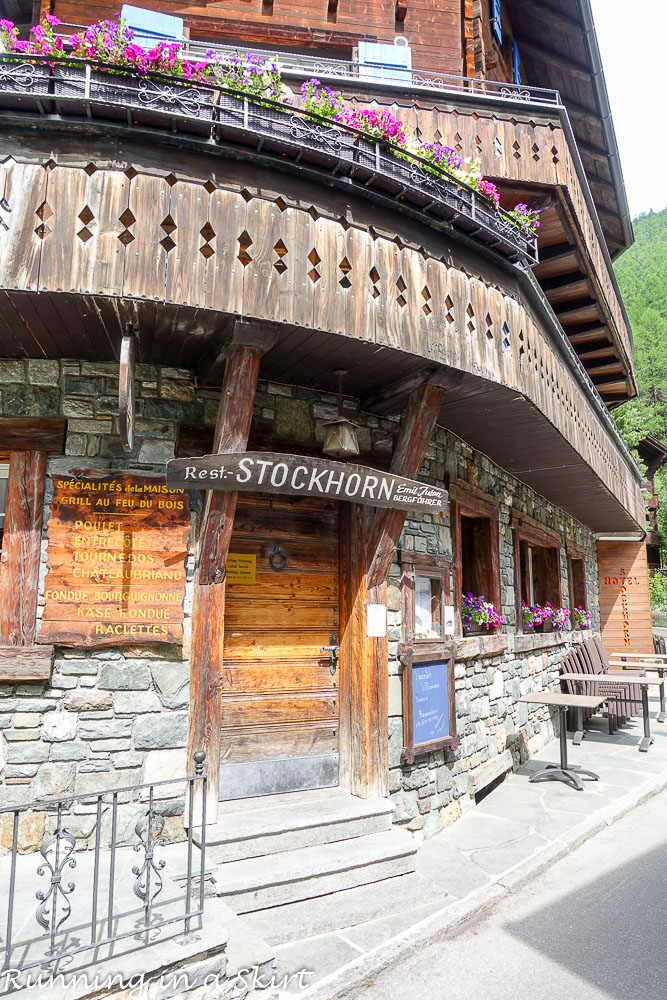 In the morning we packed up to head to the French side of Switzerland in Lausanne. I left with a melancholy heart because in a short few days Zermatt and the Matterhorn had totally won me over. I was delightfully in love.
Thoughts about Zermatt and the Matterhorn
Zermatt and the Matterhorn is out of the way. But I've never been so glad that I ignored a tour book's advice. This destination is simply enchanting and the Matterhorn's commanding presence is something travel dreams are made of. If you ever have a chance... just go.
Also check out the rest of my trip including my Switzerland Travel Guide! --->
Like this post on Zermatt and the Enchanting Matterhorn? Pin this to your favorite travel board.


This Place is Stunning! Zermatt and the Enchanting Matterhorn #travel #travelblogger
Click To Tweet
Your turn!
Have you ever ignored a tour book?[/fusion_builder_column][/fusion_builder_row][/fusion_builder_container]