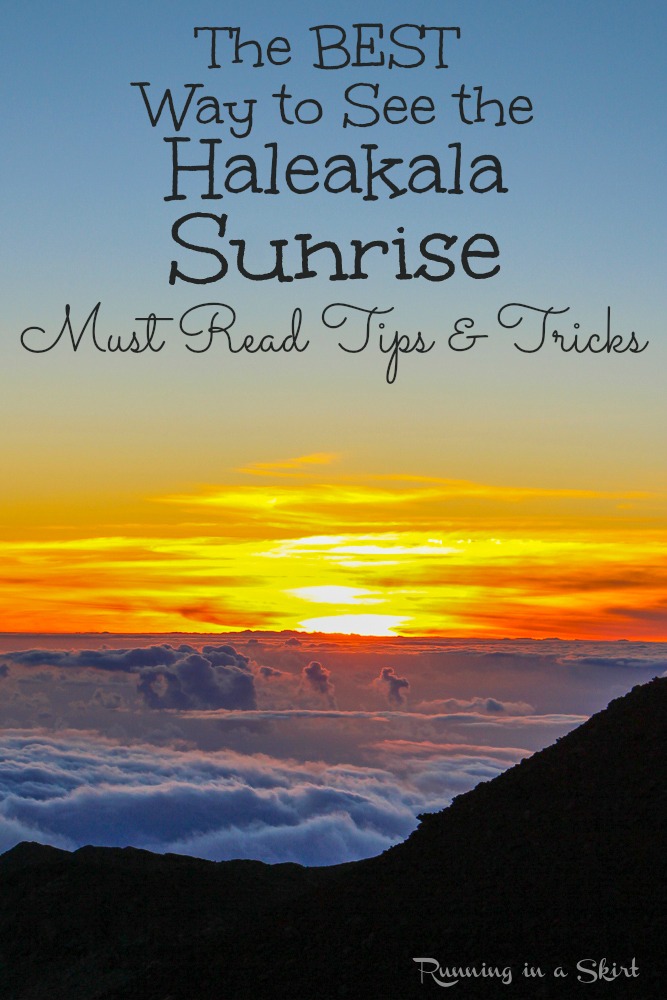 Want to see something unexpected on Maui? Try visiting Haleakala for the sunrise and the quaint Upcountry of Maui.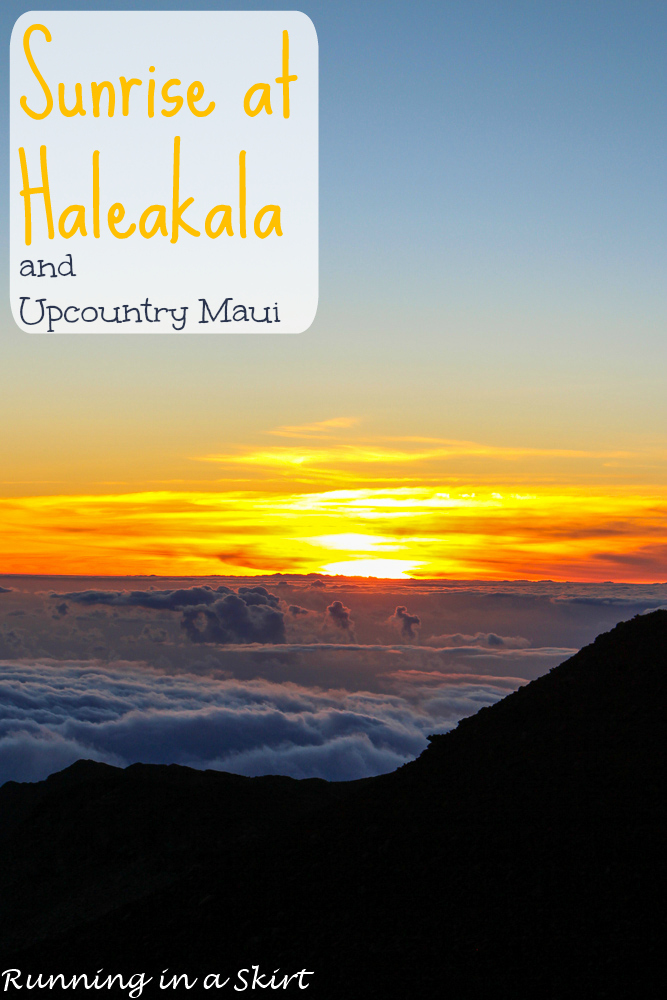 Hi guys,
I've been to Maui three times but never made it up the mountain to watch the infamous Haleakala Sunrise. I've got to be honest... the thought of going somewhere cold on my WARM Hawaii vacation didn't interest me a lot. It took a good amount of convincing from my husband to get up and go.
Luckily I'm not too stubborn because I'm so glad I went. Seeing the sunrise at Haleakala has to be one of the most memorable things I've done on my trips to Maui. It literally took my breath away.
We took our rental car up the mountain ourselves BUT it would have been so relaxing to go on a tour. In fact, THIS Haleakala Sunrise Tour has nearly everything I did on my trip without having to take yourself up the mountain in the pitch black on a super curvy road. Plus I love tours like this because you come away with so much more knowledge and history than if you were to go alone.
Book your adventure and then read about mine!
Catching up on Hawaii?---> My Favorite Hawaii Run, Dinner at KPC
Haleakala Volcano Sunrise
Our first morning in Maui, the hubs and I woke up at 2 AM to drive several hours to Maui's dormant volcano Haleakala. We did it our first morning, so we would still be accustomed to east coast time and the wake-up call would be easier. It felt like old times waking up in the dark!
We got all of these tips from the BEST MAUI TOURBOOK... Maui Revealed.
The drive up the mountain was dark and curvy. We live in the mountains, so we are a little more used to roads like this, but it was still a challenge. Ok, to be entirely honest it was not a challenge to sit sleep in the passenger seat, but the Hubs said the drive was tough! 😉
The volcano peak is at 10,023 feet, so it's a long way to go from the beach.
We arrived at the top of the mountain and it was so dark you couldn't even see to walk. We used our phones as flashlights to reach the viewing area. It was really spooky!
After waiting in the freezing cold (literally in the 30s!,) the colors started changing. Even before the sun officially rose, we saw the colors bounce off the sky.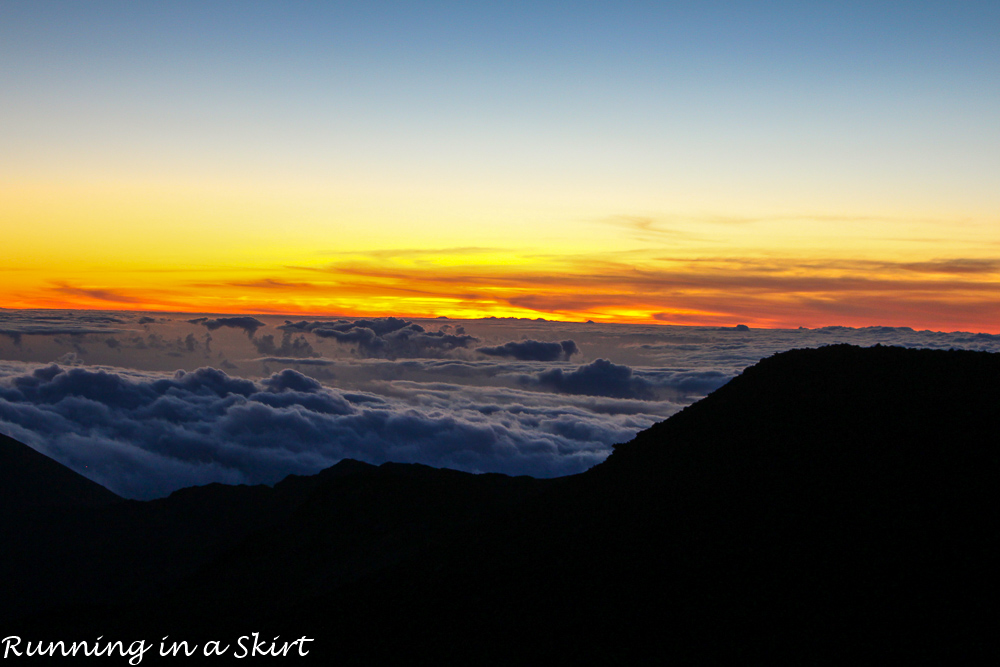 As the sun came up, we were blown away at our surroundings. In the pitch black, it was hard to get our bearings and understand where we were!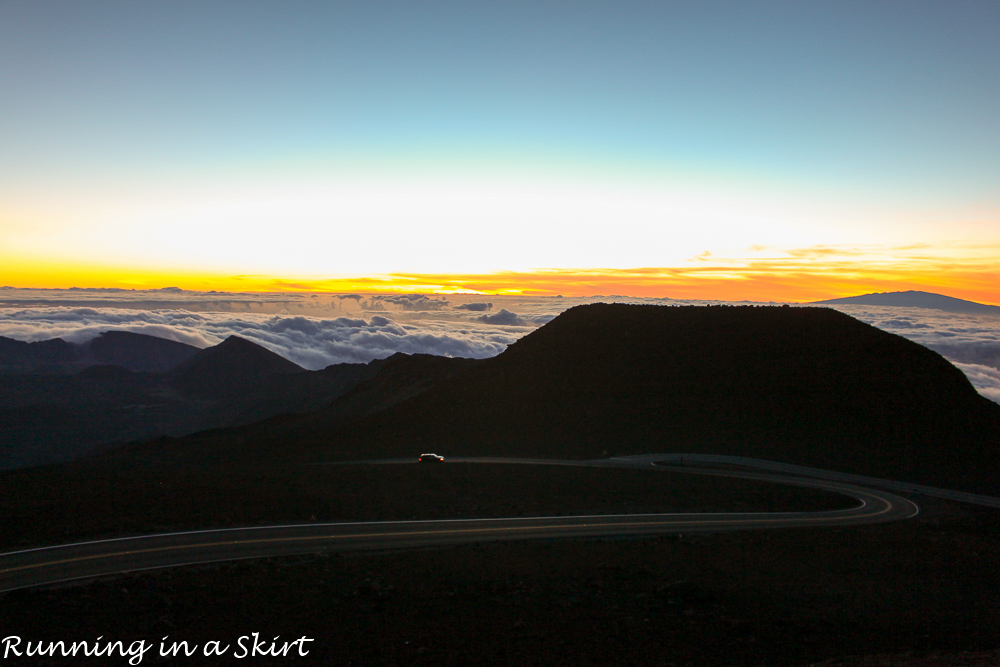 Such a stark difference from the lush green Maui beach resort. It kind of seemed like we were on the moon!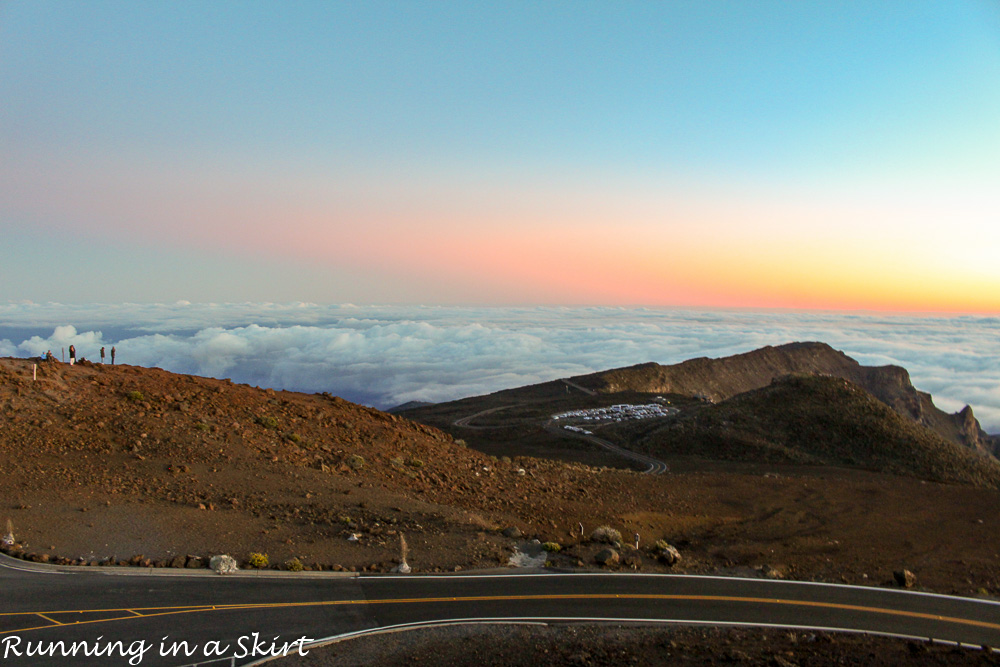 As the actual sun started peaking above the clouds, the colors became even bolder.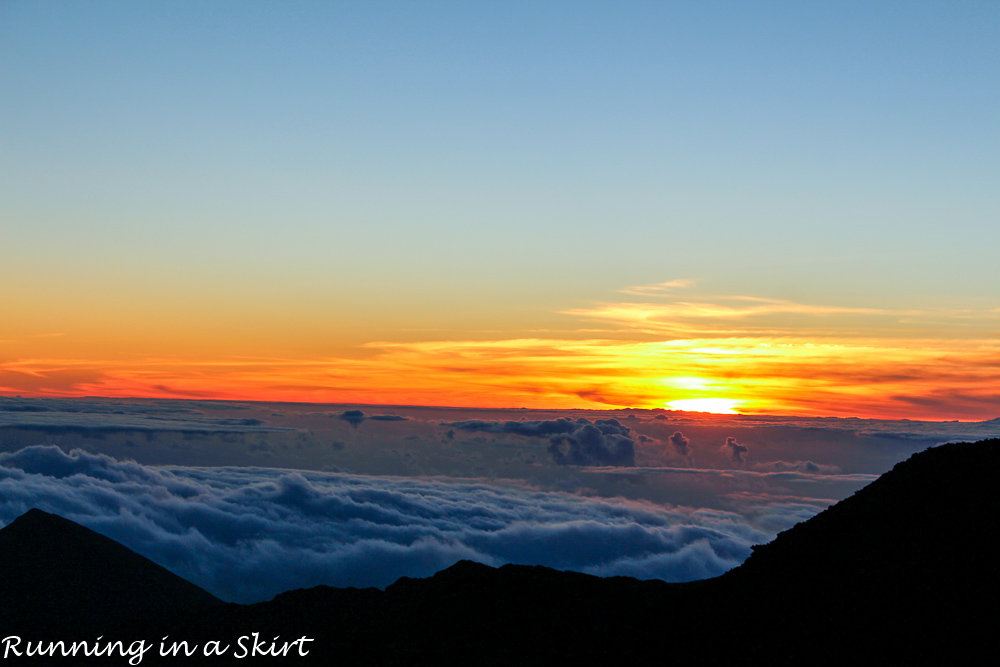 I can honestly say I've never seen anything quite as spectacular!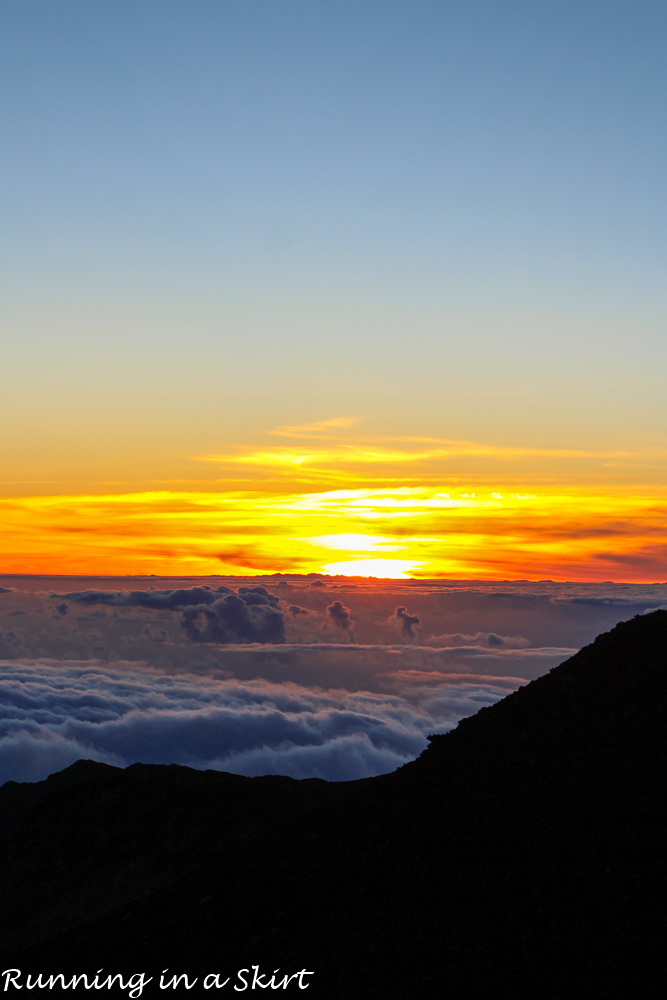 I tried to take pictures but also wanted to just watch the sky changing.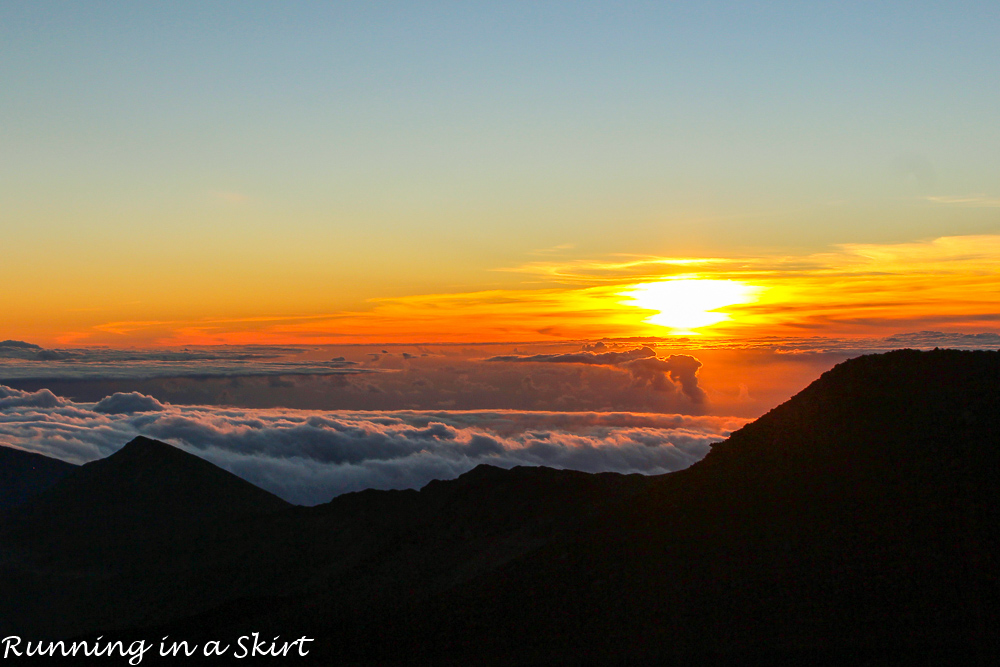 I never imagined the first day of my Hawaii vacation wrapped up in my winter coat, but it was worth it.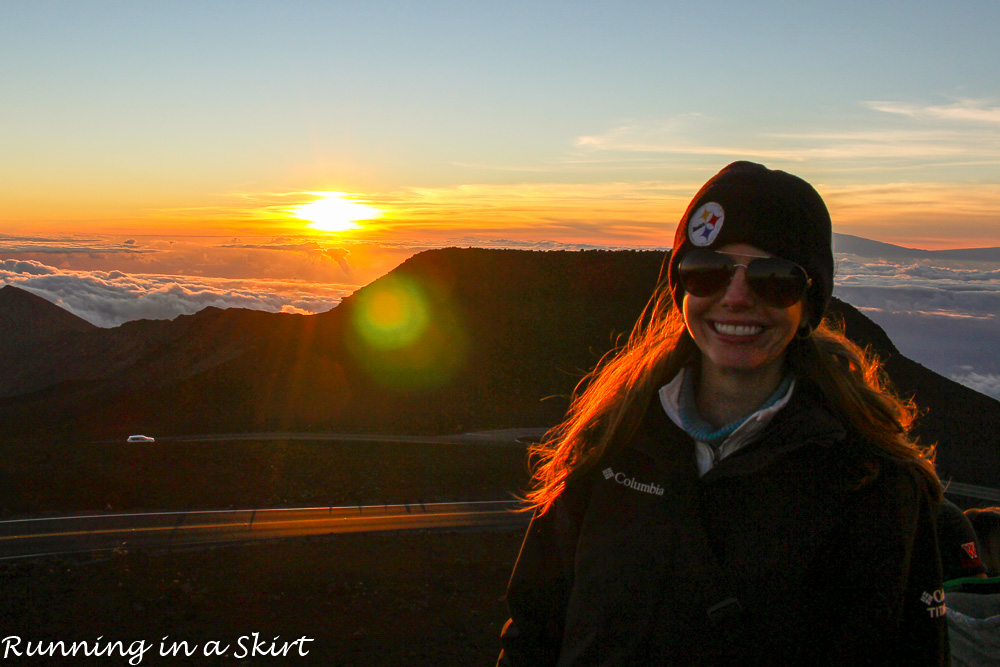 After enjoying the show, we explored the viewing area.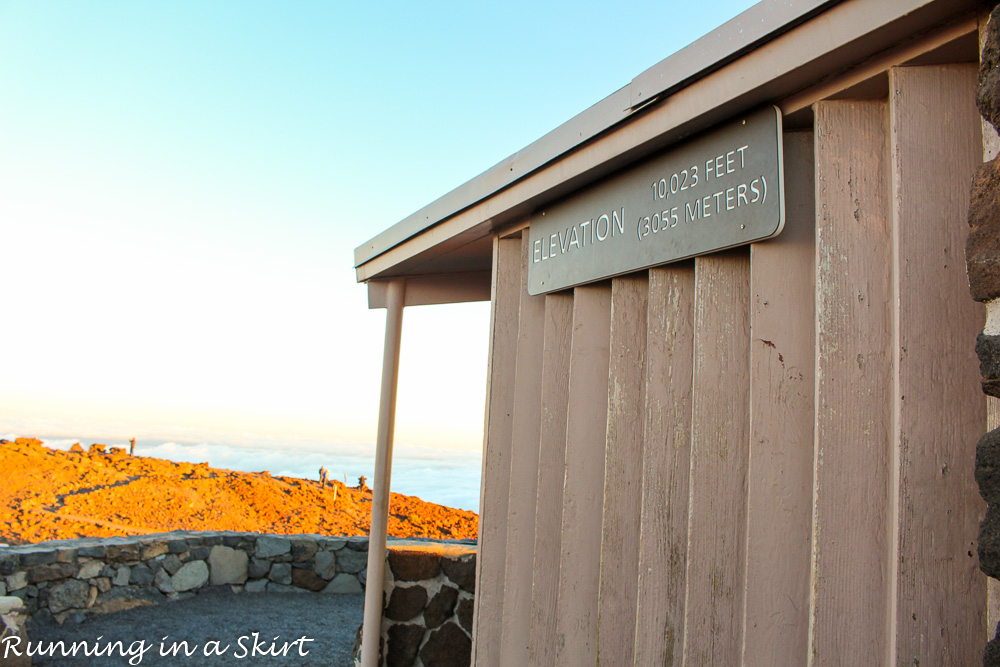 We could see all the way down to the tropical beaches.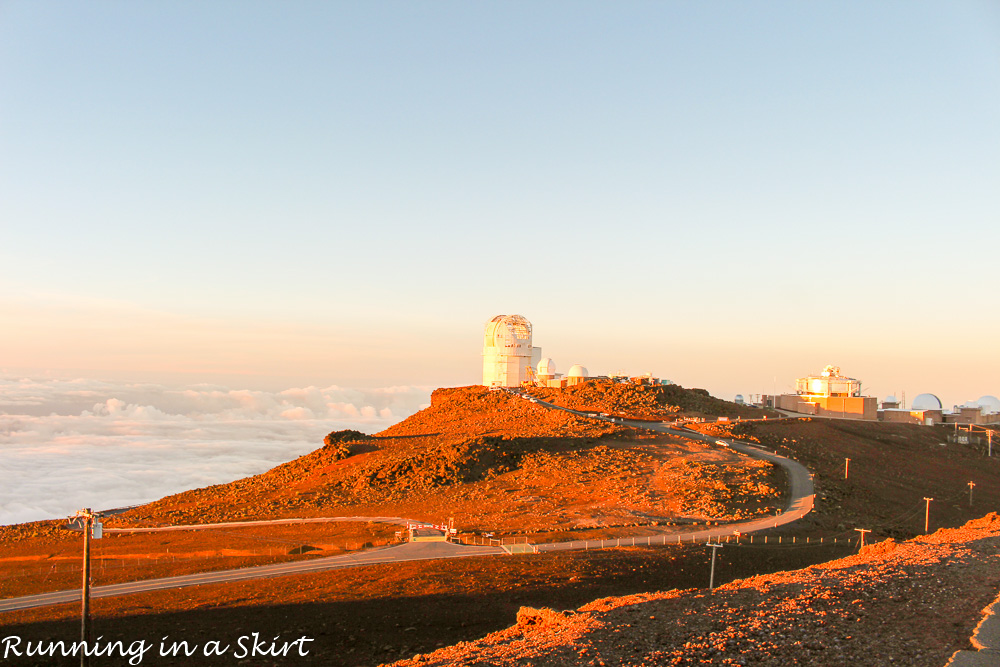 We considered sticking around to do some hiking, but we were both exhausted and hungry, so we went back down the mountain.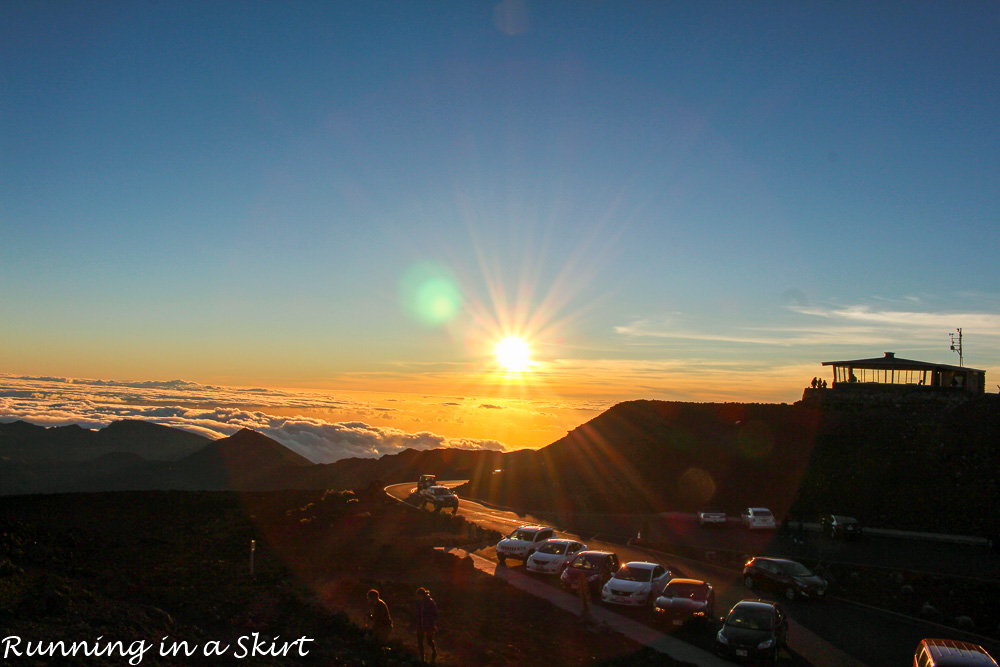 Upcountry Maui
We decided to stop to eat about half-way back down the mountain at Kula Lodge.
We shared a really yummy omelet and...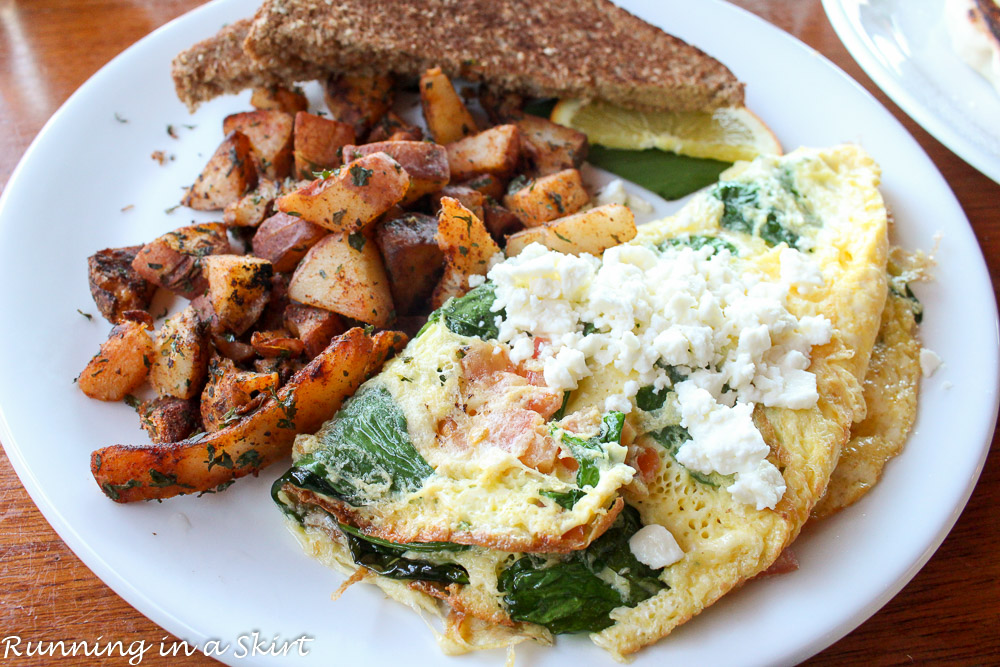 banana macadamia nut pancakes for the win!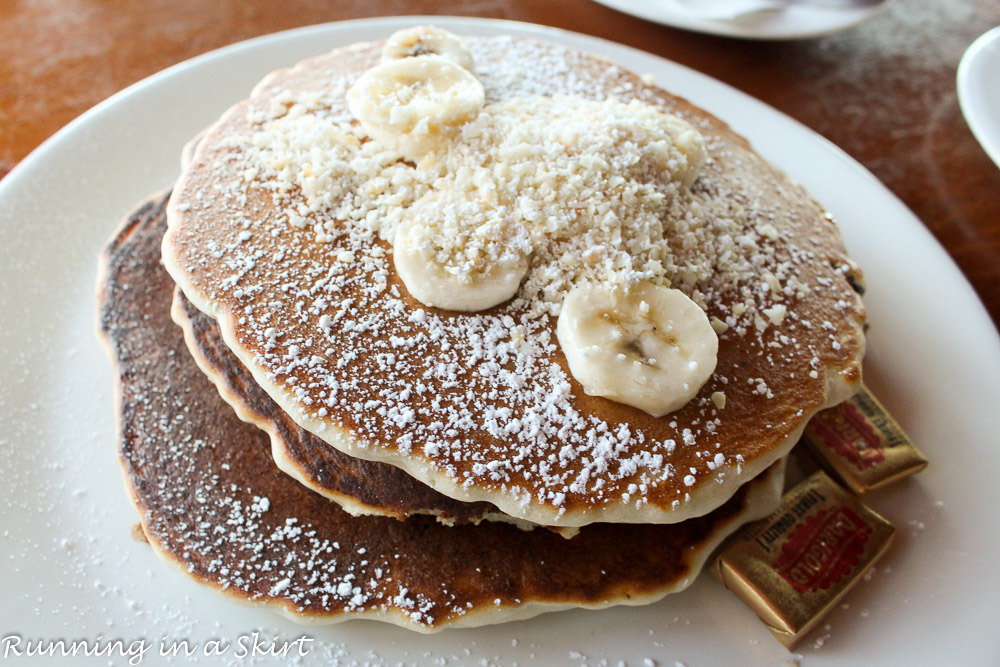 It was still cool and brisk, but the views were so pretty from Kula Lodge. Totally worth the trip!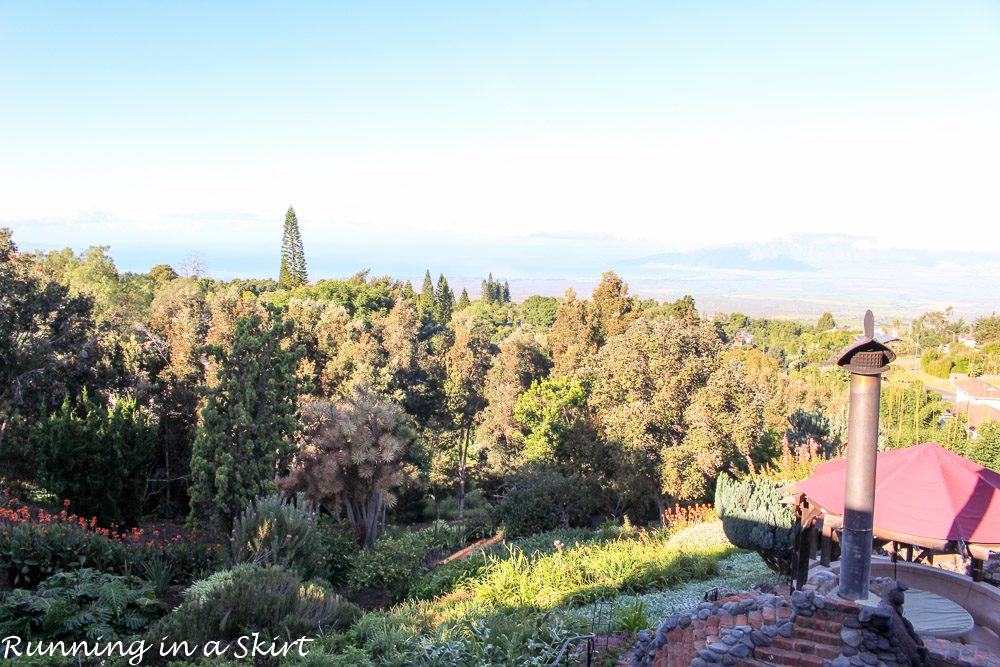 Before we went down to the beach, we stopped at a Lavender farm called Ali'i Kula Lavender. We figured out where to go with our tour book, Maui Revealed.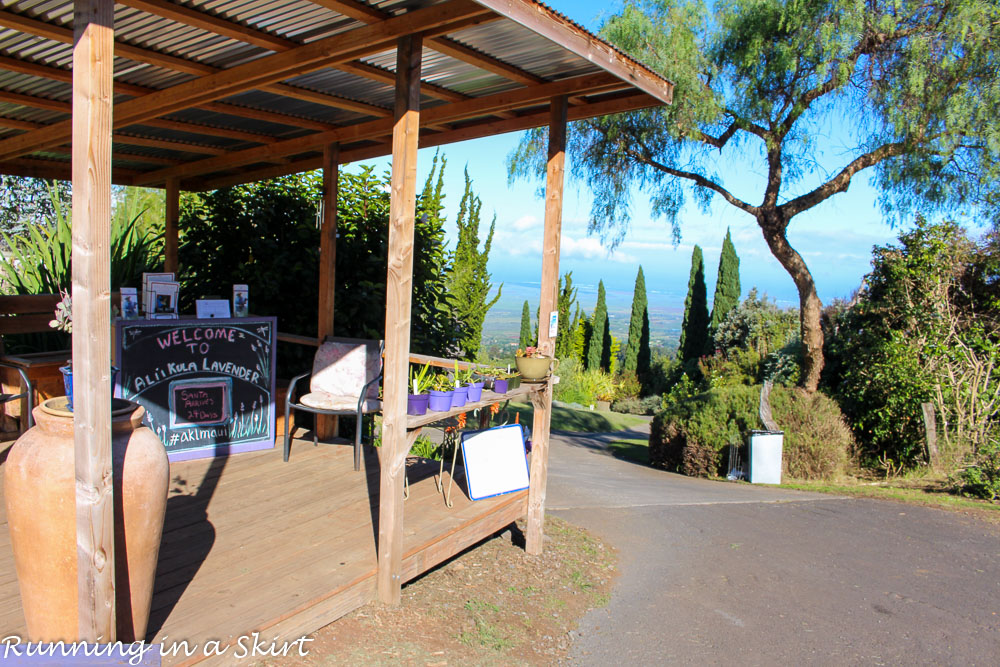 They had gardens, trails and a cute shop to explore.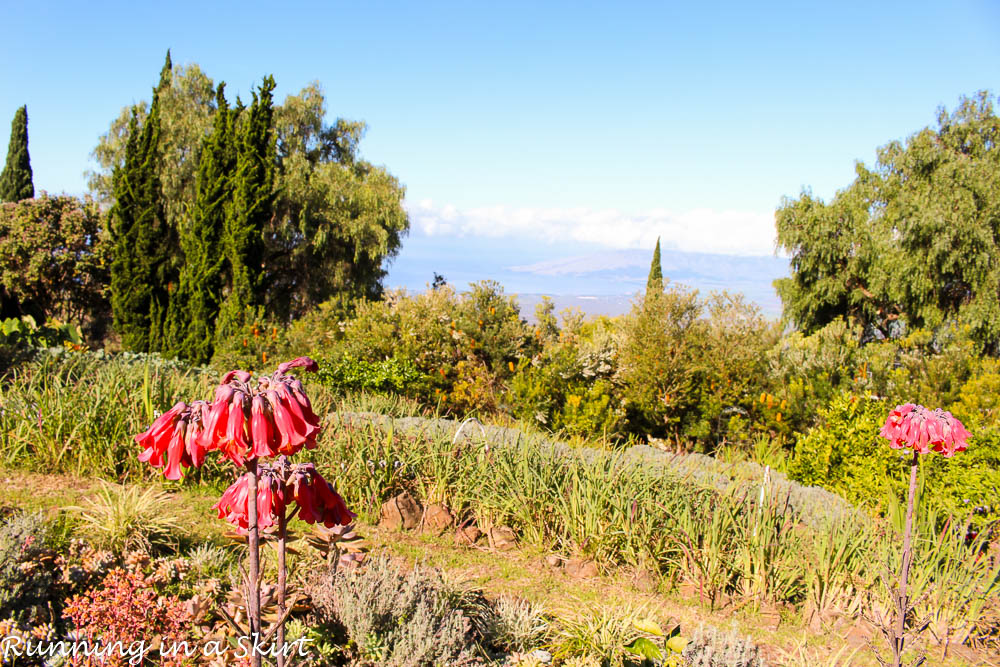 I loved these tropical flowers.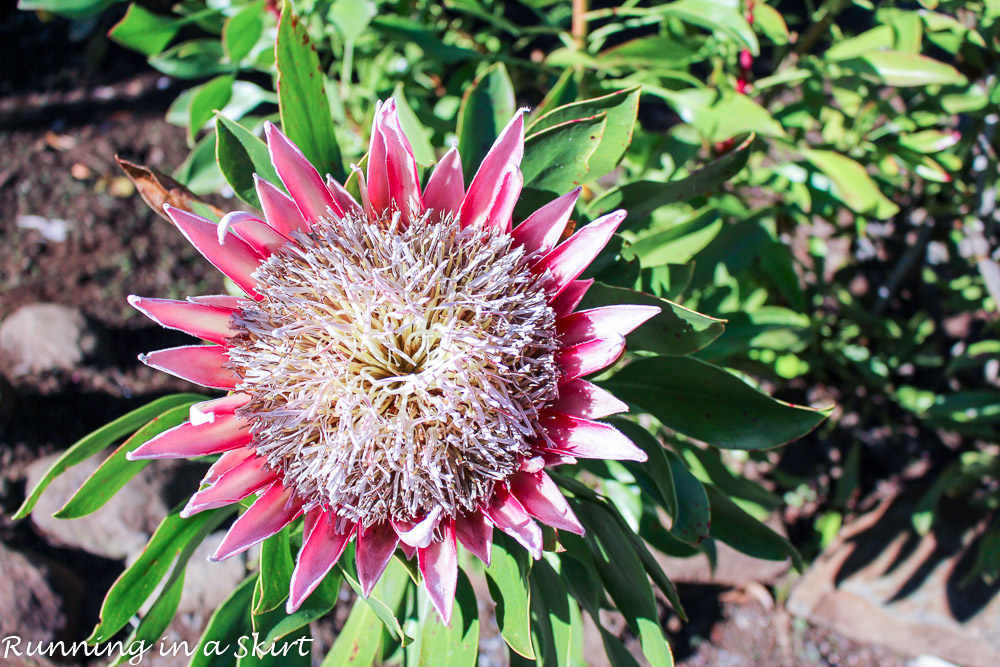 You could smell the lavender everywhere!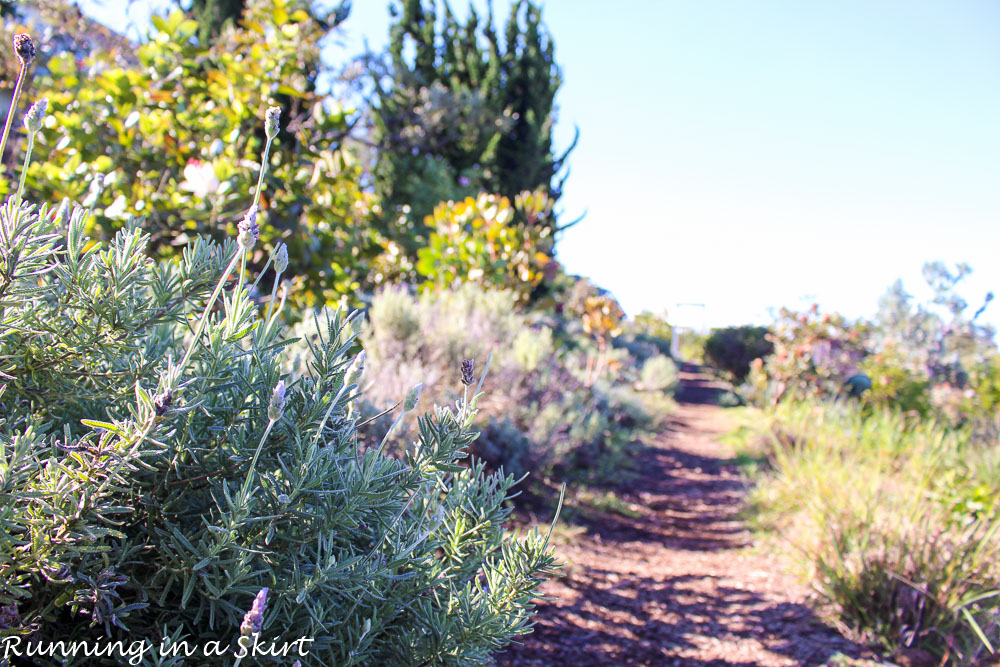 It was a really beautiful and relaxing place!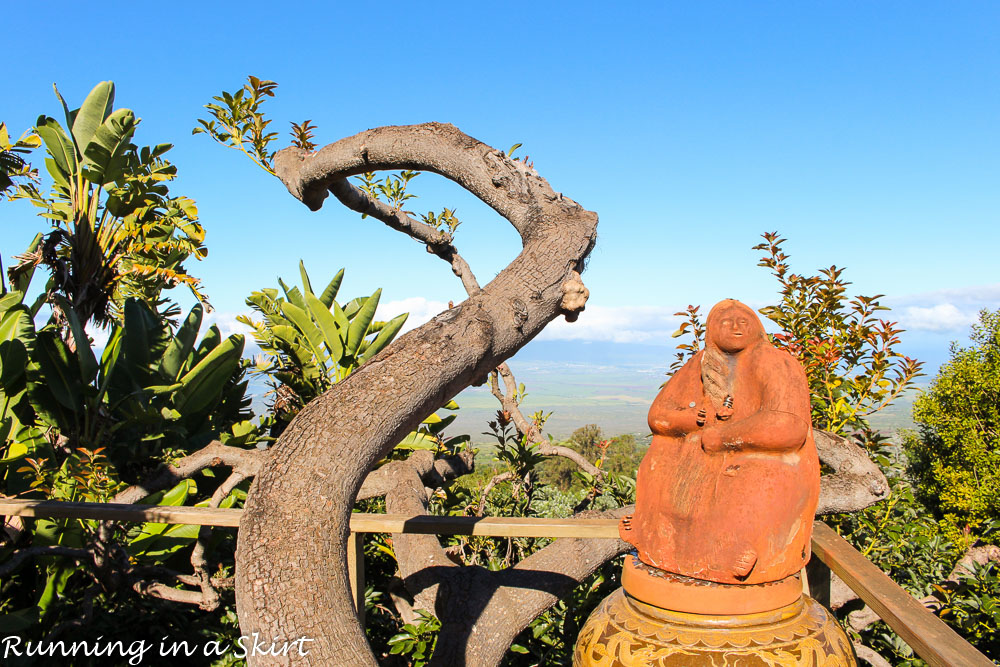 We bought some lavender tea and scones and enjoyed a peaceful morning.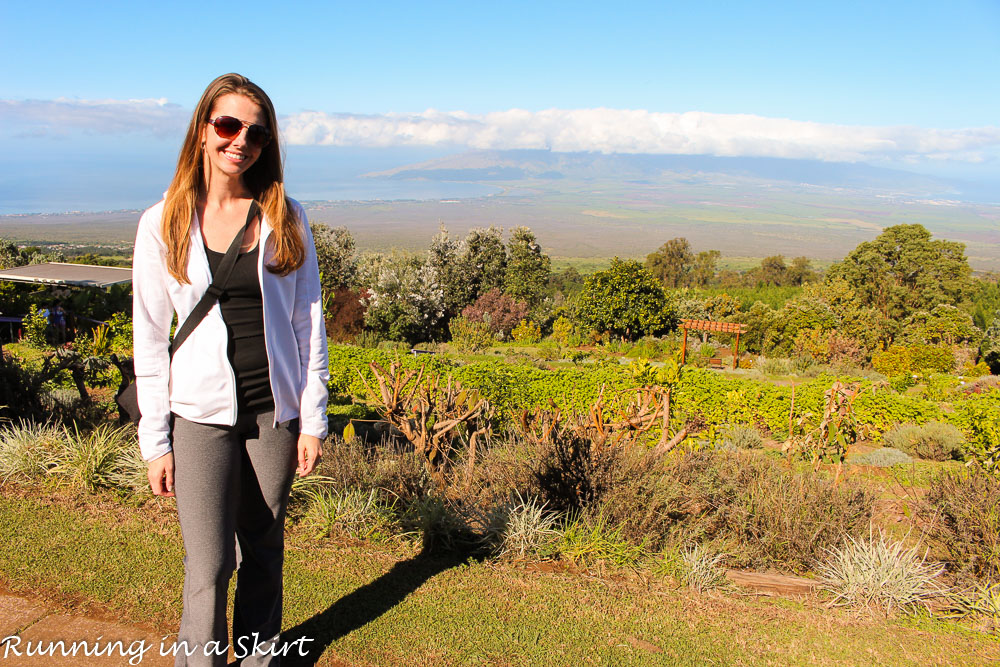 The next stop was the Surfing Goat Dairy!
Yup-- surfing goats!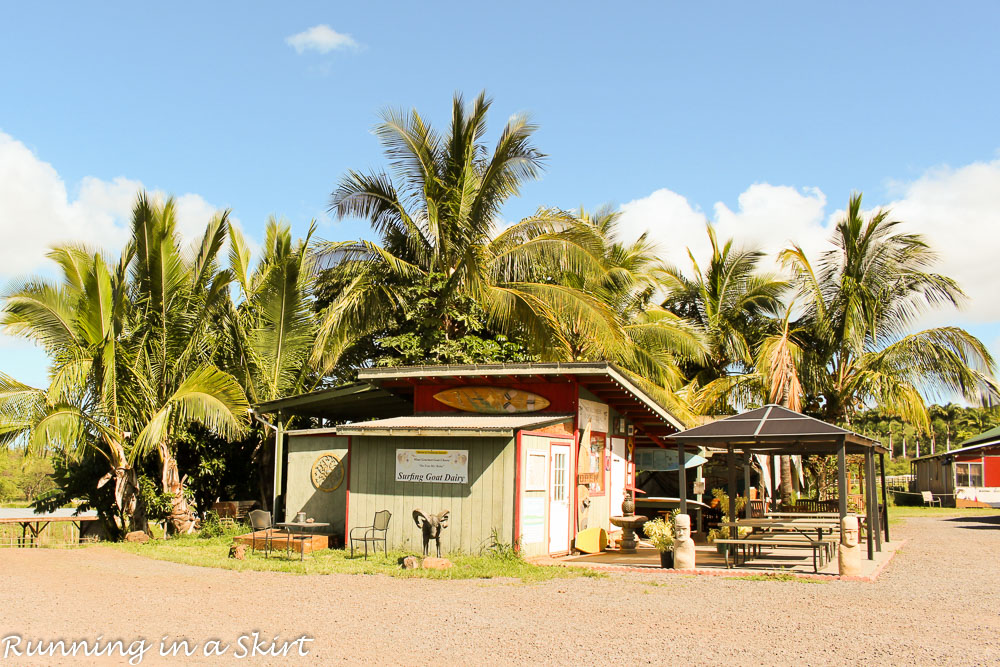 These folks make THE BEST goat cheese you'll ever try.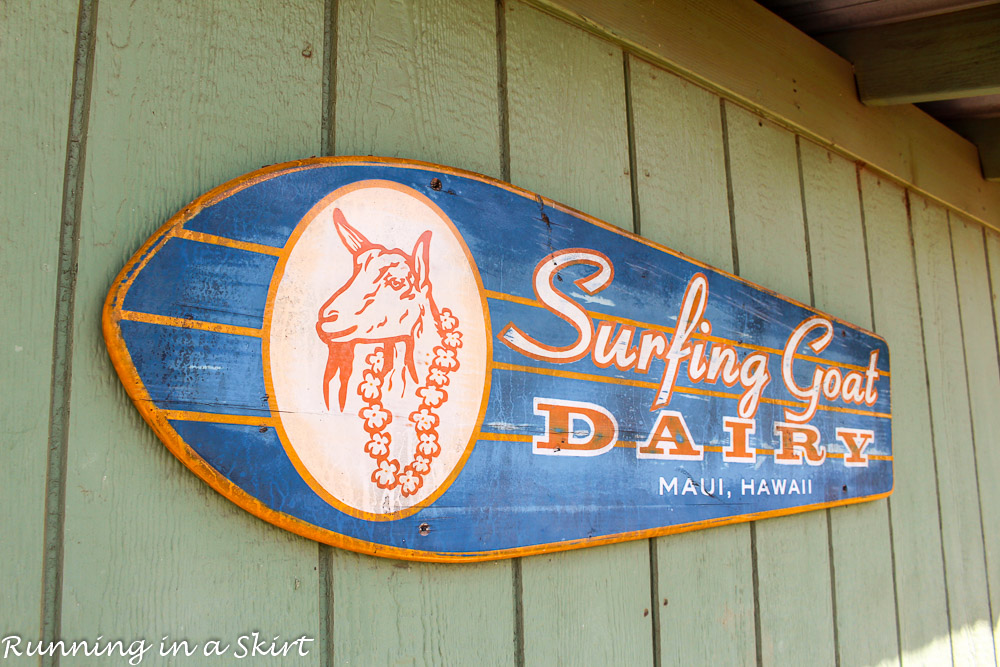 And as an added bonus they just had baby goats! These cuties were only a day old.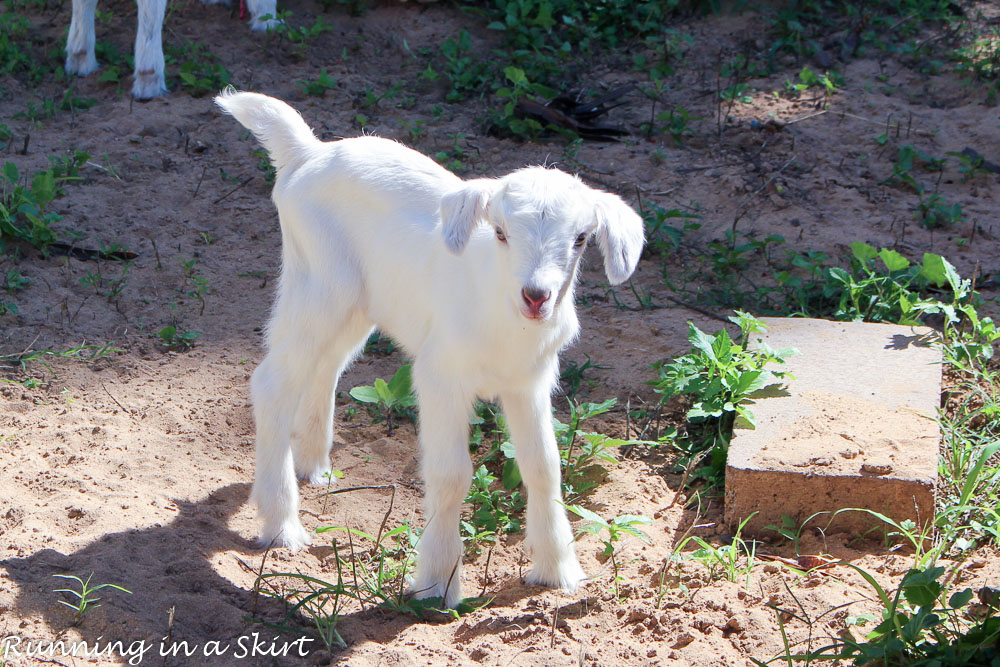 I wanted to take the tour, but both the Hubs and I were so exhausted from traveling and the sunrise adventure that we decided to just take some goat cheese back to Wailea with us.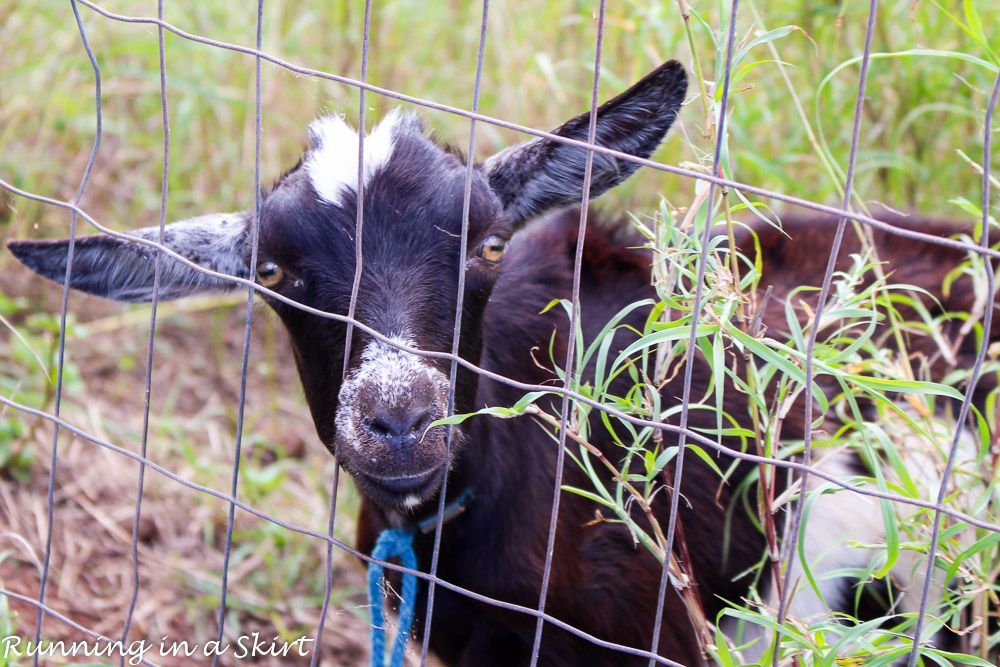 We spent the rest of the day relaxing at the Wailea Beach Marriott!
Before we knew it, it was time for the sunset!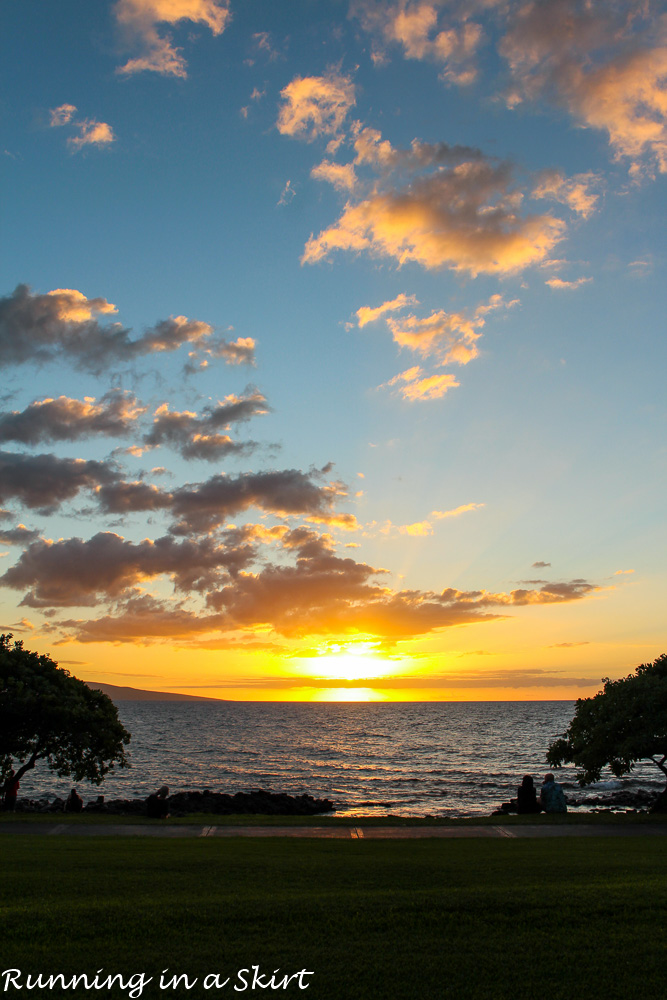 I can't ever remember taking the time to watch both the sunrise and sunset in a single day before. It's kind of magical!
If you want to go on a similar adventure without driving, check out THIS TOUR from my friends on Maui. So much fun. And don't forget to get my favorite Maui guidebook HERE!
Also, check out these fun tours of Maui where all the legwork is done for you!
Want more Hawaii?
Pin for later!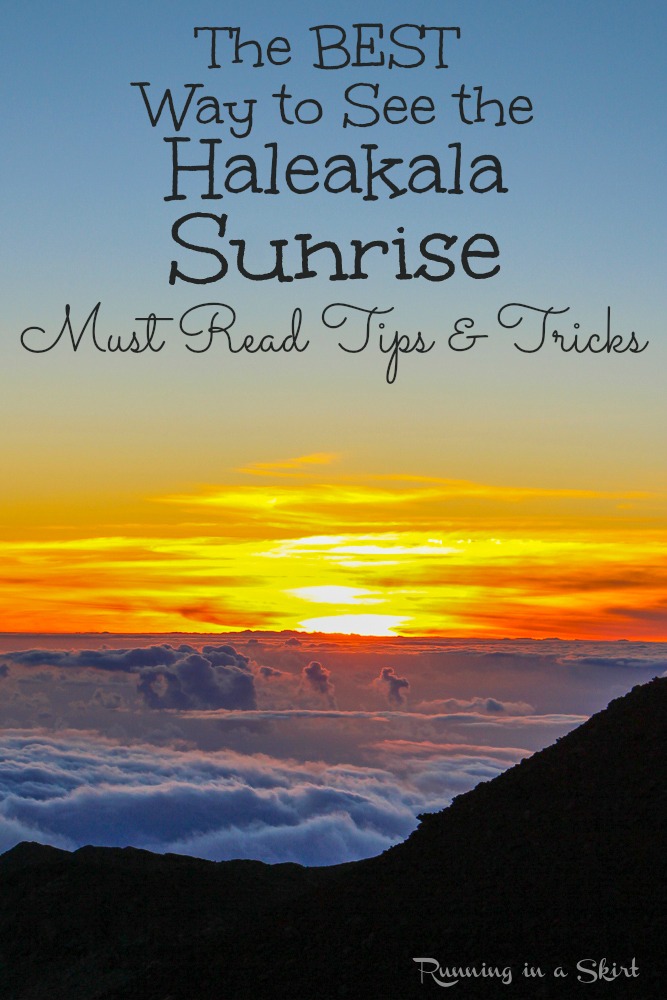 Your turn!
Have you ever watched the sunrise and sunset in one day?
How was your weekend?