Merry Christmas friends!
I know everyone is busy with the holidays, but I just wanted to drop in today and wish you all a very Merry Christmas!
I hope your long weekend is full of family, friends, tinsel, a couple good long runs and of course peppermint cookies.
I was planning on sharing with you today my Christmas card for this year, but the company I ordered from sent me an e-mail that they got behind and my cards would not be ready in time. I guess they will be New Year's cards? Oh well!
BUT it looks something like this...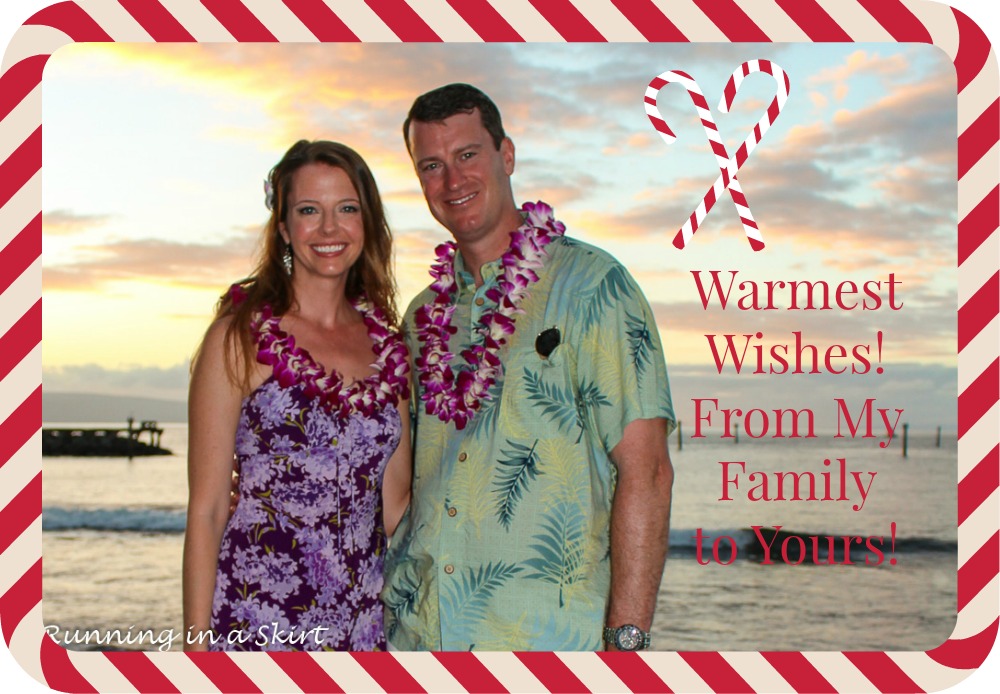 I am so appreciative of every one of you! Thank you for making Running in a Skirt part of your year. I know I say it a lot, but I would not be able to do this without you. I consider each and everyone of you an important part of my life and this blogging community.
If you need some last minute recipes, make sure to check out my Food Page for ideas! All of the food is now indexed by category for easy access.
I'll be taking a few days off of blogging for the holidays, but you can expect a wrap up on my Christmas weekend Monday the 28th. You can follow me on Instagram through the weekend.
Also don't forget the second Best of the Blogs Linkup will be December 30th and will stay open through the New Year's weekend. Last month's linkup was hugely successful with 31 entries, so you don't want to miss it! Thank you to everyone who participated last month and I hope you will come back again this month. I will be sharing the entries on my social media again.
Your turn!
What are you doing for Christmas?