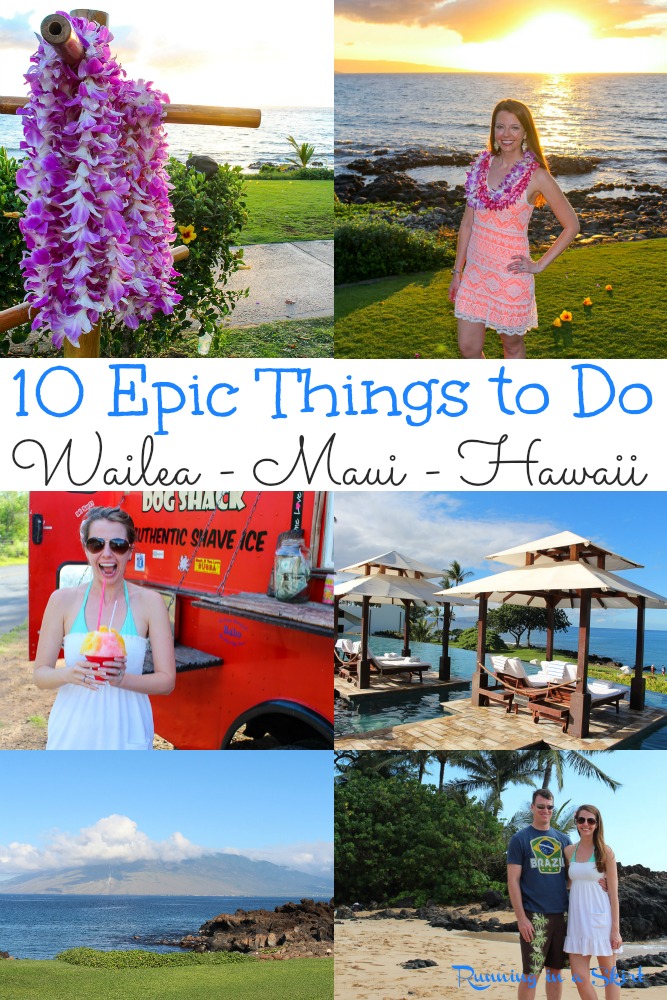 The Wailea area on Maui is known for its extreme beauty, lush surrounding and pricey bills! Here are a few tips to stay and explore this area on a budget.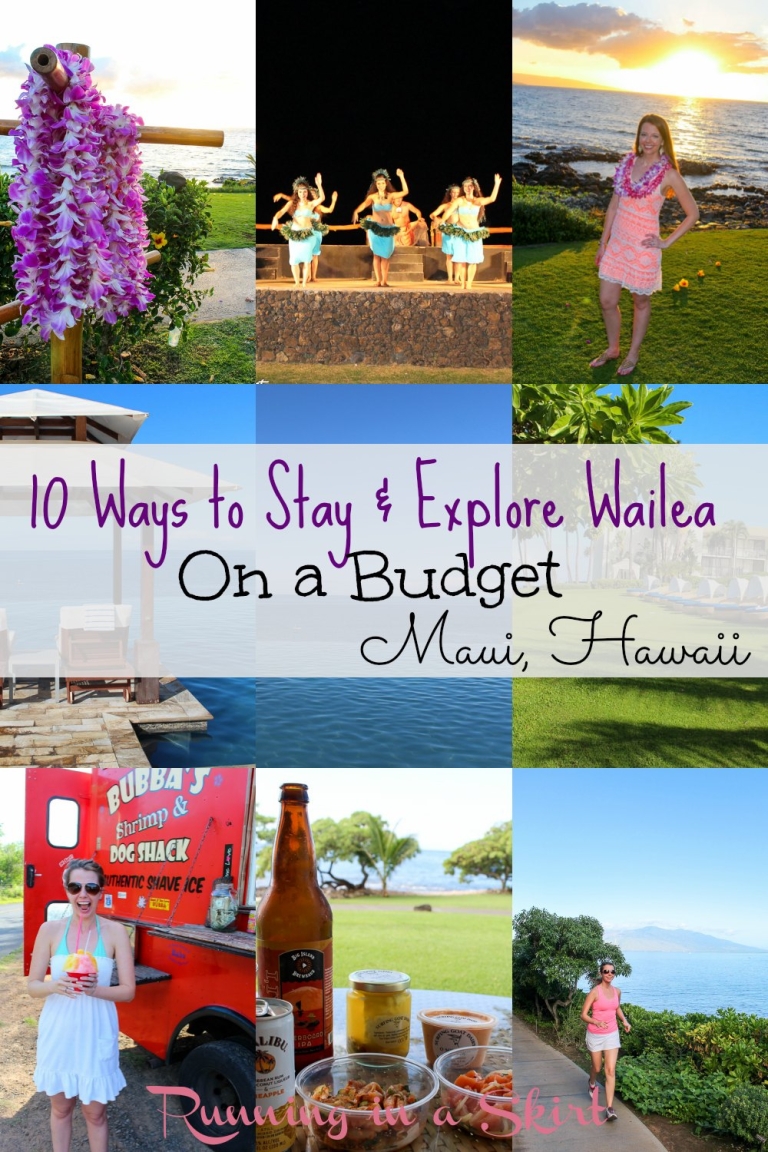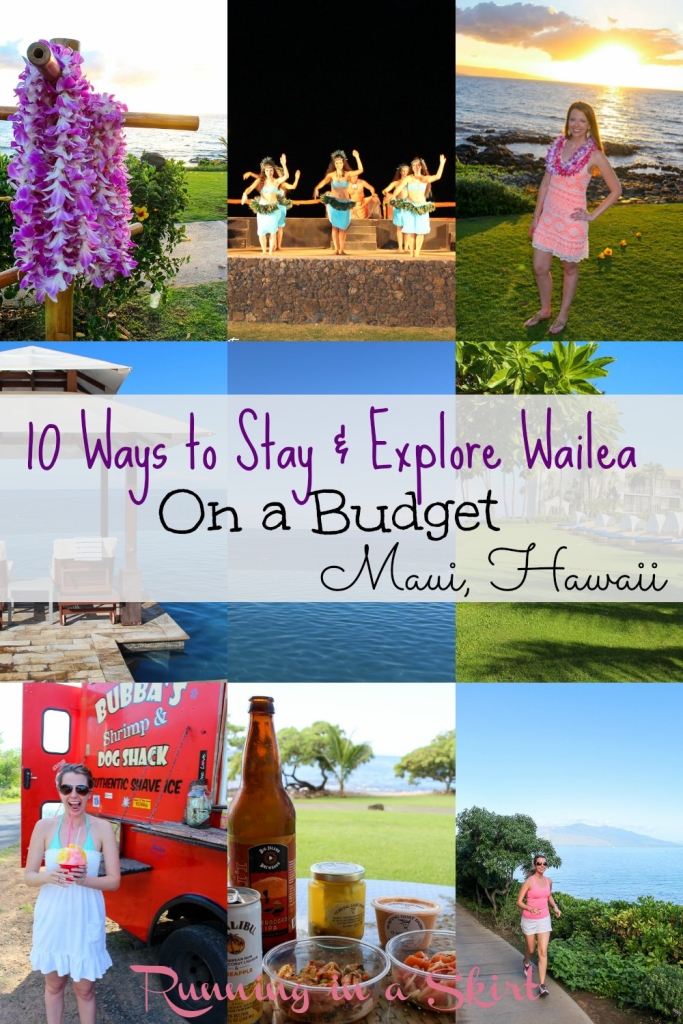 Hello! Hello!
The Wailea area on Maui, Hawaii is my happy place. I've been to Maui three times, with the second two staying in this area. I even got married a short ride down the street on a small beach called Makena Cove. I love it so much that it is where my mind wanders when I need a good daydream. It is so gorgeous, that pictures can't do it justice.
Buy my FAVORITE Maui guidebook HERE!
The catch is, it's not an inexpensive place to fall in love with. It is known for being one of the more ritzy, expensive places even for Hawaii. And while I believe there is a time and place for splurging, it's nice to know you can still visit this area and watch your cash flow.
Here are a few of my tips I've picked up from my two trips.
10 Ways to Stay and Explore Wailea on a Budget
Utilize the Beach Path
I know not everyone is a runner, but using the Wailea Beach Path is one of my favorite things I did on both of my trips to Maui. The path follows the beach and coastline with views like you've never seen before. I love running it, but it is just as pleasant to walk it. It's a free and totally healthy activity. You can even take it to visit other hotels for meals.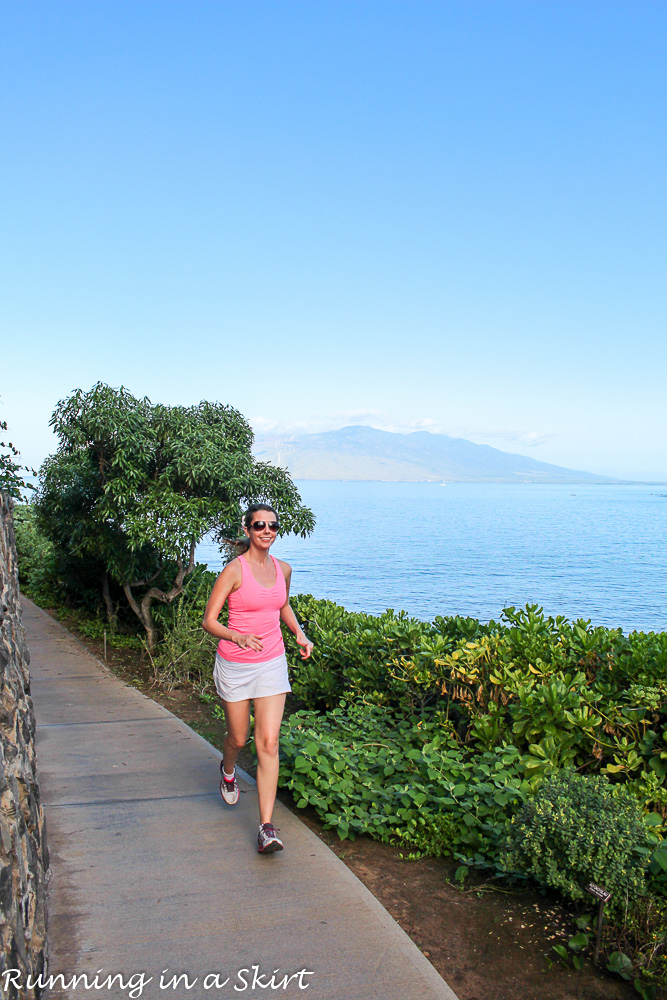 Stay at the Wailea Beach Marriott Resort & Spa
I've been lucky enough to stay at the Wailea Beach Marriott Resort & Spa twice! Once for my wedding, and once on my recent 4-year anniversary trip. It's not exactly cheap, but for Wailea prices, you are not going to find a better deal.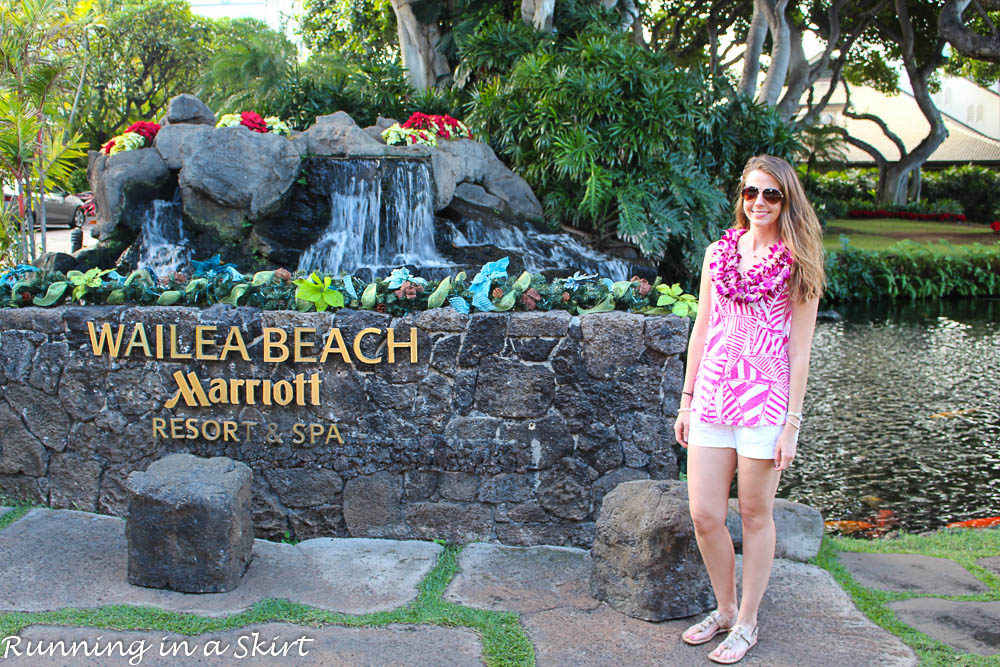 One of the reasons I love this hotel is the room's closeness to the ocean. If you can afford it, book an oceanfront room and you can literally have a front-row seat to everything from whale to sunset watching. However, if you can just get the basic room, simply walk around the corner and enjoy the same views.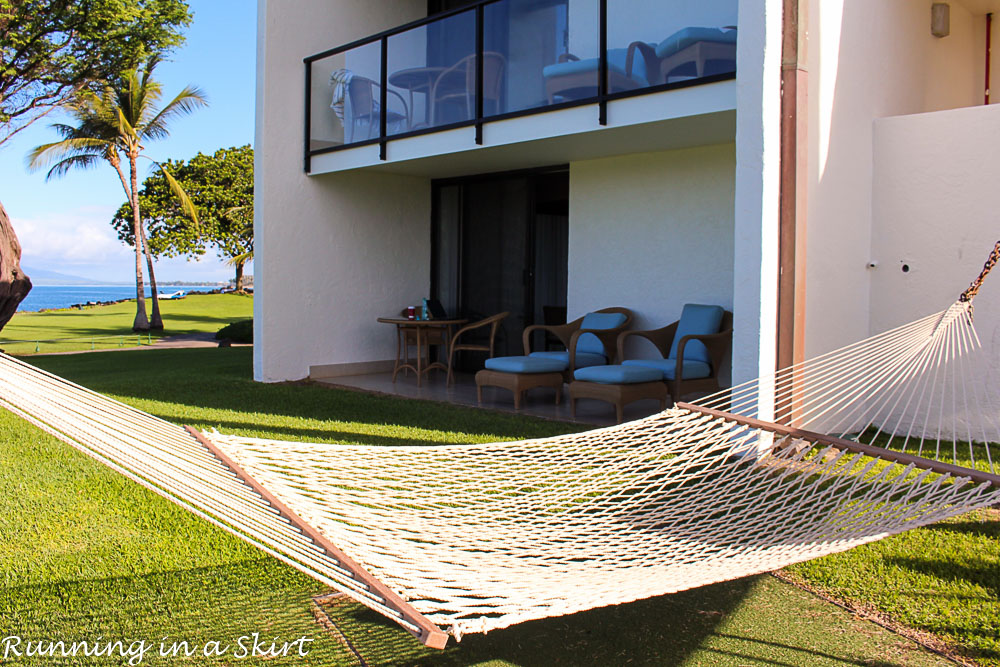 This was the view from our room! You can't beat that. The Wailea Marriot Resort & Spa was kind enough to make sure I got the same room I had for my wedding. It gave me chills to think of getting my hair done for the big day in that chair.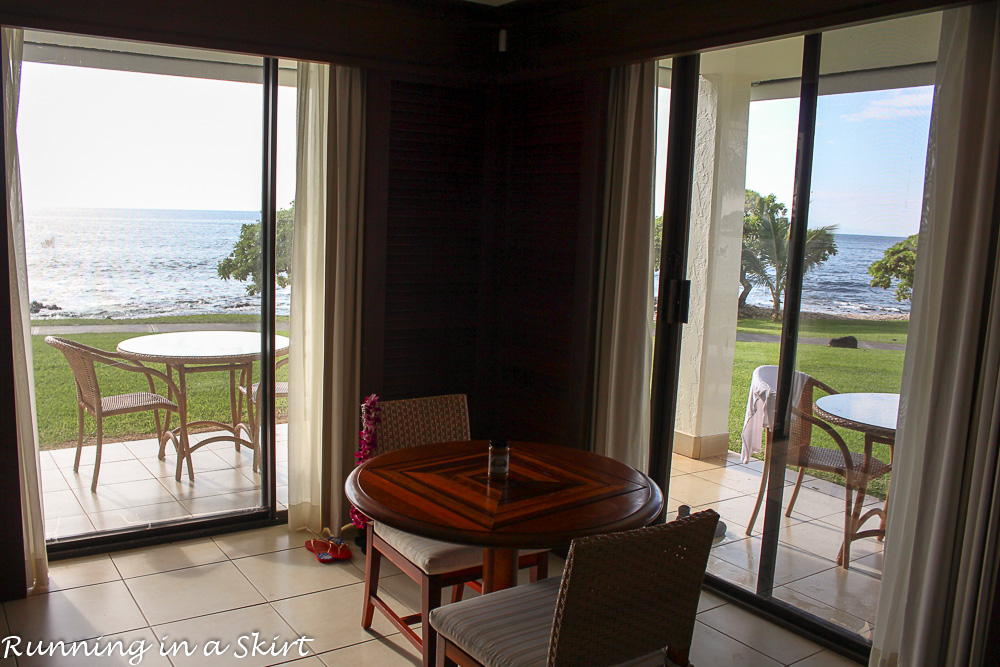 Their adults-only infinity pool is the stuff dreams are made of. The views extend right into the ocean.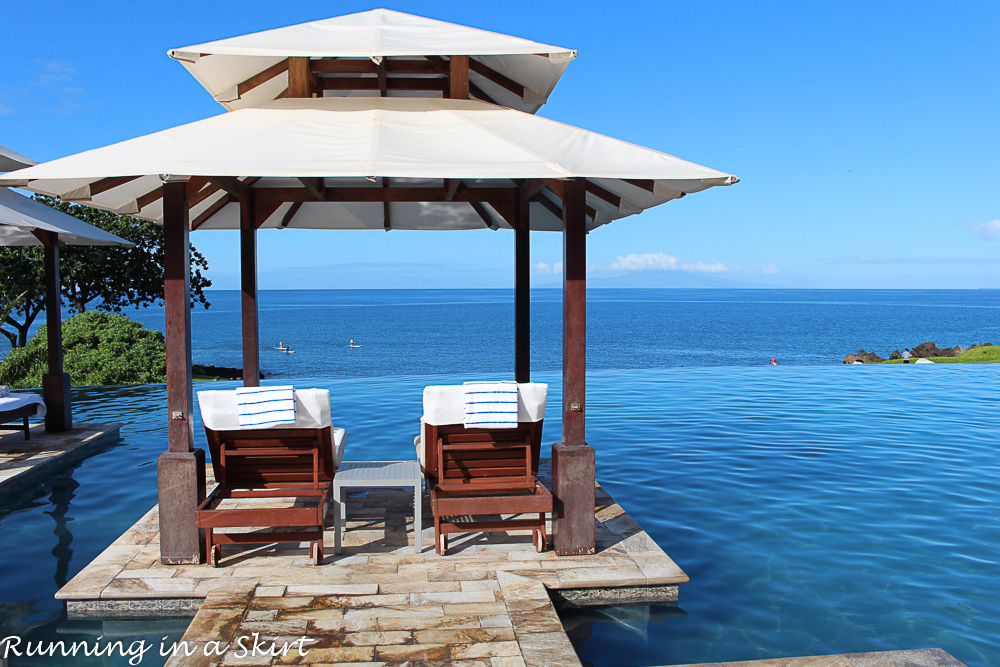 I personally love the soft green grass and gorgeous lounge chairs around the property.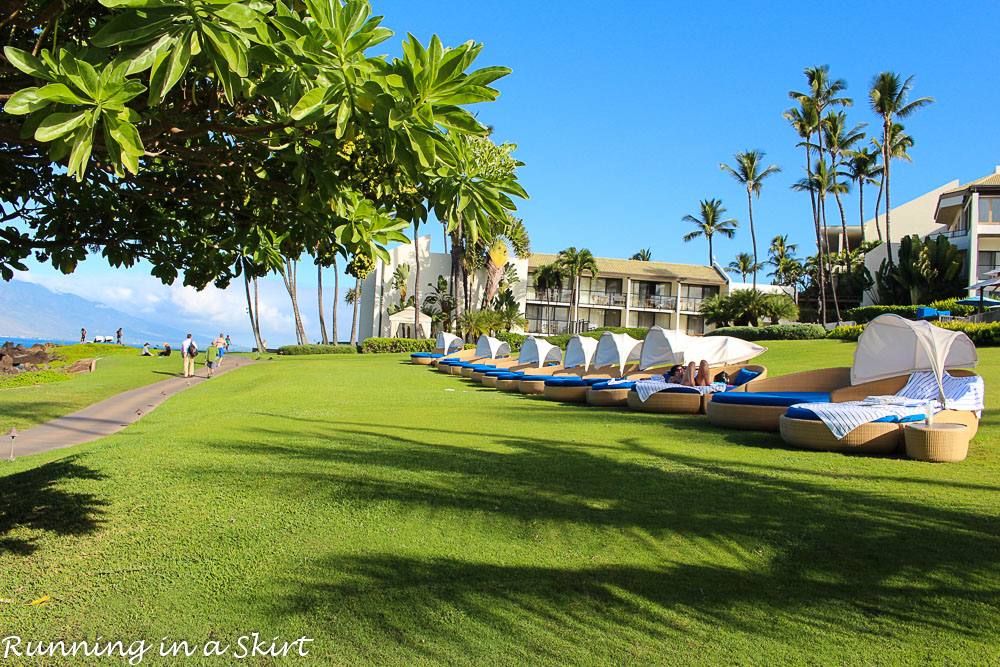 Since we were there in December, they even opened up a newly renovated area, including pools, restaurants and updated rooms! I hope I get to go back one day and see the changes.
Wailea Marriott Luau
Going to a Luau in Hawaii is usually a pretty pricey evening, but if you think of all that you get for your $120 entrance fee, it's not a bad deal! If you are going, I enjoyed the Te Au Moana Luau at the Marriott.
Make sure to buy your tickets HERE before you go. Learn about ALL the luaus on Maui here.
You are greeted with a gorgeous flower lei.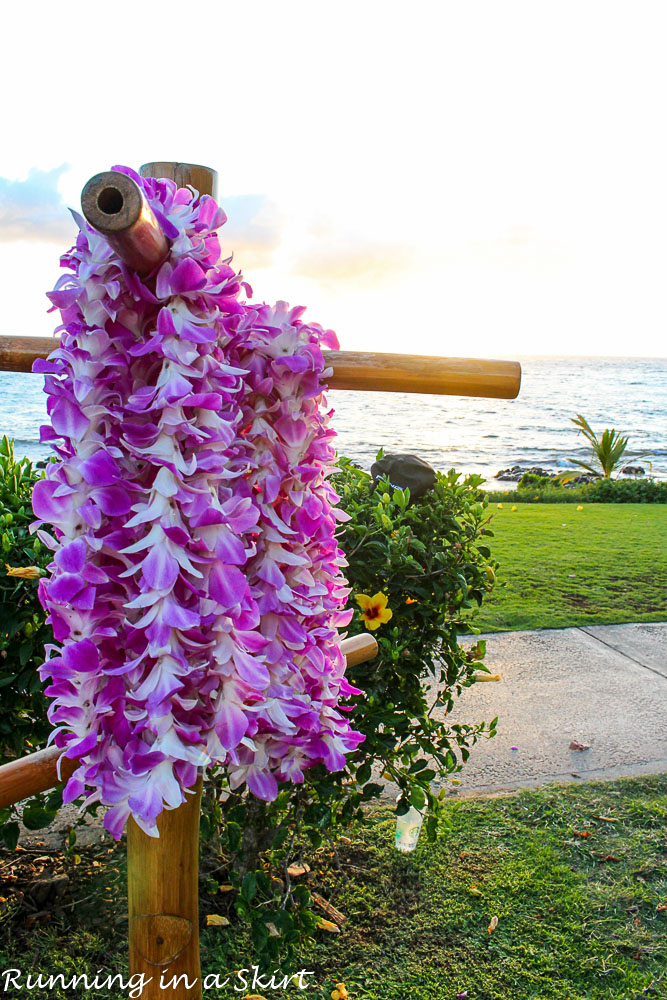 You get to explore the luau grounds which include the pig roast and traditional Hawaiian crafts.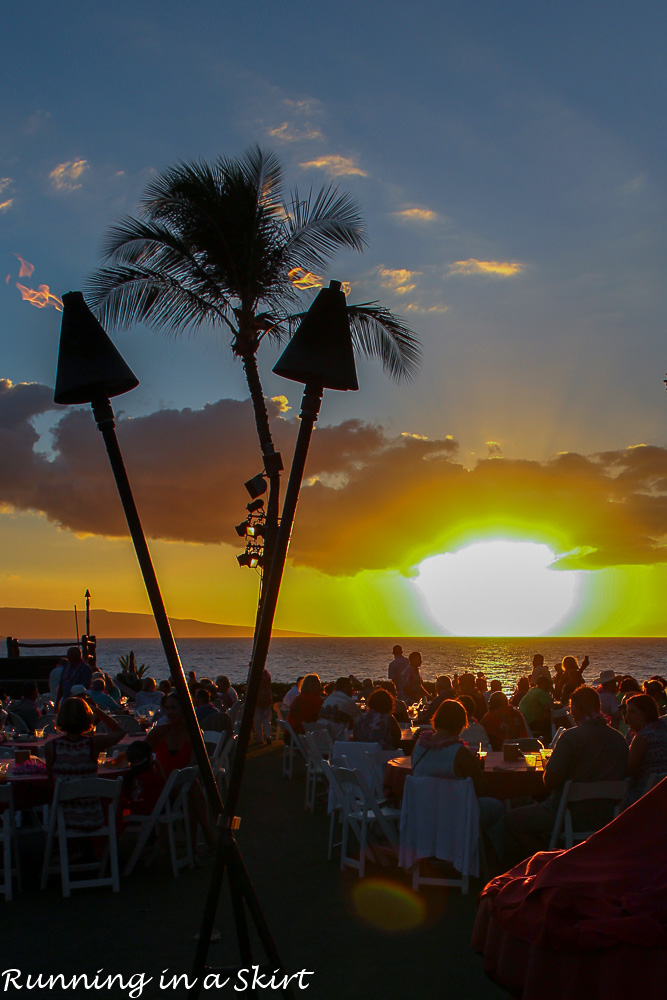 Don't forget about the unlimited drinks from the time you arrive until you walk back to your room.
Plus, you get a front-row seat to a spectacular sunset.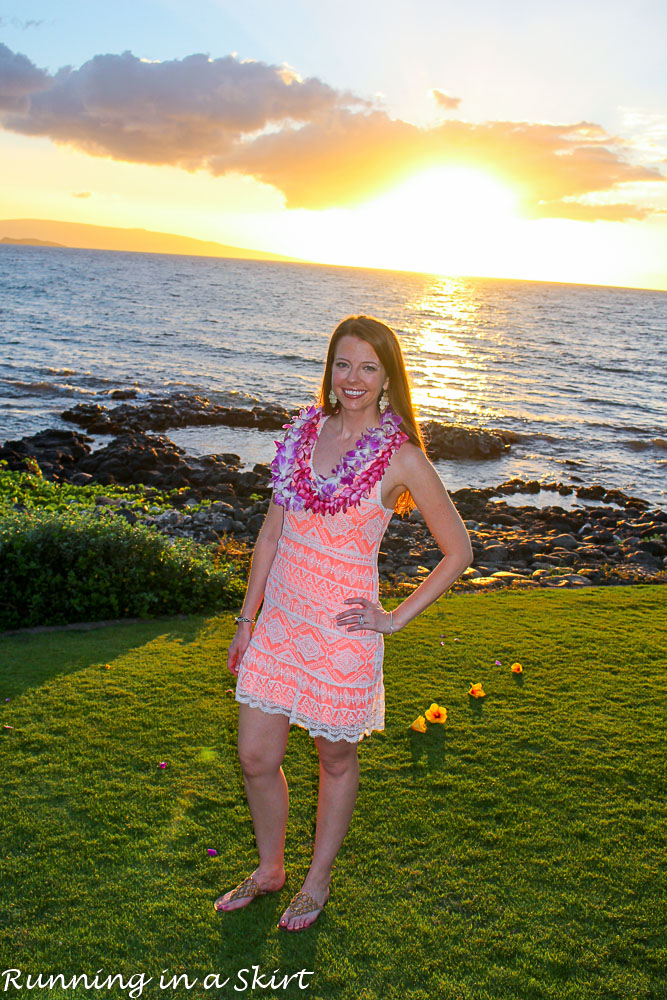 The entertainment includes everything from enchanting and authentic live music...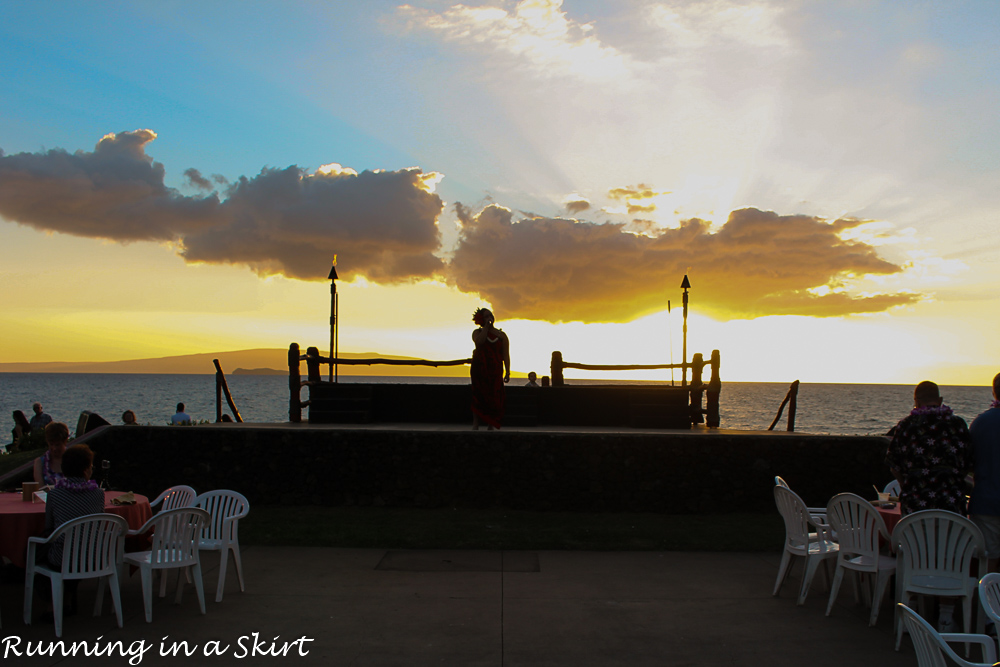 ...to captivating hula dancing. I could seriously watch this for hours! It's amazing.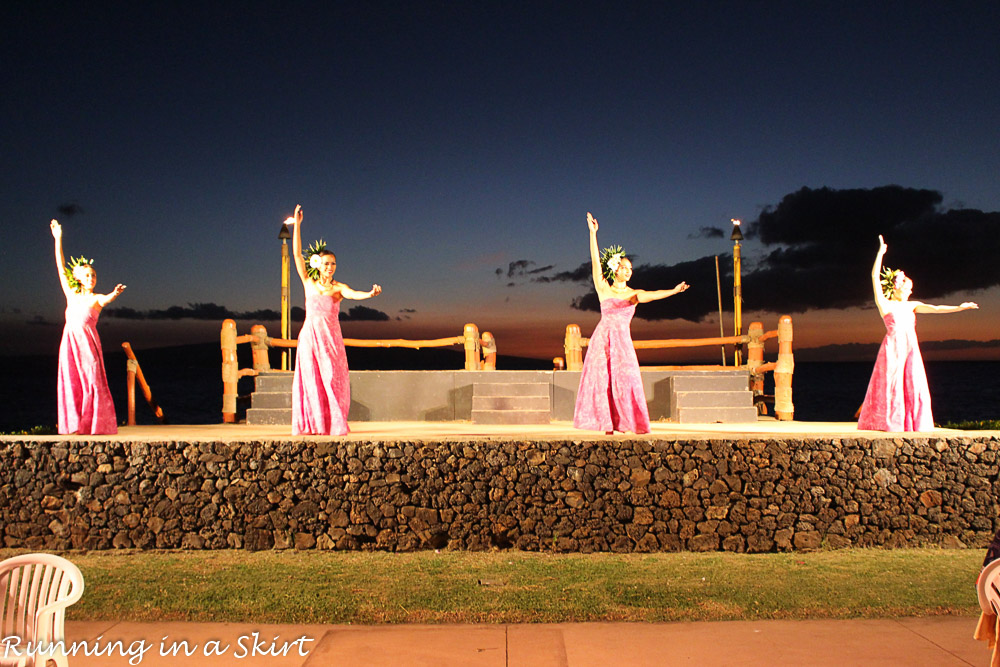 And don't forget the food! You get a traditional Hawaiian meal, which no one walks away hungry from.
If you added up all of these things individually, the cost of a luau suddenly becomes much easier to swallow. To get the best seats purchase your tickets HERE before you go!
Poke and Drinks
After several days of exclusively nice sit-down meals, I'm often in the mood for something more low-key. Visit a nearby grocery store and ask the fish guy about their poke. They can usually give you a sample or recommend favorites. Pick up a couple of local drinks, and you have a great meal that is not near as much as eating out.
I highly recommend also purchasing some cheese from the Surfing Goat Dairy from my Haleakala Sunrise & UpCountry Maui post!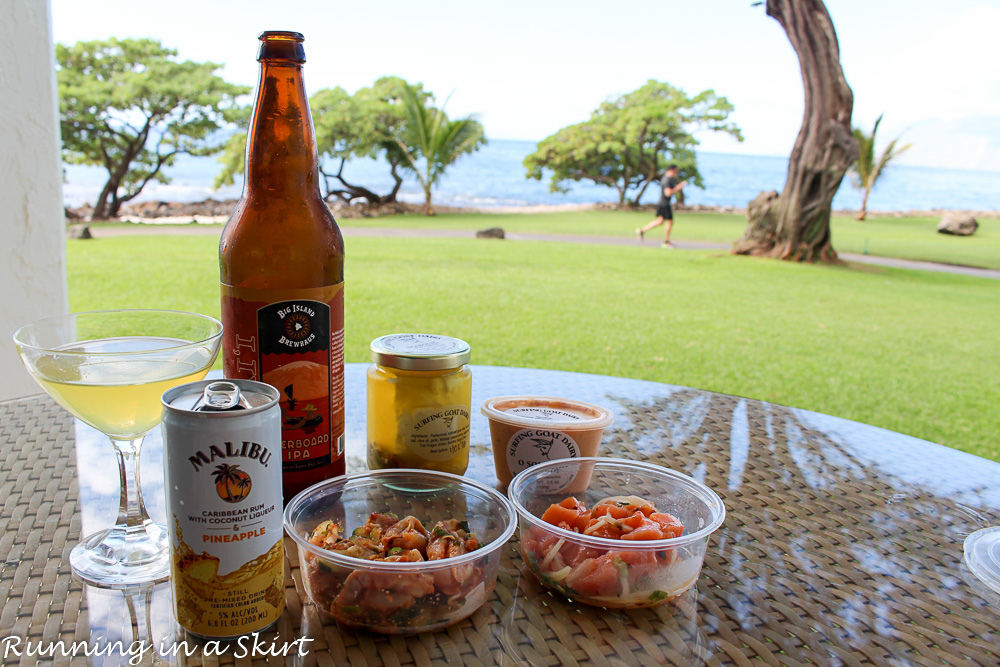 Sunset
I am a firm believer in slowing down and watching ALL of the sunsets on vacation. It is Mother Nature's free show and is often spectacular on this stretch of coast. Grab a bottle of champagne from the grocery store and take this in!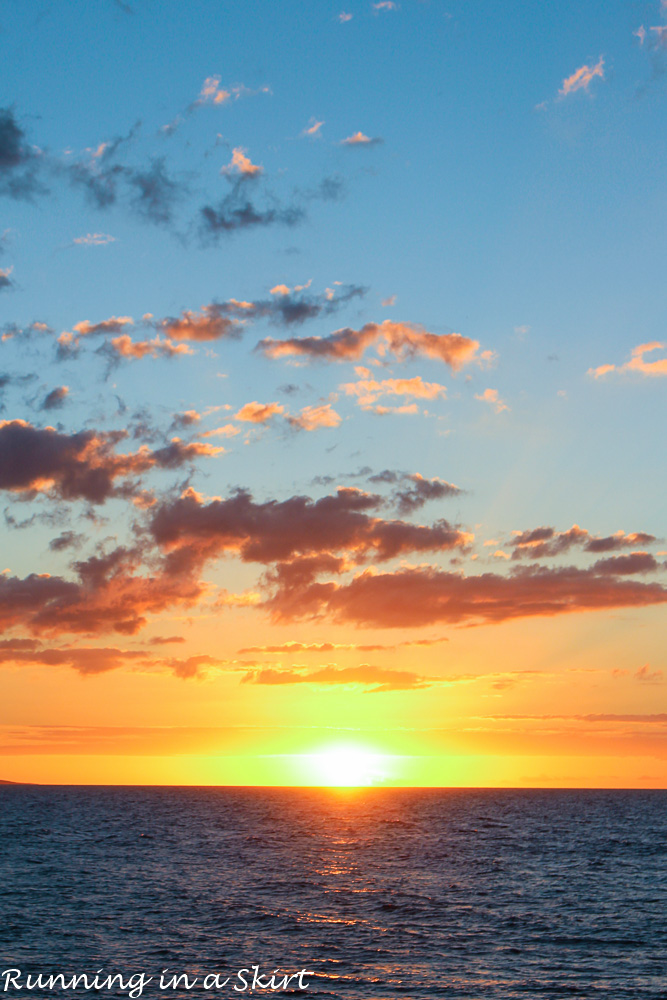 Even if your room does not have an ocean view, anyone can pull up a corner of grass and have the same view we had from our room without paying for the upgrade.
Go Hiking
This isn't technically in Wailea, but get adventurous and go on a hike. It's a totally free adventure. You can't beat that! Try this one I did near La Perouse Bay.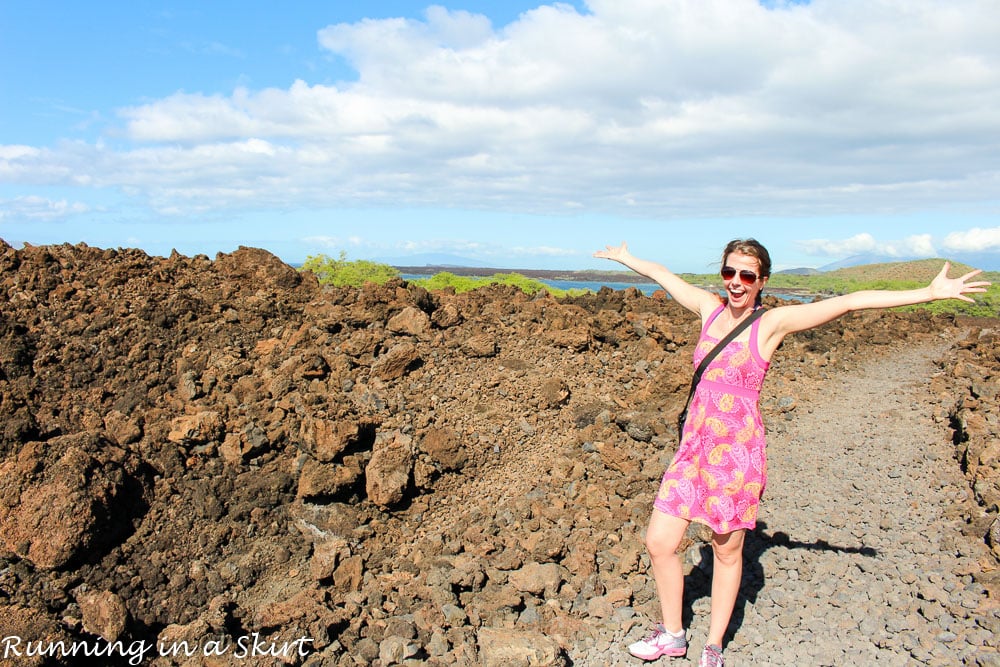 If hiking is not your speed, check out this super fun snorkeling tour which has experienced guides!
Food Trucks
Food trucks are popping up everywhere in Hawaii! I did a quick search before we left and spotted some good options from reviews. We had tacos, shrimp and my personal Hawaii favorite; shave ice! It's a lot less than that fancy sit down meal and way more fun!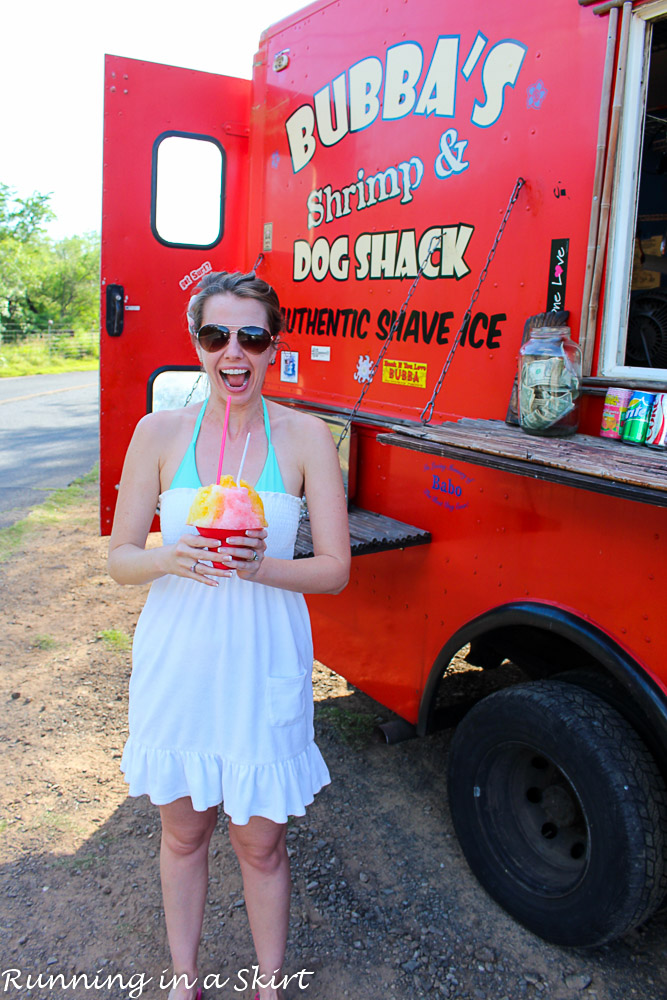 Wave Crashing Yoga
Can you imagine a more serene place to do yoga? Do your own practice for free or join one offered by the resorts. Either way, it is bound to be a memorable experience.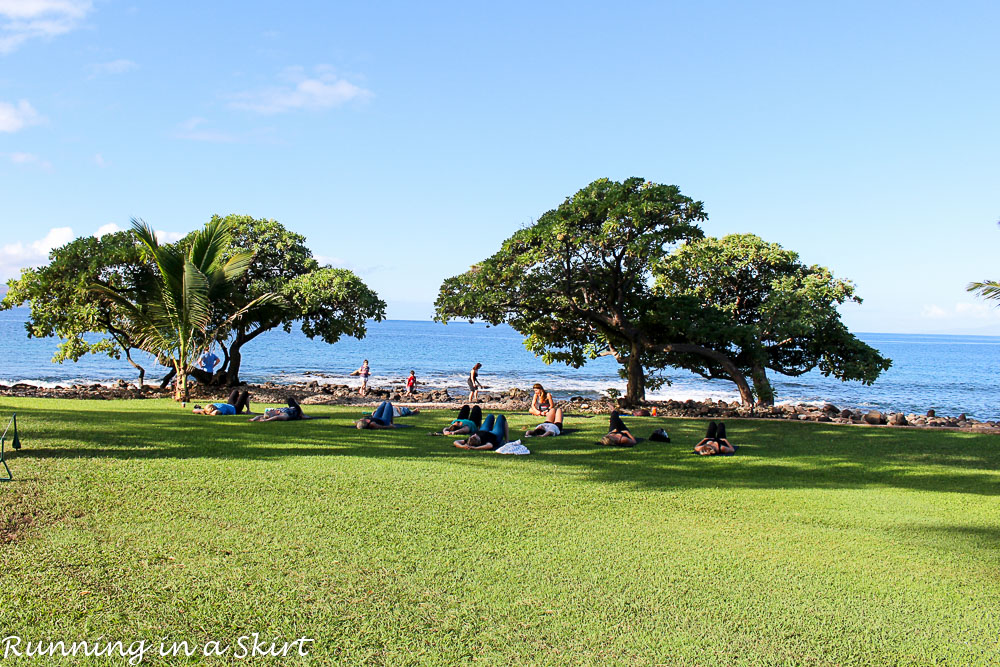 Go Beach Hoppin'
Wailea Beach is awesome but get in the car and head south. There are all kinds of smaller beaches along the coast to explore.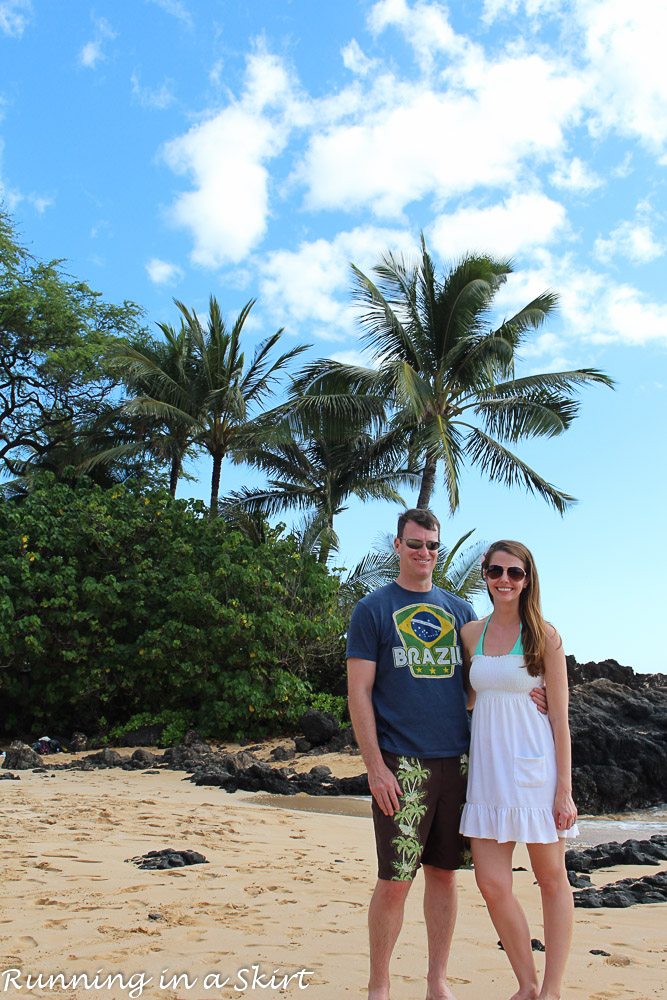 This is the one the Hubs and I got married called Makena Cove.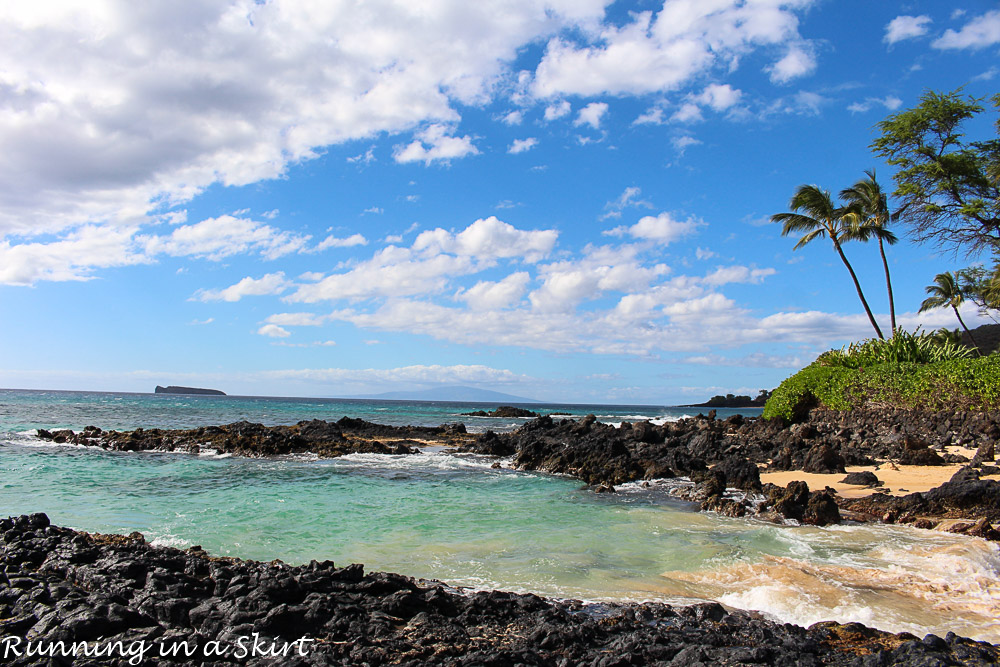 Once again, words cannot describe how beautiful it is! If you don't like just sitting on a towel, you can rent chairs for the day at Snorkle Bob's.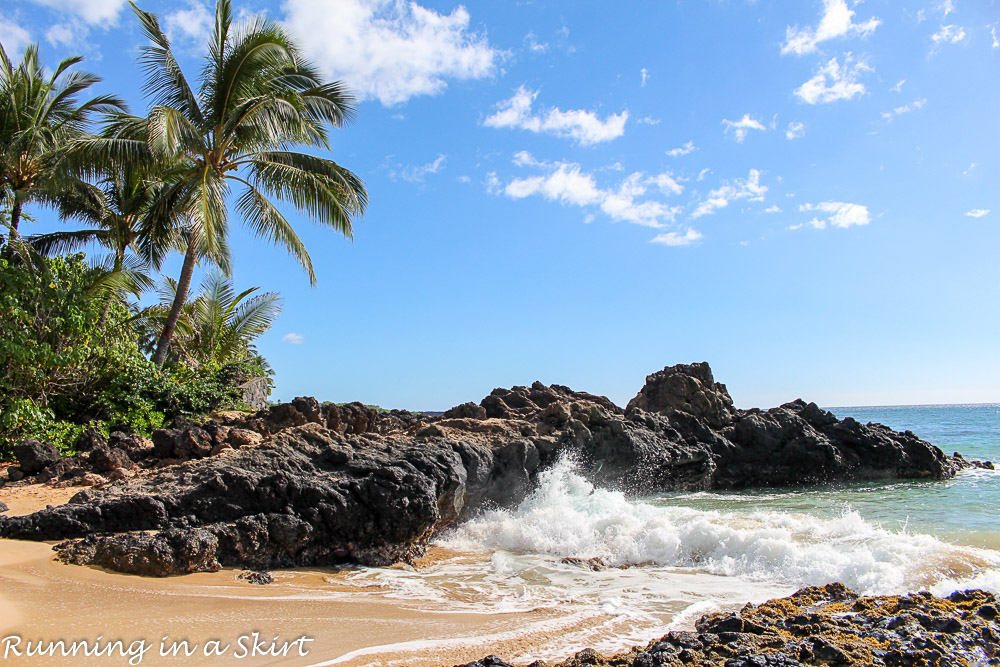 I could spend hours here just watching the waves crash into the rocks.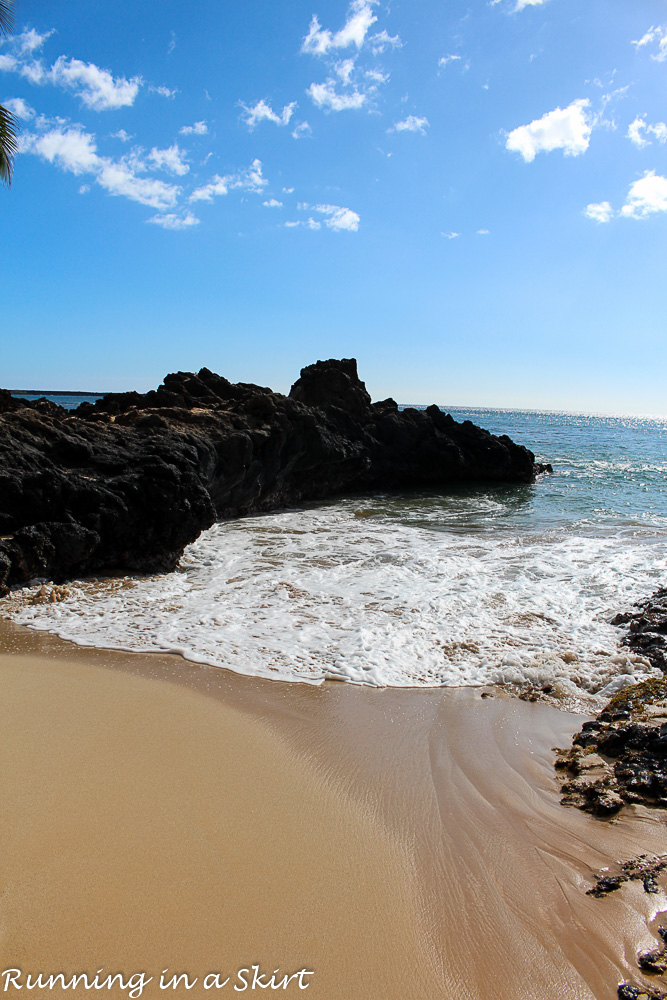 I also recommend stopping by the grocery store and getting another poke lunch! It doesn't get any better than this.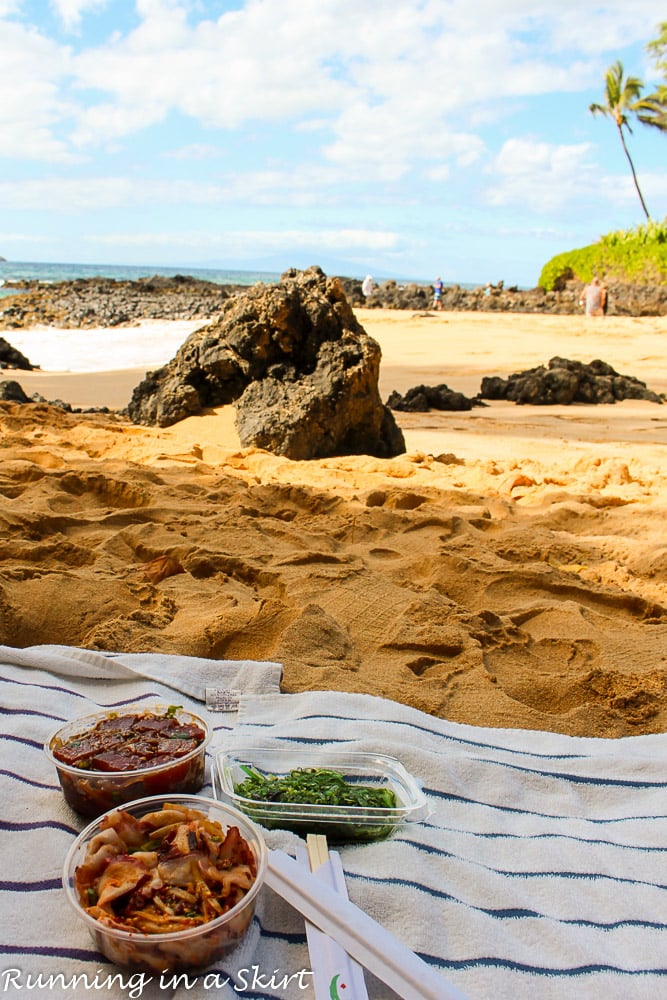 Enjoy Happy Hour
Before we left, I scoped out several of the hotel restaurant's happy hours. You can get deals on appetizers and drinks this way.
Cheers!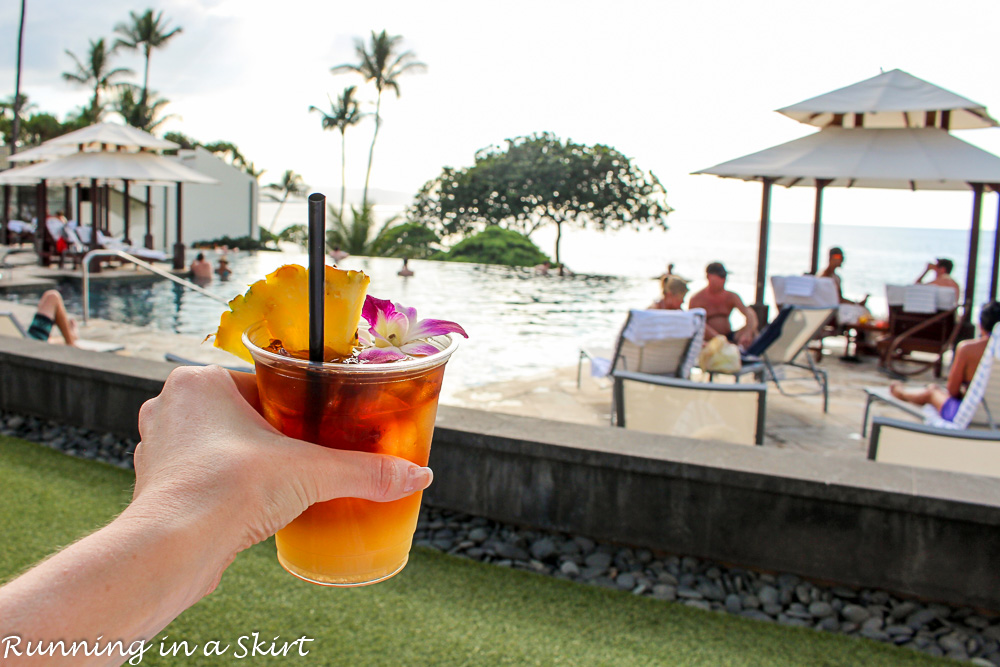 Those are my tips for enjoying Wailea on somewhat of a budget!
My final piece of advice is to plan when you actually take your trip carefully. The room rates can fluctuate by hundreds of dollars. I've been the first week of December twice and both times it has been a quiet and less expensive time to go. I really enjoy it because it is already decorated for Christmas, but you don't have to pay for those surge rates of actually going around a holiday. If you can be flexible with your schedule, you can pay much less!
I love this place so much, that this how I feel every time I have to leave! Haha!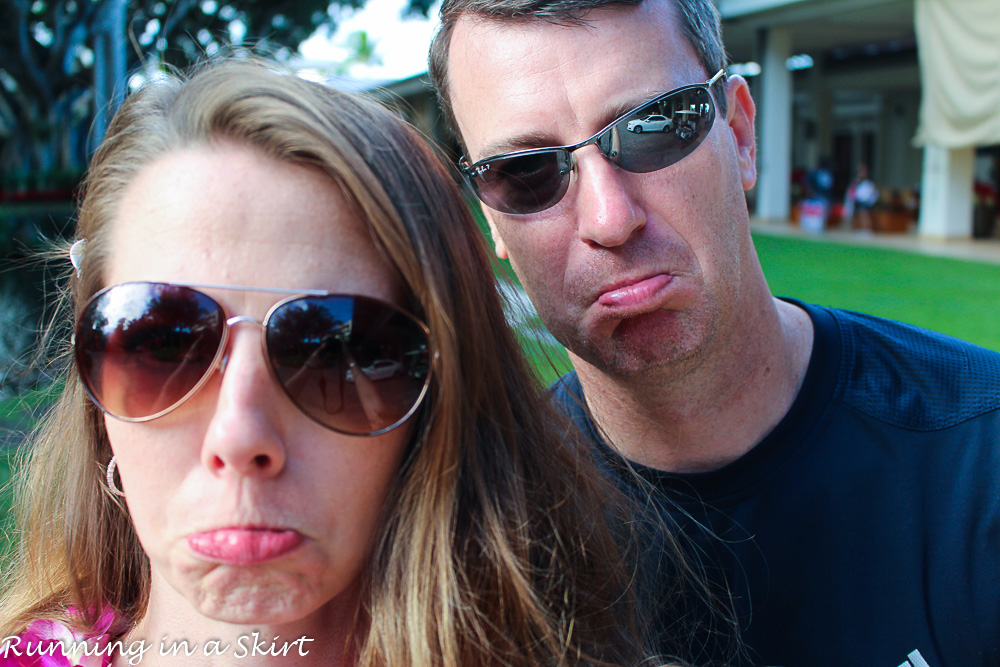 Until we meet again Hawaii!
That wraps up my posts on my trip to Hawaii! I hope you enjoyed the adventures. If you missed any of them, here are the links to catch up:
Also, check out these fun tours of Maui where all the legwork is done for you!
Pin for later!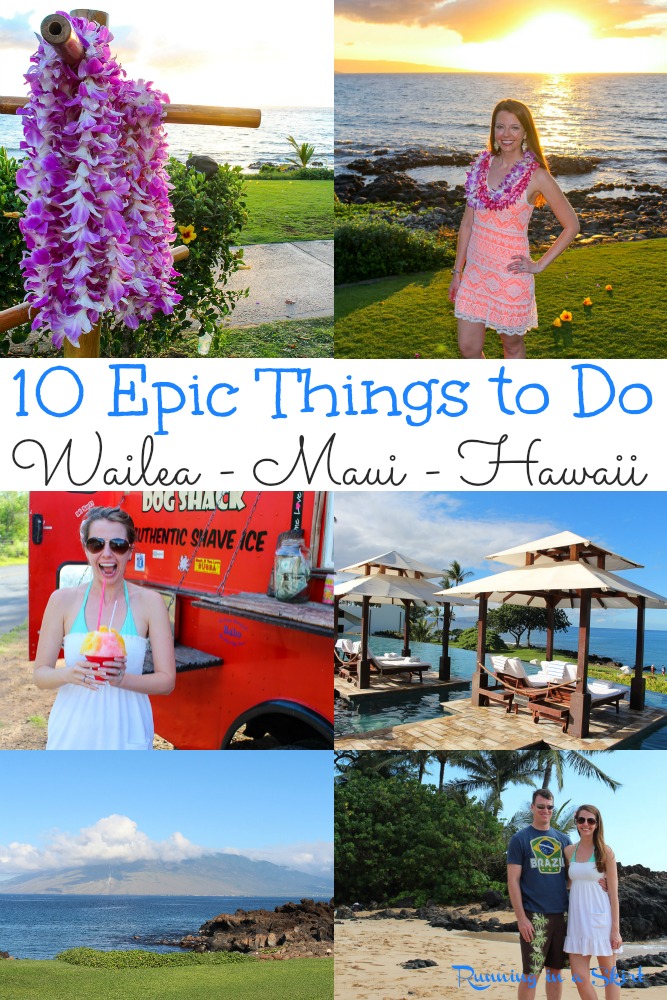 I received the luau and reduced upgrade rates at The Wailea Beach Marriott Resort & Spa in exchange for this post. This post also contains affiliate links. As always, all opinions are my own and I only write about things I love!
Your turn!
What would you do first?