Go off the beaten path in Maui with this unique best Maui hike through a lava field to a secluded black sand beach.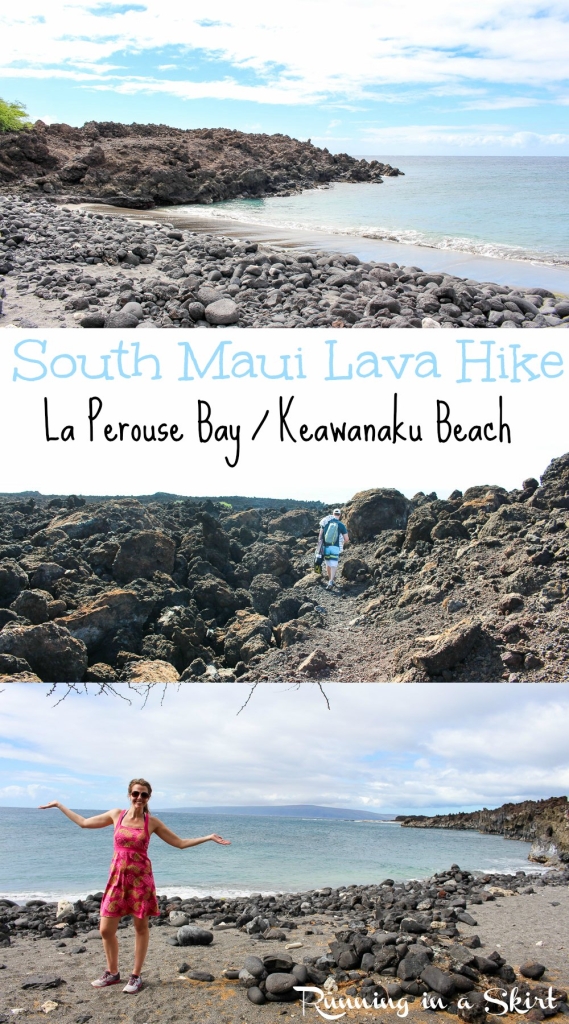 Hi friends!
Did I get you with the title of this one? Yup! I hiked through an old lava field on my trip to Maui last month. I know I've been a little Hawaii heavy lately on the blog, but I thought this was the perfect post for my fitness related Wednesday post. I hope you enjoy these posts as much as I enjoy putting them together.
Since this was my third trip to Maui, I was looking for some more off the beaten path things to do. I consulted my trusted Maui Revealed book <--- I highly suggest buying this if you are going (amazon affiliate link) and found a hike on the south side of the island near where we were staying in Wailea.
Looking for something else adventurous? Check out this RAFT Snorkeling Tour to Molokini!
Before we get to the hike though... indulge me with a little food love... (shown by my love..)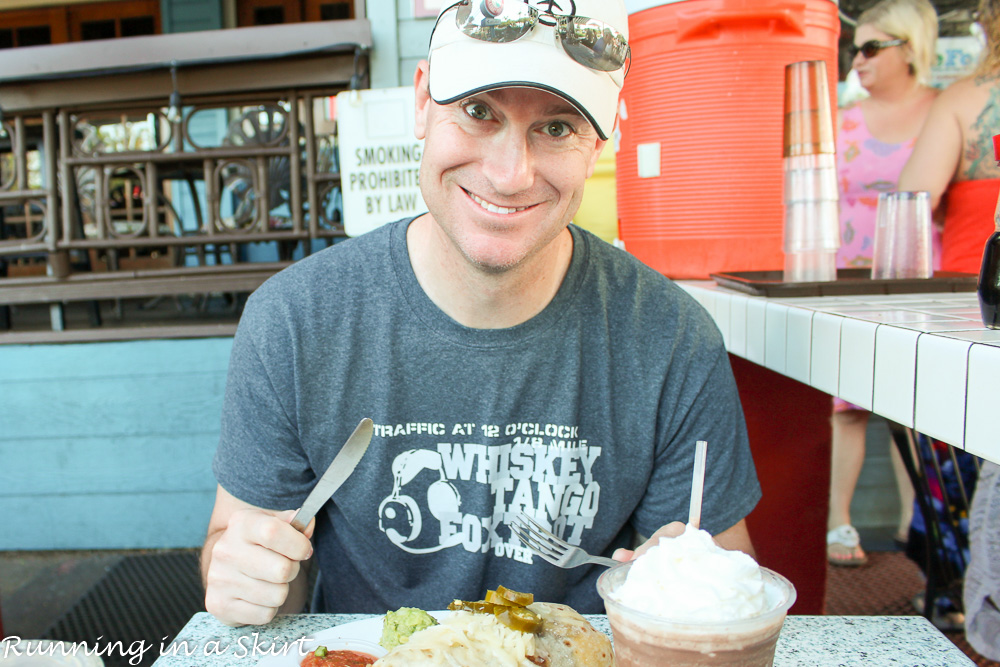 The Hubs and I decided to fuel for the hike with our favorite breakfast from Kihei Cafe.
The most amazing breakfast burrito ever.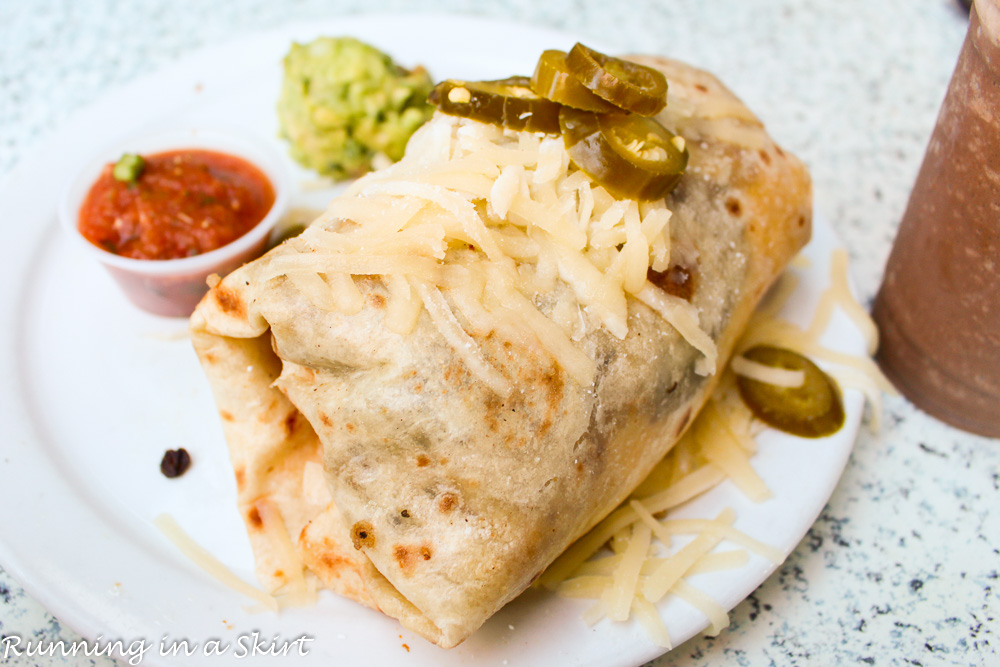 And the most amazing Banana Macadamia Nut French Toast ever.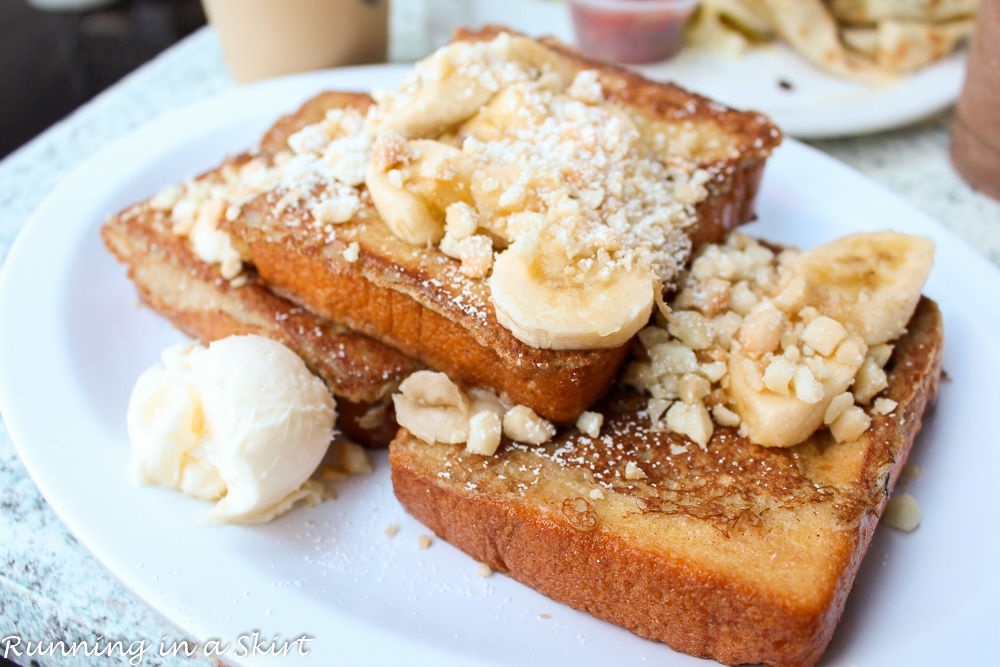 I dream about that meal.
But I digress. Back to the lava hike.
We arrived at La Perouse Bay by mid-morning. This is as far as cars can go in south Maui. Maui Revealed suggests going earlier in the day, but it was the best we could do. That breakfast was unavoidable 🙂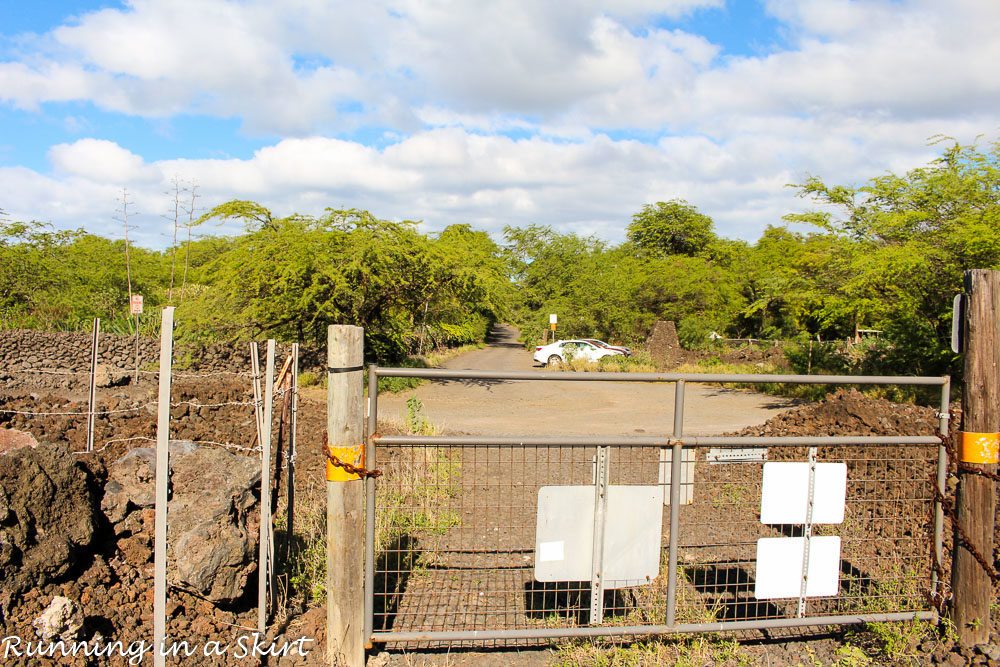 We explore the La Perouse Bay area as we start along the hiking path.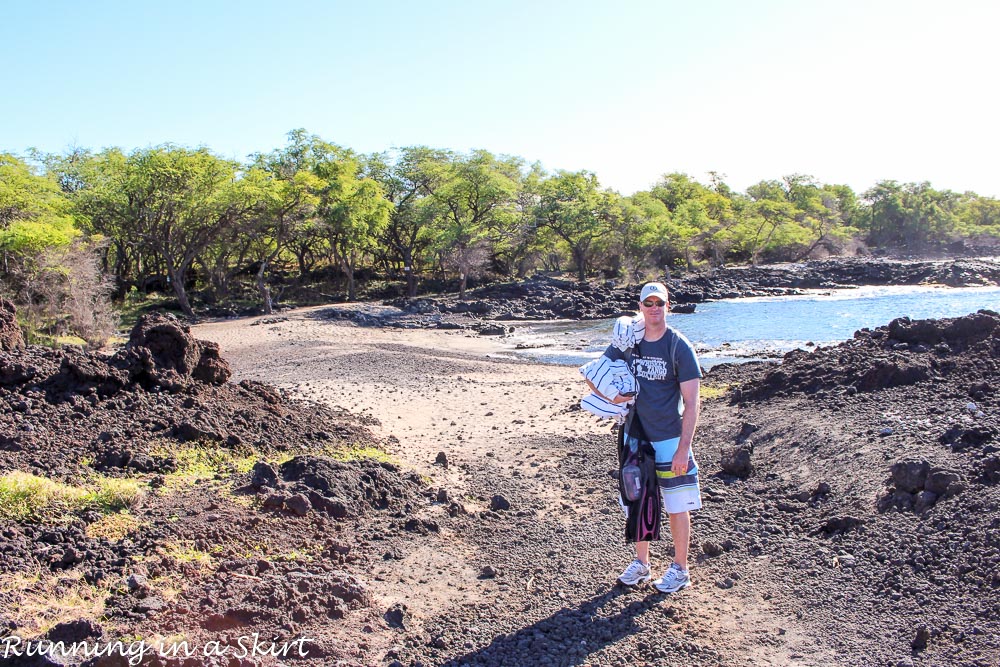 I loved the way beautiful flowers even grow out of the harsh lava.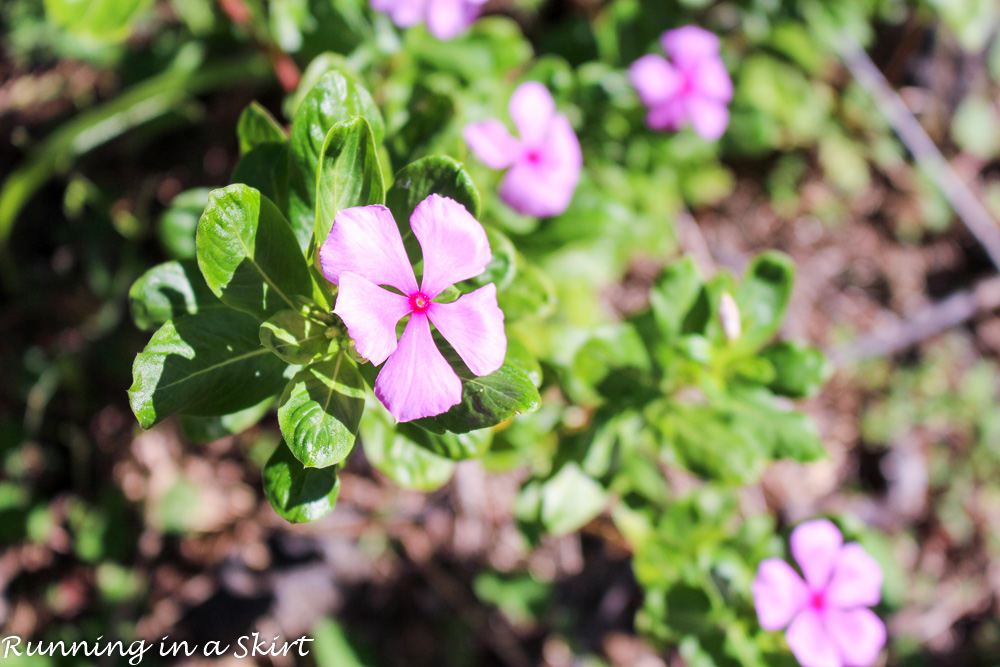 The views are incredible and La Perouse Bay is so pretty. The contrast between the lava and blue skies is remarkable.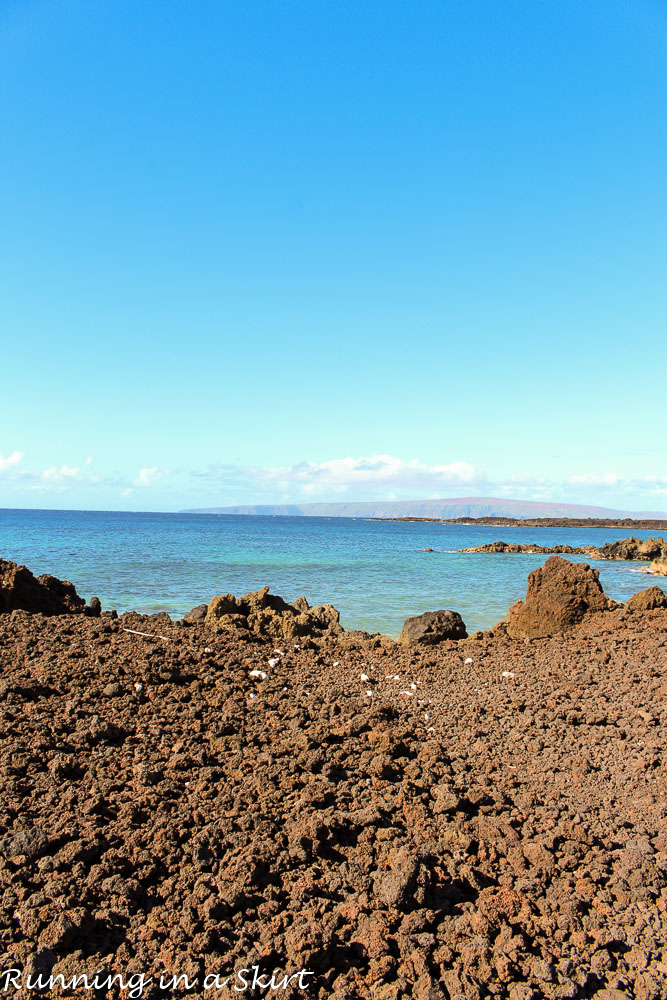 We pass by beach after beach, but know the hard part of the hike is ahead of us so we keep walking.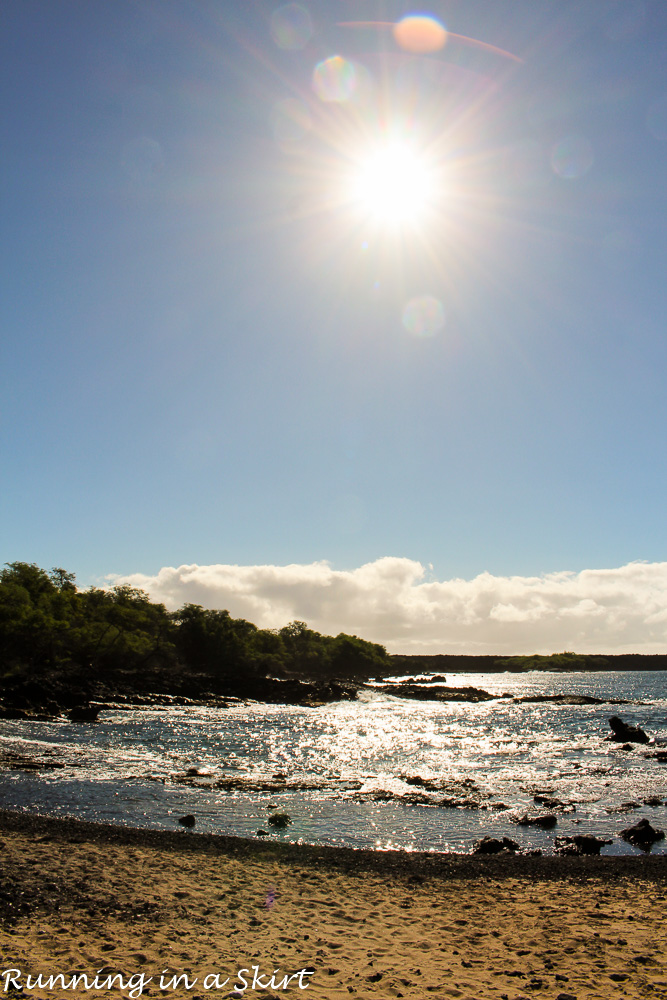 The path is packed gravel and is pretty easy through La Perouse Bay.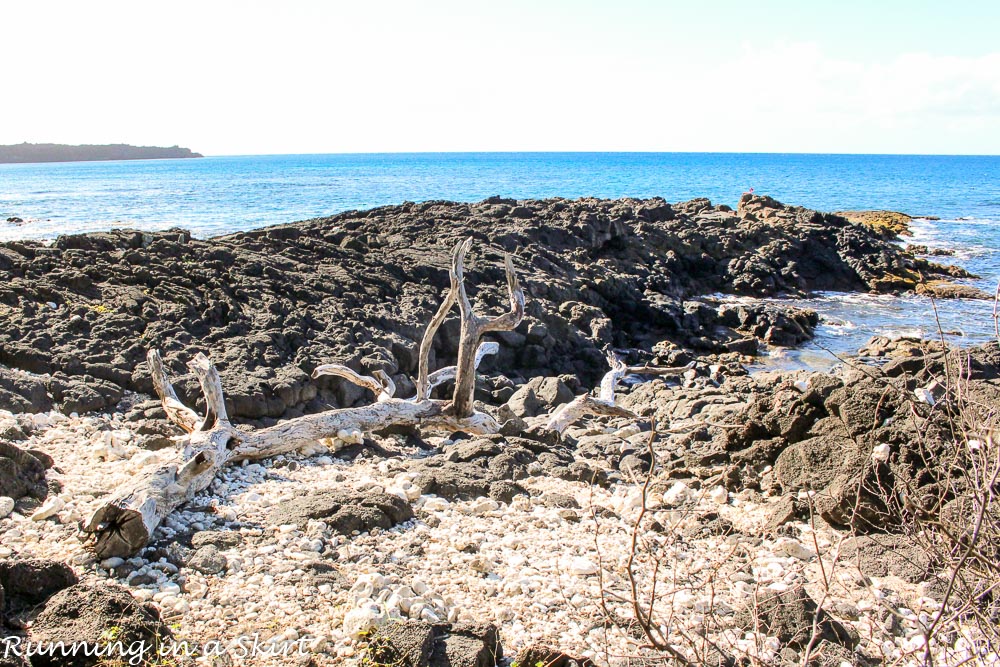 Eventually we reach a 500 year old lava field, which in geological terms is relatively new. The Hoappili Trail or Kings Highway was created in the early 1800's to get from one side of it to another.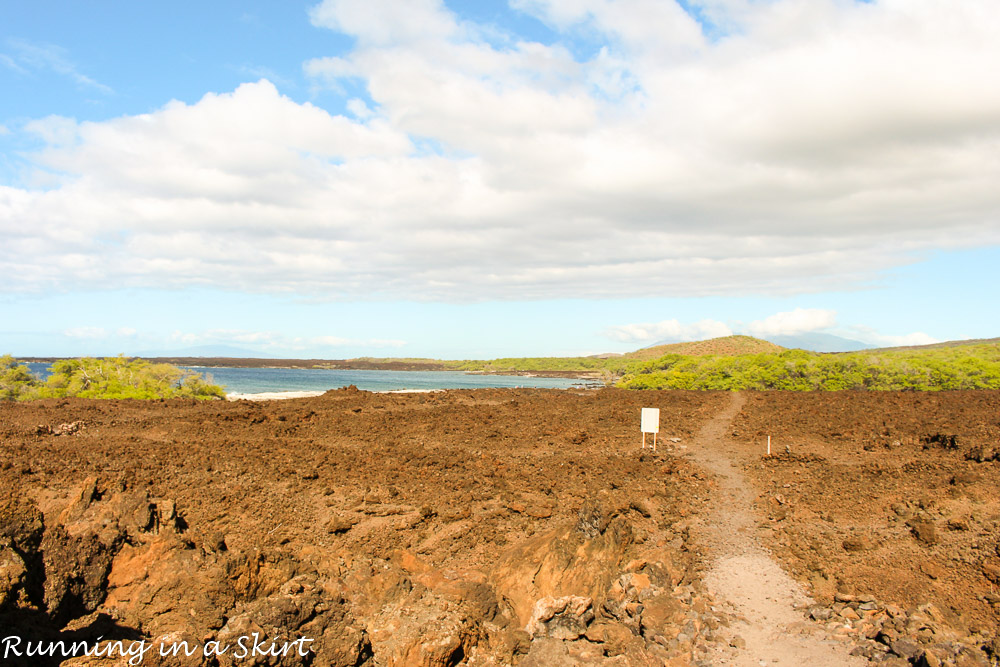 Yes! Here is where I hike the lava field!
Notice how rough and ragged the lava is even on the trail. It is obnoxious and hurts your feet even with good shoes! It's a wonder I didn't hurt my ankles. Apparently the Hawaiians used to walk this trail barefoot. Can you even imagine?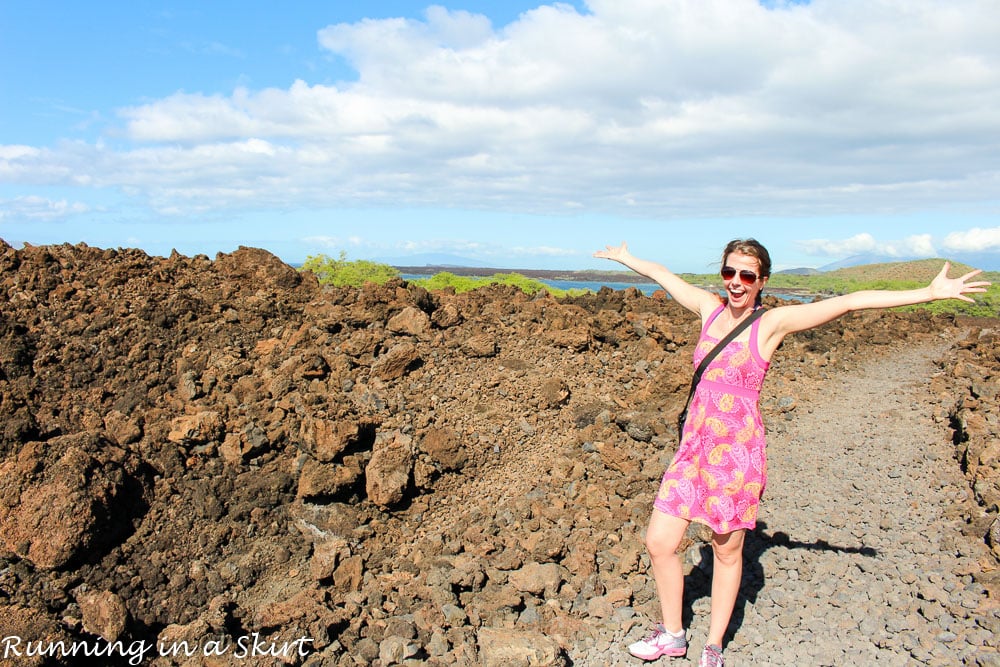 The hike is 2 miles one way, hot and looks like this for a long way. Just when you think you must be there, you realize you haven't even gone halfway. The footing slows you down and is quite the ankle turner.
The winds howl across this part of the island.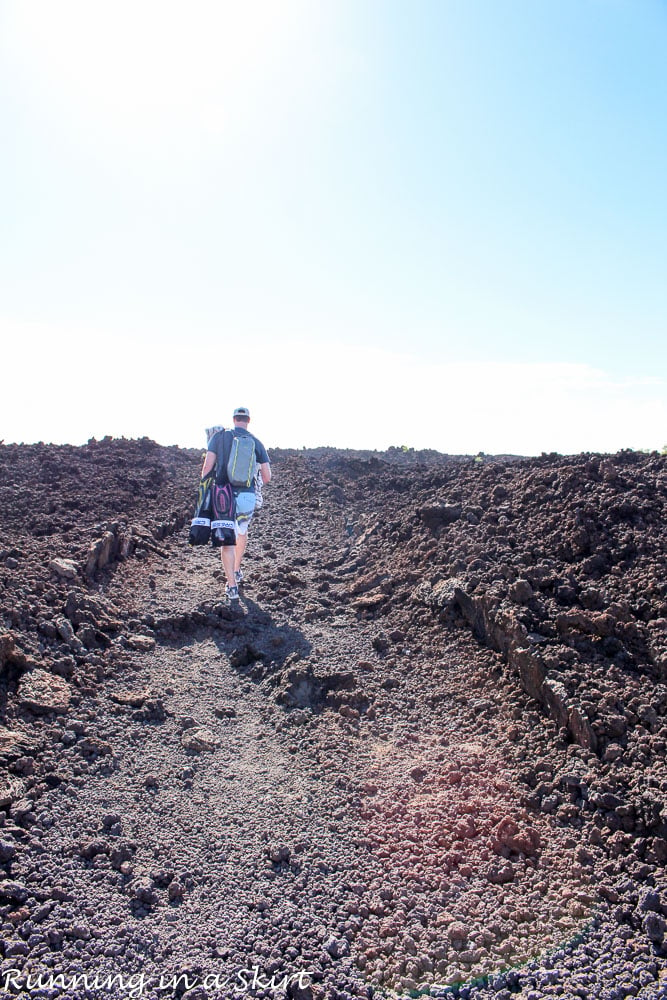 But, look at these sights. We didn't see anyone else on the trail and had this all to ourselves.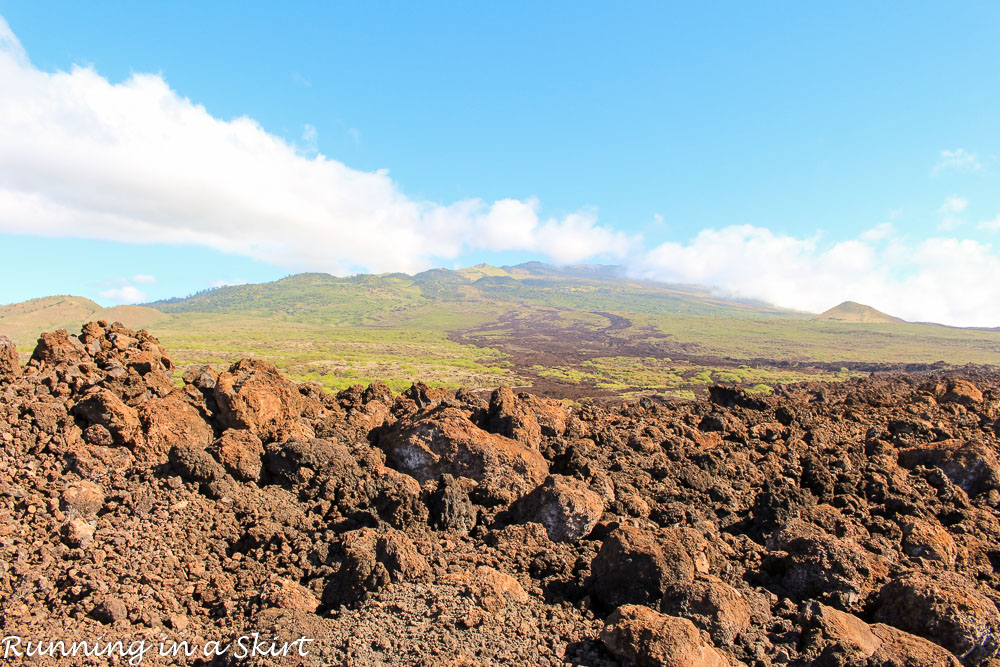 It literally felt like we were at the end of world! Such a sobering experience. I started to get worried about being in such a remote area, but then Hubs cell phone rang! It was a restaurant confirming our dinner reservations. So at least I knew if there was a real emergency we could call for help.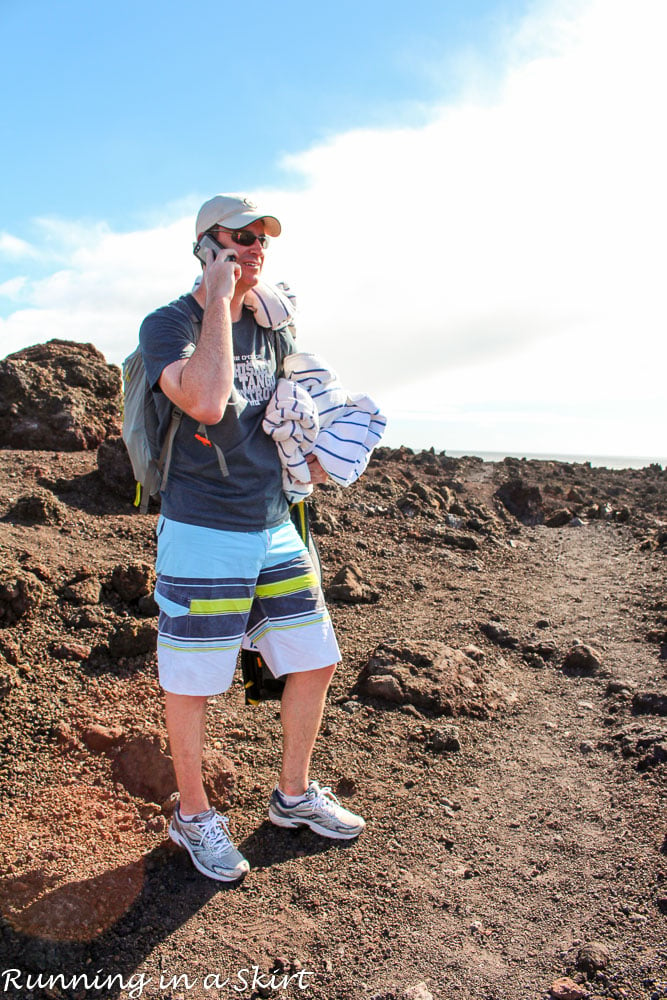 We walked about two miles and finally saw the tiny beach below. We had to crawl around some questionable looking rocks and down a small drop off. It is not for the faint of heart! The trail was very hard to follow around the beach and there were many huge boulders to maneuver.
And finally we arrive to Keawanaku Beach!
It's soft blue waters almost look ill-fitting next to the harsh brown and black lava.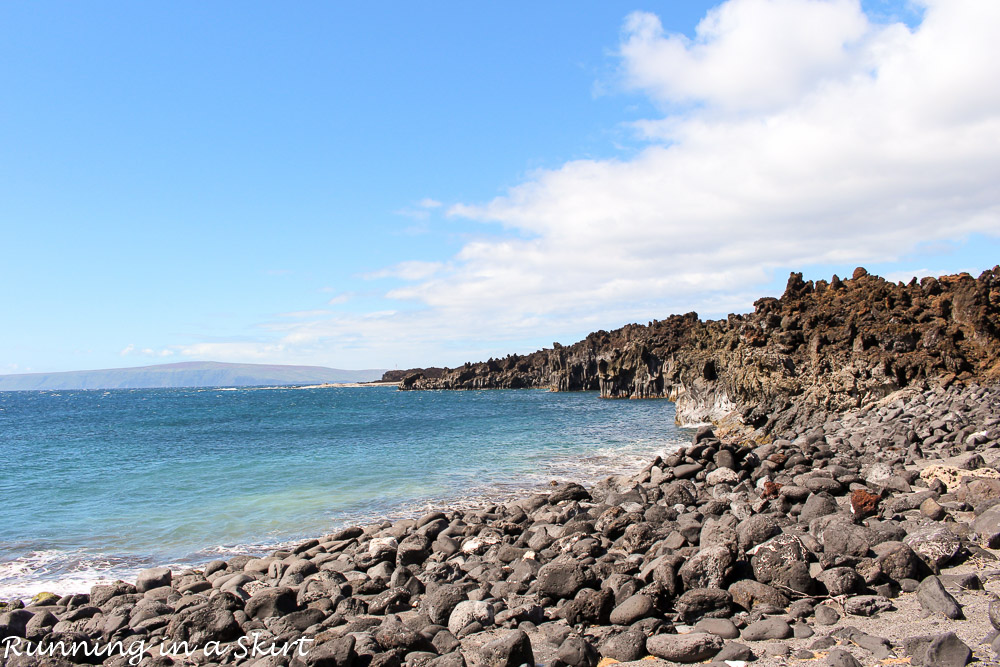 This hike wasn't that long, but with the un-even lava footing, it was one of the harder ones I've ever done.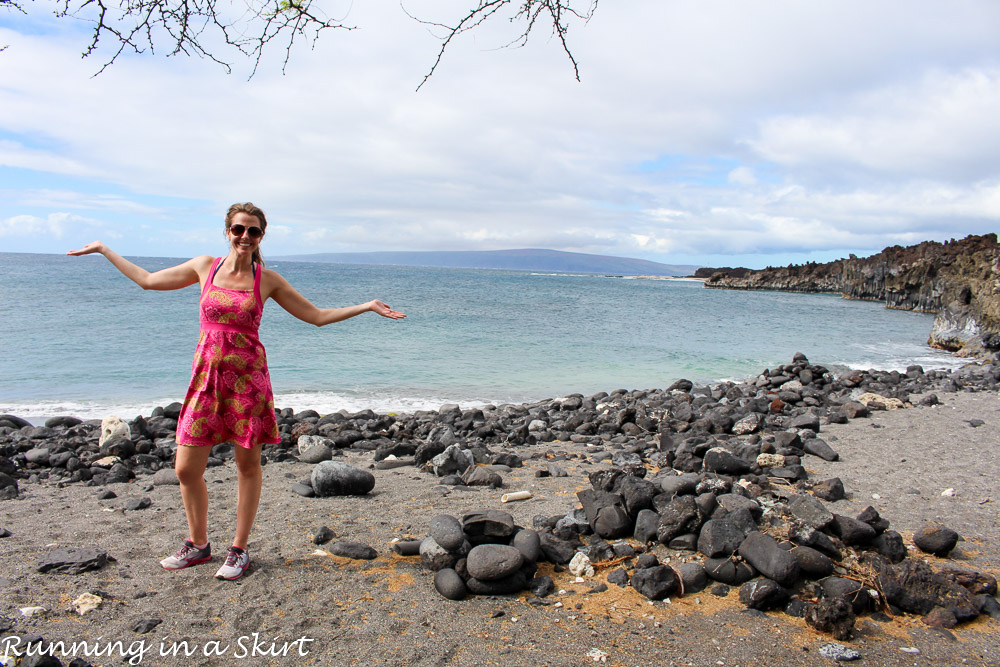 We took some time and enjoyed the beach. The water was relatively calm and the bay is protected from the howling winds. We snorkeled and saw some great fish especially on the left side of the beach.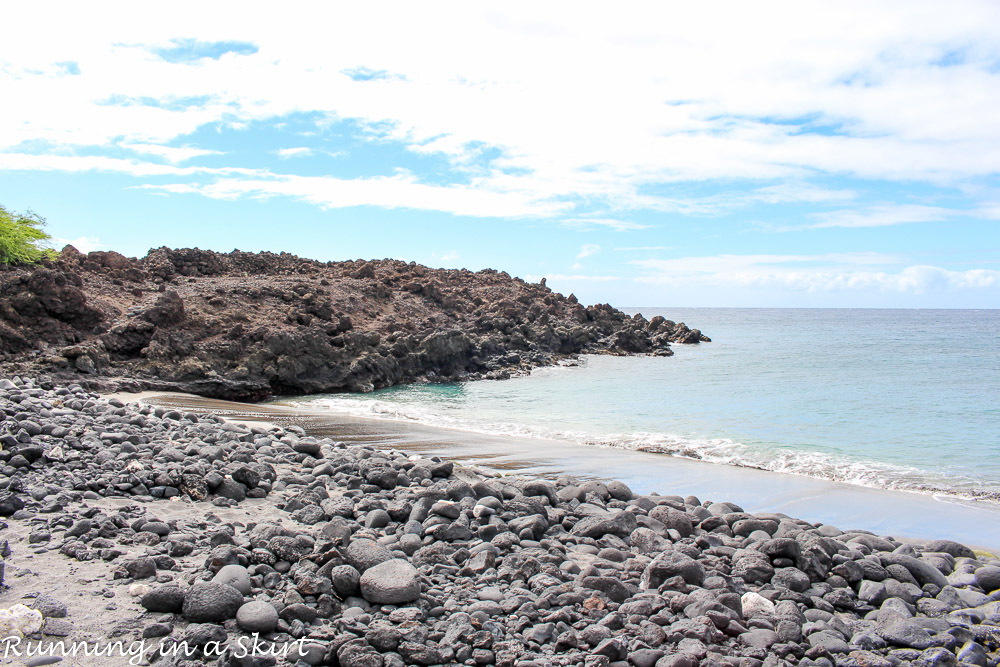 There were very few signs of life other than these beach chairs made of smoothed lava rocks.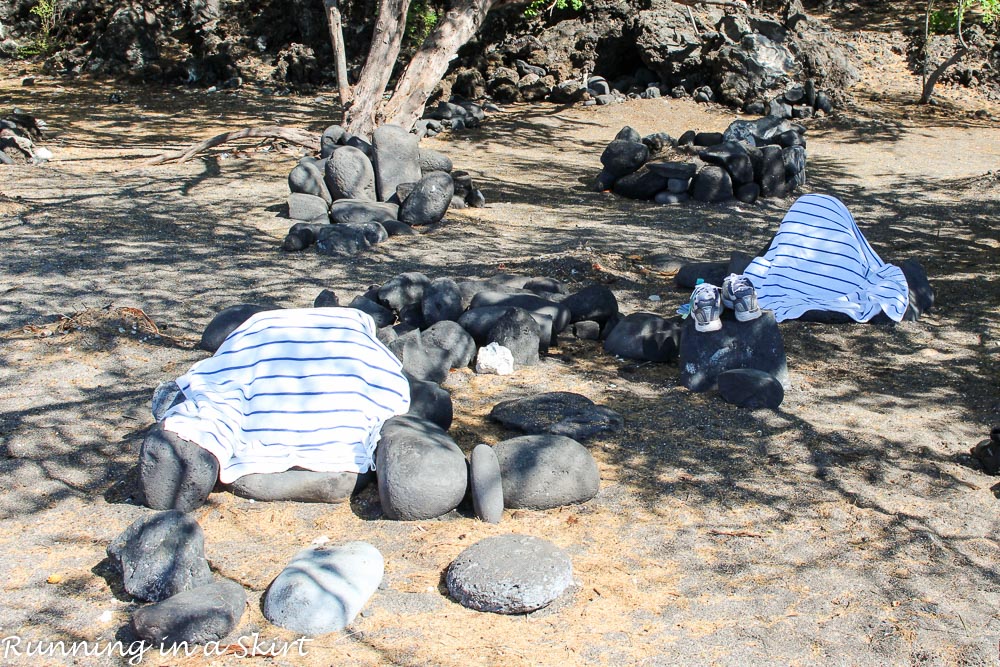 We enjoyed the shade tree and took in the views for a few hours.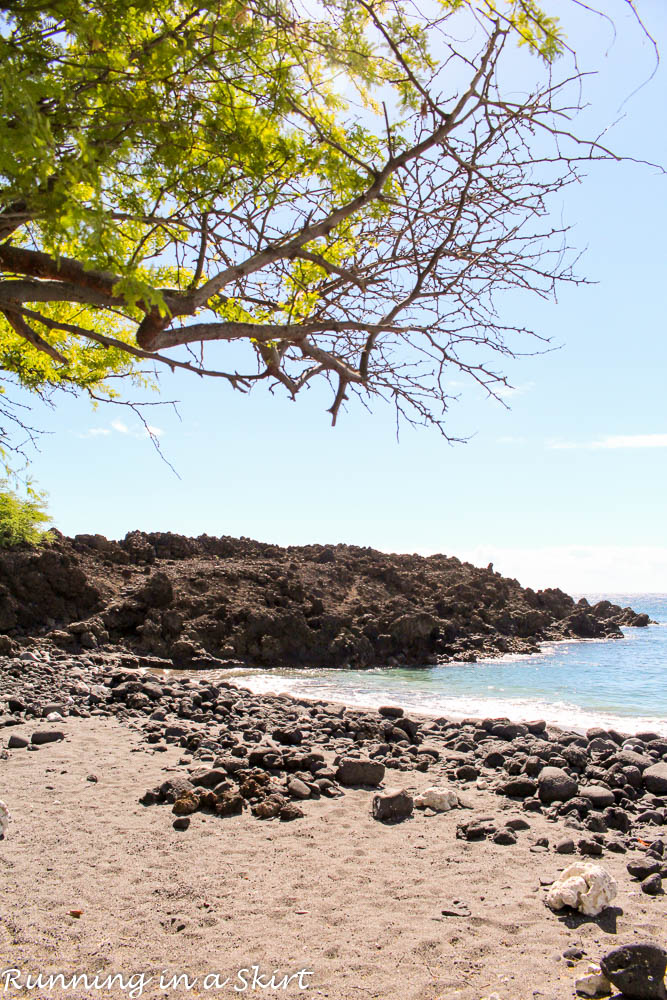 We eventually decided to start our hike back and leave the gorgeous beach!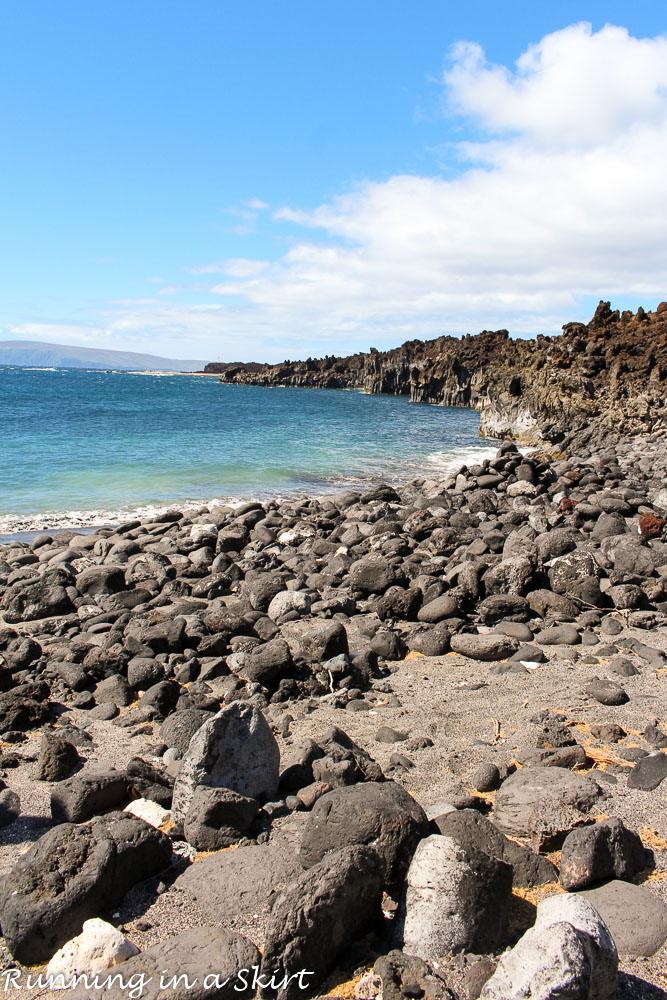 The hike back was a little more challenging because we struggled to find the right trail. But eventually, we got going in the right direction!
This is why I love Hawaii! I've been three times and still discover amazing and unique experiences every time. It is truly a magical place! And where else can you come home with a hiking story involving lava, black sand beaches, snorkeling, AND views!
Want more Hawaii?
Also, check out these fun tours of Maui where all the legwork is done for you!
Your turn!
What's the craziest hike you've ever done?
Where is your favorite vacation spot?