This post is sponsored by 80 Fresh. As always, I only write about products and companies I believe in and all opinions are my own. I truly appreciate your support of these posts and Running in a Skirt.
Take the prep-work and guess-work out of eating healthy at home with 80 Fresh! Read on for a giveaway to try these fresh, healthy meals for free.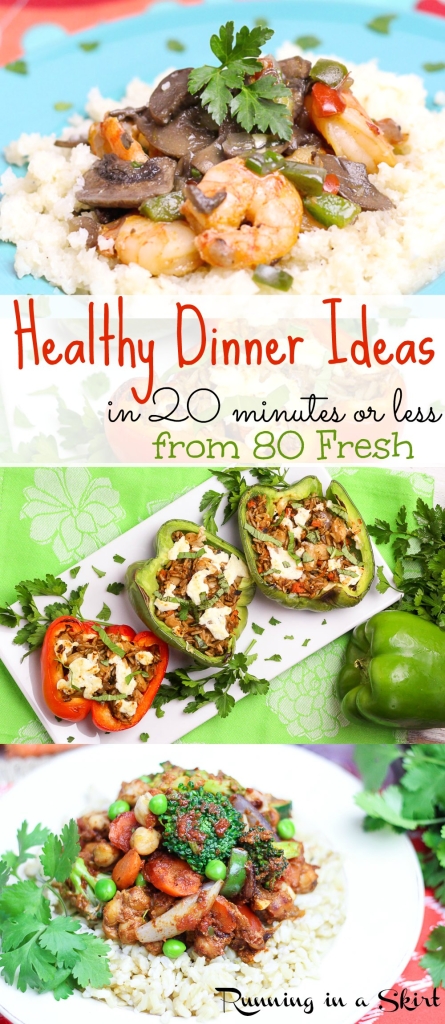 Hello! Hello!
Let's get real. We all love eating healthy, but sometimes the time and prep-work involved in creating fresh meals at home is hard.
You have to meal plan, find recipes, make a grocery list, go to the grocery store, unload the groceries and put them away. And that's not even counting the actual cooking time at all. In this crazy day in age, it is hard to make time for everything.
What if I told you, you could have healthy dinners at home with absolutely NO prep work or shopping. What if I added that all your healthy, home cooked meals would be on the table in 20 minutes or less.
I'm talking about meals like Shrimp & Cauliflower Grits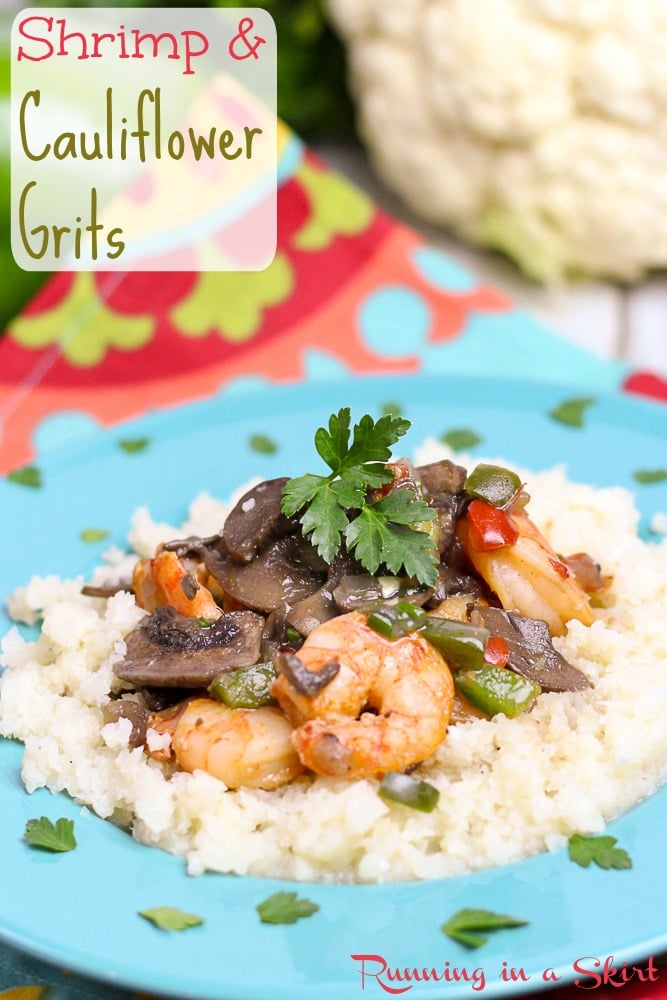 Spicy Indian-based Tikka Masala with Brown Basmati Rice....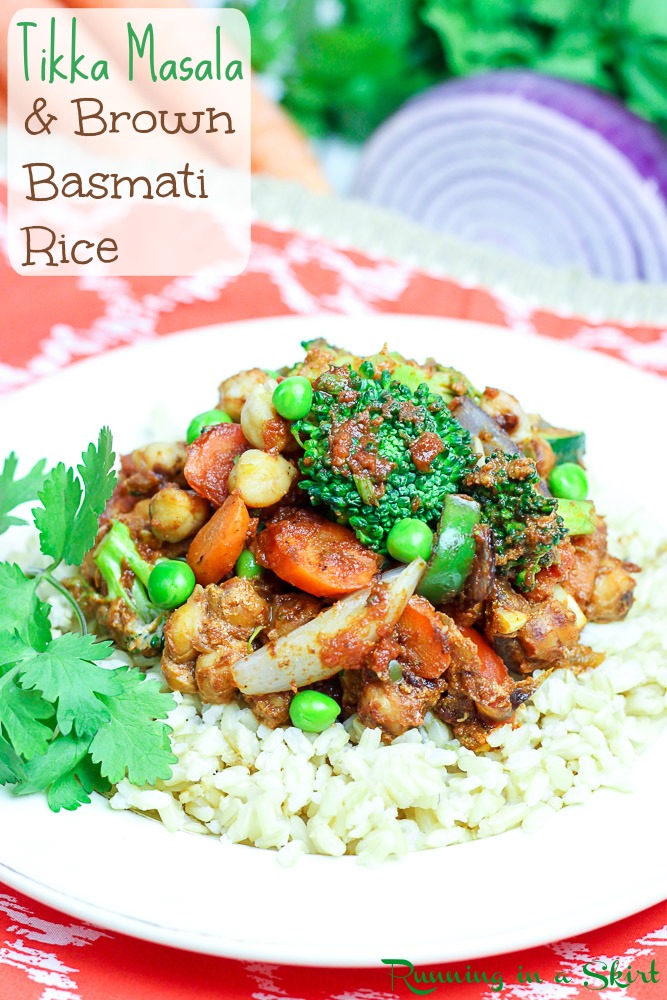 And hearty Easy Vegetarian Stuffed Bell Peppers with goat cheese...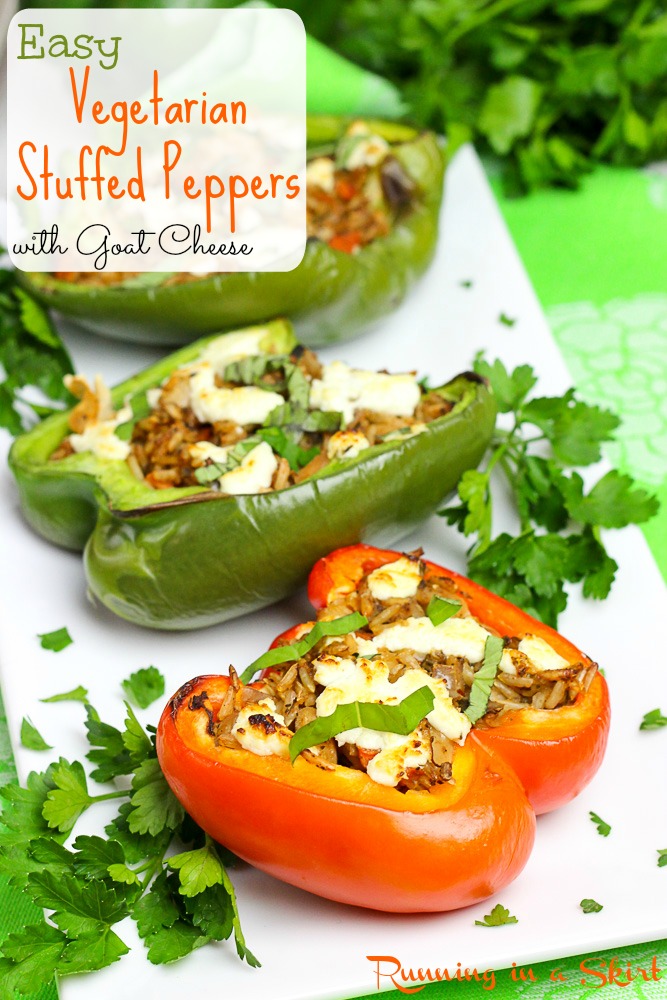 For the meat eaters, dishes range from Apple Balsamic Glazed Meatloaf, Steak with Chimichurri Sauce, Deconstructed Chicken Pot Pie and Tacos Al Pastor.
Intrigued?
I recently learned about a new startup based out of North Carolina called 80 Fresh. A group of personal trainers wanted to help their clients beyond the gym. We all know you can only go so far with your fitness goals with exercise alone. What you eat plays a huge roll in how your clothes fit, how you feel and perform.
The name 80 Fresh is based off of the 80/20 rule, which states you can reasonably expect to reach your health or fitness goals as long as you eat healthy 80% of the time. They want to help you with the 80%! This is exactly how I strive to eat, so I was instantly interested in learning more.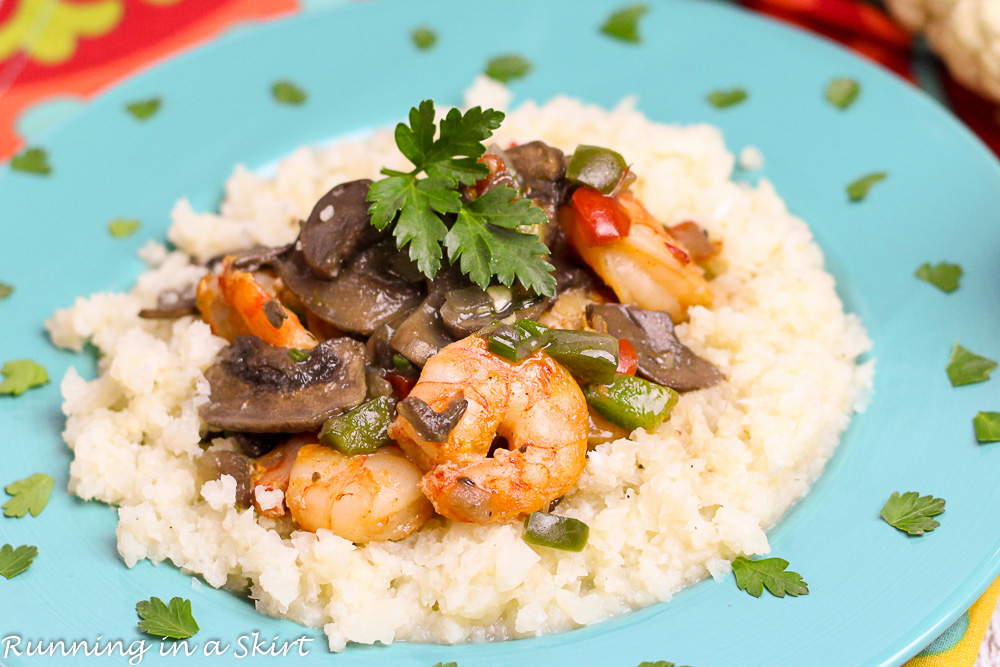 80 Fresh recipes are developed by a chef and dietitian. The meals aren't "diet" food, just healthy, well rounded, flavor-packed meals that anyone will enjoy.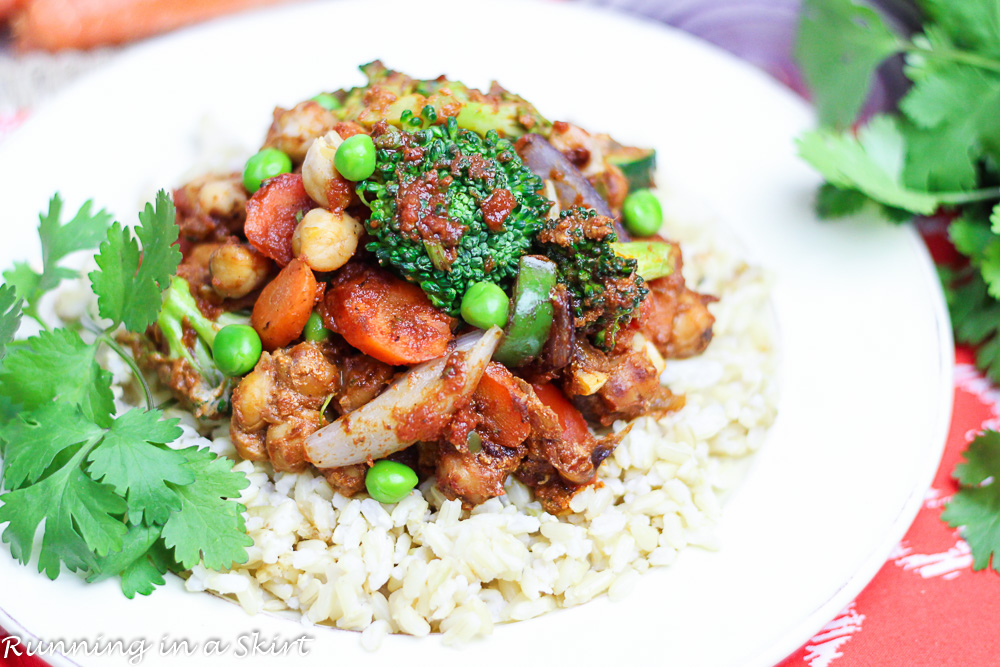 The meals arrive to your house like this. They are clearly labeled with an easy recipe card.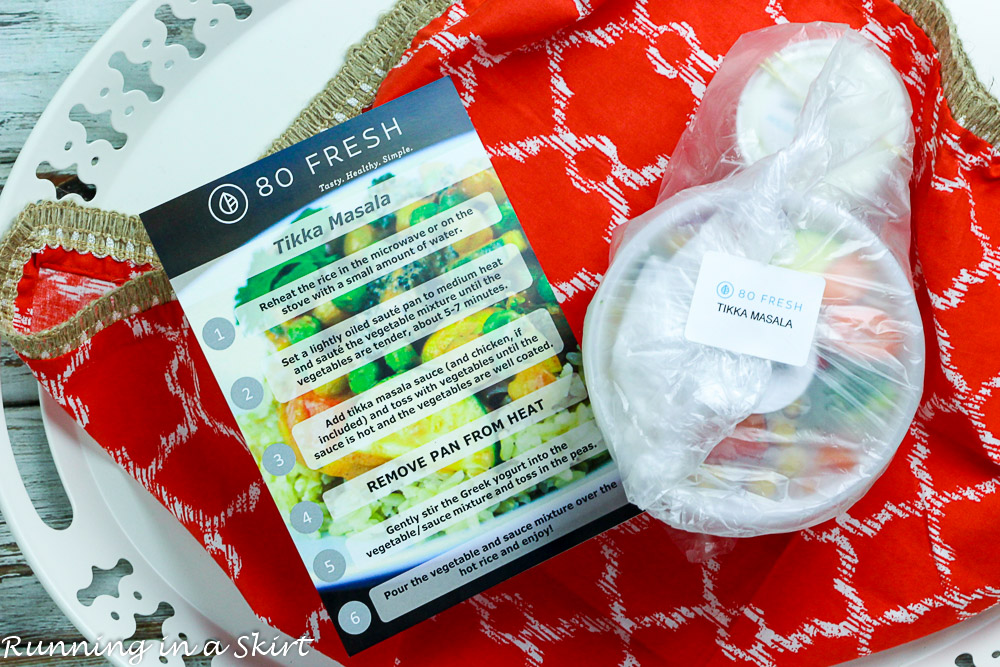 The best part about it is how easy it is to prepare these meals. It is kind of a cross between a company that sends a box of entirely raw, un-chopped ingredients and a frozen meal delivery service. 80 Fresh is completely fresh, but any hard prep-work is already done for you.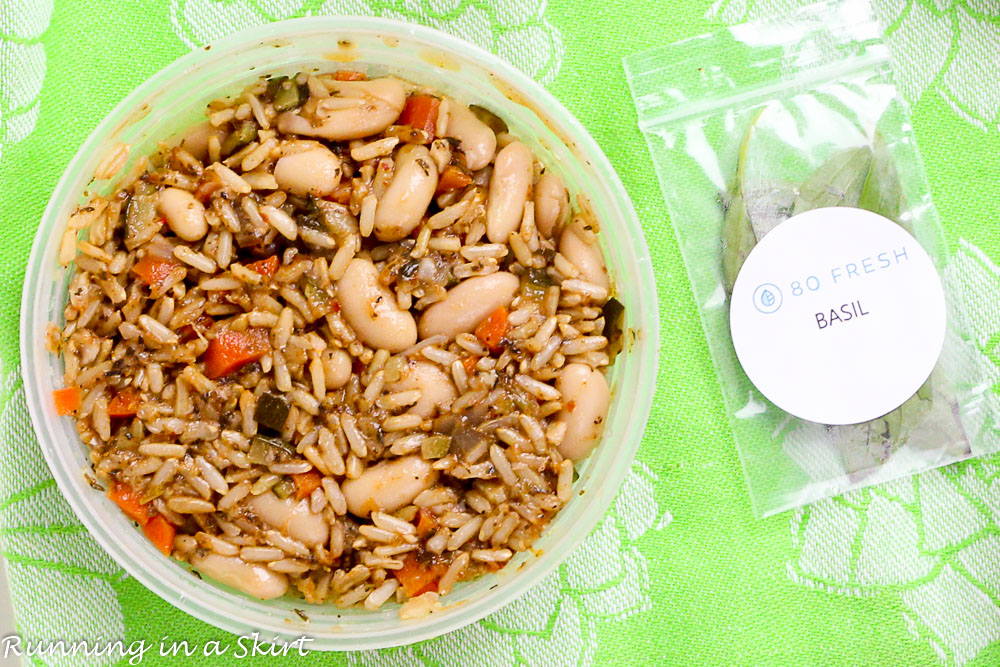 The meats are already marinated, the vegetables are chopped and sauces are made.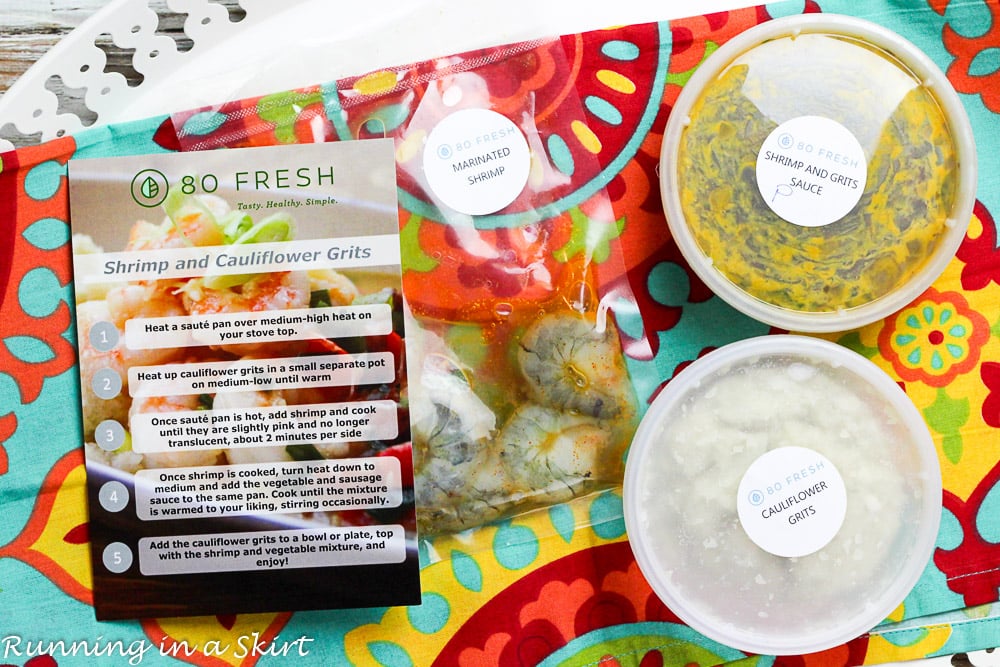 You even get nutritional facts for each meal, so you know what you are eating.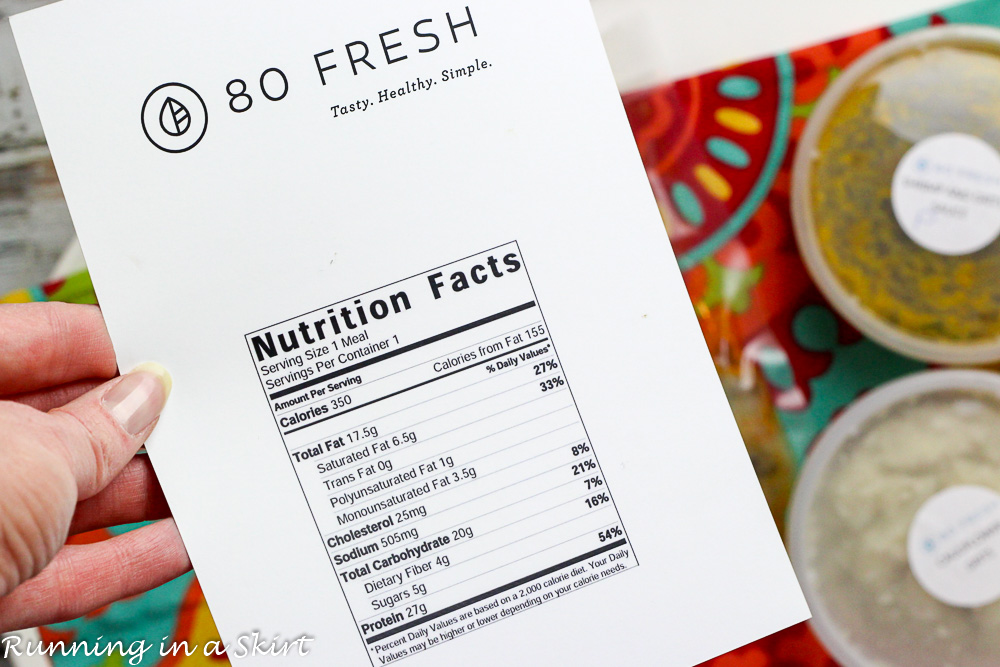 The fresh ingredients look amazing and are perfectly portioned.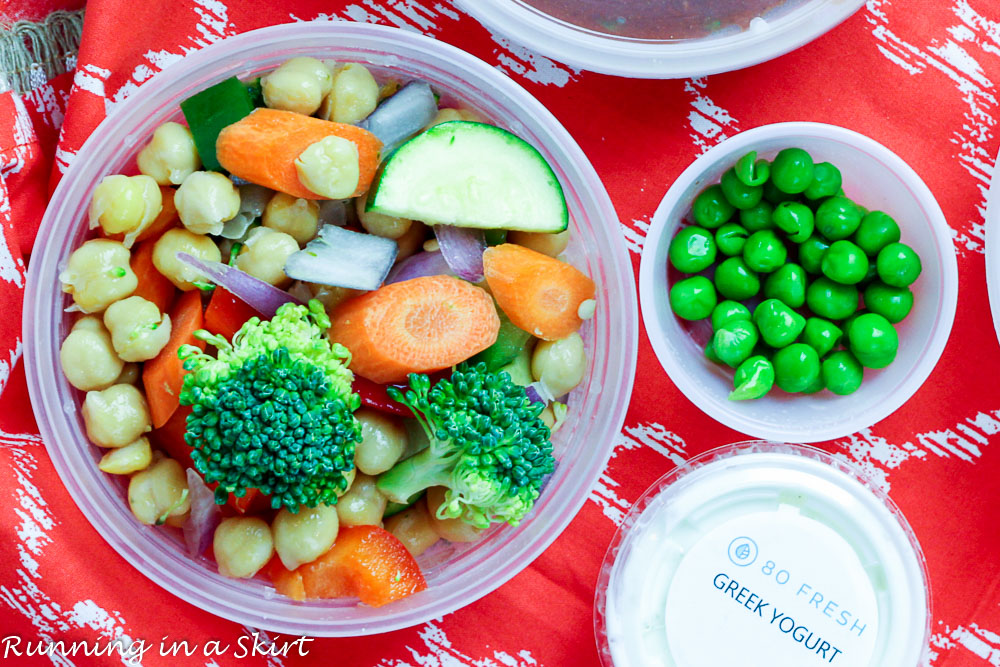 I've prepared three of the meals and the most complicated thing I did was saute these already marinated shrimp.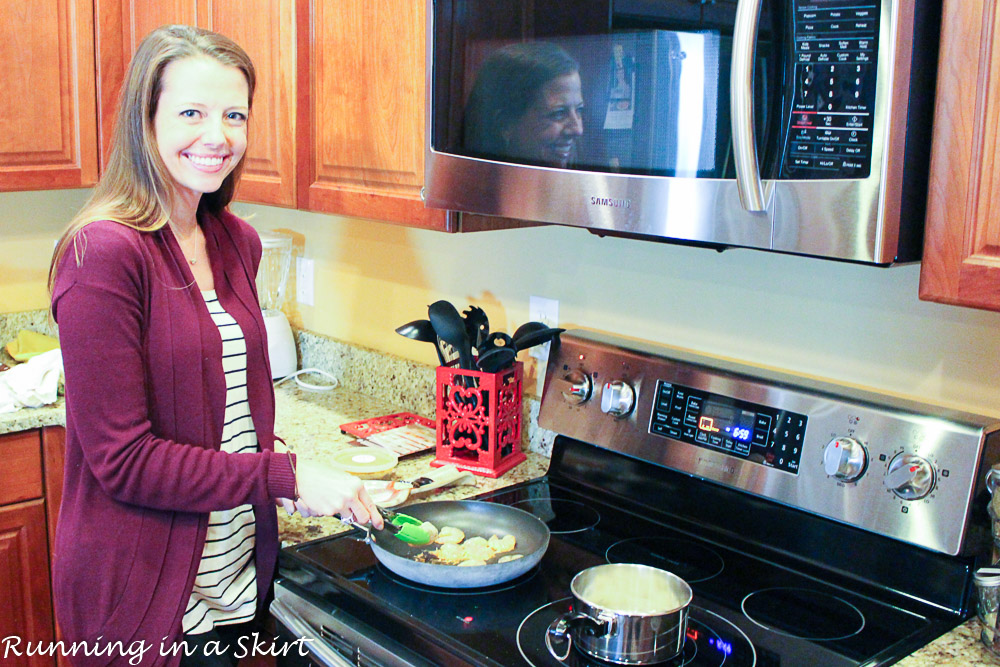 Same thing with these veggies!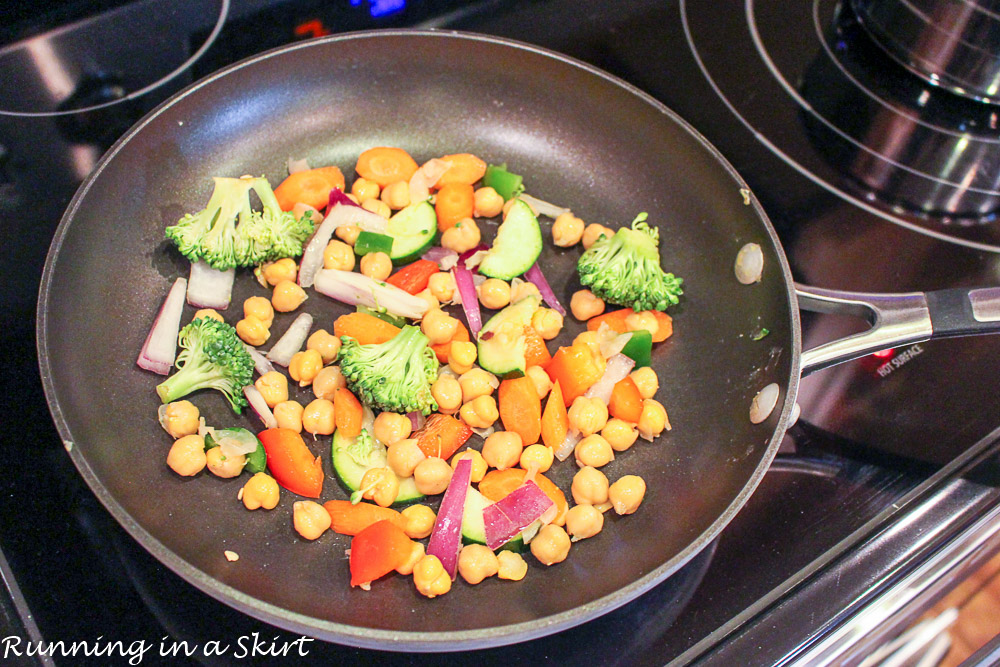 The stuffed mushrooms arrived like this...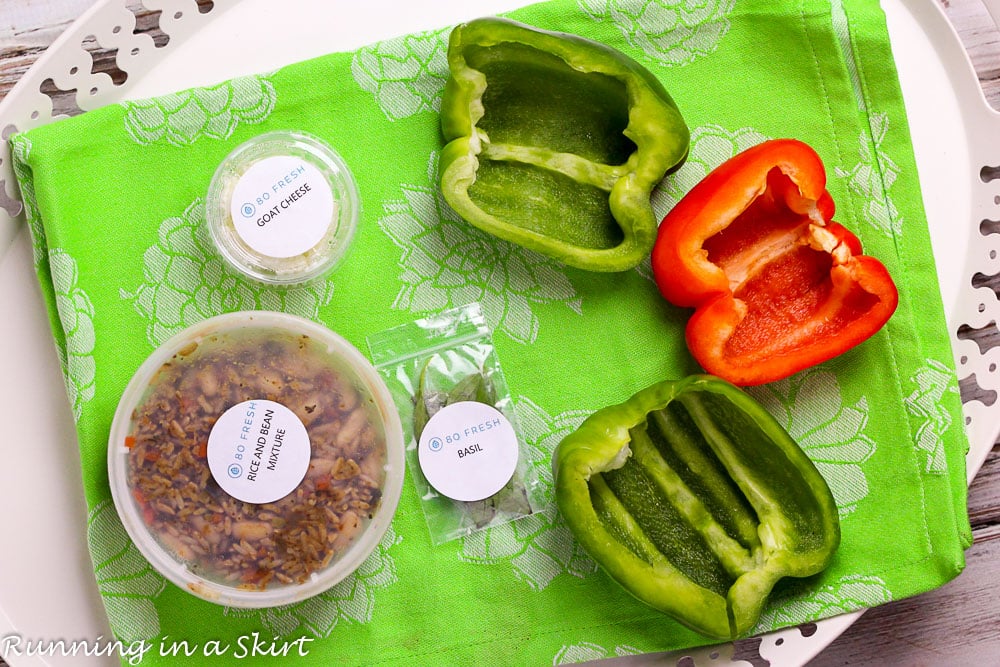 ... and all I had to do was assemble them on a foil lined cookie sheet. There wasn't even any clean up. The most mess I had was one saute pan and a small pot.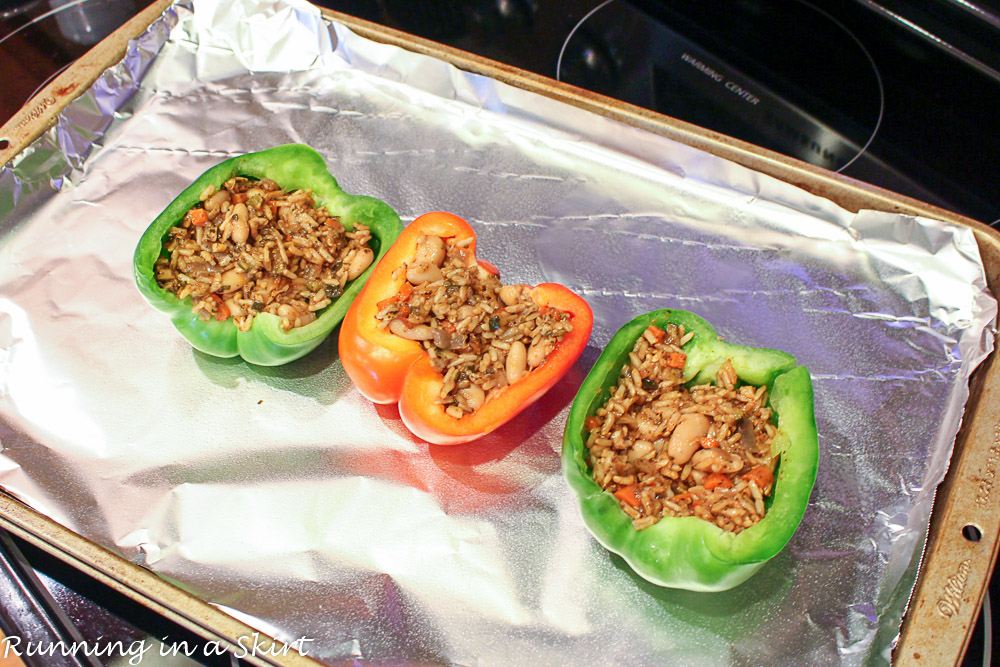 The end result is a scrumptious, flavor packed meal that literally look me less than 20 minutes to make.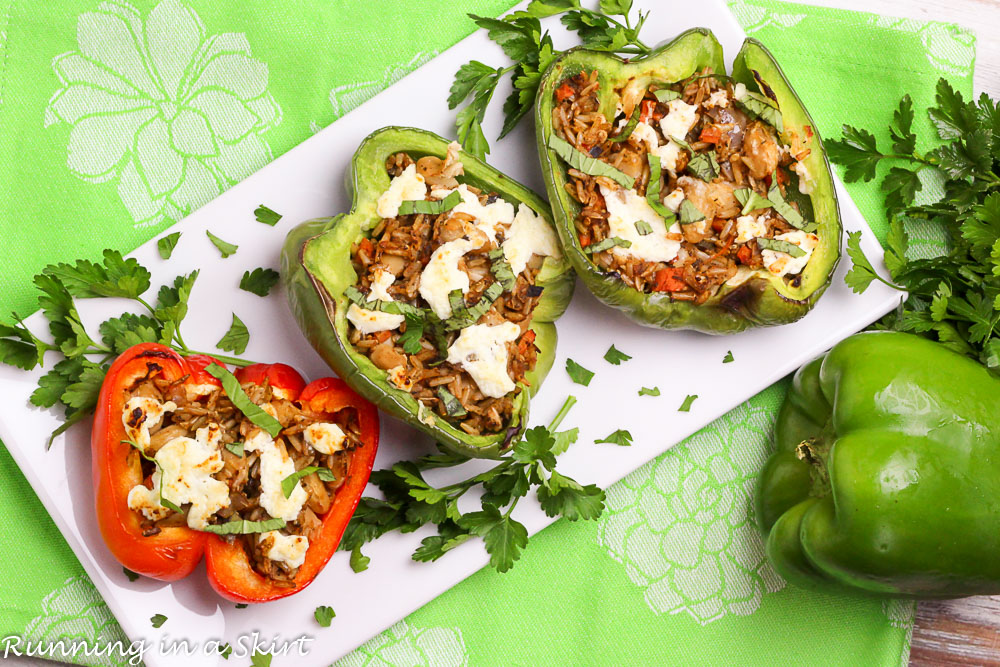 I love cooking and developing recipes on my own, but sometimes it is nice to have someone do all of the hard work for you!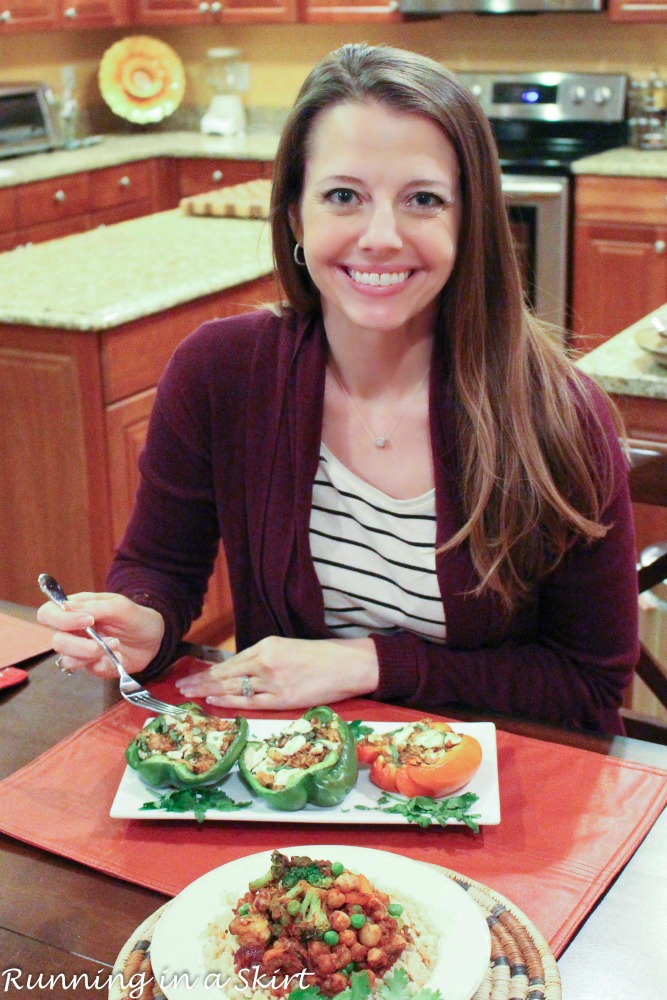 Another feature I really like about 80 Fresh is it is sold in different size portions. If you are single, you can order an individual portion. So many meal delivery services don't have this option. I used to really struggle with cooking at home when I was single because it can seem ridiculous to cook a big meal just for yourself. You either end up eating the same thing as leftovers over and over again, or you waste food. I ate way to many yucky frozen meals when I was younger and I would have loved to have had this option.
It's not just for singles though! A couple can order two individual portions or a family can order the family size (2 adults, 2 children.) If you and your other half, like different kinds of meals you can also accommodate those tastes. 80 Fresh allows anyone to cook at home with ease.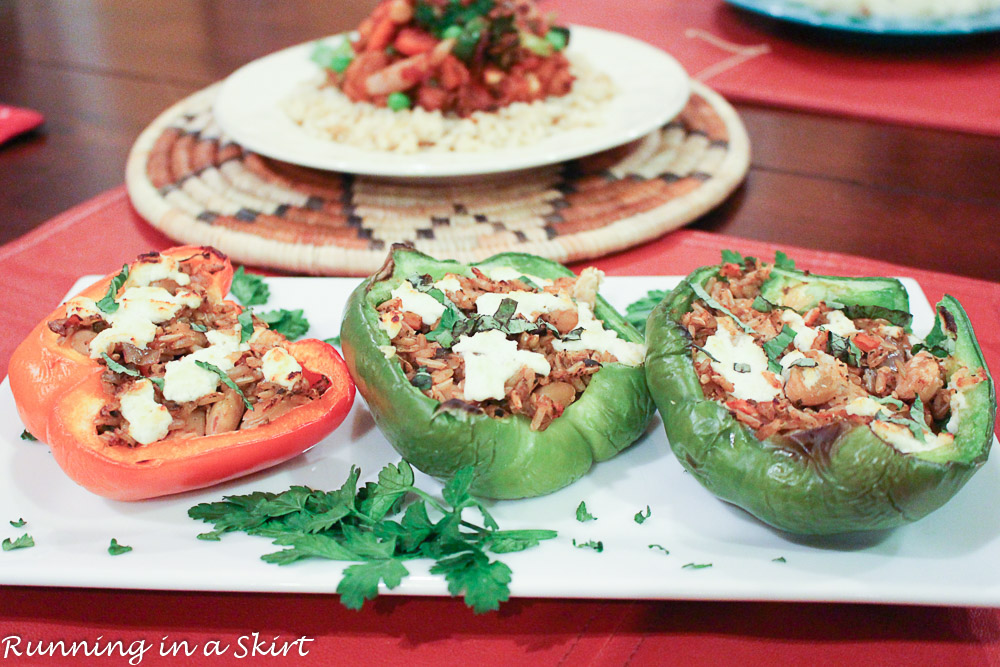 80 Fresh shops locally as much as possible and works with smaller farms. All their meat is antibiotic and hormone free. This is real quality food.
You can order the meals individually or sign up for a monthly subscription plan that you pay for upfront (at a discount per meal.) You can even take all the guess work out of it and simply pick the number of meals you like a week and your food preferences. 80 Fresh will send you an e-mail Monday with your meals for the week. If you like them, you do nothing, if you want to change your order you have until Wednesday to tweak your choices.
Right now they have a special on a Meal Starter Package that you don't want to miss!
Now for the fun part! 80 Fresh has graciously offered to send one Running in a Skirt reader four free 80 Fresh meals! If you are single, that's four nights of healthy meals, and if you are a couple that is two nights of healthy meals. You can pick out which meals you like and have them sent directly to your door. I am stoked to share this generous package with you.
And even if you don't win, there is a Running in a Skirt exclusive coupon code to get 20% off your first order! Just enter SKIRT when you check out. If you are interested in a subscription, you can also get your first week FREE if you sign up for a subscription (two week minimum commitment) using the coupon code FREEWEEK (expires this week.)
For the giveaway, fill out the Rafflecopter below. The contest will run until Tuesday March 8th and I will announce the winner Friday March, 11th. The winner must live where 80 Fresh delivers.
a Rafflecopter giveaway

Don't forget you can win now by using my exclusive coupon code! Just enter SKIRT for 20% off when you place your first order.
Thanks for stopping by today! Come back tomorrow for trip back to Hawaii. I'm sharing more of my favorites from the Wailea area of Maui.
I'm linking up with: Fitness Friday, Thinking Out Loud Thursday, Wild Workout Wednesday, Fit and Fashionable Friday, Meatless Monday with Sarah and Deborah, Meatless Monday with Annmarie,Delicious Dish Tuesday, What's Cookin' Wednesday, Full Plate Thursday with Miz Helen, FoodFriDIY, Foodie Friday, and the Weekend Potluck. Thanks so much ladies for the link up parties!
Your turn!
Check out this weeks meal choices and let me know which two you'd like to try.