I'm officially kicking off summer with a perfect taste of the season! From perfect fresh fruit to grilled lemony shrimp, start here for all things foodie for summer.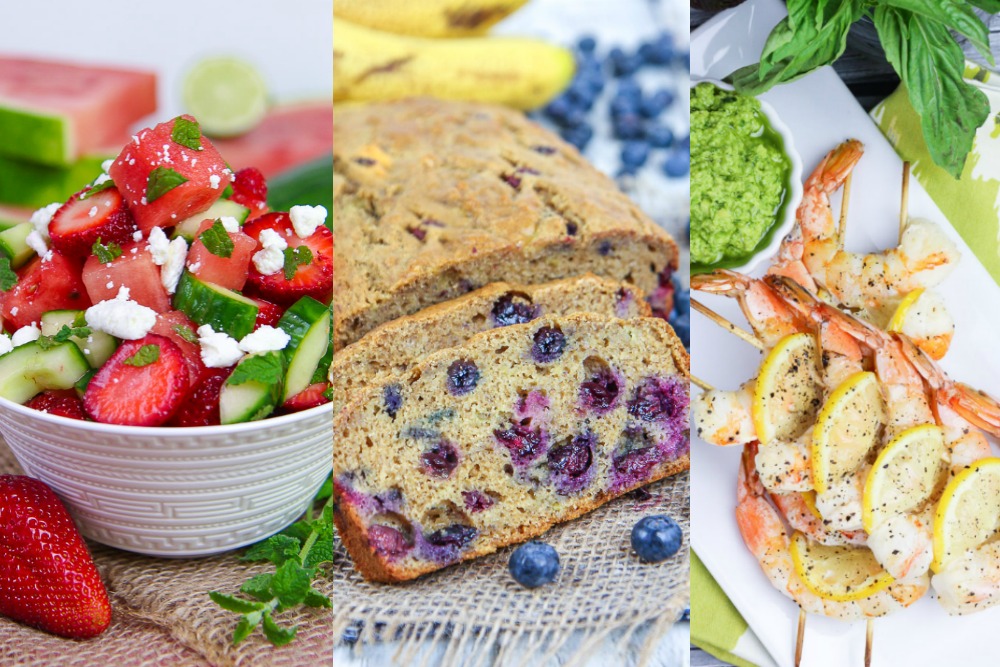 Hello!
Even if summer feels a bit different this year I can't help but embrace my favorite season. I love everything about hot, long days that lead into a warm evening sitting on the porch. I long for days at the pool and beach. I even love the food. Fresh fruit is my favorite and I can't get enough of it this time of year. These recipes celebrate everything about summer from plump blueberries, ripe watermelon and perfectly grilled shrimp.
If you are just joining me I like to start each month on the blog with a highlight of some of my favorite seasonal recipes. I pick only five to share because I feel like that's a number most of us can try to make without getting overwhelmed. Running in a Skirt is celebrating it's EIGHTH birthday this summer so there are lots of recipes to pick from! My goal is to help you out of your cooking rut!
So let's dive in. Happy cooking!
5 Summery Recipes to Make This June
This banana bread is perfection! It's a bit healthier, perfectly moist and dotted with plump and sweet blueberries.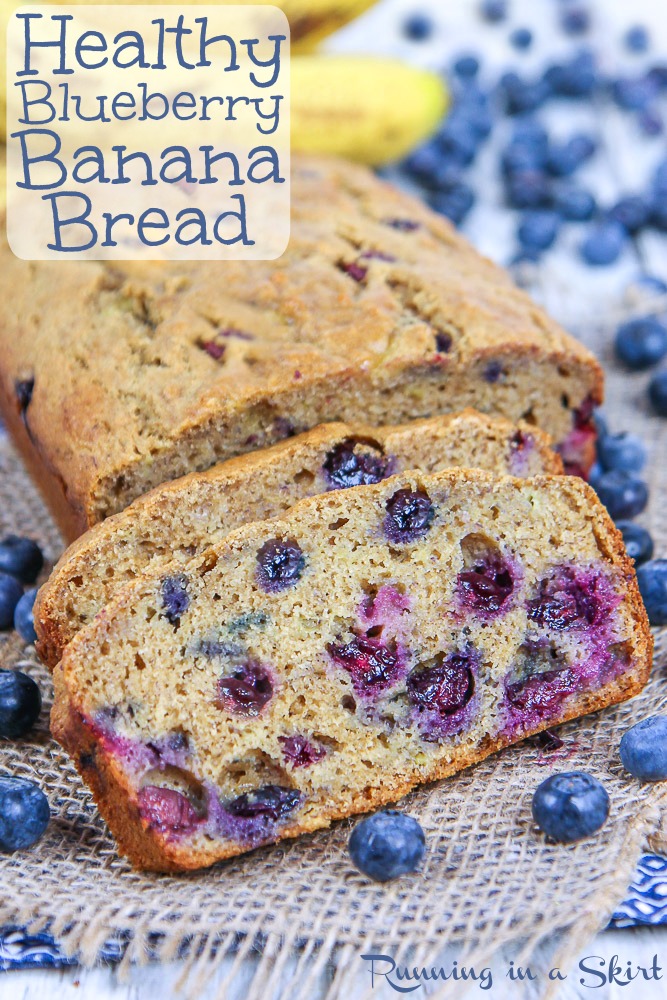 SUMMER IN A BOWL! This salad uses fresh cucumber, watermelon, and gorgeous strawberries. It's light, refreshing and DOTTED with feta. 🙂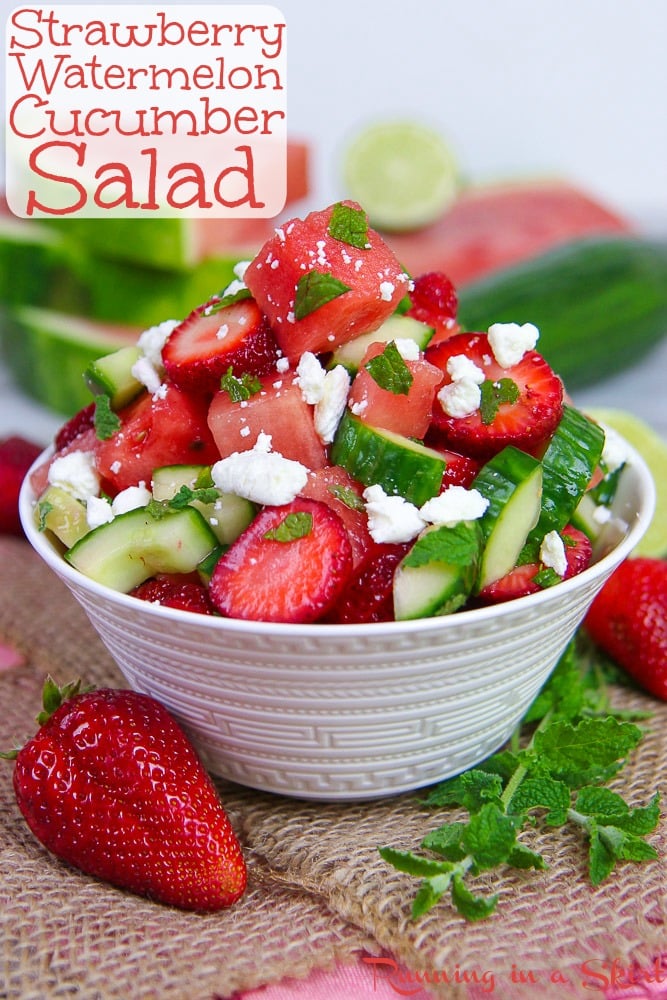 Is there anything better than fresh tree-ripe peaches in summer? This unique salsa allows those flavors shine!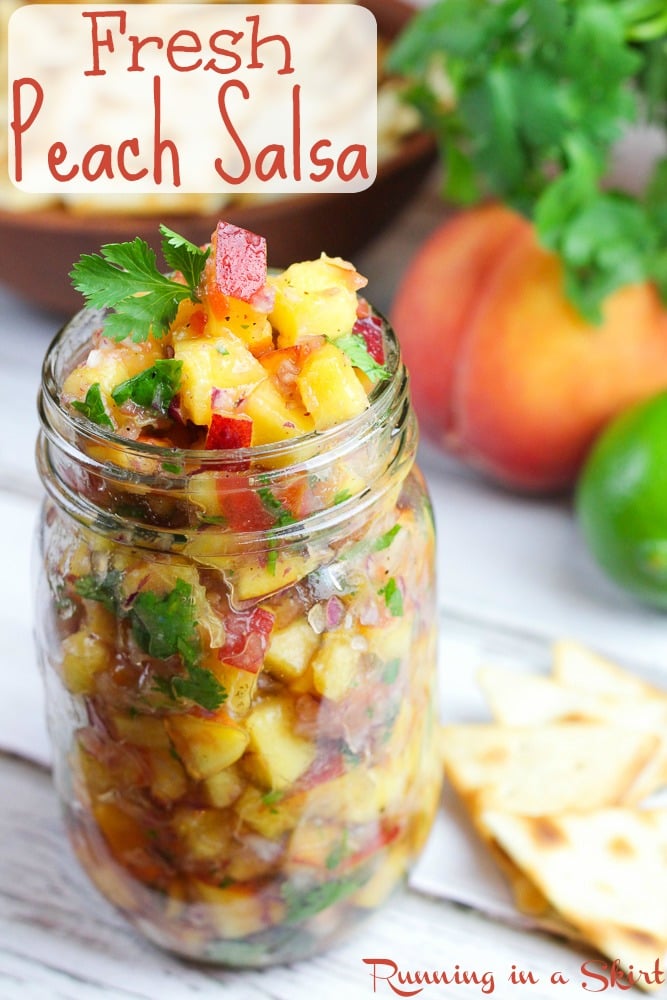 Seafood and summer go hand in hand. Even if you can't go to the beach bring it home with my delightful Grilled Lemon Shrimp Skewers.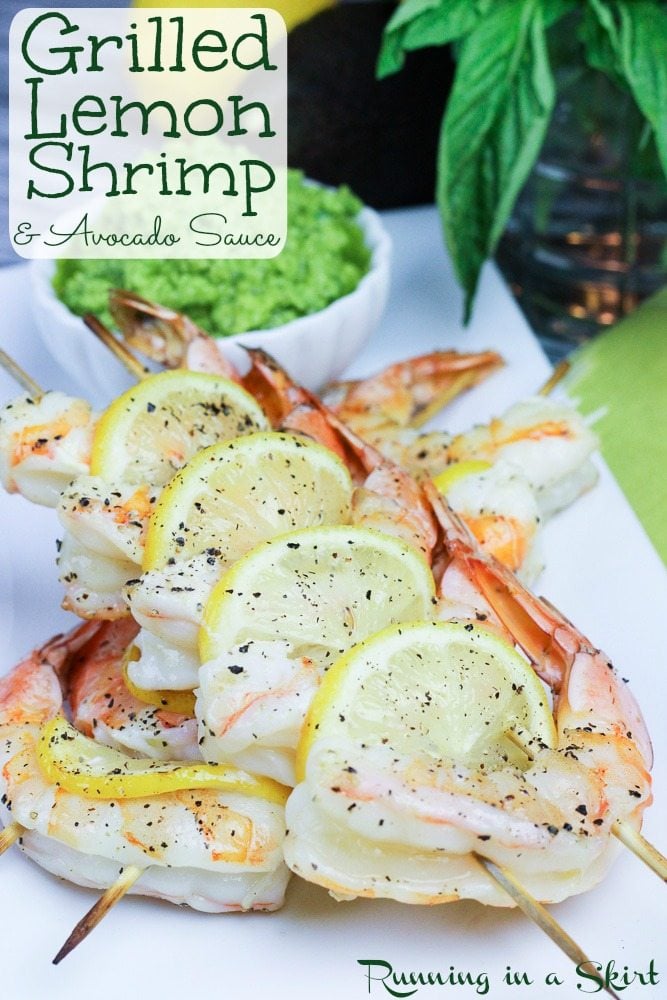 Caprese is another summer flavor I adore. These Caprese Stuffed Portobello Mushrooms look fancy but only use a handful of ingredients. Grill or oven bake.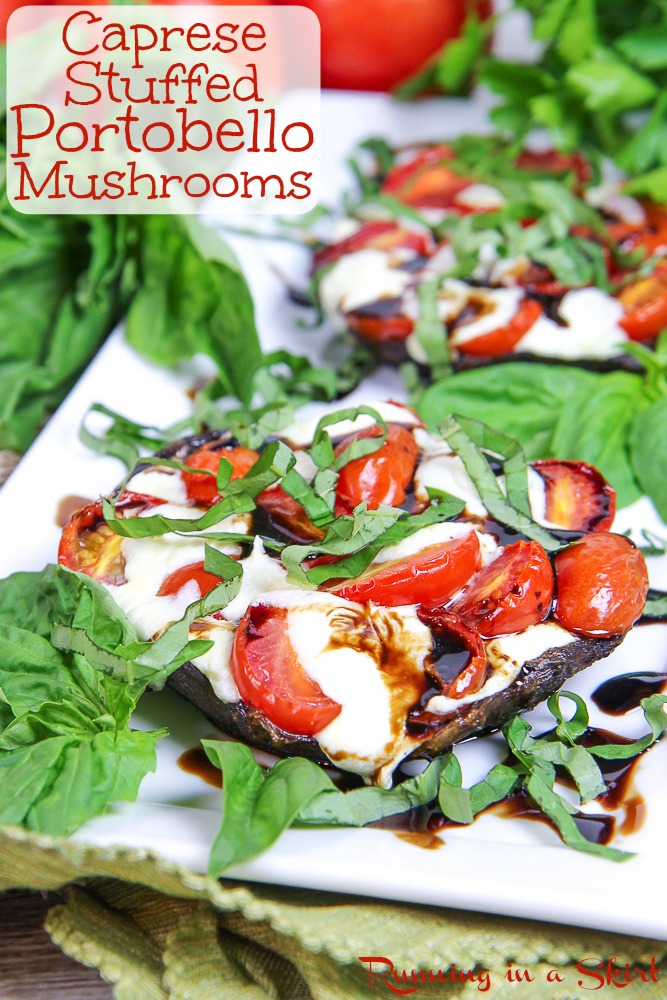 I hope you will try this taste of summer! If you do let me know what you think.
Try these recipes too!
Your turn!
Which one do you want to try first?