Hey, y'all! What a week. Just when we thought life couldn't get any crazier it seemed to have taken another turn this week. I've been so sad and disturbed by so many things happening in our world on so many levels. I do try to keep this space light and a break from the outside world BUT I did post this on Instagram speaking out against racism and violence.
I don't want to talk politics in this space BUT I will say something that I don't believe is political at all. My family will not stand for racism, bigotry, hatred, or violence of any kind. I will do everything in my power to raise KIND boys who have open hearts. I will actively talk to them about these subjects and make sure they know that they can make the world a better place. I believe that as parents that's the best thing we can to do improve our planet.
I know there is so much more to say about the world, but I'm choosing to move forward just for now and provide a little lightness in a week that has felt so heavy.
First up is a bit of a crib crisis. Jackson got OUT of his crib yesterday and I walked in the room to find him sitting on the changing table.
It was during our morning "quiet time" not nap time where I put them in the crib with some toys and books for 30 minutes. He used one of the containers I keep the toys in as a step and pulled himself up with the dresser. I moved the dresser and pulled anything out of the crib he could use as a step. He didn't try it again at naptime but I'm worried and feel like 18 months is WAY to early to be worrying about them getting out of their cribs. The crib is on the lowest level already and he's crazy tall for his age. He's already very close to 3 feet tall.
Does anyone have any insight or ideas? Help a Mama out!
At least he's cute??? This is his "CHEESE!"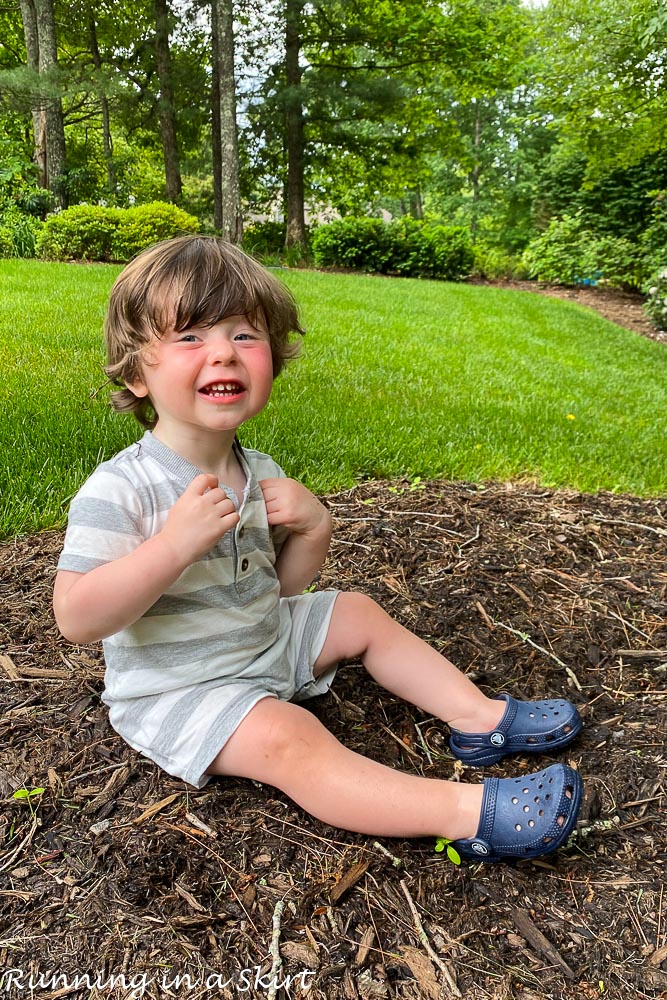 The boys have also been OBSESSED with sticks this week. Luckily we have an abundance of them.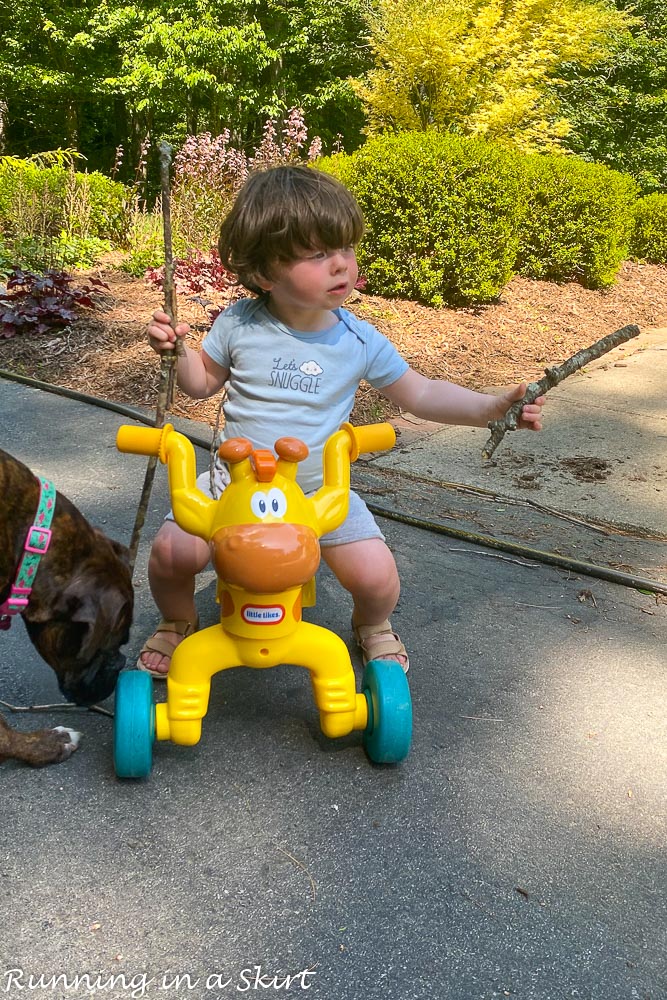 This pile of mulch seems to collect them so we've been sitting in this for big chunks of time.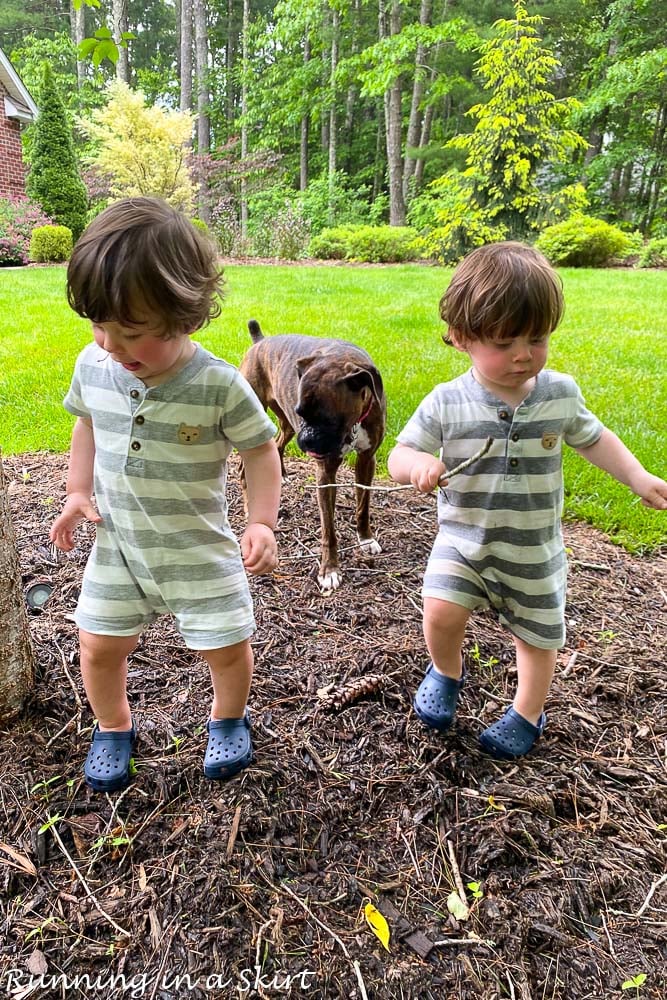 All these sweet white outfits I got for them were covered in dirt. I guess I should have known better. Lol! 🙂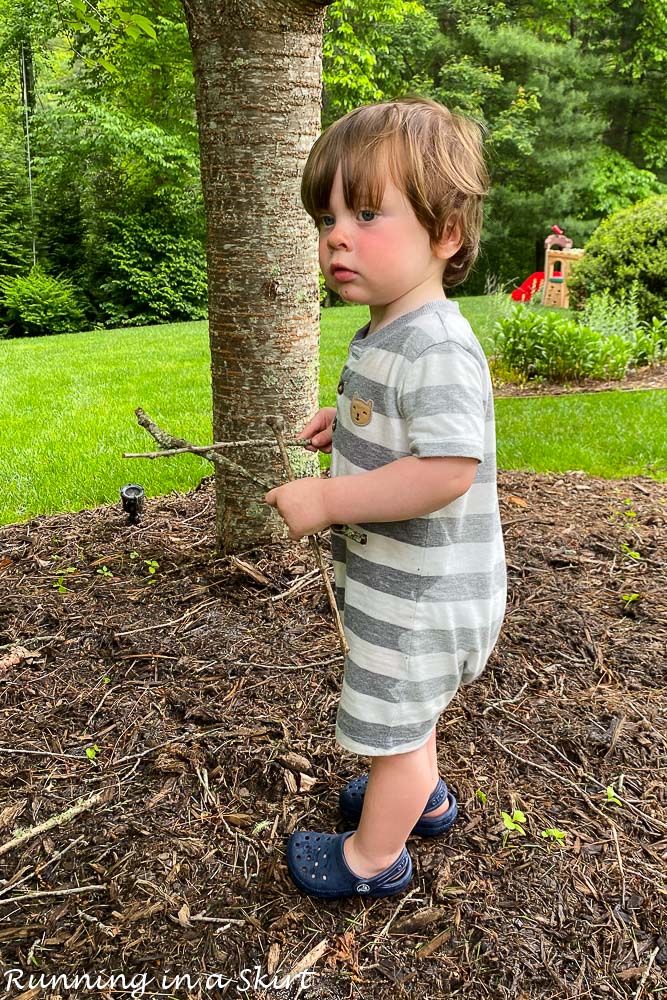 Makena also LOVES sticks so she's been a little annoyed all week that the babies have taken one more of HER things.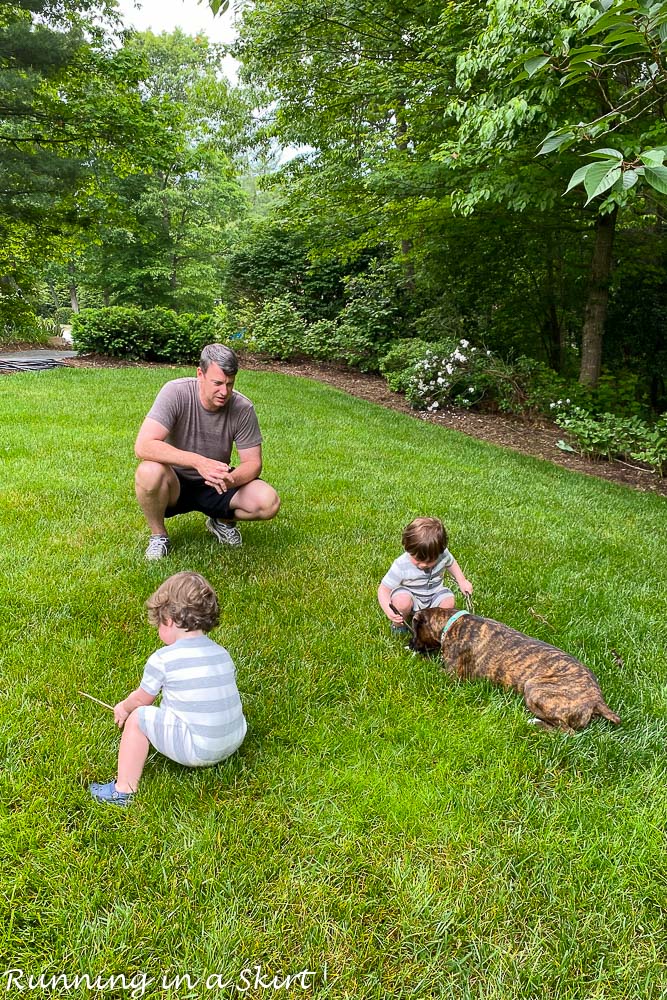 She runs around like a crazy dog with them and it makes the boys laugh.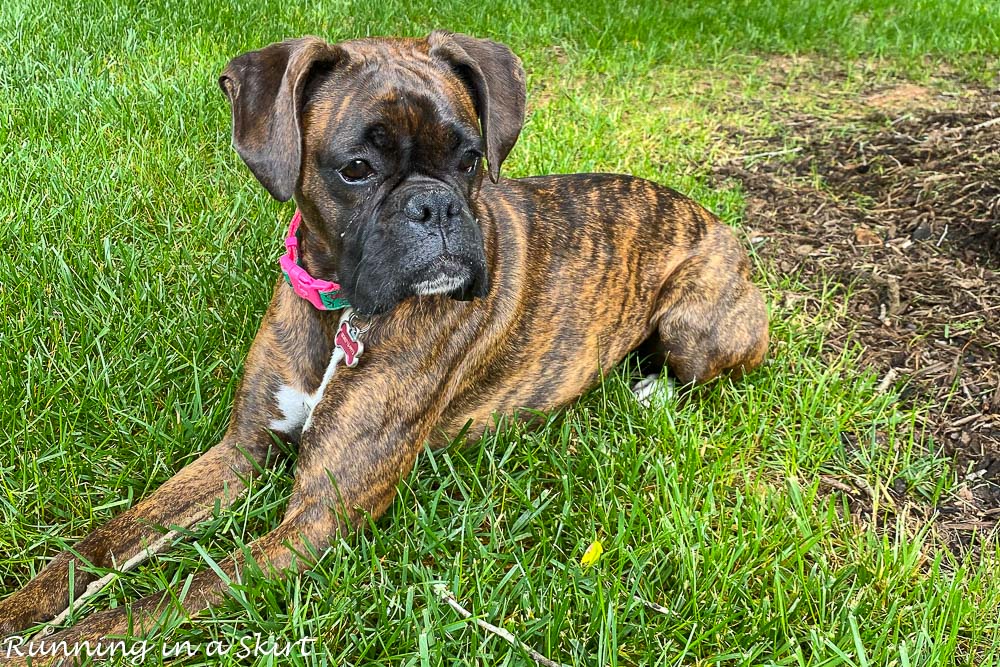 The boys have also been loving rocks. We got that pallet of rocks to add to our landscaping but haven't had the time to actually DO the project yet (story of my life...) so those rocks have turned into baby toys. They spent a good 20 minutes the other day moving them back and forth to different piles.
It's on our to-do list to tackle the rock project this weekend.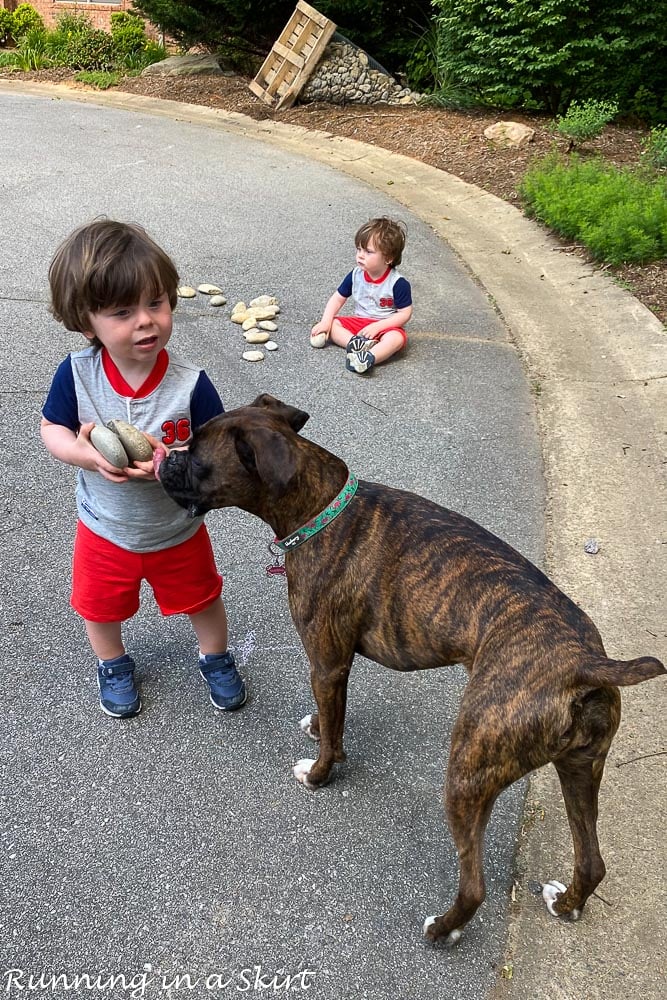 On Sunday we added a new addition to the boy's waterpark! I got this fun splash pad on Amazon and the boys got a kick out it.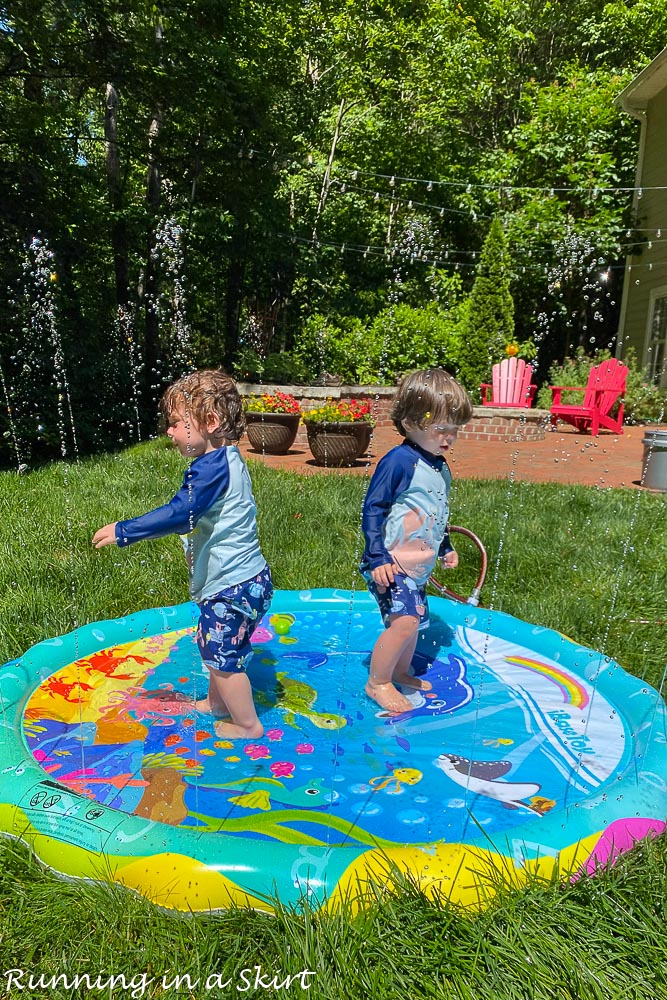 At first, they weren't sure about it but then we showed them how to splash around in it and they loved it. The center turned into a shallow wading pool too.
I feel like they are missing out on things by not going out into the world right now but at least we can find some fun things for them to do at home.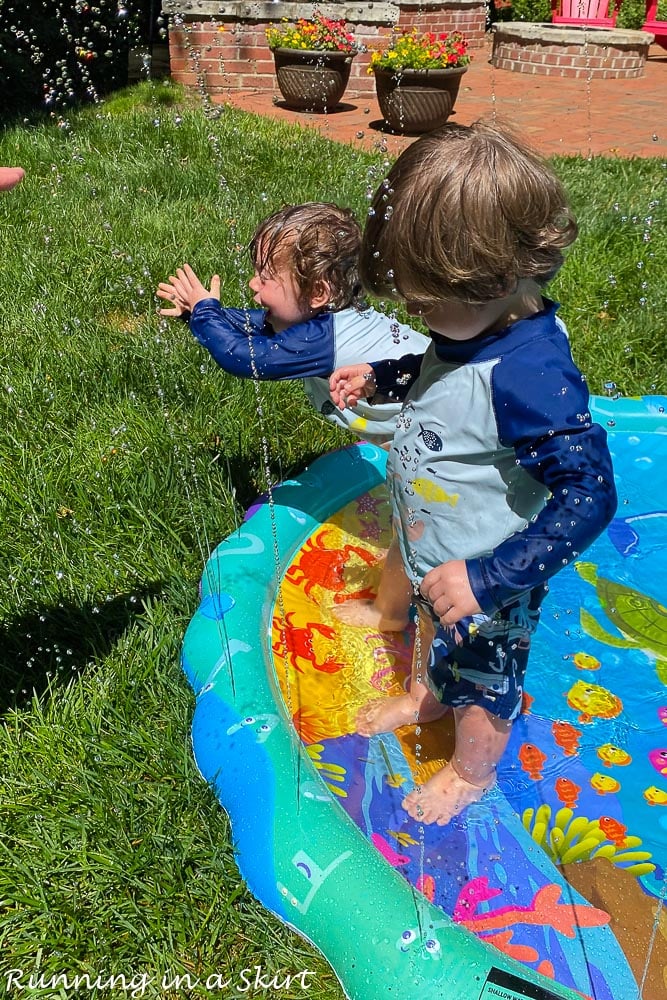 That's about it for the week. I'll leave you with one last cute one of Hunter to hopefully make you smile.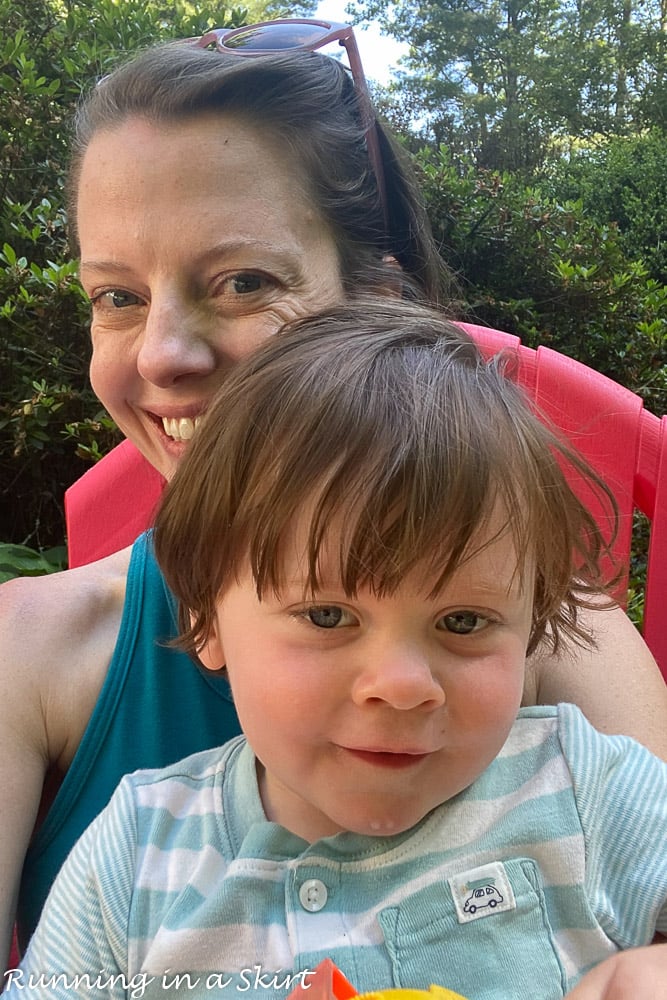 Be kind, patient and open-hearted this weekend, my friends! The world needs all of that we can get right now.