Tired of cooking the same things? Stop searching the web and try some of these delicious recipes! Here are 5 Recipes to Try This December!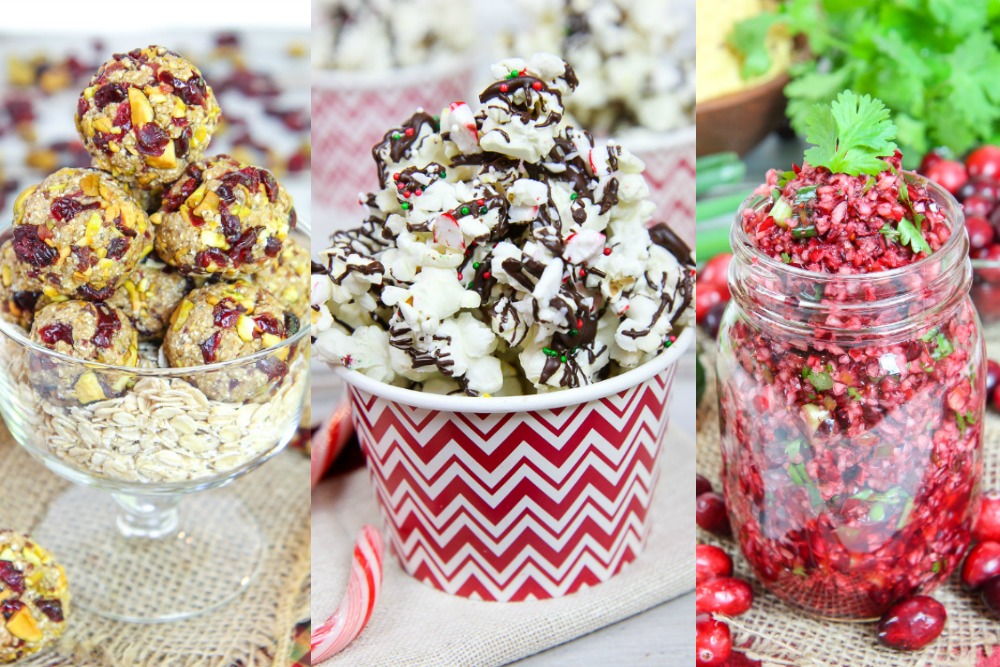 Hello December,
What a year 2020 has been. I know many of us will be happy to get to 2021 and kickoff something new but hopefully, we can enjoy the holidays in a smaller way before then. Even it's just a celebration with our immediate families, food can bring joy to a house.
At the beginning of each month, I go through the Running in a Skirt food archives and search for recipes that are easy, tasty, and creative to mix up your cooking routine. Did you know there are actually 400 PLUS RECIPES on this site? There's a lot of great options but I know not all of us have time to go and look. So I do that work for you. I've put together 5 Recipes to Try this December. This time around I'm sharing some DELISH holiday energy bites, fresh cranberry salsa, and even my favorite stuffed mushrooms. They are perfect for a plant-based holiday meal. I also added a COZY slow cooker soup and a peppermint treat you can't miss.
My goal is to inspire you to mix it up in the kitchen. I'd love for you to try some or all of these and let me know what you think. Use the hashtag #RunninginaSkirt and tag me if you do.
5 Recipes to Try This December
These energy bites and super tasty, good for you, and totally festive with red cranberry and green pistachio. You will love my 5 Ingredient Superfood Energy Bites.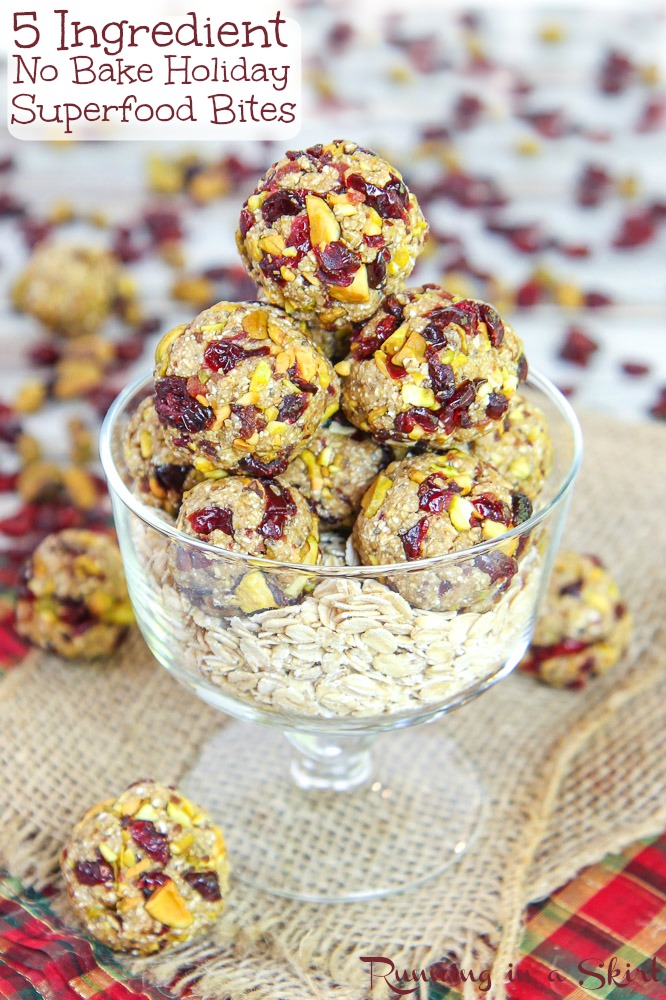 This bright and festive Fresh Cranberry Salsa is perfect on a holiday platter! Serve as a garnish or with chips for a creative holiday dish.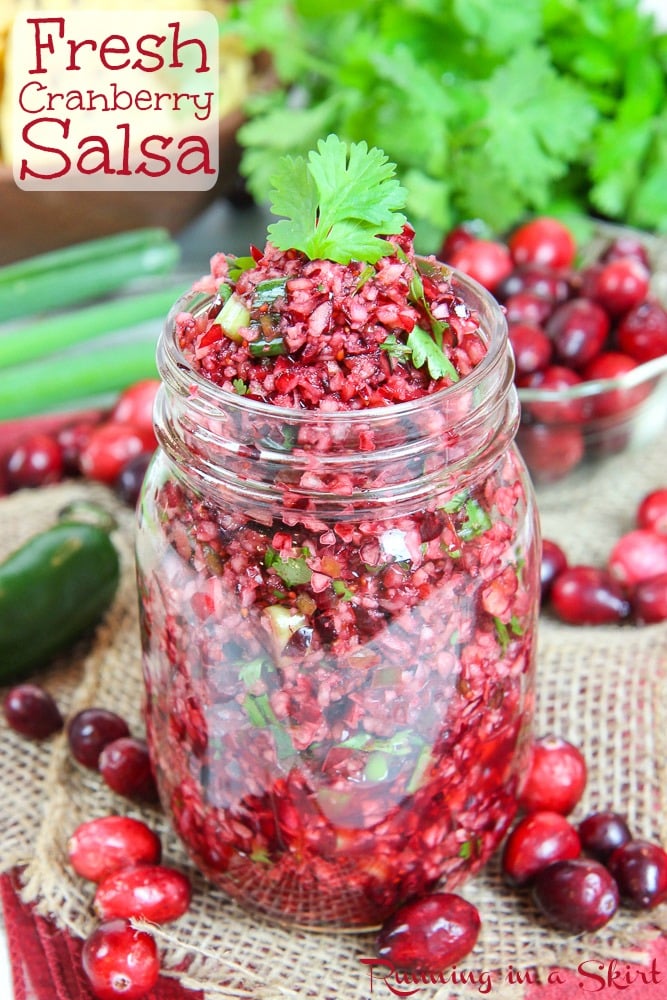 This Stuffed Mushrooms recipe is an oldie but a goodie! It's filled with tomato, roasted red pepper and goat cheese for a savory vegetarian dish everyone will love. This would be wonderful for a vegetarian main course at your holiday table or any day really.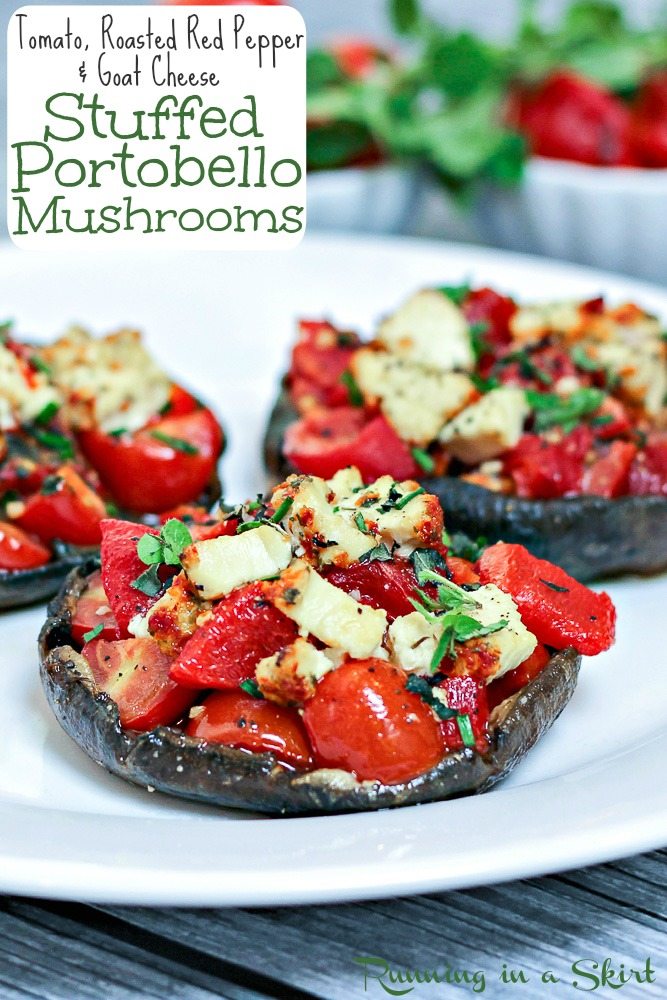 I love this soup around the holidays! My Crockpot Vegetarian Lasagna Soup is cozy, filling, and perfectly spiced. You will love it.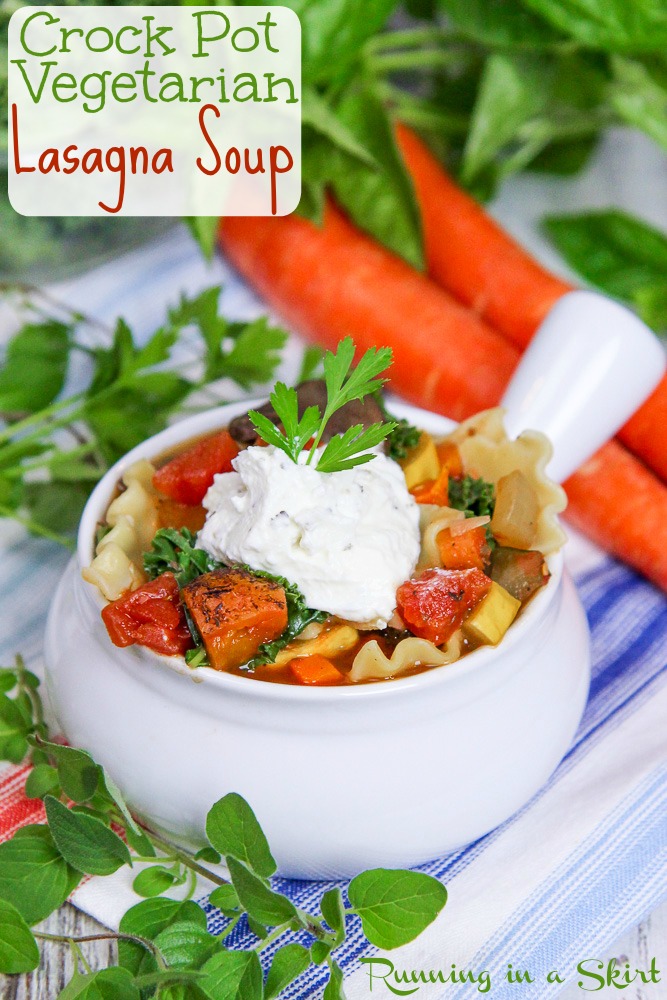 Here's your holiday movie night snack!!! My Dark Chocolate Peppermint Popcorn is easy enough for kids to help with and super tasty to enjoy.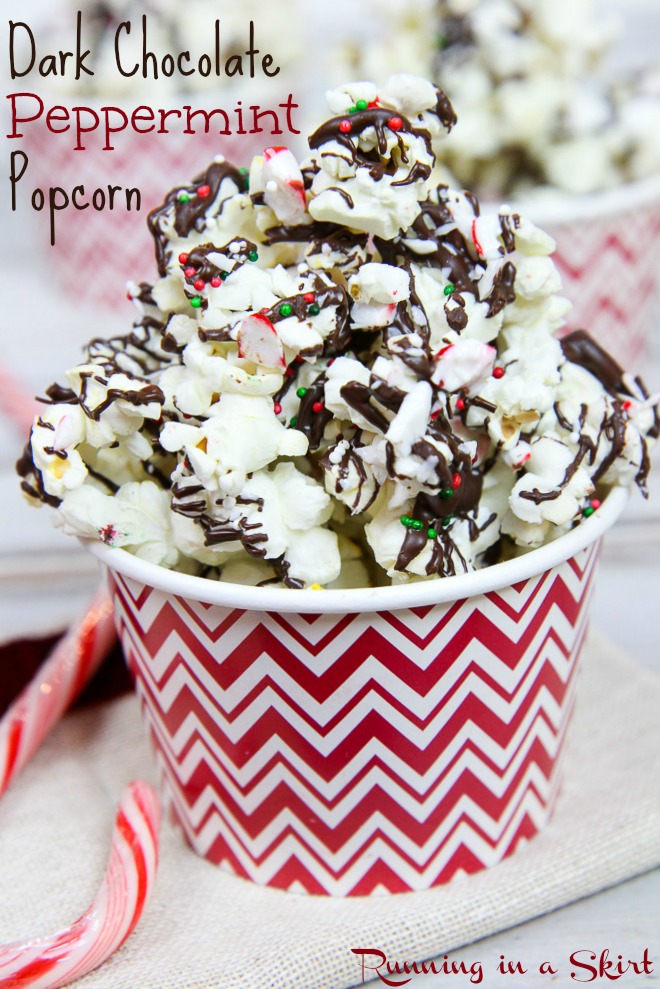 Happy cooking, my friends!
Try these recipes too!
Your turn!
Which one do you want to try first?