Hi everyone! Like a lot of folks this year, our Thanksgiving plans got changed at the last minute. My Dad and Margaret were supposed to visit us from Florida but due to the no travel recommendation by the CDC they decided to cancel. We were bummed, but given the current situation totally understand.
After some reminiscing, we came to the conclusion that this was the only Thanksgiving in our nearly 12 years together that we weren't with our families for Thanksgiving. We've spent a lot of other holidays with just us, but Thanksgiving was always the one where we all got together. We decided to rally and try to do our best to keep some of our family traditions alive with just us. This year has really left us no choice than to try to make the best of it!
On Thanksgiving day we started with our own little unofficial family Turkey Trot.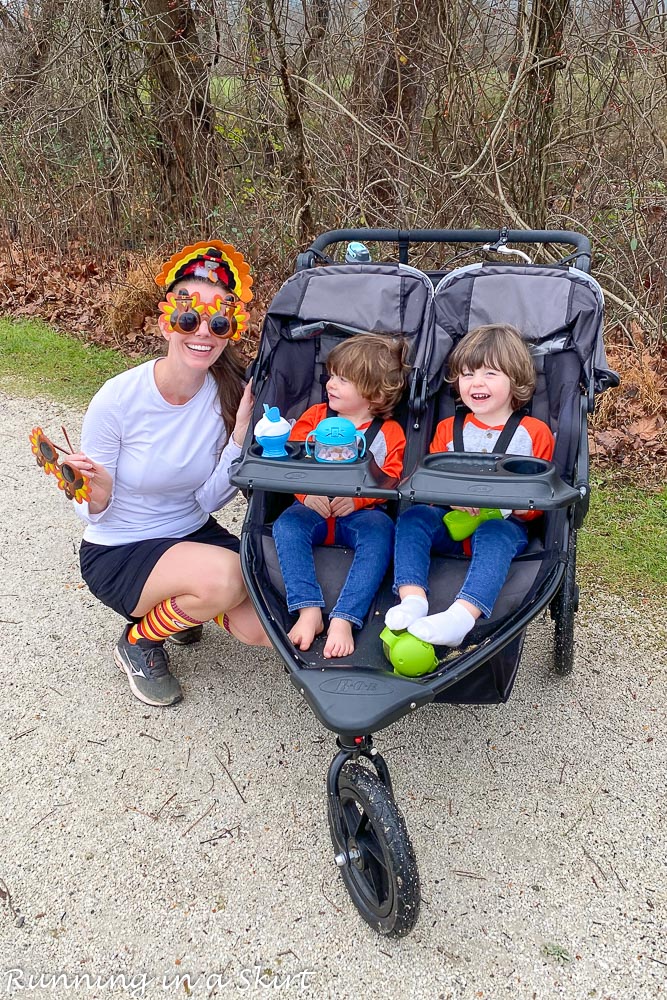 The boys got to run with us and seemed to enjoy getting out of the house.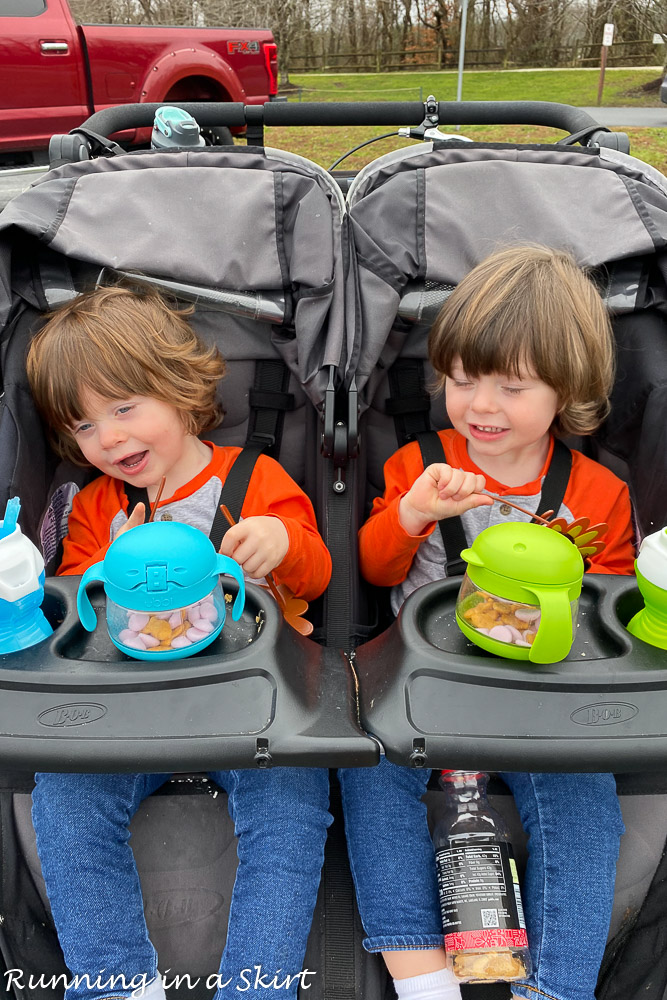 I got everyone some silly turkey glasses to make it more festive.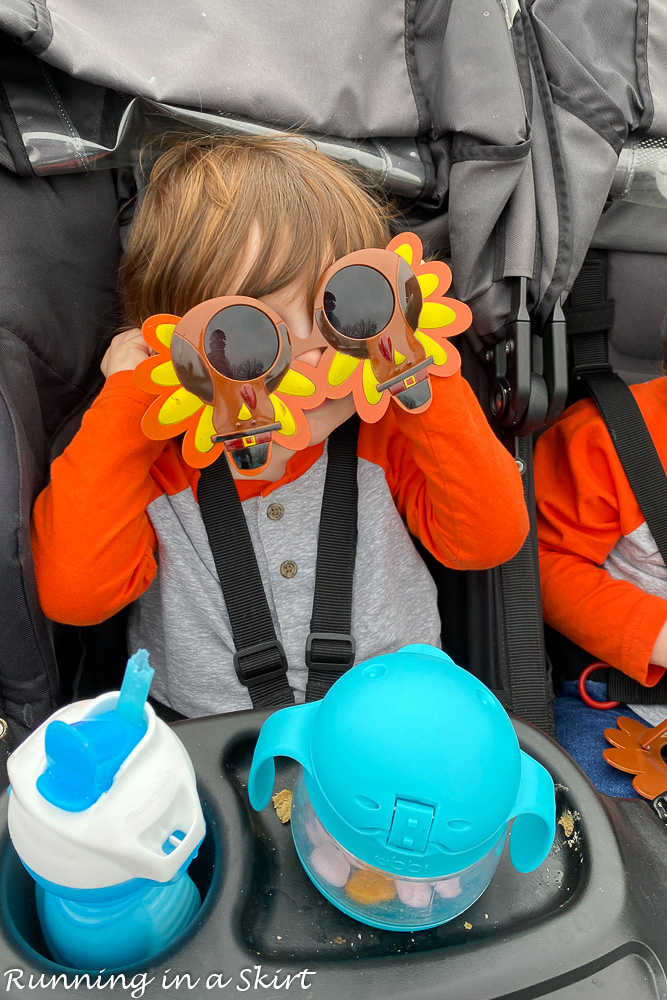 It felt great to have some active time before the cooking started!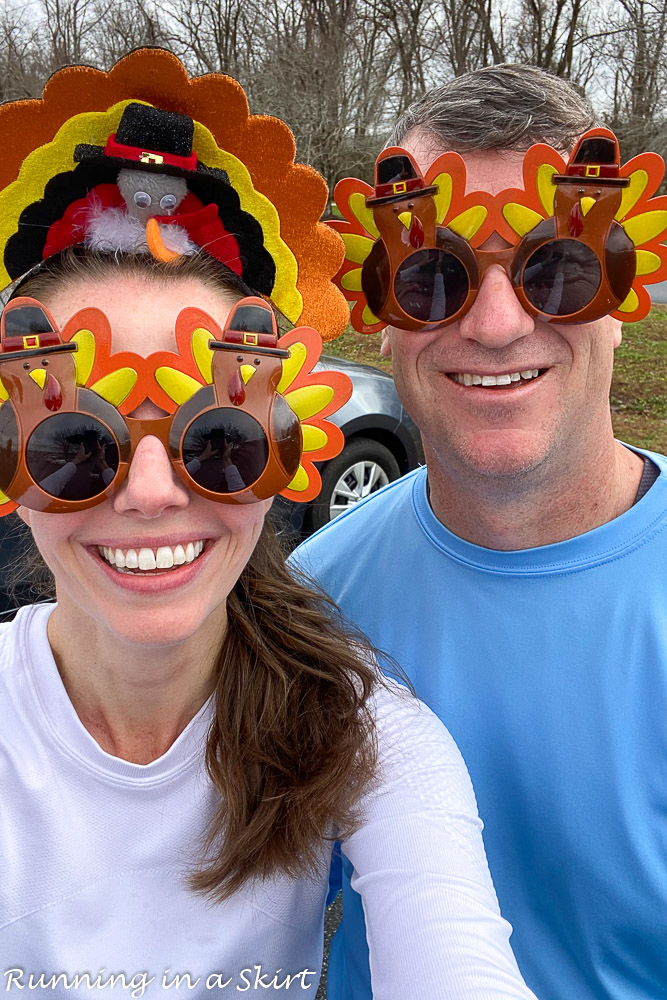 I spent much of the rest of the day cooking. After spending several years getting takeout at the beach the Hubs and I were actually looking forward to cooking our classic recipes again this year. We debated just getting takeout for the two of us, but in the end, changed our mind and decided to still just cook a scaled-back version of the feast.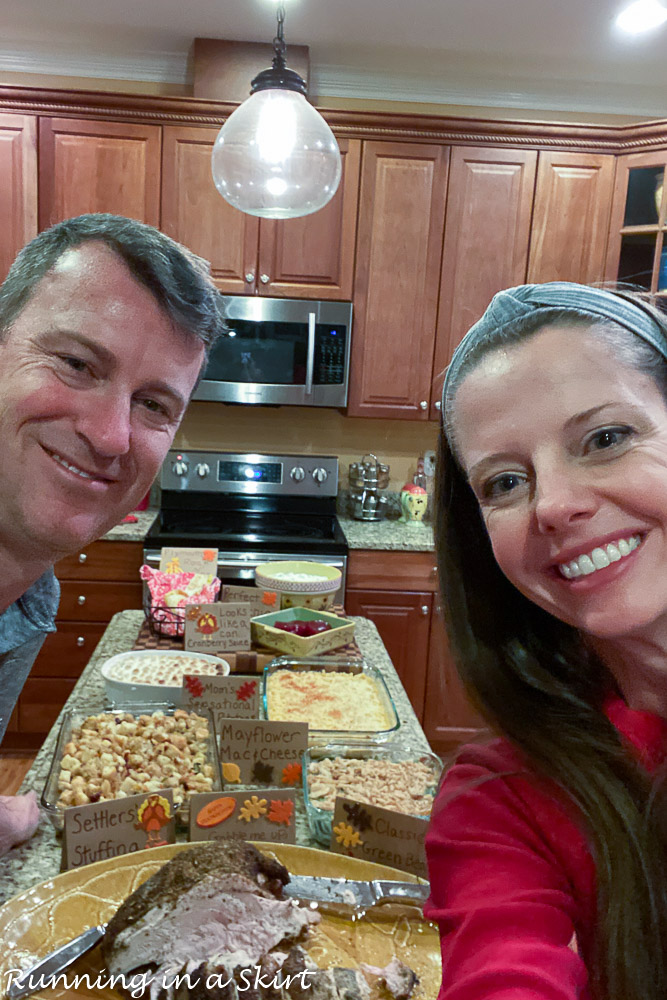 The Hub's smoked a turkey breast for himself and I did all of these sides. I even pulled out my cheesy buffet signs.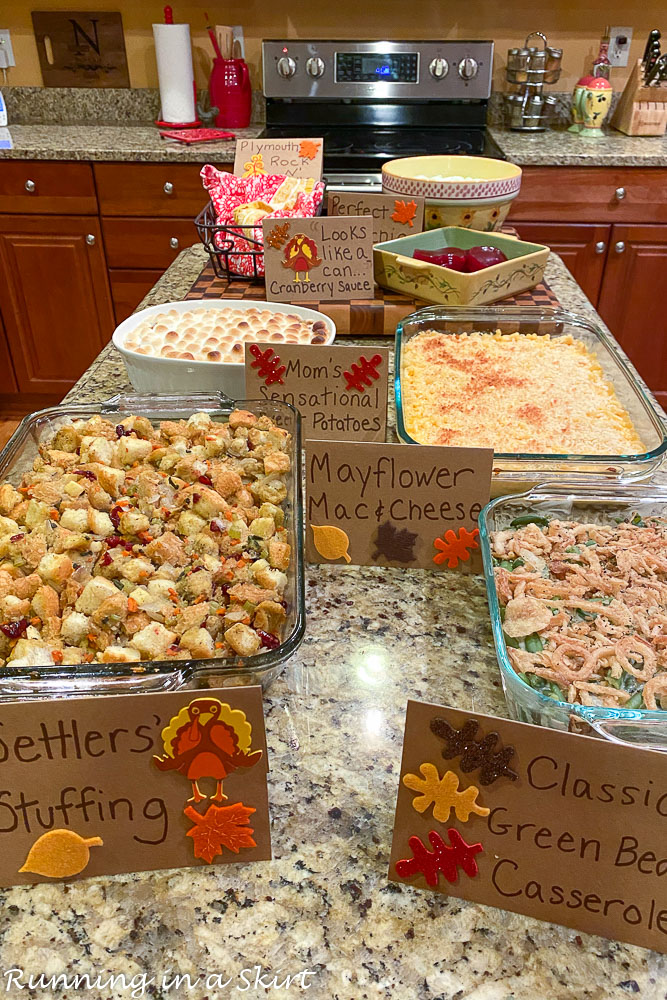 It was a lot of work, but I'm so glad we still did it. I think it made Thanksgiving with just the two of us seem a bit more normal. We also did several family zoom and video chats which helped bring everyone together too.
And yes, we had leftovers for DAYS.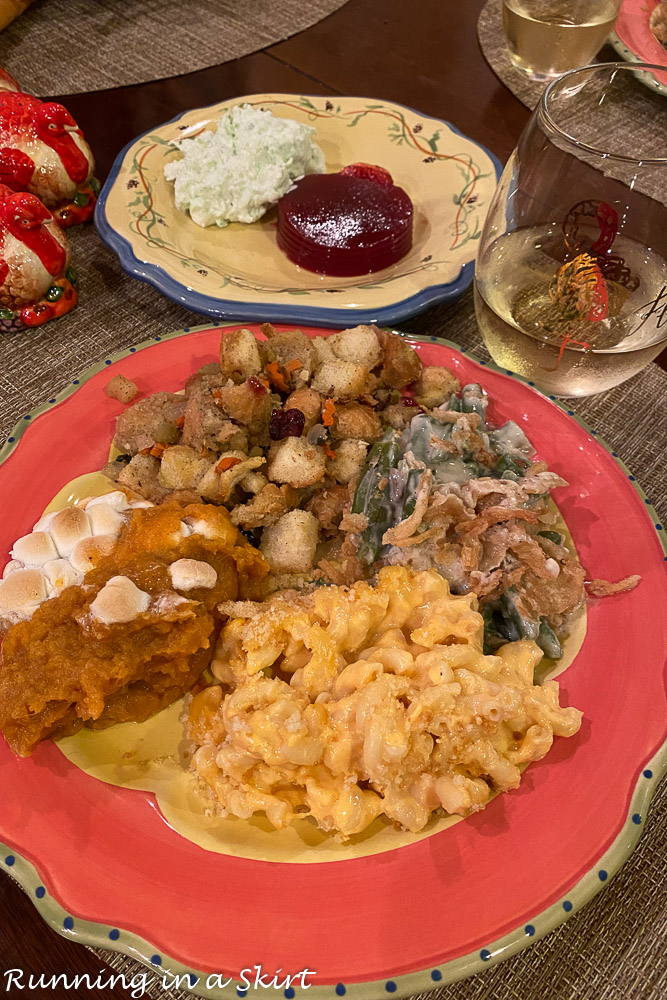 The rest of the weekend was spent either outside or in the boy's big birthday present from us... their new bounce house!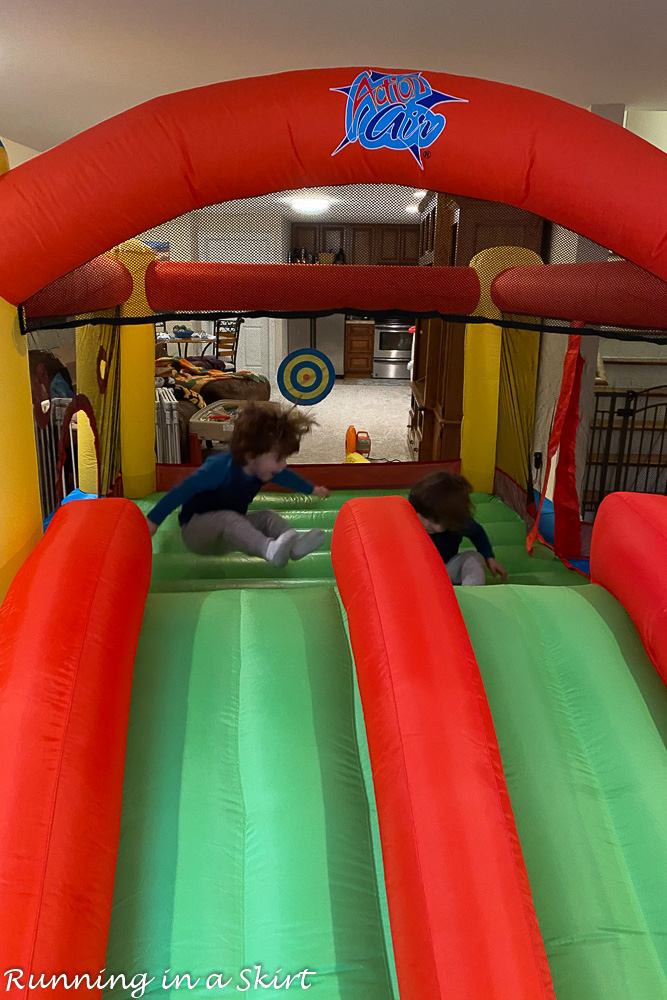 They had so many other fabulous gifts on their birthday we decided to save our gift for a rainy day and it was a hit. The boys wore themselves out and played for hours.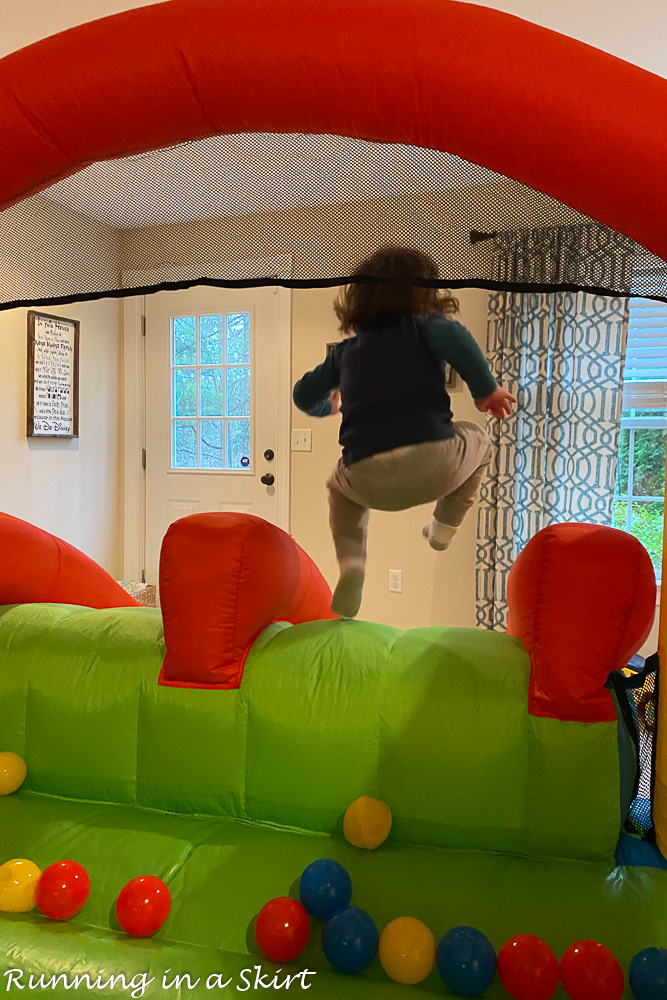 Other than the one rainy day we actually had some lovely weather on Thanksgiving day and the rest of the weekend.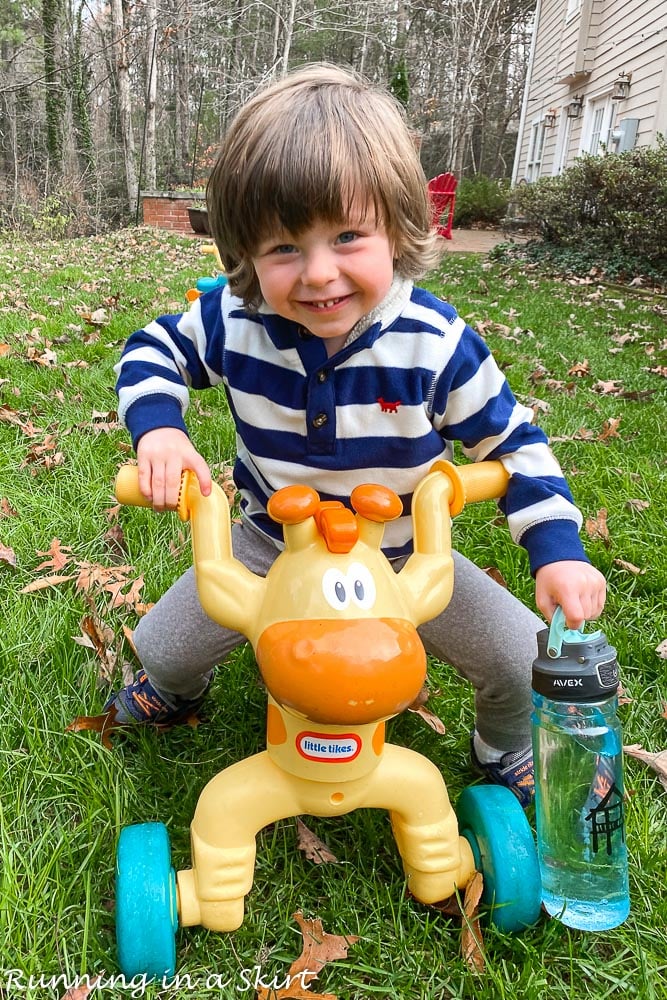 It made it perfect to get outside and enjoy family time together. The boys loved having both of us to play with them for so many days in a row.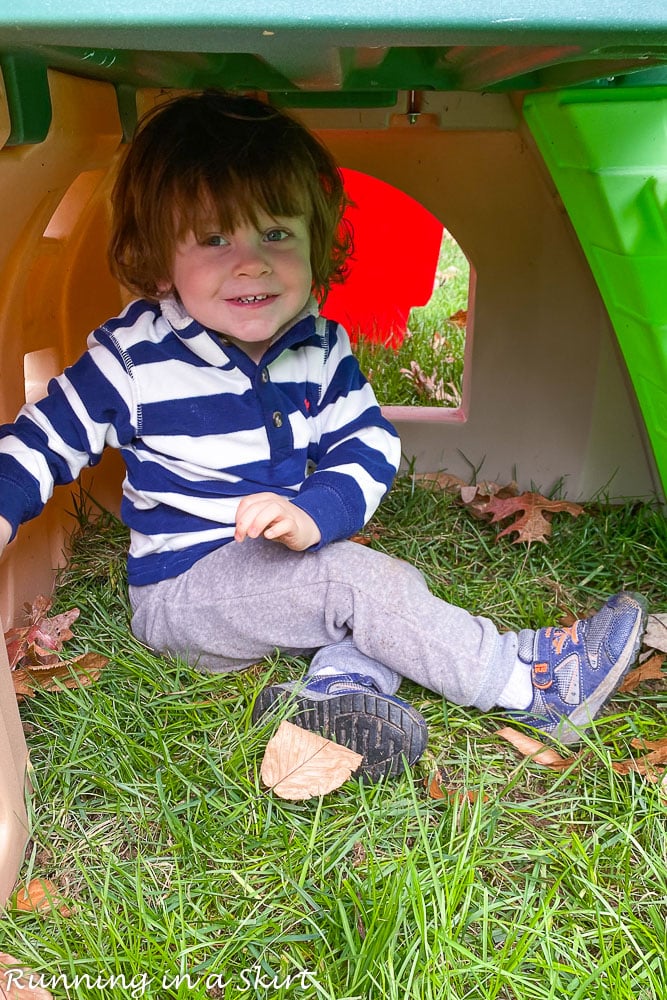 We even found time to take down our fall/ Thanksgiving decor and switch to Christmas. Any bets on whether my nativity will make it through the season without getting broken?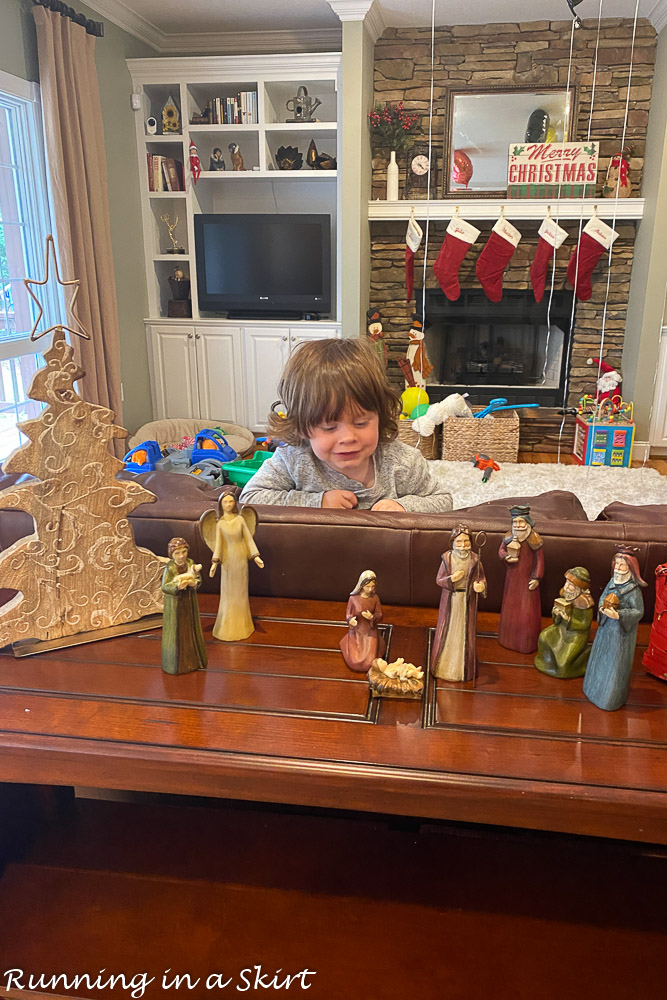 Like everything else this year we are just doing the best we can! This holiday wasn't what had planned, but if 2020 has taught me anything it's that we just have to flexible.
A Note About My Grandmother
On a completely different subject, I wanted to let y'all know that my beloved Grandmother passed away this past weekend at the age of 94. She had been suffering from Althemizers and her health had been failing for months. She missed my Grandfather dearly who passed away two and a half years ago. I'm finding great comfort in the fact that passed peacefully surrounded by family and she is no longer suffering. She has been reunited with her love of nearly 73 years.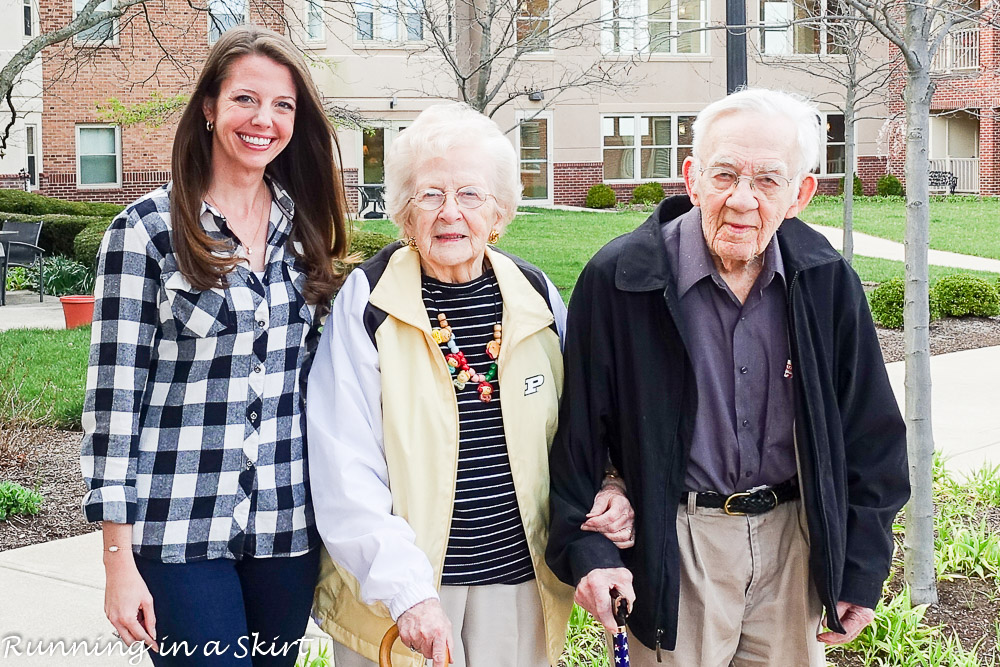 Grandma Wunder was a devoted wife and mother, an amazing cook (I even shared her famous cookie recipe here), a talented artist, and created a home that was always a hub of life and activity. She loved to travel, play cards, and had a wonderful way of making everyone around her feel special. She set an example of what a family matriarch should be and taught us the importance of family. She and my Grandfather even took the entire family on big vacations before their health started failing, to make sure we had those family experiences together.
I am lucky I had her in my life and will miss her dearly.