Hi guys!
The end of July marks two big anniversaries for me. Eight years ago I started Running in a Skirt with this humble blog post announcing that I signed up for the Chicago Marathon. My intentions were to have a running blog and share all my training and races. I did run Chicago but within the first year of having the blog, I went through some major life changes including unexpectantly losing my Mom, losing my voice, and having to take an extended absence from work because of it. I also ended up having surgery which all changed my priorities and therefore the blog. A year later on this date, I wrote about how those life changes morphed Running in a Skirt from a running blog to more of the lifestyle and food blog it is today.
I never would have guessed eight years ago that Running in a Skirt would be a lifeline for me and so much more than a hobby. It's a way for me to make money at home, a creative outlet, and a way to stay in touch with the world while taking care of the twins. I am so lucky to have it and beyond grateful to all of you who stop by and read it. I could not do it without you.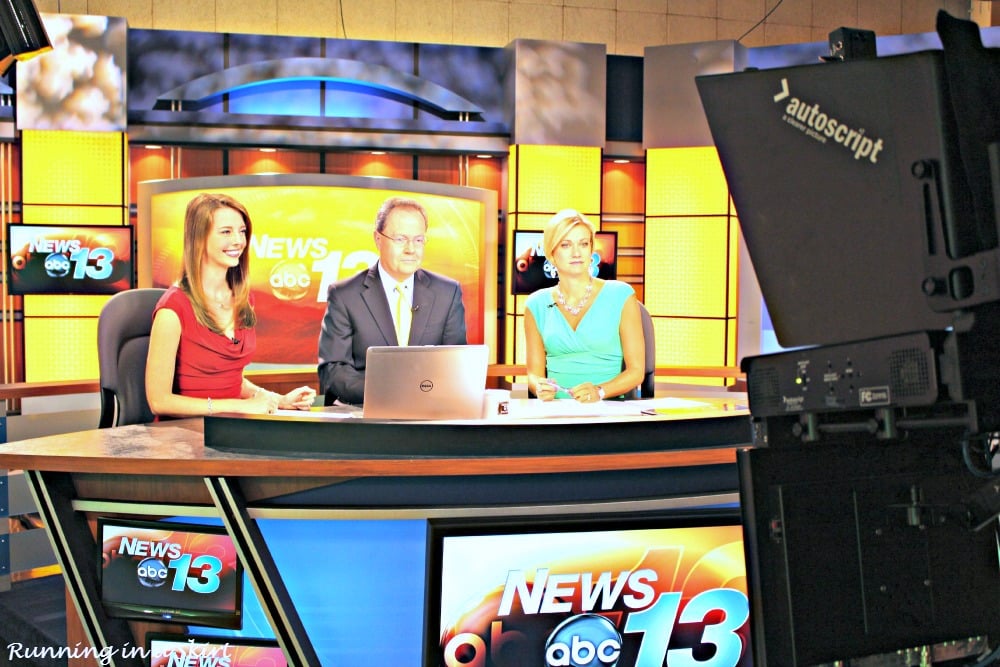 Today also marks the SIX year anniversary of my last day at WLOS. I always have a bittersweet feeling about it because-- at times-- I loved my job so much. It was my passion and the one thing I always wanted to do. However, after years of getting up at 2 AM my body was shutting down and could not handle the schedule anymore. I only saw my family on the weekends. Leaving was one of the hardest decisions I've ever made but it gave me my health back and the chance to dive into blogging fulltime. This blog has given me this second career which has also been such an unexpected joy AND the ability to spend more time with my family.
Life is full of twists and turns!
I'm feeling all sorts of nostalgic today but for the sake of your time and mine 🙂 let's dive into some Weekly Highlights.
I'll kick things off with the boys who keep growing like weeds. We had an epic weekend with all kinds of water play. They love "helping" with the hoses.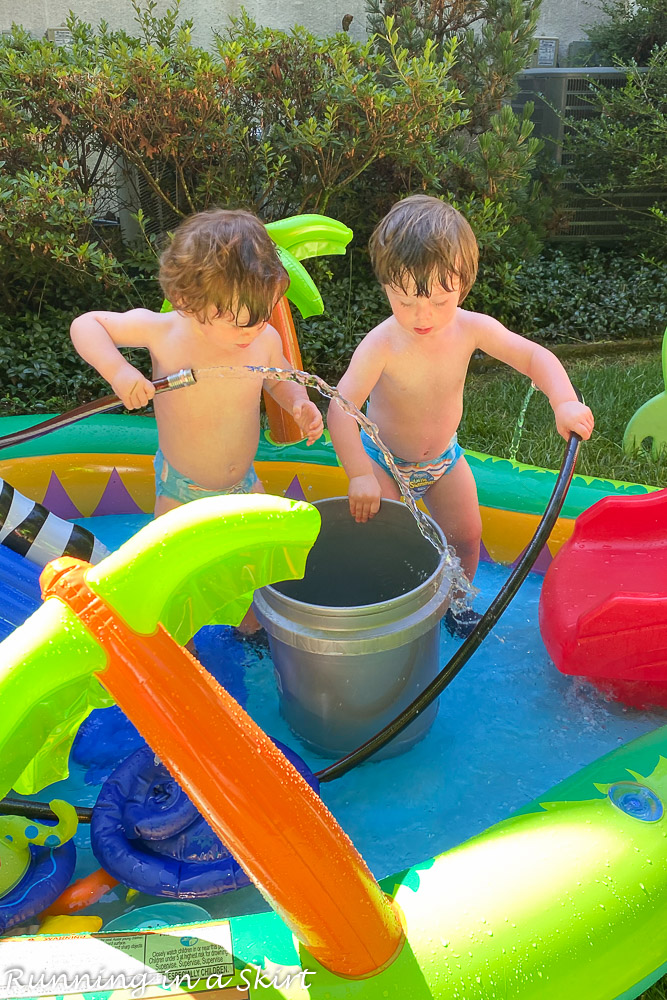 They also keep climbing into the water table. I know I should probably stop it but I let them once and now they think this is how you are supposed to play in it.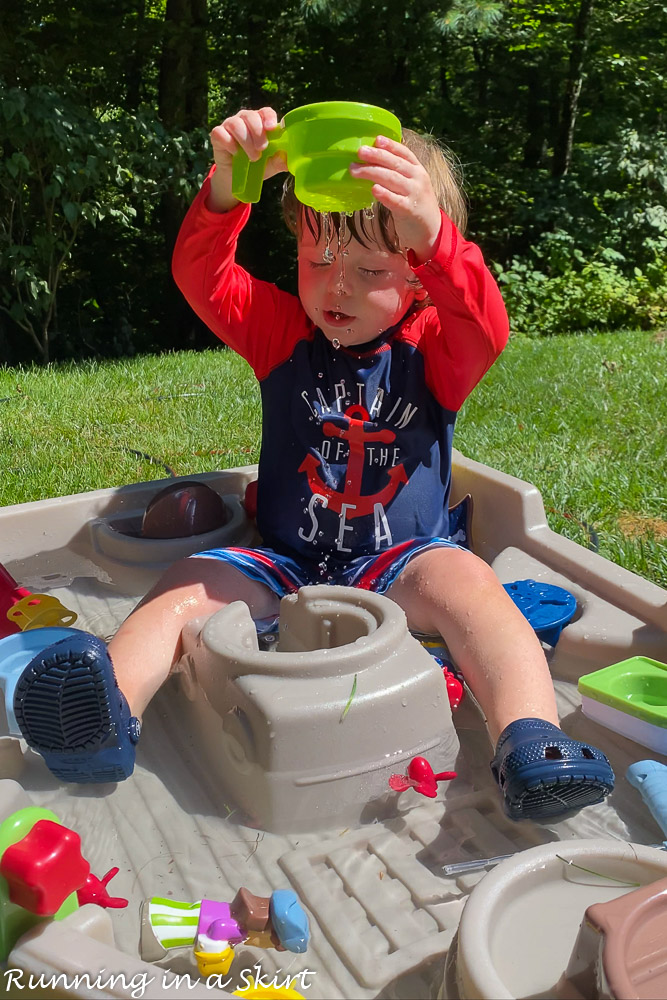 We even played IN the rain. We've had a lot of afternoon rain so when it started raining on us on Sunday (no thunder) we decided to just keep playing outside. They loved it!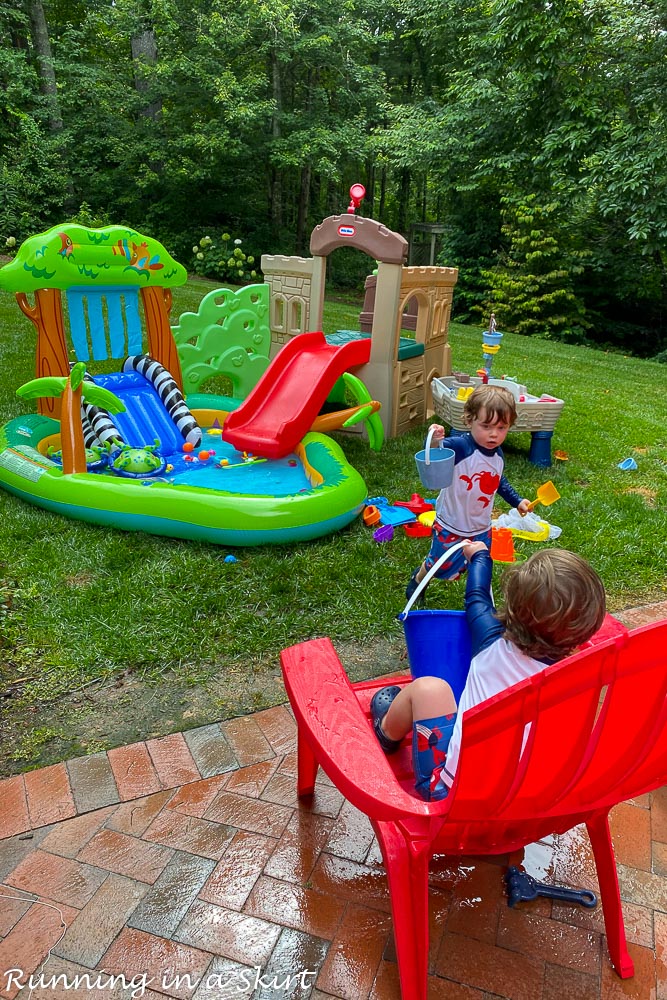 I also spent a lot of time outside trying to keep everyone entertained. Right now trucks and planes driving and flying by is super exciting.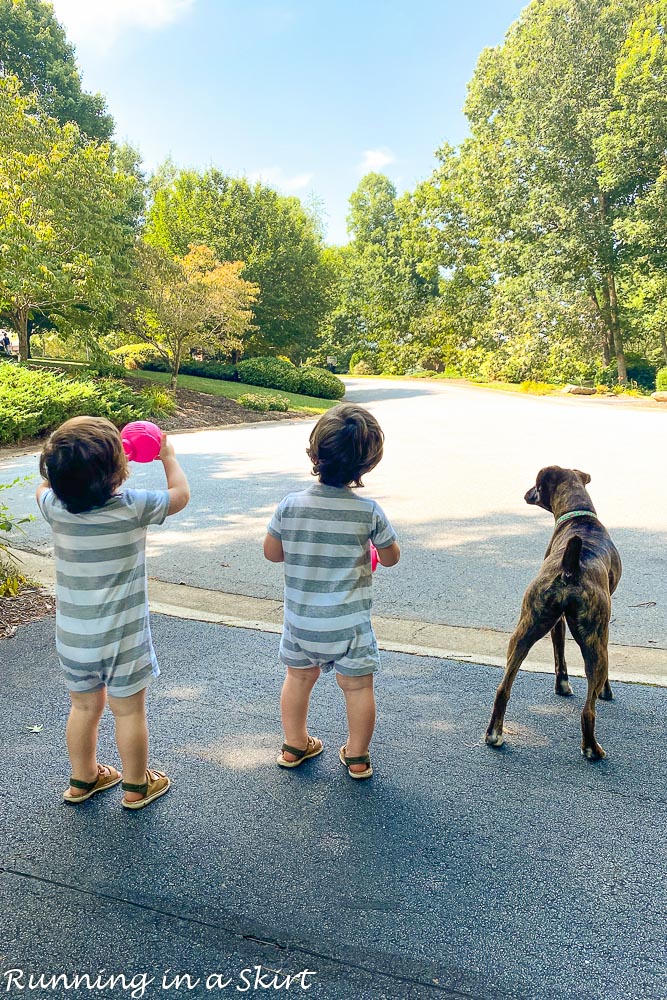 The boys also had way too much fun with these cute flamingo cups I got.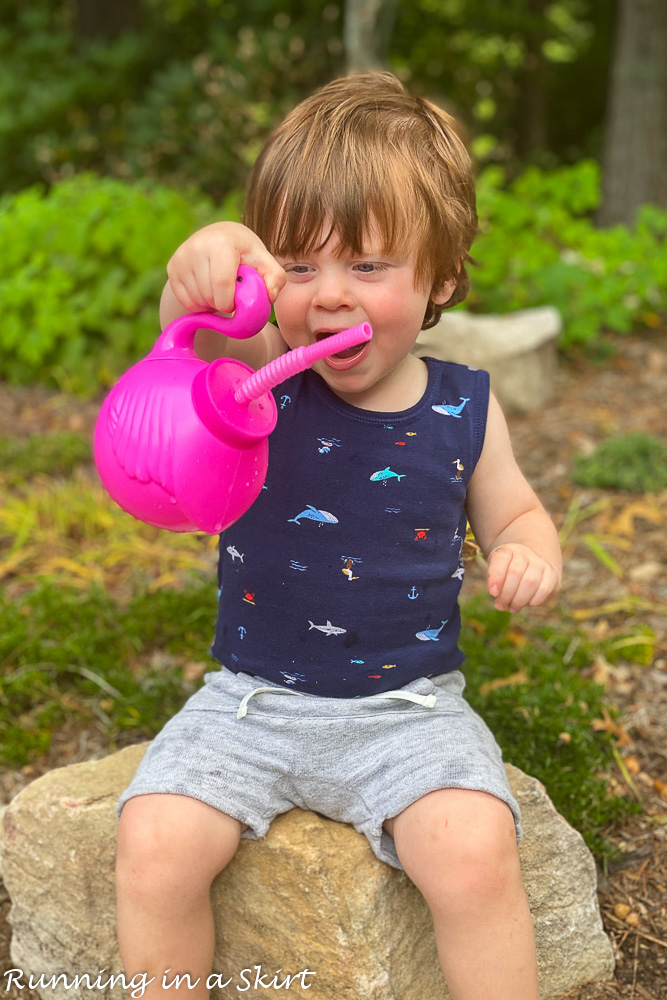 They are constantly learning and saying new things which makes life interesting.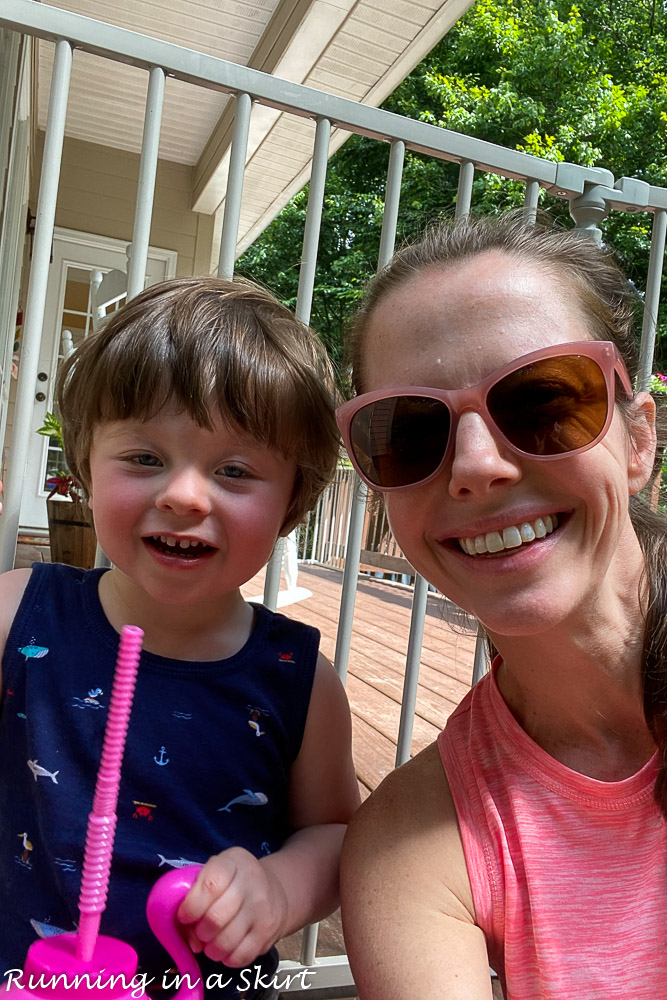 On a totally different personal note, I've been struggling some lately with STILL not being able to do things. I'm sure many of you are feeling the same way. I know I have so much to be grateful for but I've been feeling a bit trapped at home.
I did my best to try to fight it with a few little trips. I got to spend a few minutes at a you-pick flower farm and got a pretty bouquet for the house.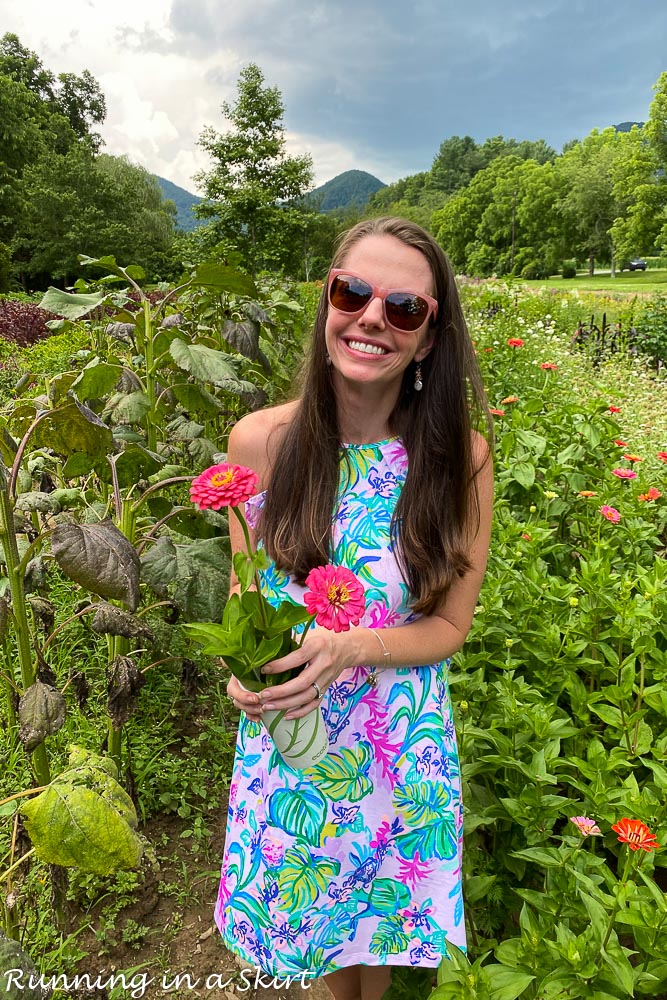 I also got to go on a run at the Biltmore Estate and some of their sunflowers were in bloom.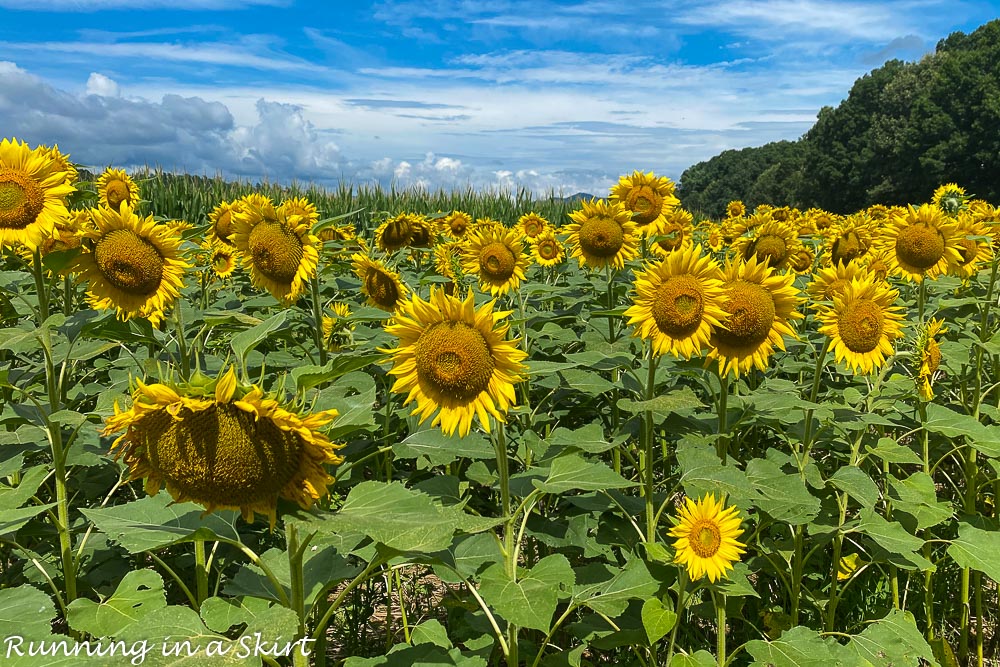 This is one of my favorite things to do all year and I was so happy to be able to sneak over there at an uncrowded time.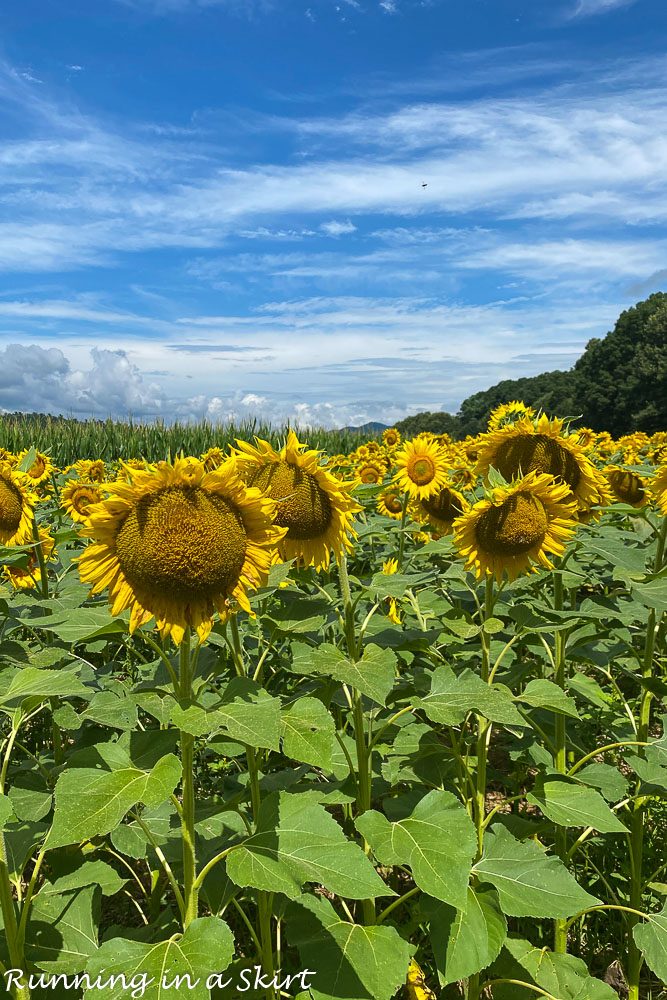 I also decided to get dressed up for Friday night takeout dinner. I didn't bother with makeup but my favorite lobster dress helped some.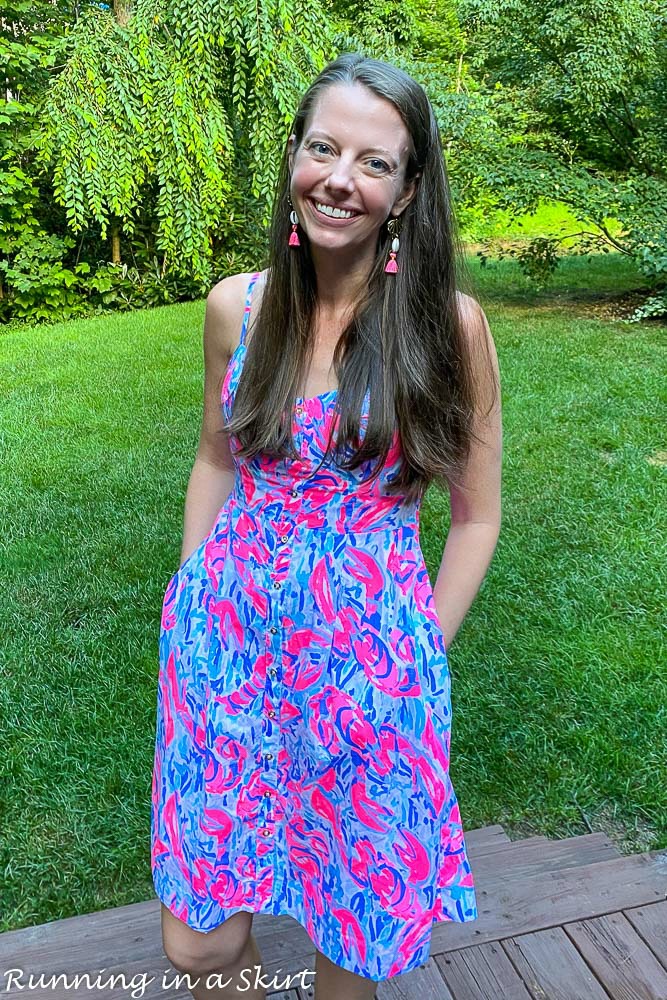 The Hubs made us margaritas and I used these fun glasses I've had for eons and never actually used.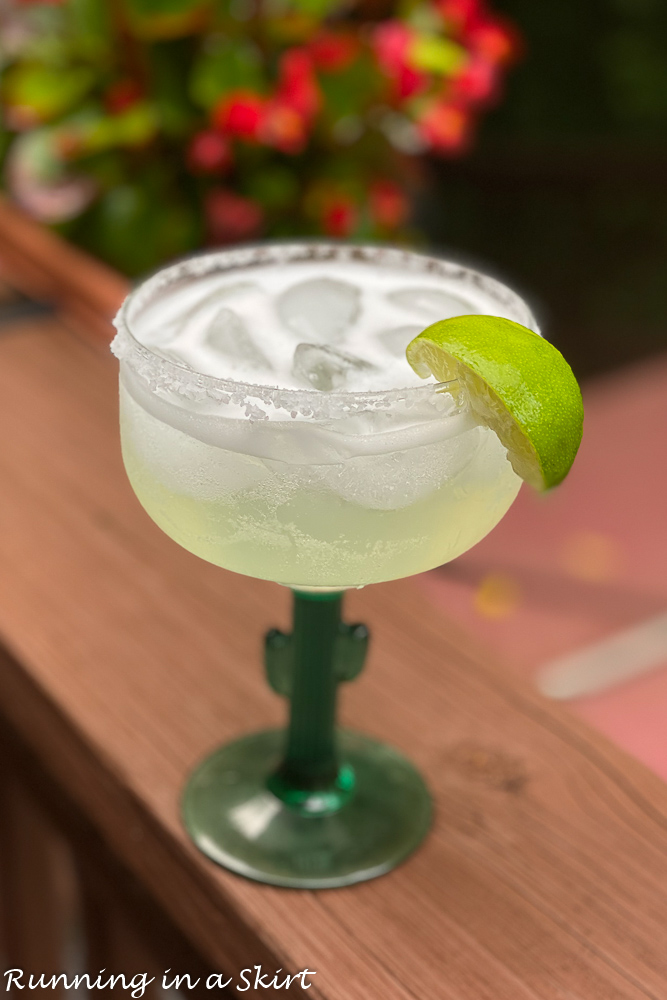 Those few pick-me-ups helped a bit but I think the reality of things not changing through the fall and winter is starting to settle in with me. I'm not sure I have any answers here but just know if you are feeling overwhelmed with everything going on... you are not alone.
I'm going to try to find some small safe things to do this weekend too. (Send ideas!) I'm hoping that will help!
That's about it for the week. Stay safe and healthy my friends!