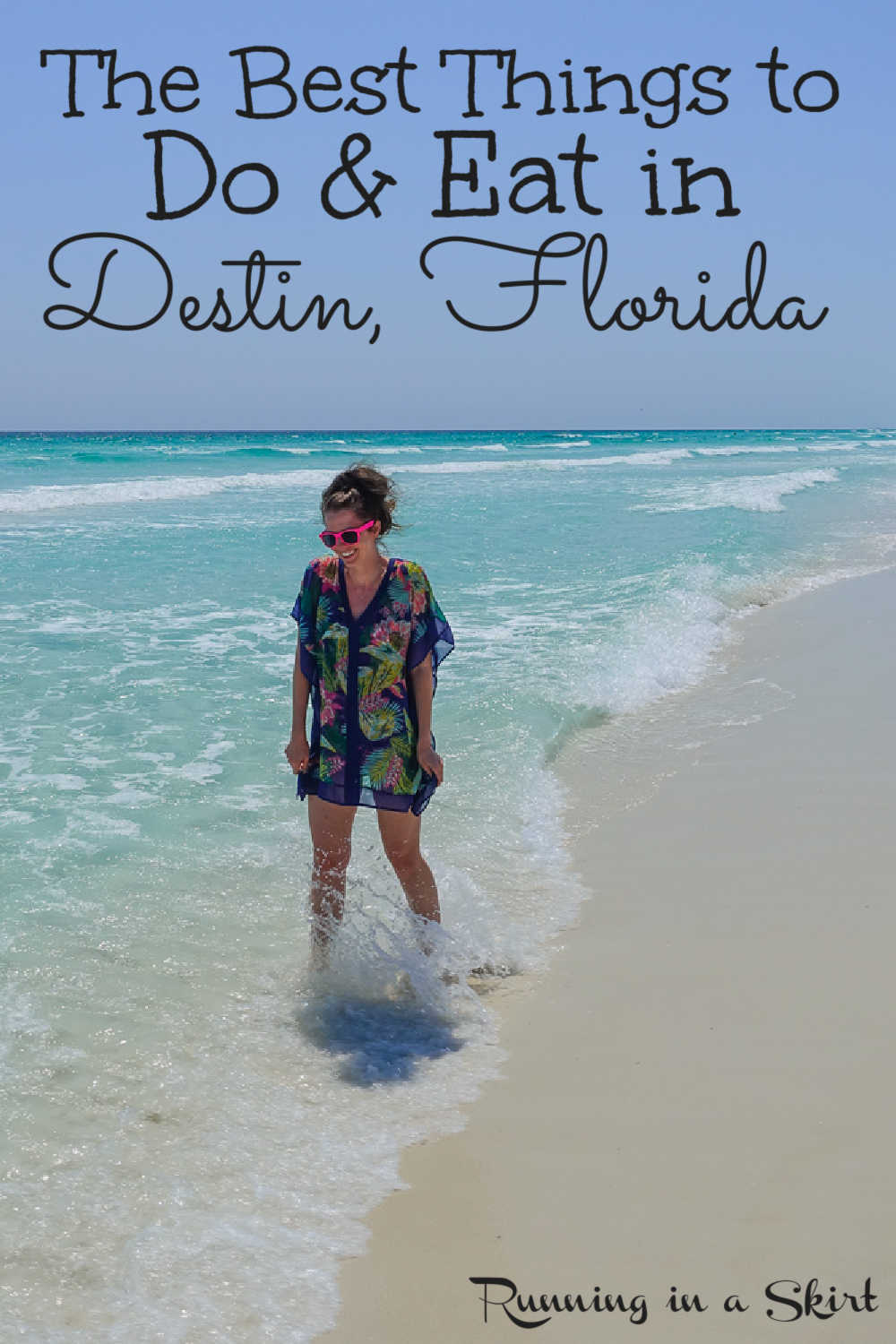 Curious about Things to Do in Destin FL? Here's the perfect long weekend itinerary!
This trip was another work trip for the Hubs, so I had a good amount of time to explore on my own as well as with the Hubs. The best part about Destin was by far was the beach. In terms of powdered white sand and the emerald green color of the water, they have the prettiest beaches I've seen in the US and the sand and color of the water reminded me in some ways of the Caribbean. Keep scrolling for the trip highlights and photos of the crazy beautiful beaches.
Things to Do in Destin
Wednesday
The Hubs and I flew into Destin early afternoon Wednesday and were starving! We dropped our stuff off at the hotel and immediately got a ride to a restaurant that was highly recommended to us, Boshamps. We sat down immediately to this gorgeous view, which was just what we needed to decompress after a morning of travel.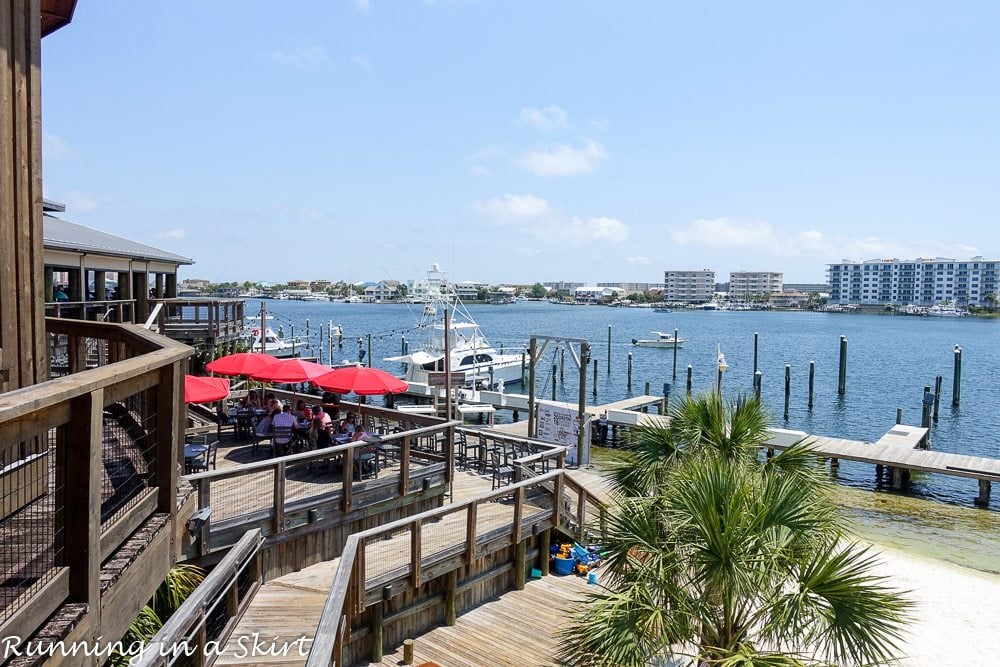 We ordered the feta dip, which was nothing short of incredible.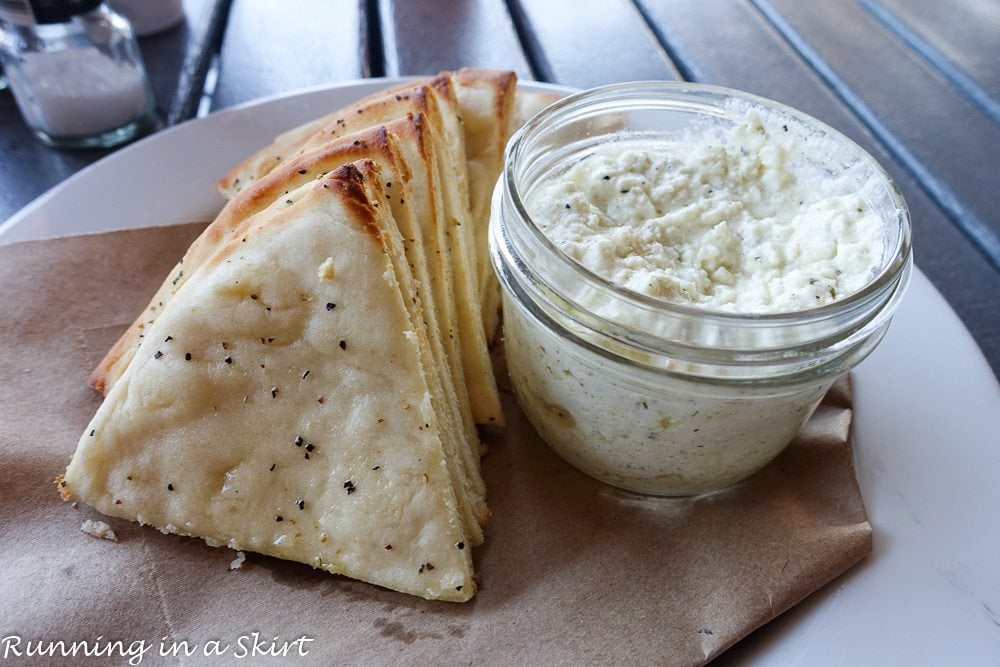 We also shared some chargrilled oysters, which were some of the best we'd ever had.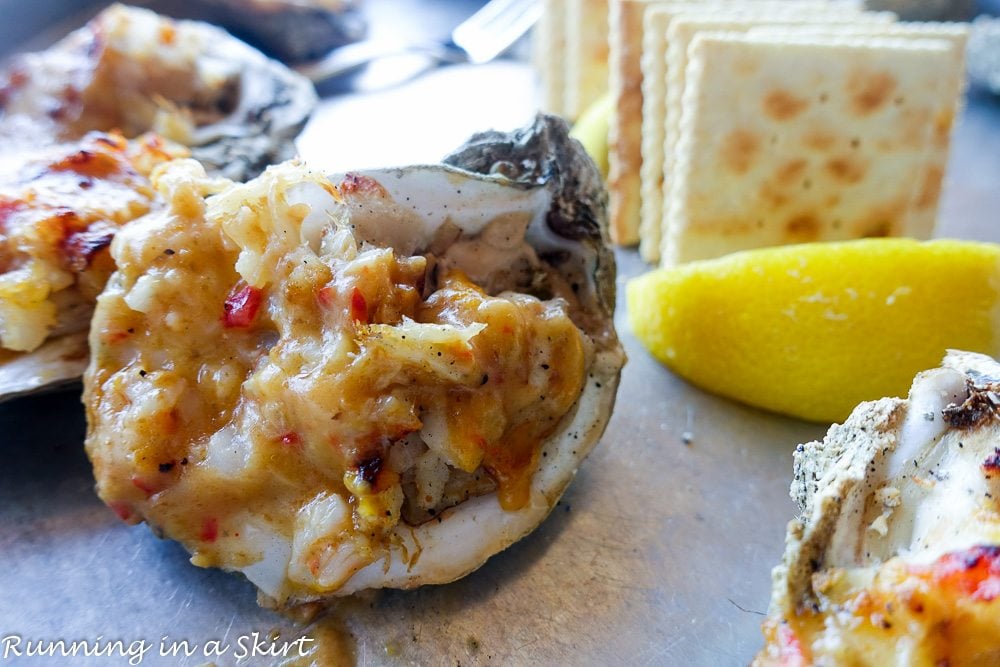 We also shared a blackened grouper sandwich, which was also amazing.
We lingered over lunch enjoying the food and the views.
Once we got back to the hotel we packed up for the beach. The Hubs conference events didn't start until 6, so we still had a few hours to take in the gorgeous beach. The sand was just as white and fluffy as people had described and the water has a gorgeous blue/green tint to it. You can also see straight to the bottom. It's incredible and feels like you are in the tropics.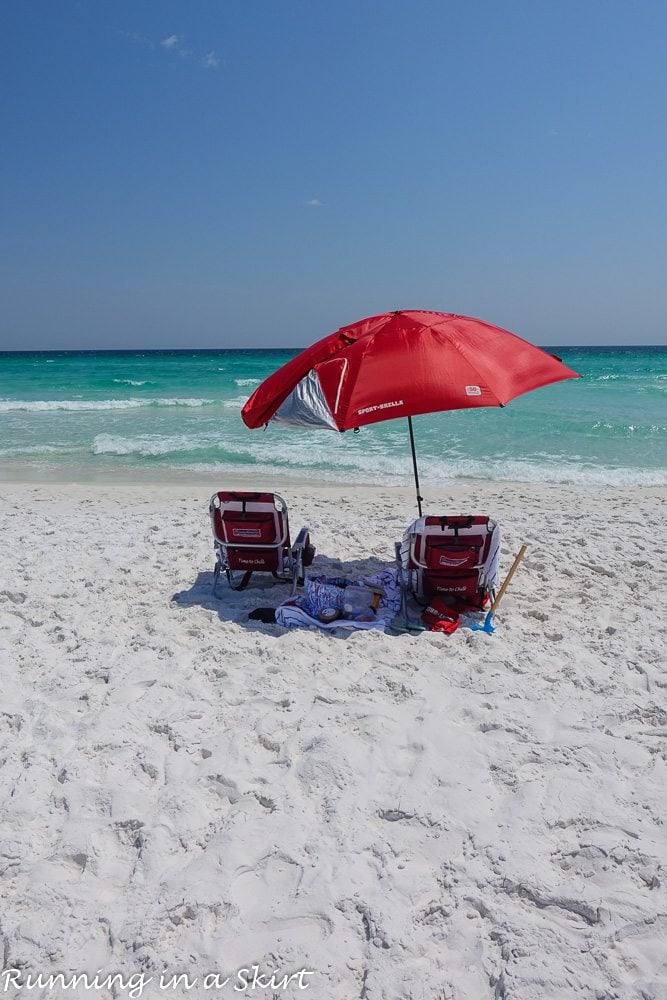 The Hubs had a meet and greet for his conference at 6. We spent a little too long at the beach, so we were running late and I didn't have time to catch a photo, but it was still a nice night. 🙂
Thursday & Friday
Thursday and Friday the Hubs was in meetings all day, so I did mostly the same thing each day. I woke up and had a leisurely breakfast while doing a little work.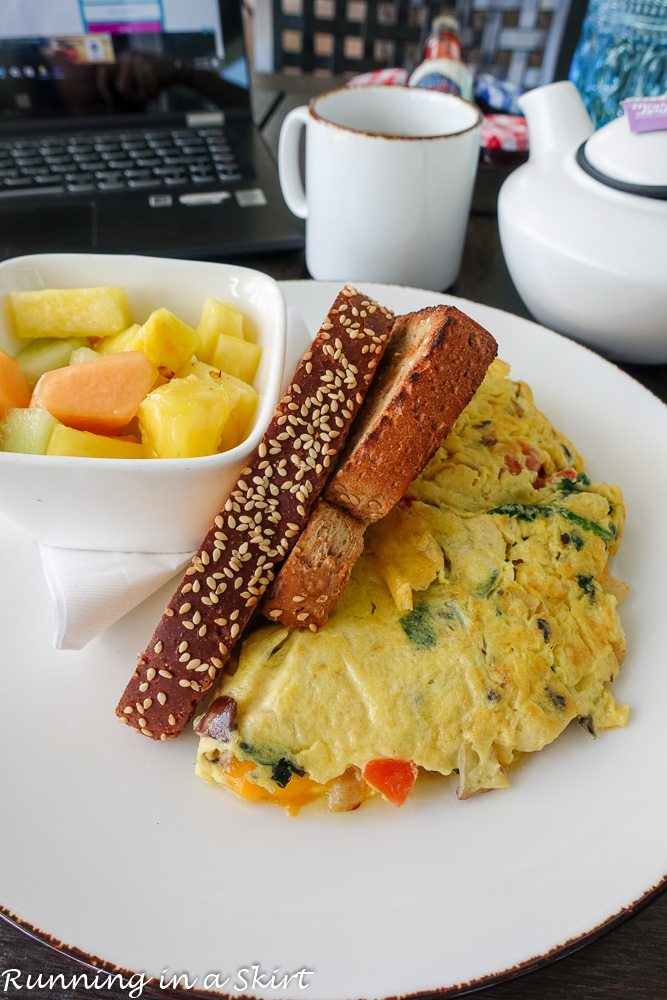 I then rented bikes and explored the area. Friday I ran a bit on the treadmill as well. I would have run outside but it was already 80+ degrees! I picked up a takeout lunch for myself on my bike ride.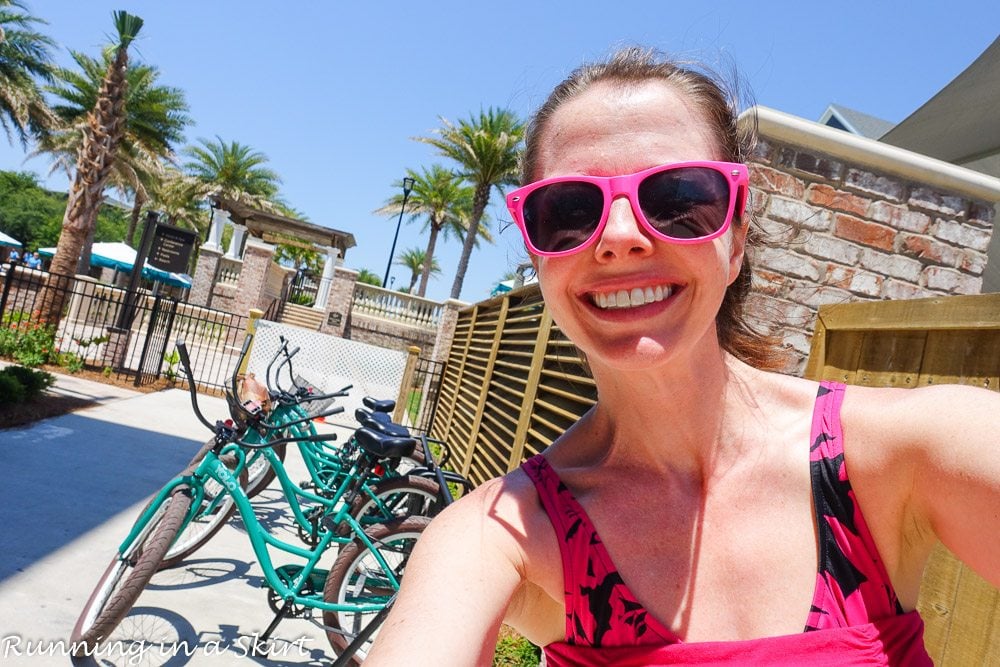 I then took my lunch out to the beach with my book. Just about a perfect day in my world.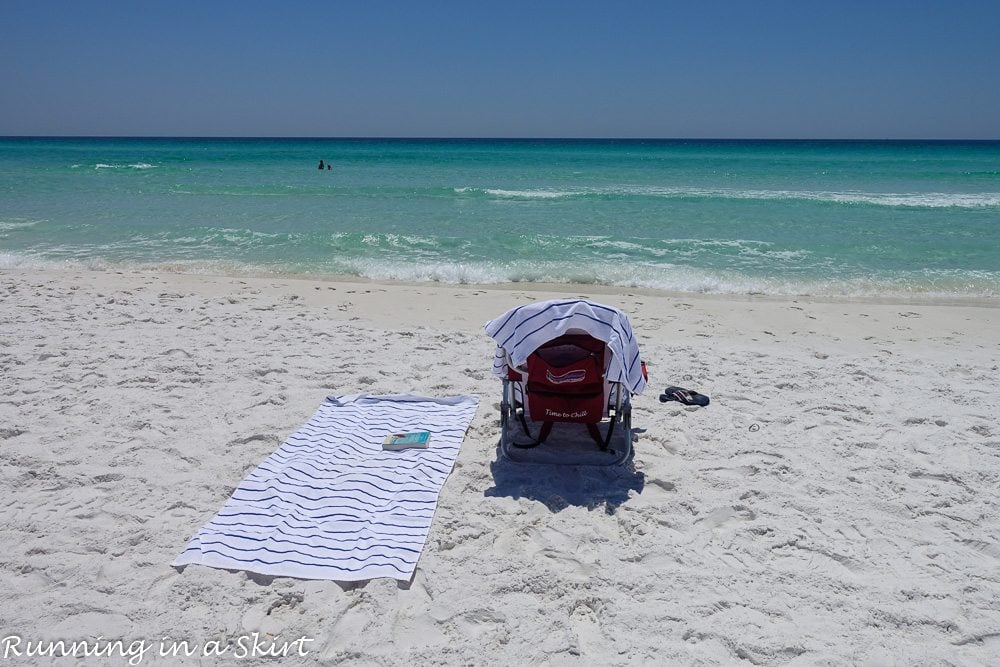 The water was just so intoxicating!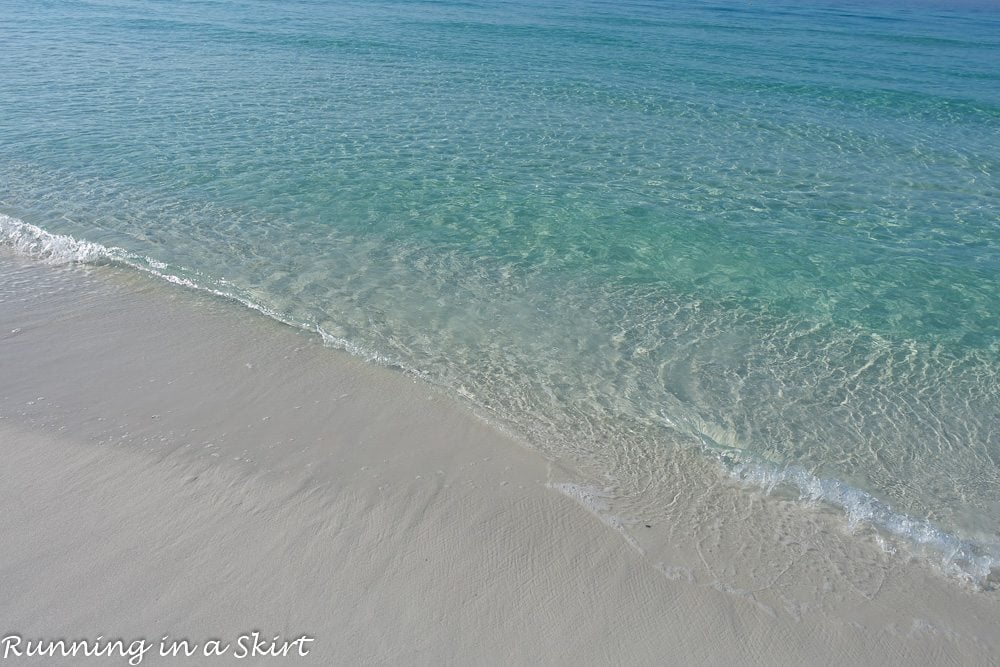 And of course I took a few beach walks.
Thursday we had dinner with the Hubs group.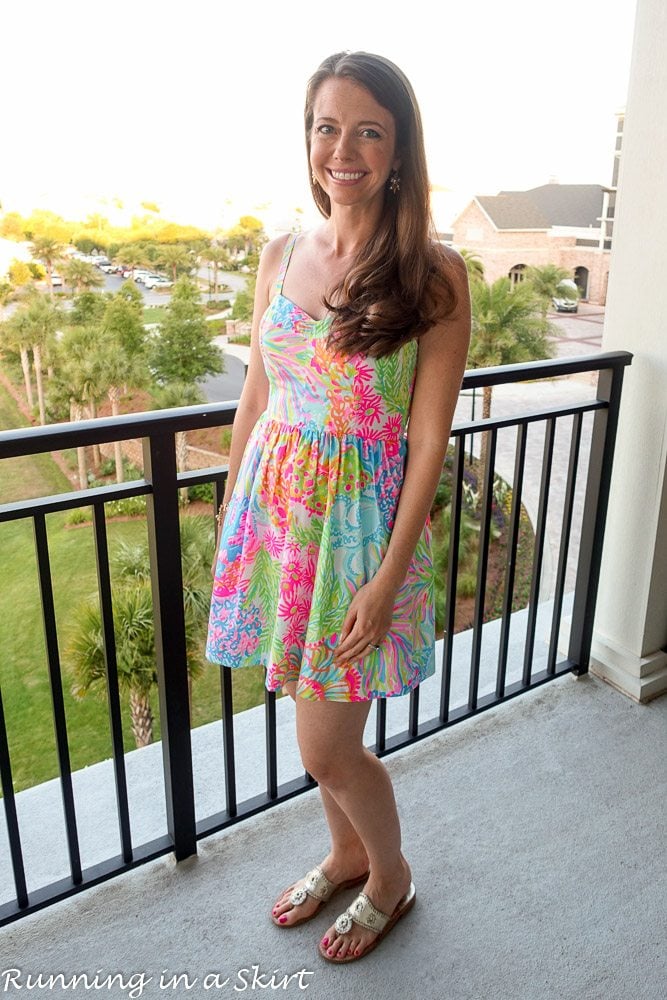 By Friday the Hubs was done with work and we scheduled a special dinner at Beach Walk.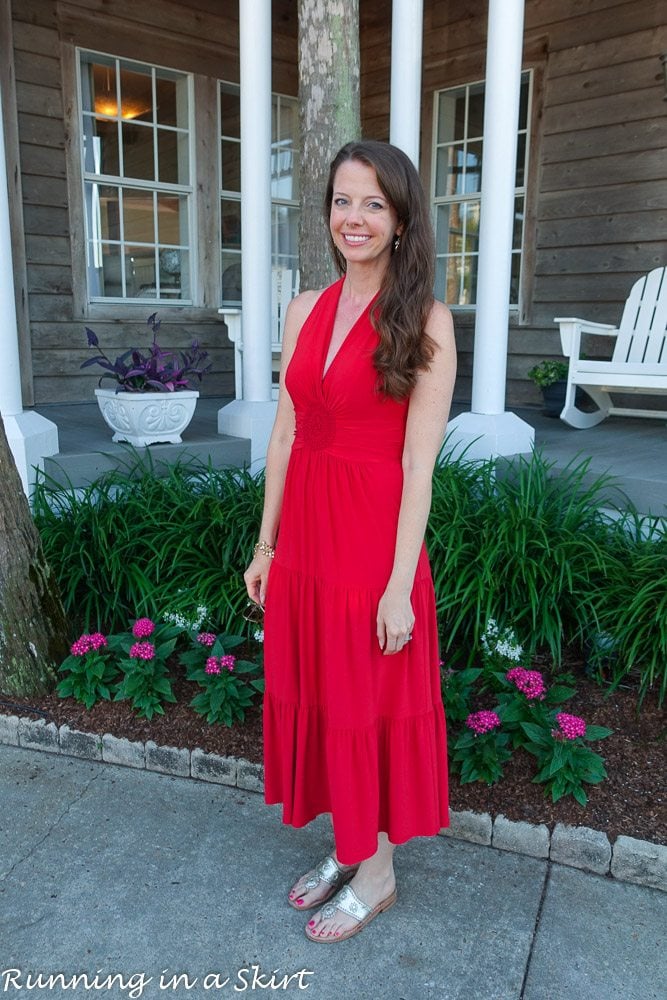 The restaurant was right on the water and had the most incredible sunset view.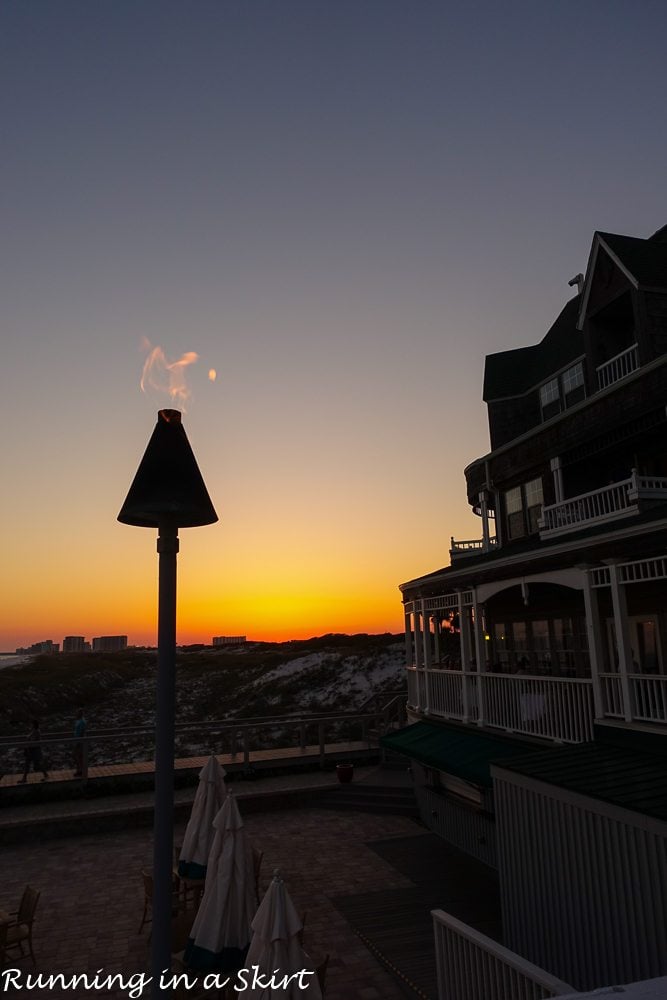 The whole experience at the restaurant was perfect. They had delightful service, fabulous food and sweet touches like giving ladies a rose with the bill. I was smitten with the place.
Our favorite food we ordered was the shrimp appetizer...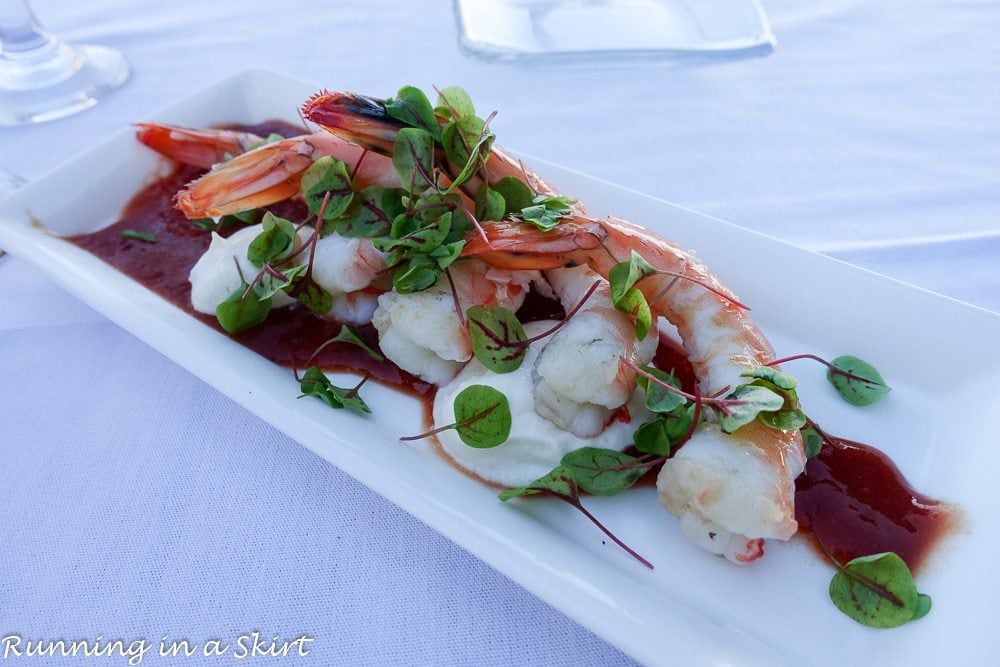 ... and the warm water lobster tail. I adore warm water lobster, so it was such a treat to have.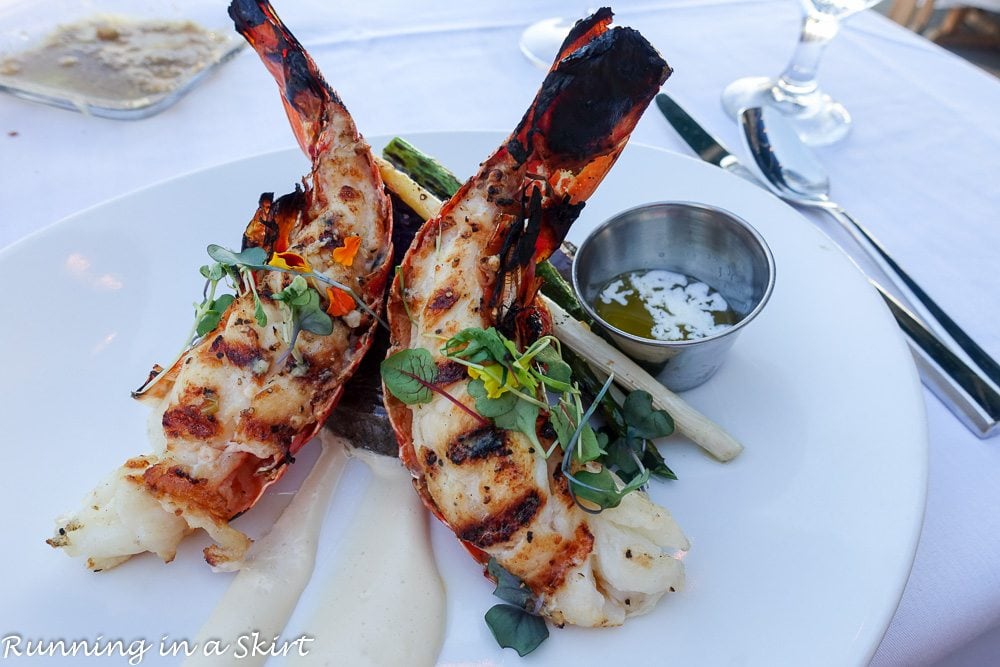 Saturday
Saturday the Hubs was completely free, so it was nice to have company again. We started our morning at First Watch. It's one of my all-time favorite breakfast places.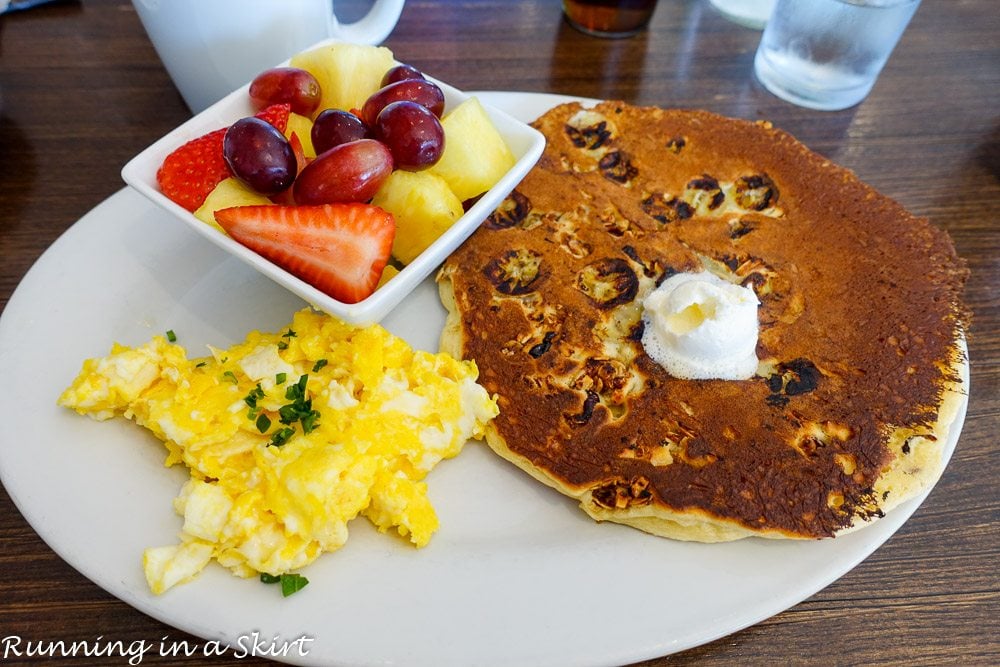 We then road bikes, picked up lunch again and took our day out to the beach.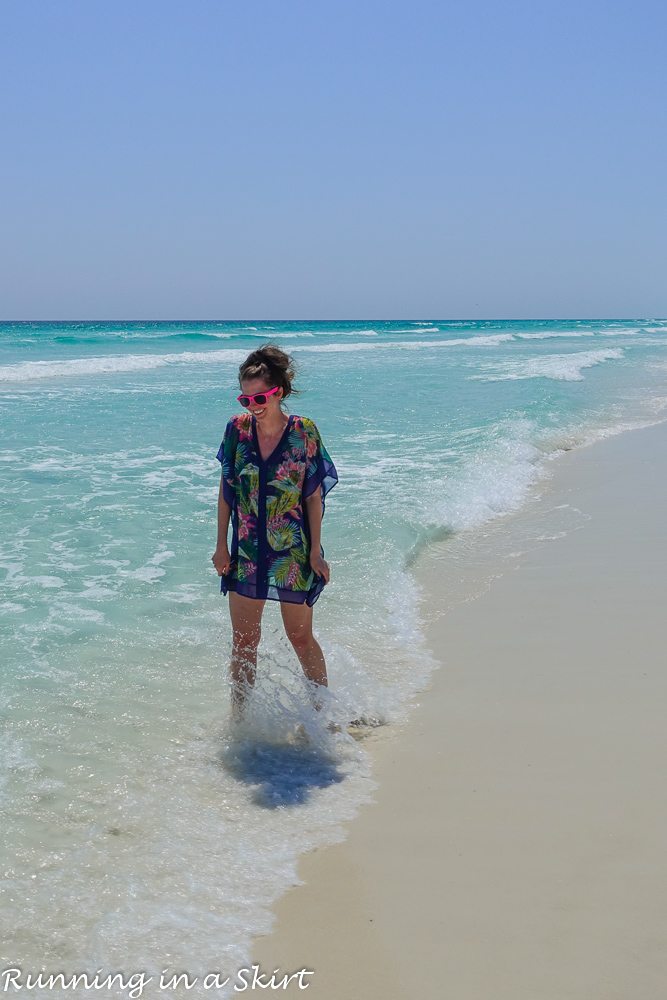 The prettiest part of Destin is by far these beach views and this is my favorite thing to do in Destin!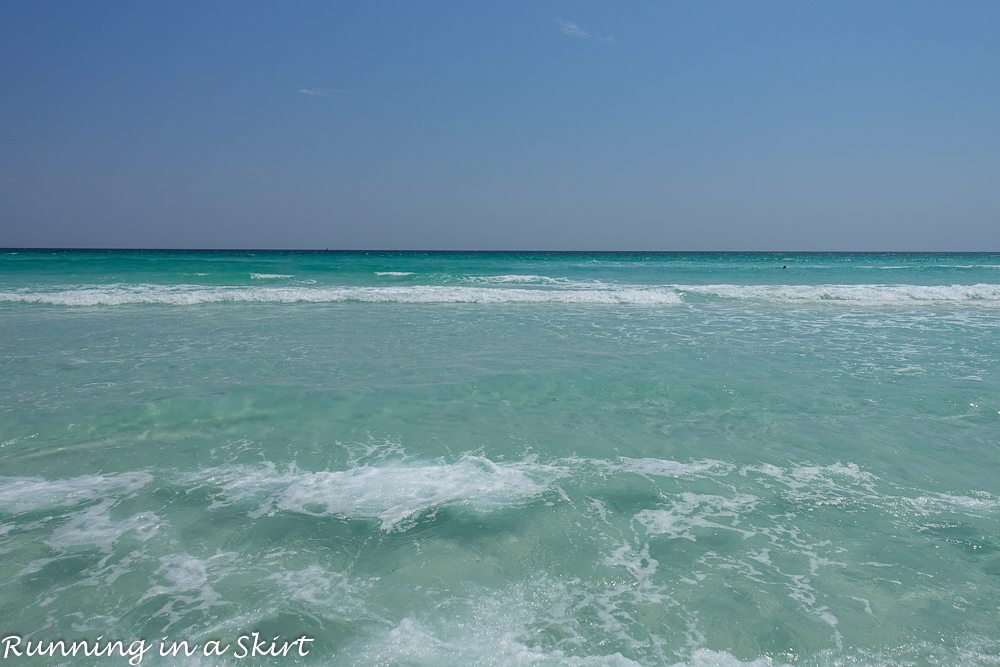 All-day we debated about where to go for dinner, but at the last minute, we decided to go back to Boshamps. We hated not to try something else, but we literally just loved our lunch the other day so much.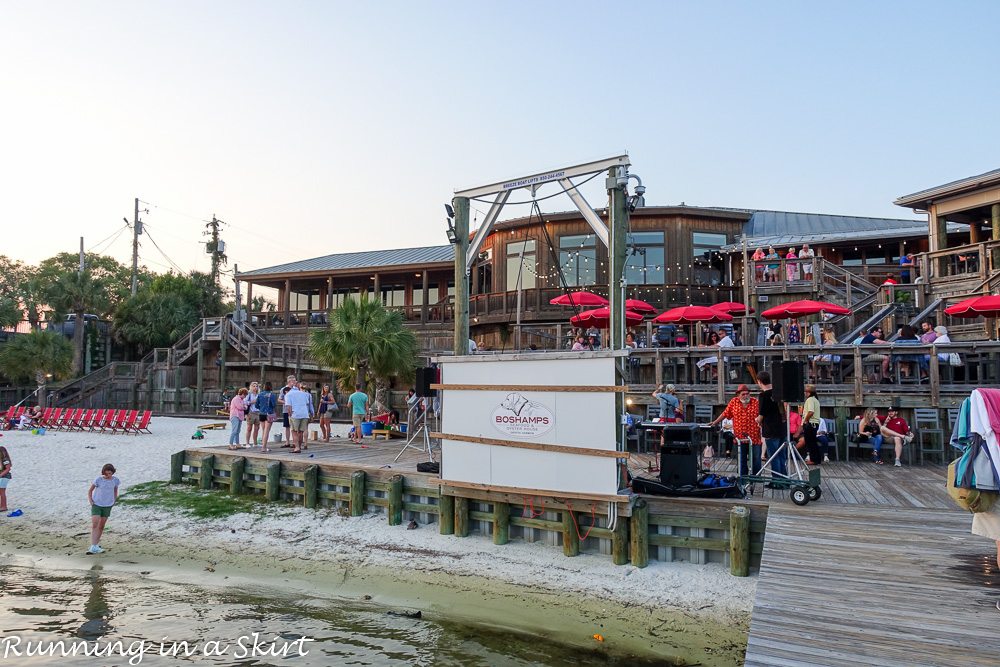 Going back did not disappoint. The dinner menu was slightly different and we shared the Snapper Destin...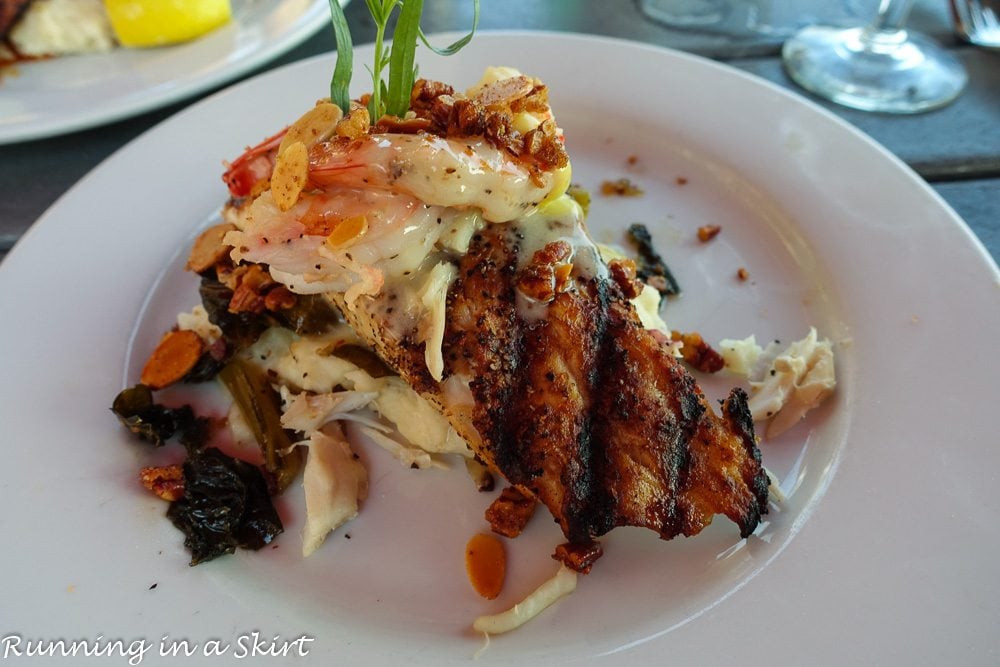 ... and fresh Blackened Grouper. So incredibly good. If you go, back sure to head there early because the wait can be very long after 6!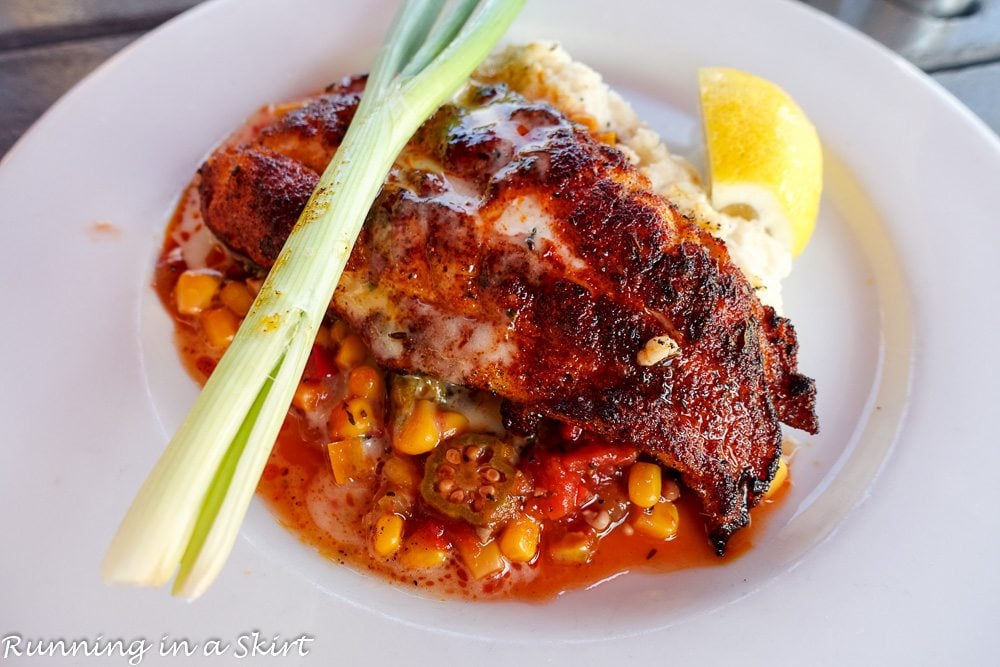 After dinner, we took a water taxi to HarborWalk Village. The water taxi ride was such a fun way to get around and it just happened that we got on right as the sun was setting. Magical!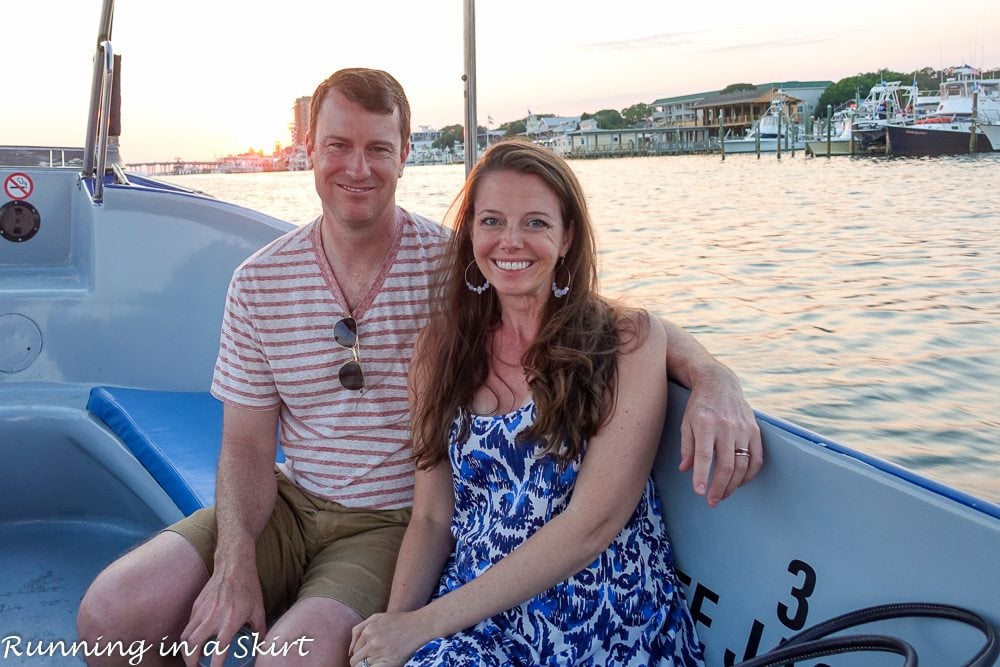 I snapped a few pictures... of course. It was so beautiful.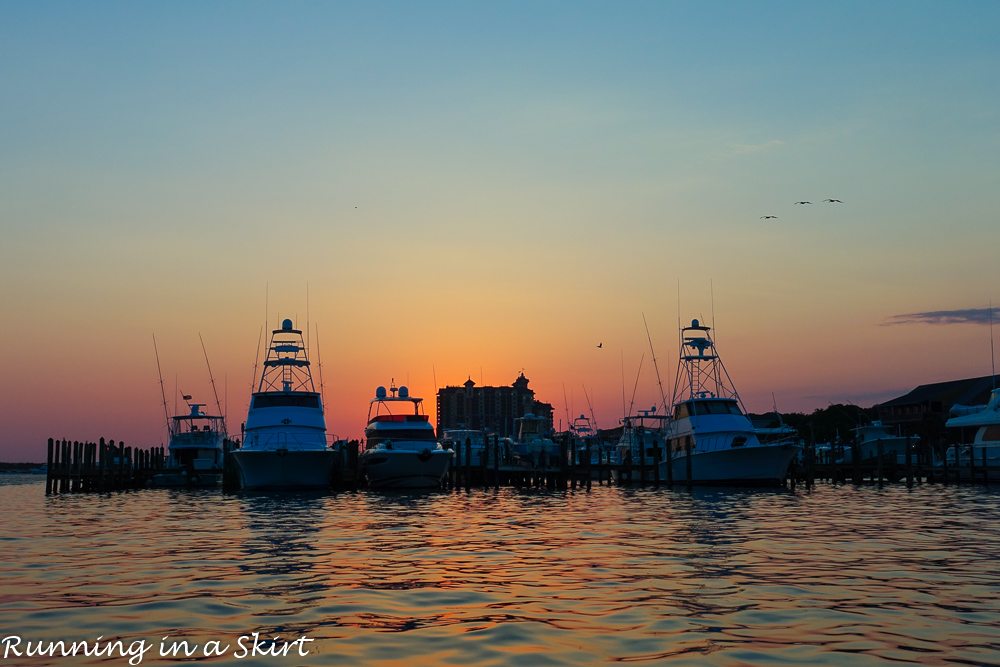 We did this spur of the moment and was one of the highlights of the trip for me! When we go back to Destin (which I know we will!) I'm definitely planning some sort of boat excursion... there are so many great things to do in Destin... but getting out on the water has to be one of them.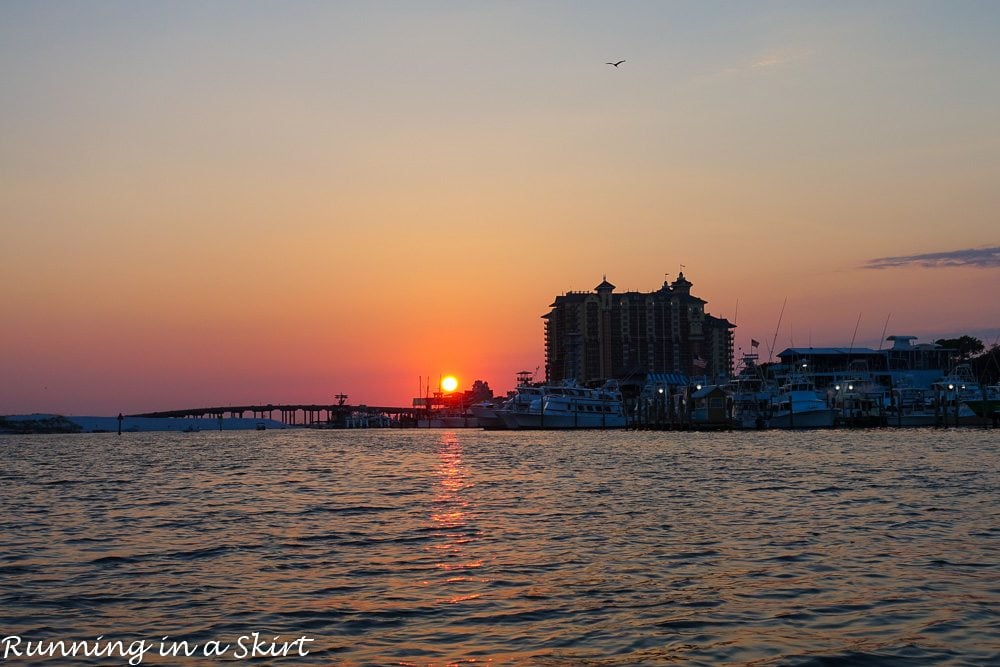 We found the HarborWalk village a little touristy for our taste, so after walking around for a bit we called it a night.
Destin is such a nice place! The beaches alone make it a place worth visiting and I'm sure I will be back too soon. If you get a chance to check it out, I highly recommend it.
More Destin Travel Information:
Like this post about Things to do in Destin? Pin this to your favorite Pinterest board!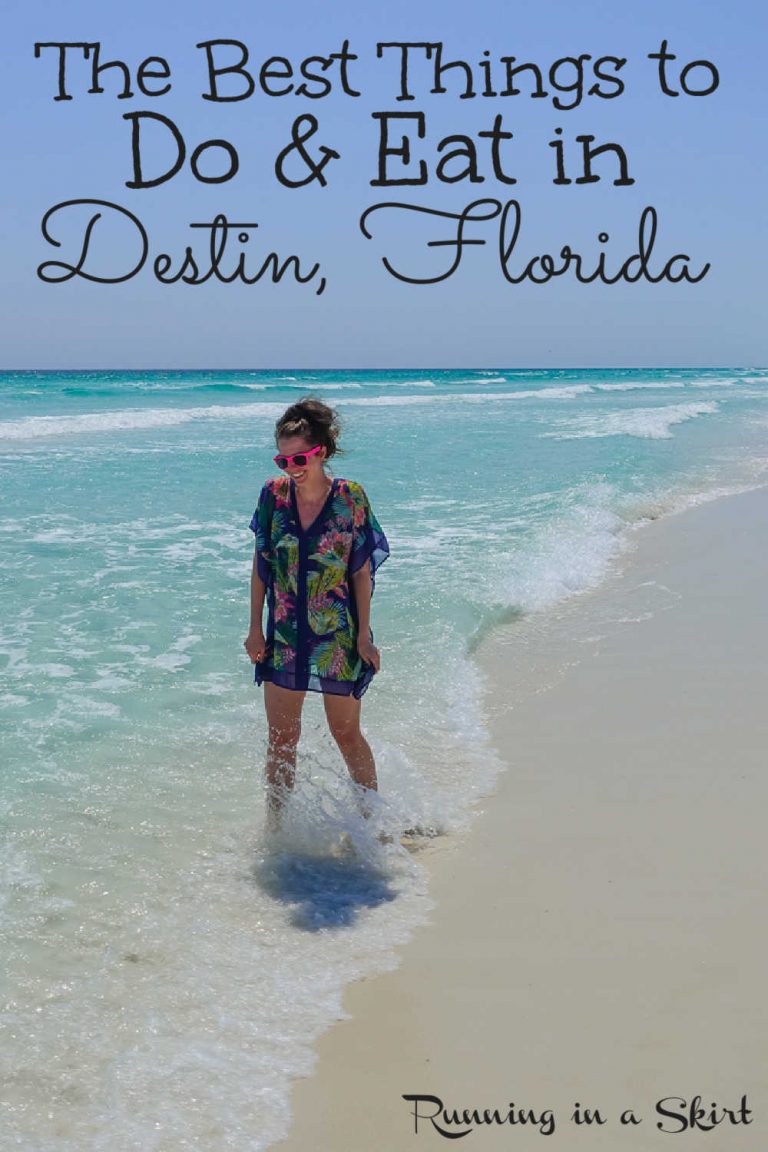 Love Florida?
Your turn!
What's your favorite beach?
Ever been to Destin?