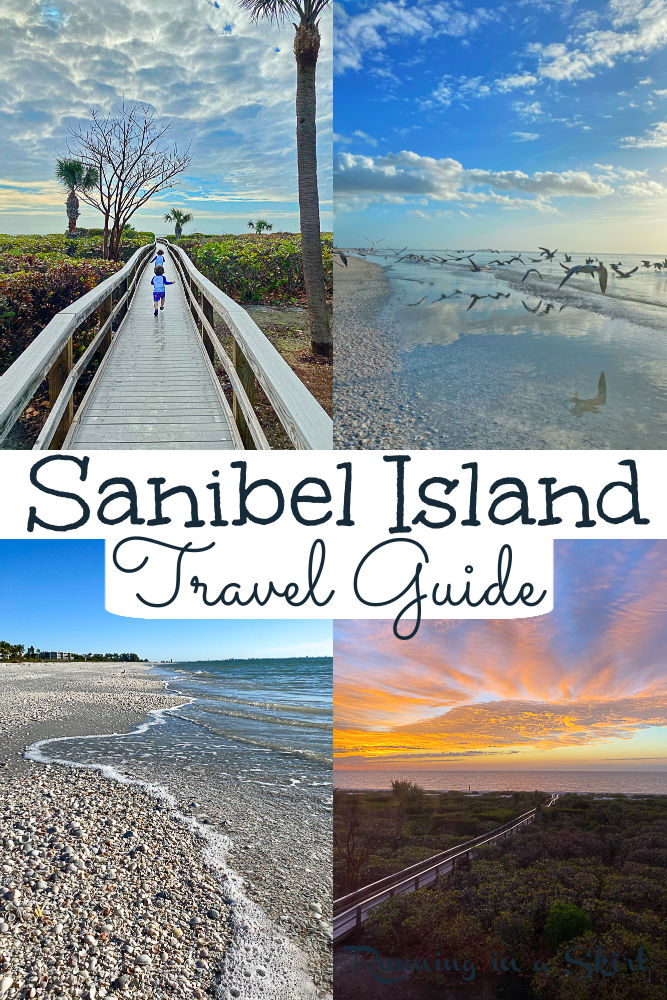 Curious about Sanibel Island Florida? I'm sharing my top tips to visit this tropical Southwest Florida island in my Sanibel Island Travel Guide. Get the inside scoop on what to do including the best beaches, where to stay, and the best restaurants to eat at.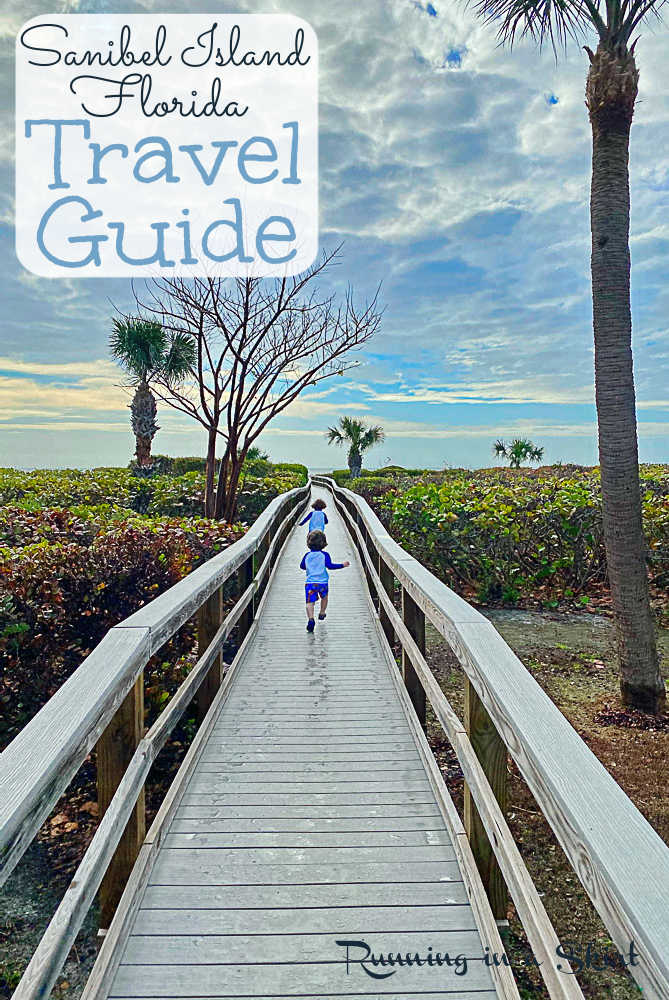 Sanibel Island Travel Guide
Sanibel Island island is a special place for anyone who loves the beach, water, and an island lifestyle. I can't wait to share more about this place I love in my Sanibel Travel Guide.
Sanibel Travel Guide - Everything you need to know for a perfect visit to the island!
Click To Tweet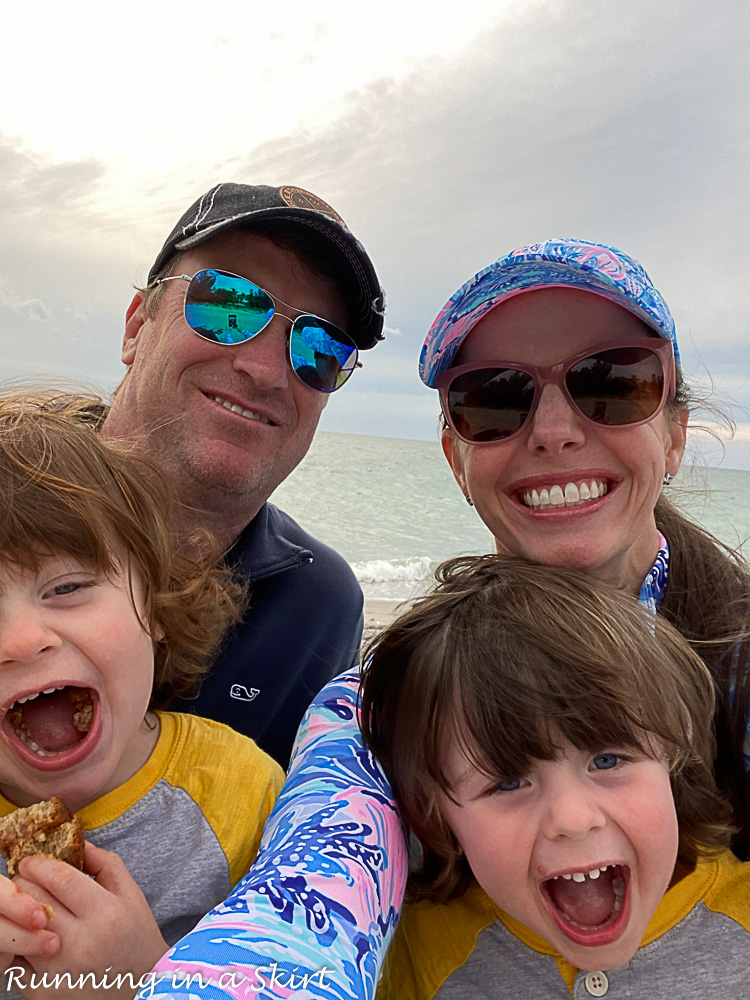 This low-key, quiet, and quaint island is a place where seashells and dolphins outnumber people. It oozes small-town charm with no chain restaurants, high rises, or stoplights. There is a laid-back and casual vibe here that has a quirky old Florida charm in an authentic and endearing way. It is my kind of place.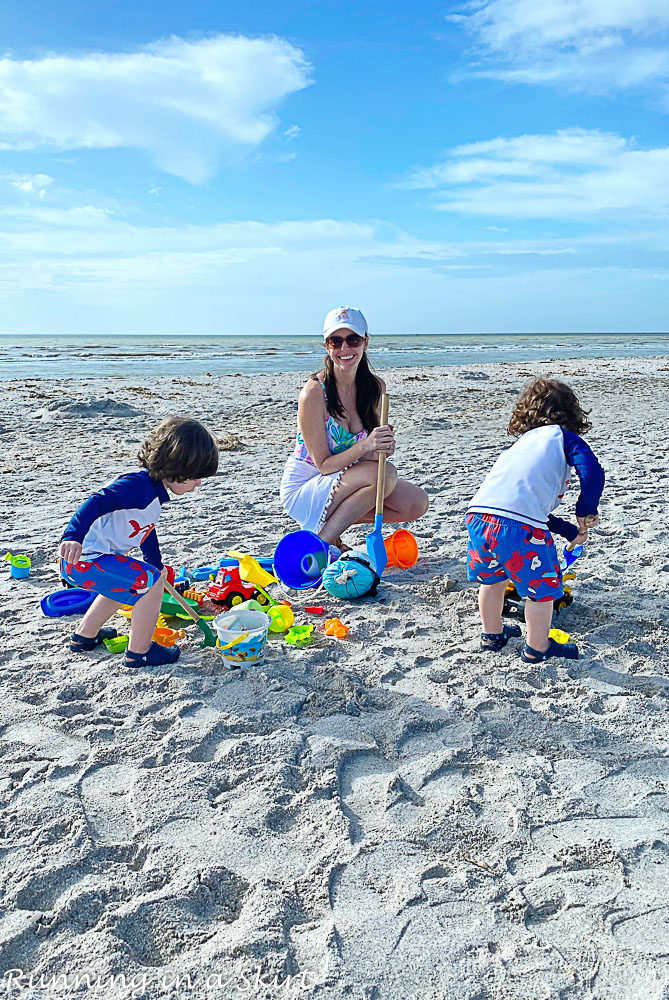 Sanibel is known for its gorgeous shell-lined beaches, wildlife, and relaxing vibe. It's a great place to stay busy bike riding and shelling or doing nothing at all.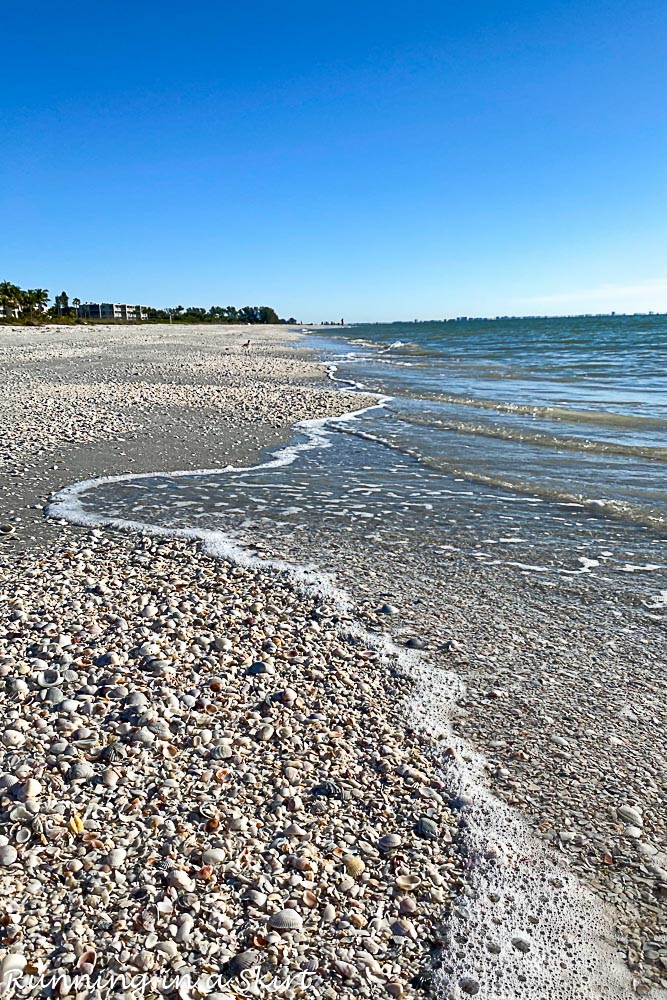 Sanibel and the neighboring Captiva Island are the perfect places to spend a very special family vacation.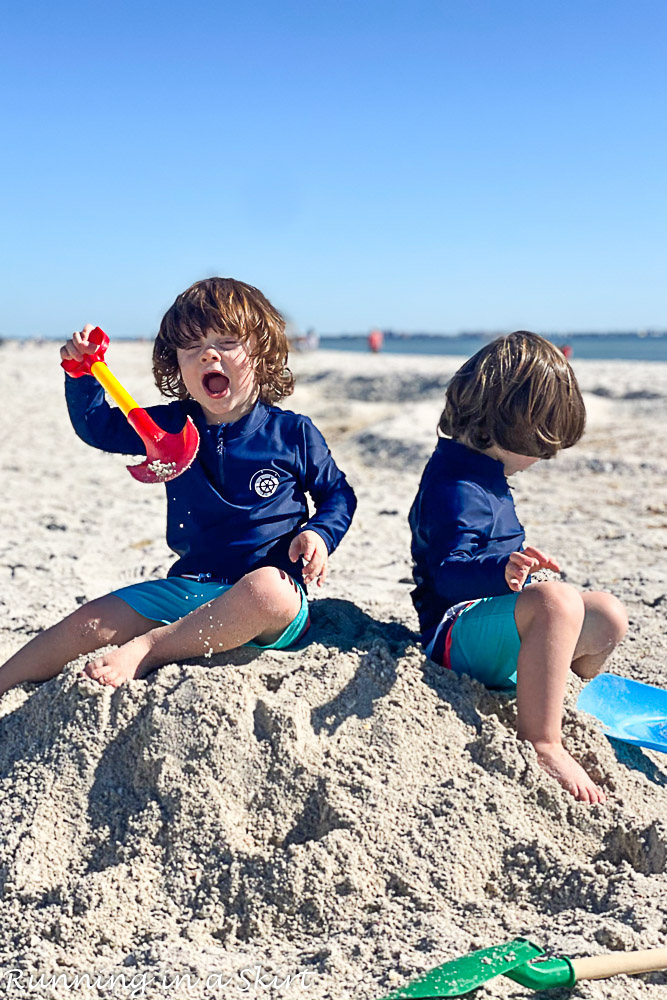 Where is Sanibel Island Florida?
Sanibel is along the Southwest coast of Florida just off Fort Myers beach. Fort Myers is just north of Naples and south of Tampa. Its unique east-west orientation makes it an unusual Florida island that is a natural magnet for over 200 kinds of shells. It has 15 miles of unspoiled beaches.
When is the Best Time to Go to Sanibel?
The best time to visit Sanibel is actually during the winter and early spring. The peak season is December through April. During this time average, high temperatures range from the mid-'70s to the mid-'80s.
Summer weather is generally much hotter (in the 90+ degree range) and has a threat of daily afternoon storms.
Because of this prices are generally highest in the peak season, so if you are looking for a deal you could try the summer!
Getting to Sanibel Island
Sanibel Island is easy to get to from Fort Myers. There is a large and beautiful toll bridge, the Sanibel Causeway, that takes you there. Once you get on the island you can get around by car or better yet bike. The small island actually has more cars than you'd think and the user-friendly bike paths make it super easy to get around. There are over 25 miles of bike paths on the island.
You can get to Captiva by driving to the end of Sanibel and crossing over the Blind Pass Bridge.
The closest airport is the Southwest Florida International Airport which is about 30 miles East of Sanibel. Flying into the Punta Gorda Airport is another option because it is only 60 miles northeast of Sanibel. There are cheap flights from Allegiant air into that airport.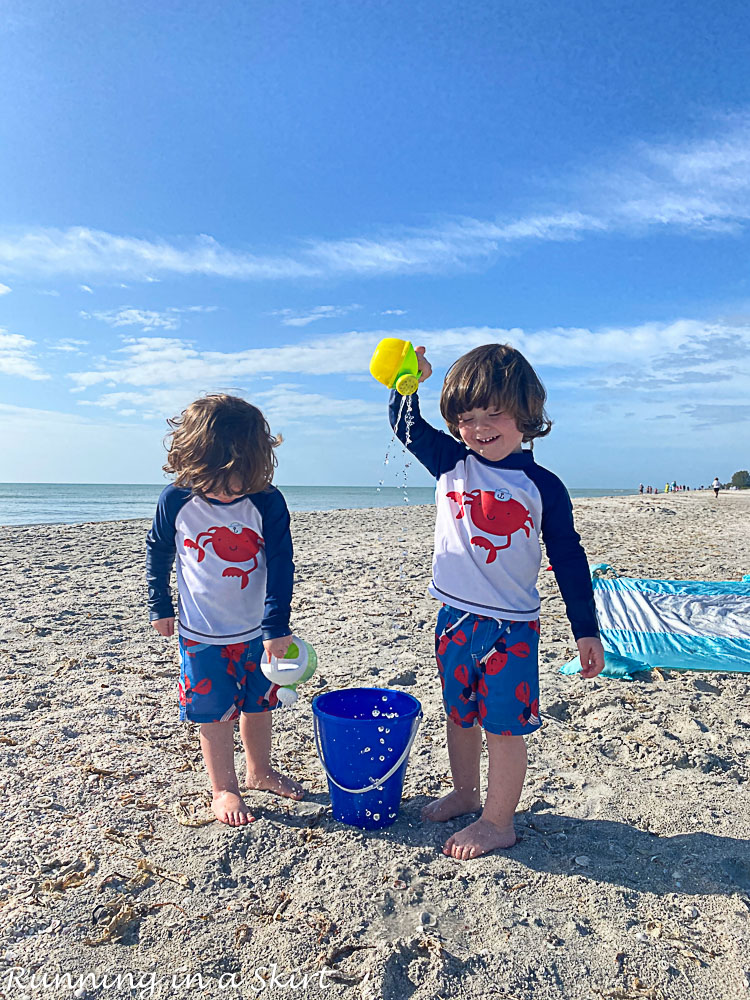 Best Places to Stay in Sanibel
Sanibel does not have any large chain, high-rise hotels like most Florida beaches do. There are a few smaller and charming local resorts to consider including Sanibel Moorings Resort, Sundial Beach Resort, and Spa, West Wind Inn, Casa Ybel Resort, Island Inn. There is also the South Seas Resort and Tween Waters Island Resort and Spa which is technically on the neighboring Captiva Island. I haven't stayed at these personally but they look nice.
There is also an abundance of VRBO rentals. I've stayed in rentals booked this way on my trips to Sanibel. It's a great way to have lots of space for your family to spread out and know exactly what unit you are renting.
What is There to Do on Sanibel Island?
Sanibel isn't filled with traditional attractions like many beach towns. The main attractions are the beautiful natural beaches and gorgeous gulf waters.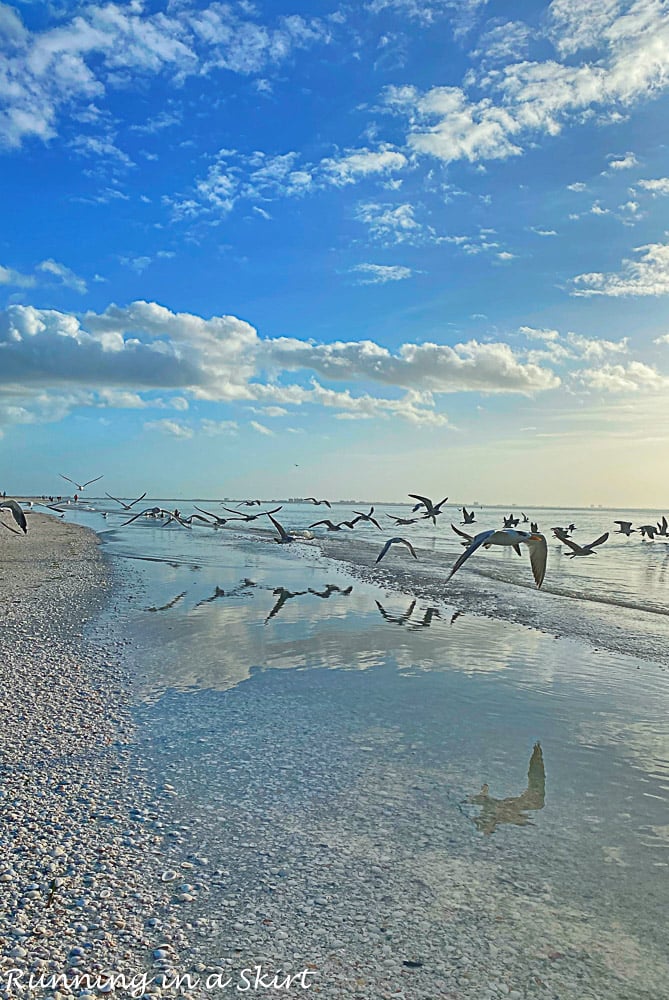 Whether you are playing in the sand or in the water, you will never get bored. There are so many traditional water activities to enjoy on the island including boating, paddle boarding, fishing, and kayaking. If you love being out on the water, this is a perfect place to be!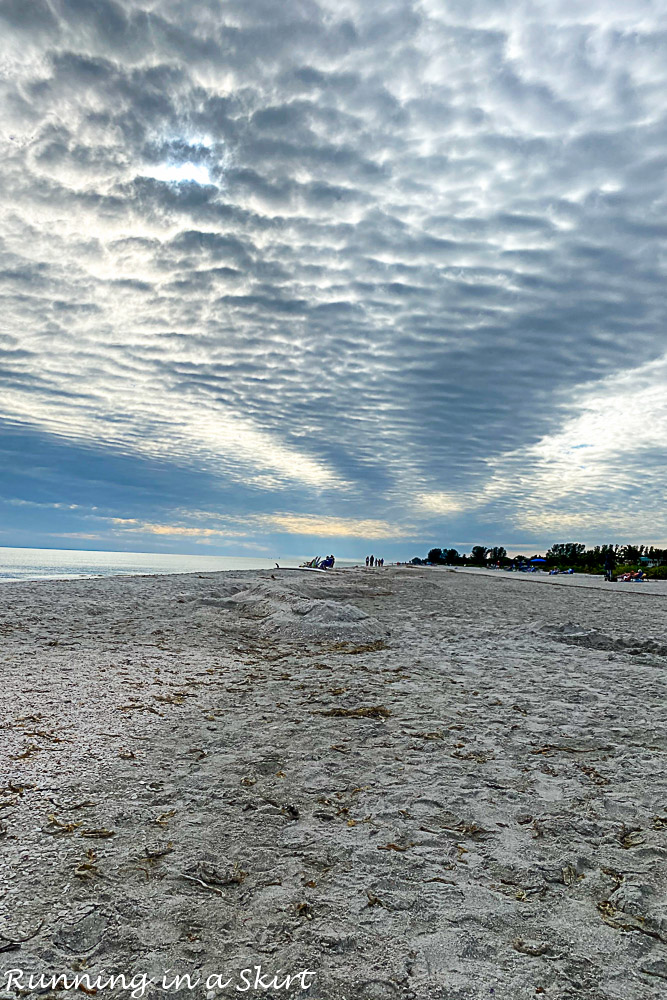 Here are some other fabulous things to do in Sanibel in my Sanibel Island Travel Guide.
Beaches
Sanibel beaches are natural and a bit magical because of the combination of white sand and gorgeous shells.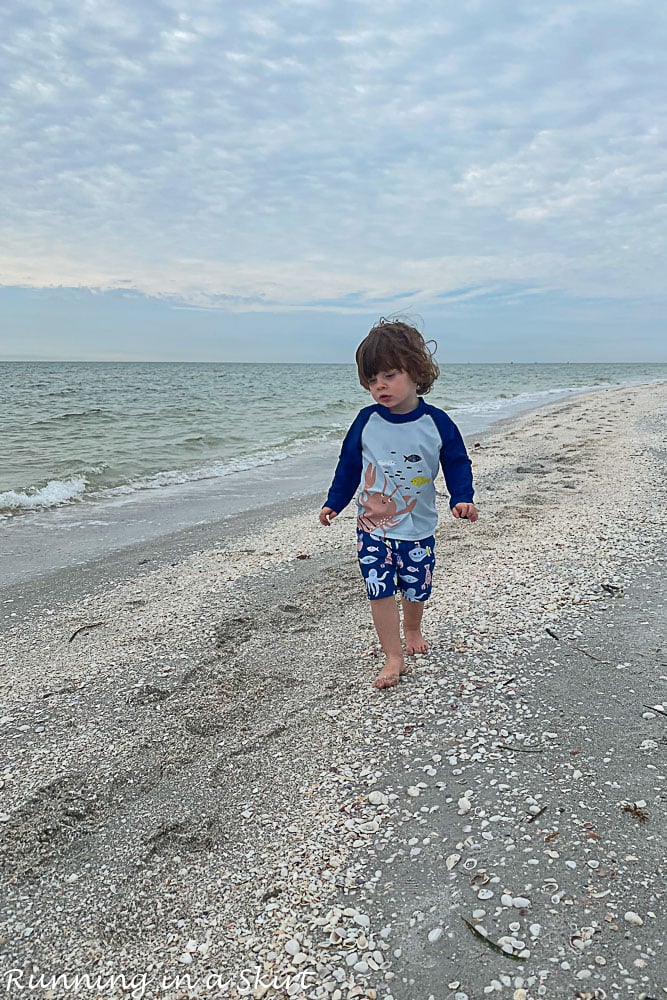 With the long stretches of beach, it's easy to find an uncrowded spot that makes you feel like you have the place to yourself.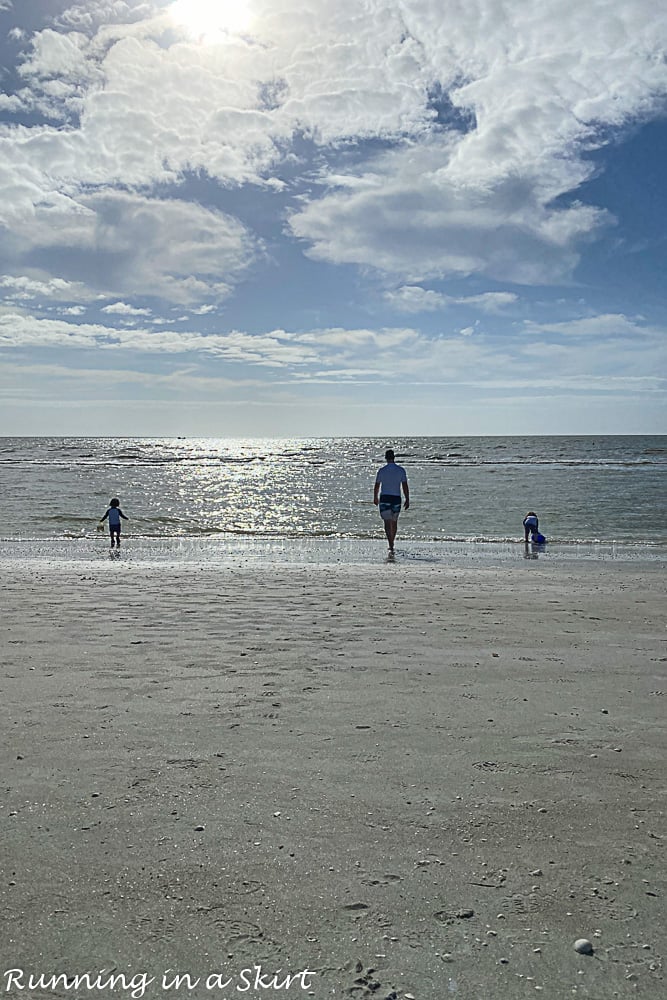 You can walk, run or play on them until your heart is content. My boys love to play with their beach toys!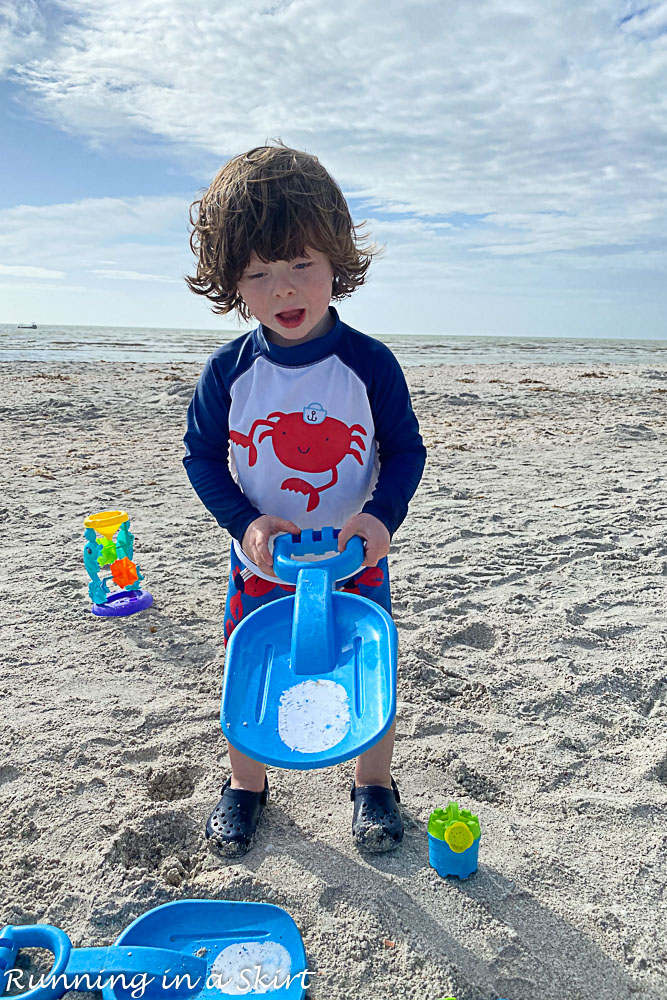 Here are some of the best beaches on Sanibel Island Florida.
Lighthouse Beach
Gulfside City Park
Tarpon Beach
Bowman's Beach <--- no hotels here!
Blind Pass Beach
Sanibel Shelling
Sanibel is considered the top shelling spot in North America and it doesn't take long to see why.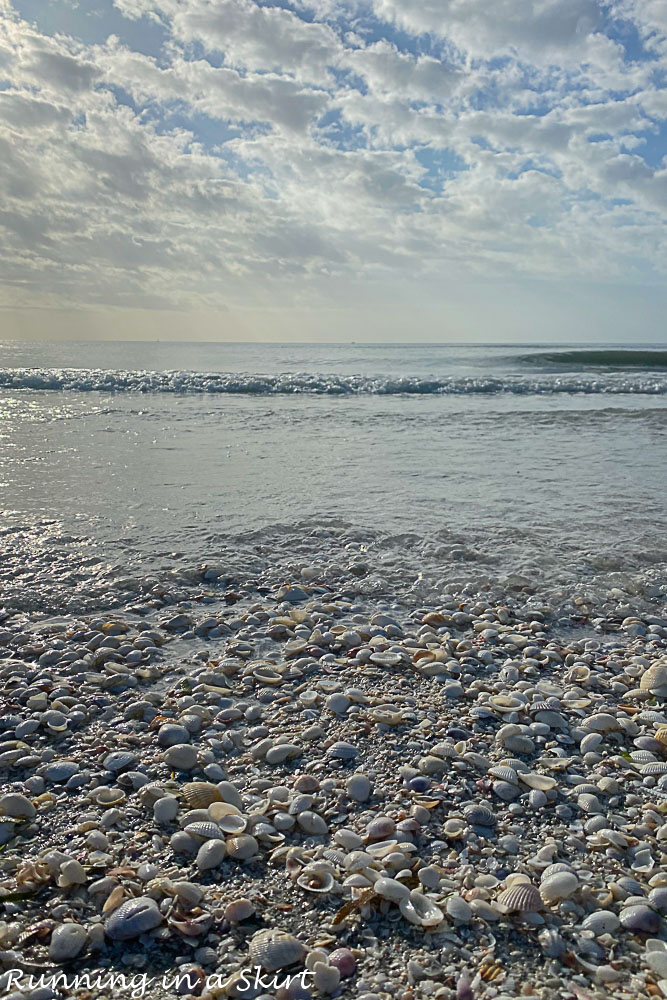 The beaches are lined with so many colorful shells in dozens of different varieties. Shelling is so popular here that you'll see many people walking the beach bent over at the waist looking for shells. Walking like this is affectionately called the "Sanibel Stoop."
J.N. "Ding" Darling National Wildlife Refuge
One of the few actual attractions of traditional things to do on Sanibel Island is the J.N. Darling National Wildlife Refuge. This wildlife park is home to nearly 6,400 acres of undeveloped mangroves and is home to 270 types of birds, 35 species of mammals, and 60 different types of reptiles.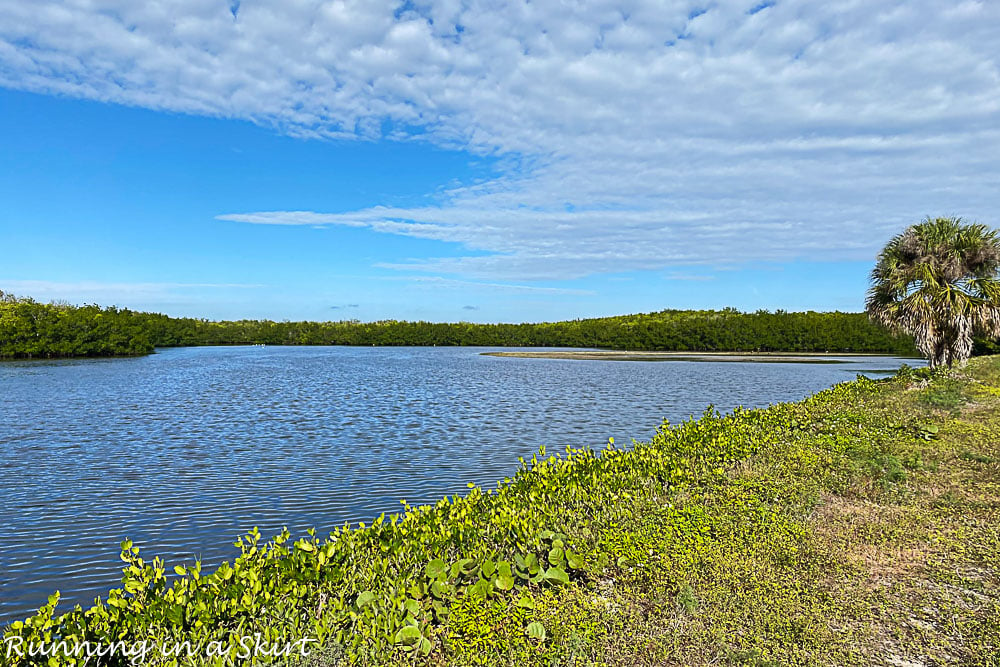 There is an information tram ride that goes through the park but we opted to drive and get out and walk in different locations.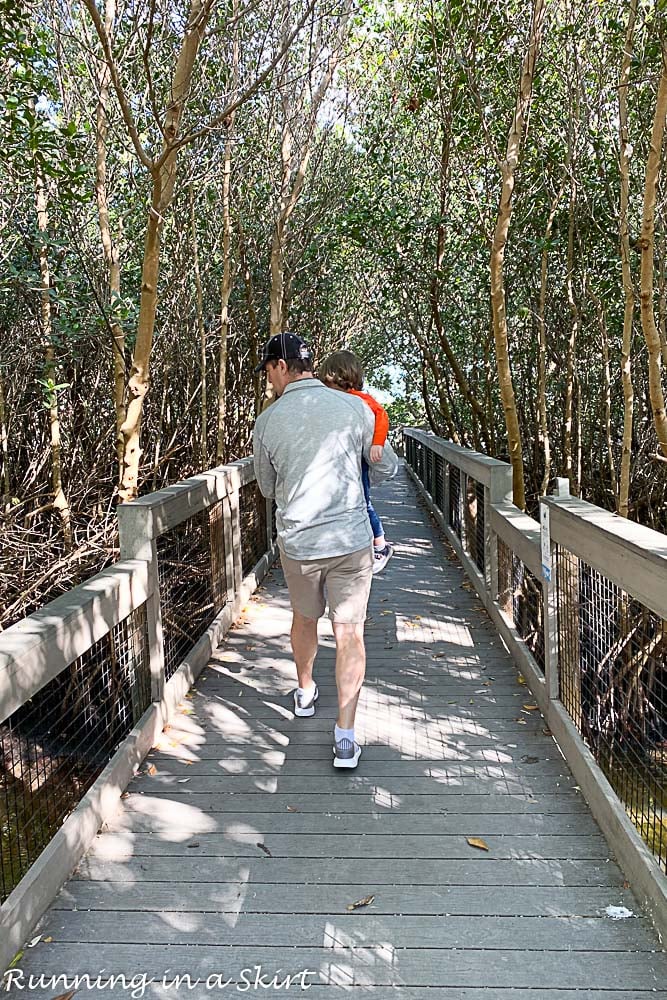 The boys enjoyed the views and it's a great place for kids and adults alike.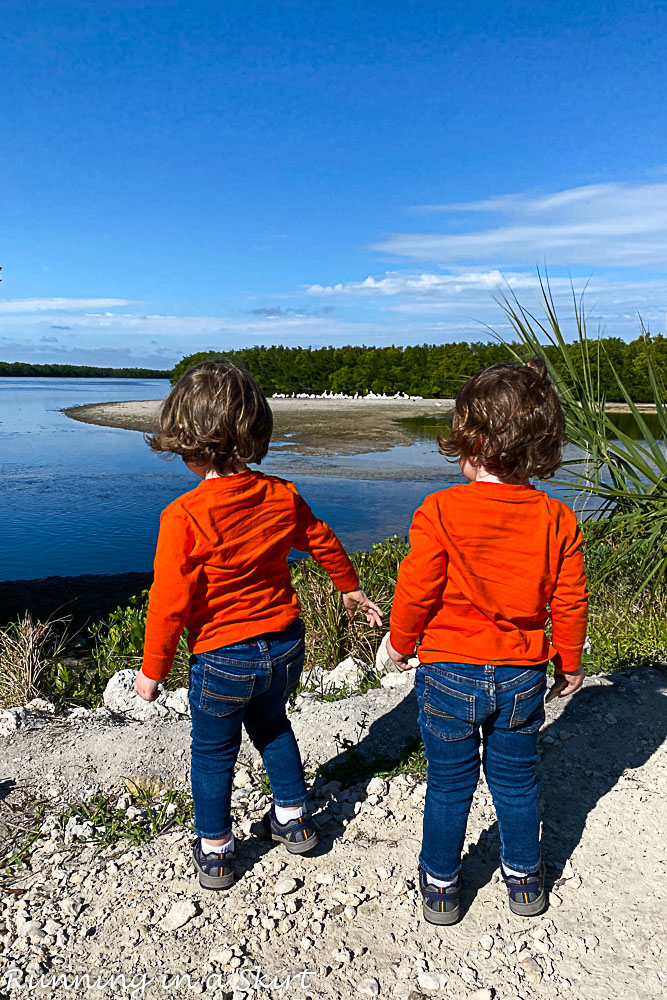 Watching the Sunset on Captiva
If you are wondering what is there to do on Sanibel? How about an afternoon trip to neighboring Captiva to watch the sunset! I packed a picnic dinner for the twins and we had a lovely adventure in the sand.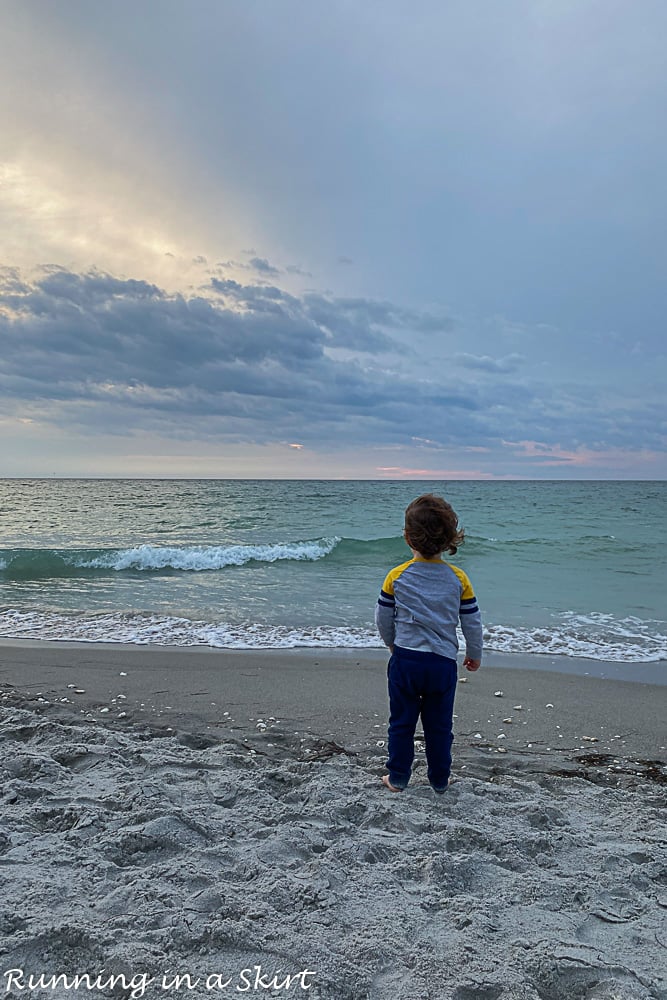 It's a special treat to watch the sun dip into the ocean and Captiva has some spectacular sunsets.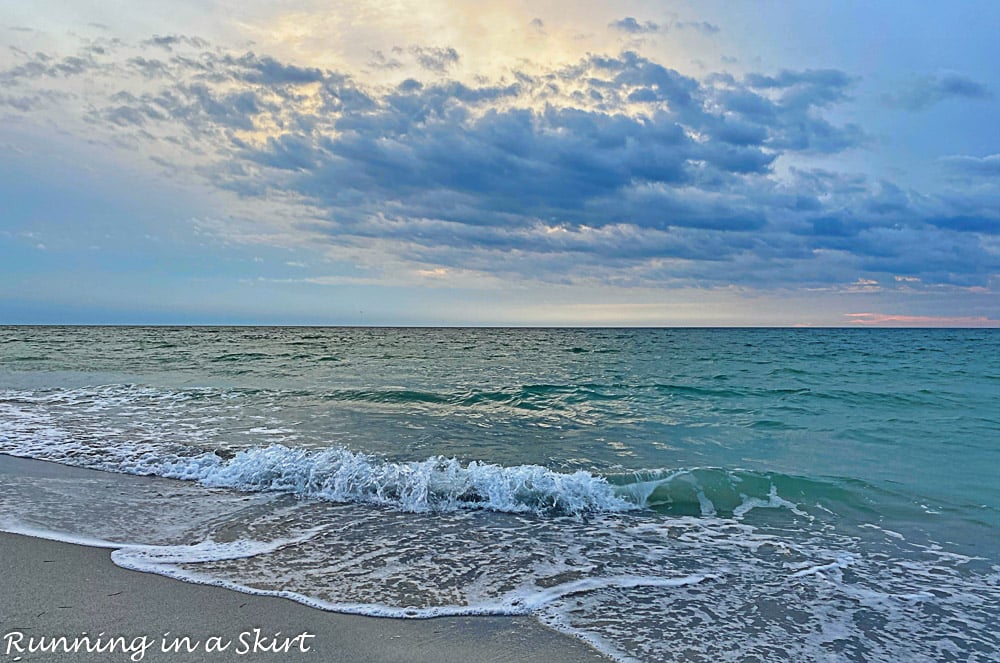 Finding a public place to park on the island can be tough but we had luck at Allison Hagerup Beach Park.
Watching the Sunrise
It's a joy to be able to watch a gorgeous sunrise and sunset over the water in one day. Sanibel is the perfect place to do both.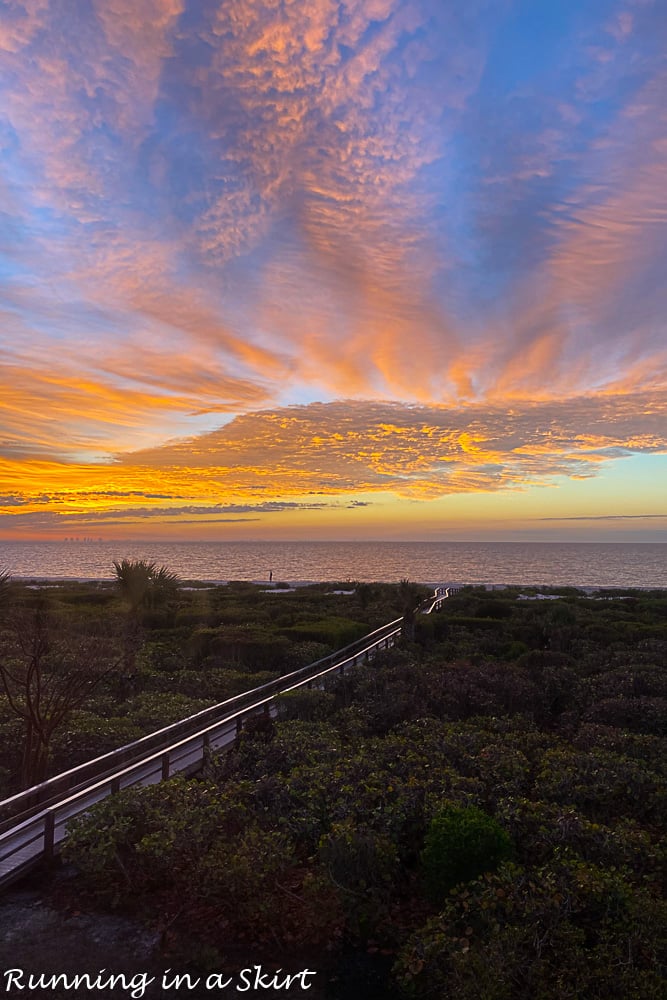 This was the lovely sunrise from our condo which was simply breathtaking.
Flying Kites
Another great activity in Sanibel that's great for kids and adults is kite flying! Get these easy to fly ones that even toddlers can use here.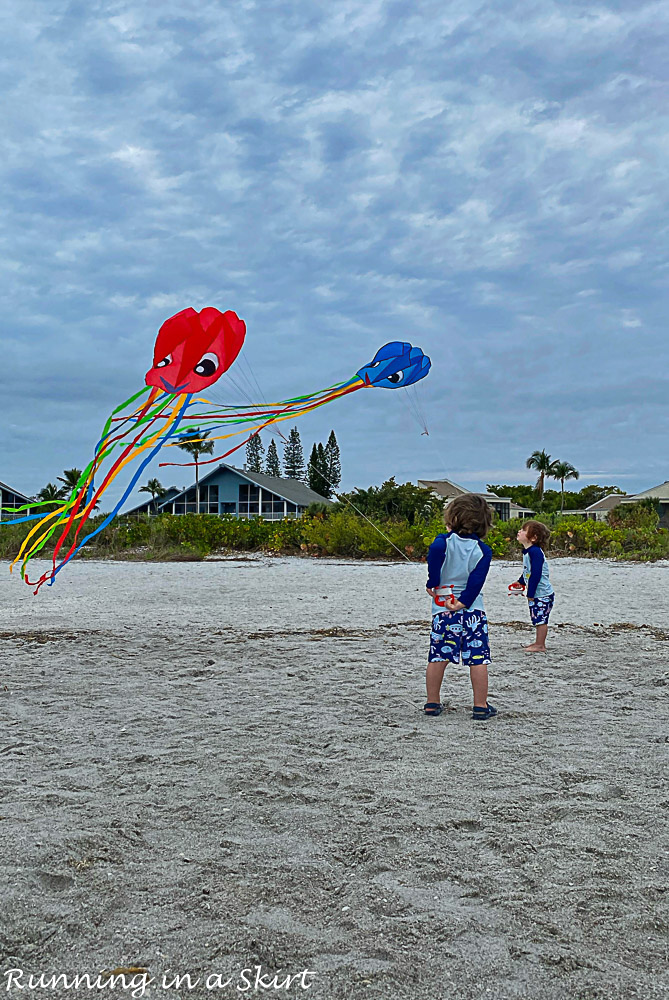 Sanibel Lighthouse
The Sanibel Lighthouse is at the East end of the island and is a great place for shelling, fishing, and even dolphin spotting. There is parking near the lighthouse for easy access.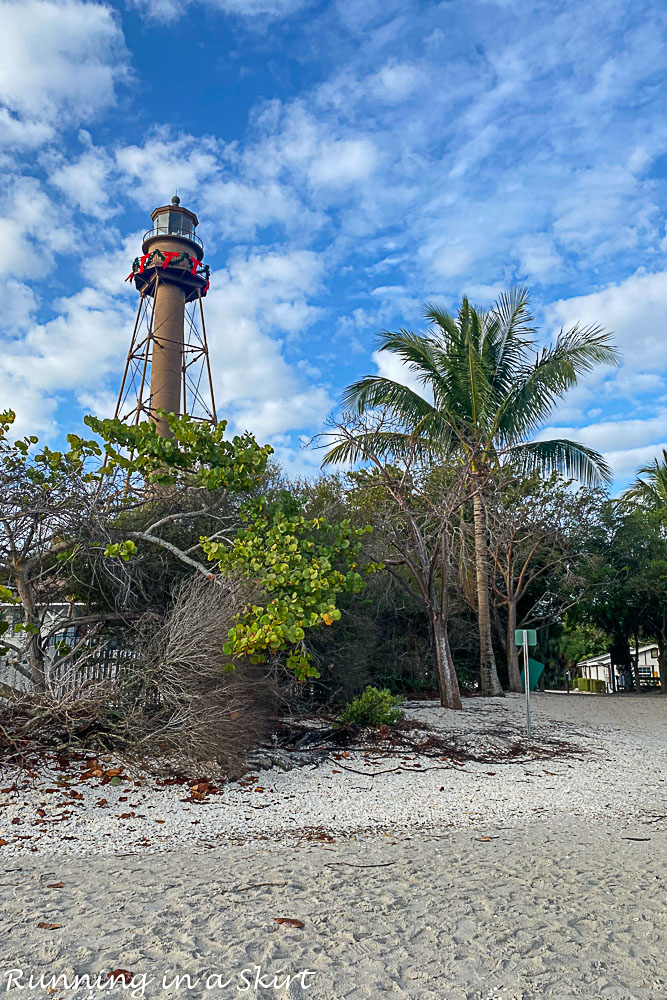 For more on the best things to do in Sanibel check out my Top 12 Things to Do in Sanibel which also includes an irresistible weekend Farmer's Market and the Bailey-Matthews Shell Museum.
Sanibel Island Restaurants
Sanibel is a mecca for absolutely delicious locally-owned seafood restaurants.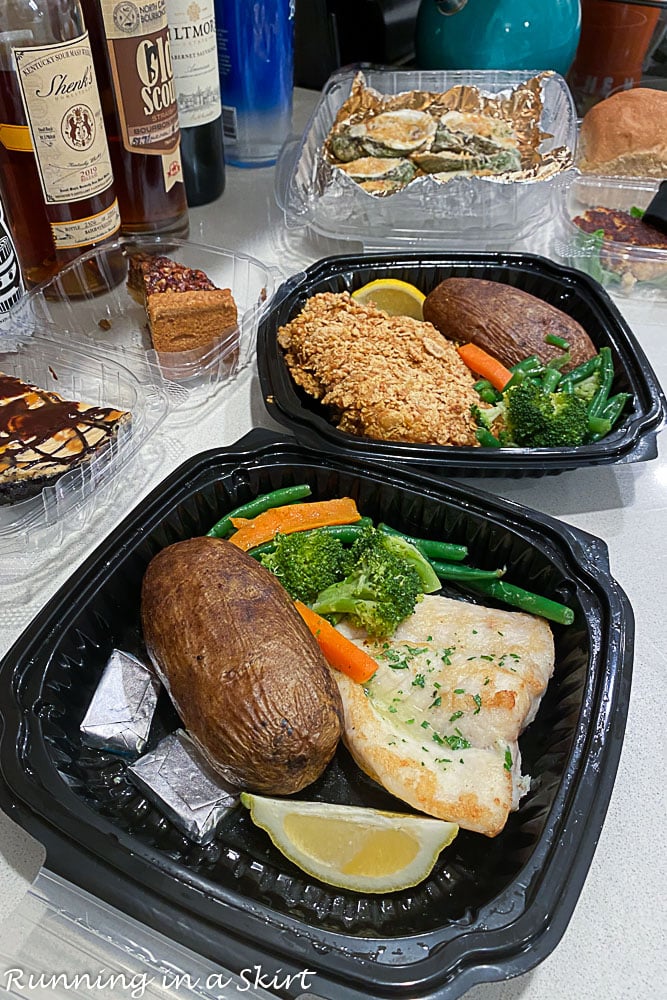 They range from quirky to more refined dining and the options are plentiful and scrumptious for such a small place. In fact, the delicious food is one of the reasons I fell in the love with the place.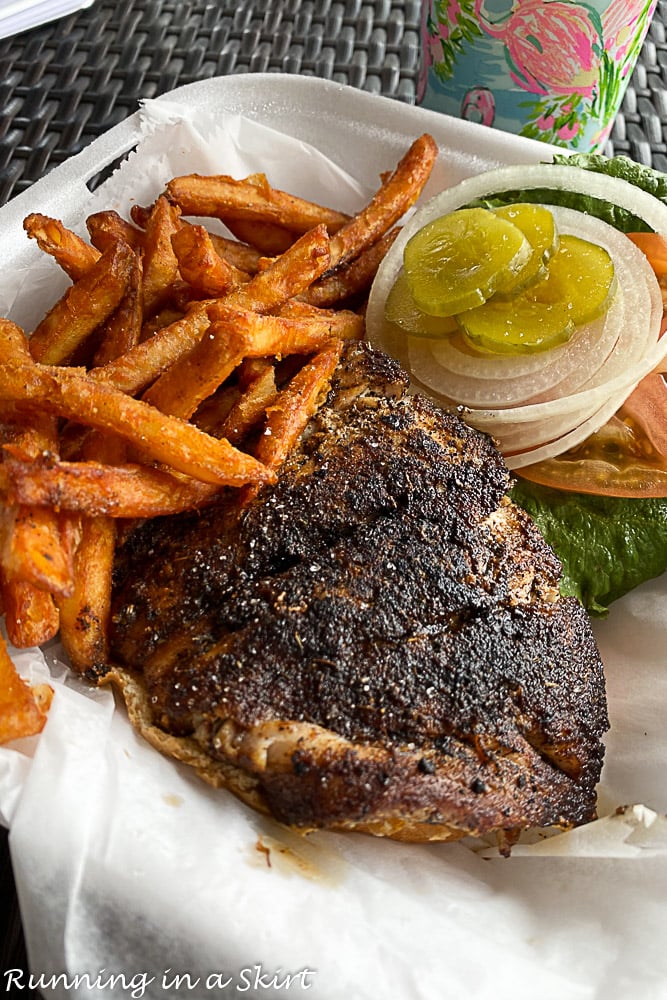 On our last trip we just got takeout but in the past have enjoyed all the charming restaurants in person. They each give you a fun small-town vibe that is irresistible.
Here are my favorite Sanibel Island restaurants...
These are just a few of my favorites. Make sure to read my post, Best Sanibel Island Restaurants, for a complete guide to eating on the island. If you are just eating takeout I also have a guide to the Best Sanibel Takeout Restaurants too.
Shopping on Sanibel Island
Sanibel shopping is as unique as the island itself. The main road through the island, Periwinkle Blvd Way is dotted with everything from charming shell shops to upscale art boutiques.
There are a few outdoor shopping complexes to try.
If you are looking for a unique shopping experience try the Sanibel Island Farmer's Market which is on Sunday mornings. It not only has delicious food but arts and crafts vendors as well.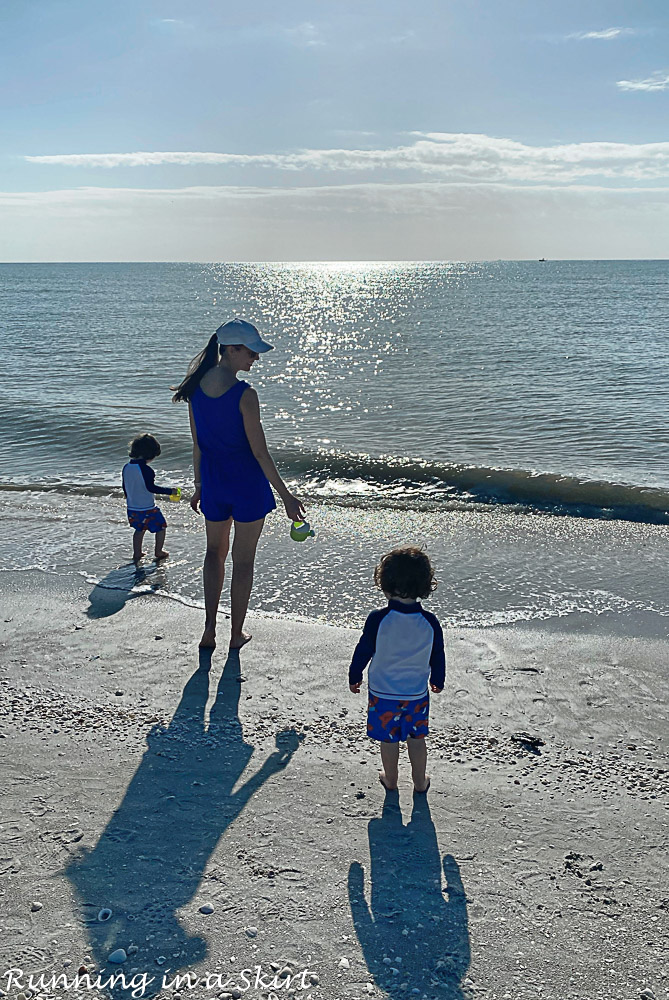 If you love a quirky, unique, and quiet beach vacation Sanibel Island is for you! This charming island has completely won my heart and I can't wait to keep bringing my boys there over the years.
I hope my Sanibel Travel Guide has helped you decide if it's the right place for you too and plan your trip if you decide to go!
Sanibel Travel Guide - Everything you need to know for a perfect visit to the island!
Click To Tweet
Pin for later...