Hello! Hello! After a warmer sunnier week I'm finally feeling a bit more optimistic. My back is finally starting to feel kind of normal again. I've been able to treadmill walk, do my elliptical and I even went to the park and did a very, very slow jog-walk combo this week. All of that just makes me feel human again. I'm still trying to not pick up the twins much because that seems to trigger it, but it is finally really getting better.
Also, after a month of chaos from our washing machine flooding our house, we also had no workers in the house this week, which was wonderful.
On a totally different note, the boys have started to show a huge interest in potty training and have started going to the potty pretty frequently on the toilet. It wasn't on my radar to start that this soon but they have been pushing it and basically telling us that's what they want so we are thinking of picking a day soon and switch to underwear and see what happens. Any advice, good vibes and prayers in our direction would be appreciated. I have zero experience potty training.
I'm so grateful we could finally get outside this week! The sun came out and the boys made a run for their trucks. They are such a hoot to watch driving up and down the road.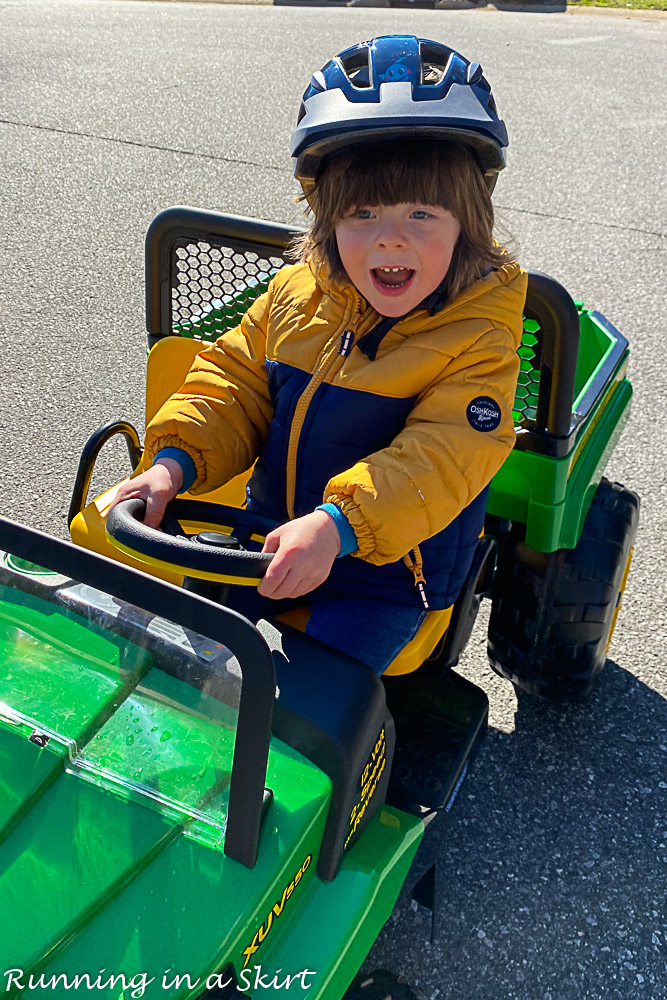 We also got a new play space in our yard! Part of our lot is wooded so we had some of the underbrush cleared out and which gave us another big space for the boys to explore.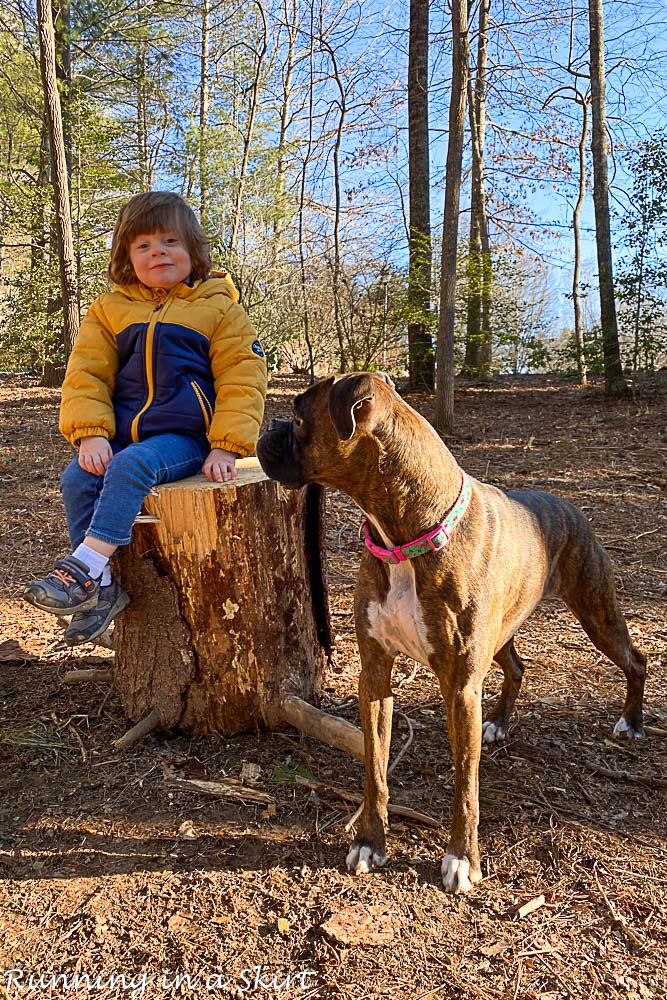 It's very natural so it feels like an adventure and the boys love finding all the sticks around.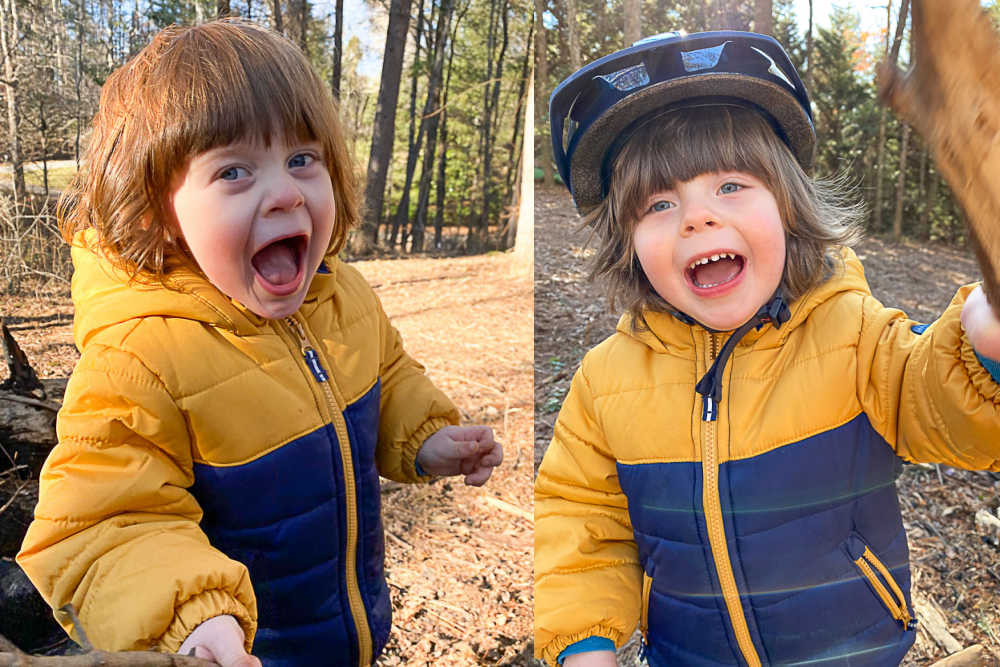 There are also a few old tree stumps which makes for a great bench.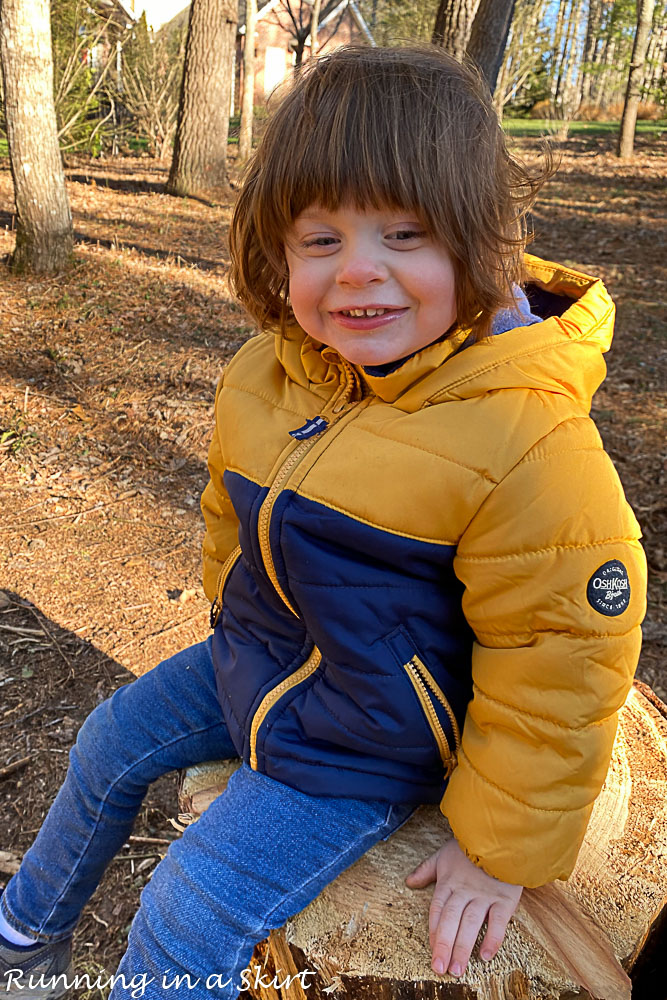 Several days this week were so warm we didn't need a coat and WOW we all had a spring in our step.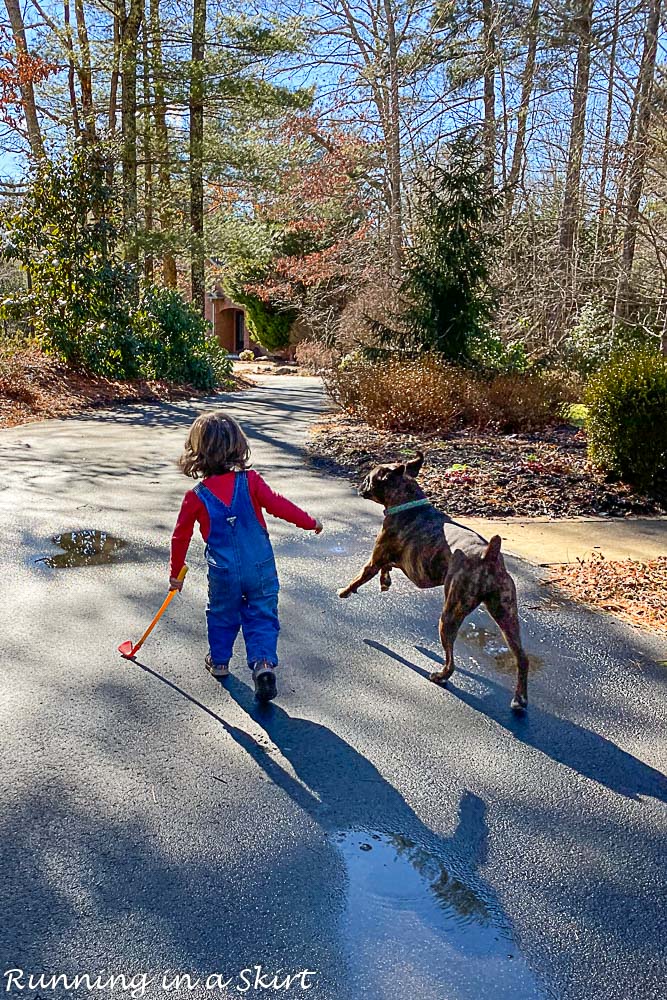 The boys are getting ready for spring training with their baseball gear. Hunter is still confusing golf with baseball... but we'll give him a pass for now. 🙂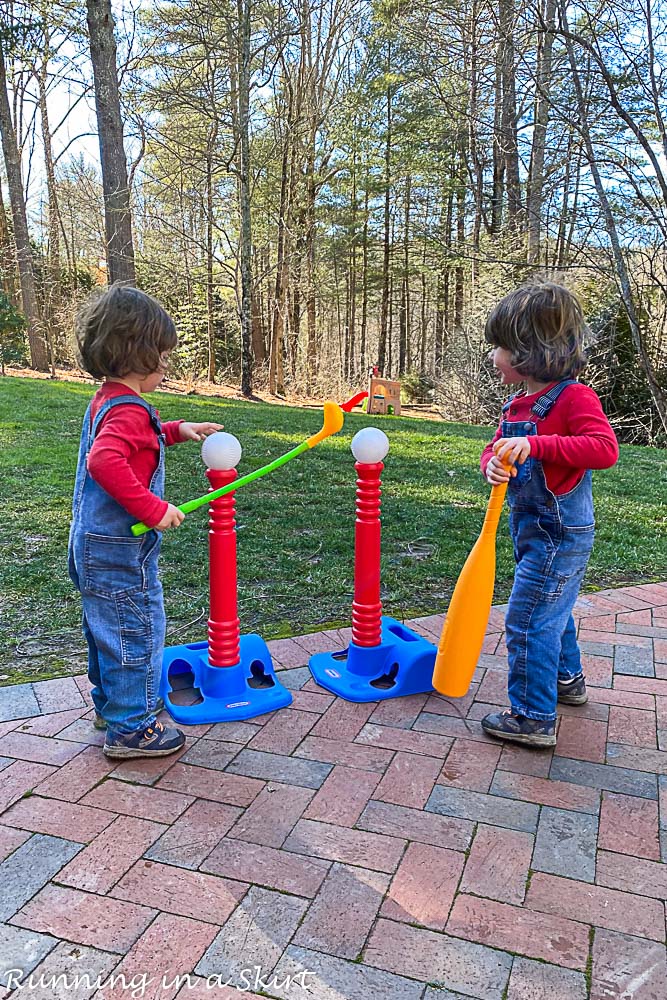 Jackson loves to collect the balls and put them away. He's so my kid!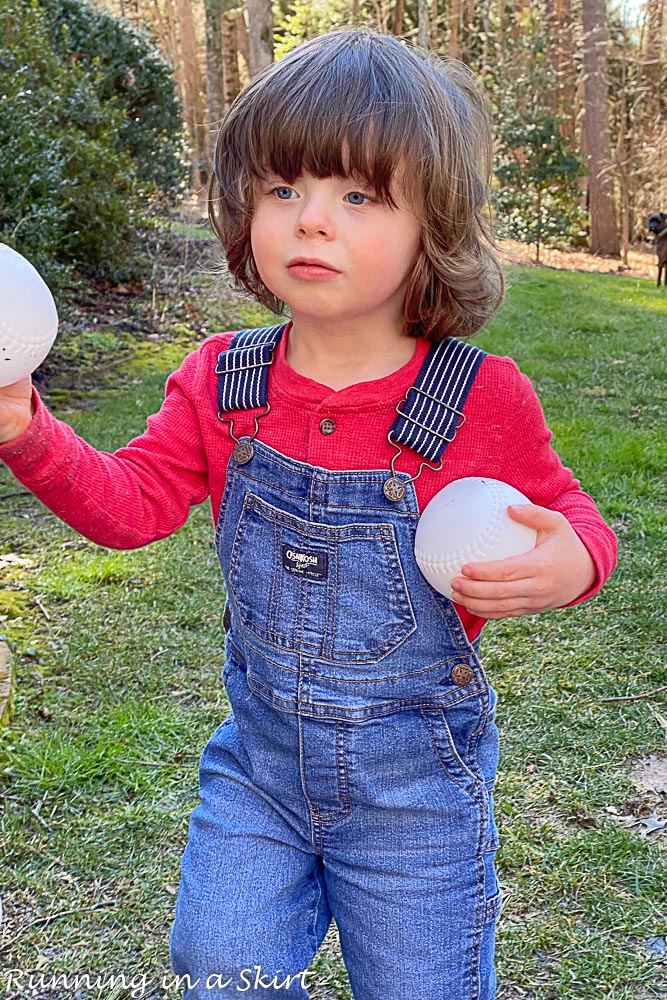 We also did some fine-tuning on our lawnmowers to get ready for the new season!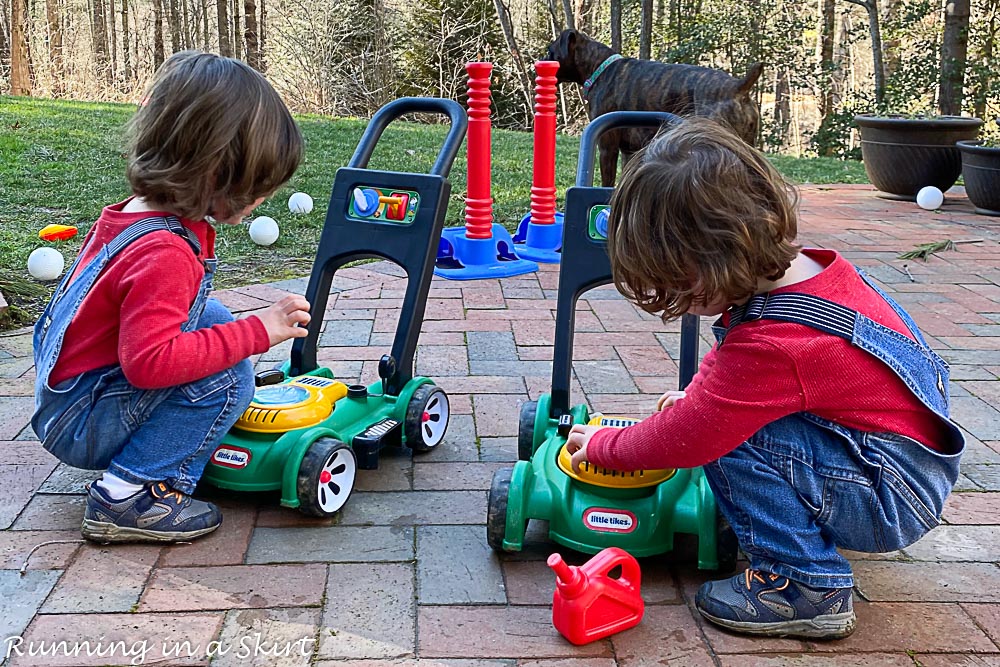 That's about it for the week. It's looking like colder weather and rain is coming back for a bit, but I can finally see a light at the end of the tunnel. We are all so ready for spring.
I hope y'all had a nice week and a lovely weekend ahead as well.