Hello! Hello!
It's been another not really exciting week at home. I thought my back was better this past weekend and was even able to go out on a pain-free run on Saturday with no issues. On Sunday though I overdid it with housework and picking up the boys and ended up tweaking it again. It starting hurting again and I've sadly been nursing it again much of the week. I'm so frustrated about it and am praying so hard that it will feel better by this upcoming weekend. It's been really hard to be hurt for this long.
On a totally different note, the boys have had a good week. We've been stuck inside a good amount but also got a couple of really warm afternoons to play outside too.
On Sunday the boys helped the Hubs make pancakes. They were really into it but ate more blueberries than we put in the pancakes. 🙂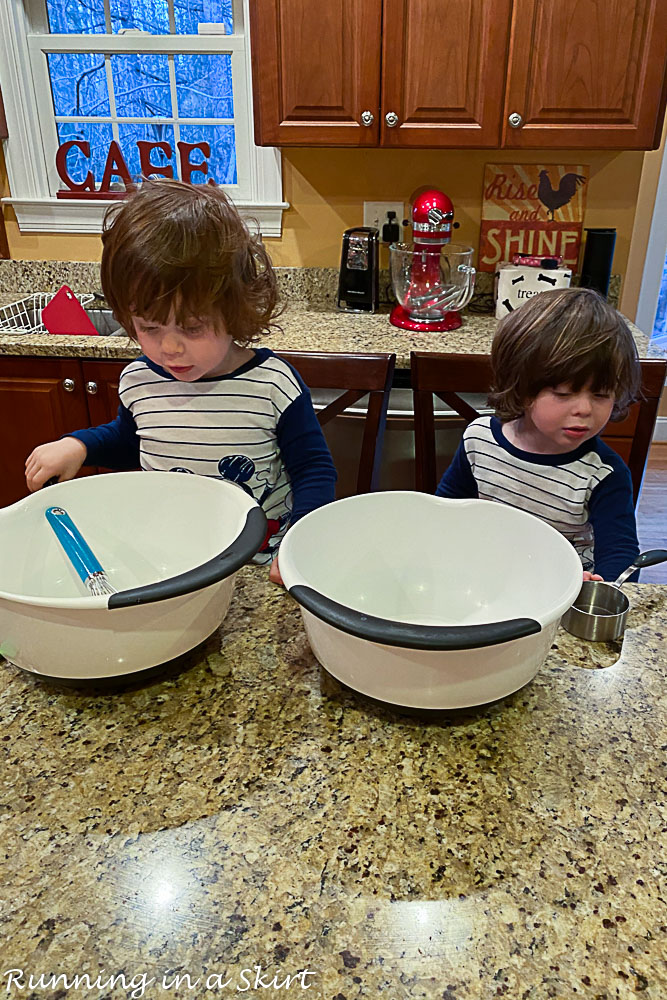 Here's the final plate! They ate SIX pancakes between the two of them and kept asking for more. I feel like I'm only seeing a preview of what it's going to take to feed them as they get older.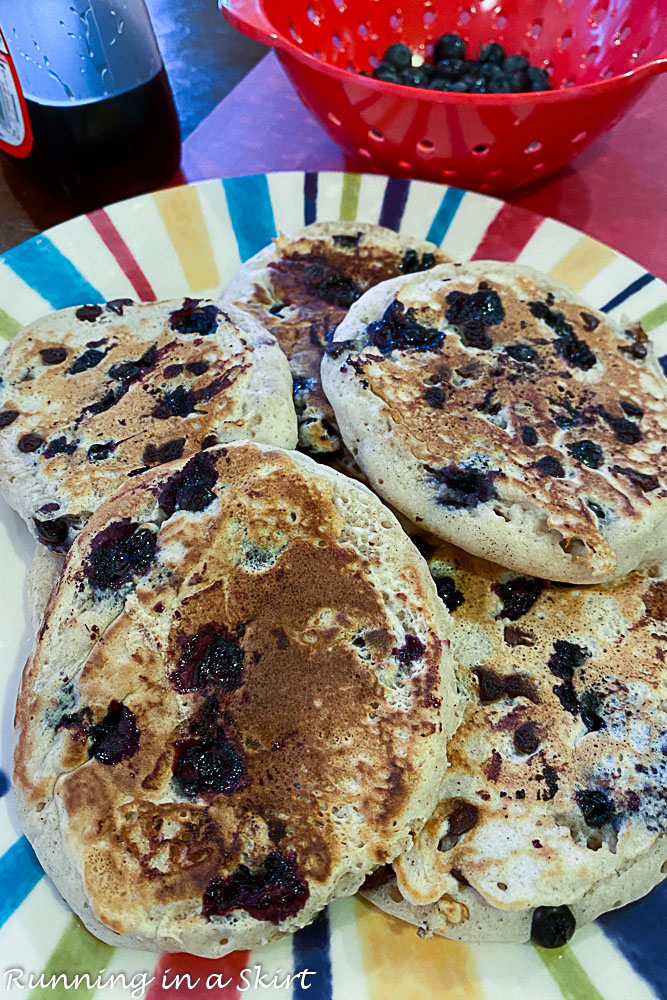 Cooking went so well over the weekend that I got out stuff again to make muffins with them on Monday. They really seem to like to "help" cooking so I'll have to figure out more ways to do it!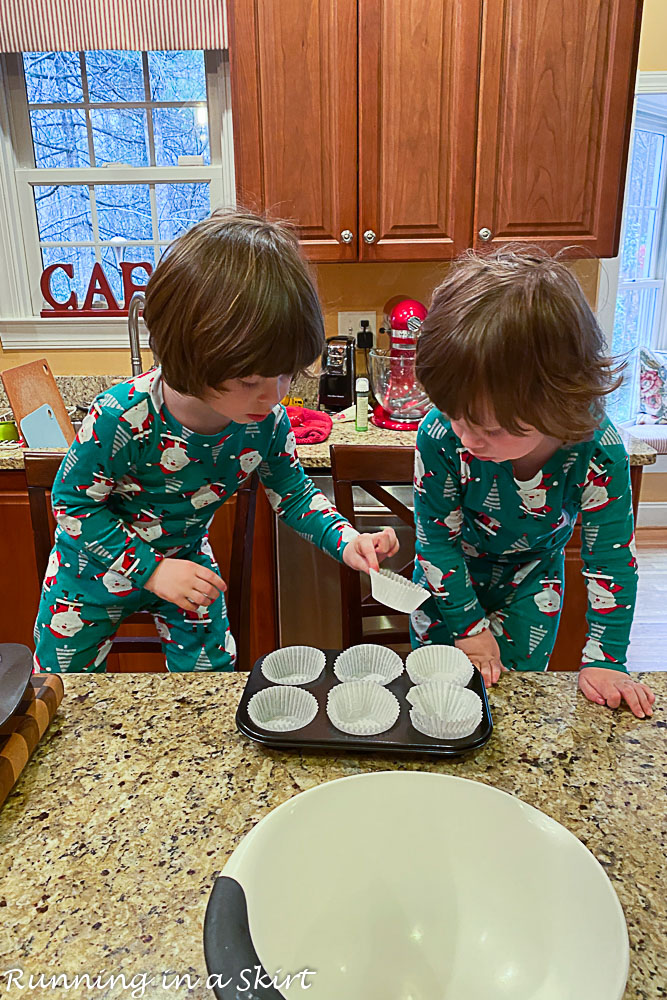 We also got out our playdough and killed some time indoors. The boys have been super into it and can play with it for over an hour.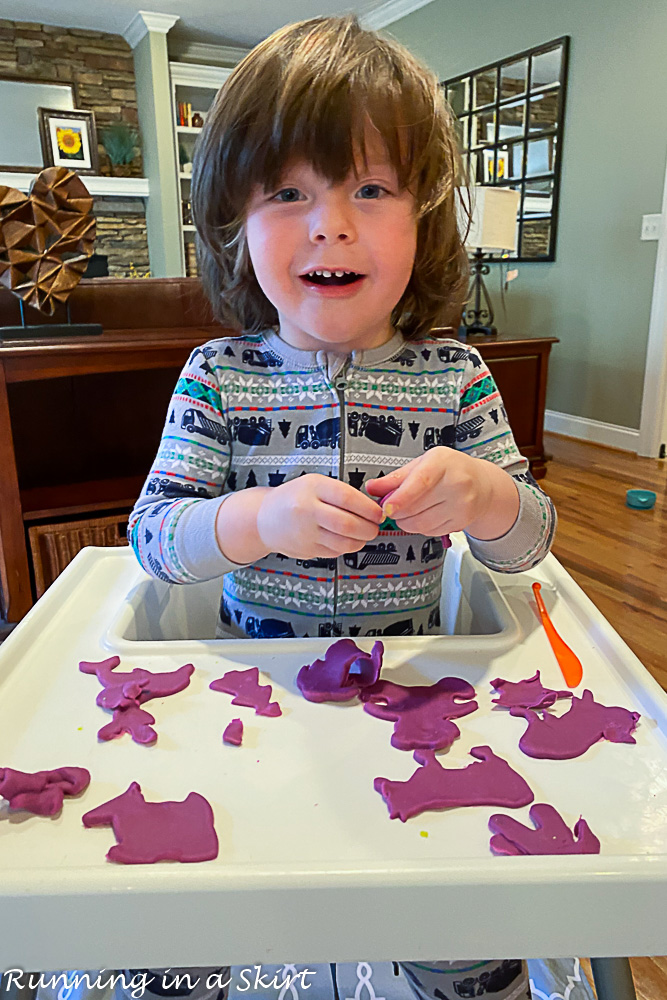 And we made our own DIY ball pit! This ended up being a big hit.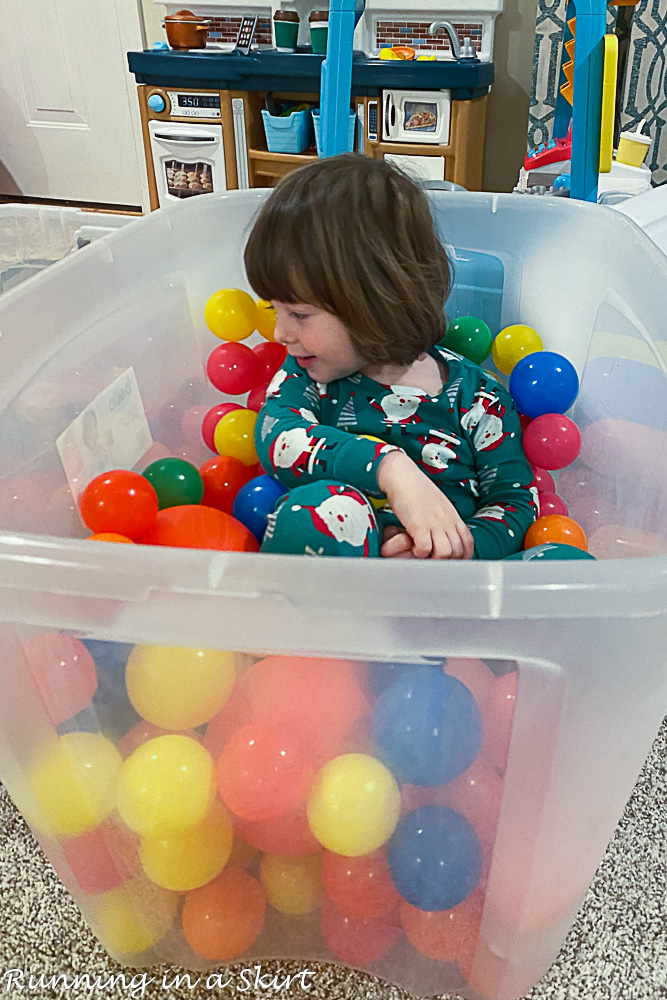 The middle of the week was surprisingly warm and we got to go outside and enjoy it.
They love their trucks and a bit of fresh air was good for everyone's moods.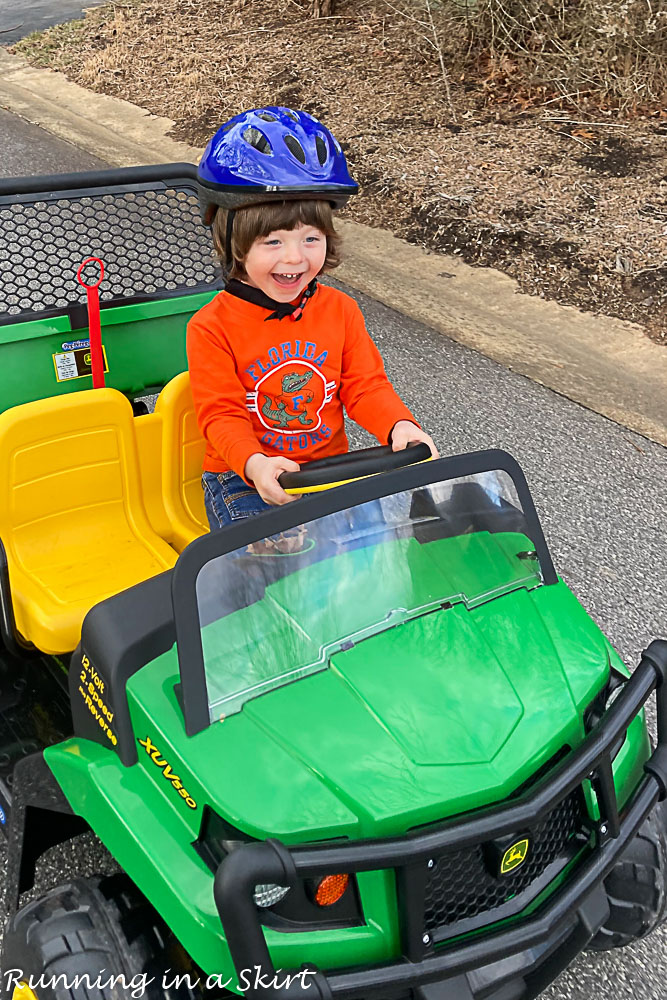 Isn't this the cutest???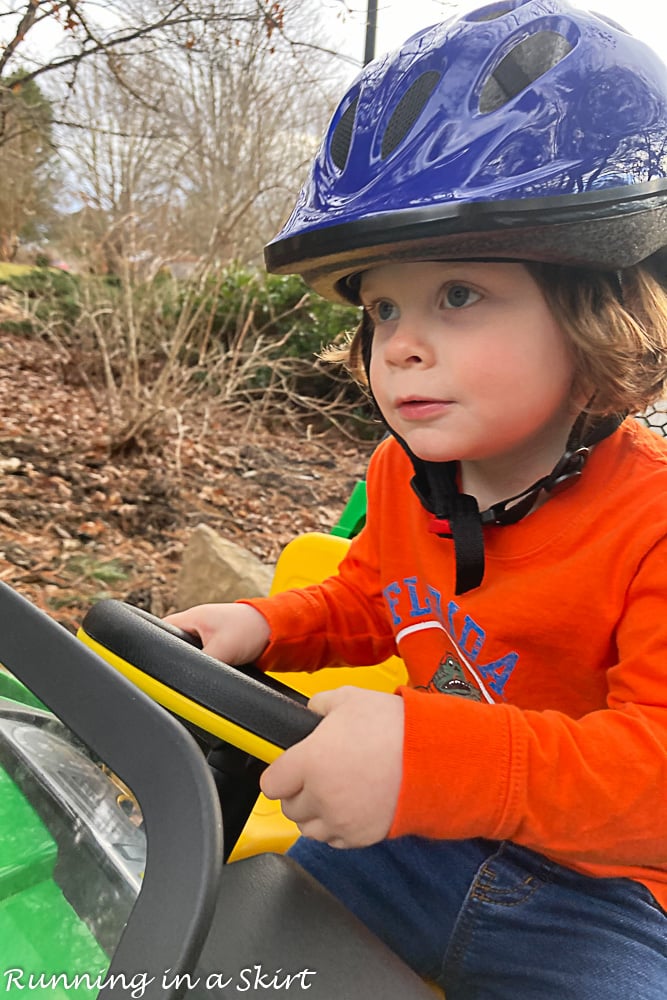 I'm so grateful we had a couple of warm days because the weather looks cold again for a while. I'm already wishing for spring!
Hope y'all have a wonderful weekend and week ahead. Please keep sending prayers that my back heals soon. 🙂