Get ready for some fun in the sun with my Key West Blog... because what makes for a better Monday than a trip to Florida! This post includes some great tips if you want to take a trip yourself someday.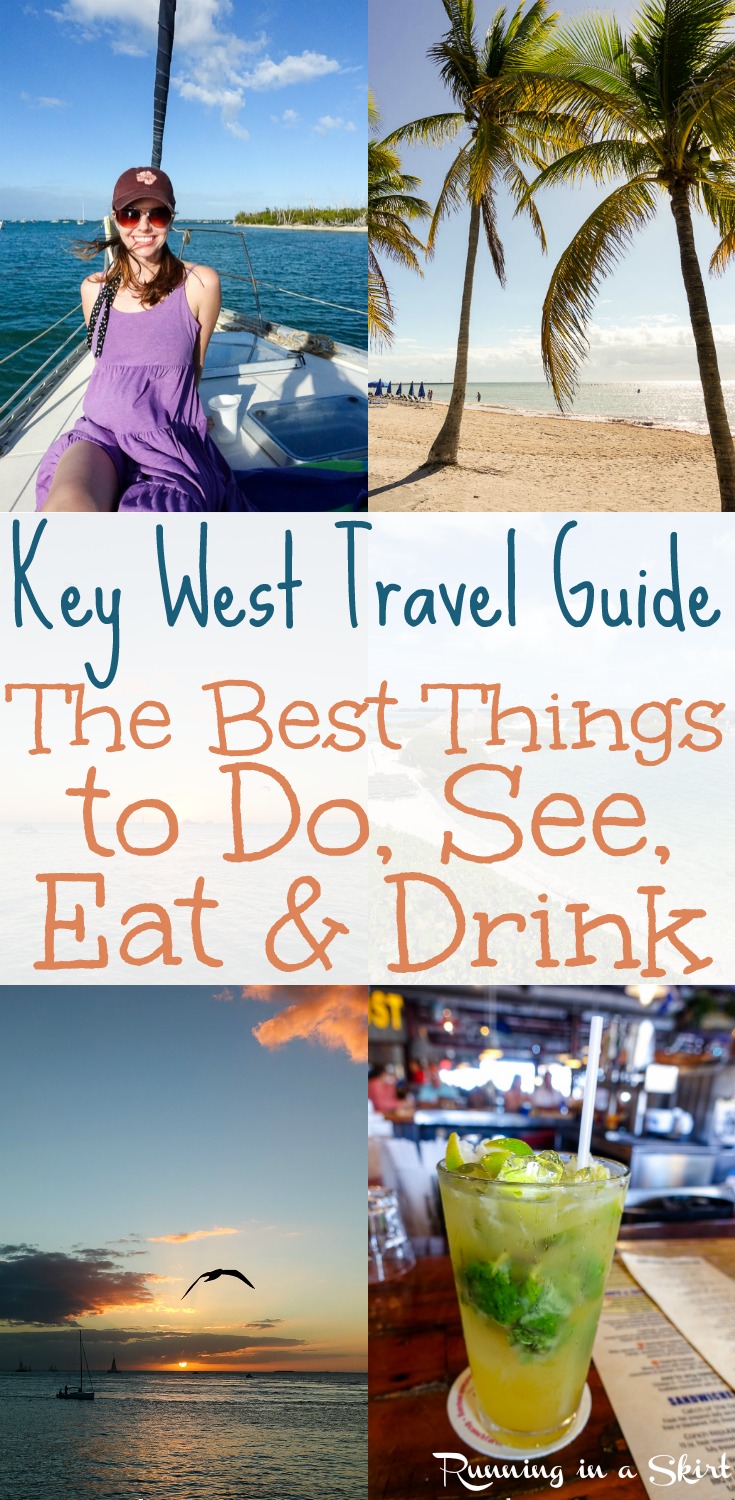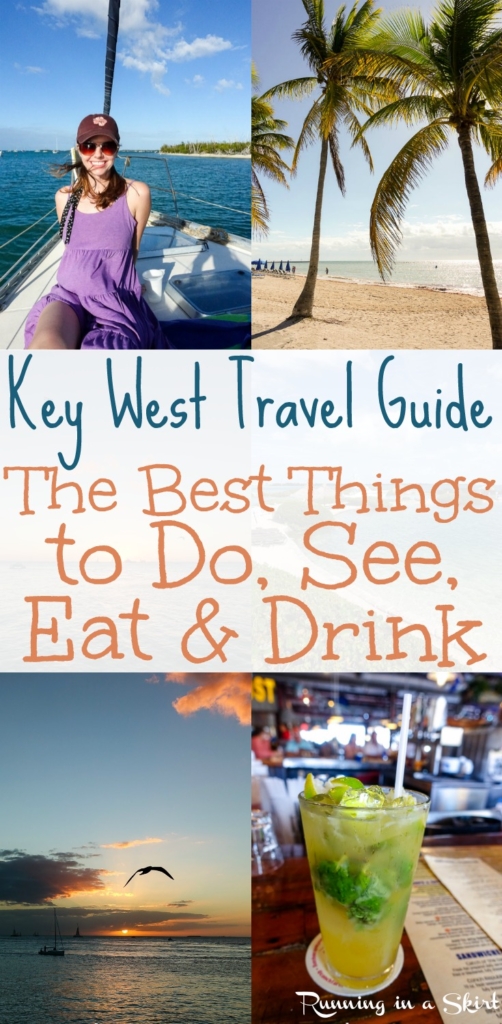 Hello! Hello!
Last week I was lucky enough to spend 5 days in Key West, including a day trip to explore the rest of the Keys! I (of course...) took way too many photos so I decided to divide this Key West blog into two posts. They both include highlights on the trip, and things to add to yours if you are planning.. including my favorite eats, drinks and things to do on the island. Also catch Part 2
So without further ado... here we goooooo.....
Key West Blog
Key West Blog Day 1
Our first full day in Key West was Saturday and I was itching to get out of the hotel and explore. This is my third trip to Key West so I already knew the best way to get around is bikes! The hubs and I rented bikes right away to keep for the trip and wasted no time taking them for a few laps around the island. It's such a great way to see the sights and get exercise. In my opinion riding bikes everywhere is one of the funnest parts of visiting the island.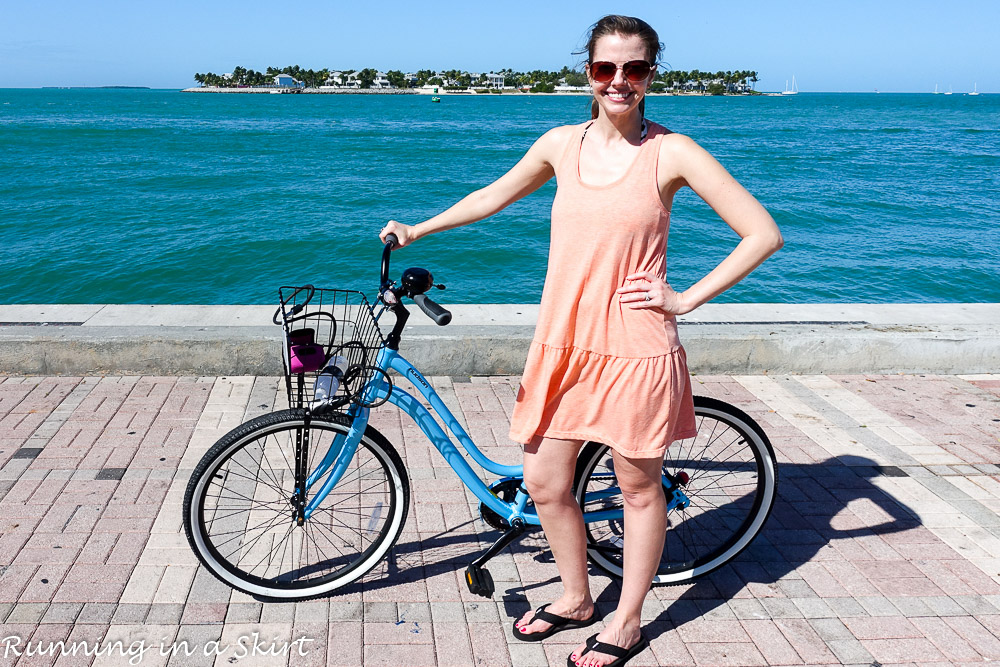 After working up a bit of an appetite, we stopped by DJ's Clam Shack for a quick lunch. This very simple restaurant is one of my favs in town and was featured on Diners, Dives and Drive-Ins! The food isn't fancy, but it is really good. Best clams I've ever had!
We also got an order of cracked conch. I generally really dislike fried food, but cracked conch is SUCH a unique treat that I made an exception. It was totally worth it!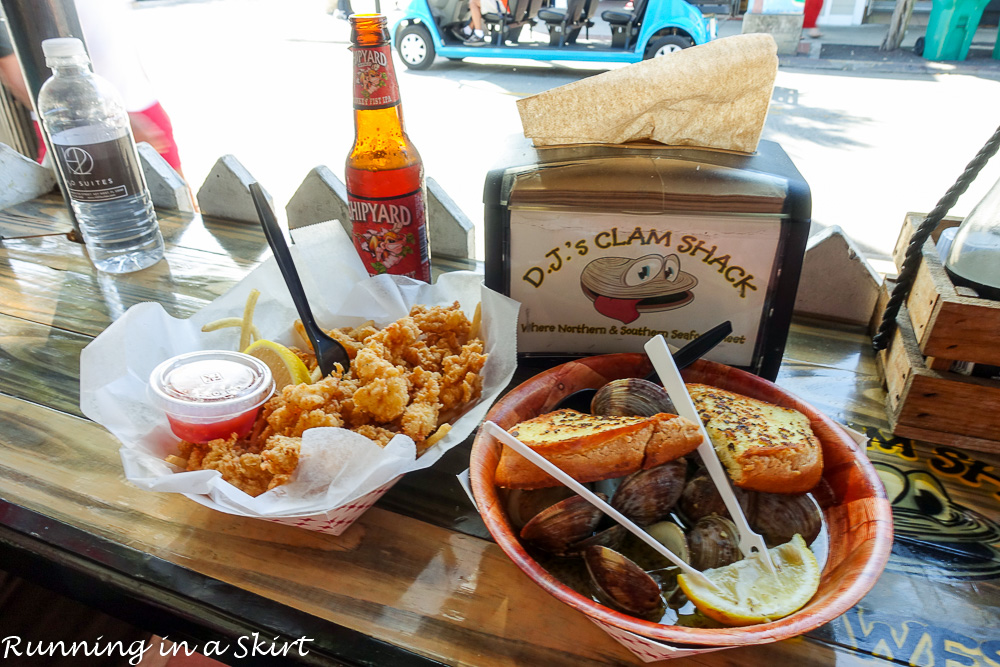 Next we found our way to a local beach. There was a musician playing beach music and it was quite relaxing. You can never go wrong when palm trees are involved either!
There aren't many beaches on Key West but if you ask around you can find a few to hang out on.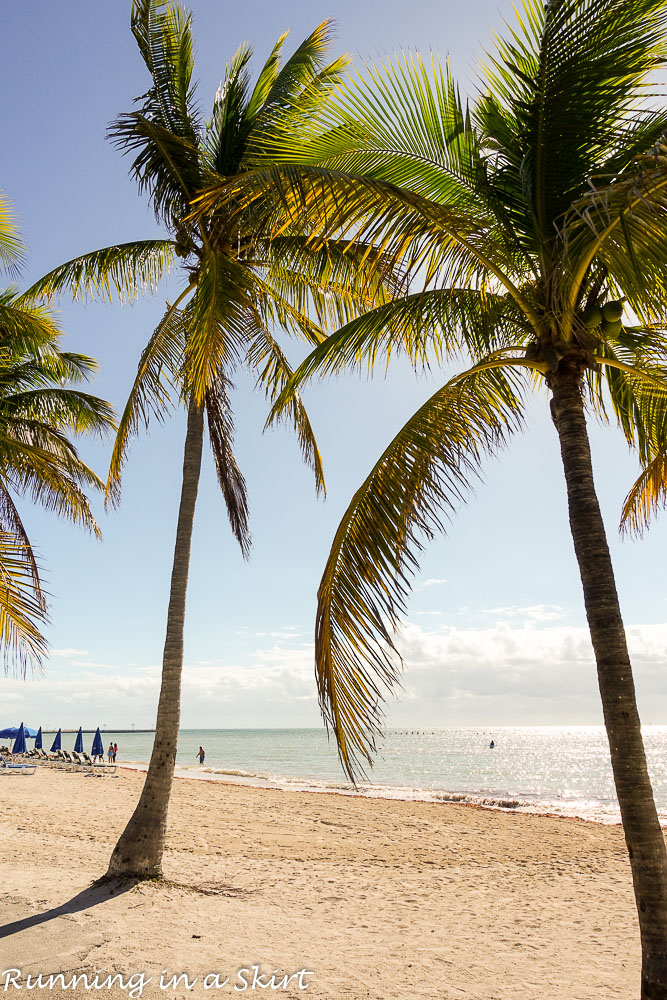 After sitting around for awhile, we decided to do a little more exploring. Key West's first legal distillery was on our agenda for this trip, so we decided why not! When in rome...?? haha!
The Hubs got such a kick out of this. I'm hardly an expert on different types of rum, but I liked all of theirs... lol!
After the rum tasting we explored some of the marina area. We ended up sitting and listening to more live music and had a great time.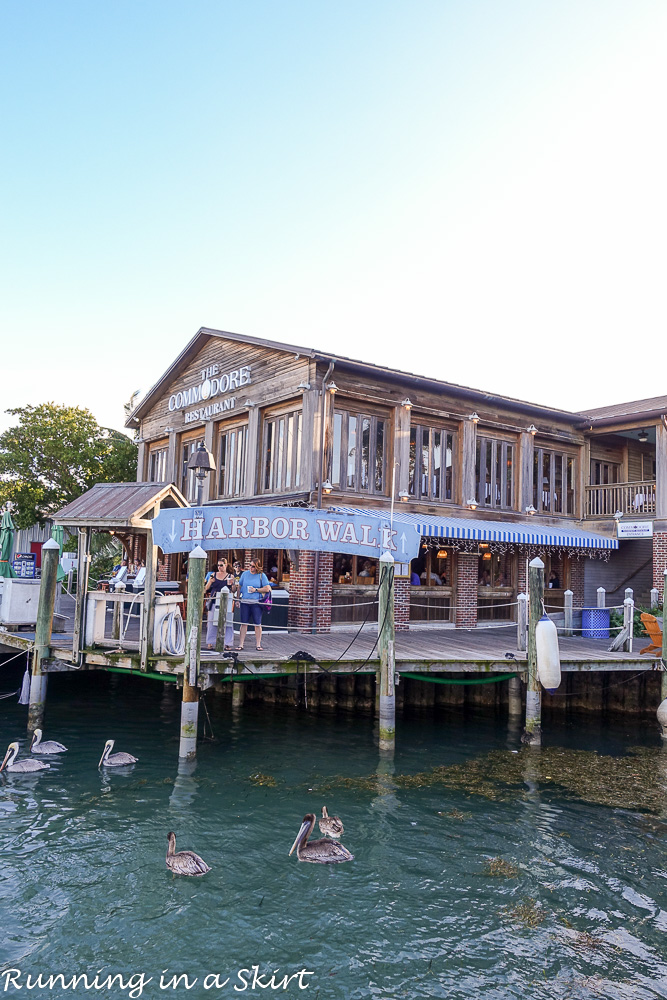 I ordered a Passion Fruit Mojito which was my favorite drink of the trip!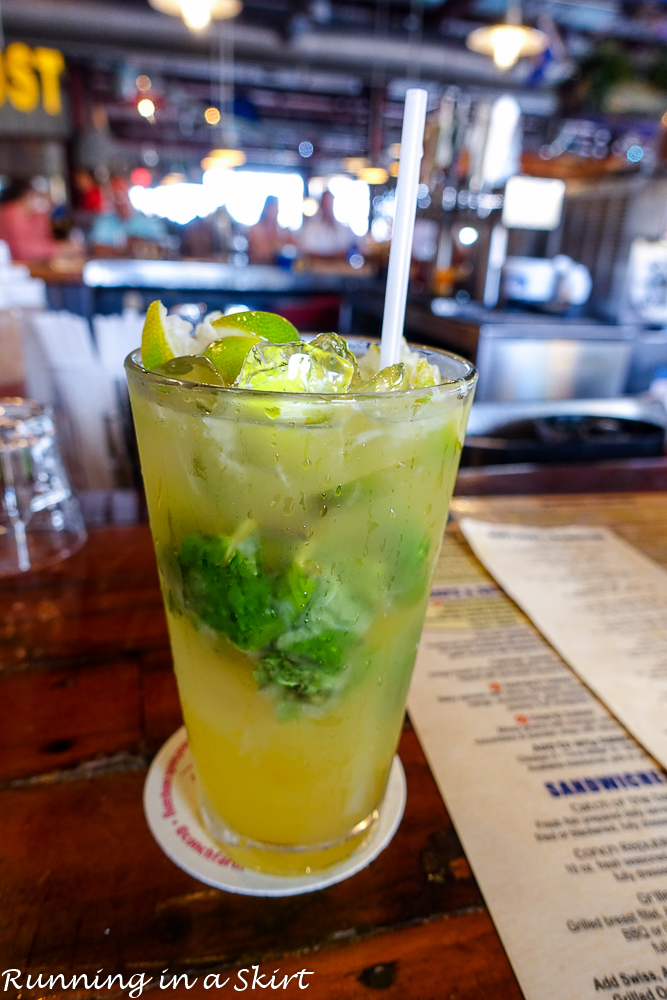 Before we knew it, sunset time creeped closer and we made our way to Mallory Square. If you aren't familiar with Key West, there is a big party every night at Mallory Square. The sunsets are some of the most spectacular I've ever seen.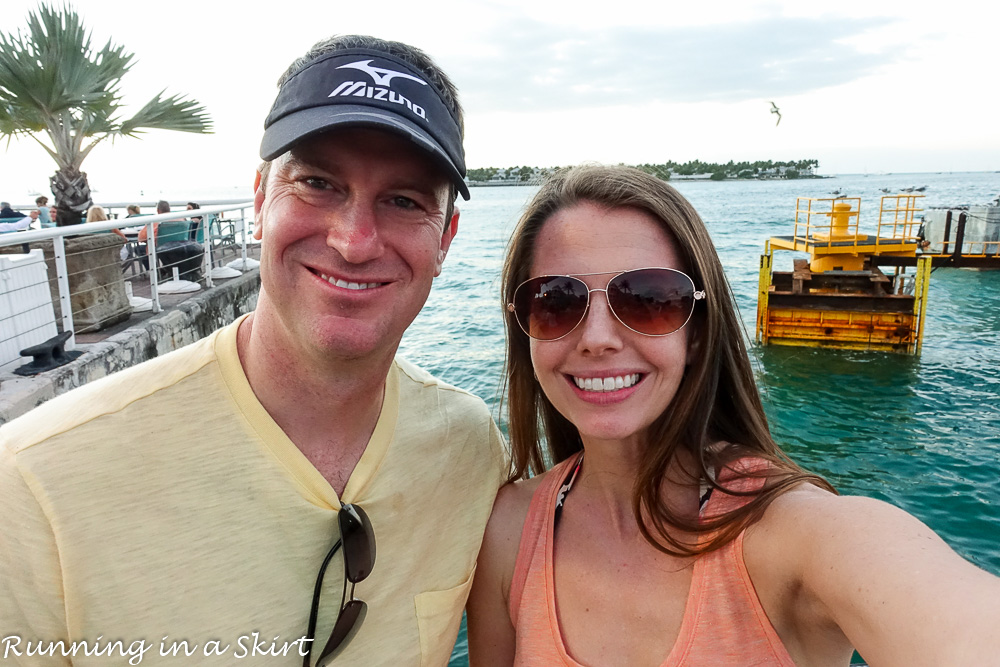 I got a couple great shots on the first night!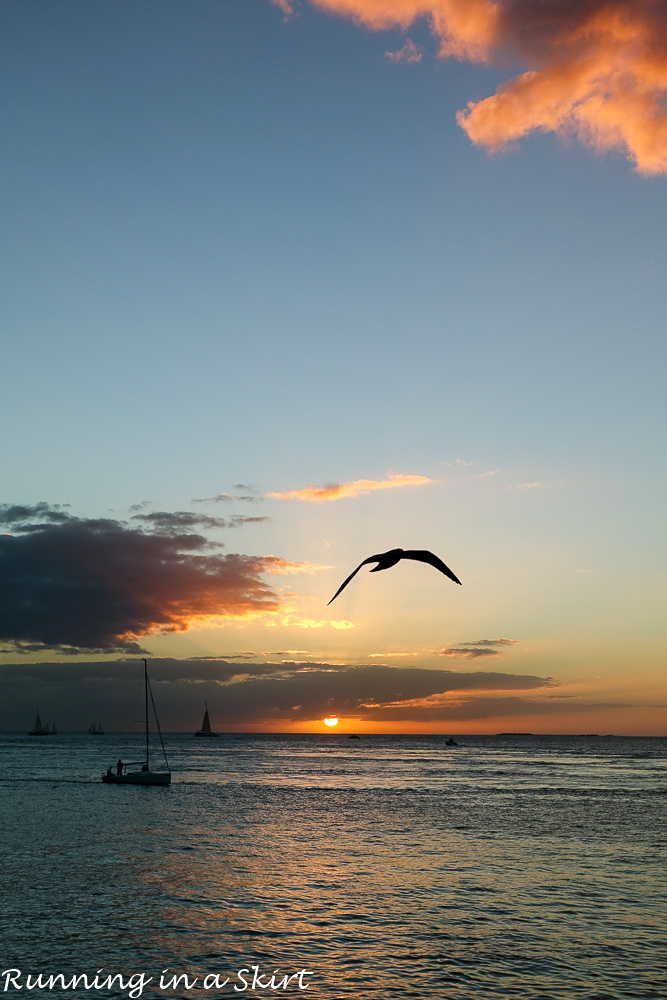 I also loved this wider view! I'm considering making a wall of my sunset photos in my house and these might make the cut.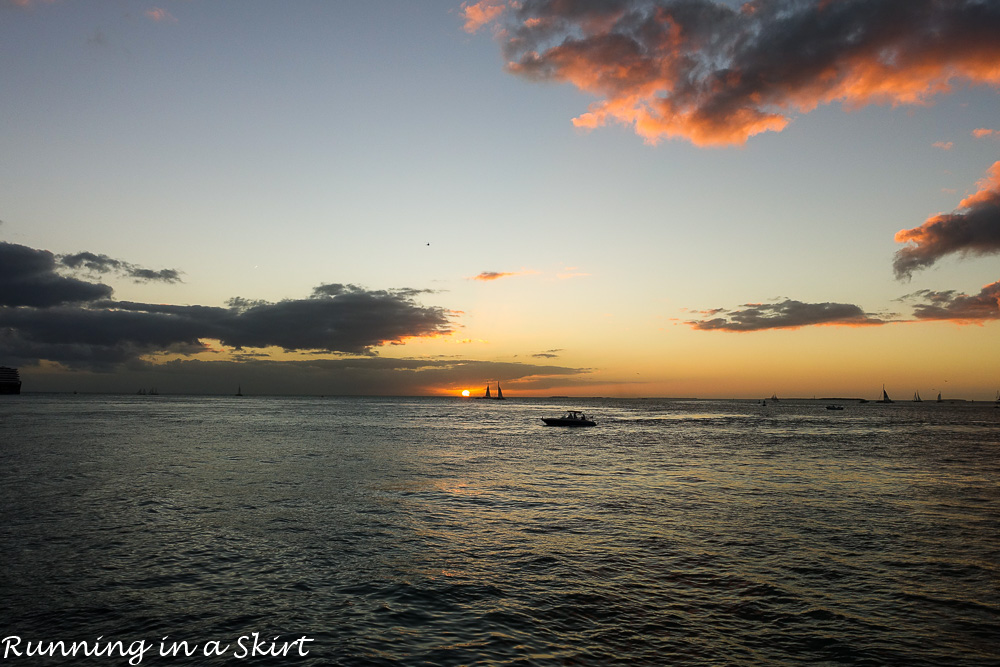 After sunset, we went back to our hotel to get dressed for dinner. We walked to Antonia's, which is an Italian restaurant on the island. Even though the restaurant is Italian and it's not an obvious choice for a tropical vacation, they feature lots of fresh seafood and creative menu items. I've been there twice now and it's one of my favorites. Their chef is amazing.
This time my two favorite dishes were the calamari, which was grilled instead of breaded and fried. So unique and tasty.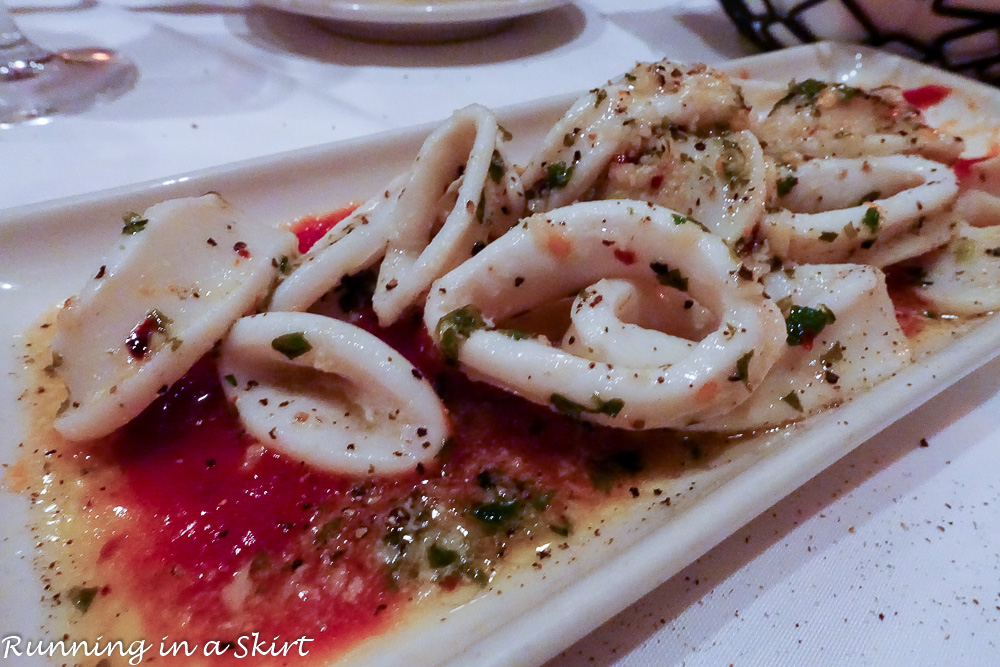 My other fav was these delightfully seared scallops with homemade pasta. I am such a sucker for homemade pasta. If it's on the menu, I have to order it. This version totally exceeded my expectations.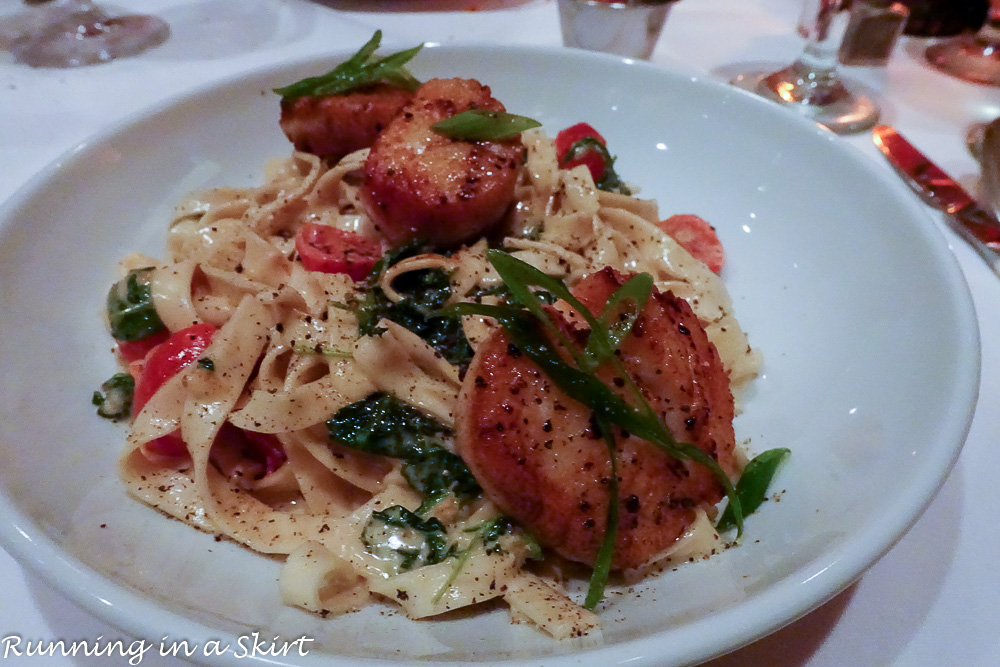 After dinner we went to bed early and enjoyed some sleep! We aren't much for late night partying.
Key West Blog Day 2
Day 2 of my Key West blog started off with a morning run! The Hubs has been running on the treadmill a little and even came with me, which made me so happy. He's not a big fan of running so this was a really big deal. The Key West Half Marathon was in town so we stopped and cheered on runners for awhile to break up the miles.
For brunch we went to one of the ocean view hotels, Casa Maria. I wanted to see palm trees and water and this view delivered! The food probably wasn't the best on the island, but that was a fair trade for the view. We ordered off the menu and shared a smoked salmon eggs benedict and sweet potato pancakes.
It was so relaxing so we enjoyed a second pot of coffee/ tea while people watching. I love a leisurely vacation breakfast.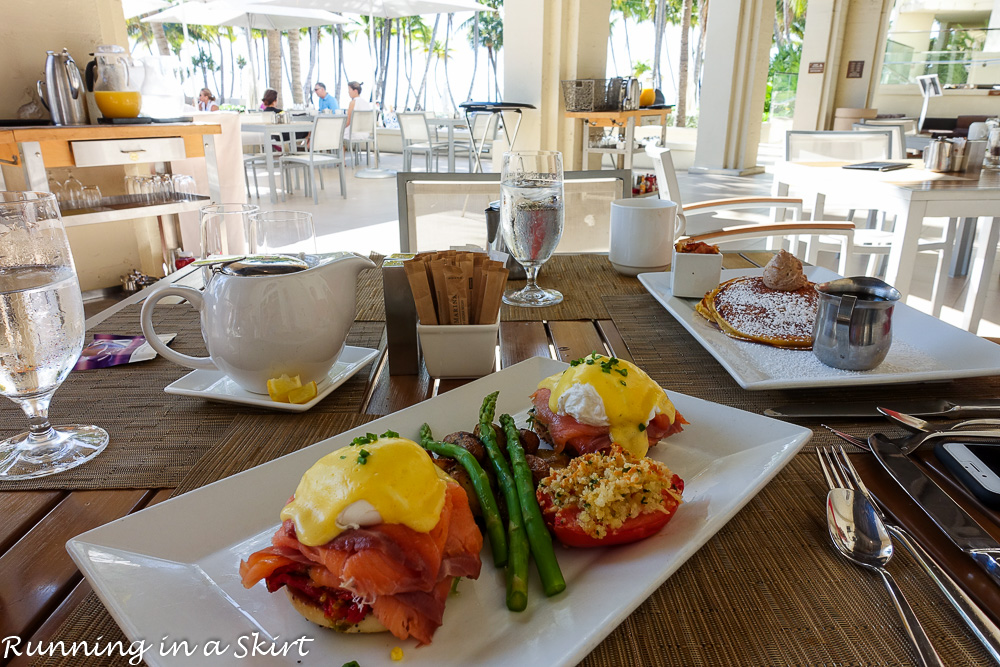 After brunch we stopped by our hotel pool for a bit before heading back out on our bikes!
We went back to the marina area because our afternoon was booked with one of the highlights of the trip.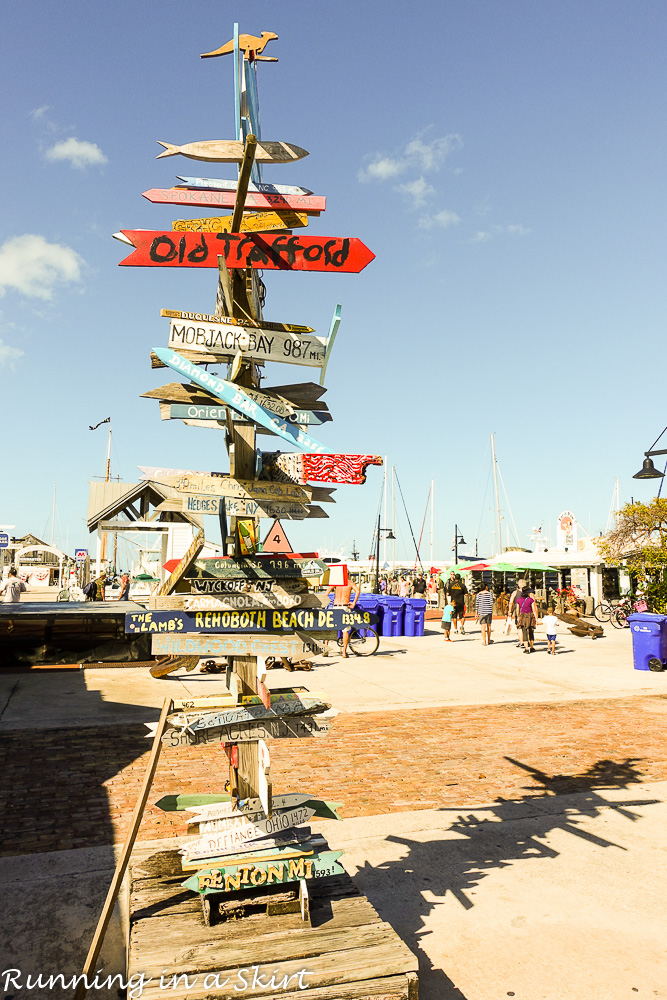 The hubs booked a sailboat charter for us to go out on for a few hours in the afternoon! I love being out on the water, so I was super excited.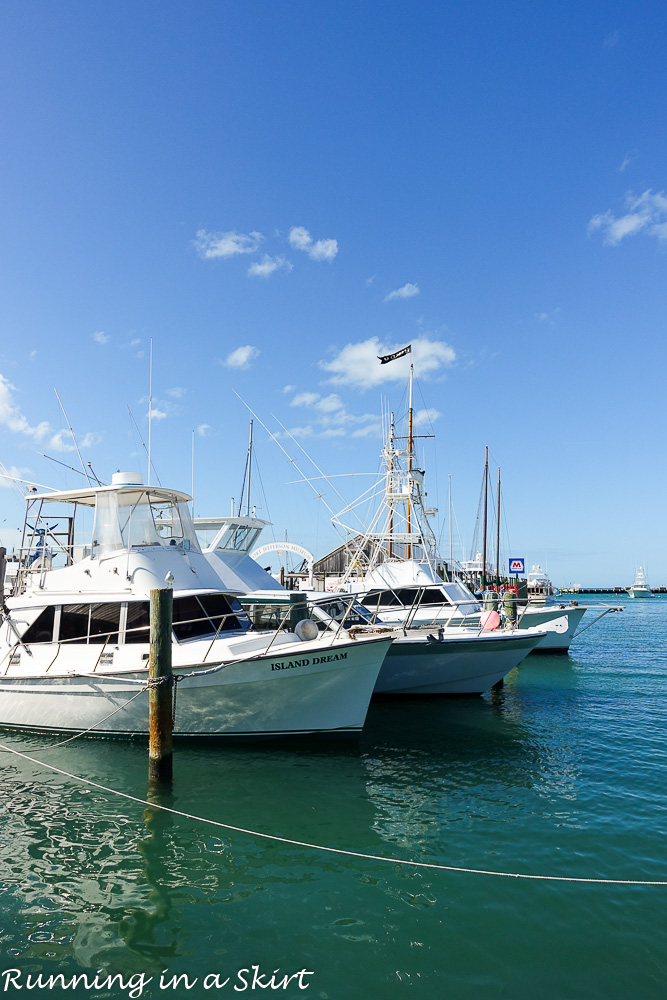 The boat was so pretty and fun! There is something so charming about a sailboat.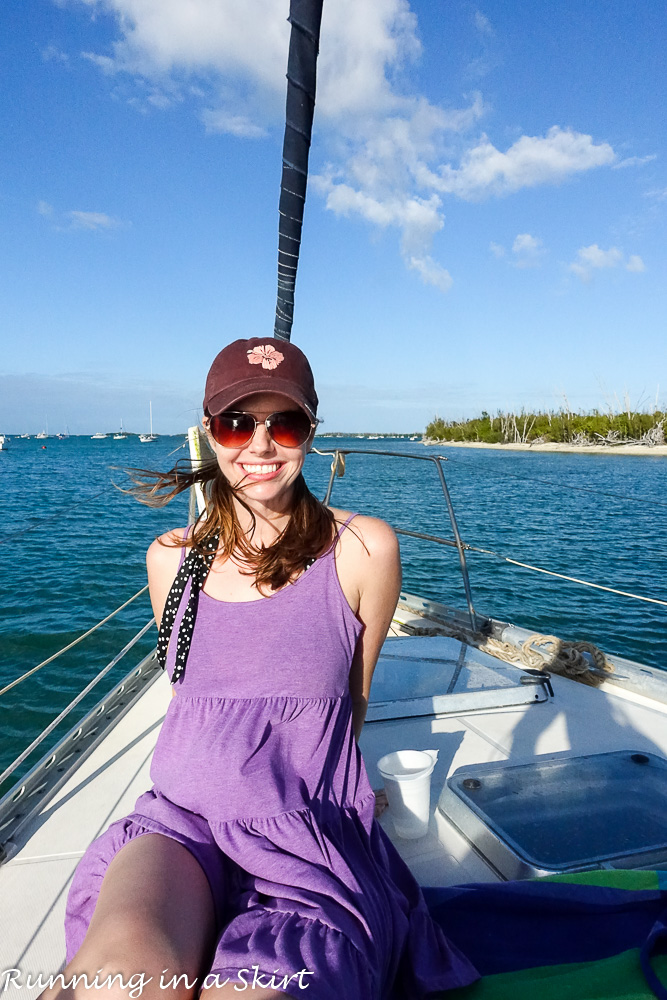 Key West was also hosting a sailing competition while we were there, so we found ourselves in the middle of dozens of beautiful sailboats doing their practice runs for the big race, which was later in the week.
It was pretty exciting to pass through all these racing boats.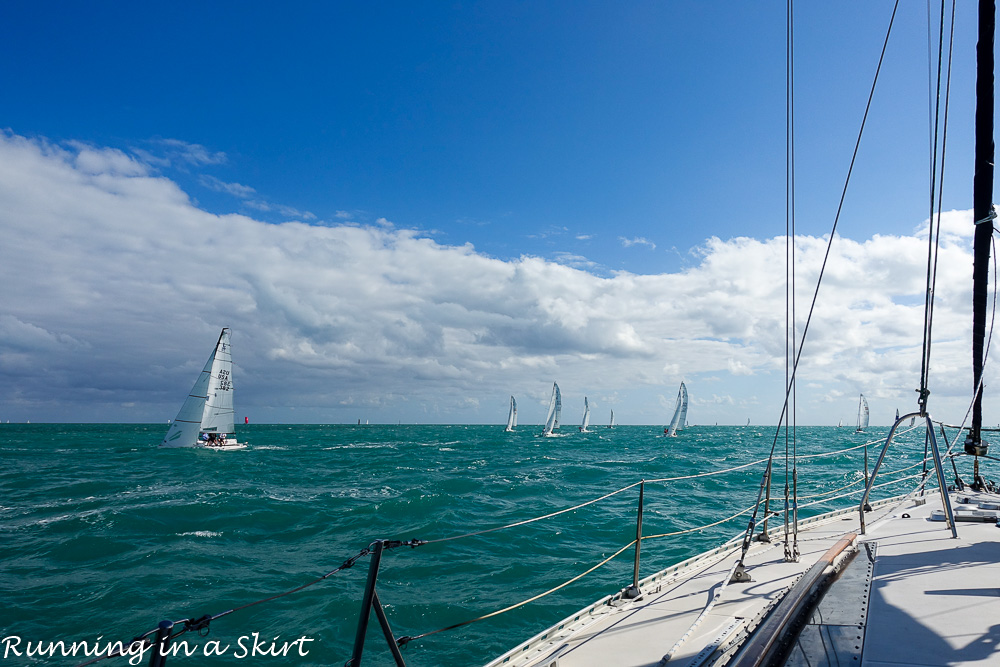 The Hubs and I both wanted to make it out to the reef to snorkel, but sadly the water was too choppy and cold. It would have been over an hour in really rough waters to get there. We tried to head in that direction, but I started feeling motion sick, so we cut our losses and went back to a sheltered cove to enjoy a more peaceful afternoon.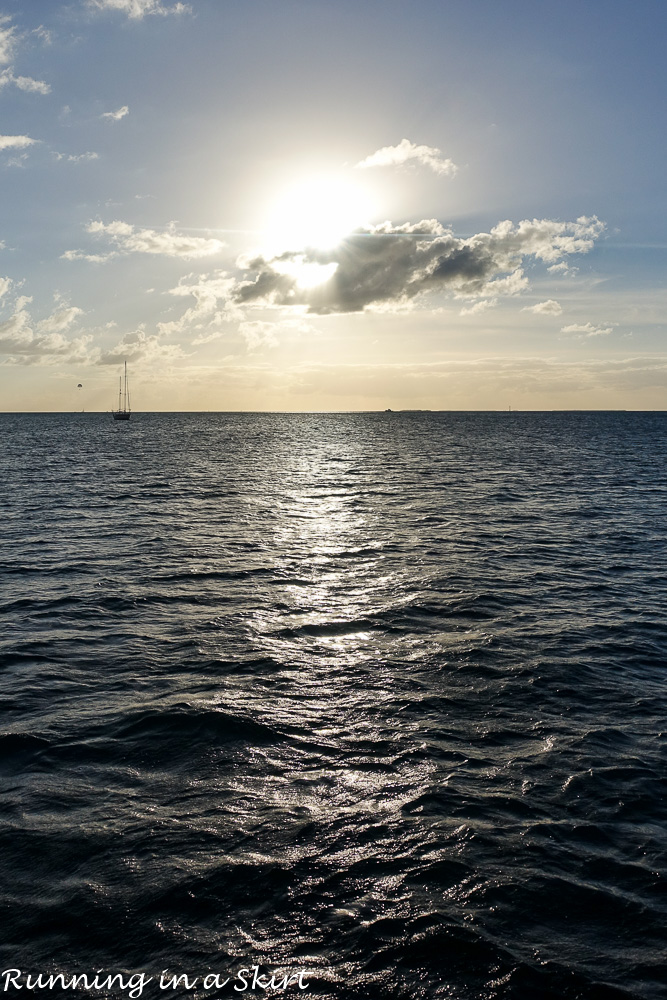 I missed snorkeling, but this was much more relaxing! The water was pretty cold anyway so I was also glad I didn't have to get in it.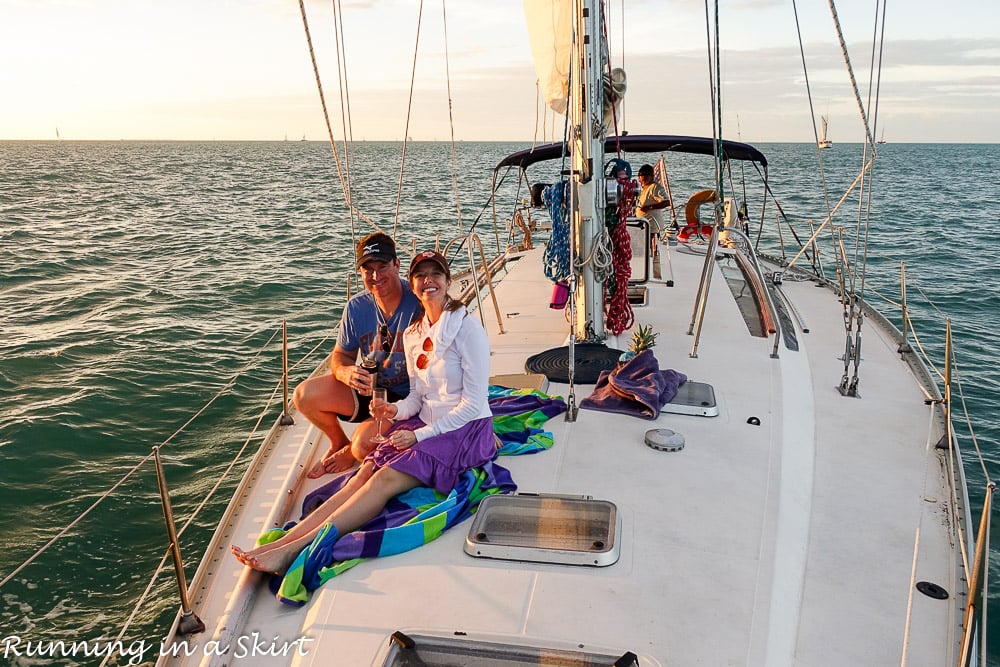 The captain even made us this super fun fruit and cheese tray to munch on.
Somehow the Hubs and I ate almost the whole thing... lol! Don't get between us and our cheese.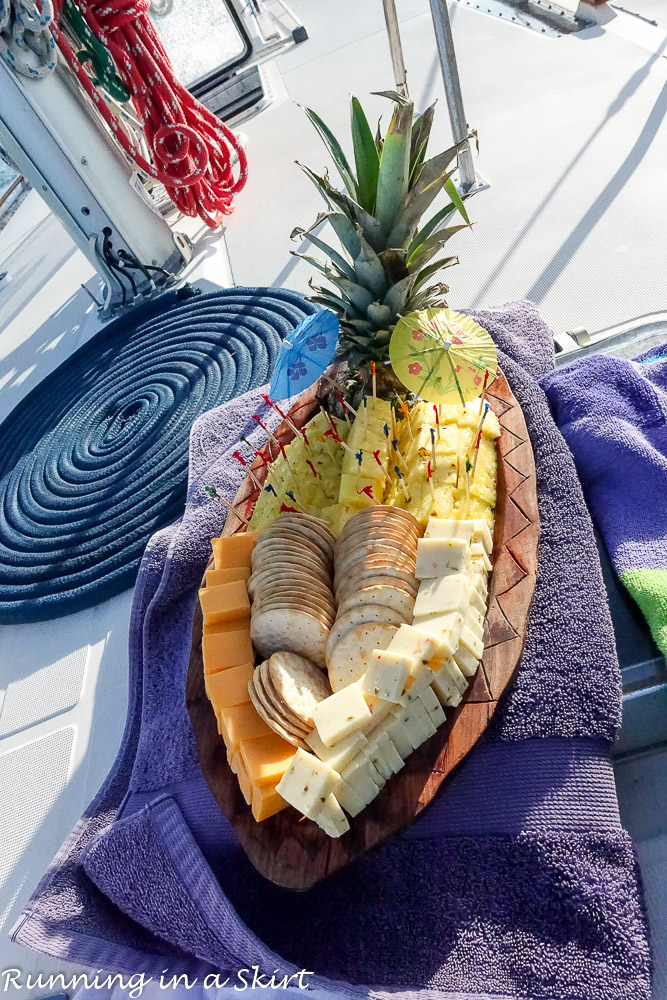 Finally it was time for sunset and we cheered to another great day on island time!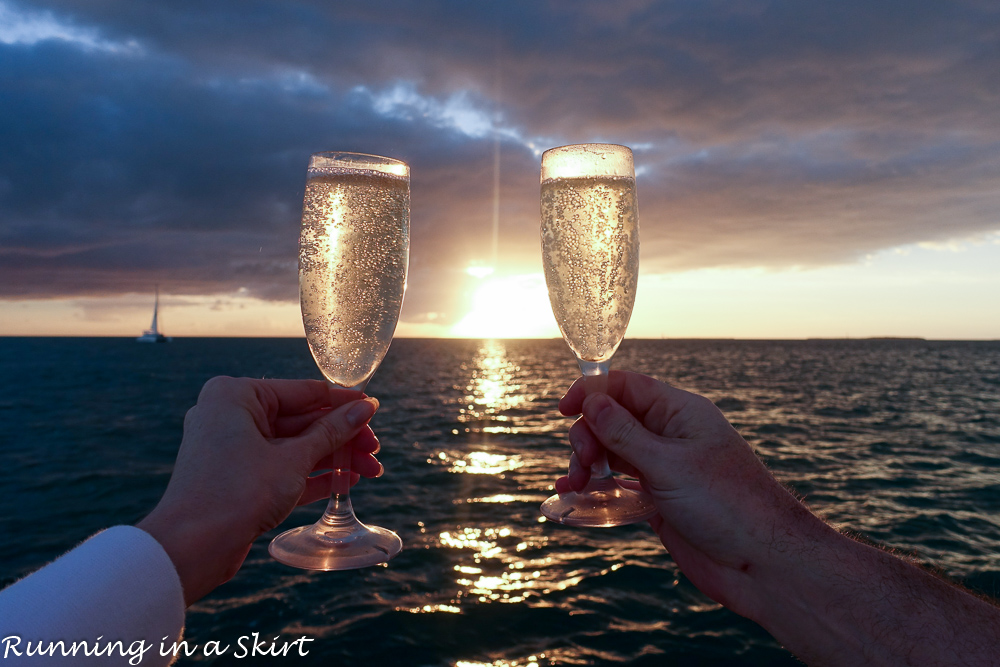 Sunday's sunset was a little cloudy, but still pretty. I loved the way the beams of light came out from the clouds. Watching it from the boat made it extra special even with the clouds.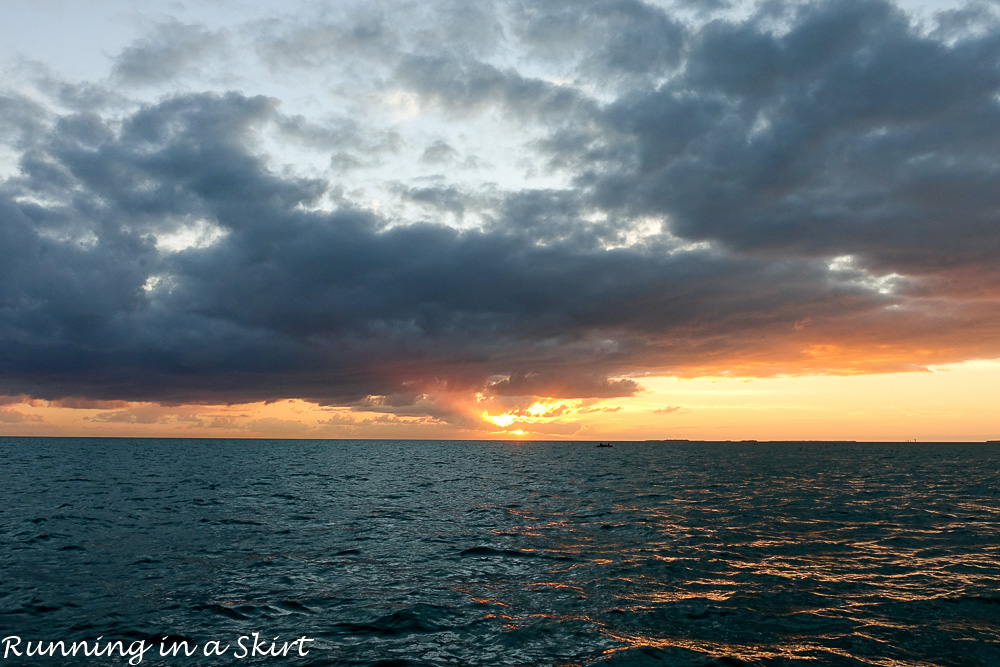 After sunset we went back to our room to get ready for dinner.
Since we'd had way to much cheese and fruit, we opted for a lighter dinner of a few seafood appetizers at Deuces' Off the Hook. These Key West pink shrimp were super tasty.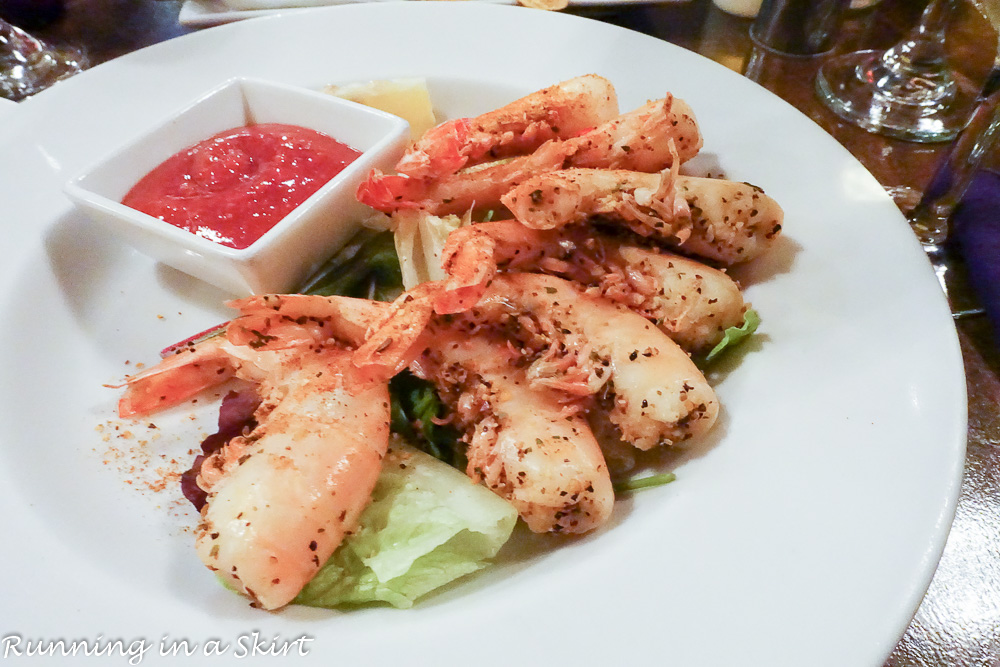 We also ordered some stone crab since it was in season. Delish!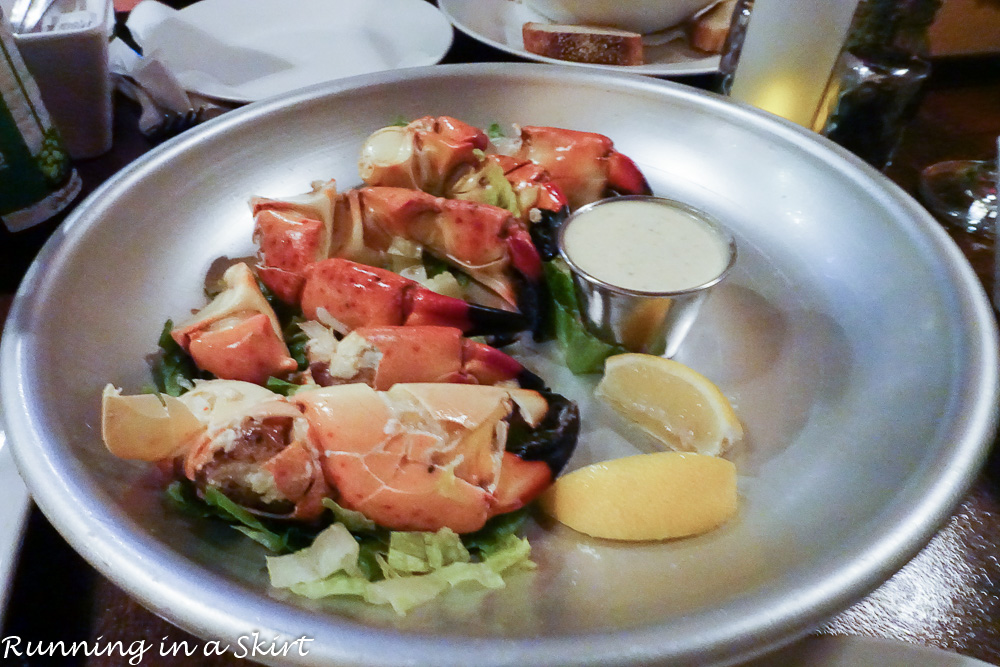 Our second day ended much like our first... with an early bedtime! We might be the only people who vacation in Key West and are still in bed by 10!
Coming Up
My Key West blog continues HERE with two more fun days including a trip to Marathon. Let's just say a Turtle Hospital and Dolphins are involved!!!
Want more Key West blogs? Check out my other trips...
As always, you can find this Key West blog post later and help me by pinning this your your favorite pinterest board! Thanks bunches!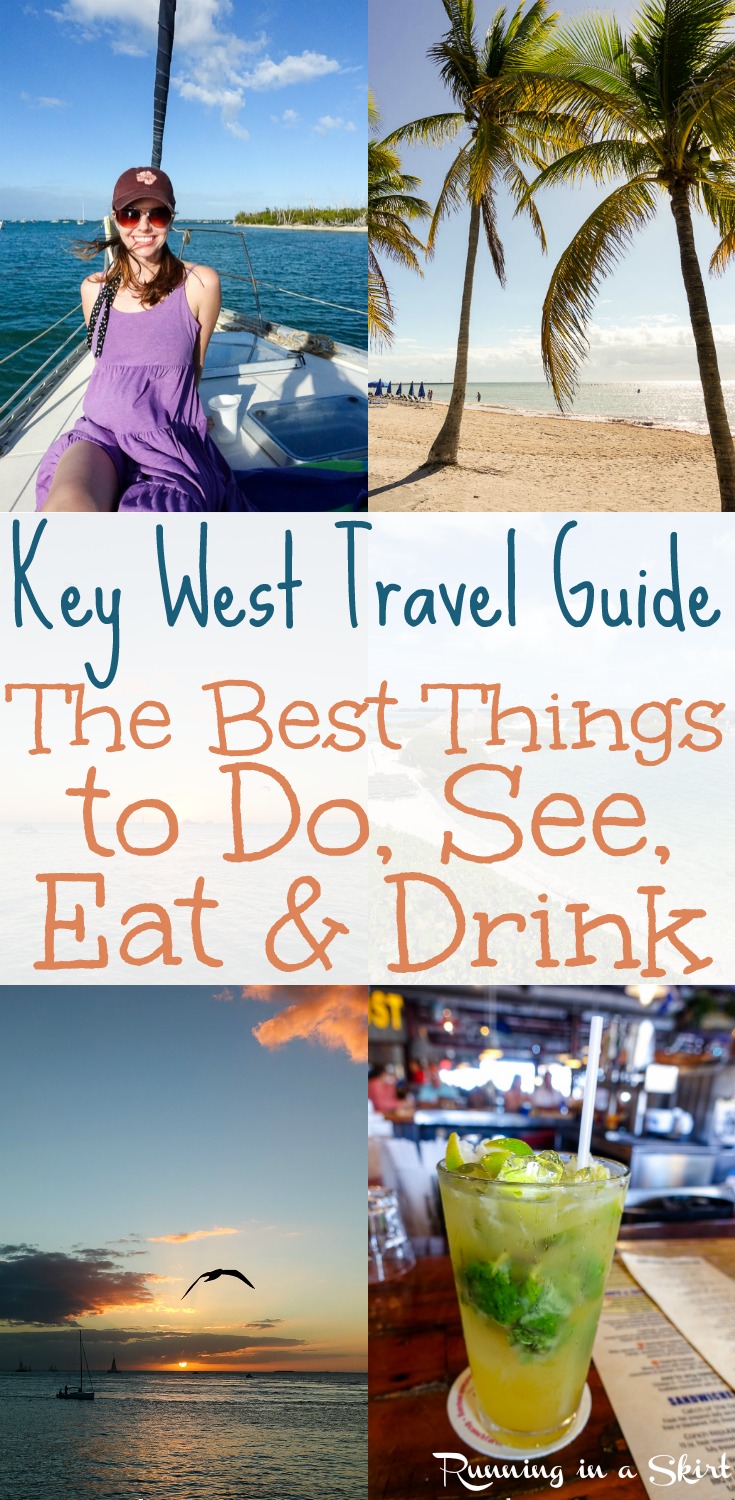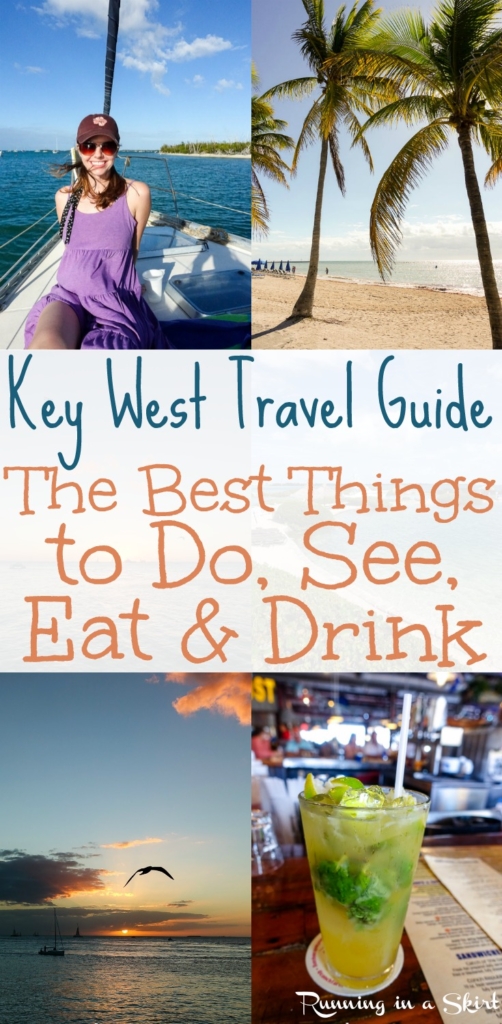 Thanks for stopping by today! Tomorrow I'm sharing a healthy twist on guacamole for game day!
Your turn!
Have you been to Key West?
What's your favorite winter vacation spot?