Happy Fashion Friday!
I got back from Key West late Wednesday and have been doing all the fun stuff you have to when you get back from vaca. I'll spare you the boring details, but everyone knows there is always a little payback for taking a vacation! lol!
Not complaining though, I just feel lucky that I got to go. The Hubs and I took a sailboat out for the day, went parasailing, snorkeling, ate amazing food and had just a few pina coladas. It was just what the doctor ordered. I'm planning on spending much of the day editing photos to get some posts ready for you in the coming weeks. Hopefully the first one will be up Monday.
This weekend will be pretty busy. The Hubs and I have a charity event at a local brewery tonight and have to make another trip to Chattanooga Sunday. Sadly that trip is not going to be fun at all. It's to deal with some stuff involving my Grandmothers death.
Anyways, enough rambling about life. I feel like we are properly caught up now, so let's talk about what I love to talk about on Friday... fashion! How adorable is this new sweater and boots? I am been swooning for them since the moment I picked them up.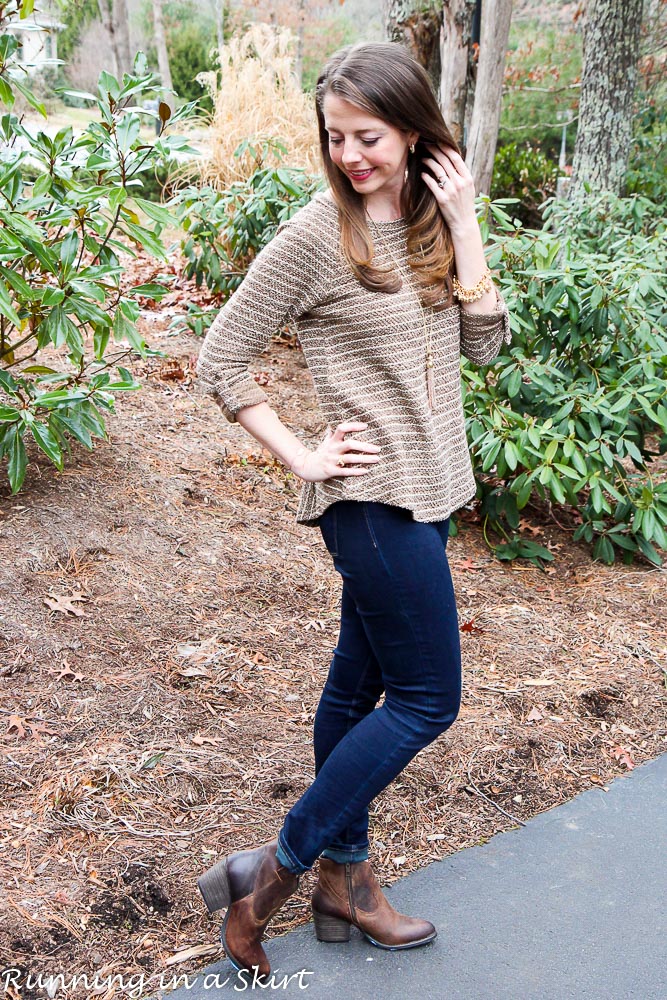 I don't know if you can tell, but this sweater has just enough gold sparkle to make me feel extra festive.... but not too much to wear you can't wear it everyday.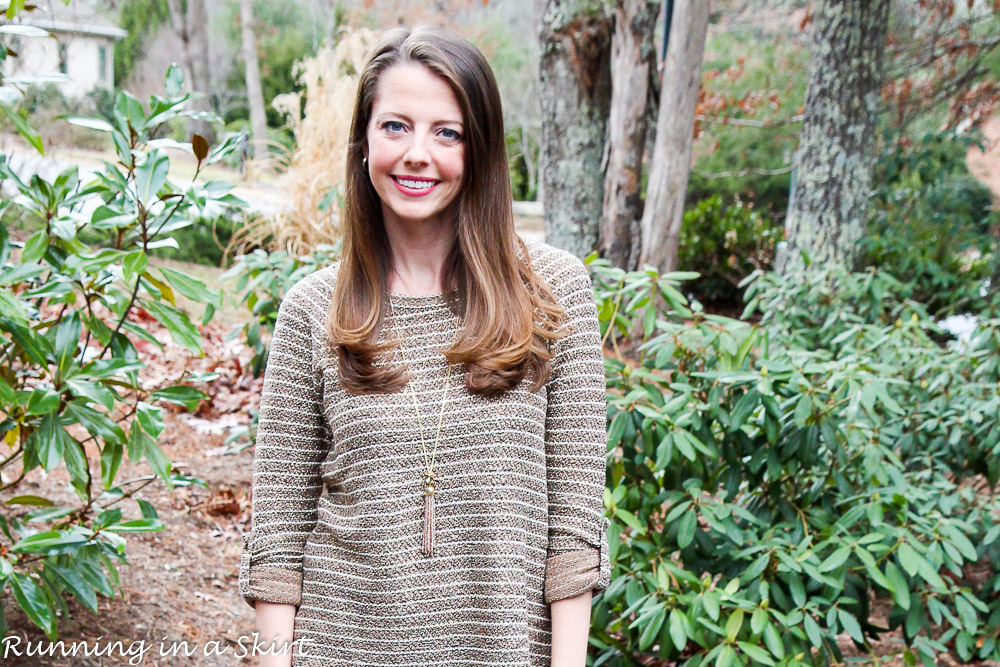 The boots are also such a fun find. I like them because they are a little more western inspired than some of the ankle boots I've seen.
They are the perfect compliment to my White House Black Market Jeggings.<--- my favorite purchase of all last year
To make boots like this work with jeans, just give the pants a little cuff at the top. No need to cover or tuck!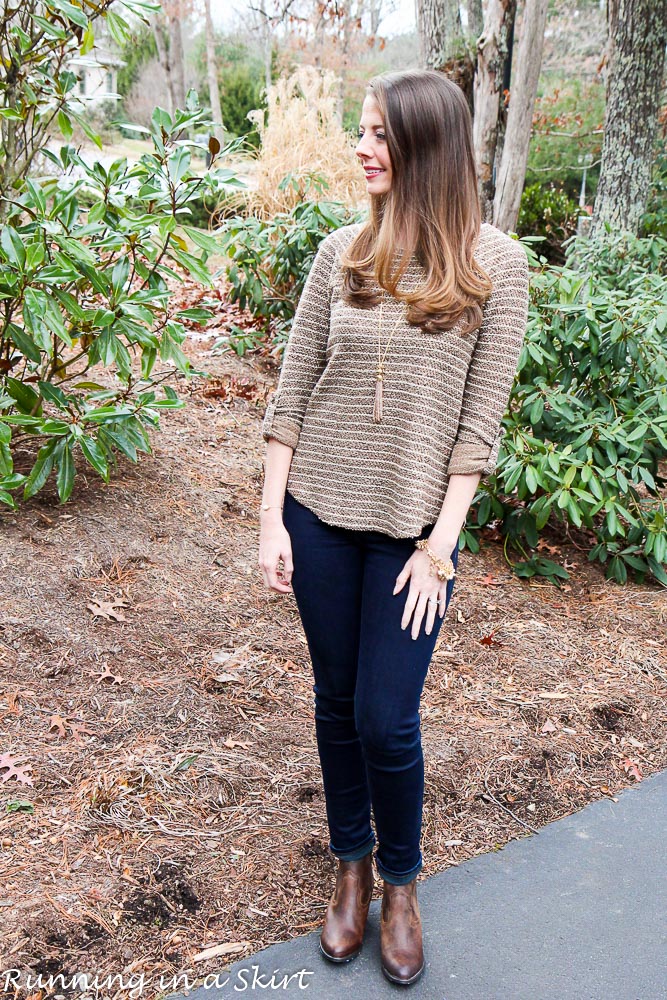 This outfit is just about perfect for a casual date night or dinner out with friends. It's comfortable, but the details (like the sparkle in the sweater!) push it over the top and make it memorable.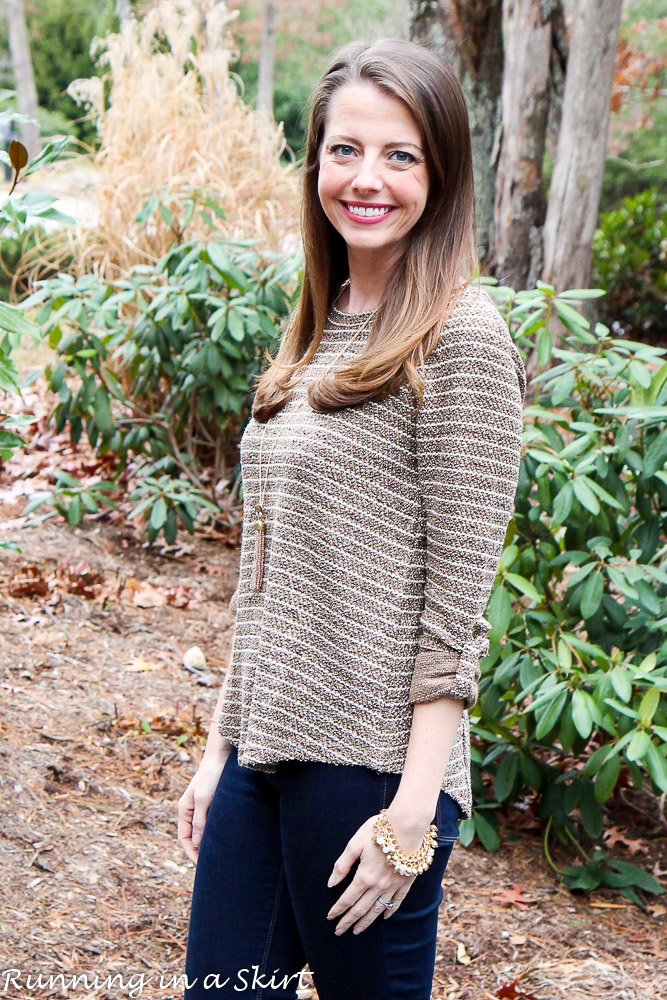 Happy shopping and I hope you have a wonderful weekend. As always, I'd love to hear what you are up to this weekend in the comments!
Shop the Look:
Boots: Altar'd State (sold out), Similar ones HERE or HERE
Sweater: Altar'd State (sold out), Similar HERE or HERE
White House Black Market Jeggings
So nice to see you today. Have a great weekend and come back Monday for my first post on Key West and the Florida Keys.
This post is not sponsored, but contains affiliate links. I do make a small commission for clicks and purchases. It cost you nothing. Thank you for supporting Running in a Skirt.
I'm linking up with: Nicole for the Fit and Fashionable, Jolynne Shane for Fashion Friday, Turning Heads Tuesday. Thank you so much for the lovely linkup ladies
Your turn!
What kind of boots do you love?
What are you doing this weekend?