Hello! Hello!
I'm just getting back from my trip to Destin. I'm hoping to put together photos from the trip for a post tomorrow. In the meantime, I thought I'd kick off this lovely week with a glimpse at what I planted in my garden this year. For those of you are who newer to the blog, I LOVE growing plants and flowers in the spring and summer. I keep a big collection in pots on my deck and also have a pretty large raised bed by the side of my house. It's one of my great joys!
The weekend before last I went a little crazy at the Herb Festival and plant farm. This was just part of my collection I had to get in the ground and pots in day. I ended up picking up plants from no short of four places before I was done. The Hubs was such a good sport helping me carry them all around and filling the car with heavy soil bags to plant them in.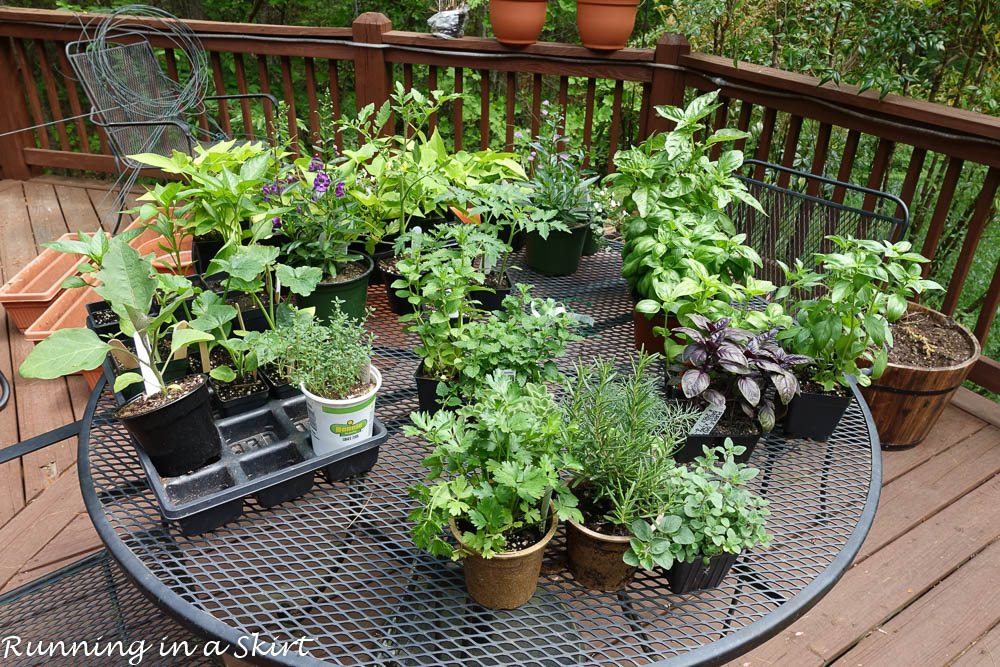 I did lots of veggies in the raised bed again this year. There is nothing like fresh picked veggies from your own backyard.
I decided to plant an extra zucchini plant. I always seem to lose one of of them by July, so I'm hoping an extra will keep me eating zoodles all summer.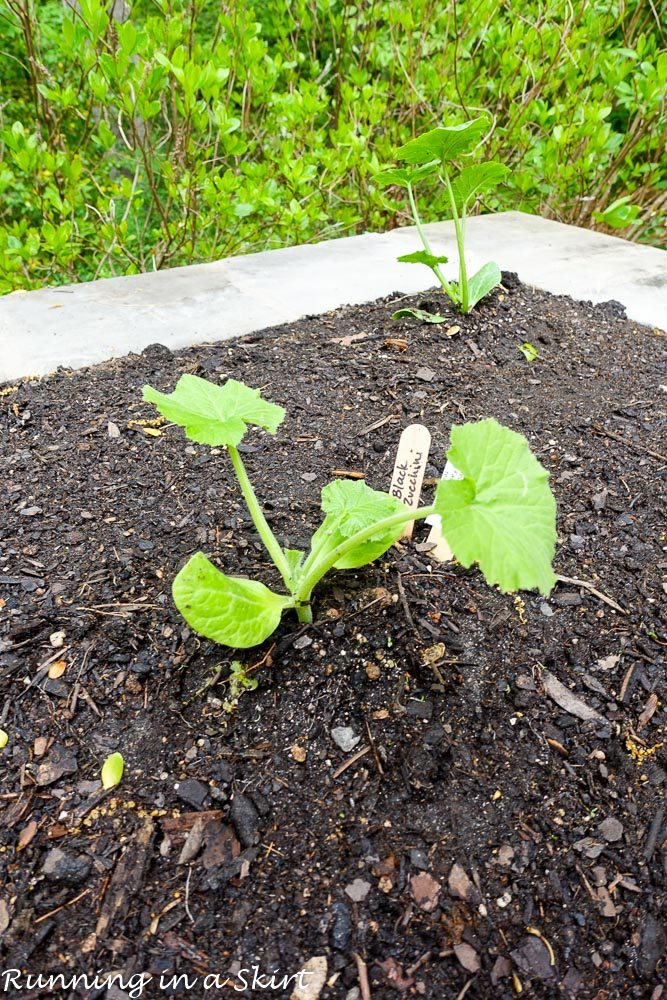 I also did one regular summer squash plant.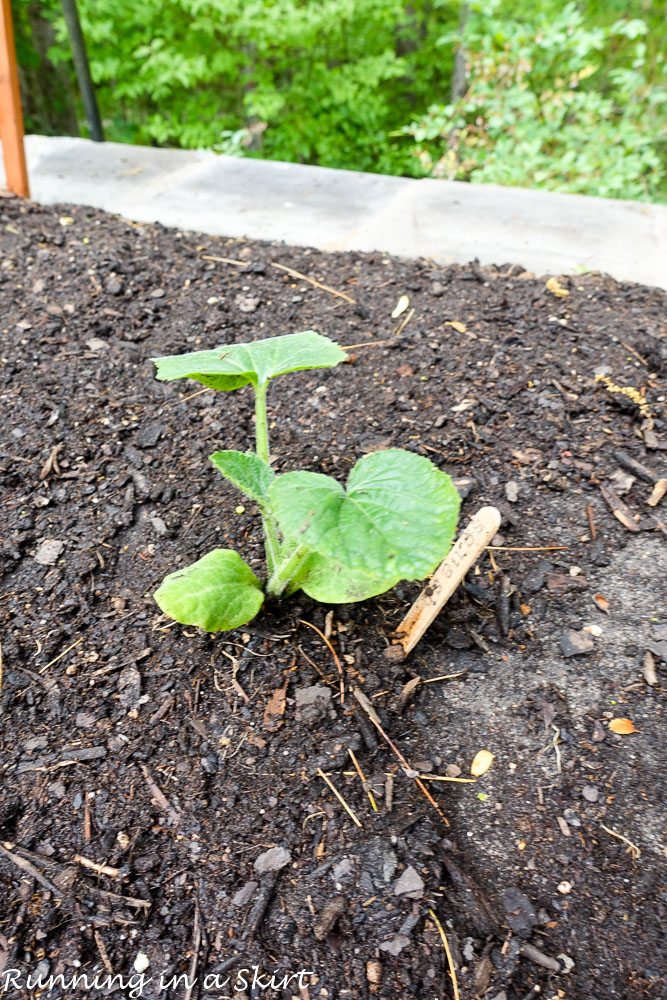 I also put in a burpless cucumber...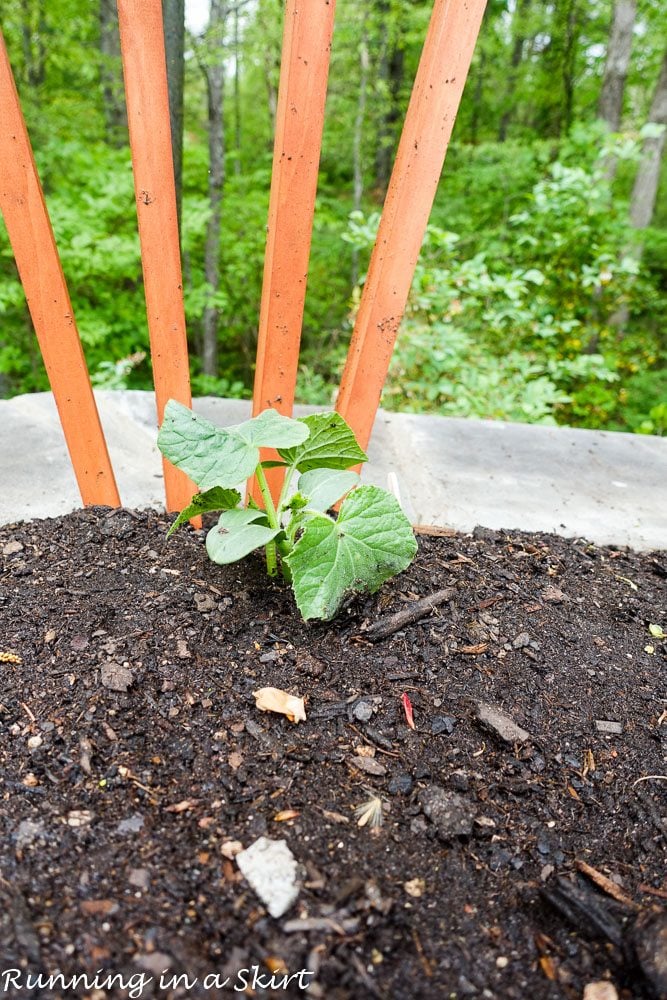 ... eggplant...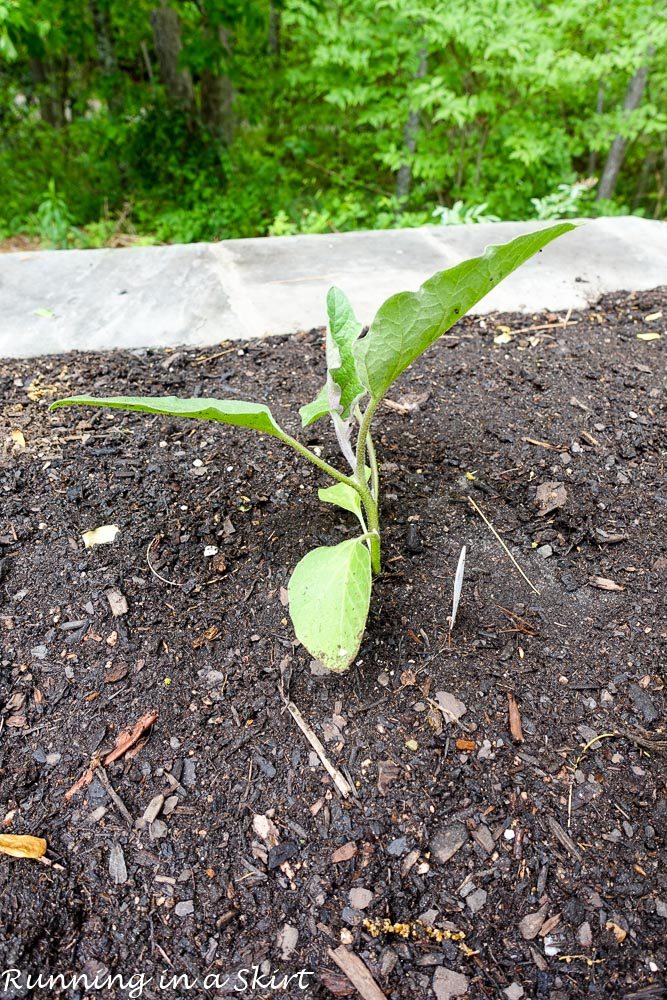 ... and four different kinds of peppers!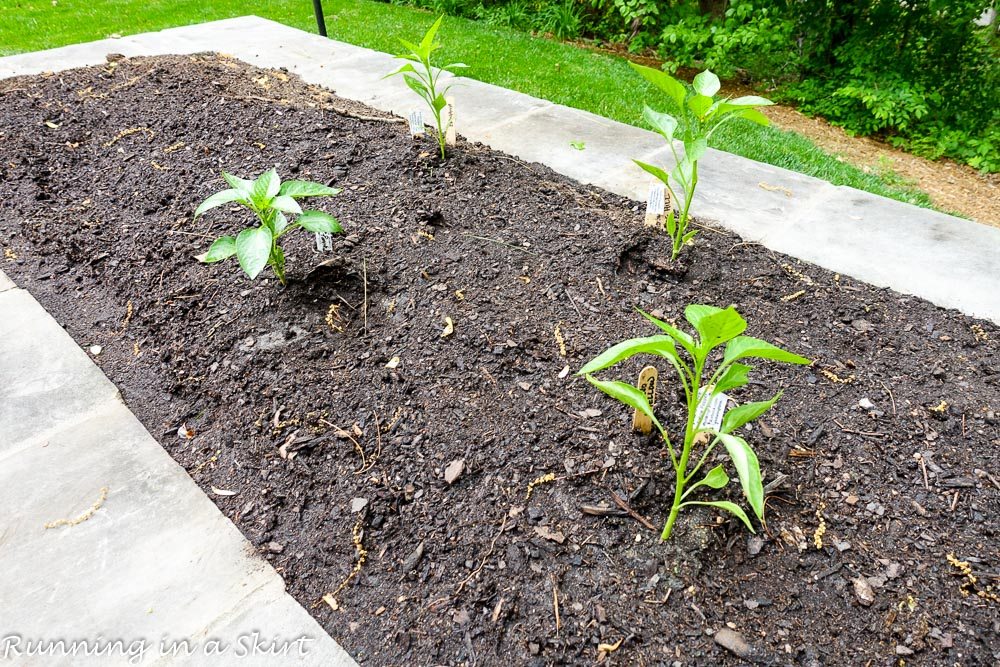 With the remaining space I'm going to plant two varieties of green beans and also kale! I hope I have enough time to get the kale going before it gets too hot.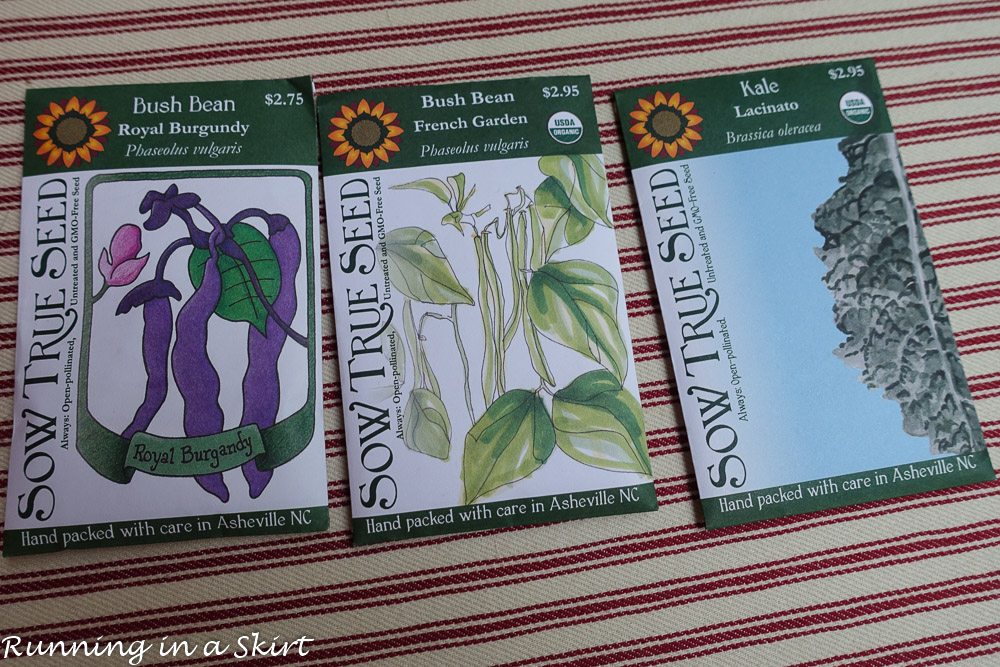 I love tomatoes and do them in pots on my deck so I can keep my eye on them. Tomatoes are finicky for me. I planted a red cherry, yellow pear and two black cherries. I've found it's a lot easier to grow smaller tomatoes, so that's what I do!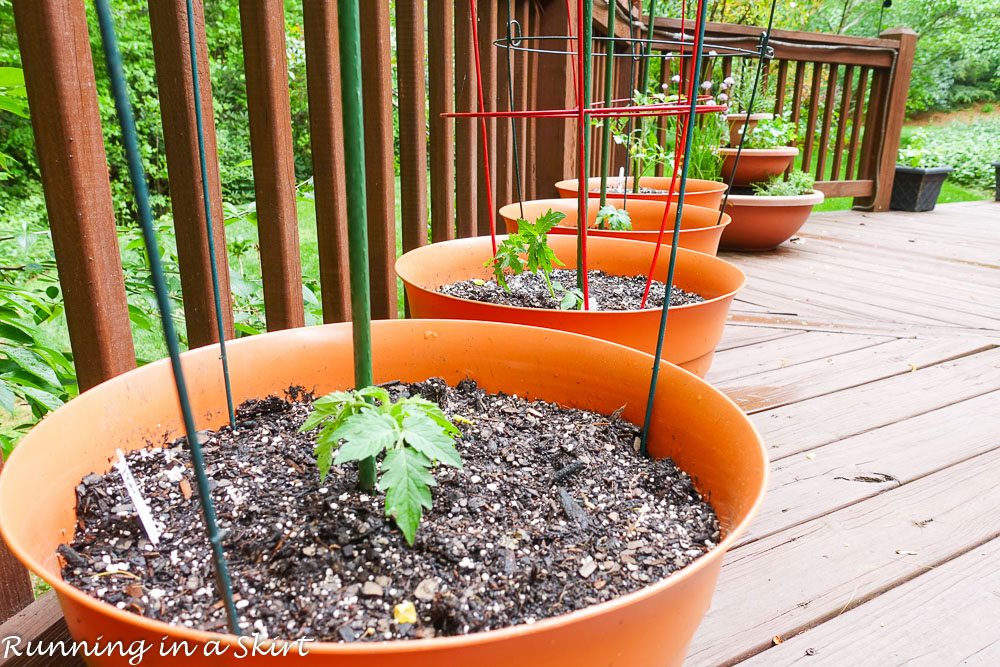 My herb tower needed a bit of a refresher after a long winter. I got new dill, parsley, rosemary, thyme, oregano and lemon oregano. Those out of control chives come back every year no matter how much I neglect them. I do need to cut the flowers back so the chives don't get hard, but for now I decided they are pretty. 🙂
If you like this herb tower I did a DIY post many moons ago on how to make this yourself HERE. This is such a fun thing to have on your back deck near your kitchen. It makes it easy to get to your fresh herbs for cooking.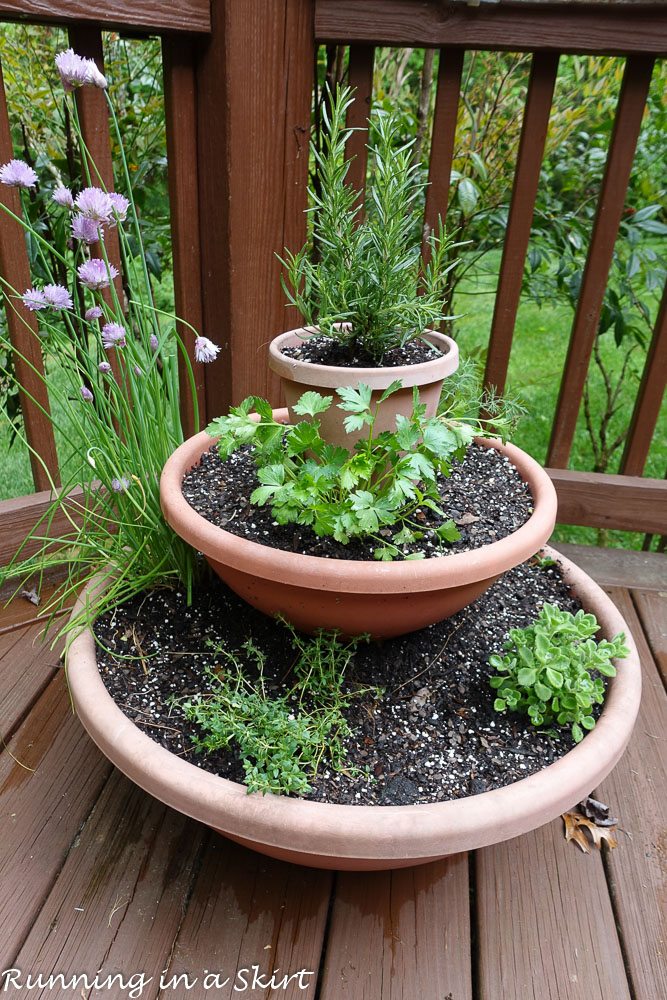 I also replaced my mint plant with plain peppermint and strawberry peppermint. The old plant wasn't showing any signs of life yet, so I wasn't sure if it would actually come back or not this time. In milder winters it does fine, but this year was so cold!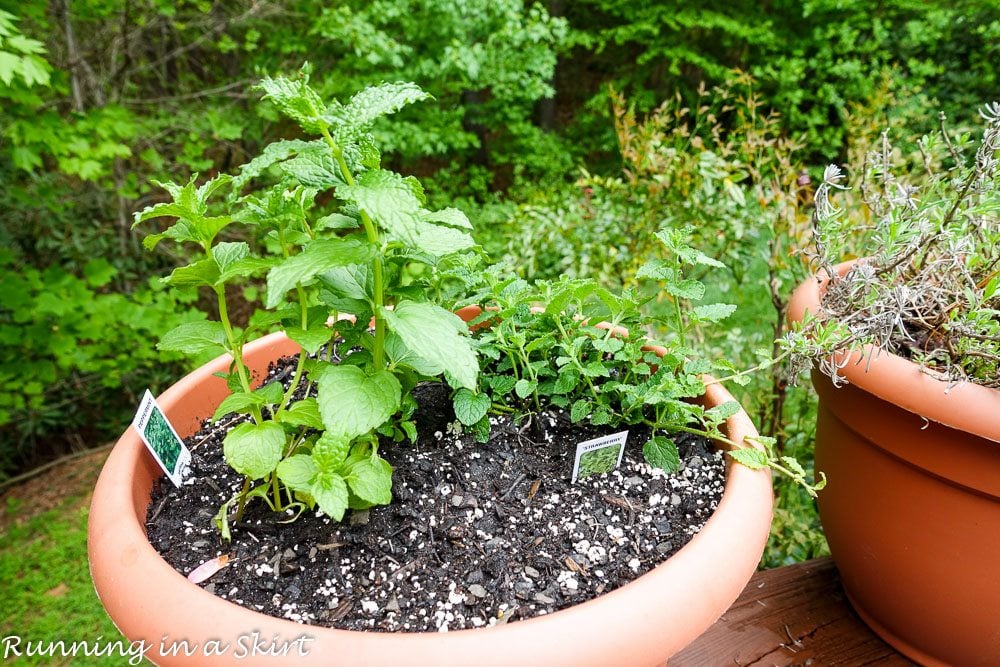 I never seem to have enough basil so this year I also planted four separate basil containers. I have big dreams of fresh pesto and caprese for days.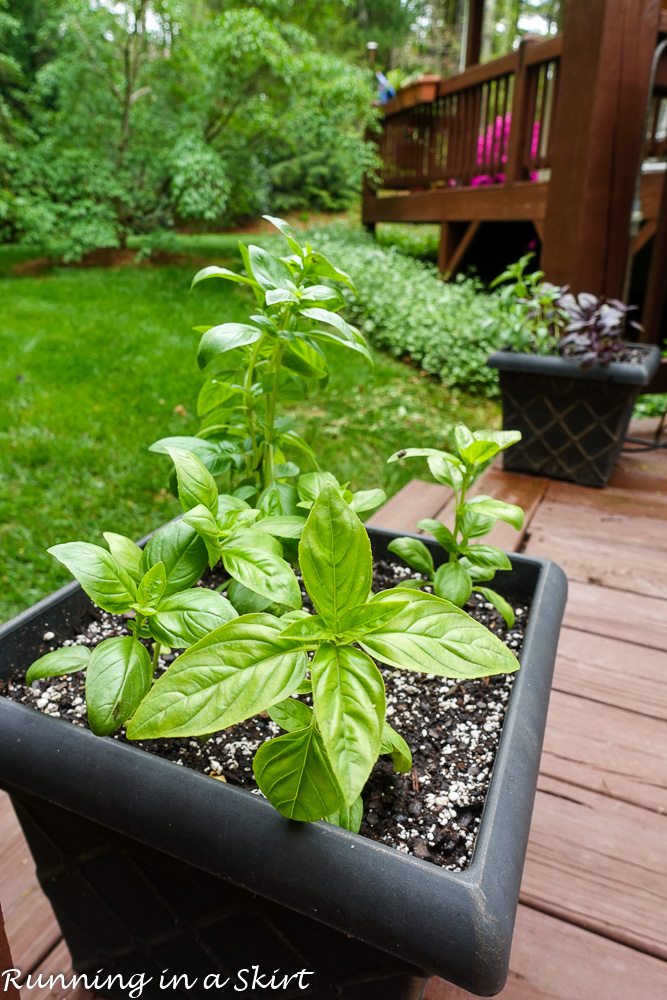 I also planted flowers! Some of the plants I got are still pretty small so they will look a lot more lush in a few weeks, but here's a little peak...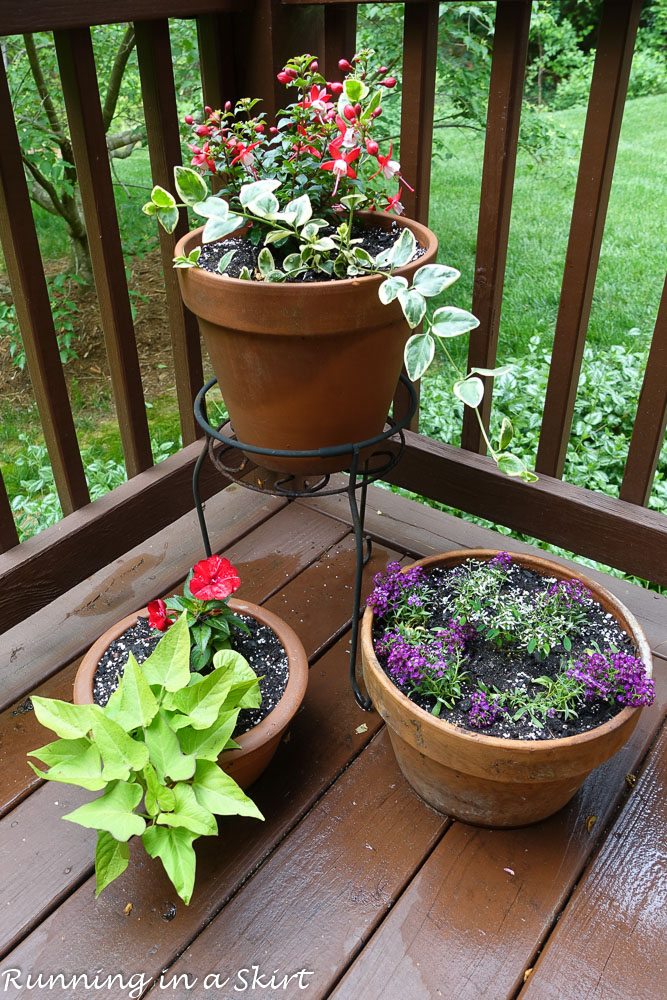 Aren't these so pretty?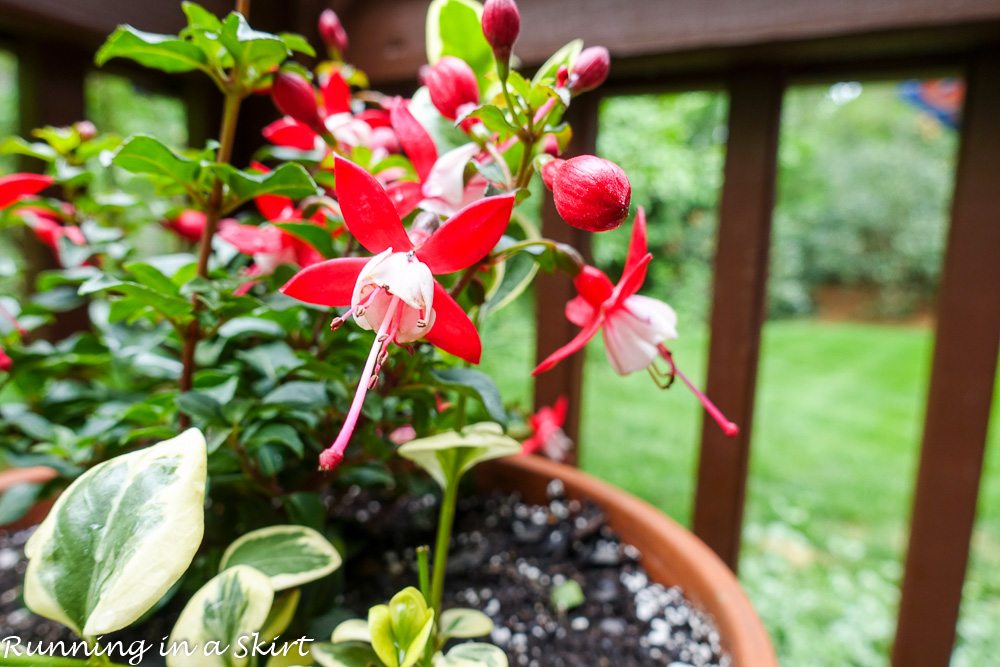 These are my window boxes. I shared how I do my window boxes here. They also need to grow in.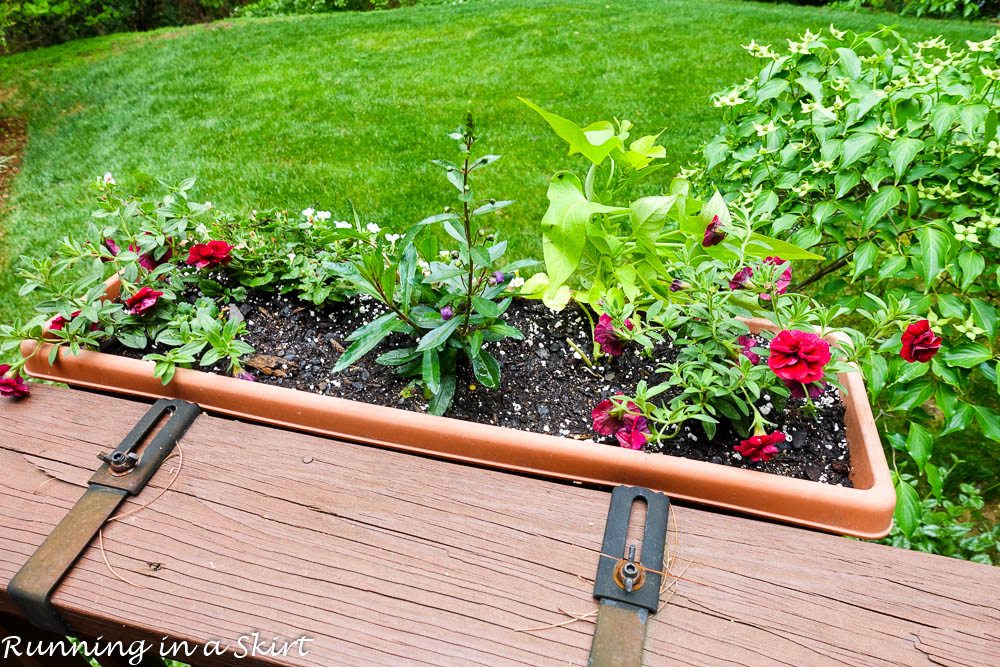 I also added an extra pot on the other side of my deck this season.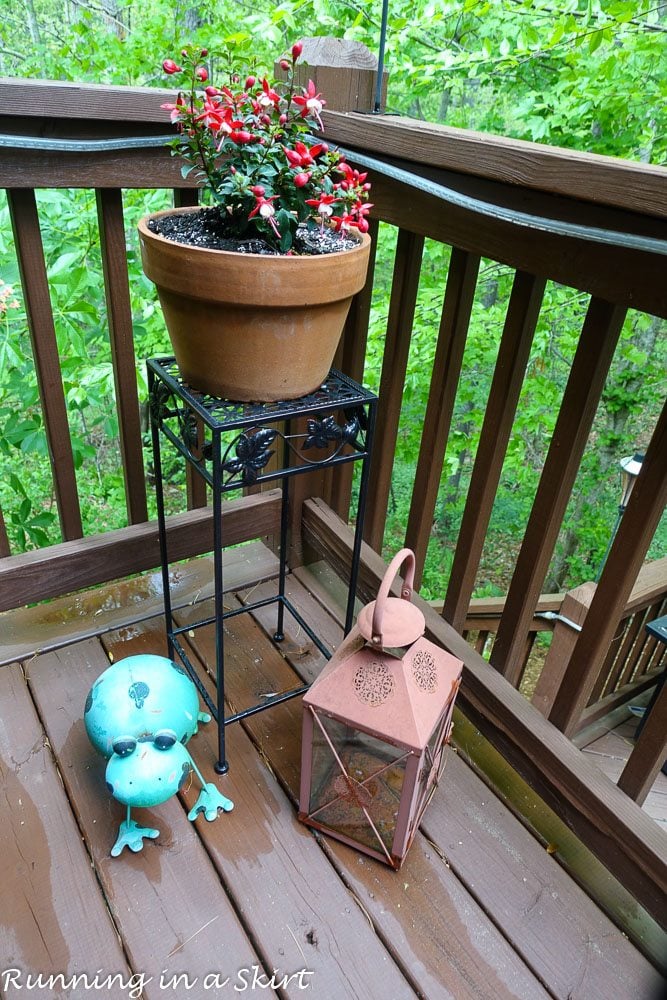 I just love the way it all came together and I can't wait to get home and watch it grow! Hopefully we'll be eating fresh veggies in no time.
Love gardening? Here's more about my green thumb...
Also check out this super effective plant food recipe from Maybe I Will! It can help your plants grow faster.
Your turn!
Do you garden? If so, what do you grow?