I anxiously await the WNC Herb Festival at the Farmers Market every year. On the first mildly warm days of spring I mark the event in my calendar, counting the weekends until it's time. It's one of my favorite things to do in Asheville.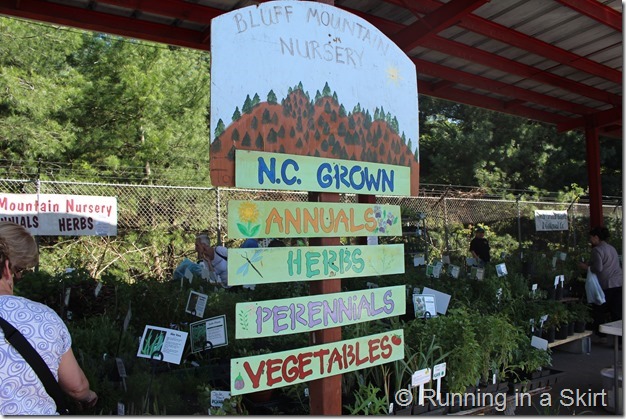 I feel like this is the weekend that I finally put winter behind me and embrace the spirit of the fresh season.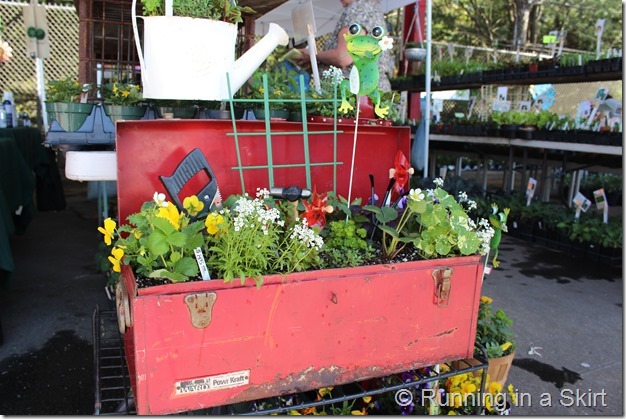 This year was no different. The hubs was sick, so I tagged along with my friend Holly and her hubby to pick up this year's stash.
Red rider wagon and all!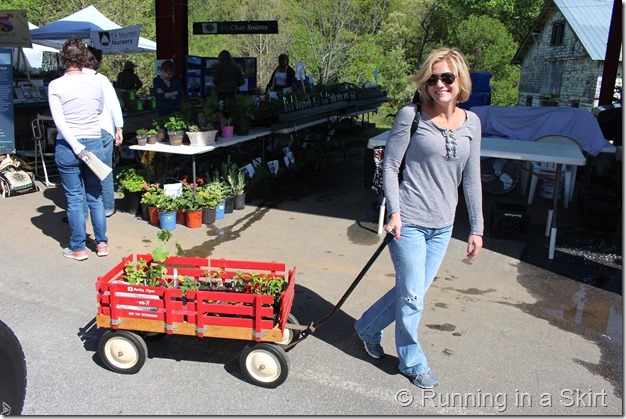 The booths are all local vendors who sell herb and vegetable plants, as well as products made with herbs like soaps and candles. They carry all sorts of cute garden décor. I wanted this guy so badly!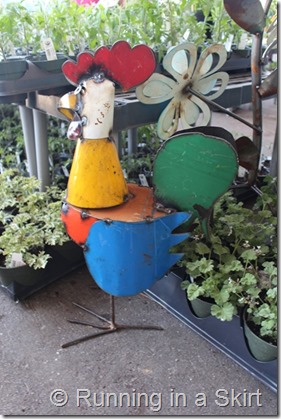 There is also a collection of perennial plants and annual flowers. It is a celebration of all things you can grow.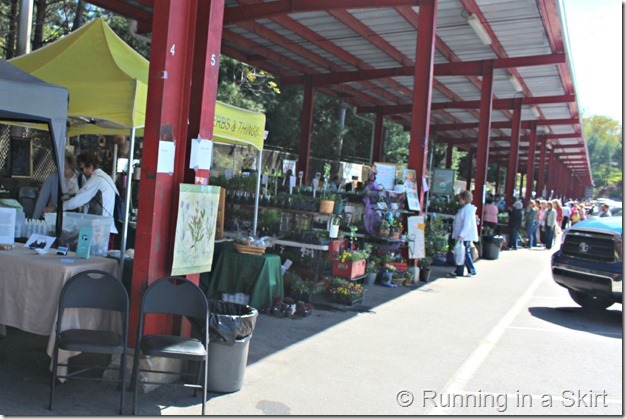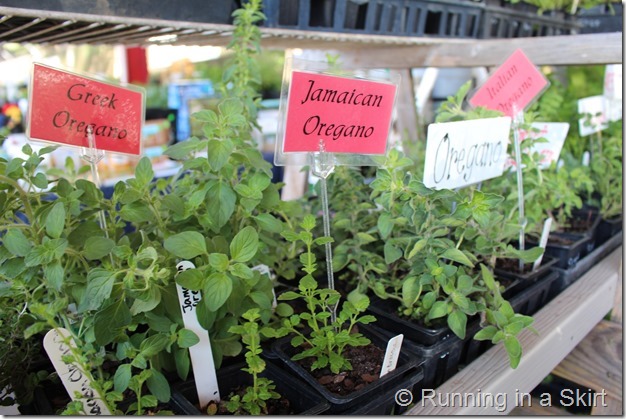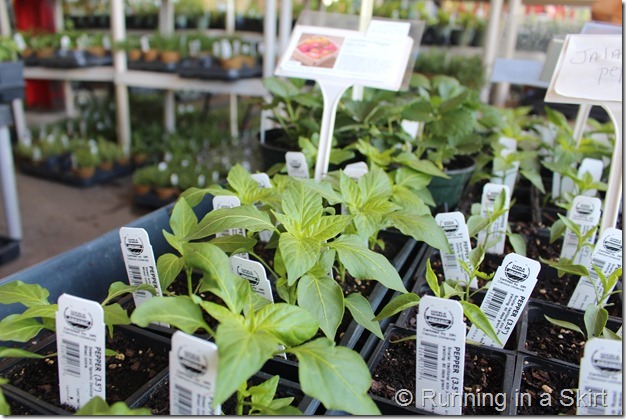 The selection of plants is like nothing you have ever seen. They have products that you never would think coming from a tiny little plant. A Wasabi plant surprised me this year.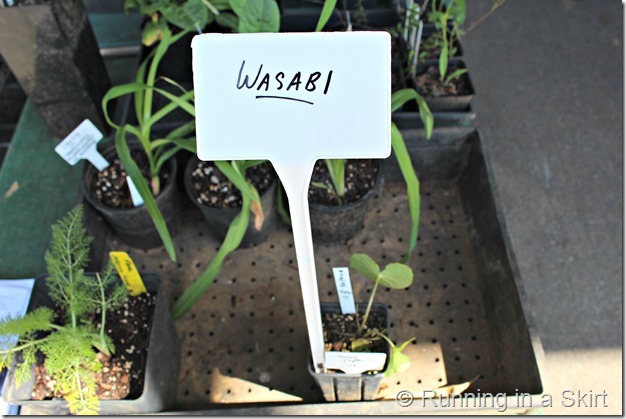 I always enjoy the variety of tomato plants for the season. You can't find these options just anywhere.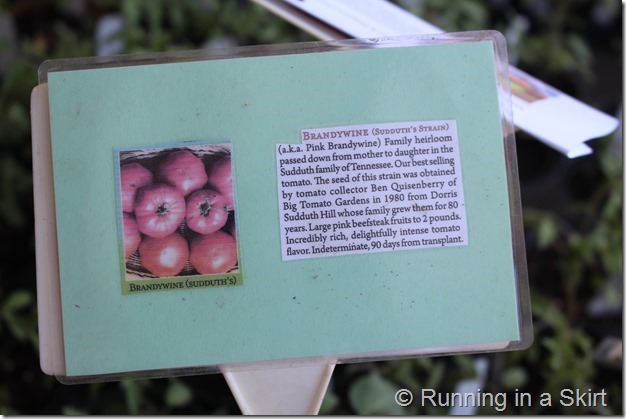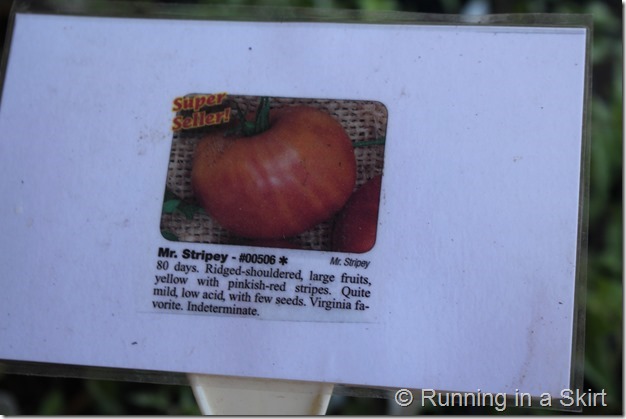 I sincerely hope I have better luck growing them this year. Last year all the rain caused massive crop failure. Stupid fungus! I got some good tips from some of the vendors this year. I have an organic product called Serenade on order.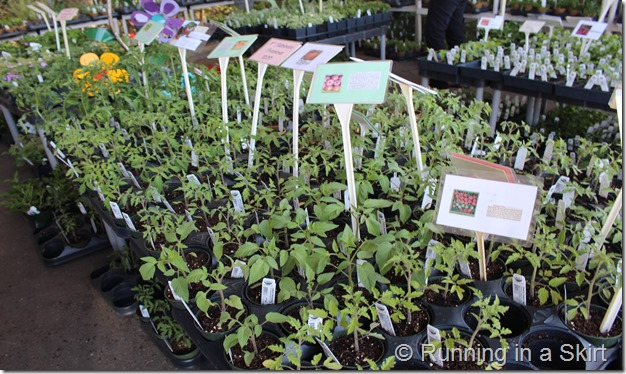 The challenge is when you get home finding space for all of your tiny plants, knowing that within weeks they will multiply in size. It's easy to get a little carried away when staring at five different kinds of basil! I highly recommend LIME basil. It might change your life.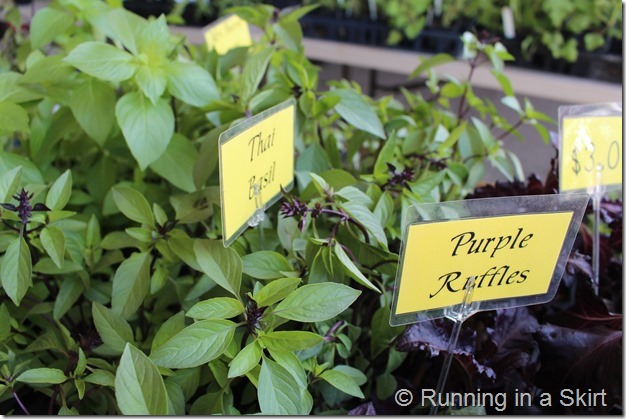 Oh, I am so excited about the delicious seasoning we will have all summer!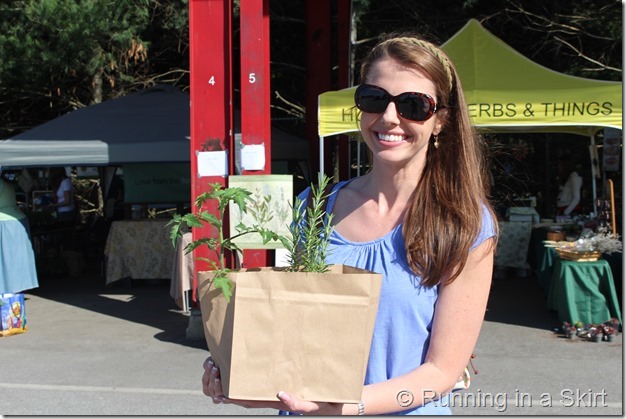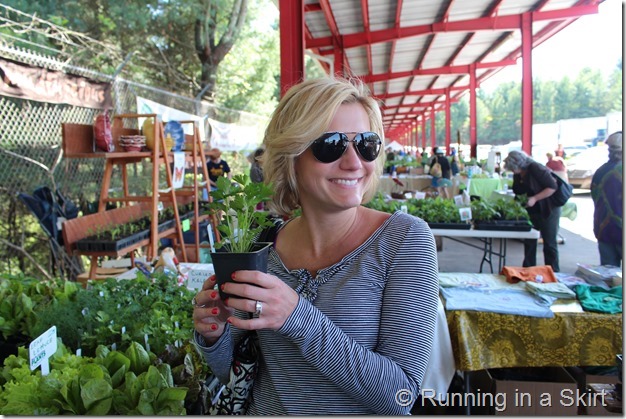 This truly is a quintessential Asheville experience and really captures the essence of what living in this beautiful mountain town is all about.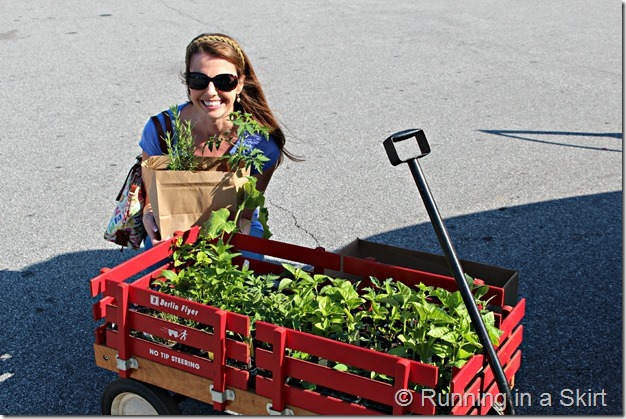 Click here for last year's WNC Herb Festival post!
Your turn?
Do you have any good growing tips?
What's your favorite herb?