Hello healthy peeps and happy Monday!
I'm in Washington DC right now visiting my best friend Sarah and my high school friend Rebecca. I'm coming back home later today, but thought I'd schedule this post to publish while I was gone. I've already done a lot of the touristy things in DC (here, here and here plus that time I went in search of pandas at the National Zoo,) so this trip was a lot more about just catching up. I plan on sharing highlights from my trip later this week.
In the meantime, lets catch up with some Things I'm Loving Lately... (Can you believe I'm on 30 of these??)
Things I'm Loving Lately 30
Studio Yoga Class
I adore going to studio yoga class, but it seems to be the first thing that gets cut from my routine when I get busy. Life has been a little more calm lately and I've really been enjoying adding a class a week back into my routine. It really stretches my mind and body in ways I don't get from just doing my same ole' stuff at home.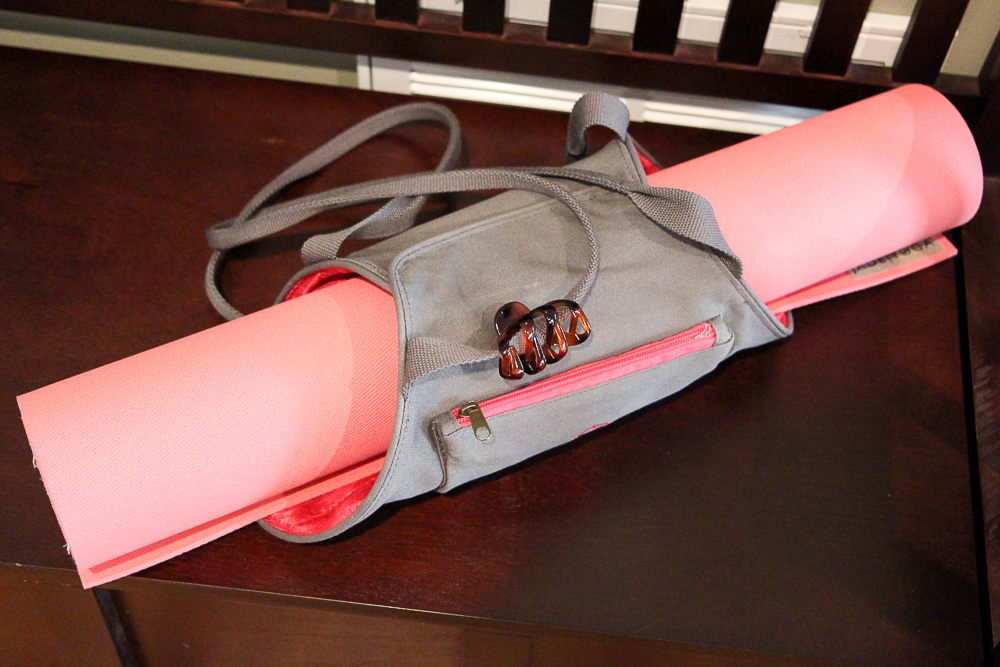 Florida Strawberries
Florida strawberries popped back into the grocery store last week and I literally ran over to the display and started smelling them! Yes.. I'm the kook who gets WAY to excited for my own good in the produce department. There seems to be a lull in my access to decent fruit, especially berries, from mid-fall until those first berries hit the shelves about this time year.
Growing up in Florida, I always enjoyed going to strawberry festival and eating so many that my stomach hurt. Now that I live in the mountains, I feel like once I see those, spring is coming! I've already eaten probably 6 pints and don't plan on stopping! lol! How about Strawberry Shortcake Overnight Oats this week?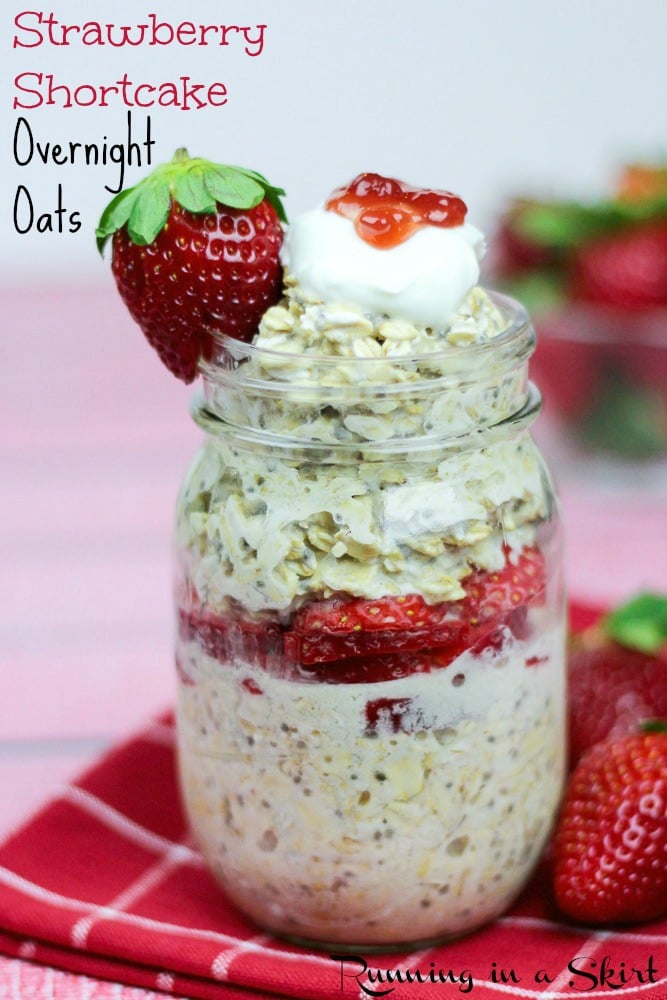 Makena Rose Sleeping Through the Night
I hadn't really talked about this much, but Makena has really struggled sleeping through the night without peeing in her crate. Yup.... at least she's cute?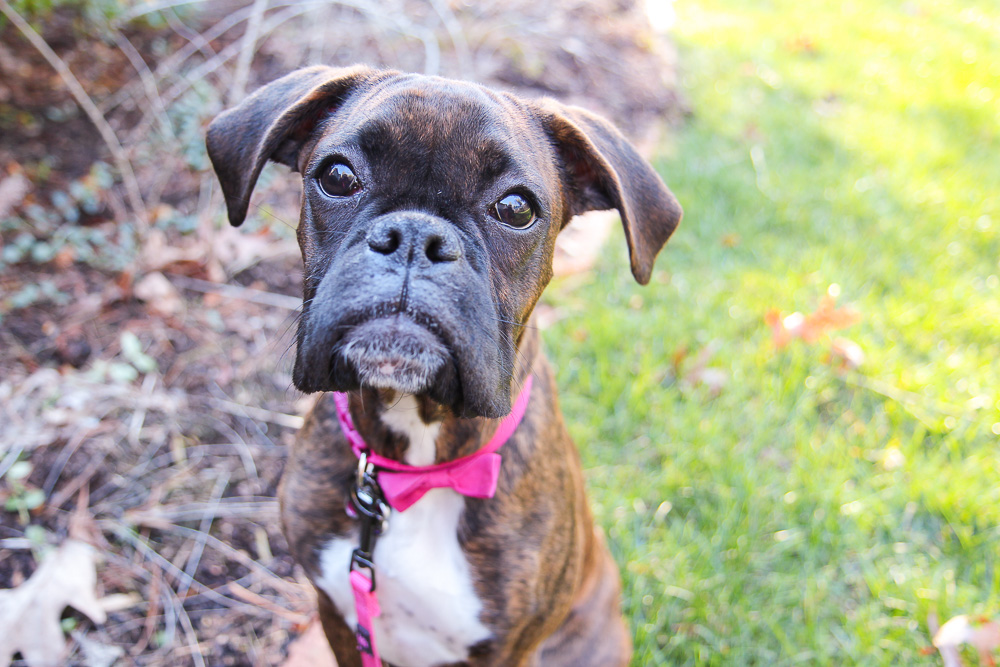 That means that the Hubs and I have taken turns getting up and letting her out at all terrible hours since we got her almost 5 months ago. I'm not complaining, but I'd be lying if I'd told you it hasn't been a royal pain and made me really tired and occasionally grumpy.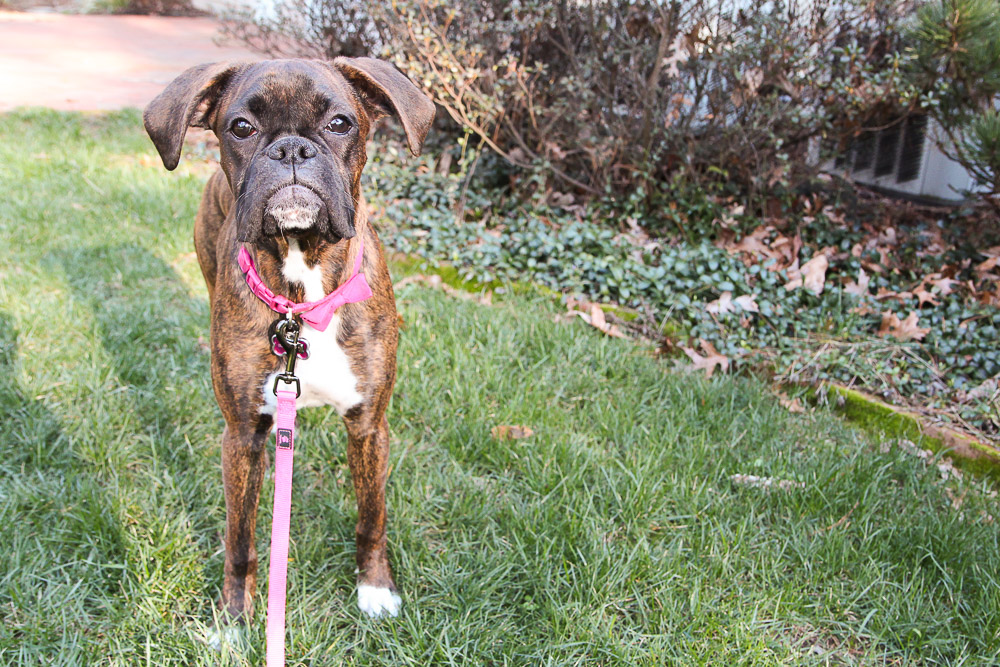 The big news is we tested her last week again to see if she'd make it and she did! No more getting up in the middle of the night and I'm loving that. God bless you folks with small children... I don't know how you do it.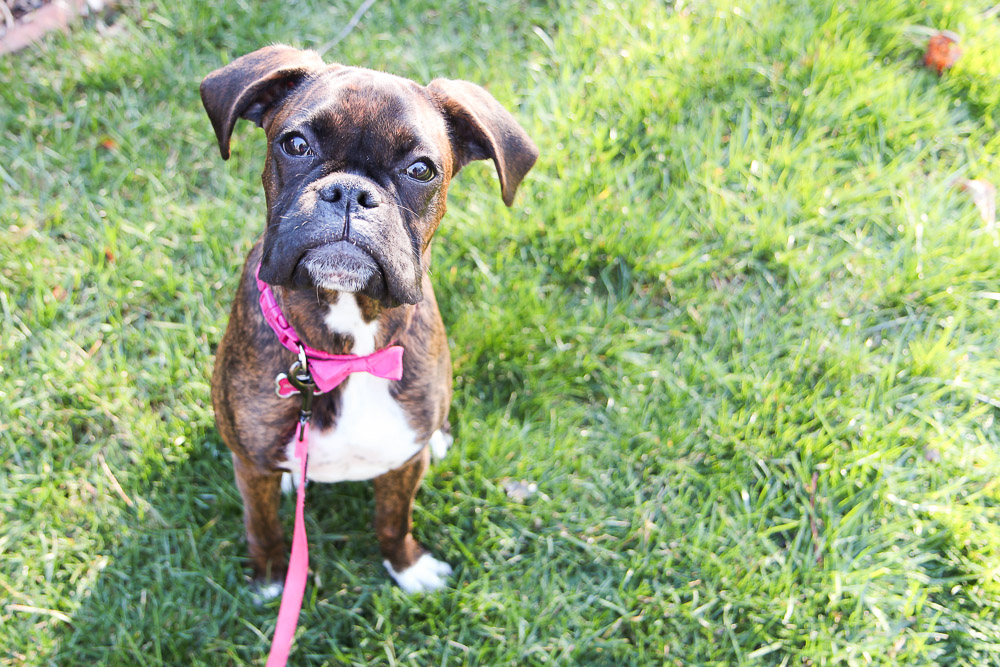 Nut-Thins
Ohhh guys! Have you tried these Nut-Thins yet? They are crackers made of almonds! They taste amazing and have more nutritional value than a regular cracker. Bonus points because you can eat a big handful for minimal calories. They are also naturally gluten-free for those who need that diet.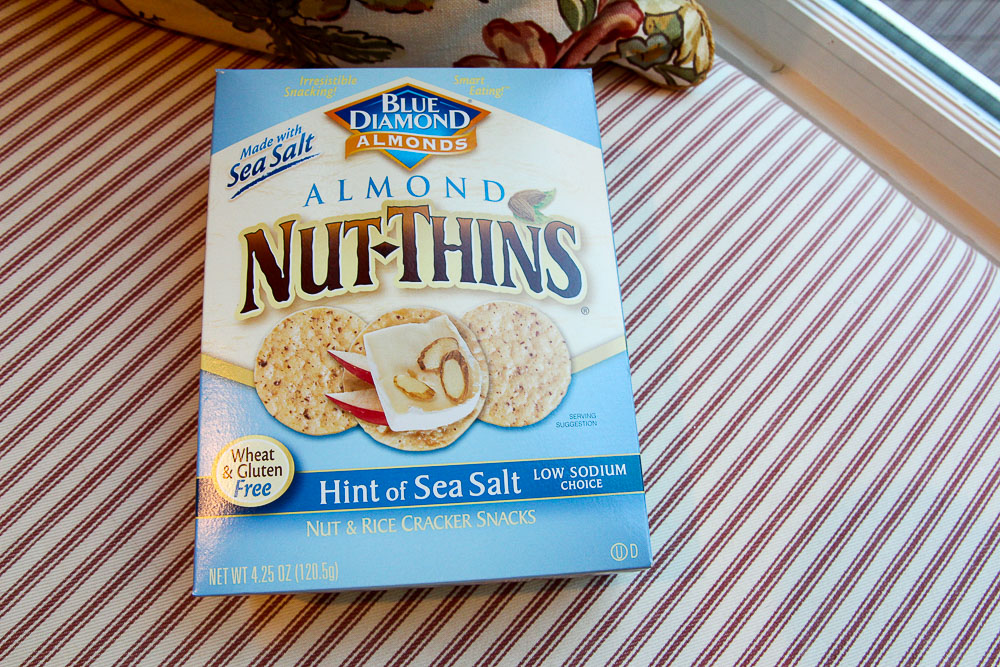 I find they are tricky to find in my store, but you can order them on Amazon here.
Ginger Lemongrass Tea
I mentioned this the last time I published one of these, but I am still on a big fancy tea kick. My favorite flavor by far is Ginger Lemongrass.
I have this one above and adore it. It is loose leaf though. If you need a more budget friendly option in bags, try this one.
Sunflowers
The Hubs knows me all too well and came home with some GIANT sunflowers for Valentine's Day. SWWOOOONNN....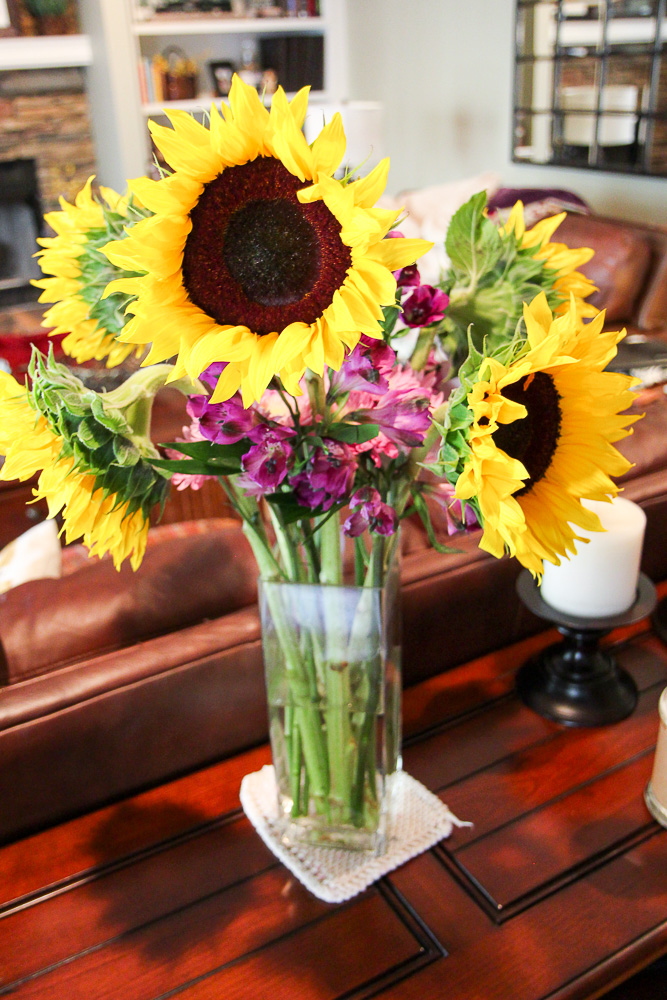 They make my heart happy!
I hope this inspires you to take a little time out of your life to appreciate all the joys that surround you on a daily basis. Catch up on all the other Things I'm Loving Lately! And in honor of my 30th version of this... here's the first one... yikes!
Thanks for stopping by today! Come back tomorrow for a brand new video featuring 5 healthy swaps I make in my kitchen that can transform the way you eat.
I'm linking up with Marvelous Monday.
Your turn!
What are you loving lately?