Bearwallow Mountain is a gorgeous short hike close to Asheville and Hendersonville in Western North Carolina!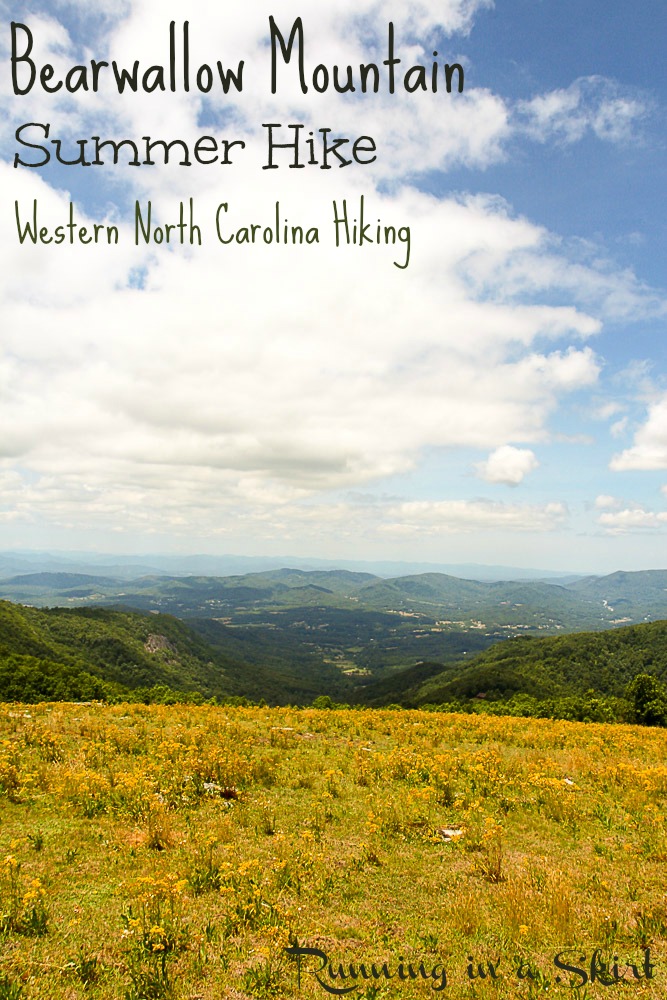 Hi guys!
The other weekend one of my dearest friends Rebecca came to visit from Philadelphia. One of the things we did was hike Bearwallow Mountain.
We actually went to pre-school together in Orlando and were really good friends in High School. It's been a LONG time.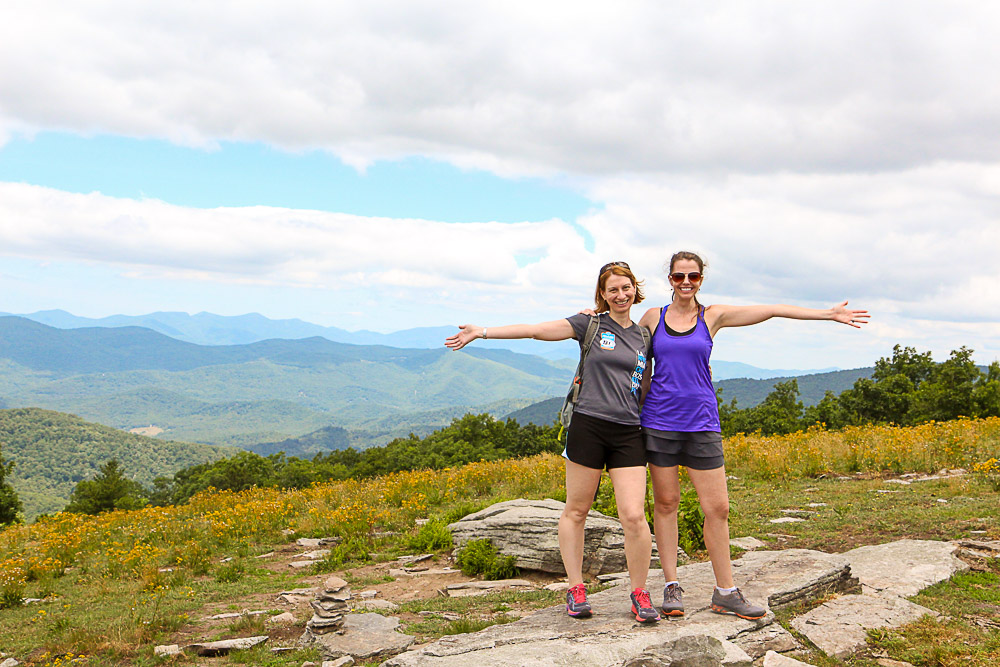 The last time I did this hike was in the middle of winter, so it looks so dramatically different. Go back and look at this post after you read to compare. It's pretty cool how the seasons make it seem like an entirely different place.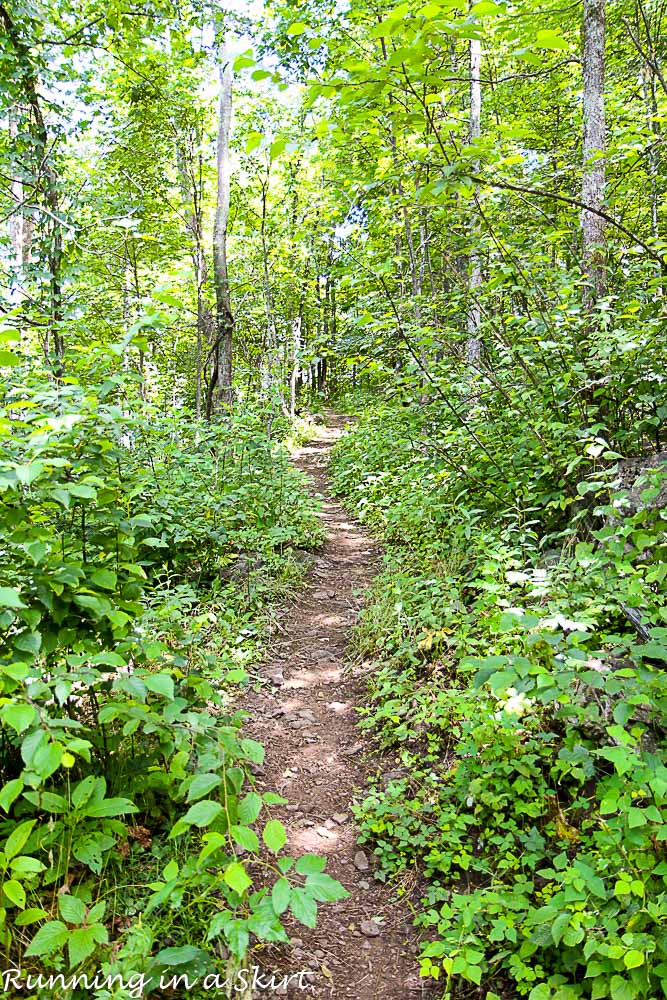 The trees were popping with green with flickering sunlight through the leaves. It was so pretty.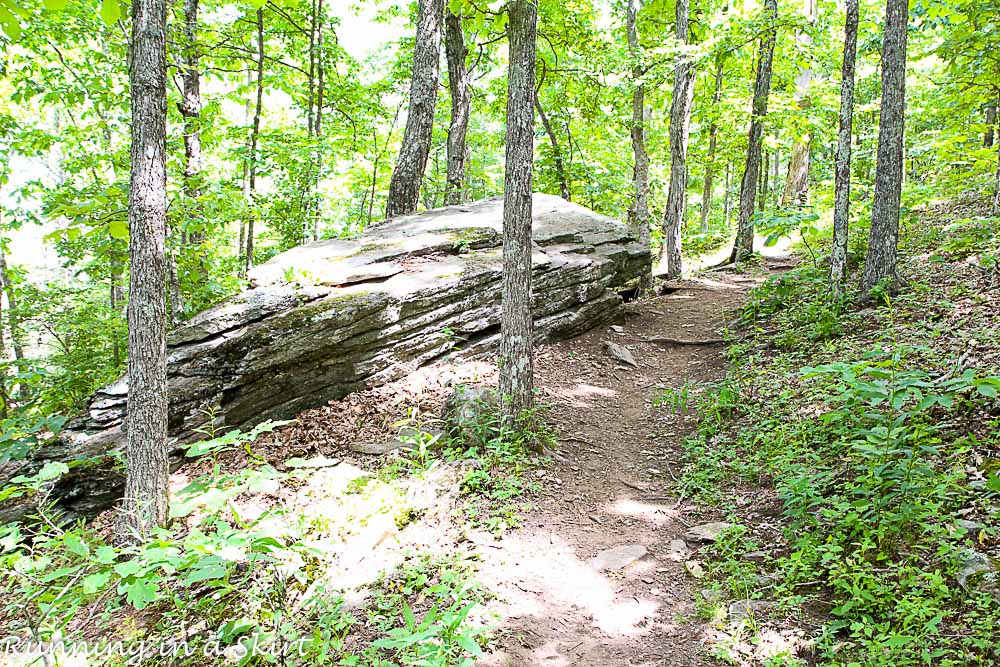 Just look at these lush green ferns!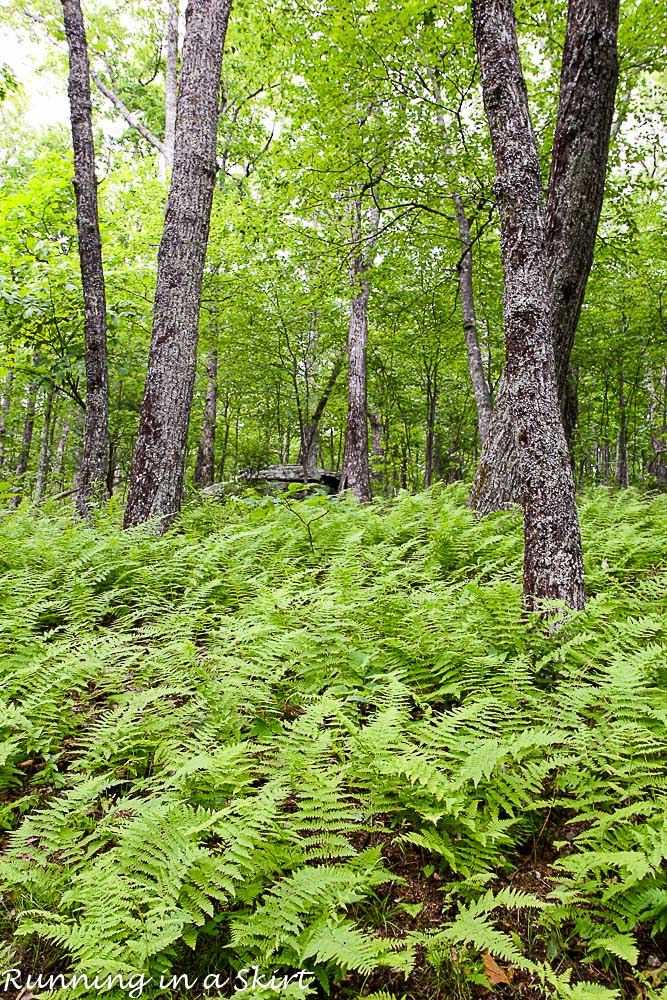 I also saw a few wild flowers. This one was my favorite.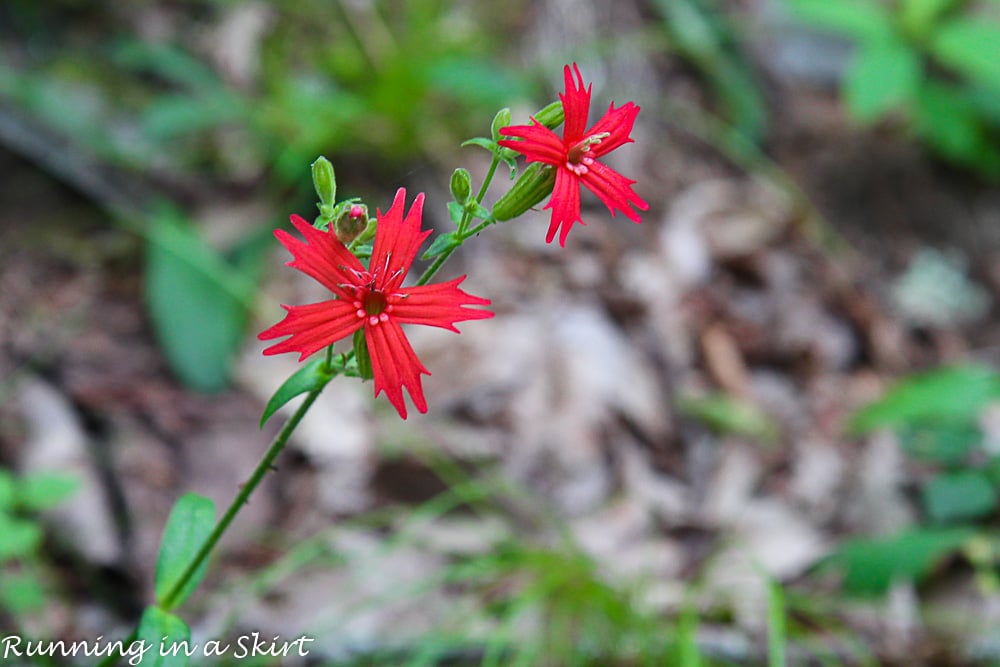 The hike is about a mile up. It's a pretty good incline, but not crazy steep.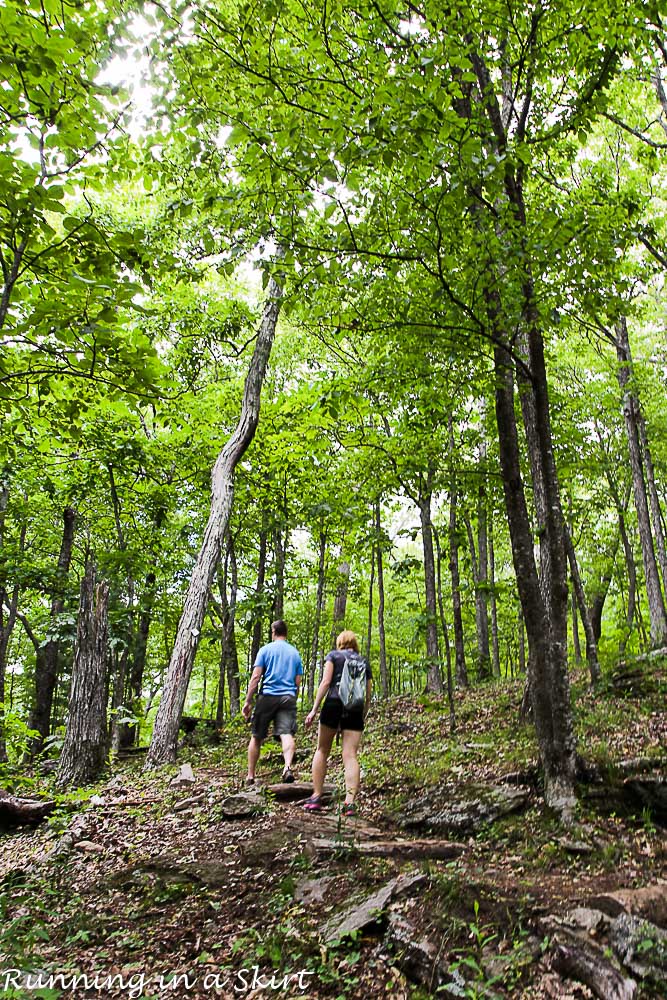 The last time I was here this was all covered in ice, so the green moss was a nice change.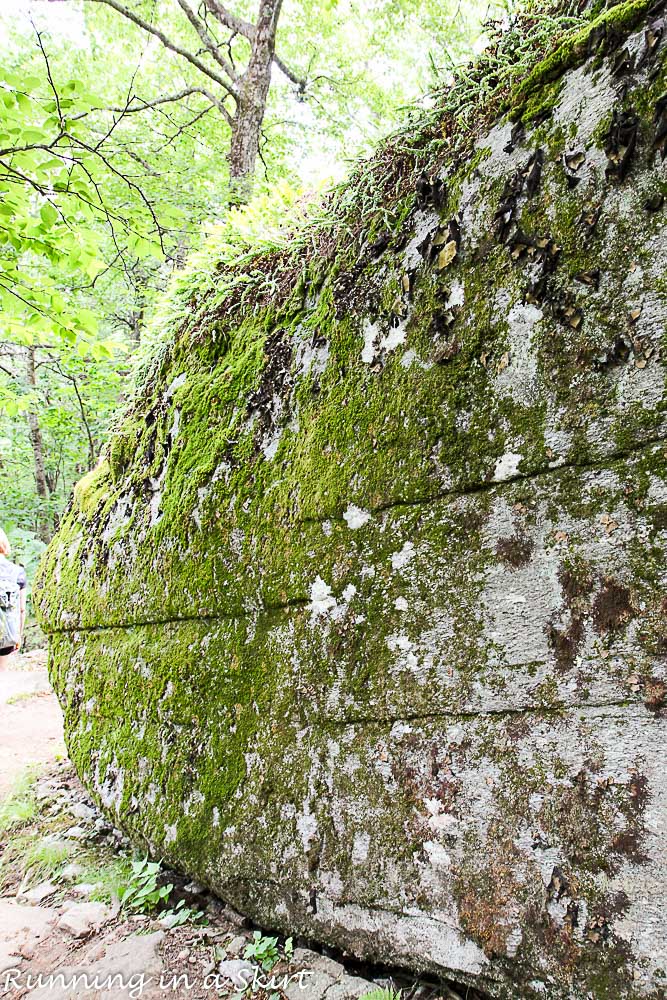 To get to the top last time I had to go around the trail because of the ice, but this time it was a really easy climb to the top.
The views were just as pretty as I remembered.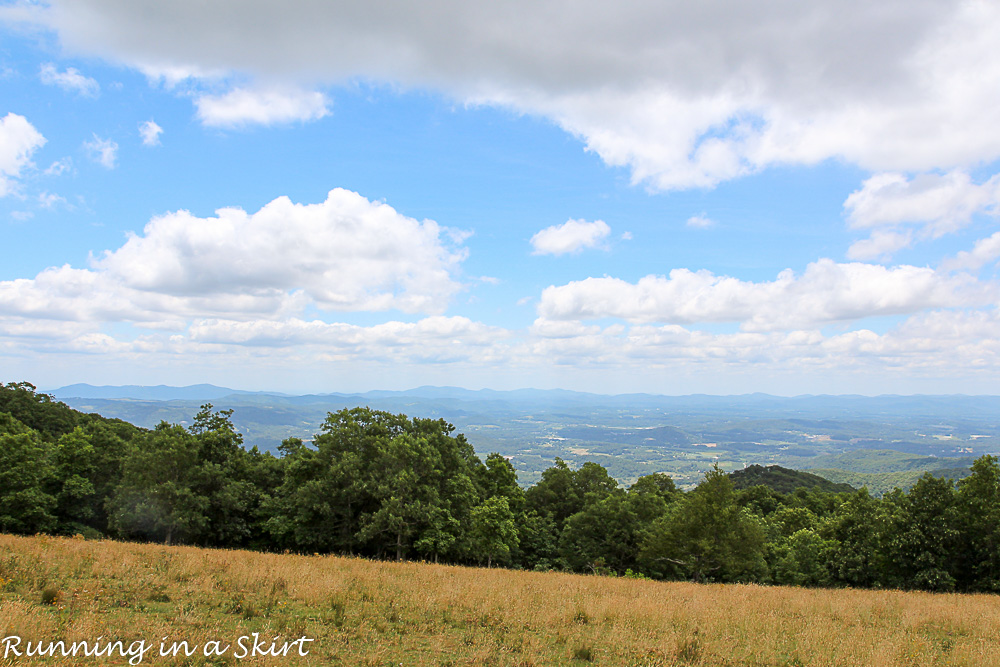 I actually think you can see farther in winter, but the green colors really add a lot to the views.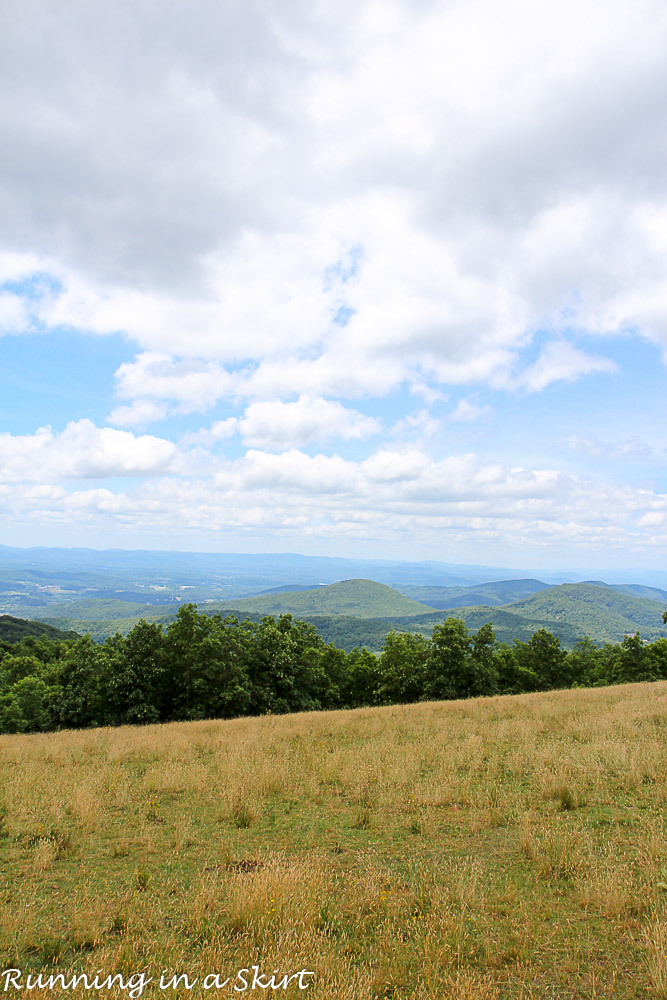 And yes, there are cows grazing in the summer. The only problem is you must watch your step. They leave little presents are everywhere. ewwww!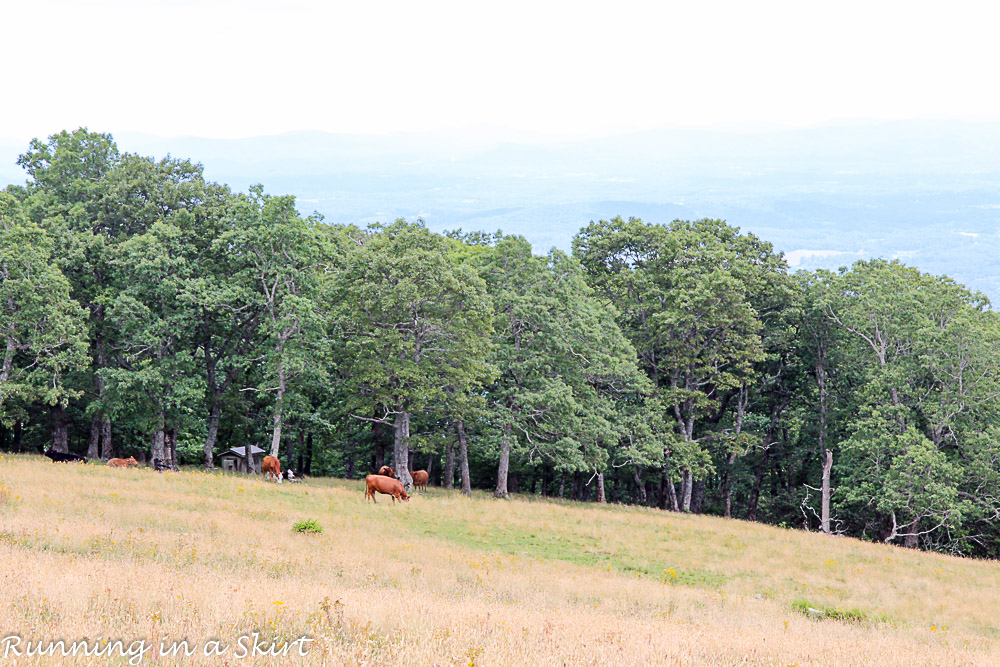 Around the bend it is even prettier.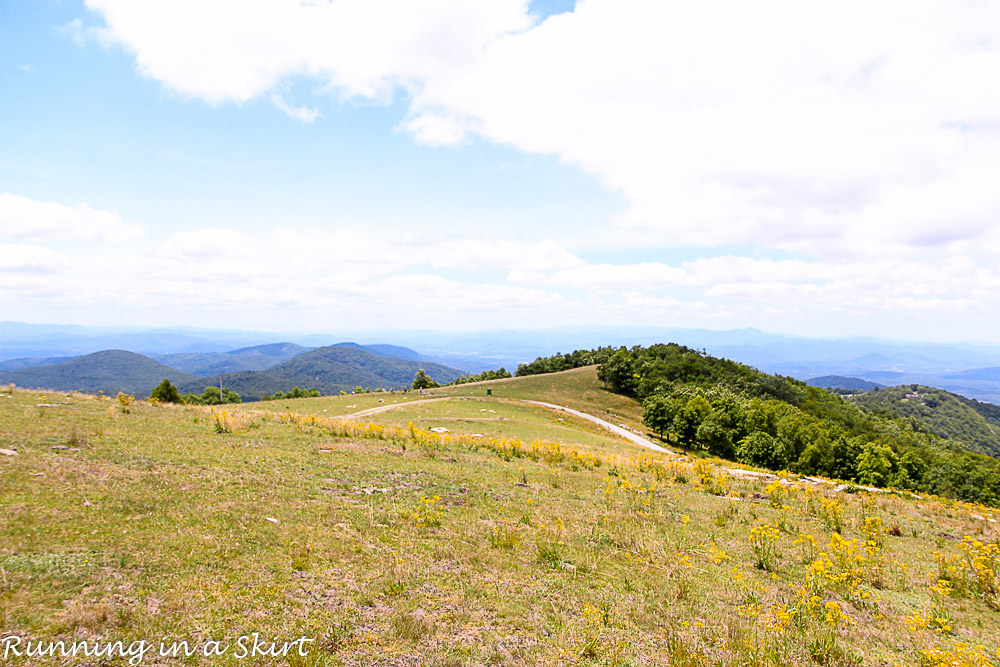 I loved the contrast of these yellow flowers on the views facing northeast.
The hubs and I had a great time showing Rebecca a little taste of these wonderful mountains.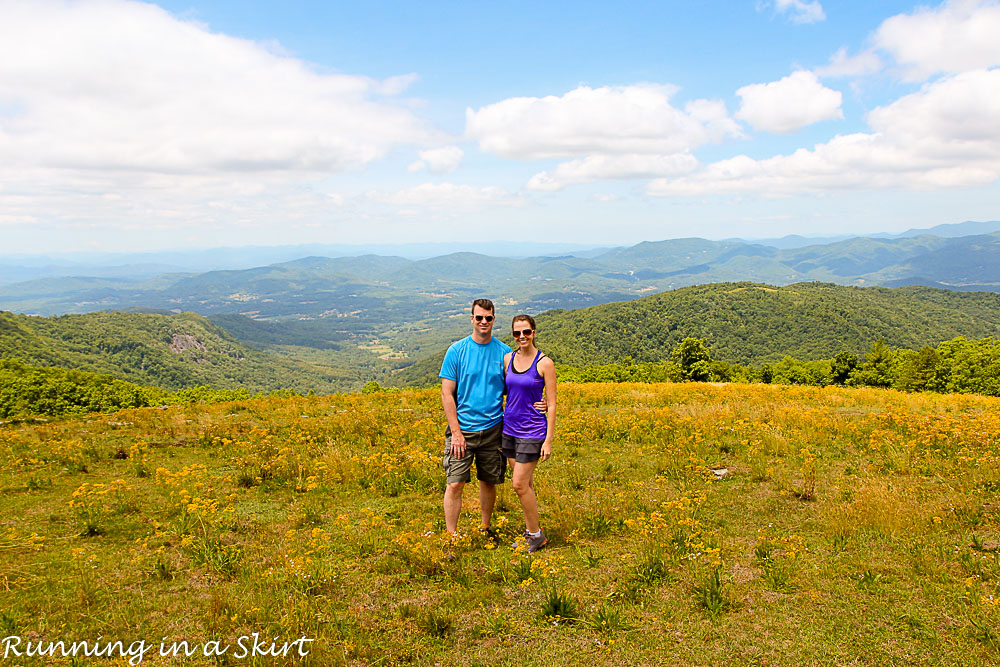 Luckily both of these guys are used to my ridiculousness...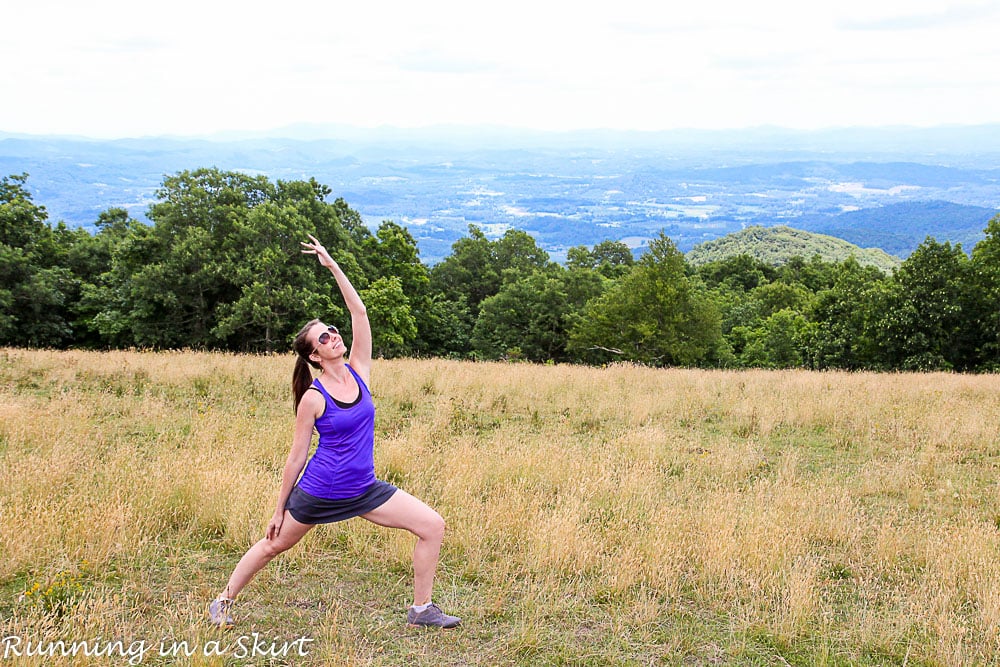 and humor me taking crazy photos. 🙂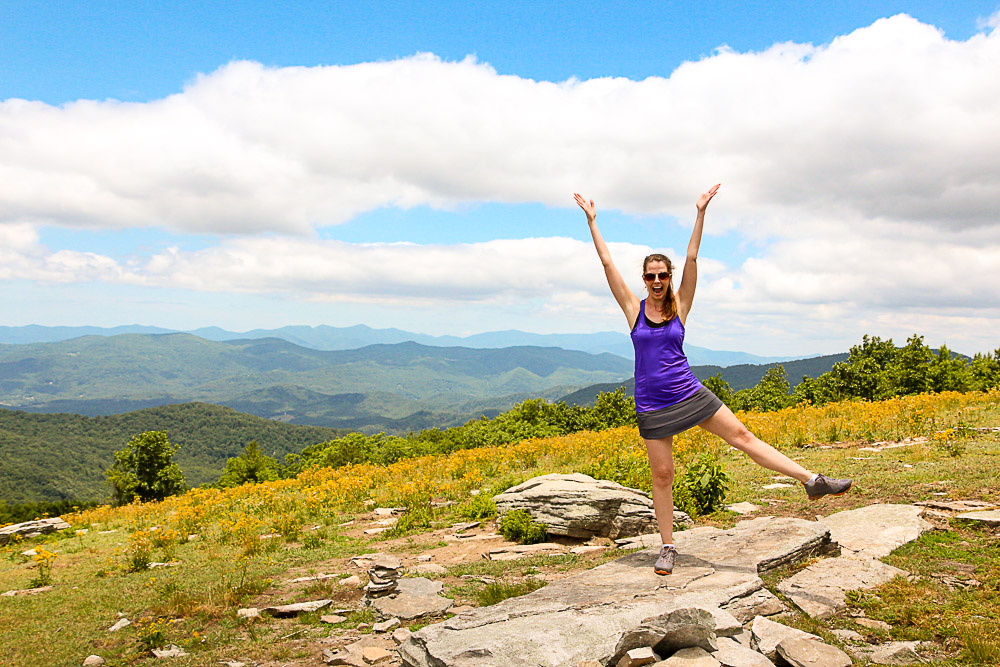 After the hike we stopped at nearby Looking Glass Creamery for a DE-lux cheese plate and wine. OMG. It was amazing.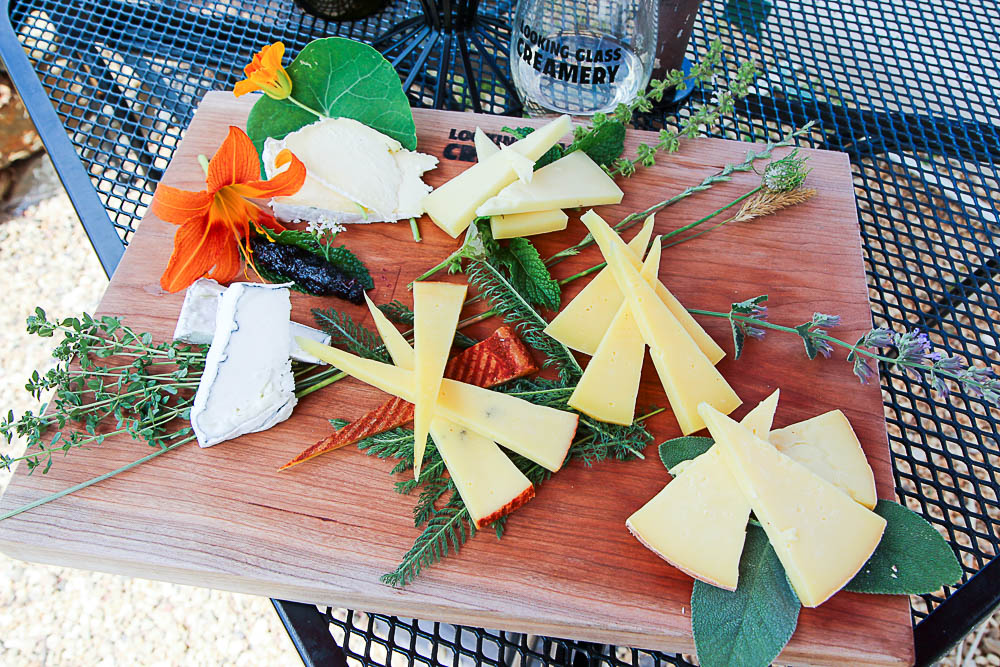 Hiking and then cheese and wine? I'm not sure a day could be any better. 🙂
Bearwallow Mountain Hike
Need directions to Bearwallow Mountain or want to go? Check out my Bearwallow Mountain Hike post for complete details including driving and trail head directions. You'll also be shocked to see how different it looks in winter. I actually think it is even prettier in some ways.
Thanks for stopping by today! Come back tomorrow for my favorite roasted vegetable enchiladas.
I'm linking this post with Jill Conyers for Fitness Friday & Inspired to be Fit, Amanda for Thinking Out Loud Thursday, Coaches Corner, and Annmarie for Wild Workout Wednesday.
Your turn!
Have you ever done the same hike in summer and winter to compare?