Bearwallow Mountain is an easy hike, close to Asheville that can be done any time of the year! The views are stunning and totally worth the trip.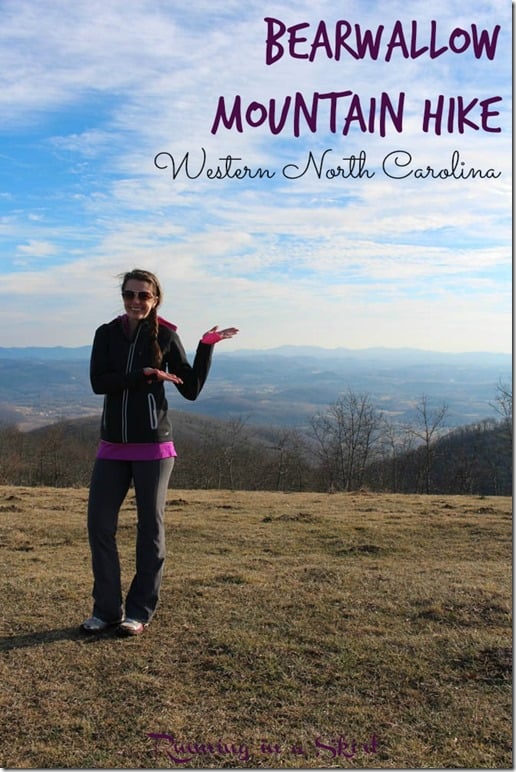 Bearwallow Mountain Hike
The Bearwallow Mountain trail is ideal if you are in Asheville and don't have a lot of time to drive to a hiking location. The mountain is off US Hwy. 74-A east near Gerton. The trailhead starts about two miles down Bearwallow Mountain Road. You'll see this gate and parked cars.
I talked a little bit about my hike up to Bearwallow Mountain last week in my C9 for Target® post, but today I wanted to share more specifics of the hike itself.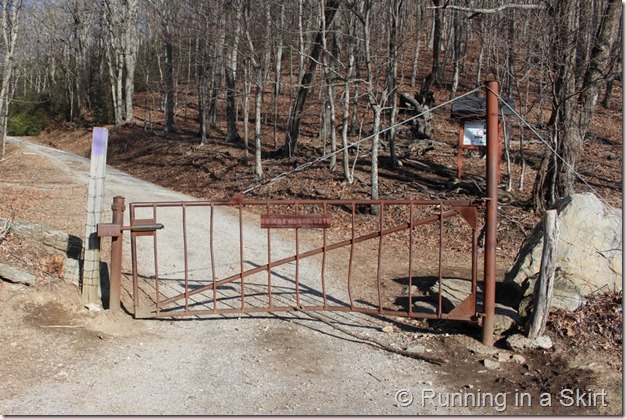 There is a well-marked trail and sign showing you where to go. You can climb the mountain on a trail with switchbacks or up a gravel road. We went up the trail and back down the road for a two-mile round trip journey.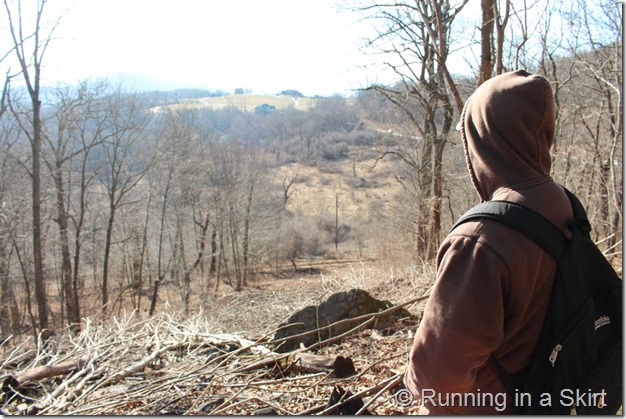 Bearwallow Mountain is a great hike year-round because it is at an overall lower elevation than places like Black Balsam, so the drop in temperature at the top of the mountain isn't as profound. It is cool to go in winter because you can see through the trees and get a different view than in summer.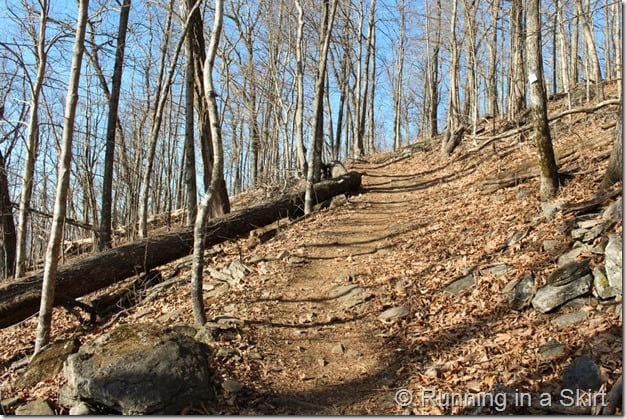 The hike is steep at points, but manageable and includes some rock and rail stairs. The trail gains over five hundred feet in elevation.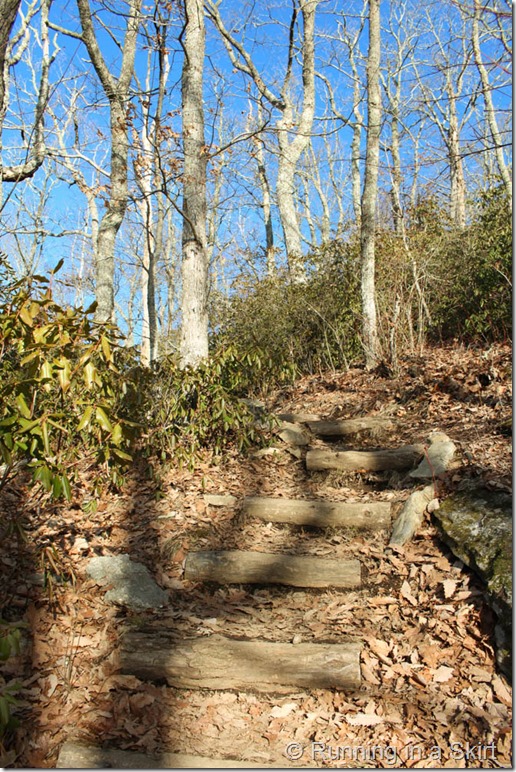 We went after it had rained a ton and the path was pretty muddy and in places slippery. I felt a little uneasy at moments and wished I had brought a stick with me.
Even though it was in the upper 40s while I was hiking, a recent cold snap left frozen waterfalls scattered across the mountain. Stunning!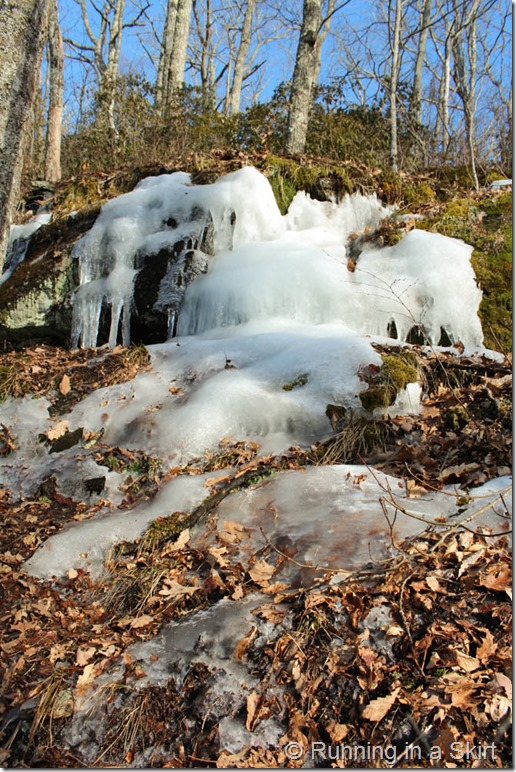 We reached a little bit of a problem near the top of the trail when we found this…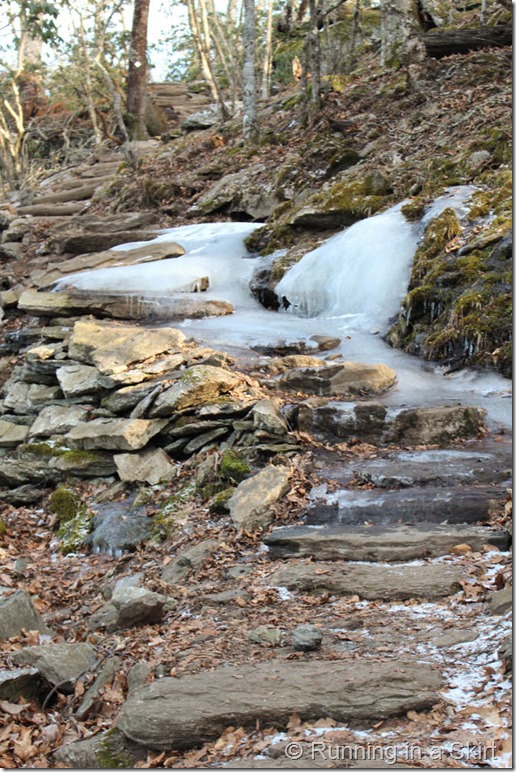 The water was frozen over the steps and way too slick to maneuver. Luckily we found this alternative route up the side of the mountain. Right over that crest is bald.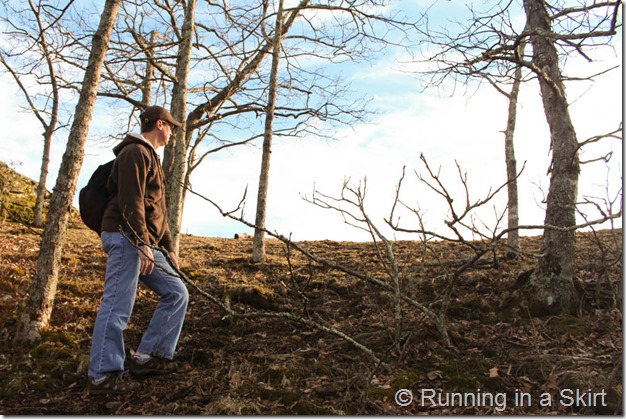 The bald on Bearwallow Mountain is expansive and beautiful. I've heard in summer cows graze here.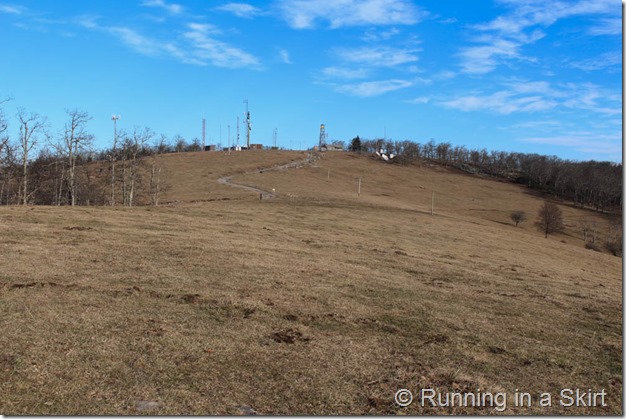 The views are breathtaking!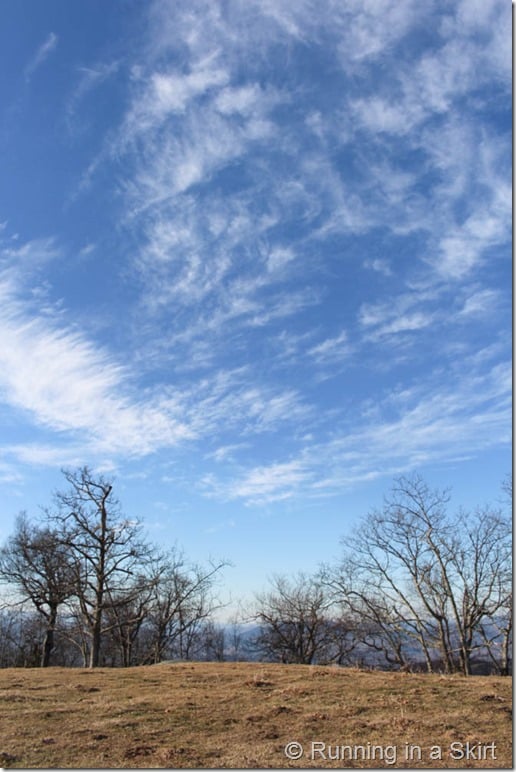 There is a 360-degree view showcasing Hickory Nut Gorge, Downtown Hendersonville, South Carolina, Mt. Mitchell, and Mt. Pisgah.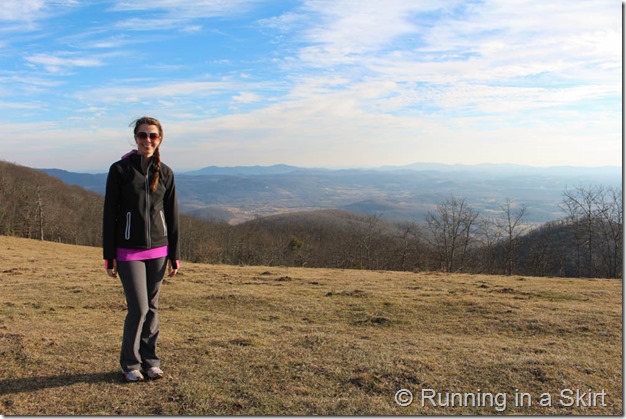 Since it was a chilly afternoon there were only a few people on the mountain, making the trip even more special.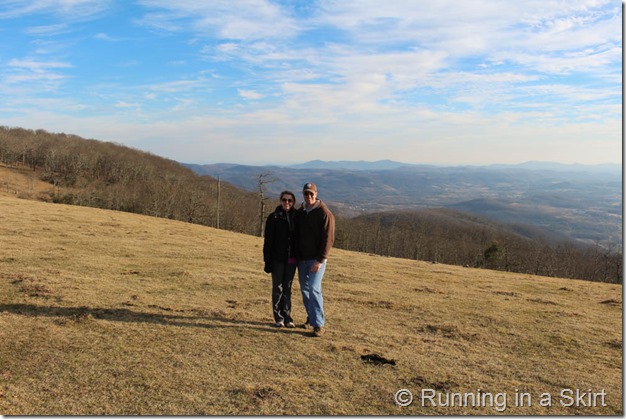 The wind howled, but the sunshine felt amazing.
We followed the path to the very top to look north.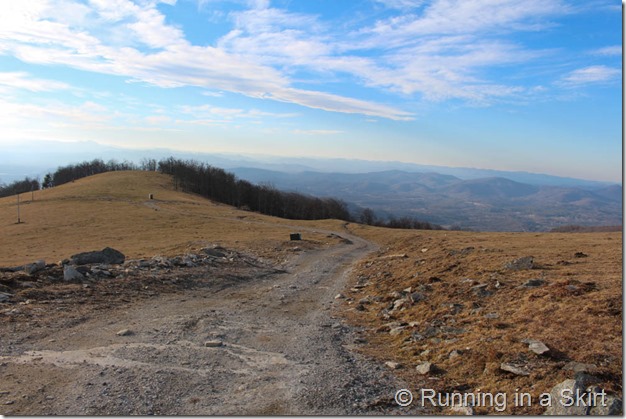 The mountains have beauty even in winter that takes your breath away.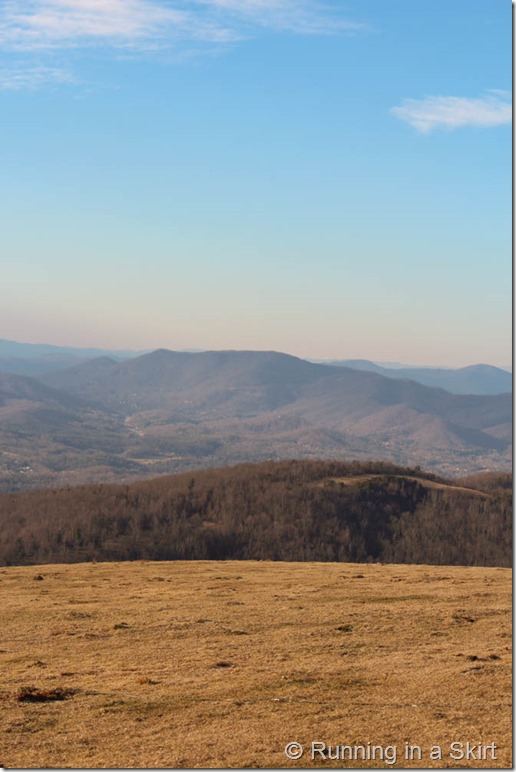 At the very top, there is an old fire tower and a few cell phone towers. Kind of a bummer, but a necessity in this day and age.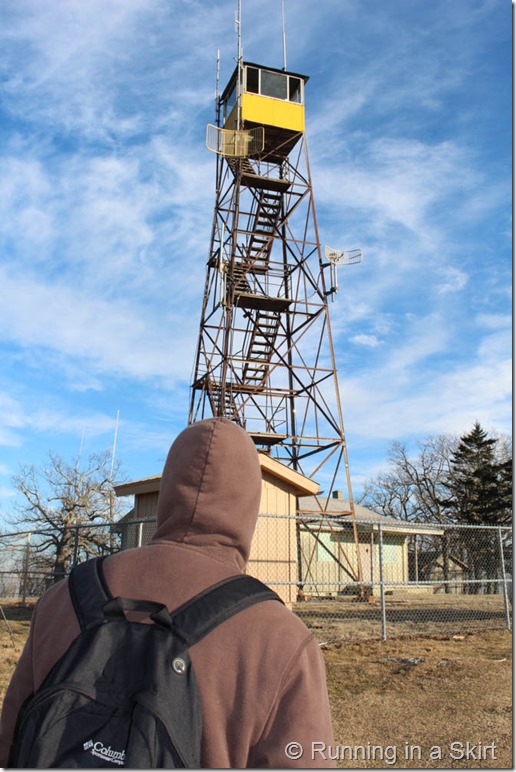 Near the tower, there are some old trees and rocks.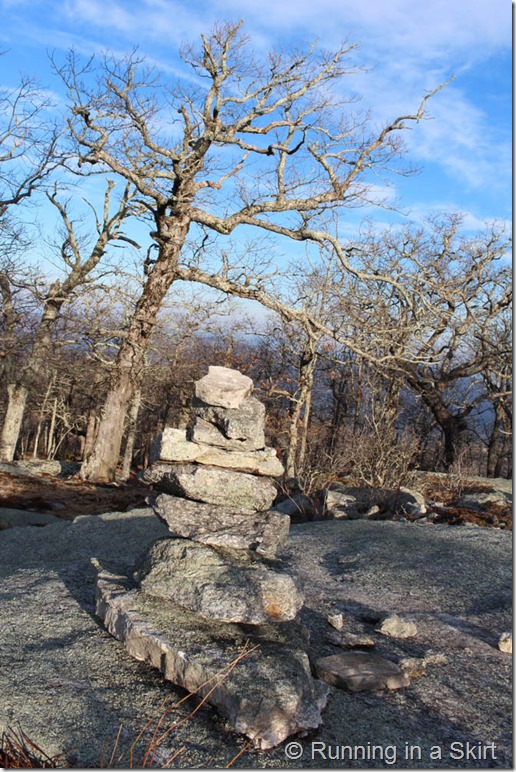 They looked kind of spooky to me and made a perfect picture.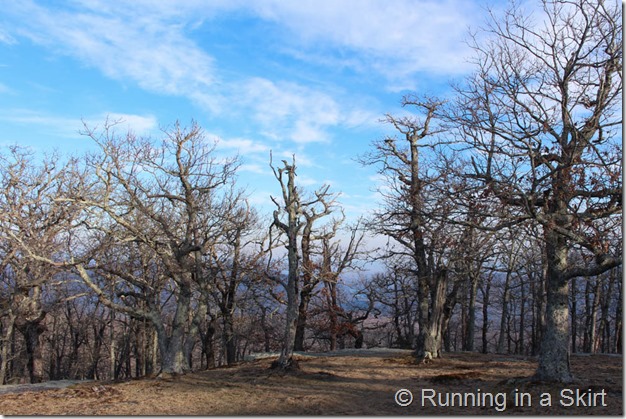 Since it was pretty chilly, we turned back around and looped back down the gravel road. The road was not very scenic, but we were grateful for the option especially considering how muddy the trail was. It would have been challenging and slippery to climb back down it.
Bearwallow Mountain is the perfect quick hike and a pretty fabulous way to spend an afternoon.
I've said it a thousand times, but I will say it again. I love where I live 🙂 This is truly a place where you get to live the life you love.
Directions from Downtown Asheville:
Take I-240 East and continue onto US Hwy. 74-A East toward Chimney Rock. Keep on 74-A East for about 12.5 miles along the curvy road until you reach the town of Gerton (there are signs.) Turn right on Bearwallow Mountain Road and go 2.1 miles to the top of the ridge. Park on the side of the road near the gate but don't block the gate. Bearwallow Mountain Road continues down the mountain and eventually takes you to US 64 near Hendersonville.
Your turn!
Any other winter hike suggestions?
Do you hike?