Happy Fashion Friday friends!
We made it to the end of the week. I hope your day is starting off healthy and happy.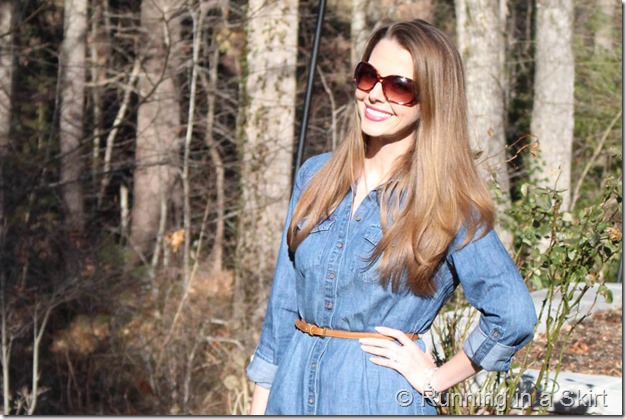 I have always loved denim dresses. I have had one version or another in my closet for as long as I can remember.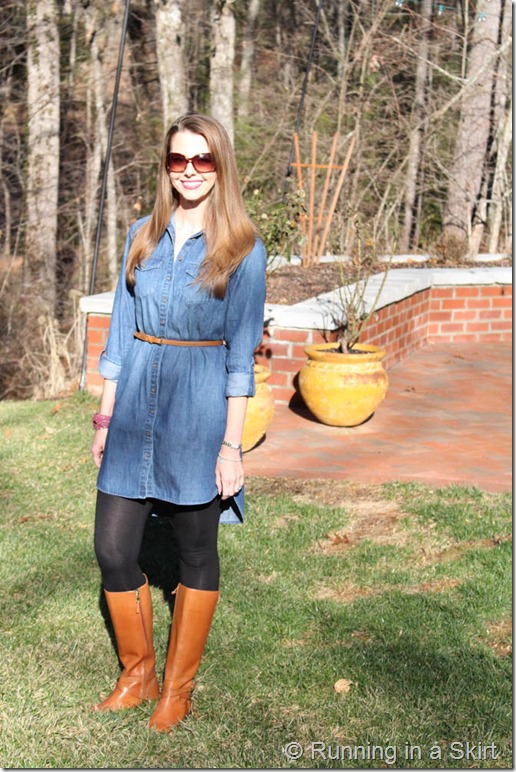 They are perfect for those in between events or days. Times where you don't want to wear jeans, but you don't want to feel overdressed or stuffy.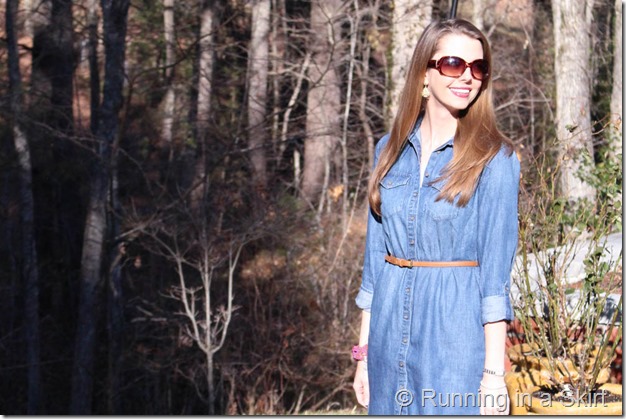 My sister-in-law Megan picked this one out for me for my Christmas gift and it is perfect. Doesn't she have the best taste?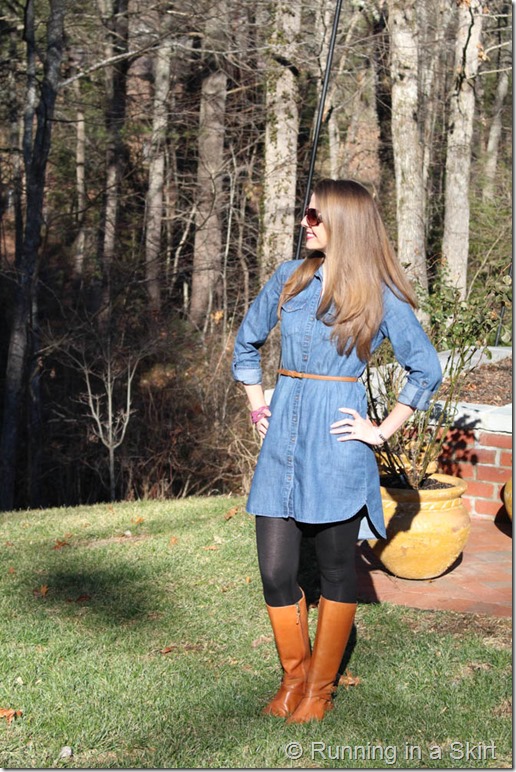 This simple classic shirt dress is paired with leggings and boots. Bonus points for the sleeves that roll or unroll and can carry me through winter.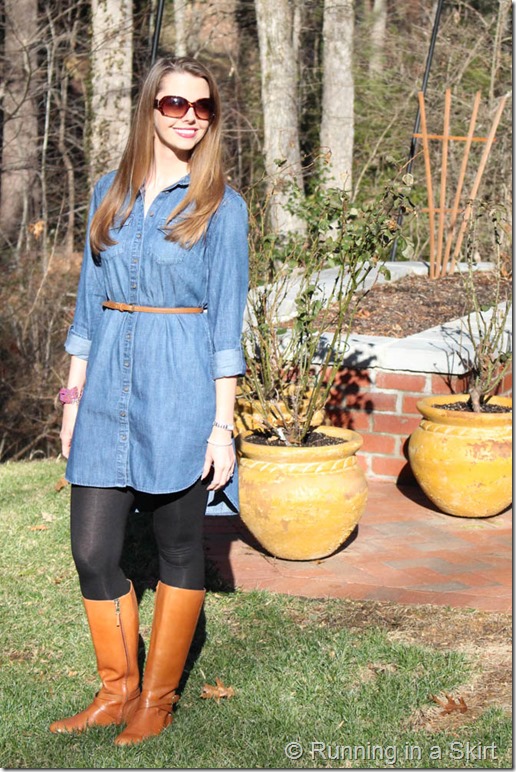 It is a look anyone can pull off!
Where to shop:
Denim Dress: Target



Boots:Ralph Lauren Riding Boots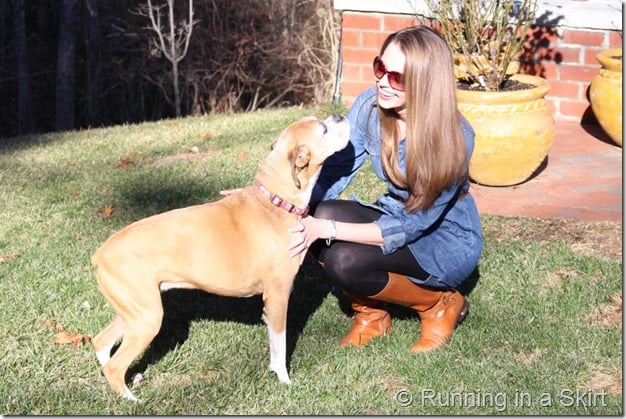 Have a fabulous weekend everyone! I'll see you Monday. I'm planning a totally WICKED post. (See below...)
Disclosure: This post does contain affiliate links. I appreciate your support.
Thanks to Nicole for the Fit and Fashionable Friday linkup!
Your turn!
Do you have a denim dress?
What are your weekend plans?
I am going to see Wicked in Greenville this weekend!!!!!!!!!!!!!!! <— Totally worth all the exclamation points!