Get ready for summer with the best easy strawberry recipes!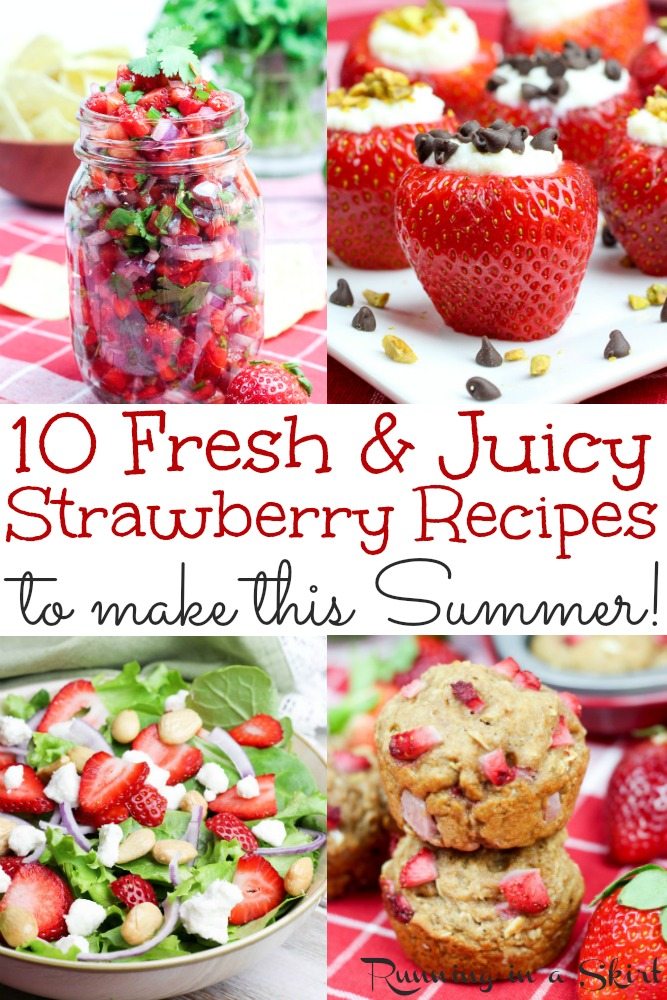 Hello! Hello!
I've talked about my love of strawberries before. It runs deep especially this time of year when fresh berries start showing up at our local Farmer's Market from South Carolina. They sell them by the buckets and I've been known to eat large quantities of them at a time. One summer I ate a bucket a week! They just showed up again at the Farmer's Market last week and I picked up one that's already almond gone.
With berry season here, I was looking through my recipes and realized I had quite a collection of the best easy strawberry recipes on Running in a Skirt! From salsa, muffins and salads.... I basically had all your strawberry lovin' needs handled. My recipe aren't your typical strawberry pie.... these are ones you might not have tried before! So I put the best of the best together in a fancy roundup so we all can enjoy those fresh and juicy berries all summer long.
The Best Easy Strawberry Recipes
This easy salsa is one of my favorites! Serve with chips for an unexpected twist on classic Mexican flavors.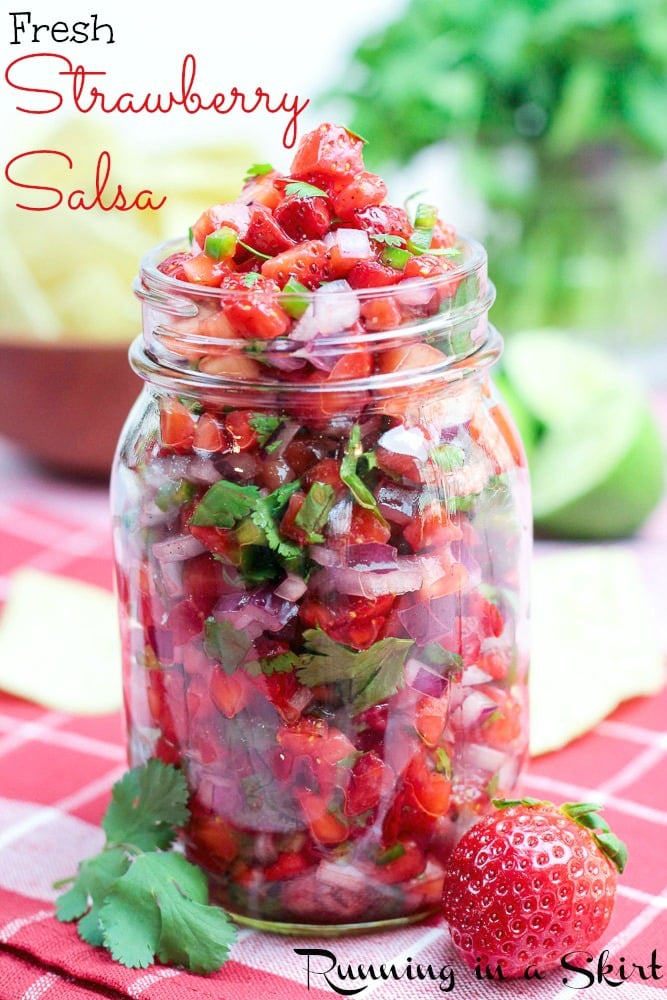 For all you banana haters out there, how about a nice cream made of berries instead of bananas!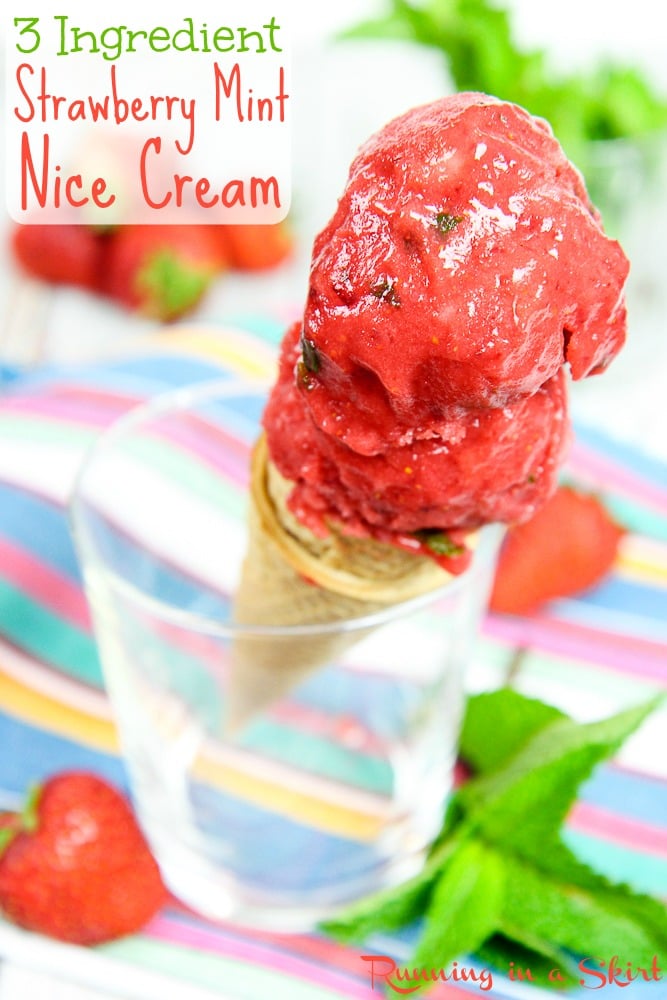 Chocolate and Strawberry are the perfect pair! Put them together in a smoothie for a match made in foodie heaven. Believe it or not, this recipe IS healthy!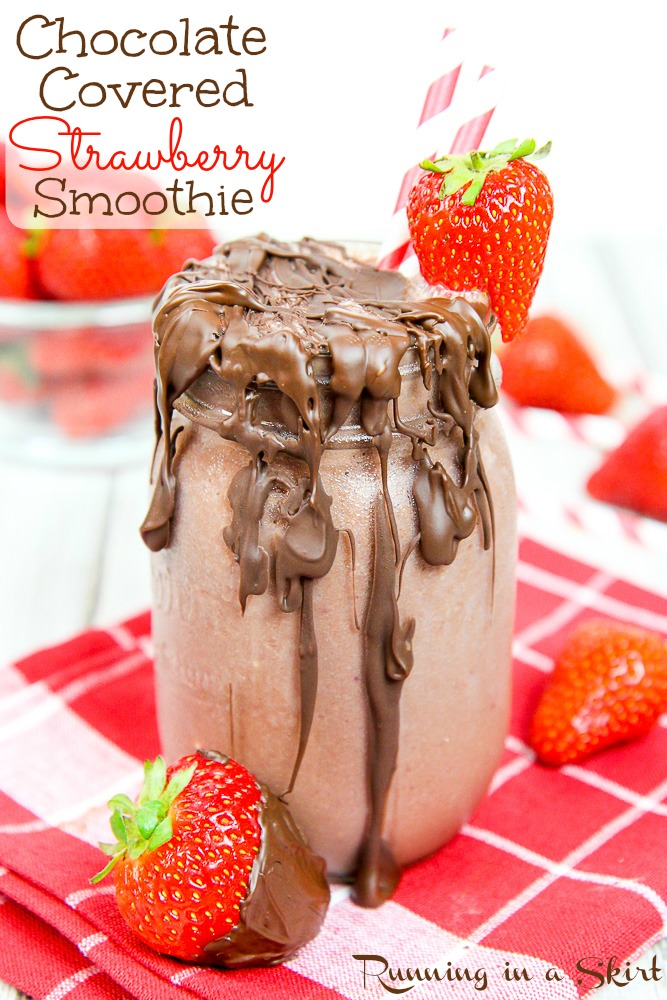 Strawberries taste so good fresh OR baked in gorgeous little muffins. These use very little added sweetener and whole wheat flour making them a great choice anytime of day.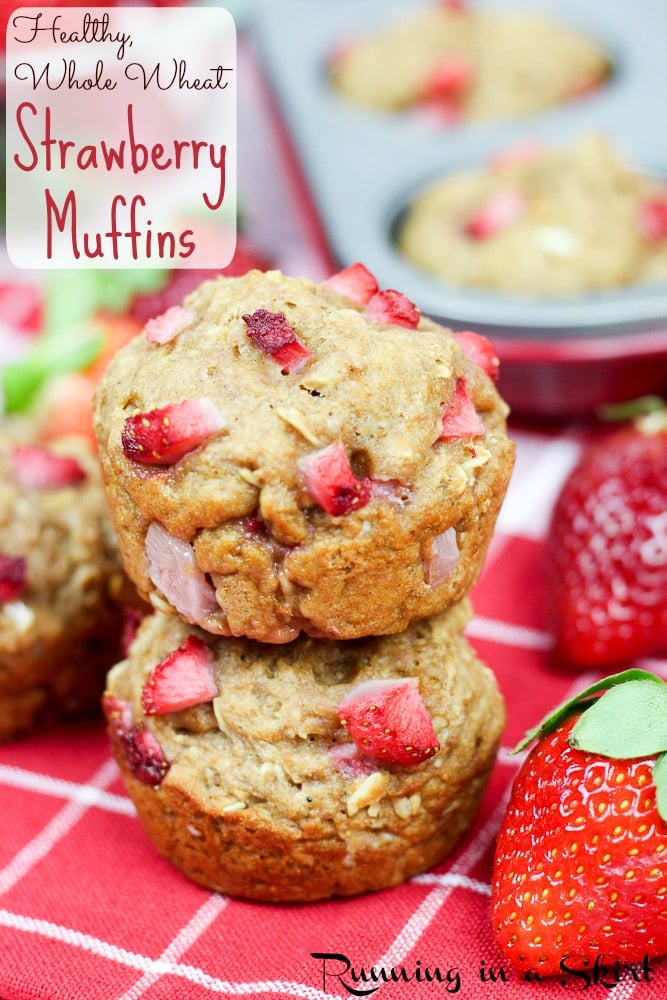 This salad is quintessentially summer. The kale, goat cheese and of course the strawberries go perfectly together.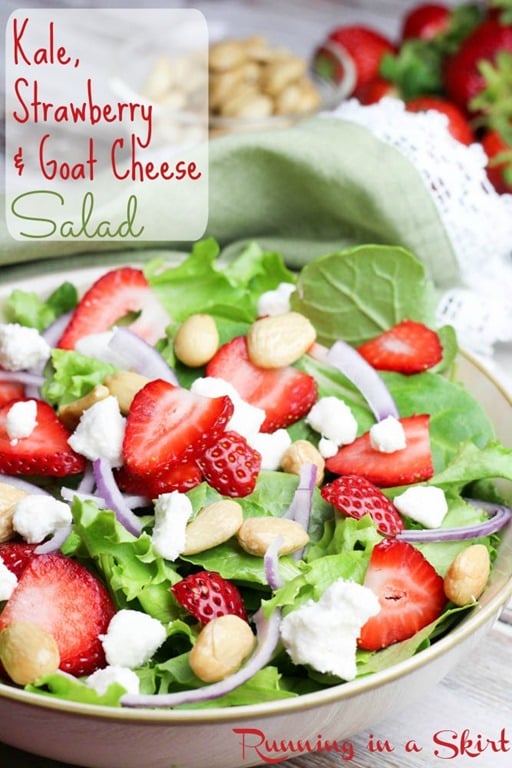 I layered strawberry and mango for one gorgeous smoothie to cool you down this summer. You might just want to pour two!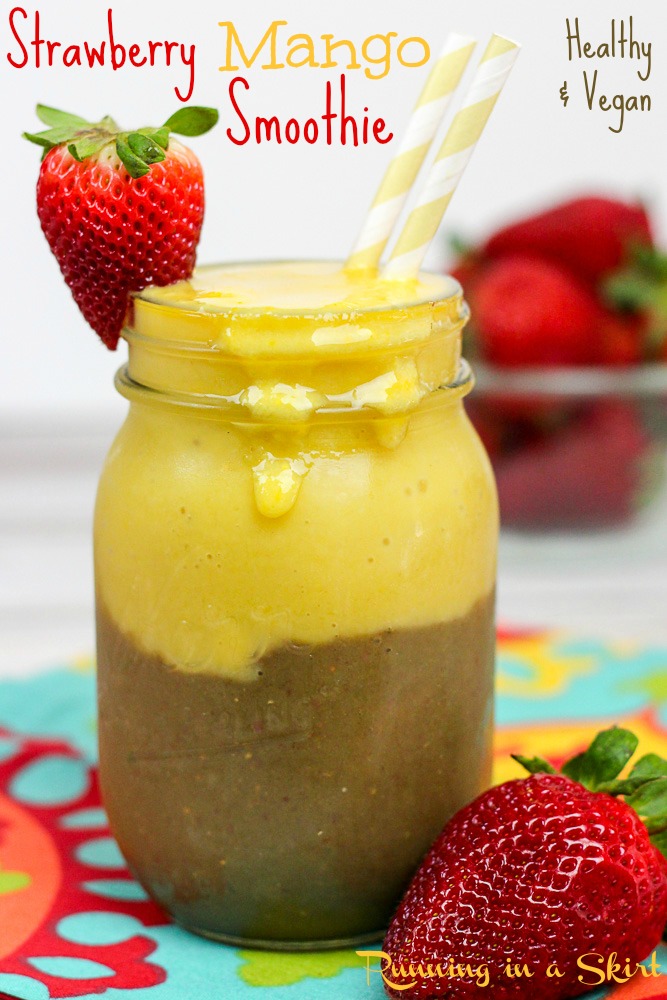 These Strawberry Cannoli are a twist on my favorite Italian dessert. I stuffed fresh berries into the ricotta filling.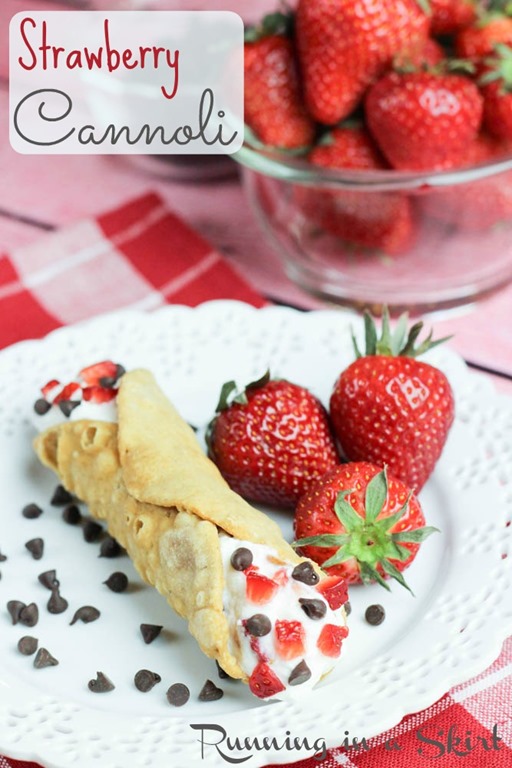 For a healthy version of those cannoli, skip the cookie and stuff the berry! These gorgeous stuffed strawberries are a family favorite.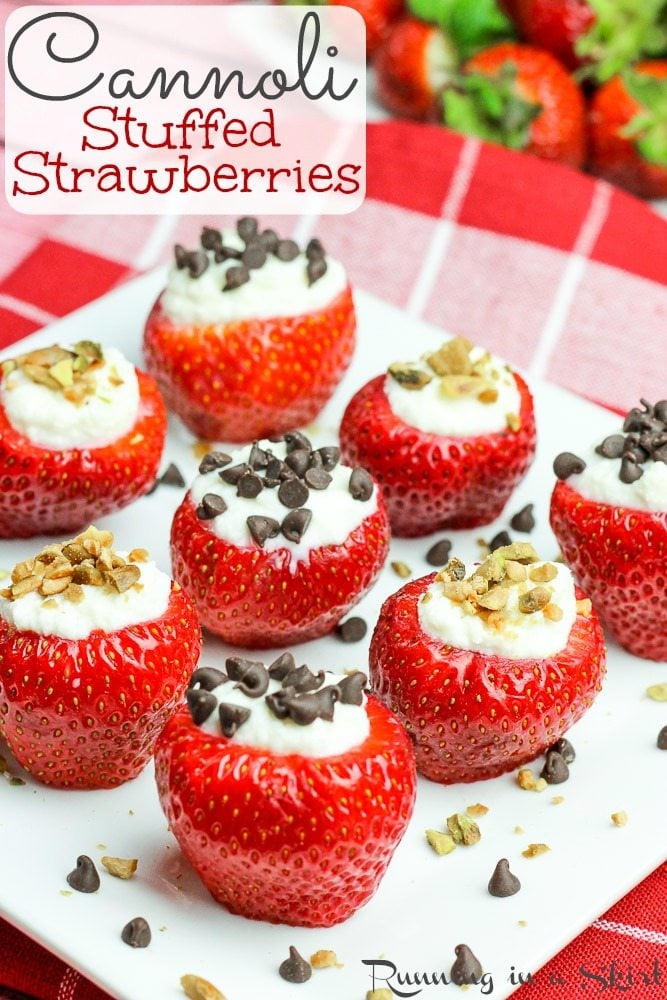 Strawberry and basil is a surprising combo... but brings two of my favorite summer foods together! You've got to try this... plus the recipe has an easy to follow video.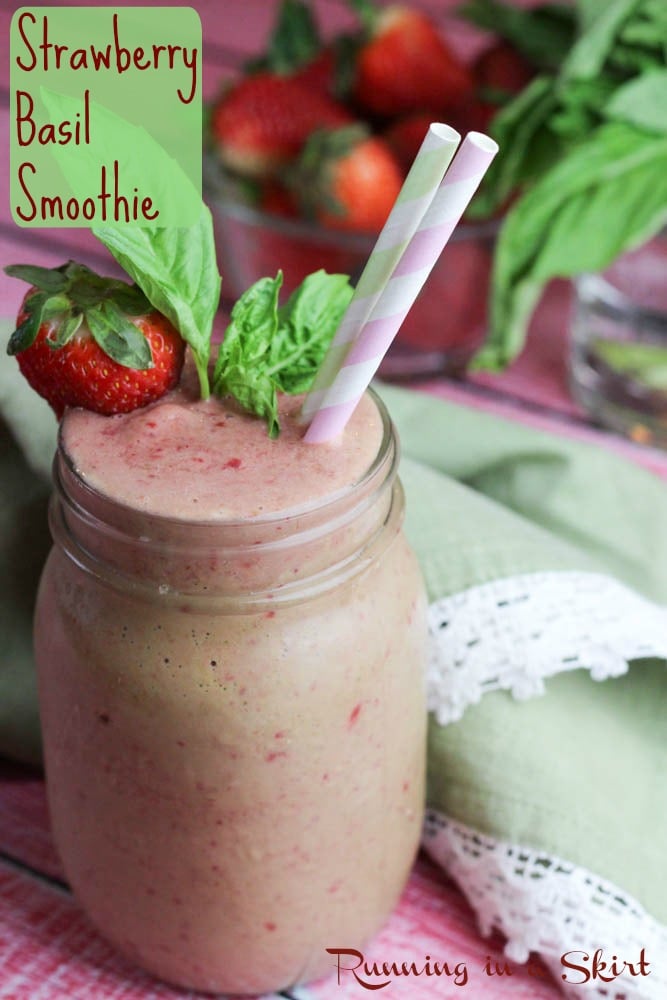 And just to make sure you start off the day with berries, try my classic Strawberry Shortcake Overnight Oats. This recipe is easy, healthy and delicious.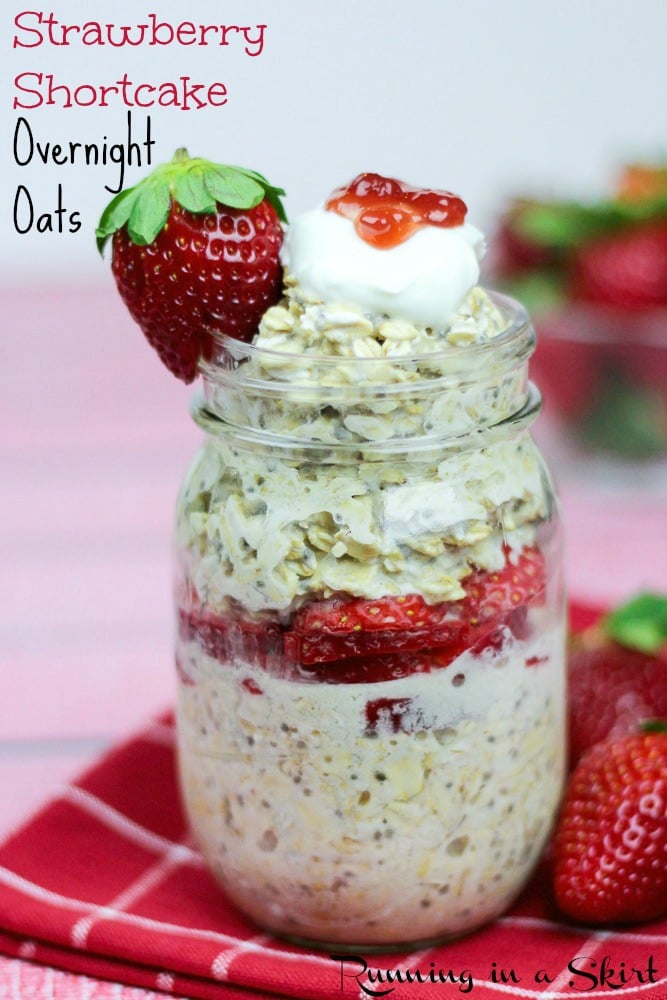 Want to try the best easy strawberry recipes? I'd love it if you could pin this to your favorite Pinterest board! Thank you so much for the support.


Thanks for stopping by today! Come back tomorrow for a post honoring my Grandad..
Your turn!
What's your favorite way to enjoy strawberries?