Even though it's Spring, we have had a couple cold and very rainy weekends here in the mountains. I've got to admit the weather has been making me crave comfort food. My vice- Mac and Cheese. Yum. Cheese.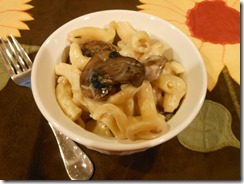 But instead of your standard Velveeta shells and cheese (which I totally love sometimes) this recipe is a total class act. Yup. We are talking smoky gouda cheese, fresh herbs, portabella mushrooms and fancy pasta. The ingredients can add up for this one so you may want to save it for a special occasion. But it's so yummy.
Go all out folks. This is worth it.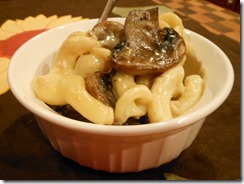 This is also a vegetarian main dish that is perfect for non vegetarians. You will never even miss the meat.
The recipe is adapted from THIS one in Family Circle magazine.
Smoked Gouda & Portabella Pasta Bake
Serves 6-8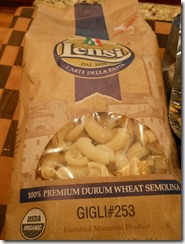 16 oz high quality pasta – I used Lensi "gigli"
1 tablespoon fresh thyme
16 oz or 2 packages sliced portabella mushrooms
½ cup diced shallots
1 teaspoon minced garlic
8 oz smoked Gouda – shredded
4 oz shredded Italian Cheese Mix
3 cups milk
2 tablespoons butter
1 tablespoon olive oil
½ cup water or white wine
1 teaspoon salt
½ teaspoon pepper
3 tablespoons flour
Directions:
1. Turn the oven to 350 degrees. Then shred the Gouda Cheese. Watch the fingers!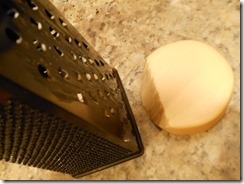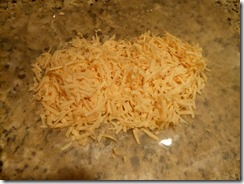 2. Boil the water and cook pasta 1 less minute than on directions. You want it to be al dente because it will continue to cook when you put the dish in the oven. Drain the pasta and set it aside. Keep the pot handy.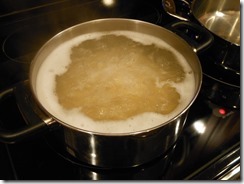 3. Add 1 tablespoon of the butter and the olive oil to a large sauté pan. Saute the shallot for 2 minutes. Stir in mushrooms and thyme. Salt and Pepper to taste. Cook for 1 minute then add the water to allow mushrooms to steam. Cook 5-7 minutes or until mushrooms are tender. Add the garlic and cook another minute.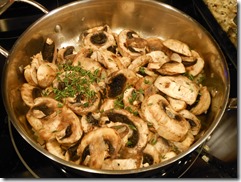 4. Make the cheese sauce!! In the same pot you made the pasta in, melt the second tablespoon of butter. Whisk the flour to combine with butter. Allow it to cook for about 2 minutes. While you continue to whisk, pour the milk over the butter and flour and allow it come to a boil. Continue to whisk the mixture until it starts to thicken or for about 3 minutes. Remove the hot thickened milk from the burner and add the shredded cheese slowly until combined in the a cheesy sauce! Salt and pepper to taste.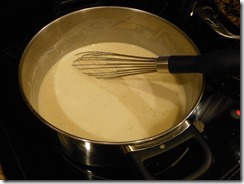 5. Combine the pasta and mushrooms in the cheese sauce. Coat well.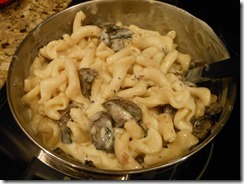 6. Pour the pasta into a 9x13 baking dish.
7. Bake for about 20 minutes until slightly brown.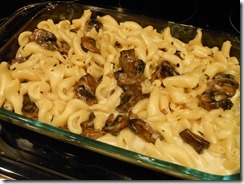 Enjoy!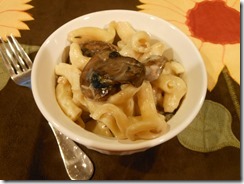 oh yeah! You had me at smoked Gouda…..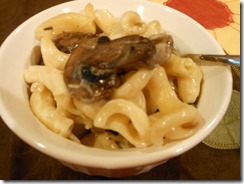 QUESTIONS:
What's your favorite comfort food?
What kind of Mac and Cheese do you like?
Do you ever crave food that seems out of season?[/fusion_builder_column][/fusion_builder_row][/fusion_builder_container]