I am so glad I decided to do the Crock Pot Challenge with Julie from Peanut Butter Finger's blog. She asked fellow bloggers in January to challenge themselves to make ten Crock Pot recipes by the end of February and blog about them . I've really enjoyed the whole process and had tons of luck with my recipes. The challenge has connected me with other bloggers and I've found some great new blogs to read.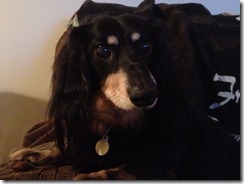 "Say what? New blog friends? Do you think they want to come over and pet me!"
It has also forced me to plan our meals ahead of time and try new foods I've been meaning to make for a long time. That was actually one of my New Year's Resolutions!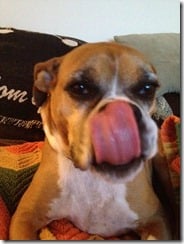 "Mom, those recipes were super tasty!"
I even enjoyed the challenge of improving my food photography skills! I still have a long way to go with that one though. My point and shoot camera can only go so far.
I've enjoyed posting about food so much that I've decided to keep planning and posting some of my recipes on Running in a Skirt! Yay! We might take a break from the Crock Pot for a couple of weeks though. The vegetarian and pescatarian recipes I decided to make were a little heavy on the soups and stews and the hubs and I both are ready to change it up for a couple weeks.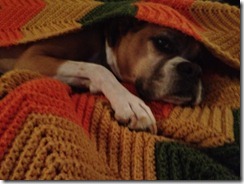 "Soup is perfect for the cold weather! What? Did you want the blanket?"
So here is a roundup of the ten Crock Pot Recipes I made and blogged about! Click on the recipe title for a link to the original post.
(I put some notes on our favorites at the bottom so make sure to scroll all the way down!)
Crock Pot Hearty Italian Vegetable Soup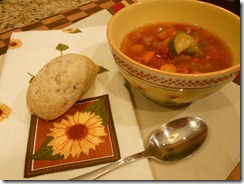 Crock Pot Vegetarian Quinoa Italian Pepper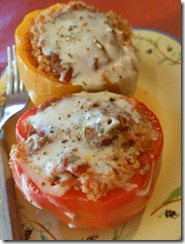 Crock Pot No Pre-Boil Mac & Cheese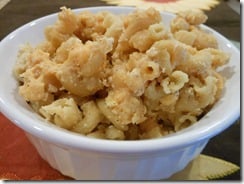 Crock Pot Spicy Asian Shrimp Soup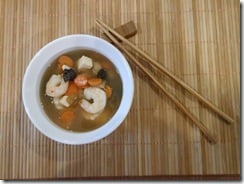 Crock Pot Black Bean Enchilada Stack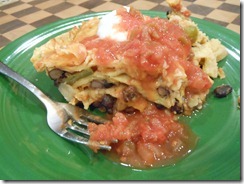 Crock Pot Vegetarian Baked Potato Soup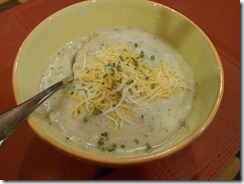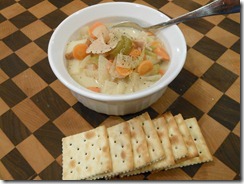 Crock Pot Black Bean & Mushroom Chili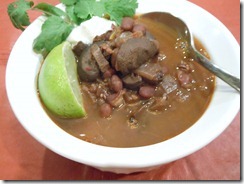 Crock Pot Cinnamon- Raisin Apple French Toast Bake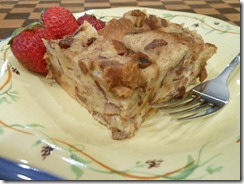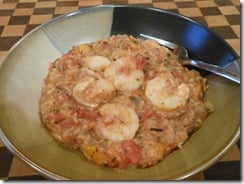 To sum up the recipes they are all vegetarian except the Cajun Shrimp & Rice, Clam Chowder and Asian Shrimp Soup. Those are pescatarian. I consider myself a pescatarian (a vegetarian who eats seafood and fish.)
The easiest recipe is the Vegetable Soup. The most time consuming recipe is the Black Bean and Mushroom Chili.
My hubby says his favorites are the Clam Chowder, French Toast and Baked Potato Soup.
My favorites are the the Enchilada Stack, Quinoa Peppers and Clam Chowder.
The only recipe that didn't work perfectly is the No Boil Mac & Cheese and I put some notes in the post about some alternatives. I think I got pretty lucky that I didn't have any epic fails as it all was an experiment of sorts!
Questions:
Did you try any of the recipes? Which was your favorite?
What is your favorite Crock Pot recipe?
Have you ever done a food challenge?[/fusion_builder_column][/fusion_builder_row][/fusion_builder_container]