*This is the 10th of of 10 Crock Pot recipes I am trying in January and February as part of the Peanut Butter Fingers Blog Crock Pot Challenge*
Don't you love spring?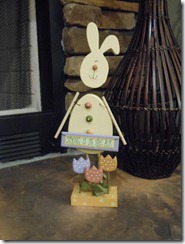 Yes, I know it's not really Spring yet…
Do signs of Easter on the horizon make you smile?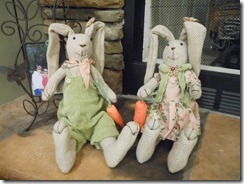 Aren't these guys adorable!
I know it's the end of February and I might have jumped the gun on taking down my snowmen decorations, but I couldn't resist. Even if it's still icy outside these little guys made my day.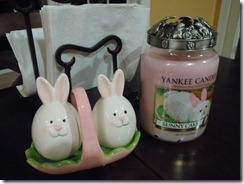 Gifts from my awesome Mother in Law!
The end of February also means the end of the Crock Pot Challenge! I finished my 10th recipe and it was great. Super tasty and super easy to make.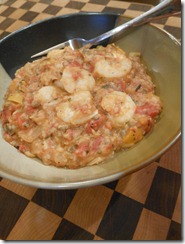 You stew a delicious blend of peppers, onions, celery, tomatoes, rice and Cajun spices all day.
You add some tasty shrimp just before serving the dish and it is all cooked to perfection. yum.
HERE is my inspiration for the recipe from Fitness Magazine.
Crock Pot Cajun Shrimp & Rice
Ingredients: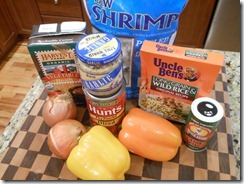 1 ½ cup chopped bell peppers
1 cup chopped onion
½ cup chopped celery
2 14.5oz cans diced tomatoes
2 garlic cloves
1 package long grain wild rice mix (like Uncle Bens)
3 cups veggie broth
1 teaspoon cajun seasoning
pepper to taste
----------------------------
1 pound raw shrimp (thawed)
1. Add all the ingredients above the dotted line (pepper, onion, celery, tomato, garlic, rice, broth and seasoning) into Crock Pot. Cook on LOW for 5-6 hours.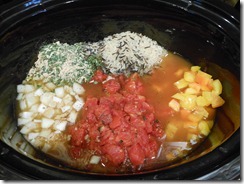 2. If shrimp are frozen, thaw in a colander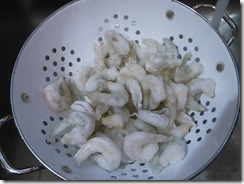 3. Add shrimp to the rice stew mixture. Cook for an additional 15 minutes.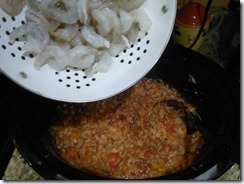 4. Once shrimp are pink, your dish is ready!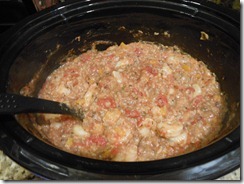 Enjoy!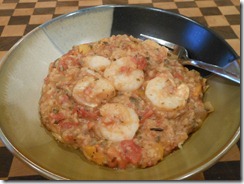 [/fusion_builder_column][/fusion_builder_row][/fusion_builder_container]