Yoga and Running? These two things couldn't be farther apart on the exercise spectrum but if done together you can keep yourself running farther and with fewer injuries.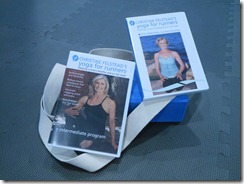 This time last year when I was brainstorming ways to get through marathon training without getting hurt I decided to try yoga. I took my first yoga class with an awesome local yogi --Gayle Jann-- who teaches great yoga for runners class. She was offering a special on private instruction and her one class gave me immediate relief from my shin splints! I was shocked at how running had made my muscles so tight. If you are an Asheville reader, HERE is a link to her website and class information.
Unfortunately the time of her group classes did not fit with my schedule, so I was looking for a DVD version of some of the things she did. I found Christine Felstead's Yoga for Runners: The Essentials online and have been hooked ever since.
I would not have gotten through marathon training without her DVD!
Christine has two DVD's on the market now Yoga for Runners: The Essentials…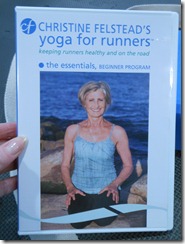 and Yoga for Runners: Intermediate.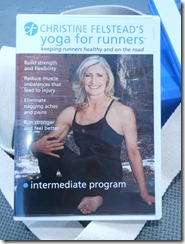 I used The Essentials DVD during marathon training. At that point, my goal was to prevent shin splints. The DVD includes very basic yoga poses that are fairly easy for even someone unfamiliar with yoga to do. Christine even shows how to modify the poses if you are not very flexible yet. This DVD mainly focuses on balancing the body and stretching.
What I like most about her DVD is she explains exactly why the pose you are doing will help you as a runner. She divides the DVD into sections like hamstrings and hips so it feels very straight forward. She focuses on common runners injuries and poses that will help stretch to prevent those injuries.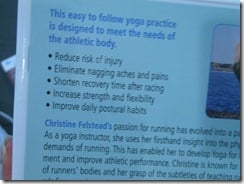 I have to be very patient when doing her DVD though. I find myself wanting to speed through the work but she forces you to hold the poses for a longer amount of time. The DVD is about an hour long. It may not be the most "fun" workout DVD I own, but it has helped me so much.
I got Christine's Intermediate DVD after the marathon to try to continue to work out some of the tightness in my hips that developed during those last long training runs. The intermediate DVD is more intense, longer (80 minutes!!) and more of a thorough workout and yoga practice. The Intermediate DVD not only has stretching but also has tons of strengthening work in it. There are many great hip flexor stretches that I had never done before that bring relief to my sore hips. Just like in the beginner DVD she explains why a certain pose can help prevent certain injuries. She has some awesome IT Band stretches in it!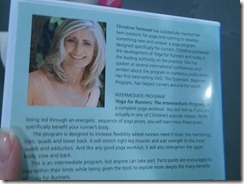 As a runner who constantly wants to MOVE, I did find that this DVD takes an incredible amount of patience. Even more that the first DVD. You move through the poses slowly and are forced to take your time to stretch and hold the strengthening moves. Some of them are tough! They really help though. Your whole body feels lighter after you complete the practice.
My only disappointment with the Intermediate DVD is that it claims to offer an "abbreviated class" if you are short on time. I don't have 80 minutes to do yoga very often so I was excited to try this. But when you go to that section of the DVD it is merely still frames of different poses to do…. not a different video presentation or shorter class. I would love her to come out with a true shorter intermediate class.
Overall I highly recommend these DVD's if you are runner and have any sort of soreness or lingering pain. If it's your first time doing yoga, start with the Essentials and build to the Intermediate. If you are already familiar with yoga you may want to skip straight to the Intermediate.
Of course, anything that you may even think may be an INJURY or more than just a little soreness – please get it checked out by a doctor! Nothing is worse for you than to continue to workout through an actual injury. Before I started yoga I made sure my shin splints weren't actually stress fractures and my hip problems weren't anything serious. In my case they weren't, but if you are in doubt, get it checked out!
So for our official "Running Skirts" ratings of the two DVD's!
duh-duh-duh!
(I explain my rating system HERE)
Yoga for Runners: The Essentials
Available HERE on Amazon.com for $14.93
Fun Factor: Yoga is more of a necessity than "fun" for me. BUT! I have more fun running because I go through the yoga process!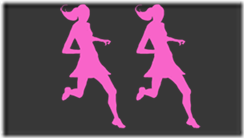 Sweat Factor: This one is pretty mellow. You will have to burn your calories another way.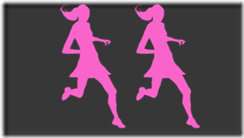 Great Deal Factor: It can keep you from getting running injuries so this is a big score!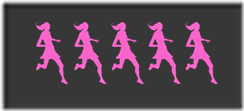 Overall: If you haven't tried yoga yet and have running "pains" this is a great option!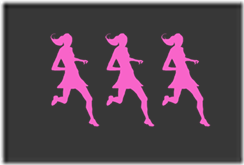 Yoga for Runners: Intermediate
Available HERE on Amazon.com for $14.99
Fun Factor: This DVD keeps you moving so it is a little more "fun."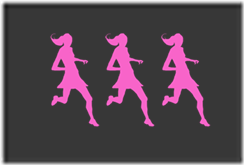 Sweat Factor: There are strength moves as well as stretching in Intermediate DVD. If you are really pushing it you will break a sweat!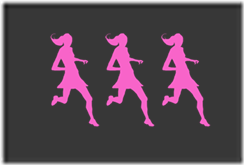 Great Deal Factor: Once again, I feel this video keeps me running healthier, so you can't beat that! If you can't afford or your schedule doesn't allow you to go to regular yoga classes this is a great option.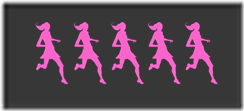 Overall: This DVD would get 5 running skirts if it had an actually video class of a shorter program on it instead of just still frames. I would like an option that is not 80 minutes long. Otherwise this is a great purchase!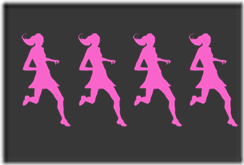 QUESTIONS:
Have you ever tried yoga?
What's your favorite yoga DVD?
Do you have any running injury prevention tips?[/fusion_builder_column][/fusion_builder_row][/fusion_builder_container]